QT Hotels have been busy making a name for themselves. There are seven in total – Melbourne being the most recent addition – and each establishes a unique identity pertinent to the city or suburb in which it is located. So while there is a sense of familiarity across the board, in a way it's the unique approach to each project for which they've become renowned.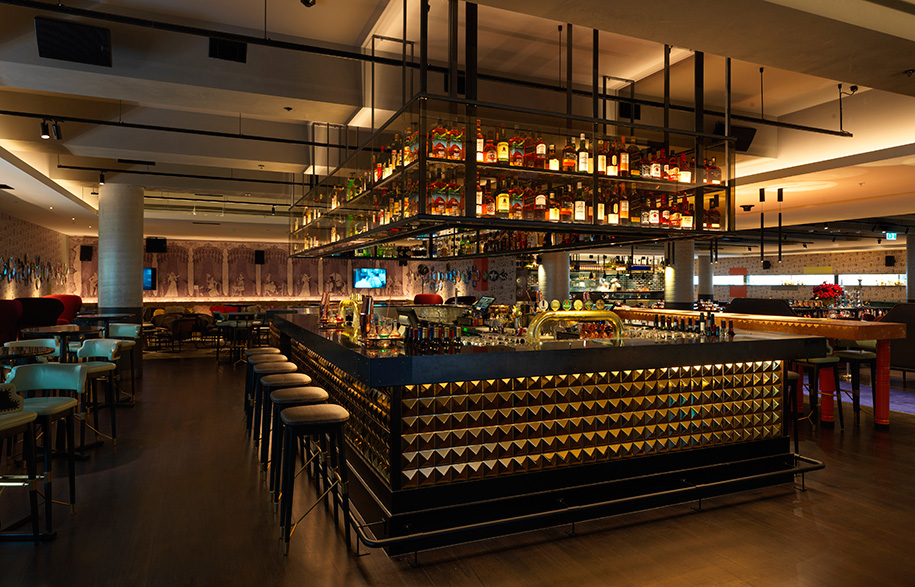 "QT focuses on art, fashion, design and music," says Nic Graham who, collaborating with them since they opened their first hotel in the Gold Coast, has returned to oversee the interior design of the public spaces in Melbourne. This time their signature aesthetic is reflected through interactive elevators that converse with guests, the reoccurring female silhouette overlayed in zebra stripe, a strong presence of local and contemporary art, and a feature bookcase that spans two floors. "A hell of a lot of work went into that bookcase," says Nic. "Eight thousand books laser spliced and then colour-coded from black through to white and to black again creates this illusion of light running through the middle a false horizon." Why? To spark curiosity, pose questions and create a sense of memory, familiarity and warmth for the guests.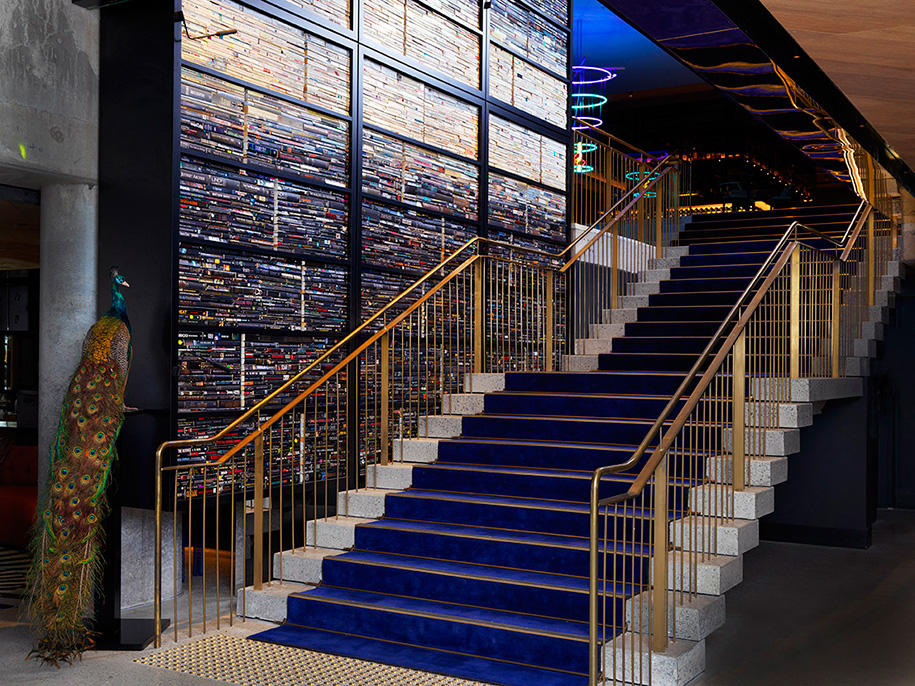 "Within the context of your location…you pin point areas of interest that can be presented visually," he says. "For Melbourne it was about backstreet stories." Located at the Parisienne end of the city and close to the old rag trade district meant subtle hints at France and daring high fashion are laced throughout the hotel. One example is the etched bronze artwork merging the streetscapes of Melbourne and Paris wrapped around the reception desk.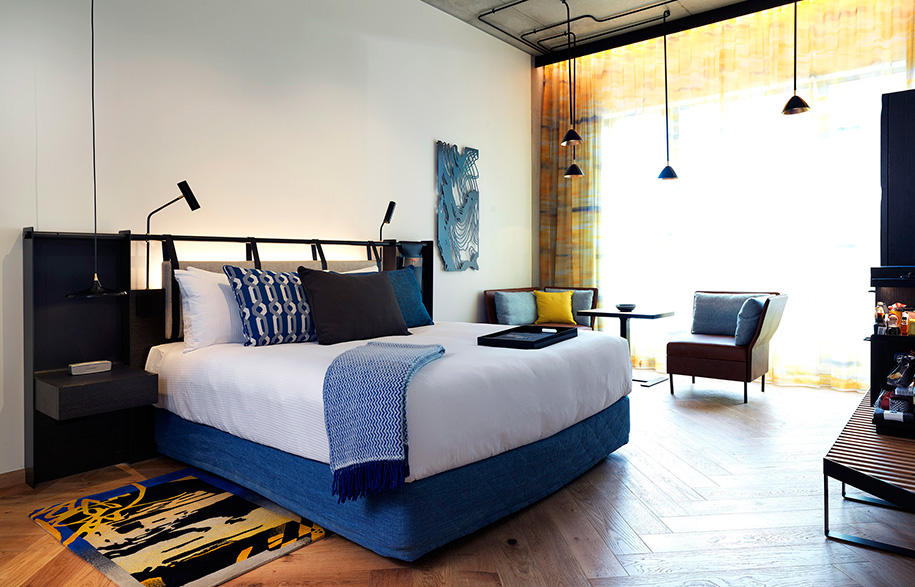 In the suites and private spaces, which are designed by Shelley Indyk who again is a familiar face among the QT crowd, the mood is continued yet in a slightly more subdued sense. "A public area needs to be different to a guest room," says Shelley, "it's where you want to come in and relax rather than be stimulated full pelt." The rooms that face Russell Street capitalise on the view with beds that sit front and centre before the window. The bathrooms, which "make the room", open up completely with sliding doors designed specially for QT Melbourne in collaboration with Jeb. When closed – and most memorably – they "glow like a lantern".
QT Melbourne
qthotelsandresorts.com/melbourne
Nic Graham
nicgraham.com
Shelley Indyk
indykarchitects.com.au
Words by Holly Cunneen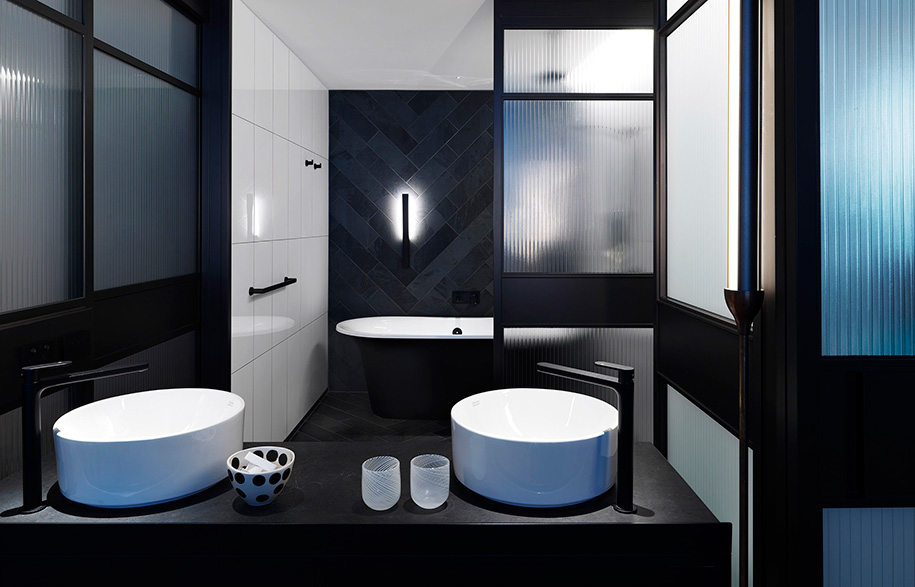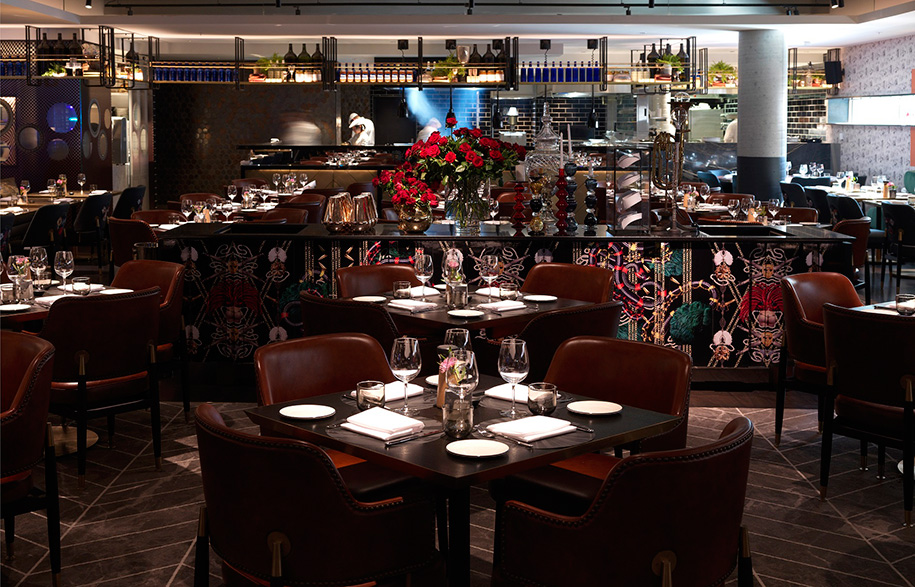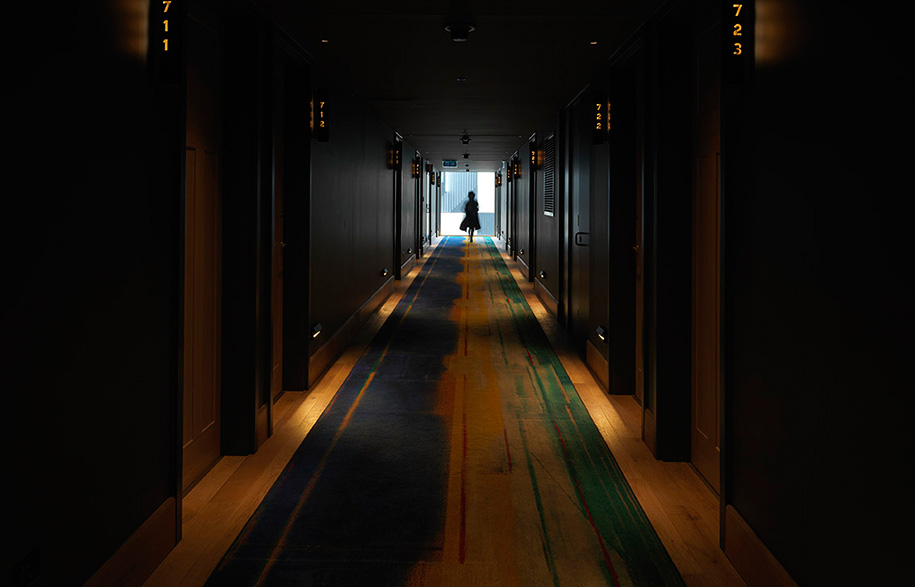 Tags: contemporary art, design hotel, Holly Cunneen, Home Architecture, House Architecture, local design, Melbourne, QT Hotels, QT Melbourne, Residential Architecture, Russell St
---