Wooden houses are beautiful. The warmth of the material, the variation in its hue and grain across different varieties, even the way it settles – creaking and grumbling as it adjusts itself – allow wood to imbue a home with a particular character absent in its inorganic counterparts.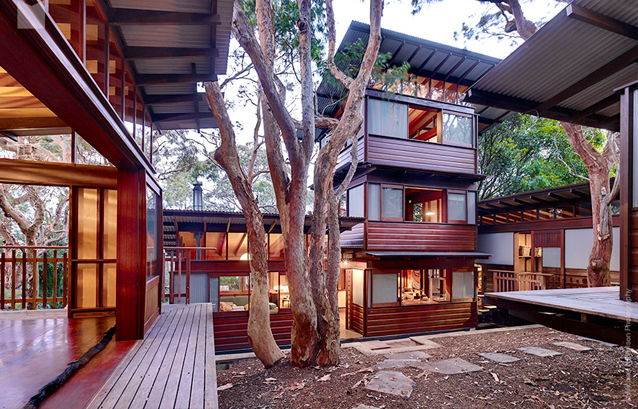 The house at the eastern tip of the extended grove that makes up the iconic Angophora Reserve in Avalon is a rare and delightful example of just how beautiful wooden houses can be. Born of the collaboration between owner and builder Andy Campbell and architect Richard Leplastrier, the building was designed to resonate with its forest context and access ocean views.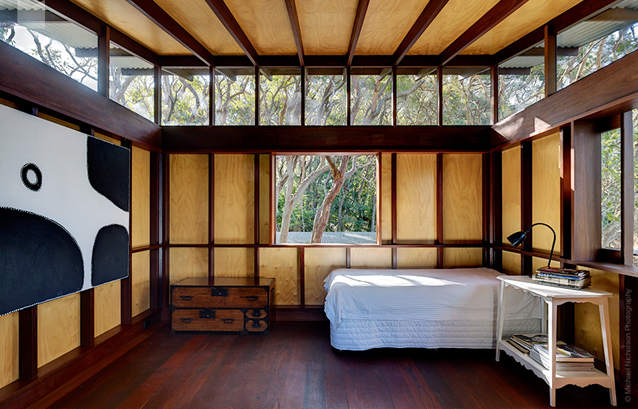 The house occupies a small envelope within a roughly 800 square metre parcel of land, and is laid out according to a pavilion plan. The six pavilions are arranged for practicality, with a detached master bedroom, guest room and combined living and dining area semi-enclosing a central courtyard. A three-storey tower with external spiral staircase houses a study and further bedrooms, rising through the canopy to glimpse the distant Bangally Headland.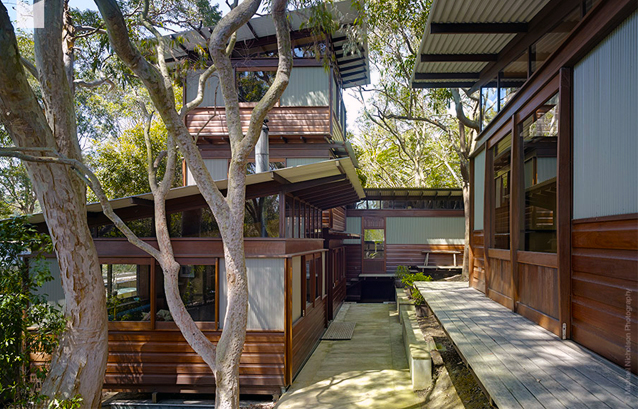 As pleasing as this layout is however, it is the detail of the carpentry that truly sets the home apart. Marrying the rich auburn of Jarrah and red Mahogany, the more honeyed tones of Teak and the clean pallor of Hoop Pine ply, the palette of timbers is luxurious and varied. The massive, 75 millimetre thick slabs of Jarrah are particularly noteworthy; recycled from the Fremantle Wool Store, they were originally harvested from forests whose licenses have now been revoked, rendering them irreplaceable.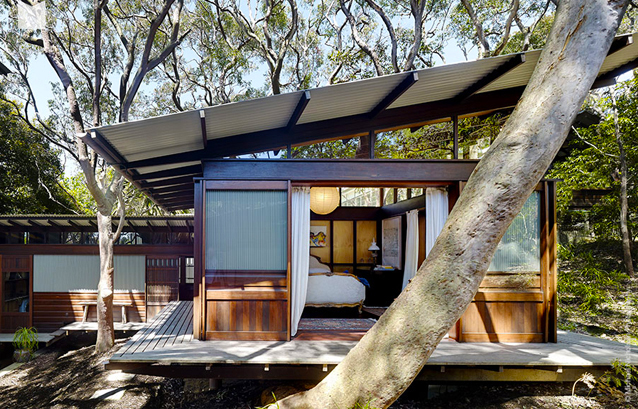 This enviable array of woods was prepared and assembled with expert care – Campbell sites an occasion when upon arriving at the site Leplaster was greeted with the sight of more than 20 structural timbers laid out, all having individually crafted mortice and tenon joints, as the design requiring each to be custom made.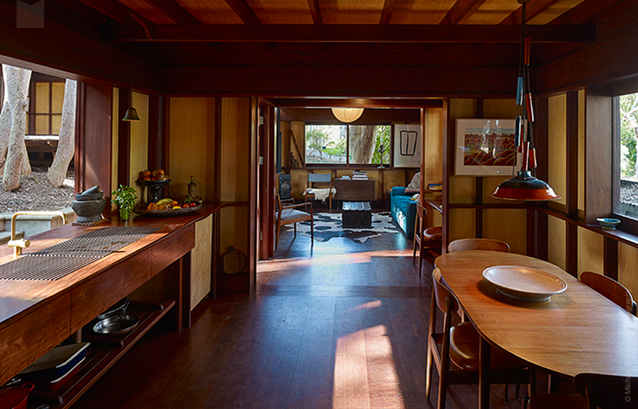 The components were connected through joinery and fixed either with marine epoxy (of which 60 kg was used) and/or hidden stainless steel screws. All timber was oiled with organ oil, except in wet areas where marine finishes were used. Details such as handmade copper sinks, light fittings and whipped leather door handle covers further sustain the bespoke tone, rendering the home uniquely lovely.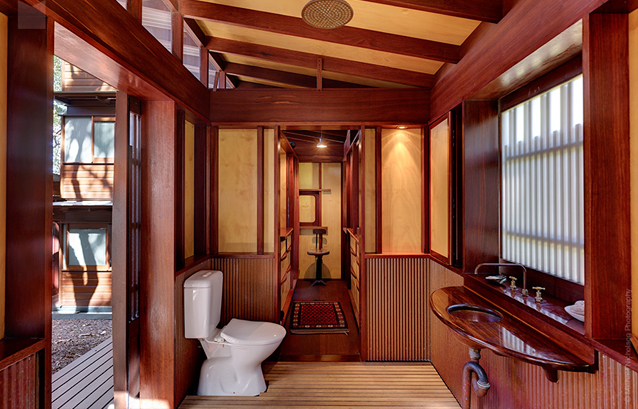 Unsurprisingly, the finished result has evoked significant commentary from those who have witnessed it, perhaps most tellingly from Leplaster himself, who called it a "quiet building". Further praise has come from Philip Drew, architectural historian, who described the house as "a national treasure".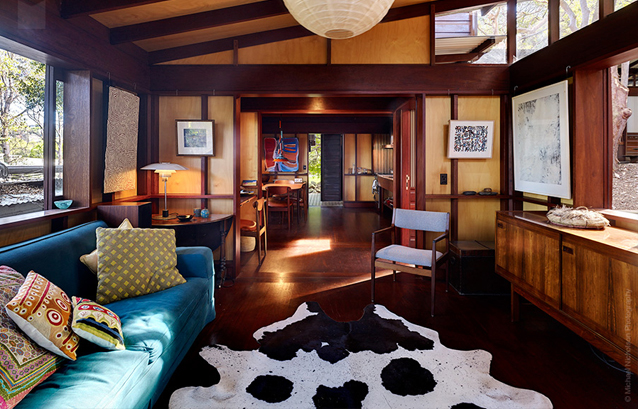 Angophora House is currently for sale from Modern House.
modernhouse.co
Photography: Michael Nicholson Photography
micnic.com.au
Tags: Angophora House, Home Architecture, House Architecture, Residential Architecture, Richard Leplastrier
---