Located on the historical road of Ratchadamnoen that originally lead to the Grand Palace, the site of the exhibition is a canary-yellow, plaster-finished shell of a modernist-era structure. The building has been reborn as the first media interactive exhibition to celebrate the essence of Bangkok (once called Rattanakosin) in its evolution over the past 200 years.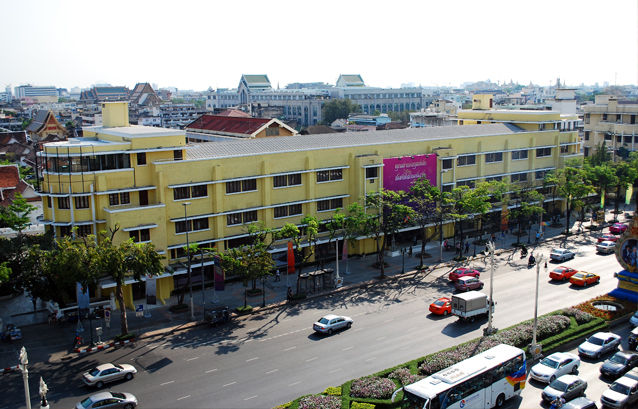 The redesigned interiors were commissioned by the Royal Crown Property Bureau and carried out by Rightman Co. The first encounter with the interior space via the double-height entrance foyer reveals a non-conformist design language which contrasts with the humble physical form of the exterior shell, and the grand proportions of the seamless, elongated timber that runs from floor to ceiling frame the backdrop of the LED signage screen.  Upon entering the exhibition proper, each area becomes a new entity with its own aesthetic, celebrating the history, communities, ceremonies, art, and architecture of the Thai capital.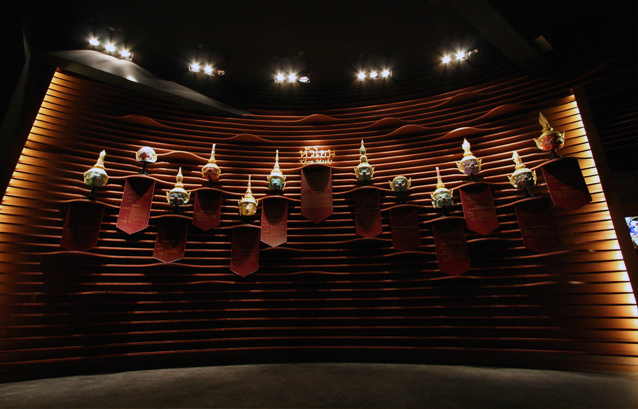 The interior arrangement avoids the open-plan approach typical of an exhibition space; instead, the exhibit has been divided into nine small-to-medium sized enclosures containing audio and video displays, with two routes by which to navigate. This space division divides the exhibition into multiple short sequences, preserving the visitor's attention span and allowing for a more fruitful and informative experience. Furthermore, the less predictable circulation, coupled with some creative and playful surprises, sustains the visitor's sense of curiosity throughout their journey.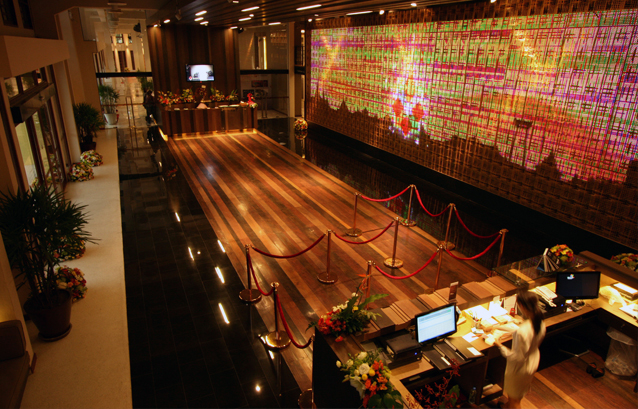 Not every stage follows an intensely educational rhythm, with welcome pauses coming at the view from the corridor of the second floor, and the top circular viewing deck with café, which offers a sweeping panorama of the surrounding city, including the neighbouring Pavilion Court with the world's last remaining metal castle (Loha Prasat), the old city wall fortification, and the Golden Mountain Temple in the distance.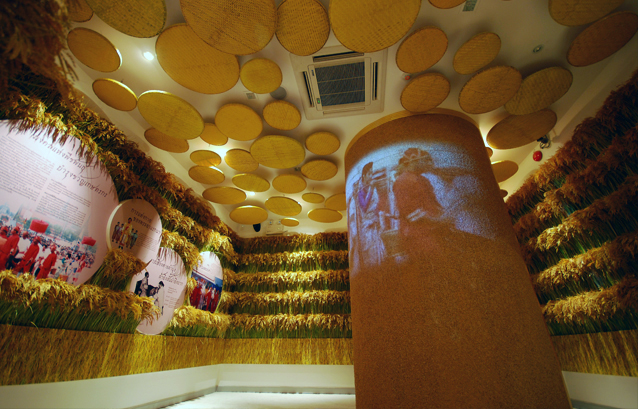 Bangkok itself is a complex city, thickly layered and rich with paradox, and to acknowledge the value and meaning of a city is often a time-consuming process. The Rattanakosin exhibition is more than just a "time-killer" with which to escape the humidity or evening monsoons, it is central in establishing a meaningful connection with the city.   
Rightman Co.
rightman.co.th
Tags: Rattanakosin Exhibition
---