A first impression of the house, designed by Architect Dr. Tan Loke Mun, might be dominated by the solid, raw concrete structure that encloses it. However upon closer examination softer details become apparent, and it unfolds as a harmony of contrasting and complementary elements.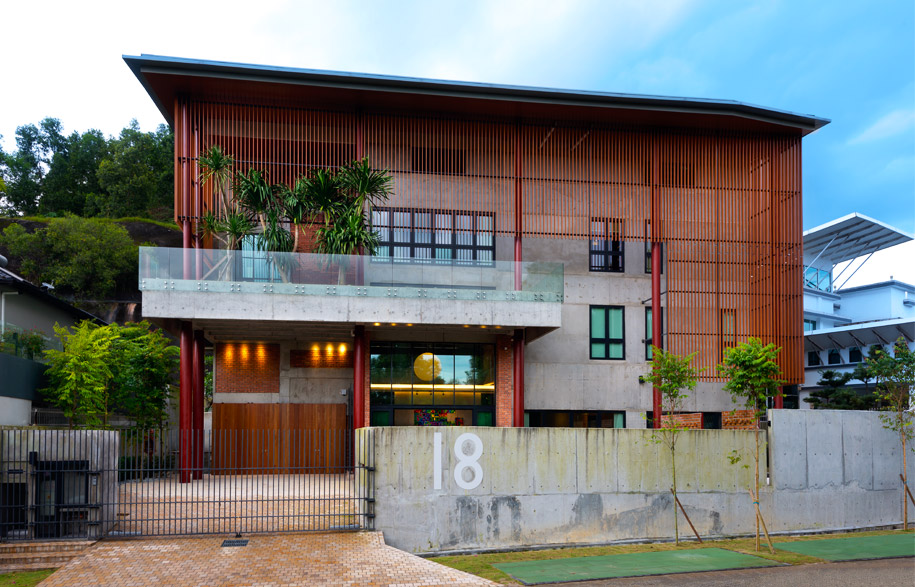 Immediately visible on the western façade is the wrap-around second surface of louvers. Layering a semi-transparent horizontal pattern in an earthy ochre tone over the underlying concrete creates a compelling dimensional and textural effect, piquing curiosity about the half-hidden home.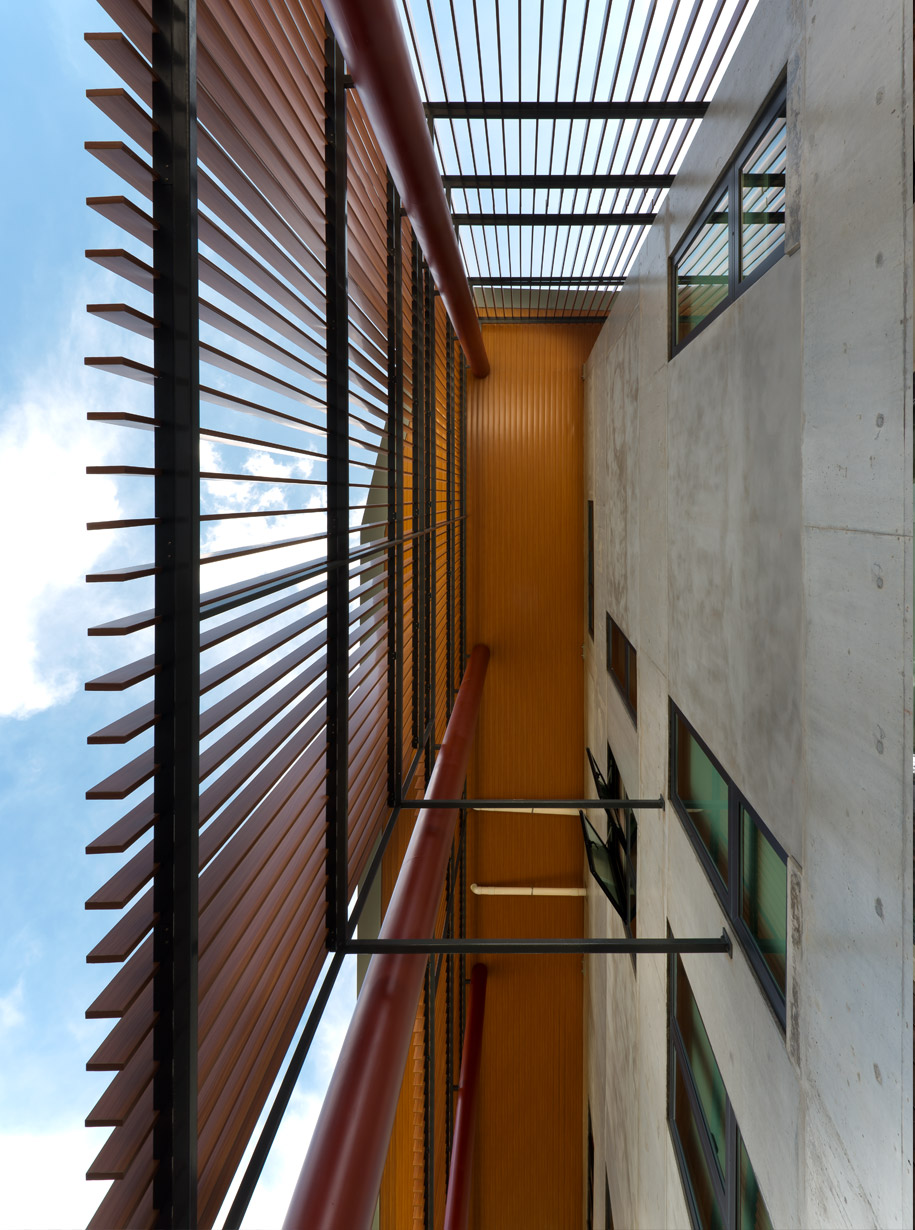 Internally, the house is assembled from intersecting volumes, producing cavernous vertical volumes and intriguing openings to other areas. Designed to accommodate a family of six, the 370 square metre home balances generous communal spaces against personalised private areas. The sustained material palette of concrete is interrupted with timber and brick surfaces and populated with a minimal but considered collection of furniture, lighting and artworks.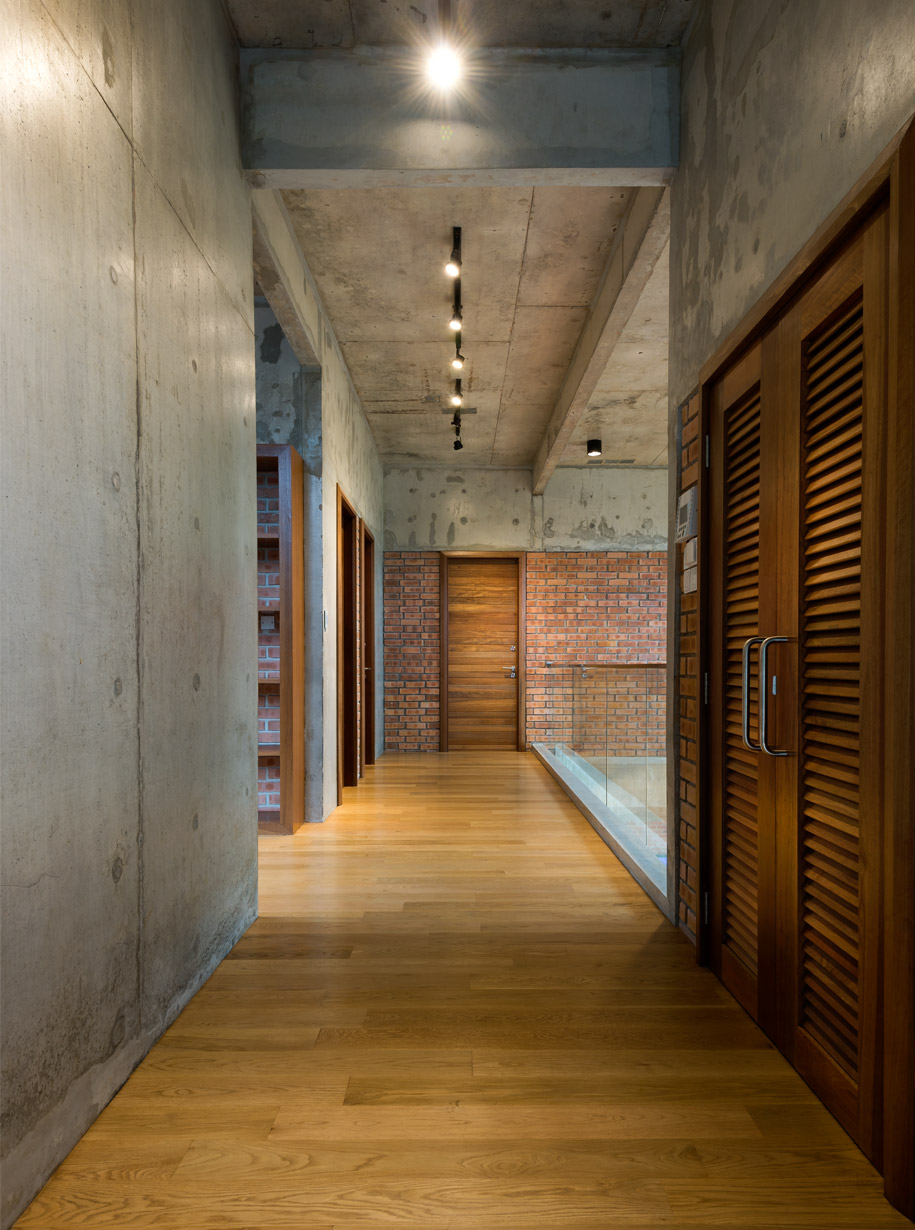 A sculptural stair wraps around an off-form structural wall that takes one through to all the upper levels. The stairwell acts as a lantern contained by a double glazed enclosure and illuminated by the moon-like wall lights.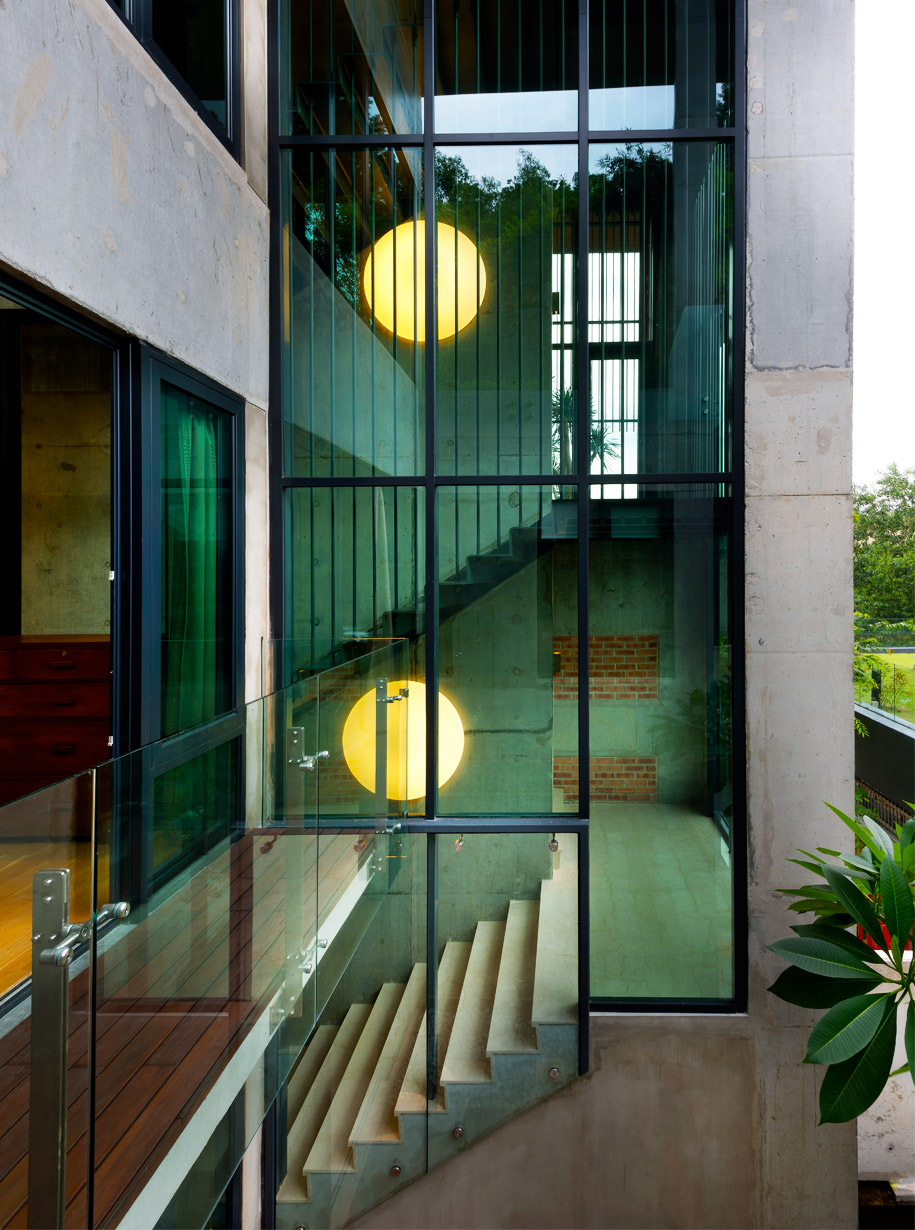 A favourite space of the resident is the Japanese room, fondly referred to as the "quiet room". Specifically created space for him and his wife to practice meditative forms of exercises such as qigong or taichi, it was designed by a Japanese builder, with the paper in the shoji screen doors and tatami mats specially brought in from Japan. The room size is also perfectly proportioned, with its ceiling height lowered to suit the tropics, and specific timber dimensions.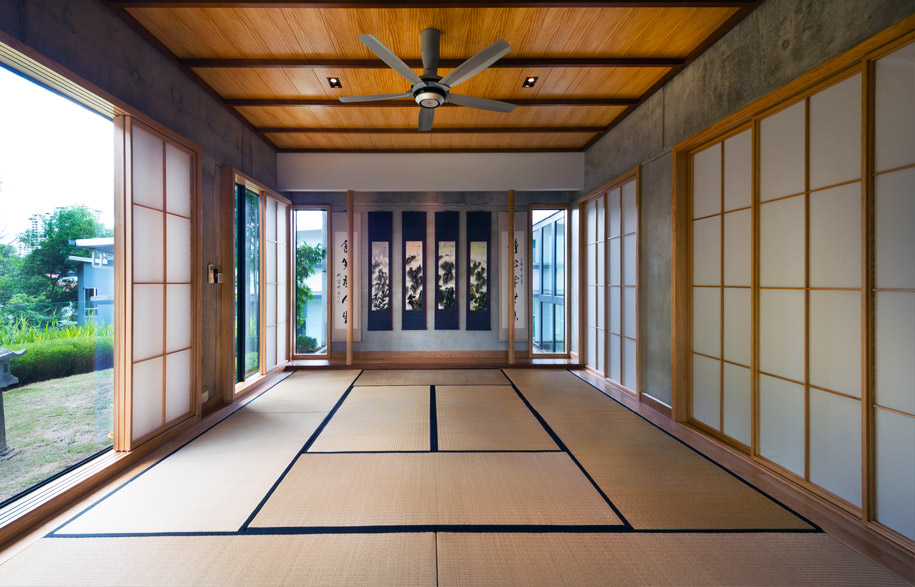 The house as been designed with a strong focus on addressing the tropical climate in a sustainable manner. As such it is totally cross-ventilated with minimal mechanical air conditioning. The large roof has thick rockwool and two layers of heat reflective foil, in addition to a fully ventilated roof space that houses rainwater harvesting tanks. The roof also houses an array of photo voltaic panels that generate up to 5 KW peak of electricity, solar hot water panels and wind turbines to ventilate the house interiors.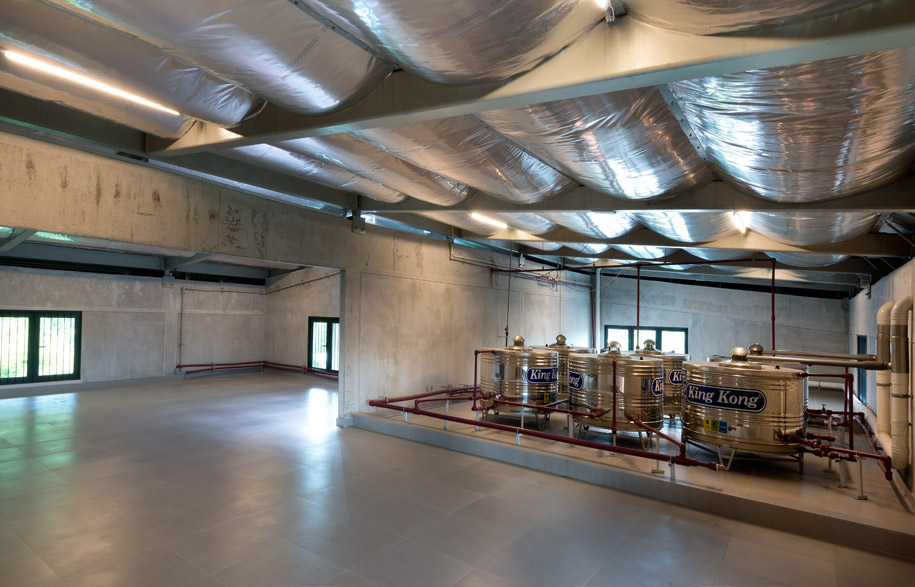 The successful resolution of aesthetic, functional and environmental considerations demonstrates the success of the project, which has also been realized with surprising economy. With a final cost of approximately $250,000, it is a refreshing example of how good design and sustainability can be achieved without astronomical budgets.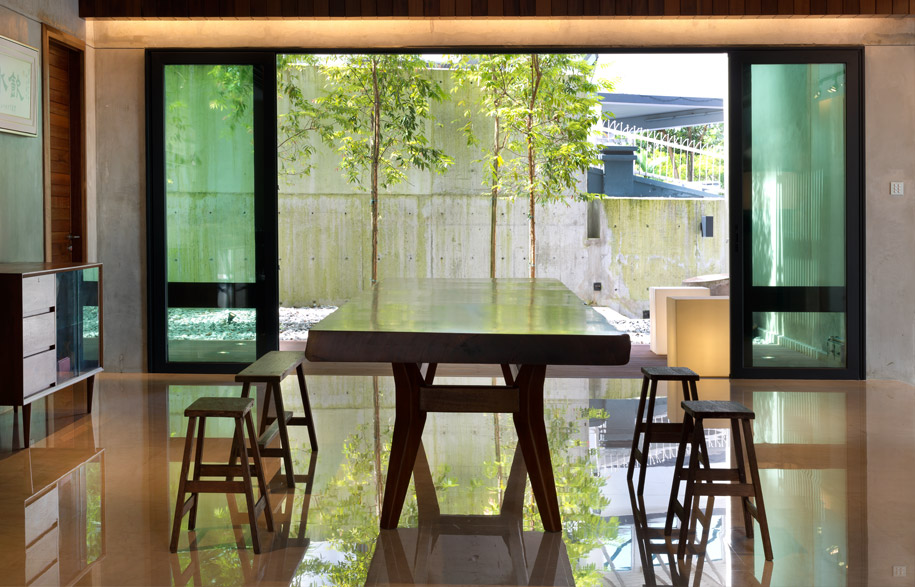 DRTAN LM Architect
Photography: Lin Ho
---