Located at the edge of Krabi's National Marine Park in the gorgeous Phranang Peninsula, Rayavadee boasts crystal waters, fine, white sand, pristine tropical vegetation and luxury resort living.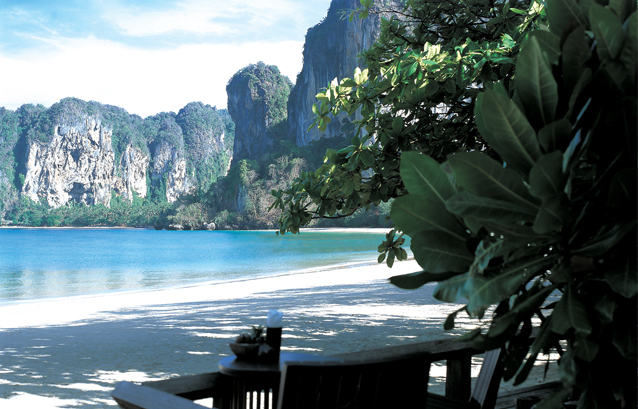 The new 'Terrace Pavilions' offer spacious, two-story accommodation over a generous 115 m2 and are located on the edge of the resort's free form swimming pool. Situated at the western end of the resort, these modern and tasteful pavilions are dotted discreetly around winding pathways, offering privacy in an ideal setting with a dramatic backdrop of jungle-covered cliffs and swaying coconut palms.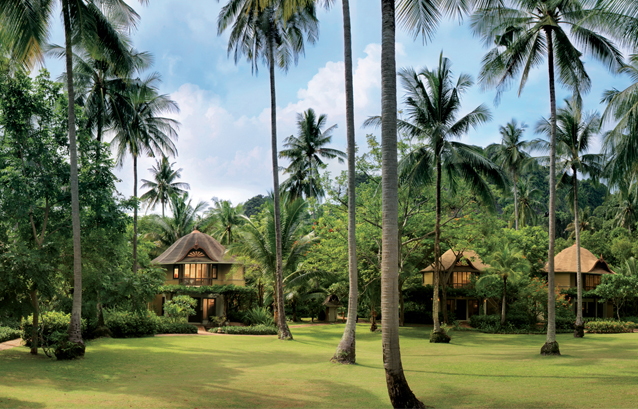 The one-bedroom Terrace Pavilions remain true to Rayavadee's signature round, two-story 'luxury-bungalow' style; but with a contemporary take on the traditional design that features an open and airy ground floor living plan with tropical décor and glass doors that open onto a breezy terrace. The terrace is perfect for outdoor lounging and relaxation as well as for private barbecue dinners surrounded by lush palms and garden greenery.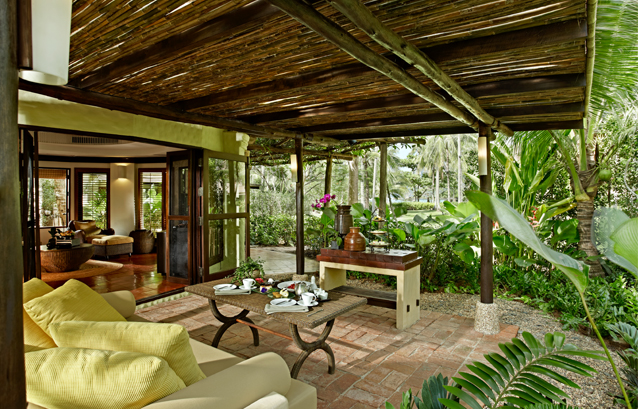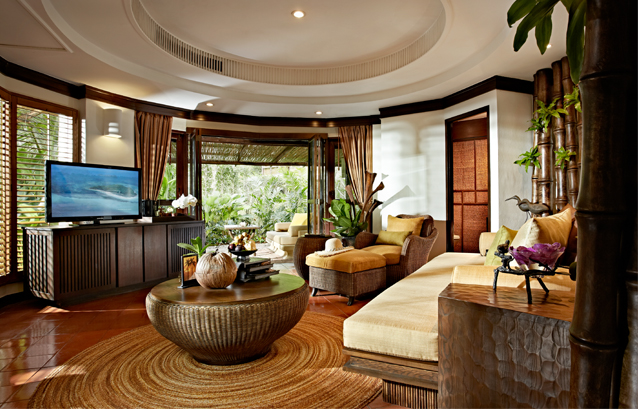 Rayavadee resort was designed by Khun Vichada Sitakalin, a rising star in the Southeast Asian design world. Growing up with a mother who, as she says, "loved to decorate [their] home" gave her a fascination for how "objects can transform a simple home into something really special." In an environment where "interest and respect for culture and the arts is a way of life" Sitakalin's passion for design and aesthetics translated quickly into a career as a Design Director. In regards to what inspires her creativity she states that "local culture is the inspiration of my designs and concepts. I love playing with colours, textures and patterns."
Sitakalin has also designed The Tamarind Village resort in Chiang Mai as well as co-owning a textile company and running Quattro boutique in Bangkok.
Tags: Khun Vichada Sitakalin, Rayavadee
---