Showcasing the fashion duo's latest collection, this immersive, large-scale installation combines Baumann's kaleidoscopic world of colour and light with the ethereal signature style of Anna Plunkett's and Luke Sales' Romance Was Born label. Coinciding with Mercedes-Benz Fashion Week Australia, it is a collaboration at the nexus of fashion, sculpture and theatre.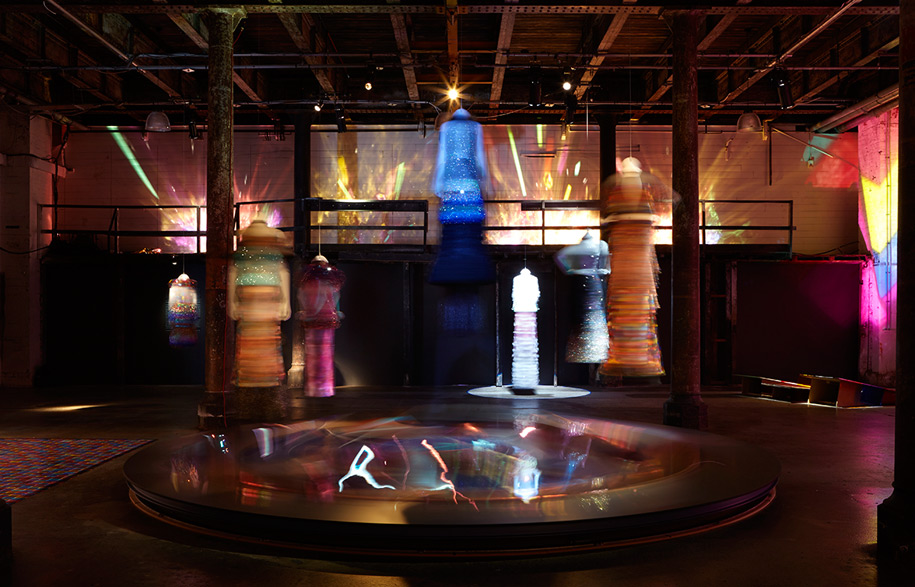 Exploring our basic desire for happiness, 'Reflected Glory' examines the meanings hidden in our social customs and rituals, where each exhibition garment signifies a special moment in time – a house party, Mardi Gras, a wake, New Year's Eve, or a sweet 16 party. And like all modern day relics, these garments immortalise stories, woven with iridescent thread and adorned with sequins and jewels. They signify contemporary rites of passage, the importance of honouring memory, and the cycle of life that binds us.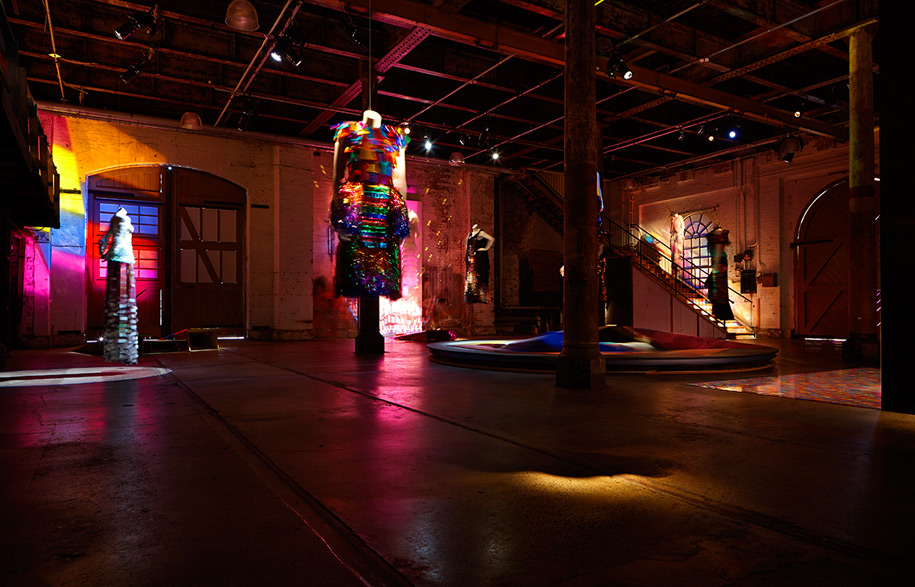 "Like the Madonna tee that Luke was wearing the first time we met," says Plunkett of one garment. "We embellished the garment in clear sequins and now this piece embodies the creative spirit between the both of us." Established in 2005, Romance Was Born is now a powerhouse of contemporary Australian fashion; this internationally renowned duo are known for their ability to transform anything into a glimmering, chimerical paradise full of wonderment. To them, these exhibition garments are more than simple clothes, of material sewn together. Instead, they are emblems of a creative partnership that goes beyond any aesthetic values of the industry.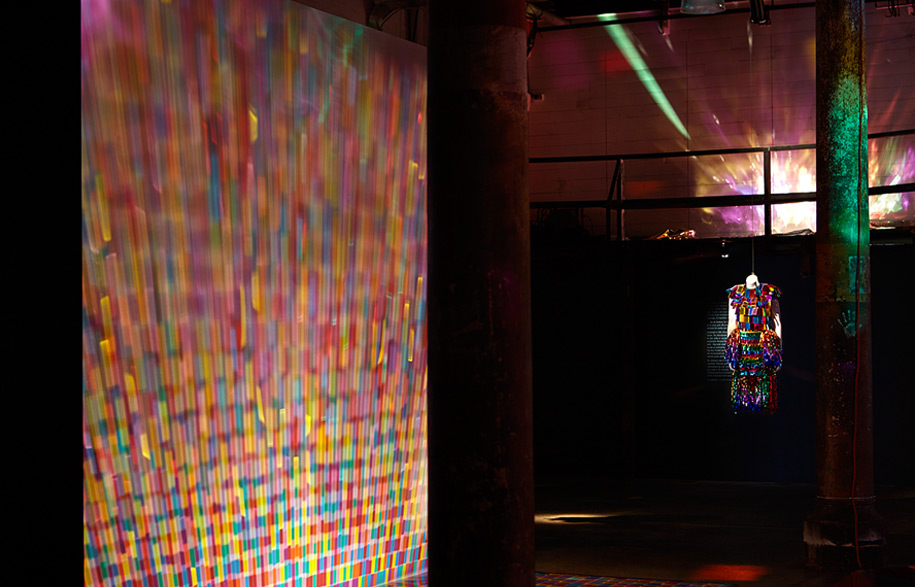 Indeed Romance Was Born create clothes that are more than just a sum of their parts – they create immersive and unforgettable contemporary cultural experiences that provoke an emotional response. Collaboration has always been an integral part of design for Romance Was Born; Plunkett and Sales have previously collaborated with unique Australian artists who are passionate and dedicated to their own artistic fields.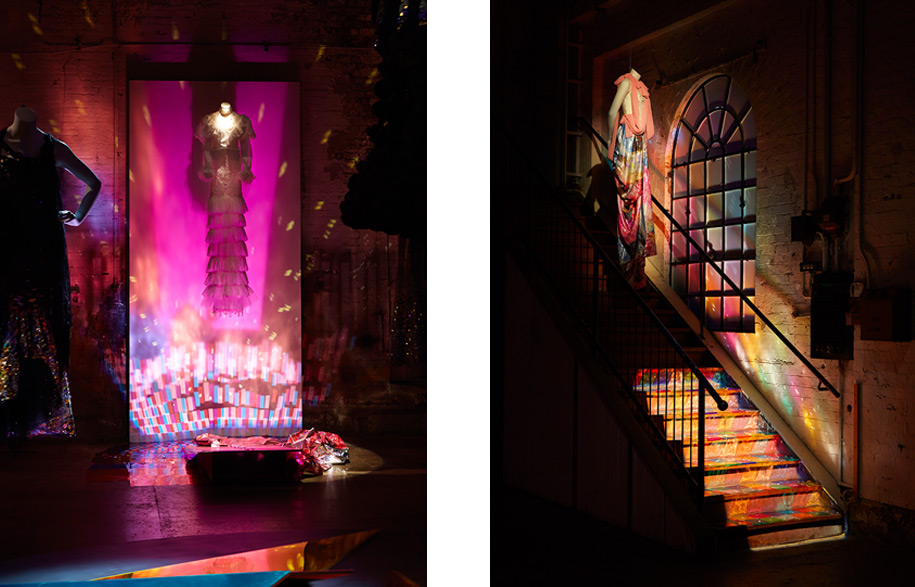 Baumann, Plunkett and Sales have clearly found this creative common ground, building a harmonious relationship between art and fashion. The distinctive work of Baumann and the intricate details of Romance Was Born poignantly explore the expressions of form, scale and colour through a contemporary lens, giving shape to the intangible; an inspired and inspiring vision.
Images: Zan Wembley
Exhibition Dates: 9 April to 11 May 2014
Exhibition Address: Carriageworks, 245 Wilson St, Redfern
Exhibition Entry: Free
Exhibition Times: Monday to Sunday, 10am to 6pm
Romance Was Born
romancewasborn.com
Rebecca Baumann
rebeccabaumann.com
---