Embarking on a new build in a context with a strong stylistic character inevitably raises the quandary of how much the ensuing structure should conform to its surroundings. In the case of this project, which called for two adjacent townhouses to be built on a single plot, Honeyman + Smith Architects struck a balance between sustaining the area's personality and presenting a modern and engaging design for their client.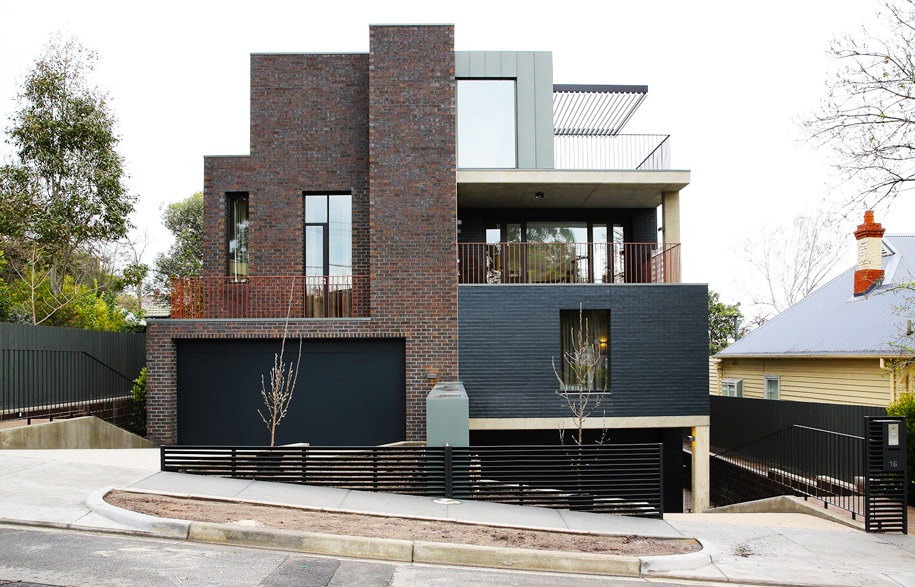 The brief in fact referred to the classic architecture of old world apartments, rendering this compromise all the more apt, whereas the exigencies of a dense, vertical arrangement presented a series of challenges requiring modern, innovative solutions.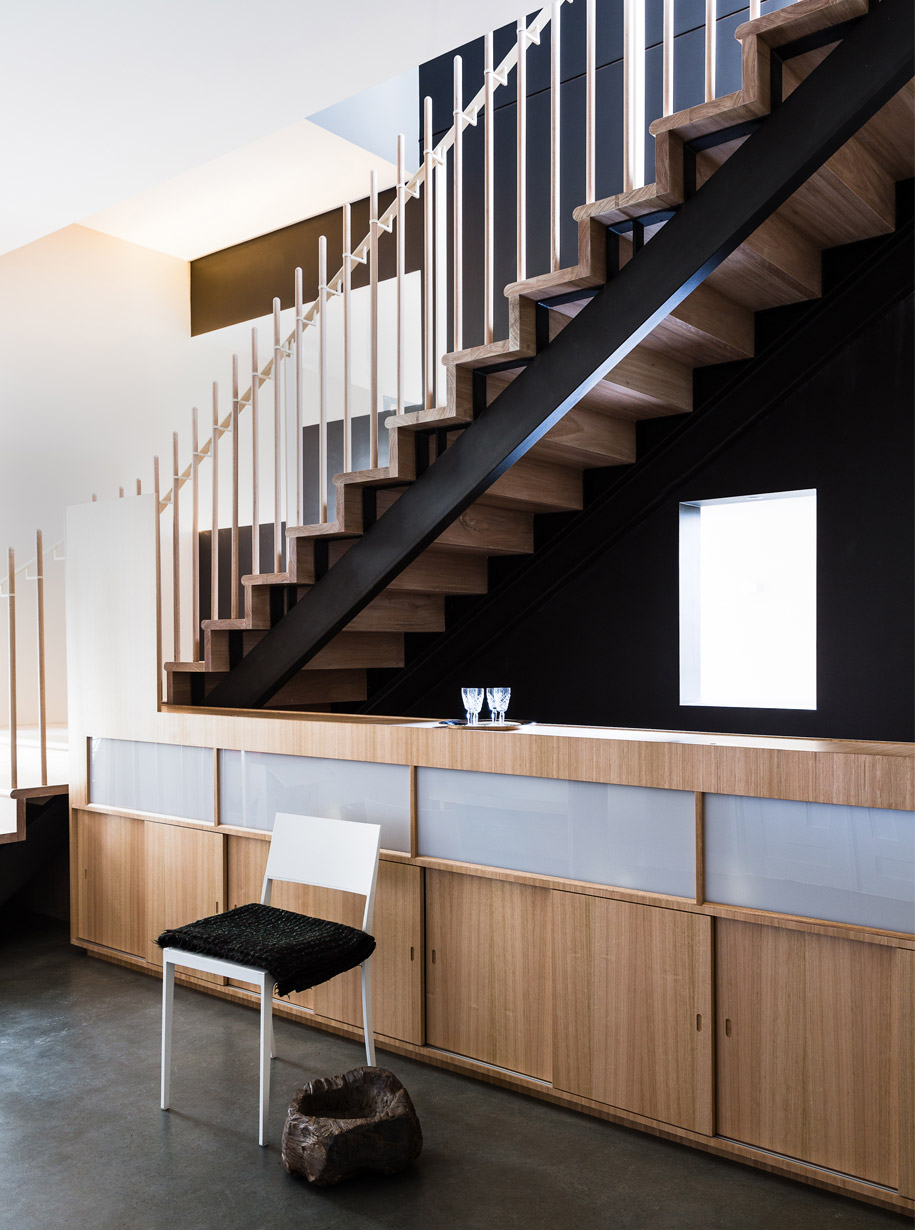 A key feature of the design is the inclusion of a central axis through both residences; utilising a central staircase this in turn creates lobby/ante spaces that transform mundane everyday tasks into moments of engagement with the surroundings.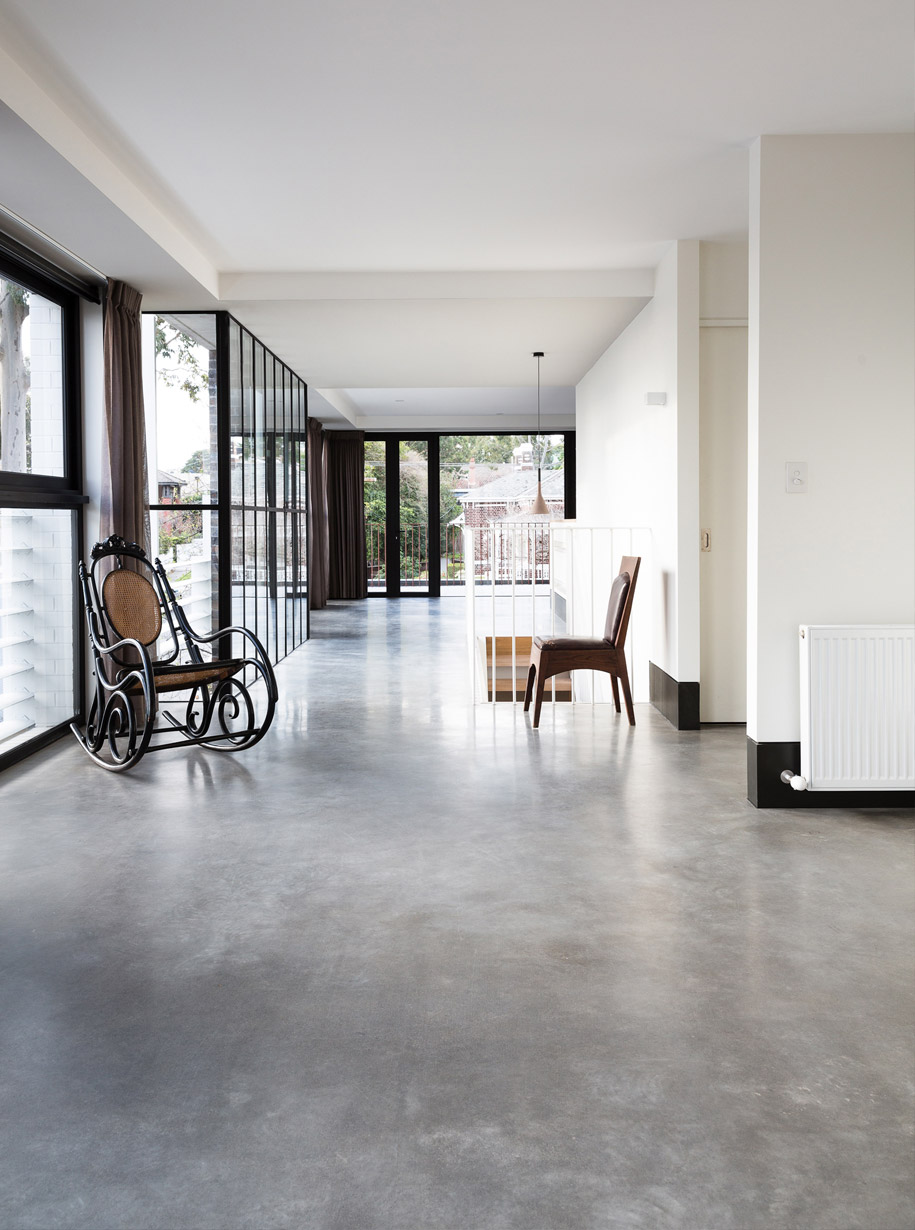 Describing the interior aesthetic, the architects comment, "the interior palette and fixtures offer a timeless/classic approach, attempting to combine off-whites and vivid whites with bronze trims to subtly contrast the dark, heavy, vertical nature of the exterior. In order to bring the natural surroundings into the dwelling, a one off farm forestry veneer was used (from the Ottway Ranges)."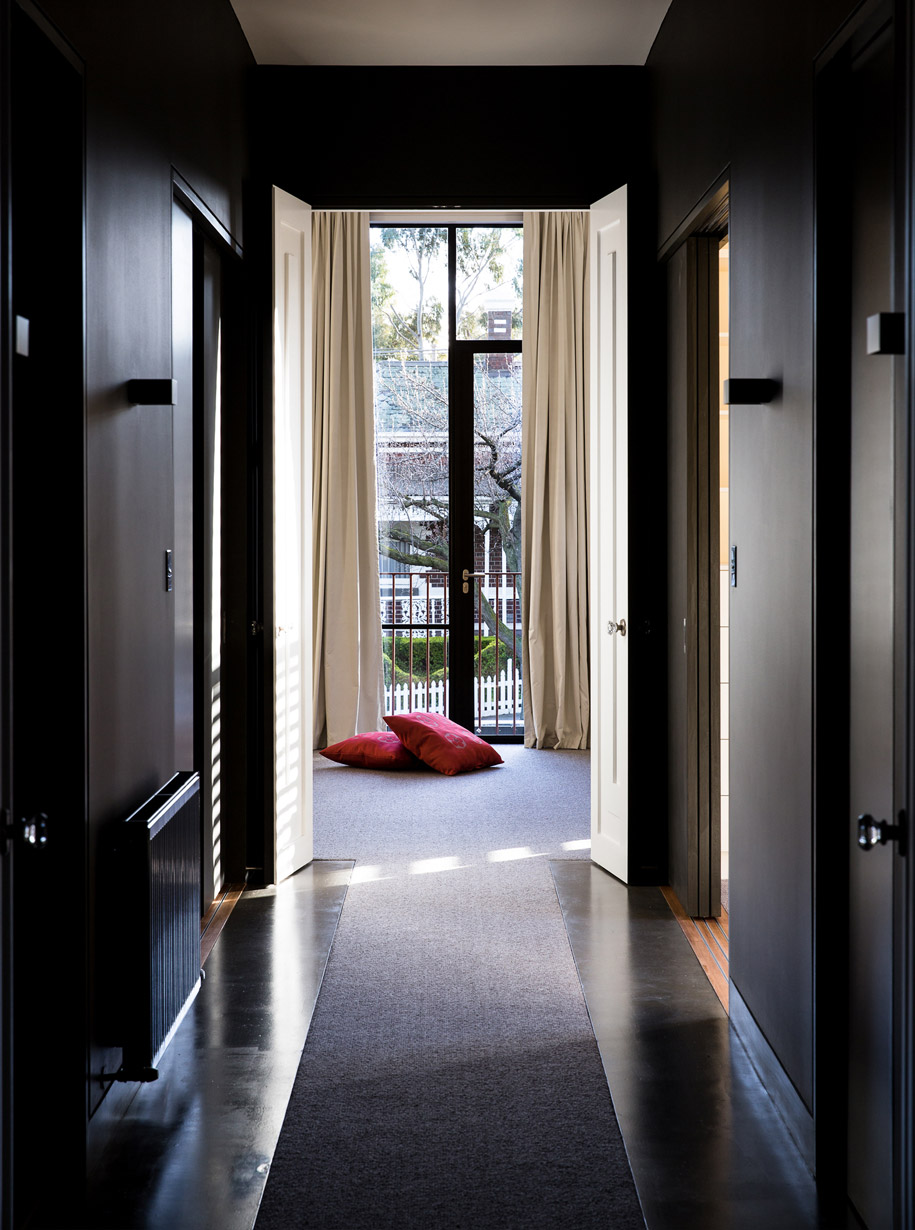 The combination of the crisp, geometric volumes with richly textured interiors creates a compelling fusion of historic, gothic elements with a polished contemporary finish. Thankfully however, the style's predication for penumbra has been eschewed in favour of inviting abundant natural light and panoramic views of Melbourne's CBD into the dwellings.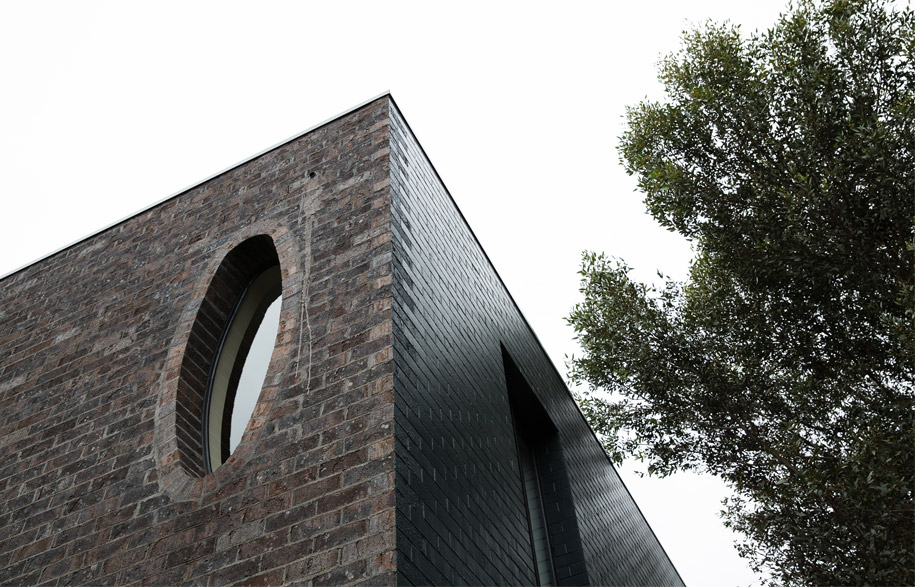 Honeyman + Smith Architects
honeymanandsmith.com.au
Photography: Hilary Walker
hilarywalker.com.au
---