An unusually long project, Ilana Kister's residential project in Richmond took her and her team 6 years to complete. Held up for two years in planning, Kister Architects designed the exterior and interiors of the home on a heritage corner site in Barkley Gardens.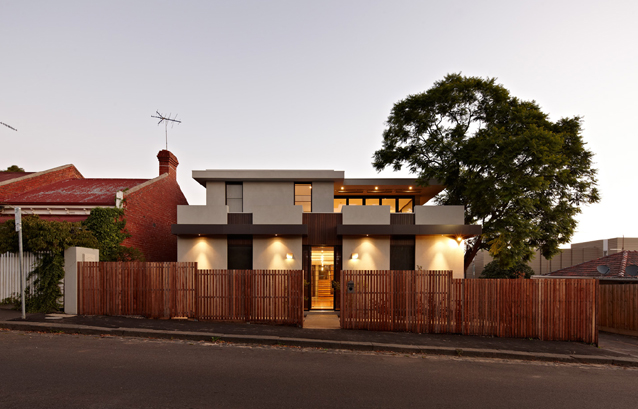 "The owners were a big part of the design and building process," Kister says. "It was a real team effort and there were many ups and downs along the way. But now, that it's complete, that's almost all forgotten. The owners love the space, they love the light and particularly they like sitting on their deck overlooking the city view whilst being shaded by their Jacaranda," reflects Kister.
The project that commenced in 2005 asked that Kister Architects create a new home on a corner heritage site.
The brief was to design within heritage guidelines and still maximize city views and space.  The client wanted to locate all living areas on the upper level, and give an apartment feel to the upstairs.  The upper and lower levels were to be distinctly separate but connected by a void/stair and lift. Given the proximity to neighbours the structure had to be solid enough to maximize soundproofing and insulation.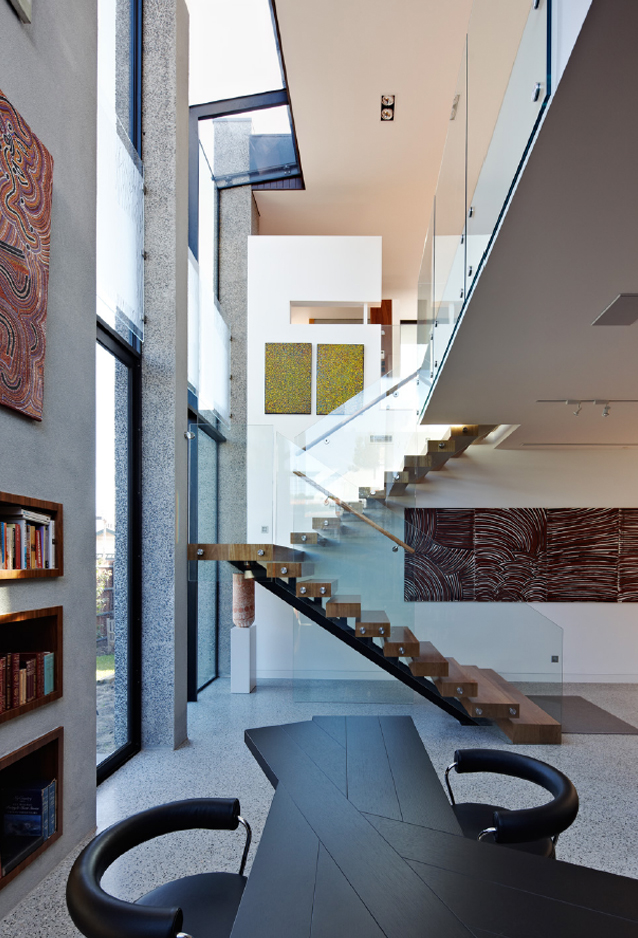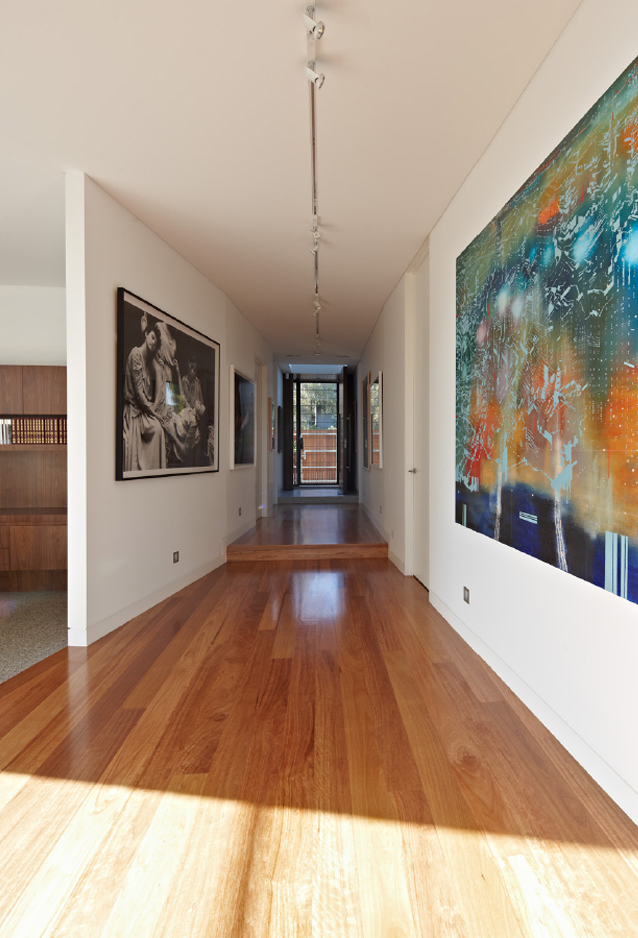 The scale of the house needed to respect the streetscape but in order for Kister to include a second storey they needed to conceal the bulk of the rear. This was task Kister describes as difficult on a corner site.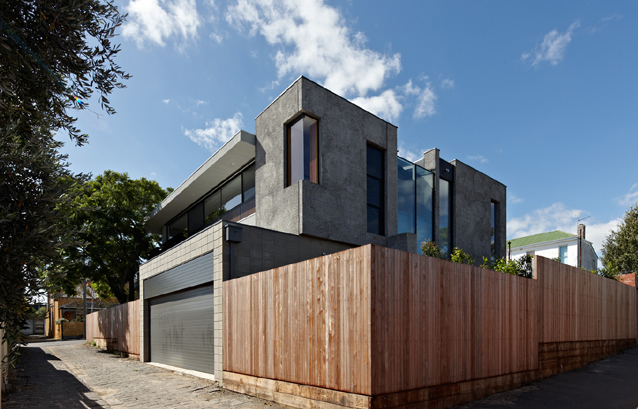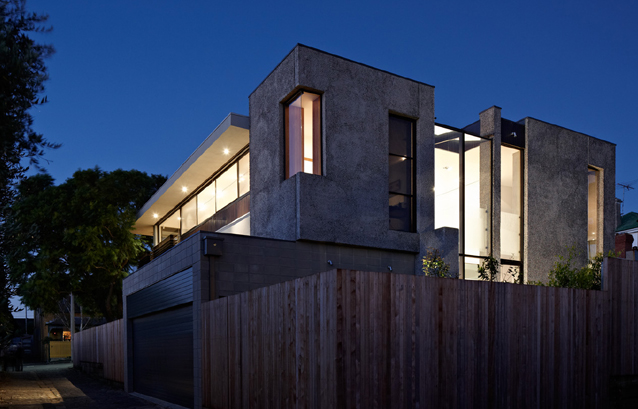 "The building is designed to take advantage of the city views wherever possible whilst creating interesting vignettes framing aspects of the garden, courtyard and sky," she says.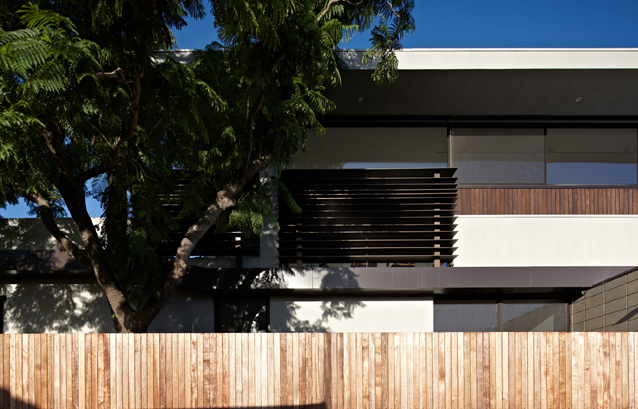 "The house breaks the site into three private gardens – the front, the rear and the side courtyard, with each responding the character of that part of the house,"
"The ground level focuses on the internal aspects of the site and the upper level opens itself out onto the city view. The rear wall cutting the end of the house separating itself from the surrounding houses with its solidity.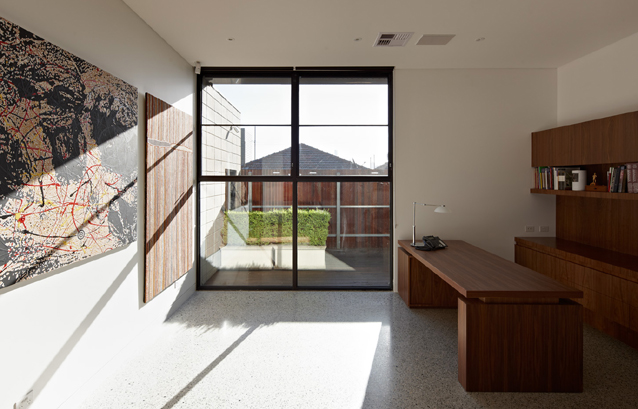 "The house integrates the two levels using a vertical circulation zone as a visual and spatial connection. The staircase and void visually integrate the two levels through the use of a double height 'art wall'  – a tapestry of art, books and vignette views to the garden."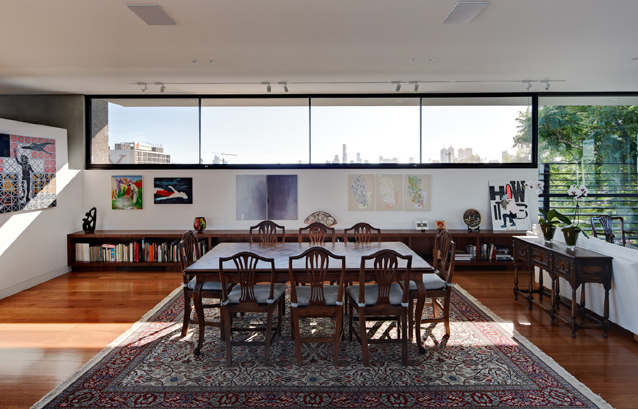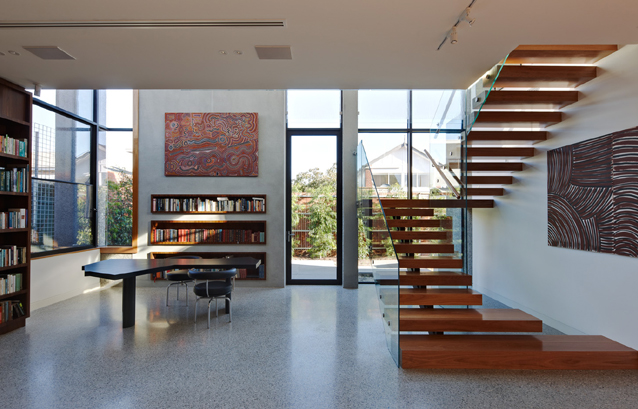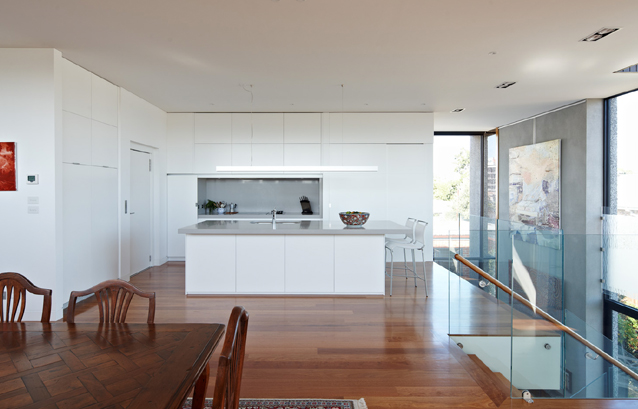 To create the home a range of robust materials were used including precast concrete with exposed aggregate, concrete blocks, smooth render, timber cladding and anodised aluminium windows and louvres.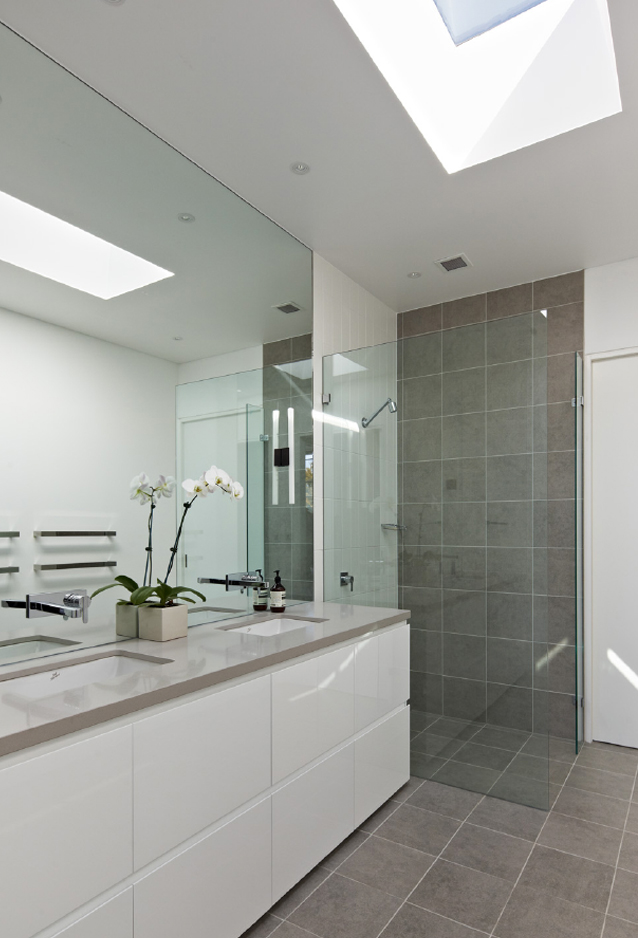 The house uses cross ventilation, sun shades, canopies and grey water recycling from a concrete underground water tank as well solar hot water.
Learn more about Kister's projects below.
Tags: Home Architecture, House Architecture, Kister Architects, Residential Architecture
---