Tactility and organic finishes were at the centre of the design aesthetic for the Riverview House. Locally sourced materials from MGArchitecture.Interiors resulted in a cohesive and streamlined outcome throughout. Each element of the design, from doors, to cabinetry to wall linings have been thoughtfully crafted to work with the existing framework of the original 1980s build.
In a design planned to de-clutter, the ethos of "A place for everything" and desire to conceal the ordinary items of daily life give a sense of calm and space to the home.
The original 1980's house was designed with separate spaces for living, dining, food preparation and storage. Whilst this did allow for a stunning view for each room, the layout was not at all conducive to 21st century family life.
Functionality and cohesiveness were at the core of the design approach – the ability to conceal much of the business of life behind sliding doors, and the ability to open everything up to allow a flow from one room to another give flexibility and class to the Riverview House.
From individual cubbies for the three children, to the concealed shoe storage box at the entryway, the design of the house has been carefully considered and elegantly delivered. Bespoke heating registers became crafted as slots into the flooring and vertical board wall linings in locations to cleverly allow wet clothes to be dried efficiently in the Laundry space.
MGArchitecture.Interiors
mgai.com.au
Words by Andrew McDonald
Photography by Peter Mathew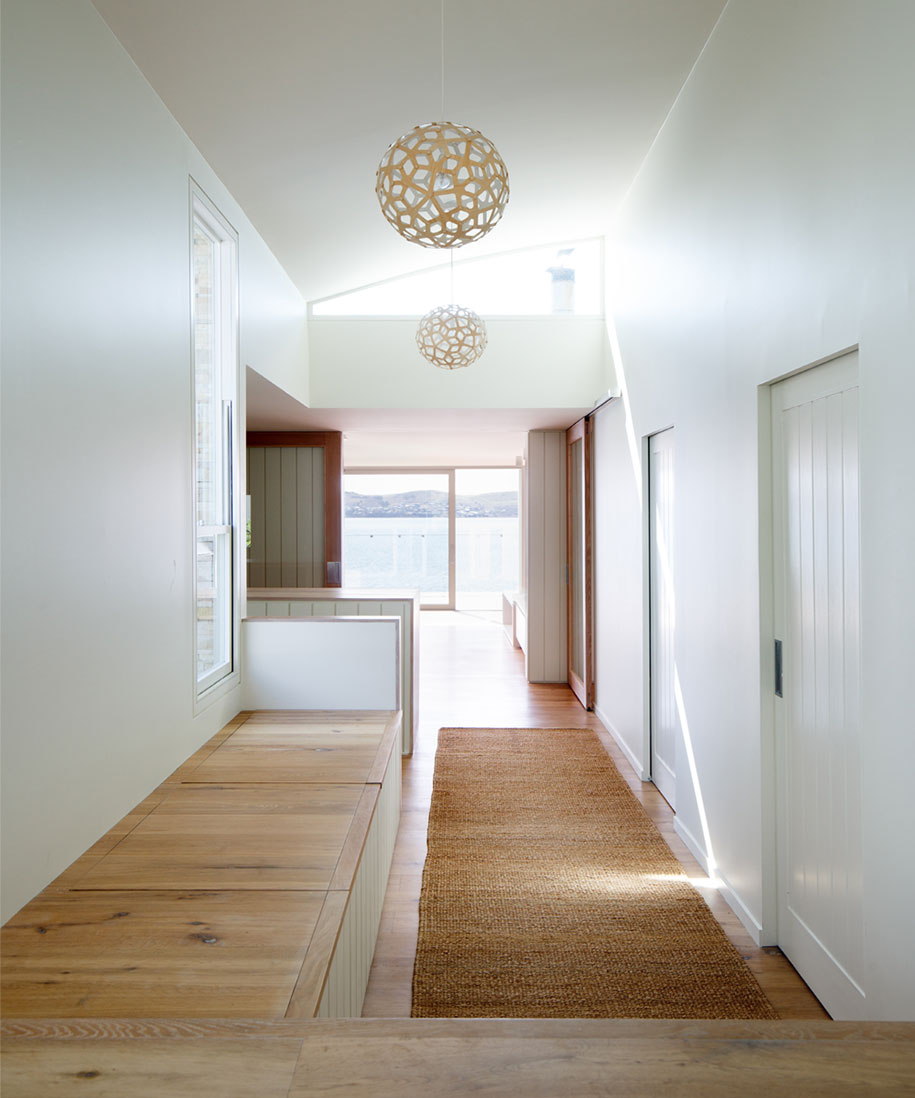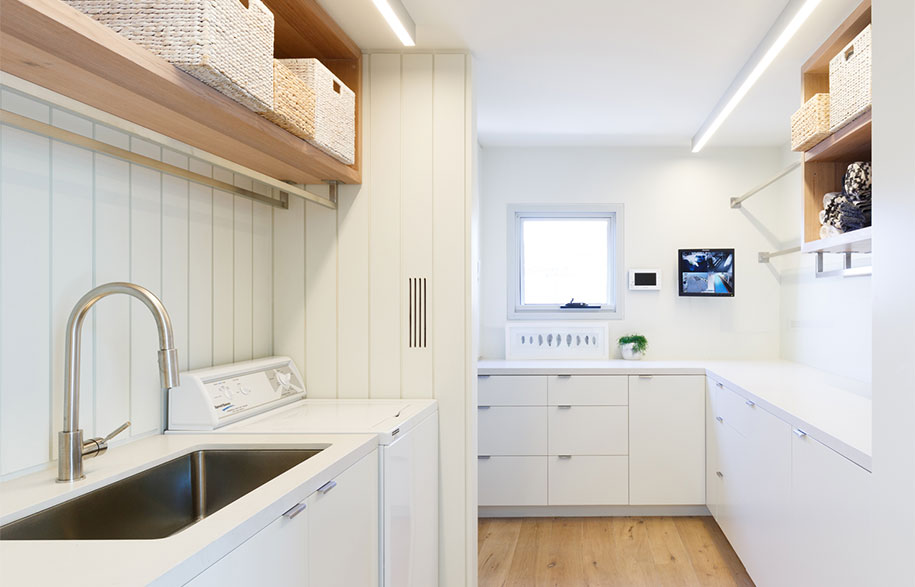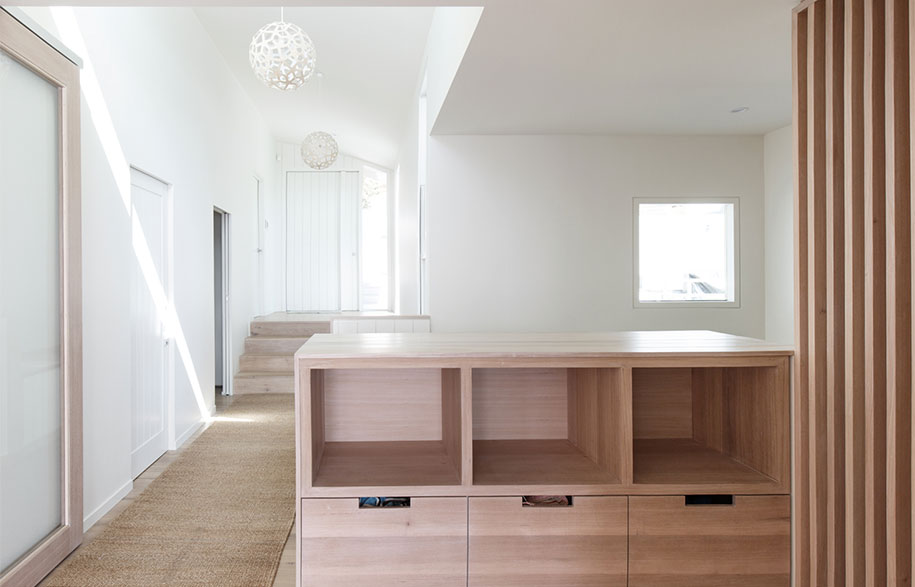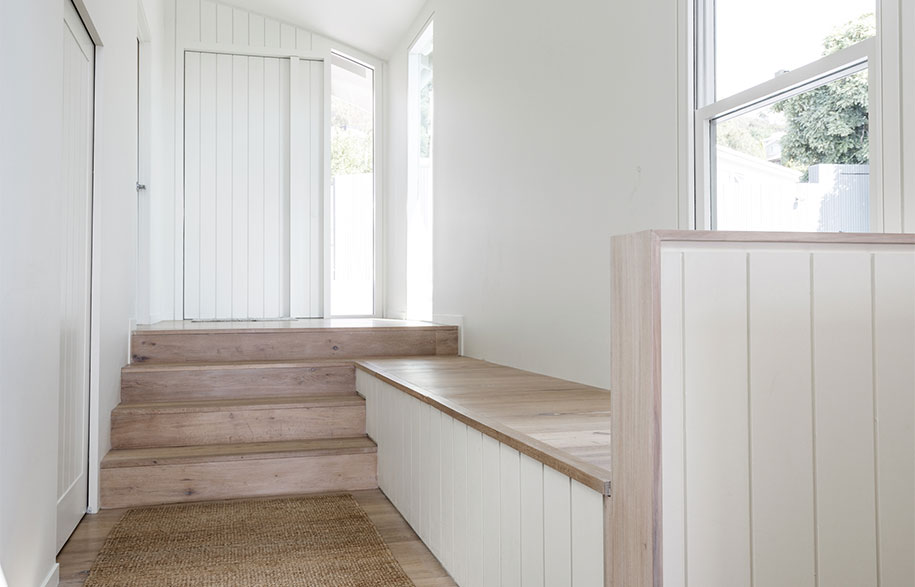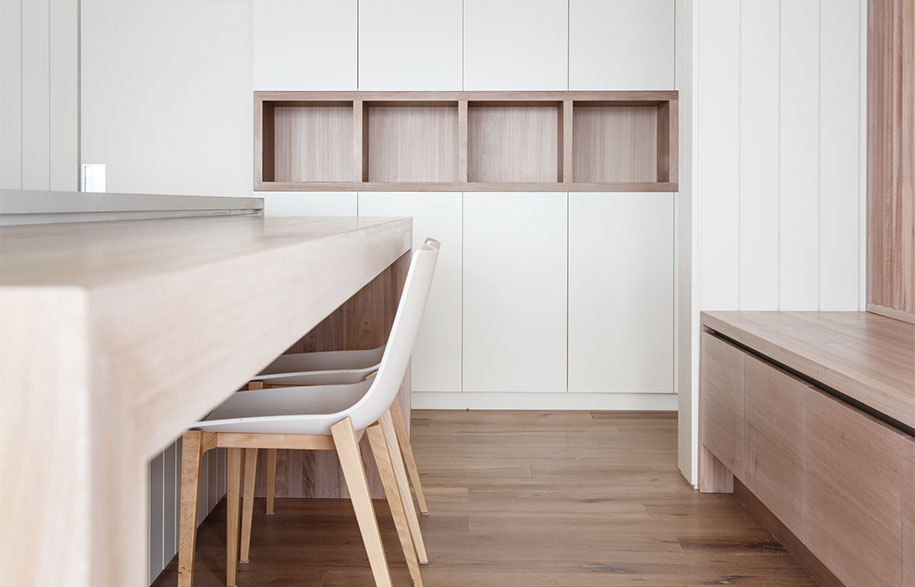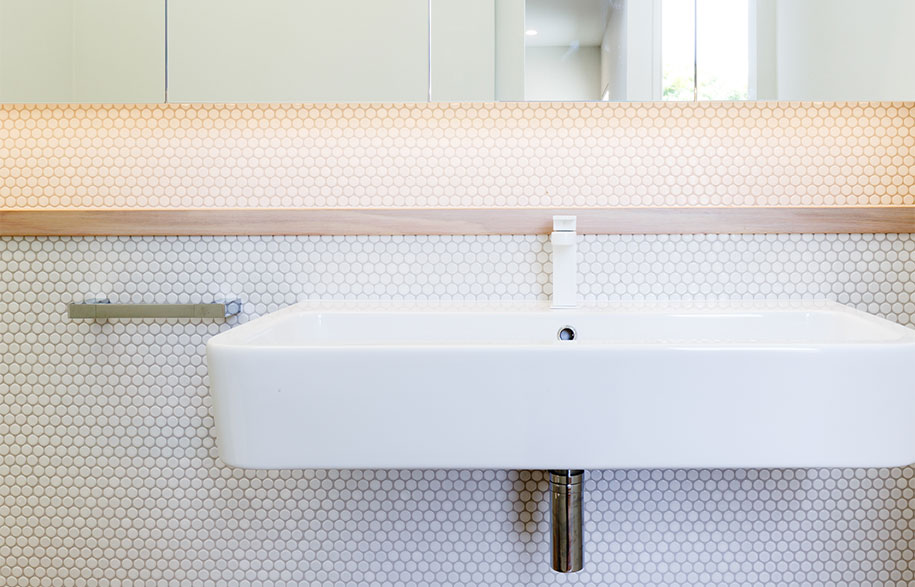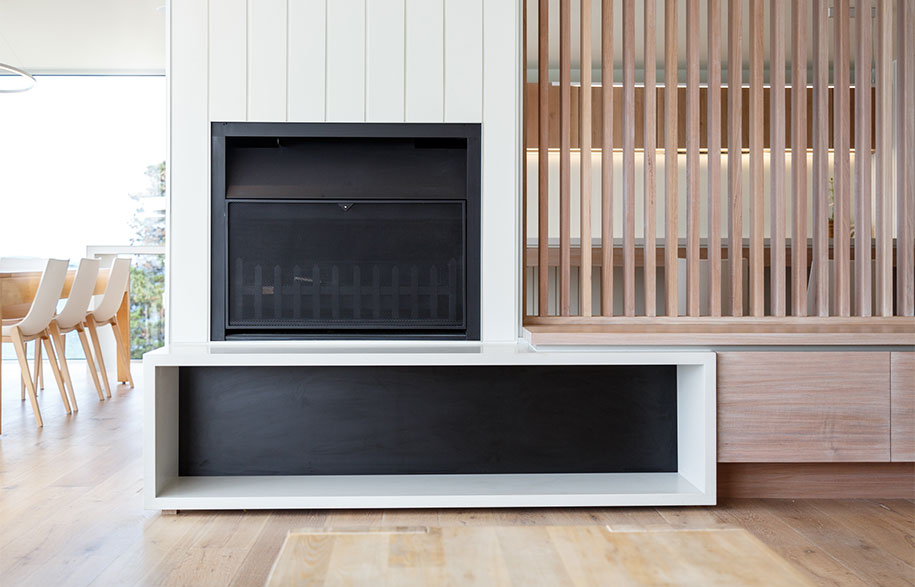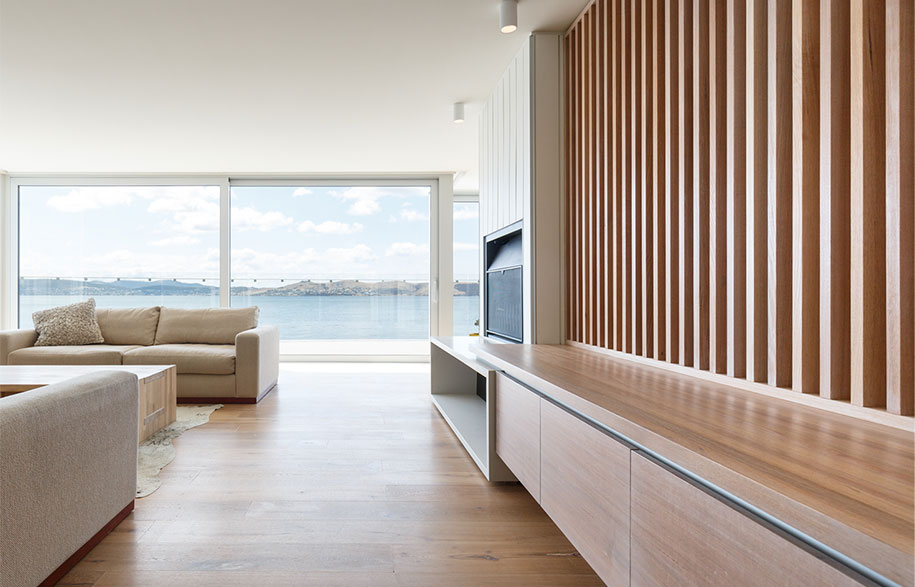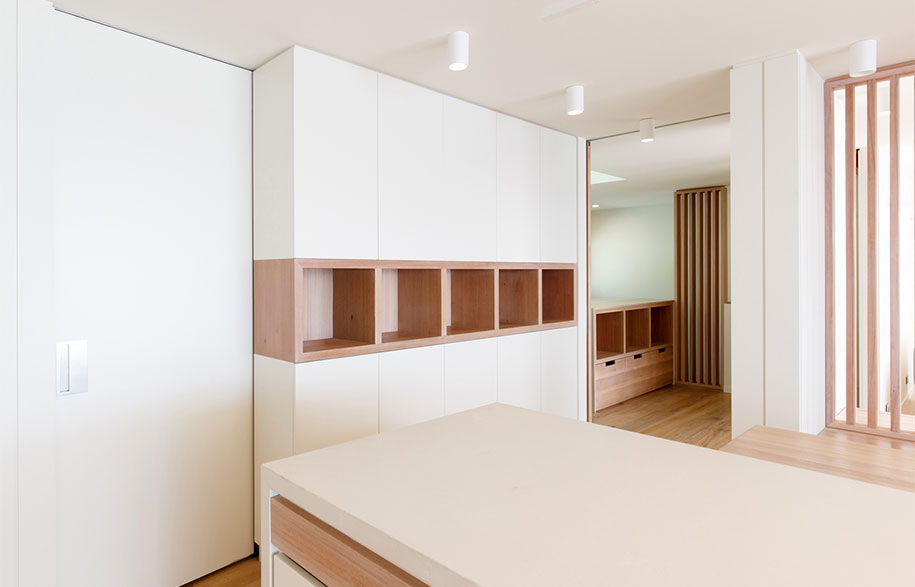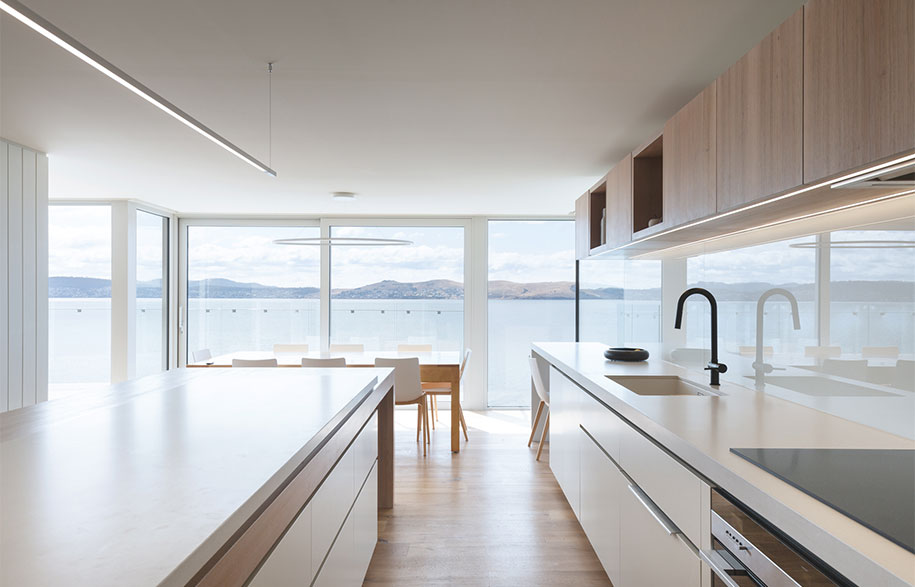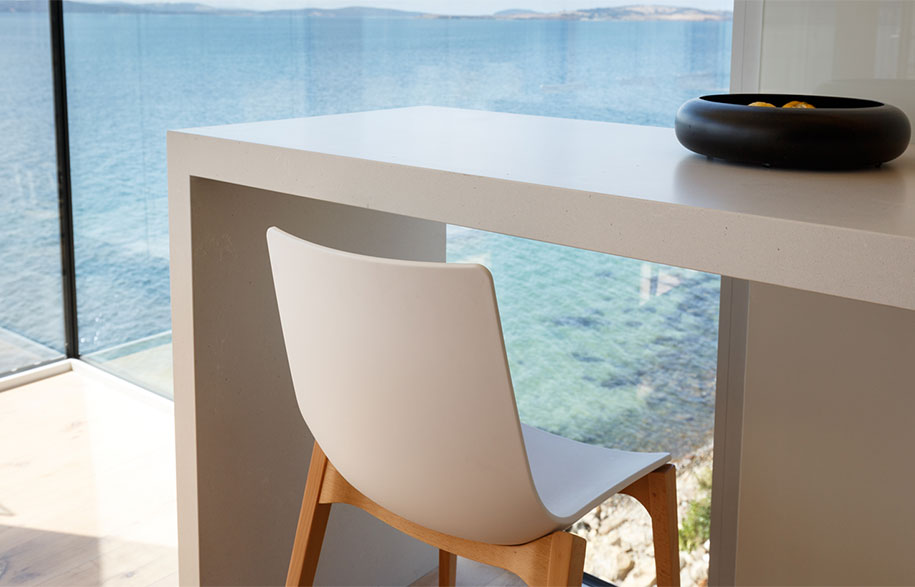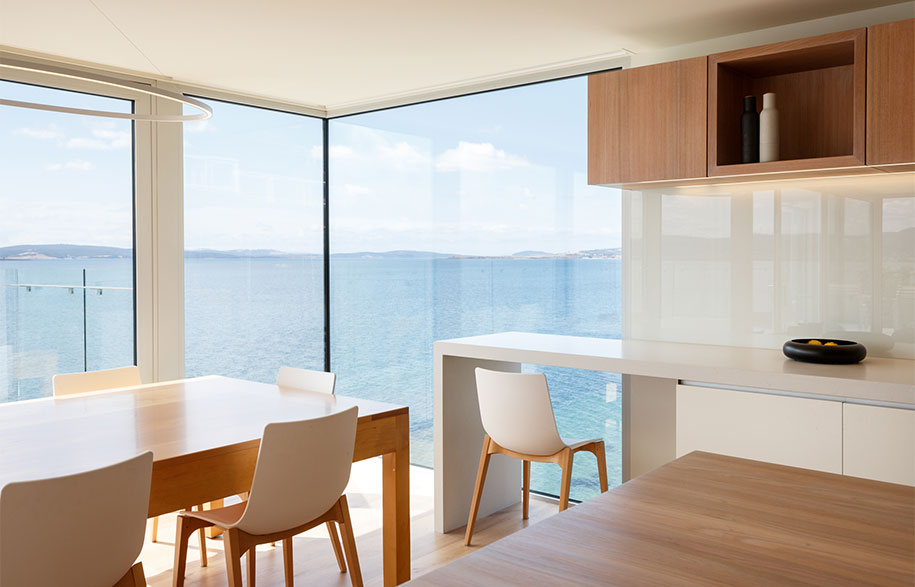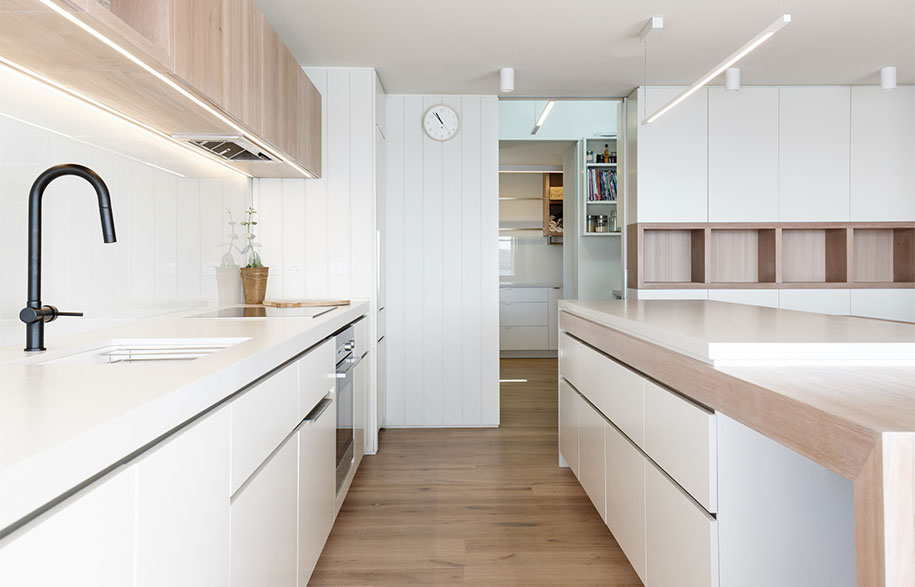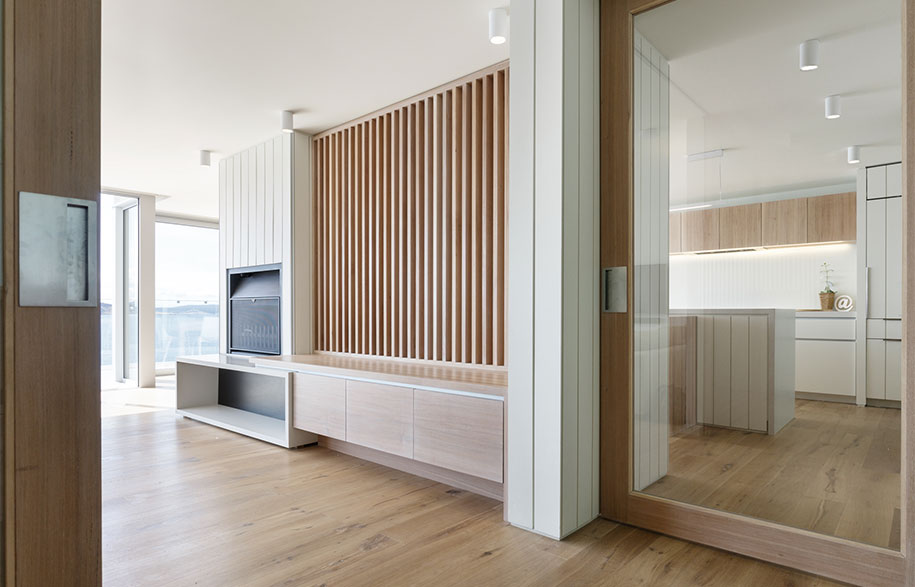 ---