Situated in Bandung city in Indonesia, RJ House by Rakta Studio is defined by a series of strong concrete forms. The semi-detached house faces east, with the stacking positioned in a sequence that creates a dynamic yet welcoming composition when entering the house.
The materiality of the rough-finish concrete and precise edges is softened by timber screen detailing, adding a contrasting detail and depth. The brief from the client was for a home that is minimal, natural and earthy yet impactful. The reduced simplicity of the material palette speaks to this brief, comprising just three key elements – exposed concrete walls, timber and greenery.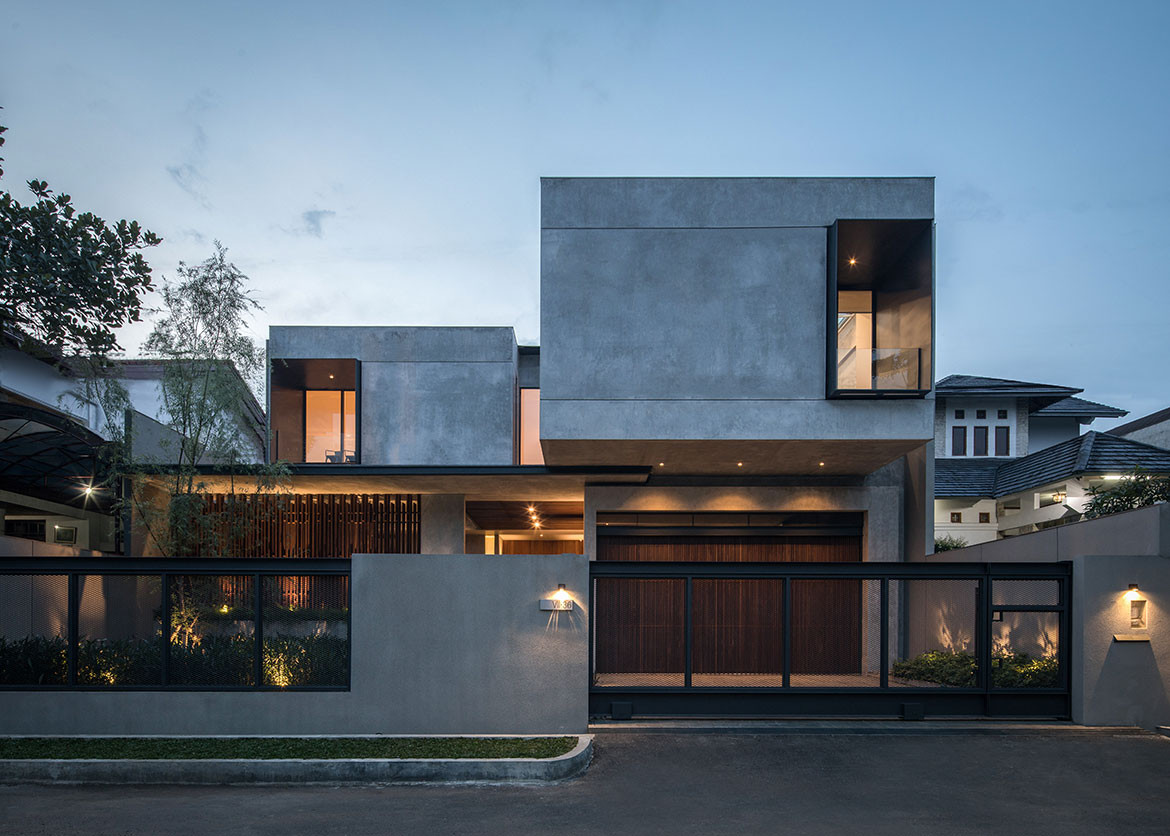 The transitions through the home are dictated by the dynamic composition of the stacked forms. A fishpond and vertical garden in the foyer set the tone, adding a tropical ambience. Timber screens again come into play, this time with a functional purpose of creating privacy and security, as well as providing shade.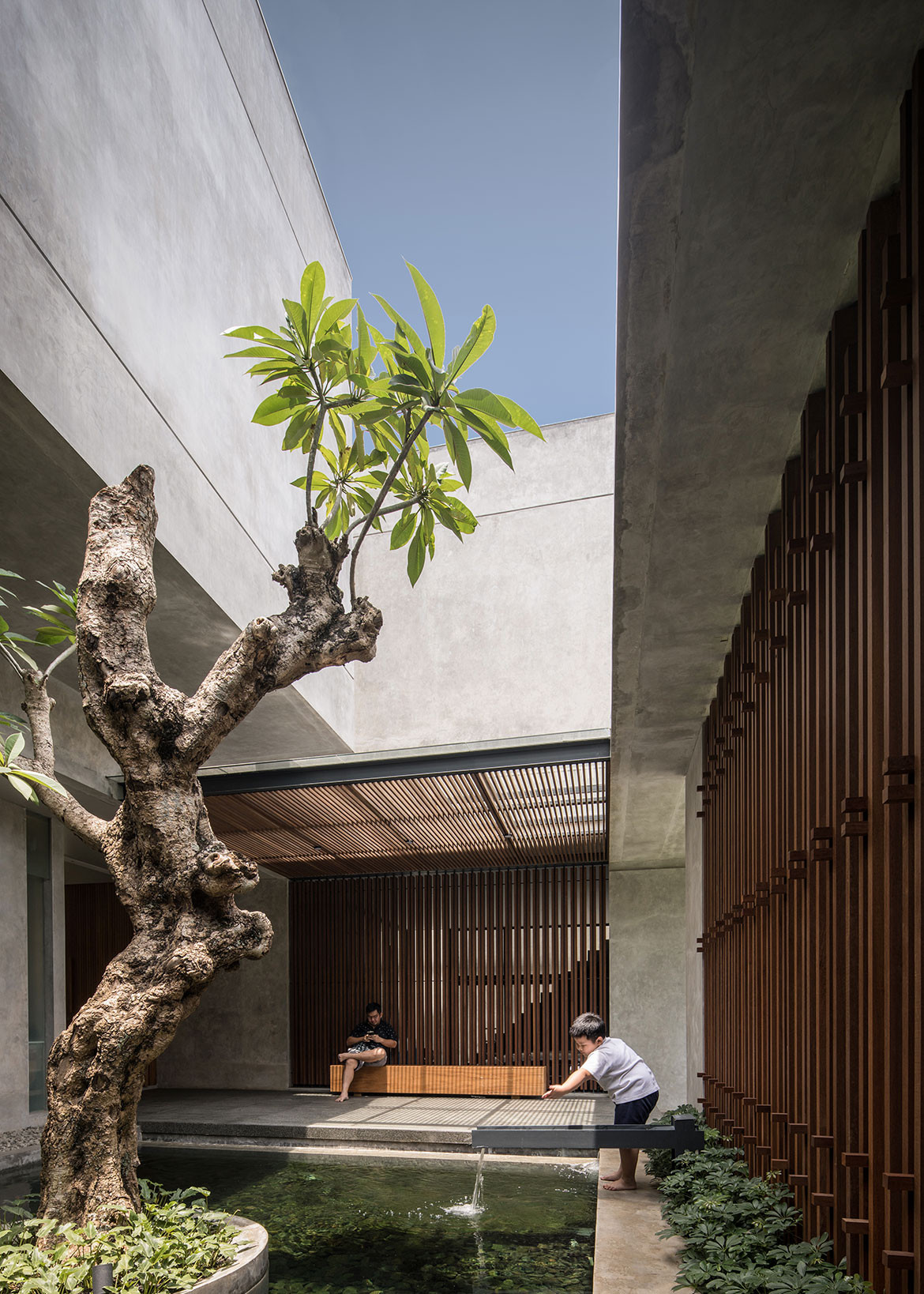 The house is planned around two internal courtyards, which bring natural light and cross-ventilation deep into the home: crucial for the hot, tropical Indonesian climate. As a centrepiece of the home, the courtyard also accommodates a semi-outdoor terrace space with an open timber pergola that allows unobstructed views and greenery to dominate.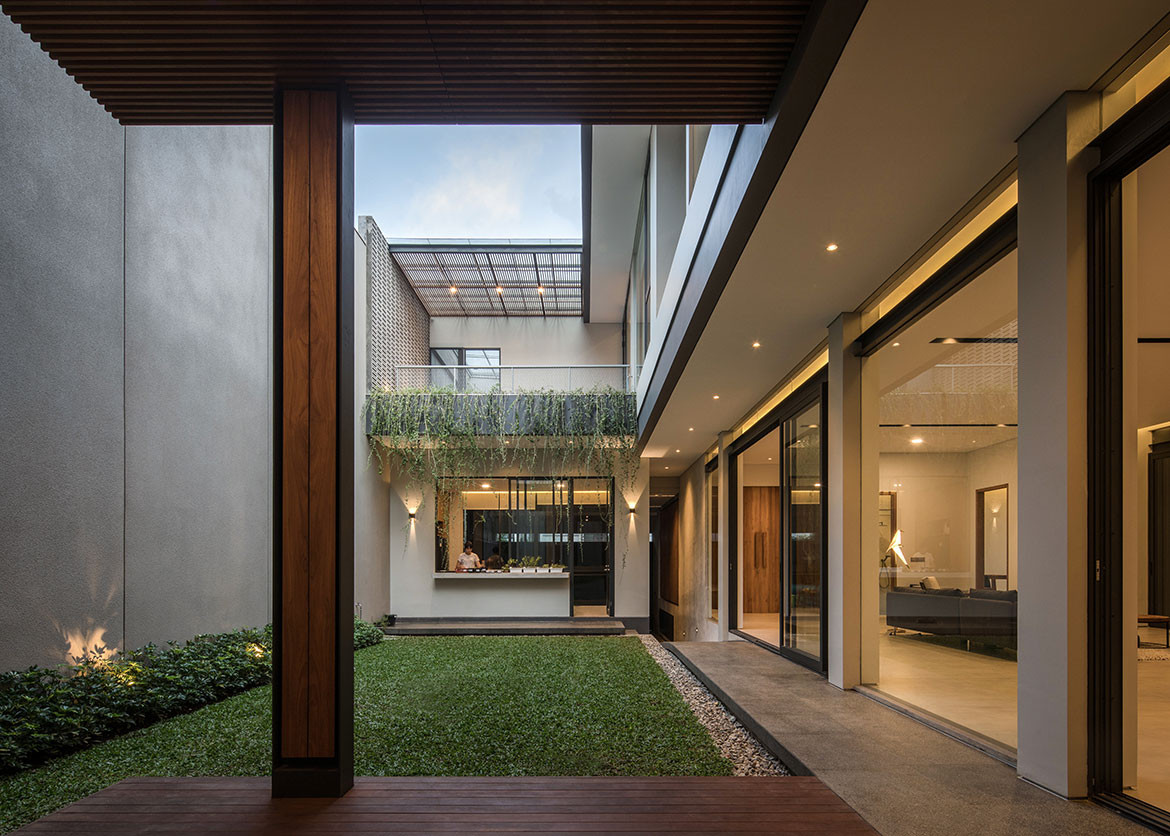 The interior planning is centred around fluid and open spaces for the family to gather, meet and dine. A large, expansive open-plan space is enclosed by a glass sliding door, which can open all the way up to create a seamless transition between inside and outside. Openness and connection are fostered in other ways, for example, the sides of the stair create transparency with open risers and a teak tread. Upstairs houses the more private spaces including the main bedroom, kids' bedrooms, an informal living area and a prayer room.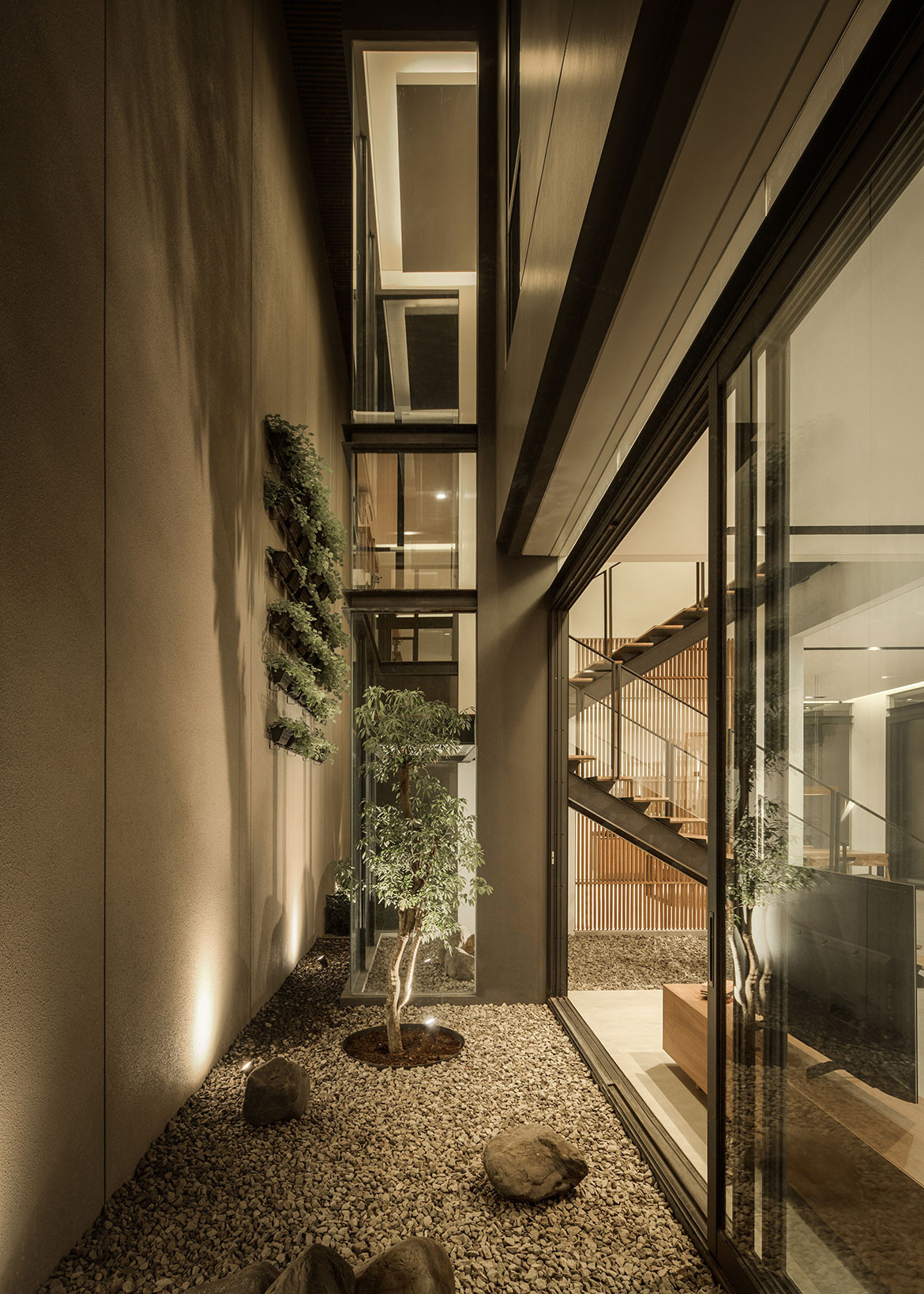 Rakta Studio
Photography by KIE
We think you would also like The Expandable House in Indonesia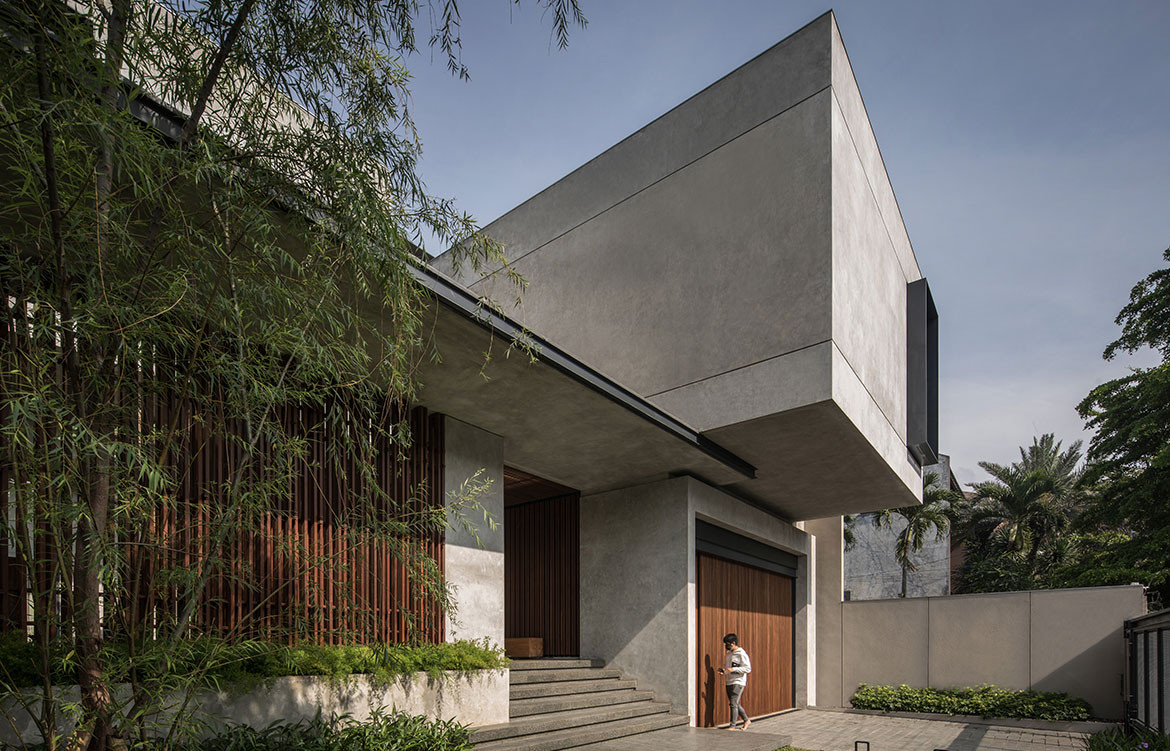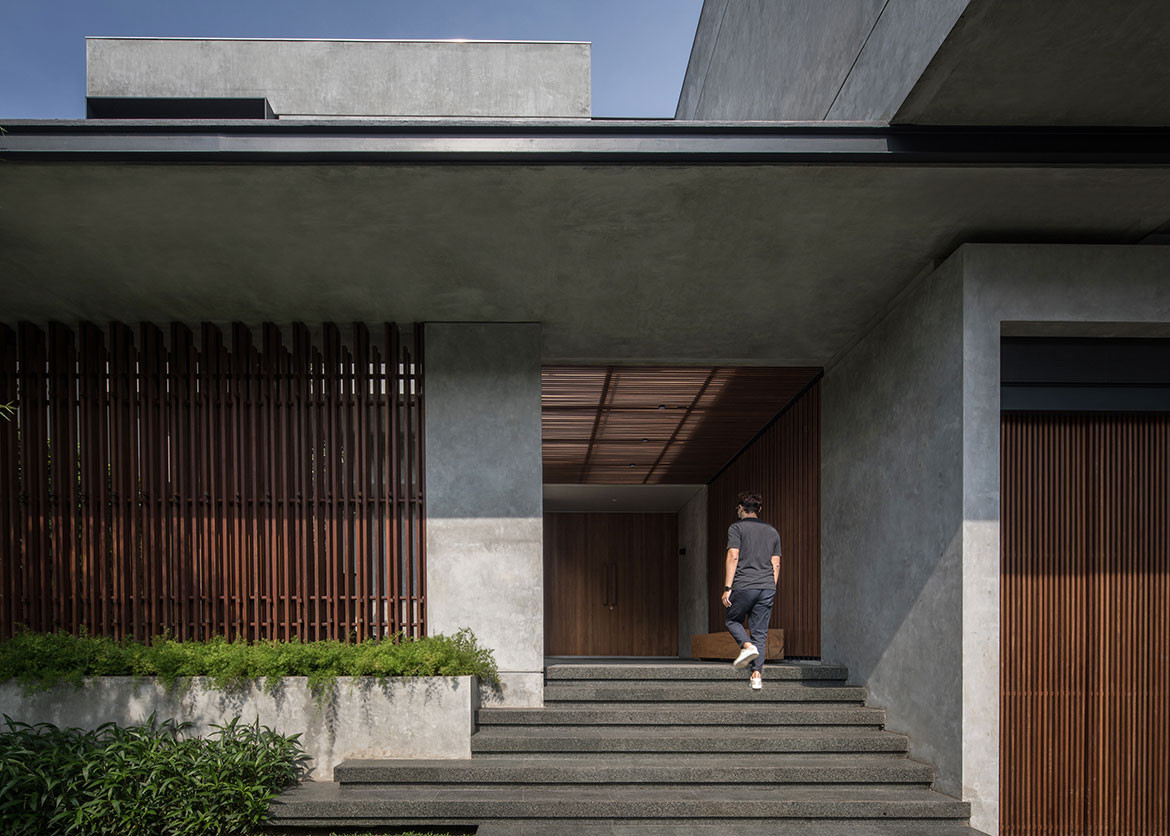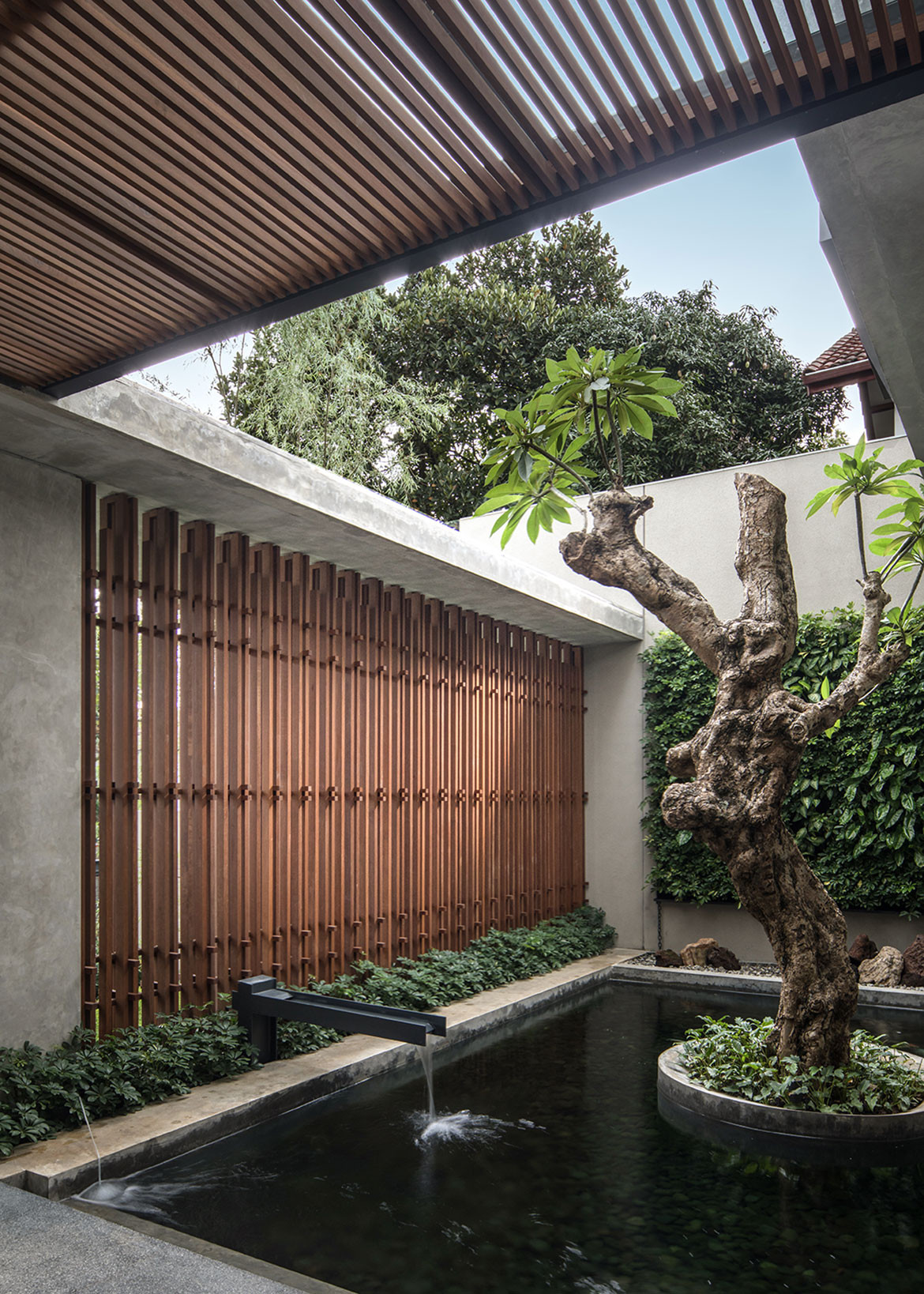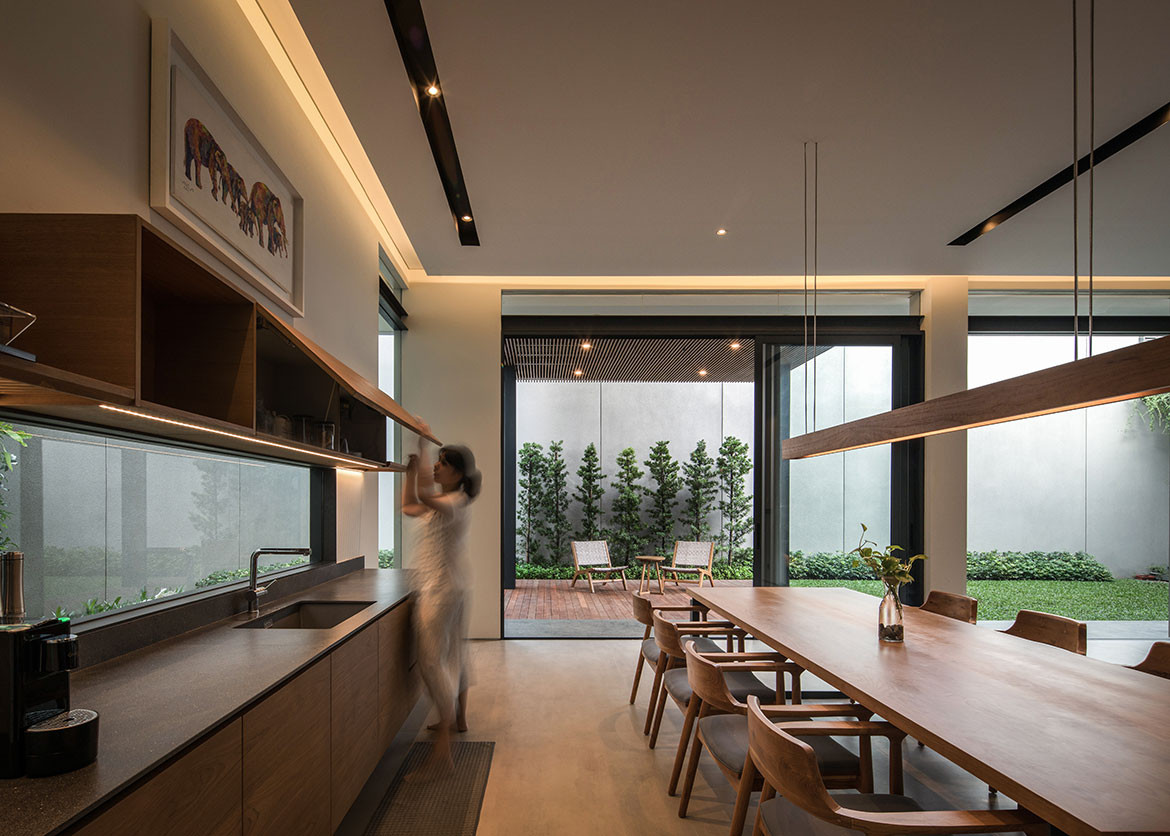 ---