Situated in a strip of parkland that also hosts one of Melbourne's busiest commuter bike pathways, the new St. Ali occupies almost 400 square metres and can seat an impressive 188 people, without counting those lounging on the surrounding grass. The site previously housed a former post office storage building which consisted of an uninspiring concrete shell, and being council land, any new construction was governed by strict guidelines on dimensions and spatial placement.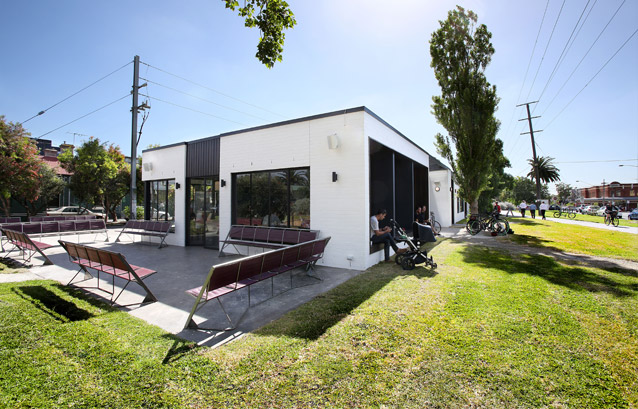 Informed by these restrictions a team consisting of owner Salvatore Malatesta, Jen Lowe, Alisia Harrison, Brooke Thorn and Michael Baker set about conceptualising a brand new build that held continuity with the original structure while updating and amending it for its new purpose.
The result is a bright, contemporary space composed of honest materials including brick, glass, concrete brick and American oak. This focused palette is paired with robust colours and finishes and a variety of pattern designs, lending the space aesthetic dynamism, whilst the pairing of materials to purpose (concrete blocks in preparation area and herringbone timber for dining) speaks to a consideration for functionality. All of which is abundantly illuminated by pendant and spot-lights, full height windows and skylights.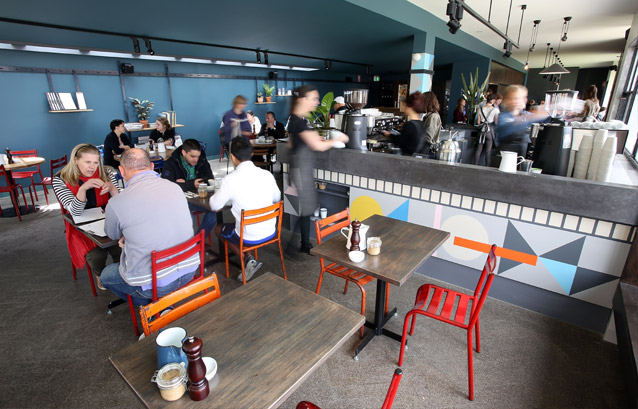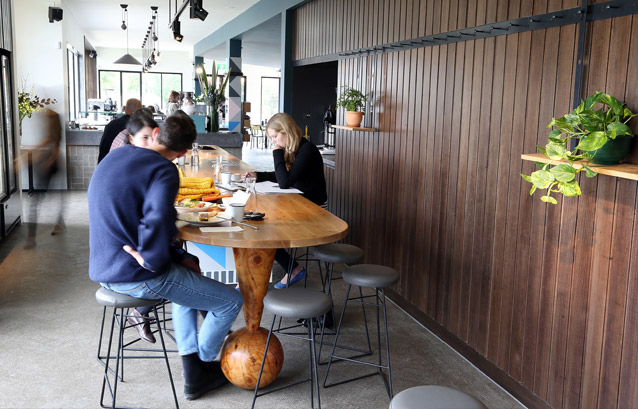 Internally, the six-metre brew bar made from a whole log of Himalayan cedar by Drew Fay (from 'Wharfside Workshops' in Yarraville – a boat builder by trade, Drew made all the tables as well from reclaimed wharf and pier timbers) is a design centrepiece, while externally the 70 original Post Office post boxes allow swift delivery of freshly roasted beans on site every week.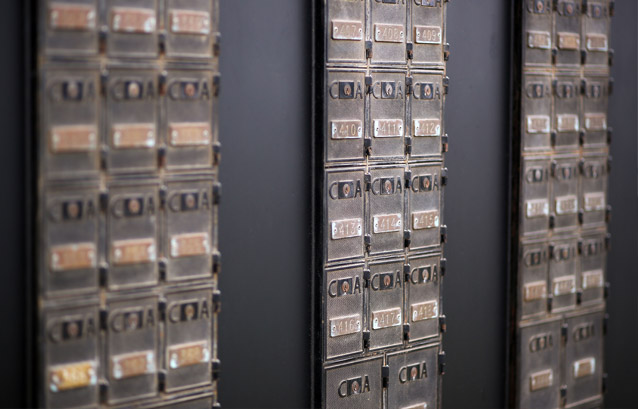 The venue is also heavily geared towards bike-riding clientele; not only does it share the building with bike shop Velo which offers free air for cyclists, it also includes a detour from the main bike track for 'ride-through' coffee.
The gastronomic concept is a collaboration between Jesse Gerner (co-owner and exec chef) Chris Hamburger (head chef) and Matt Perger (coffee director and 2012 World Brewers Cup Champion) and demonstrates a very Melbournian focus on multicultural flavours (read Cardamon milk), in-house production (smoked salmon and bacon) and top-notch coffee, often paired with adventurous technique (for instance Cappuccino al Freddo – double espresso, a teaspoon of sugar, 60ml of full cream milk, blended in a milk bar mixer to create a very finely beaded foam, served in a martini glass with Couverture chocolate shaved on top). A sinful selection of pastries by Shaun Quade rounds out the experience.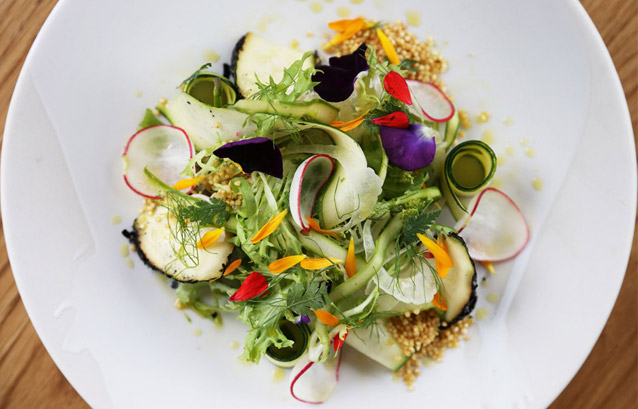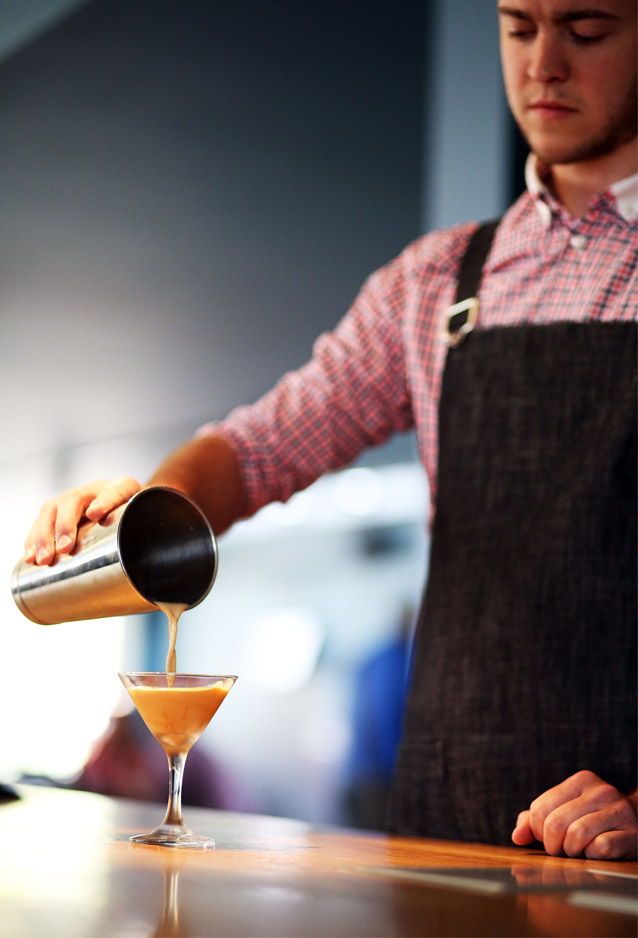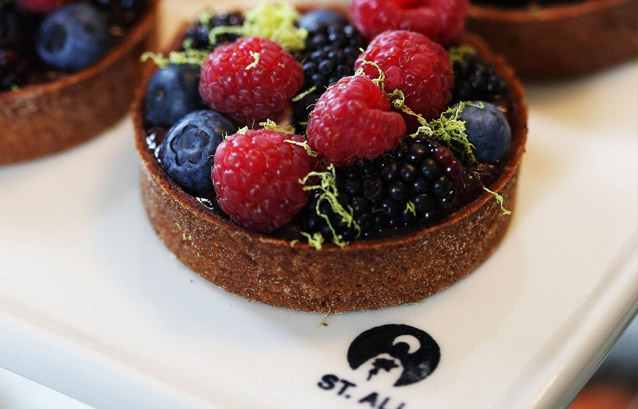 In Malatesta's own words, "This is the dream space for me to launch the one and only second St Ali… I've been waiting for this to happen for such a long time and to have such a cracking group of people working on it with me, well, it couldn't get any better."
Photography: Graham Denholm
Tags: Interior Architecture, Interior Design, St. Ali North
---