At first glance, a house with a roof might not seem like anything notable or outstanding. But visually, The Roof House (designed by Looklen Architects) nestled in a quiet residential neighbourhood in Bangkok, will stop you in your tracks.
Behind a 14-metre rolling fence, extending almost the entire length of the 16-metre-square site, sits a new, entirely separate and entirely self-contained addition to an existing house. Although the owner has lived in the original house for more than 15 years, the new addition was designed to better facilitate communal activities like entertaining friends and extended family, relaxing, playing with the dog, and piano practise.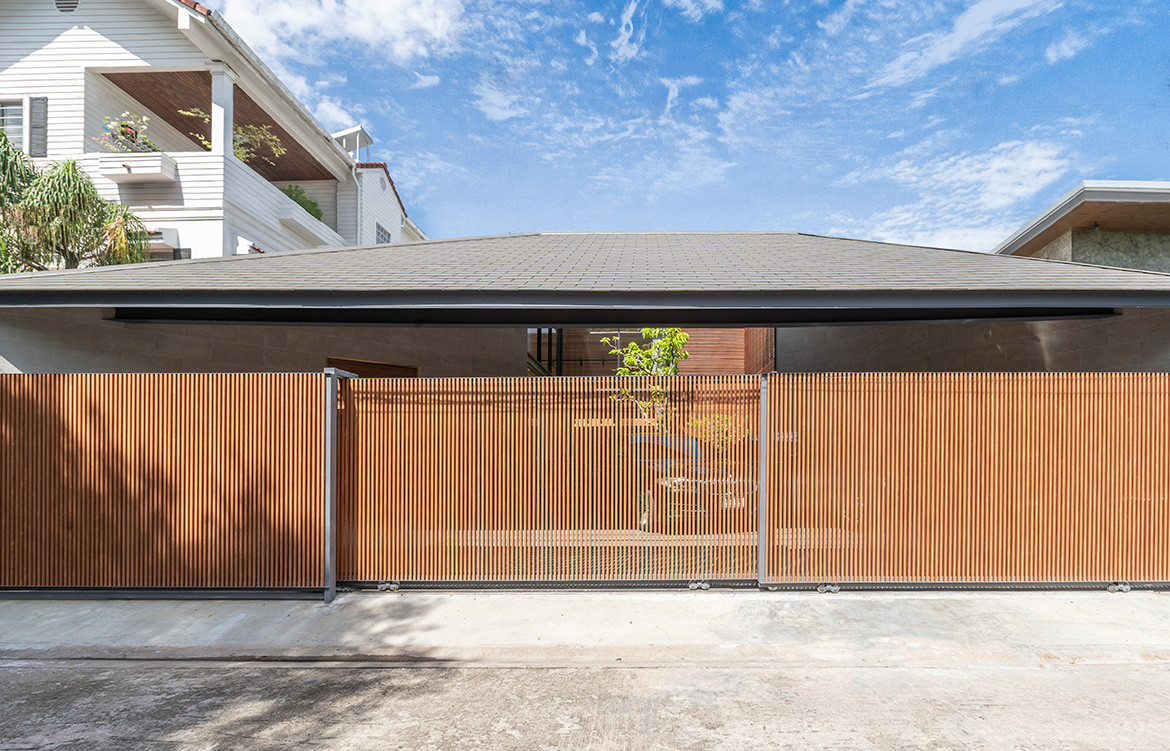 To passers-by, the central courtyard is just visible through the lath timber fence, creating intrigue as to what lies beyond. And yet, with their neighbours' attention focussed on those two elements the residents are able to enjoy their privacy without sacrificing a connection to the outdoors.
Following the principle first do no harm, the central courtyard was designed around an existing tree. This has the benefit of bringing greenery inside the house, connecting diametrically opposed spaces and creating a common central focal point for each area within the new house.
Looklen Architects has designed the house to operate around passive design principles. Accordingly, the north side of the roof has been detached to encourage natural ventilation and sunlight into the interiors. Likewise 5-metre-long windows line the north- and east-facing walls and large eaves offer generous shade in the hotter parts of the day.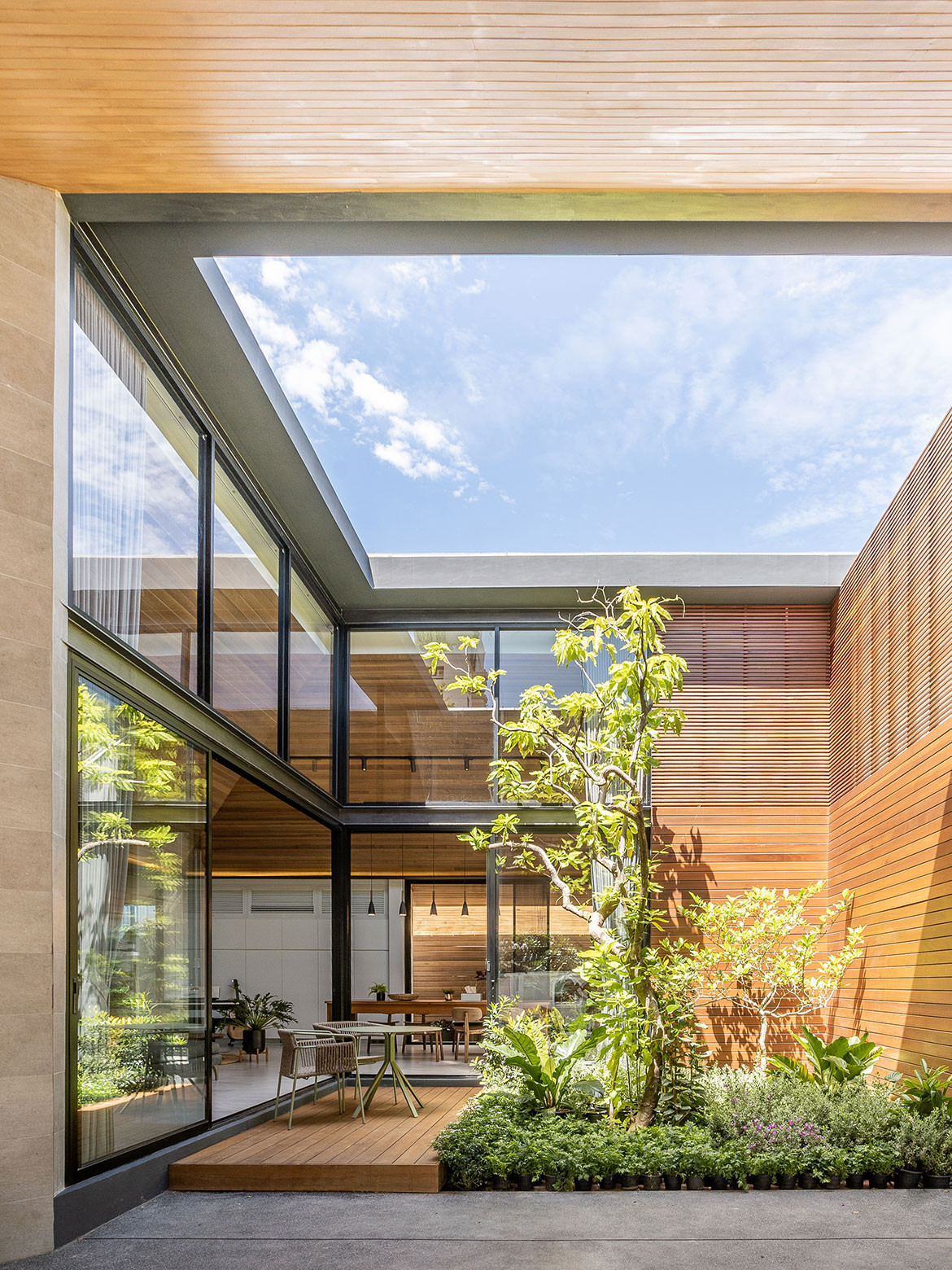 An open-plan configuration was requested by the client to maintain a sense of connection when using different spaces or engaging in different activities, and flexibility to extend zones for large events. The different areas are punctuated by long sliding partitions that can be opened or closed as required to allow a breeze to pass through or conversely to contain certain areas.
The use of timber in the residence connects the built environment with the natural environment. It also adds atmospheric warmth and helps to absorb sound.
With residential neighbours to three sides, and fronting on to a quiet alley, The Roof House offers a considered balance between honouring the existing streetscape, and pushing the boundaries of what is expected, to what is possible.
Looklen Architects
looklen.com
Photography by Varp Studio
We think you might also like House in Ohasu by Arbol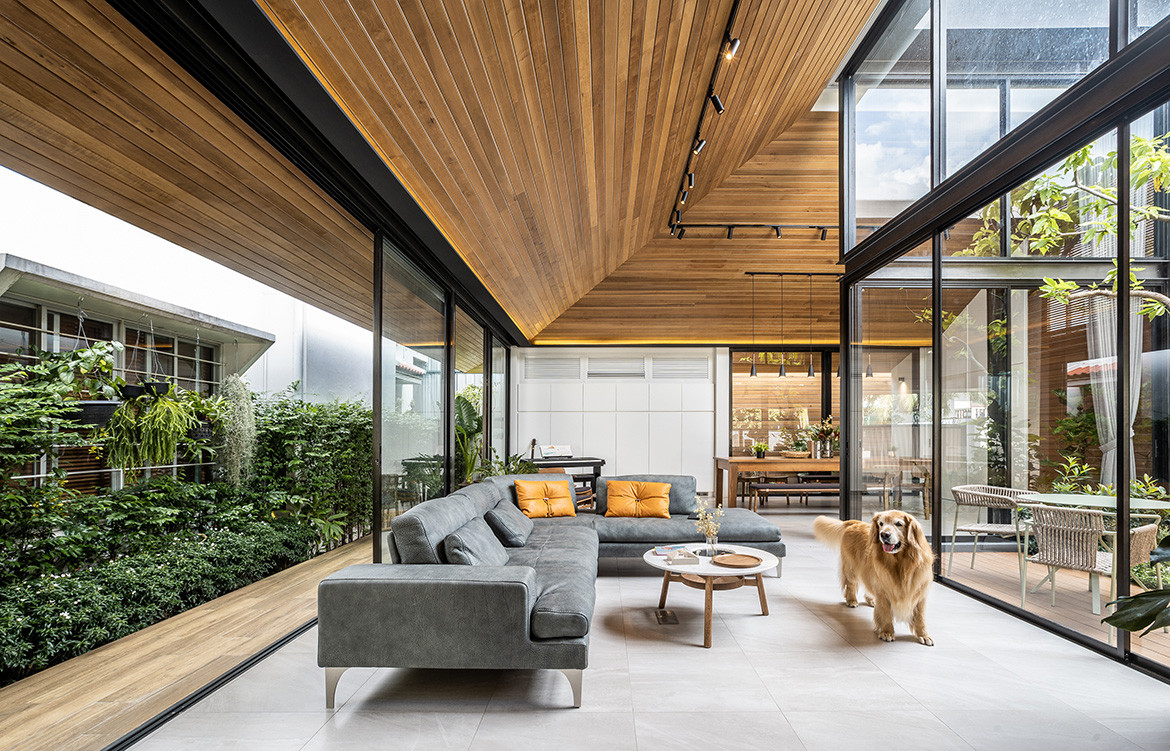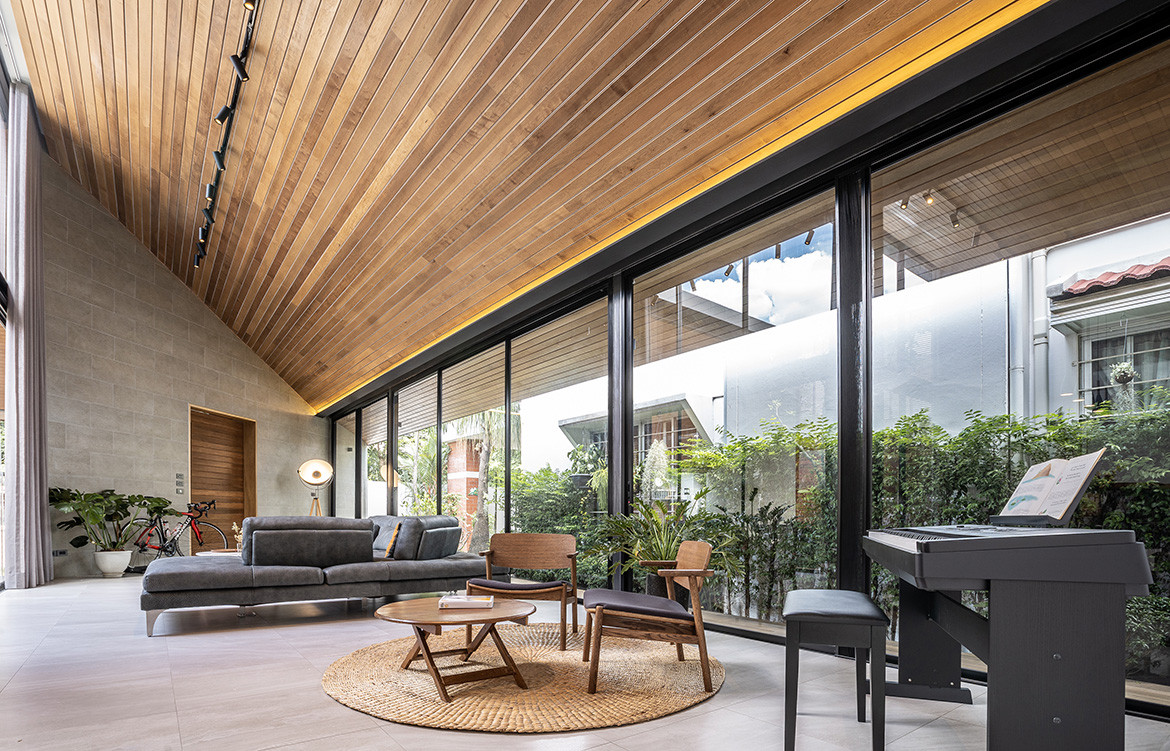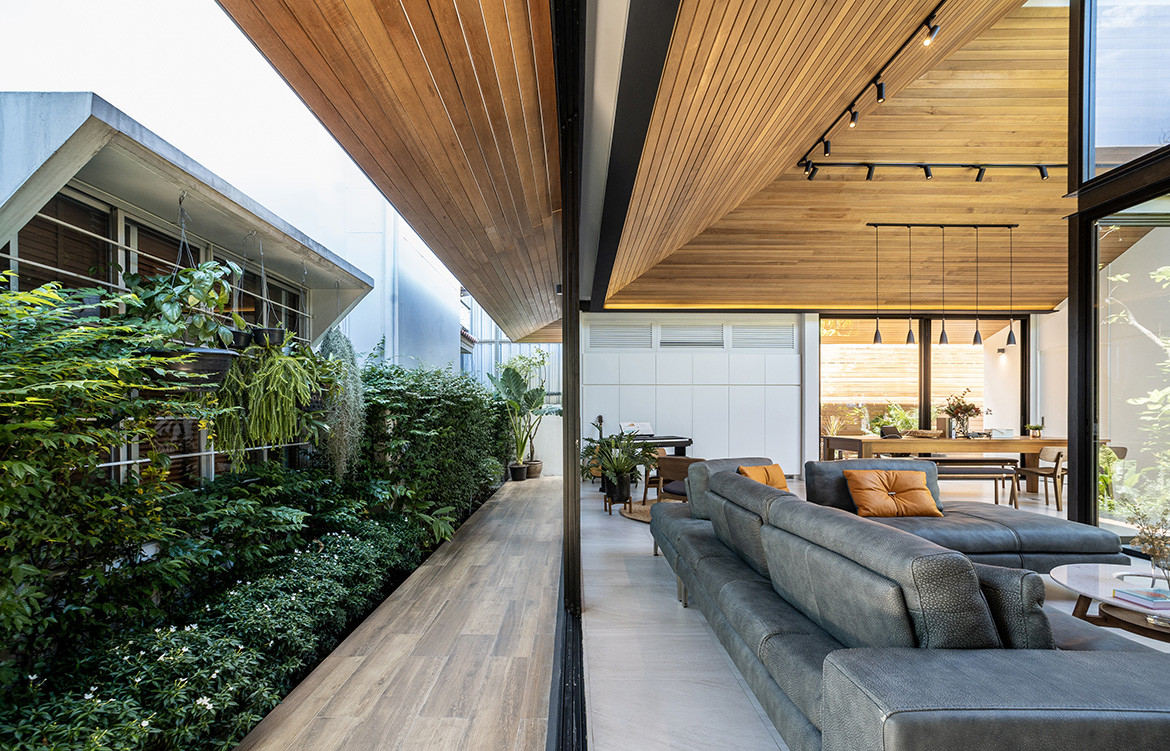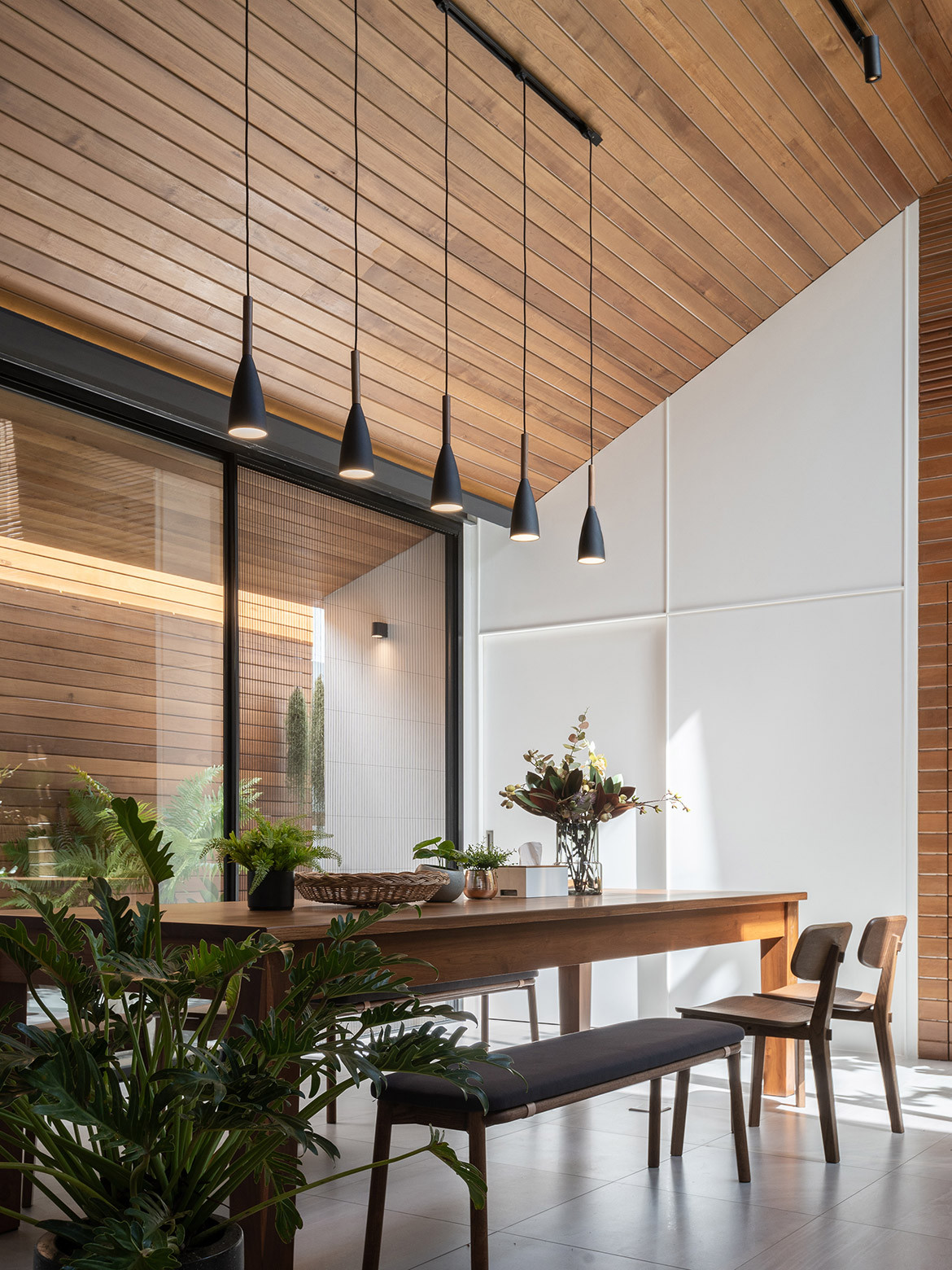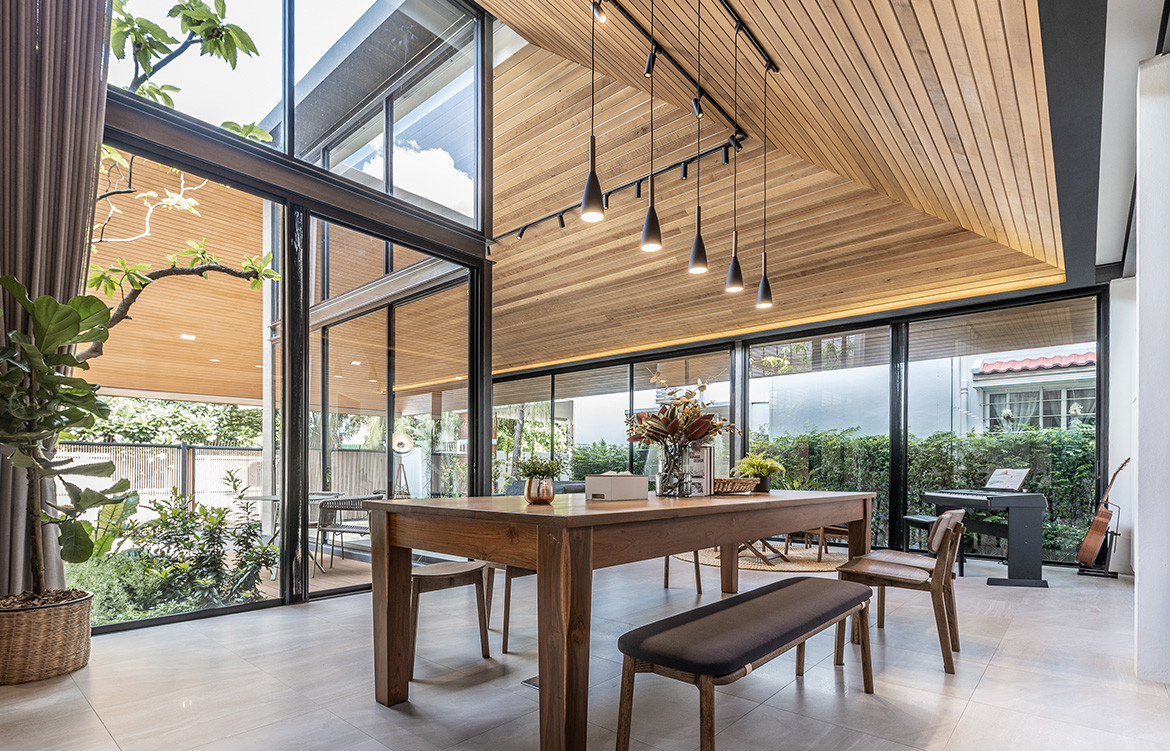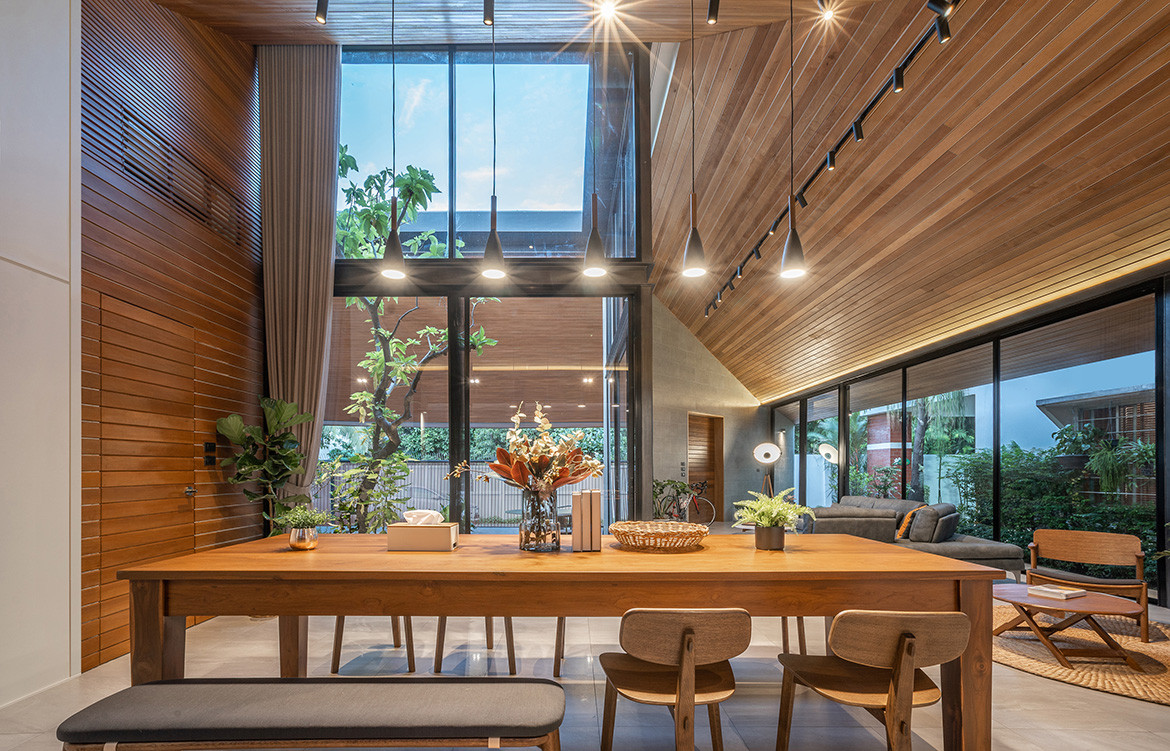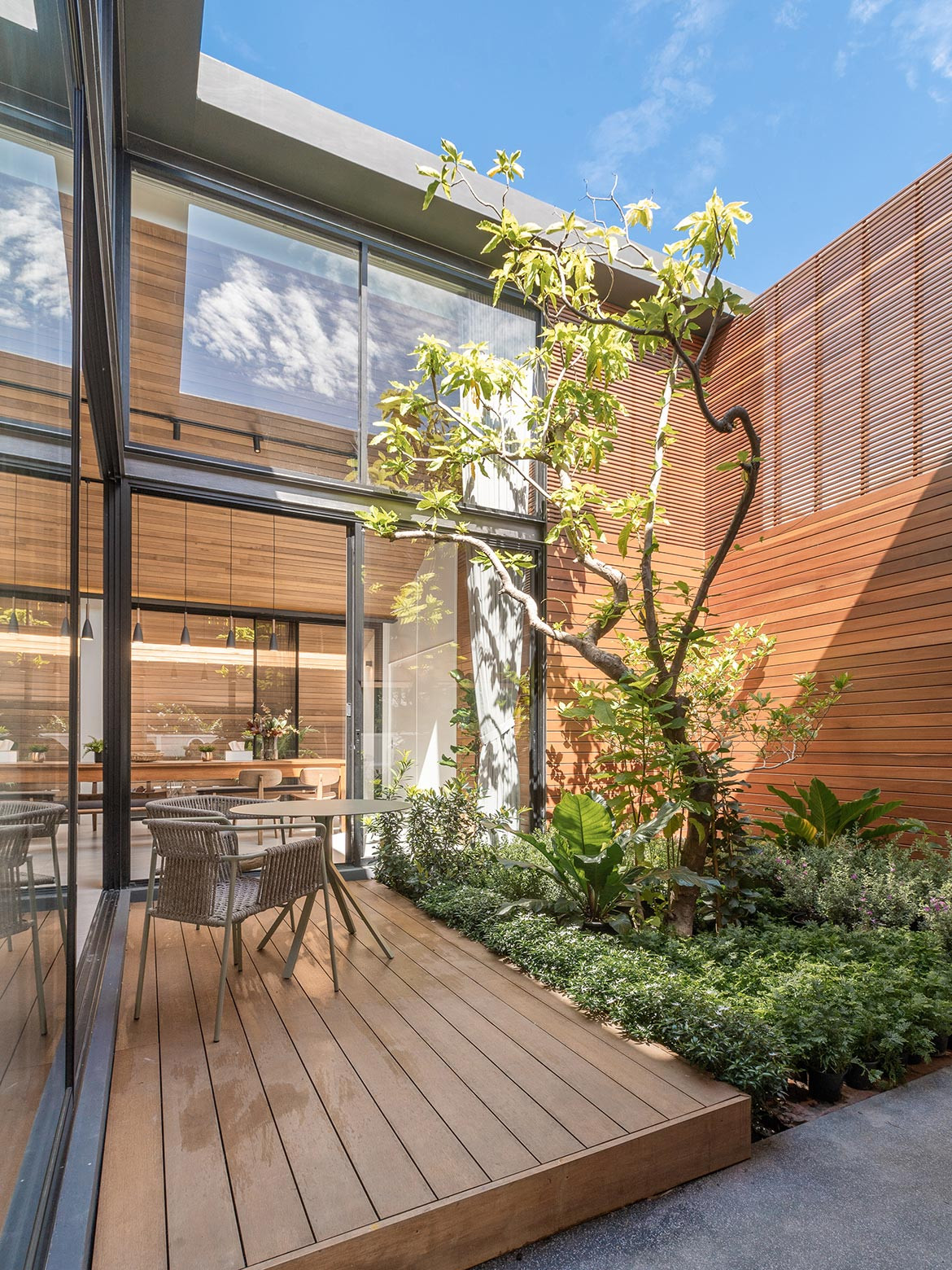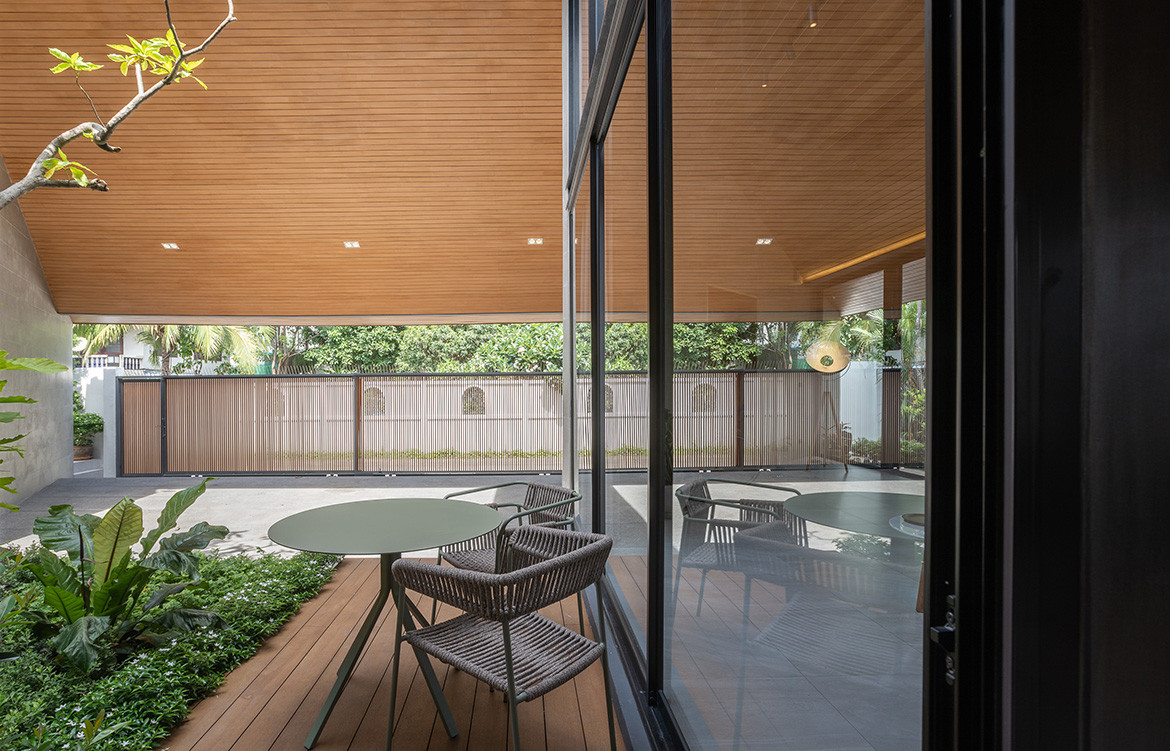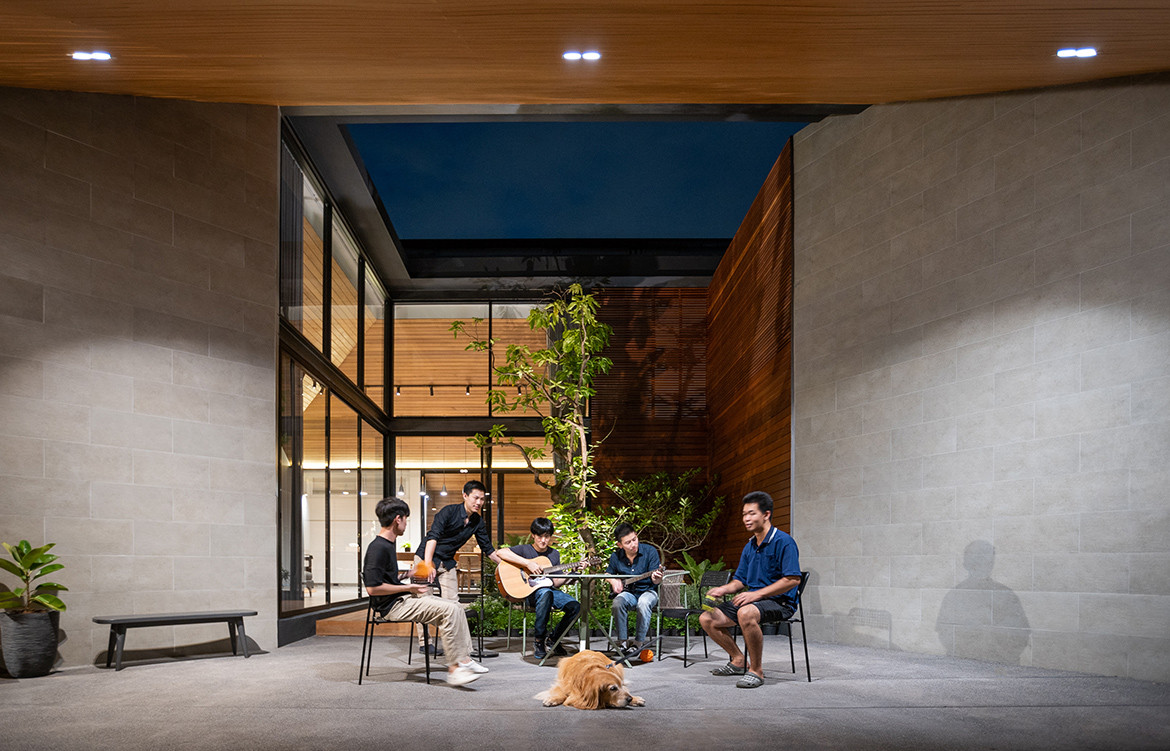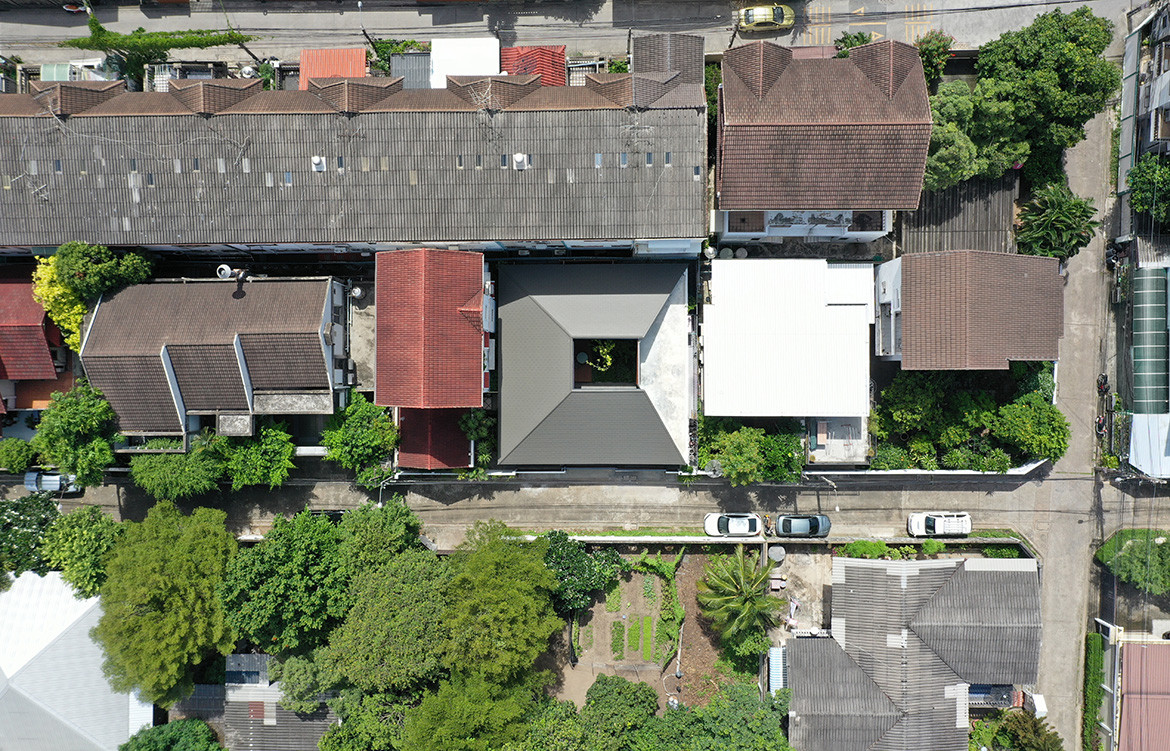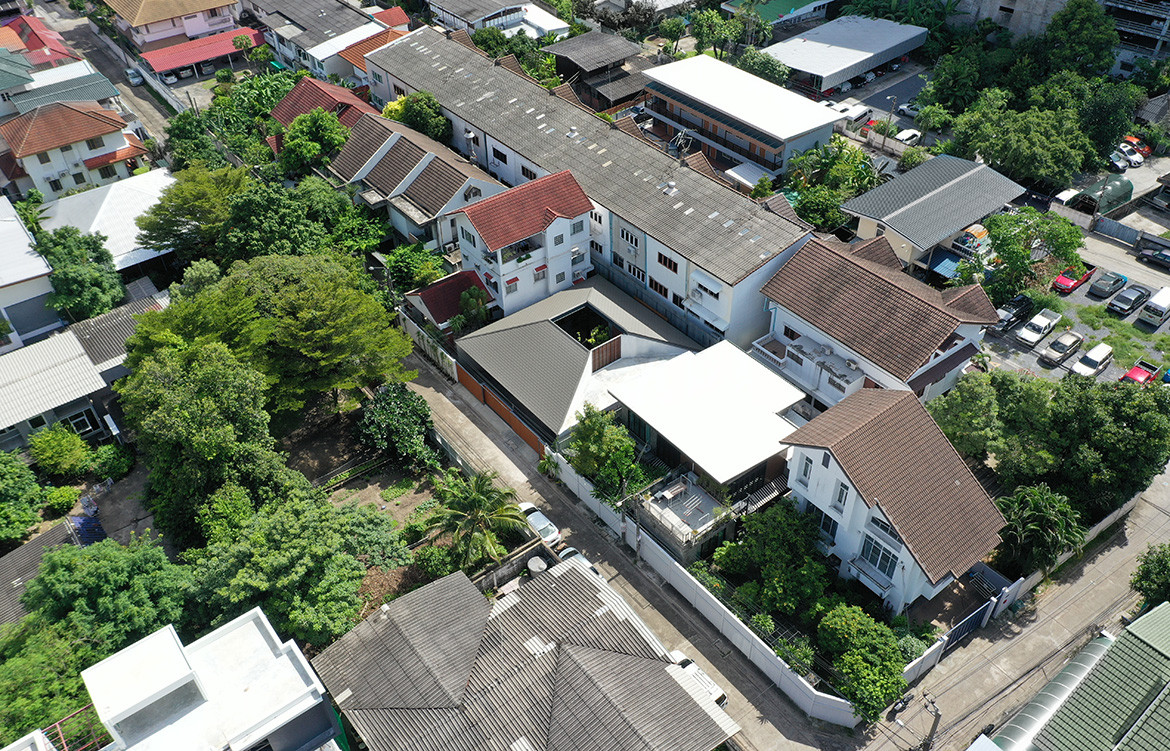 Tags: Looklen Architects, Passive design principles, The Roof House, Varp Studio
---