Set within a lush garden site in Bangkok, Archimontage Design Fields Sophisticated has designed a home for a gardener that maintains a strong connection to the land. The new dwelling takes up just 230-square-metres of the 620-square-metre site, positioned abutted up to the road to make the most of the garden. The back of the house faces a large garden, a green area where the homeowner plants fruits and vegetables.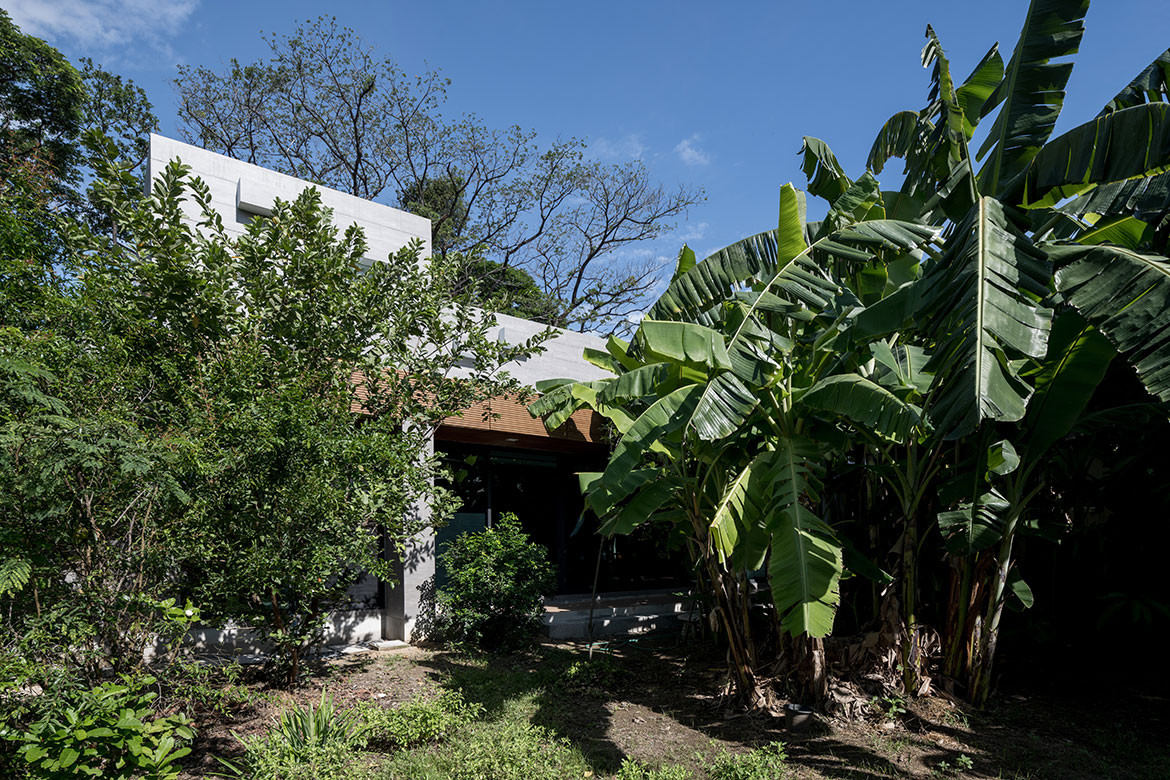 The house itself is discrete, with the boxy one-storey design featuring a distinct flat roof, so it can be utilised as a rooftop garden. The form of the rooftop is an expression of the ceiling heights within the home. The bedroom spaces have 3-metre floor-to-ceiling heights, jutting up to 3.5-metres in the living and dining spaces, while the prayer room allows even more height – a jump that carries up to the flat roofline.
The different levels evoke their own sense of landscape, while reflecting the sequence of interior spaces beneath. Access to the rooftop garden is via a stair on the side of the home.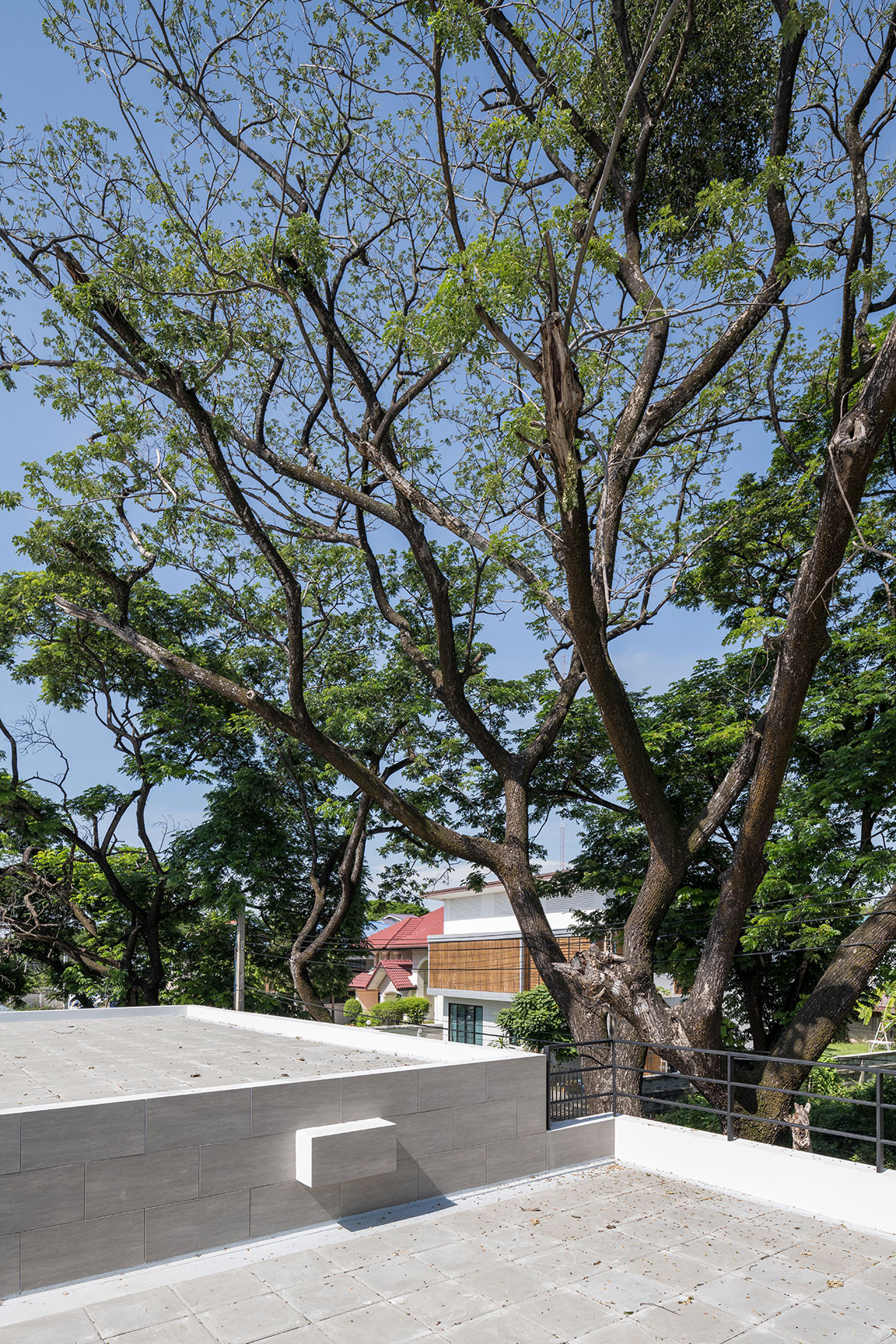 Hanging over the home is a large tree, which provides ample shade and further promotes the connection between the greenery and the dwelling. It creates an open dialogue with the branches delicately touching the rooftop garden – from one plane to another.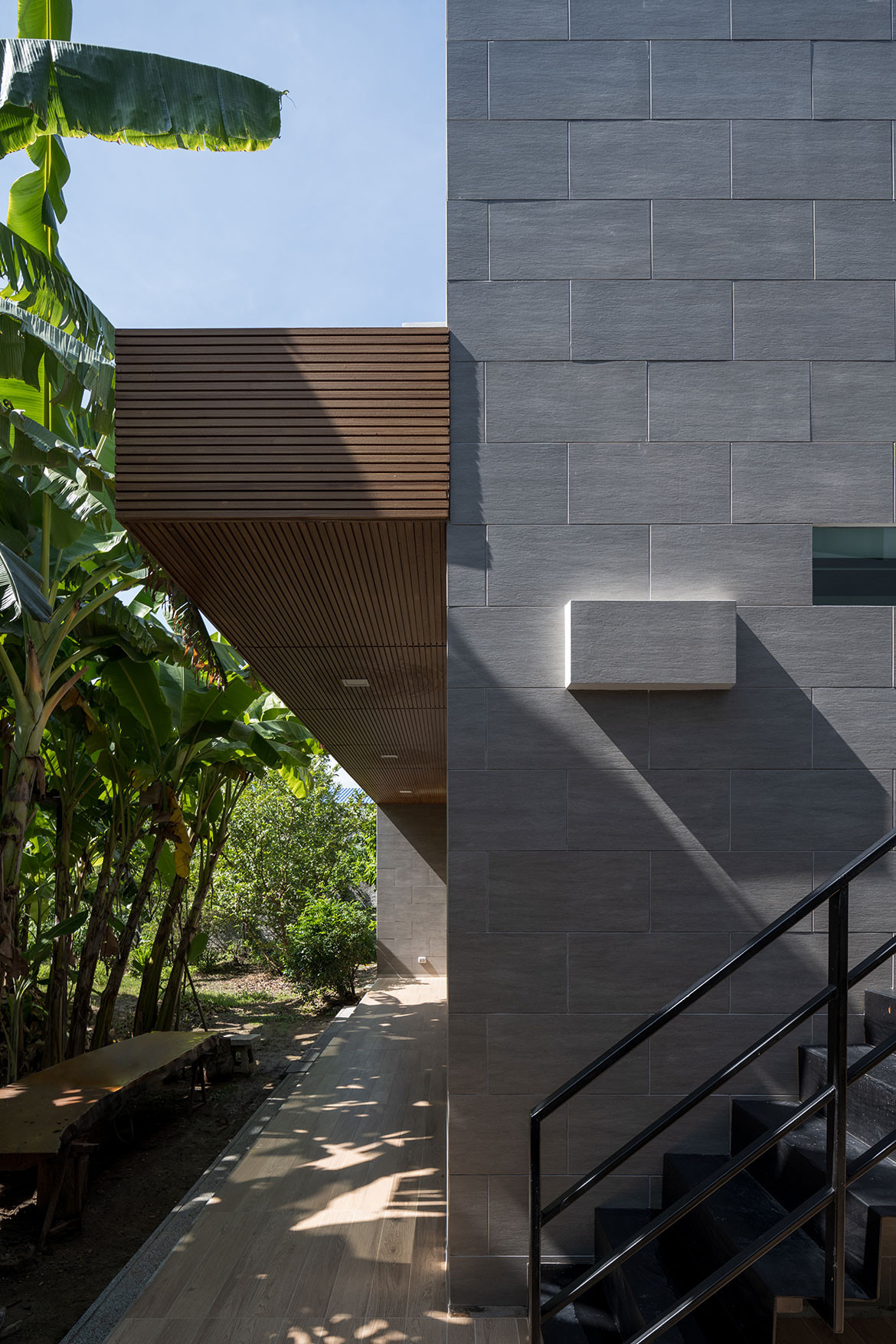 The exterior of the building has been clad in grey granite-patterned porcelain tiles, with a few randomised blocks popping out to form small voids, allowing light to shine into the home.
A timber-battened awning wraps the home, further encouraging the connection to the garden and its relationship to nature. Despite the angular forms, the orientation and materiality have been carefully chosen as part of the brief to connect the owner with their passion for gardening.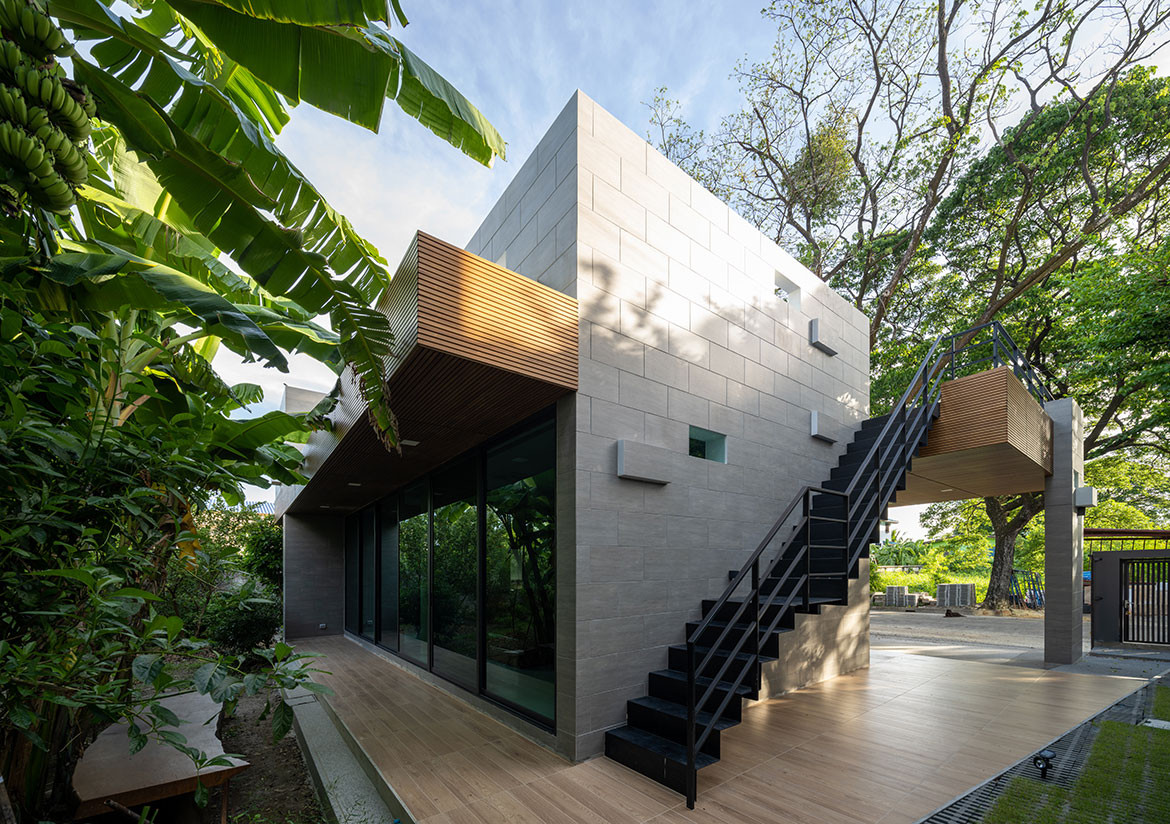 Photography by Beer Singnoi
We think you might also like Screen House by Archimontage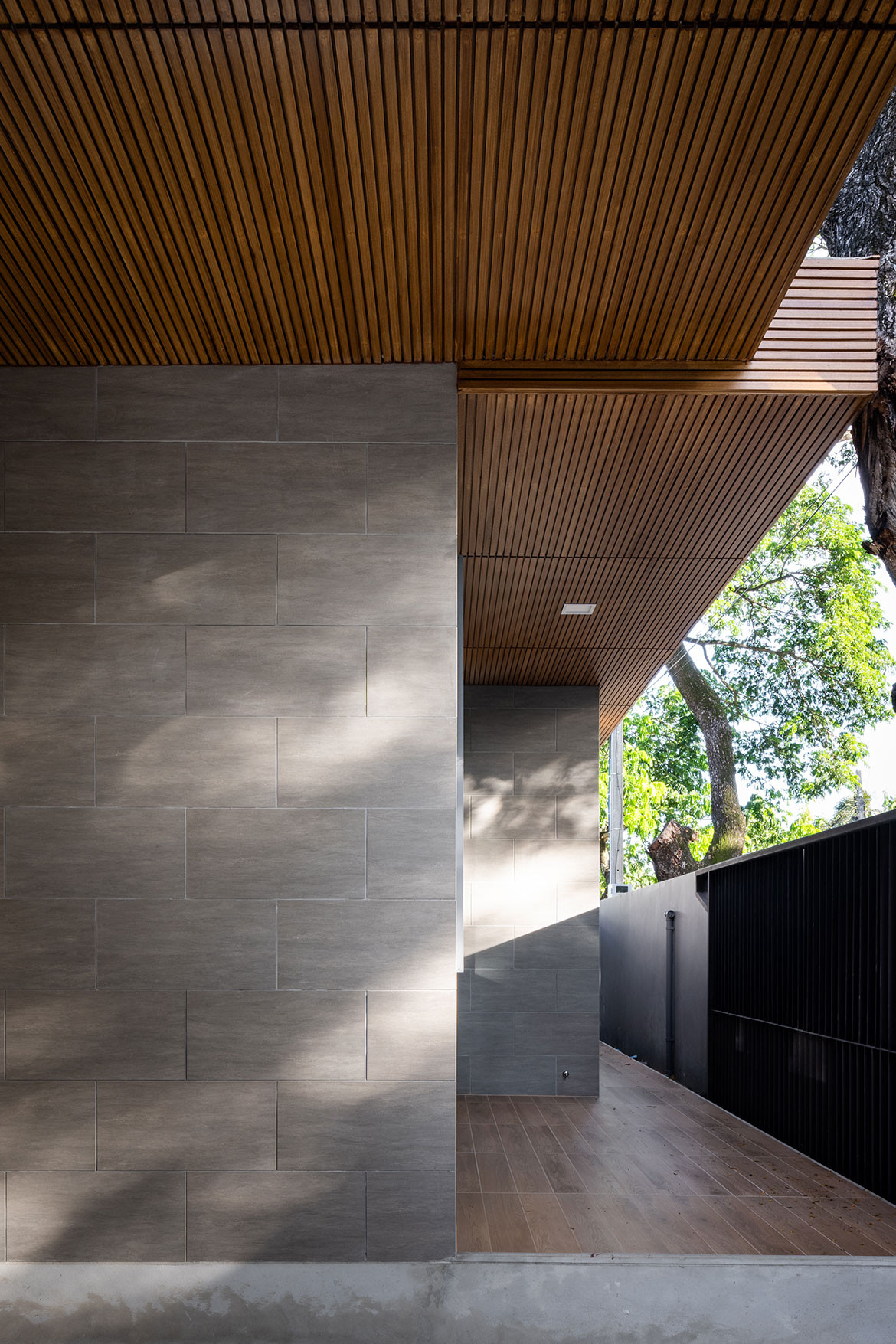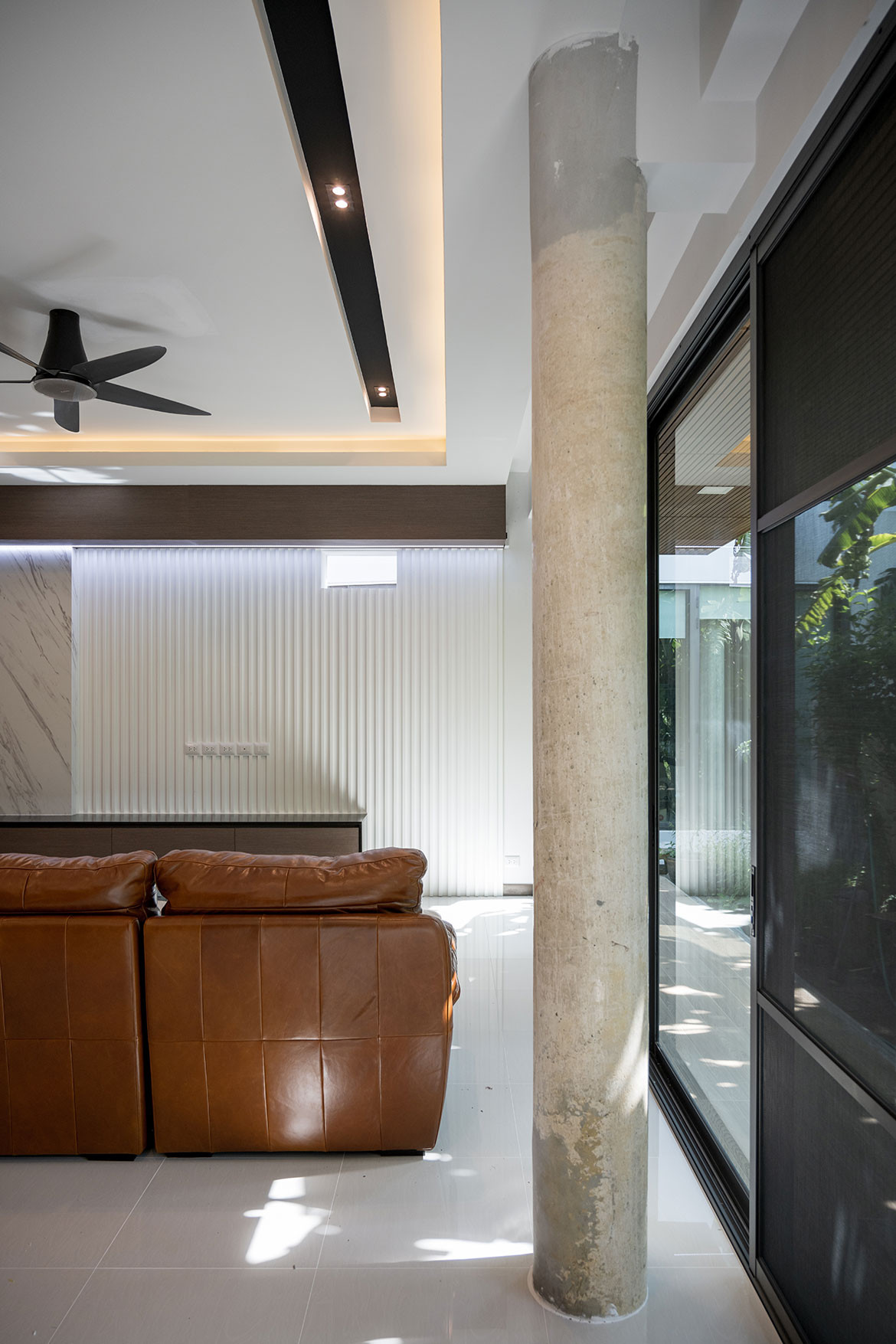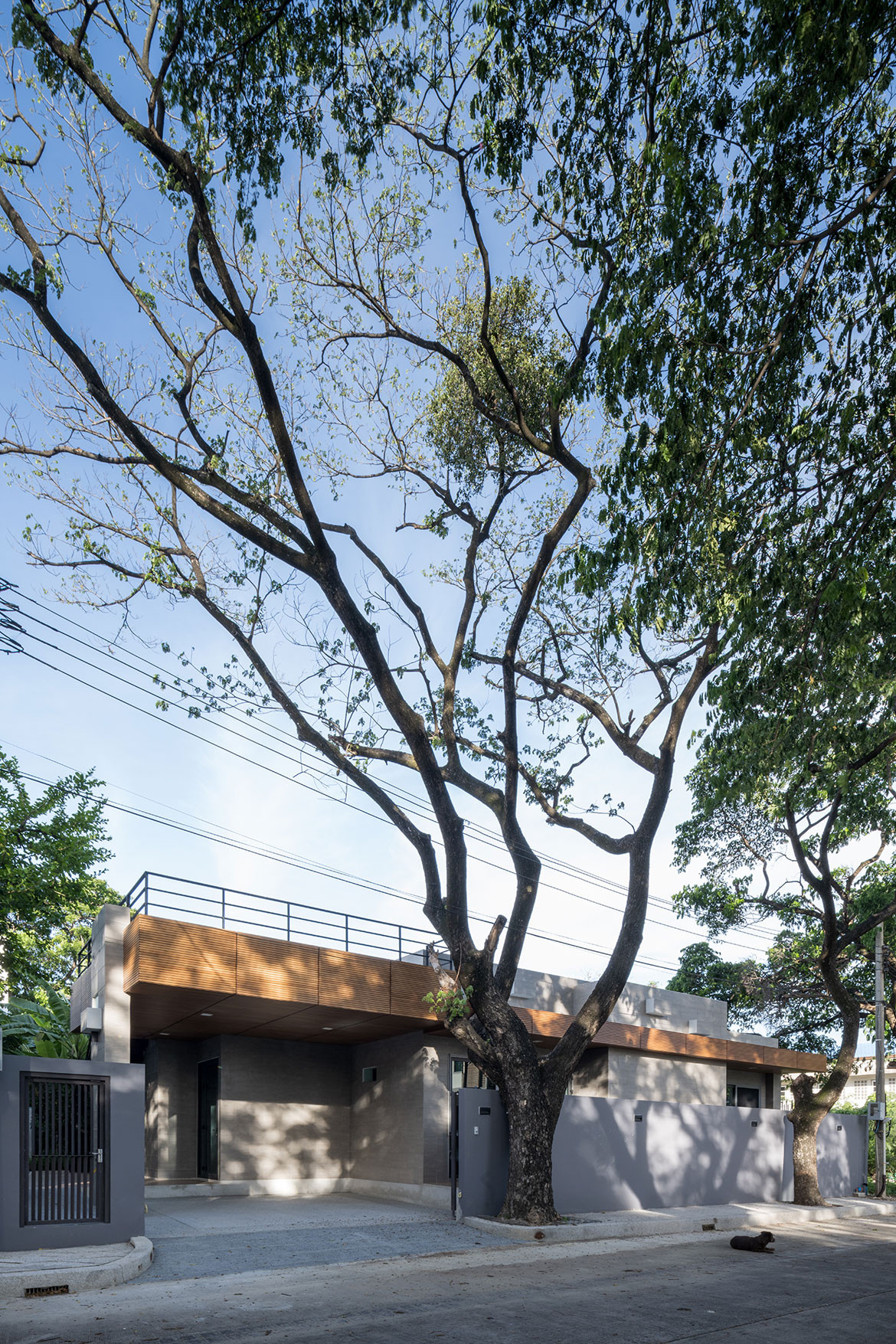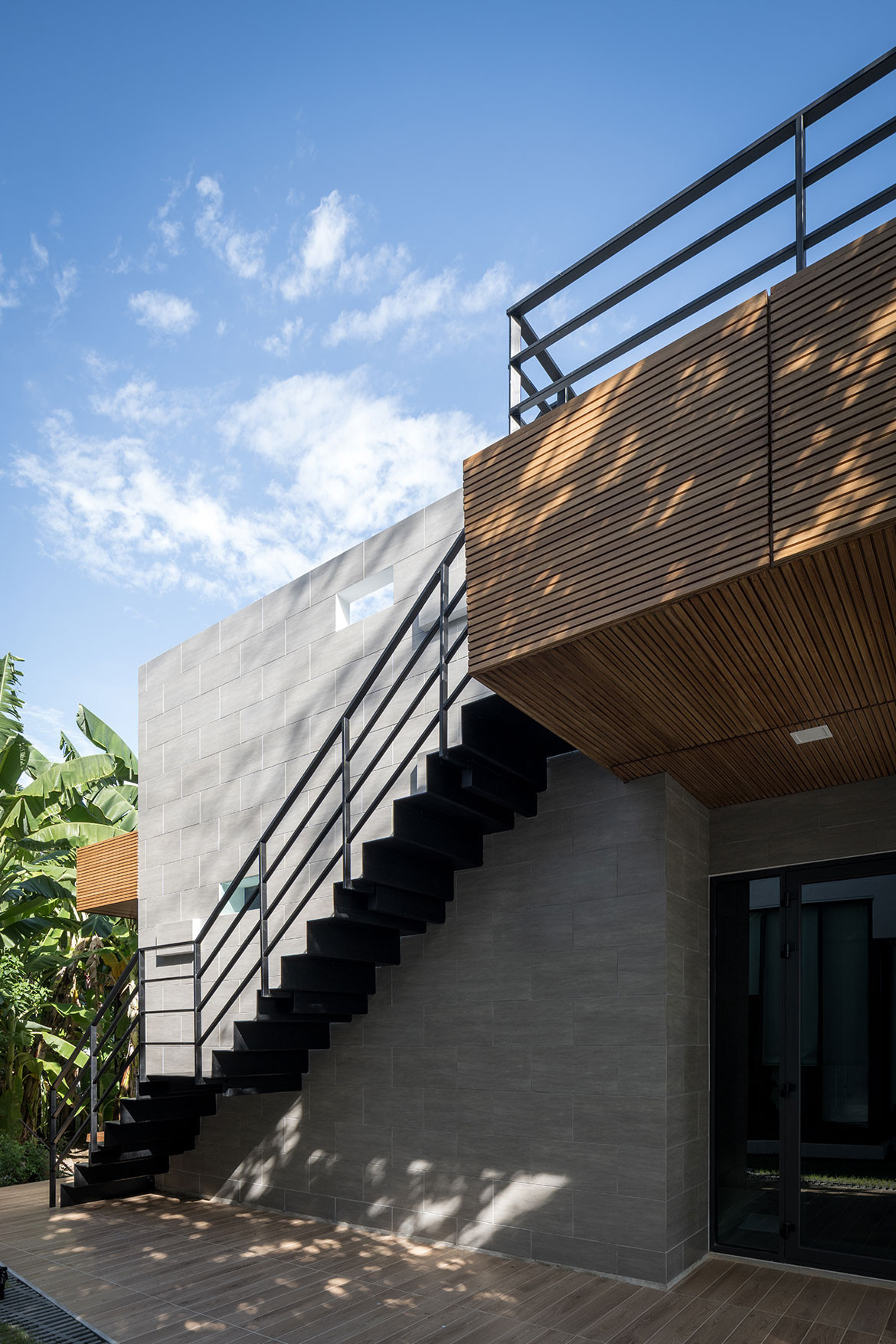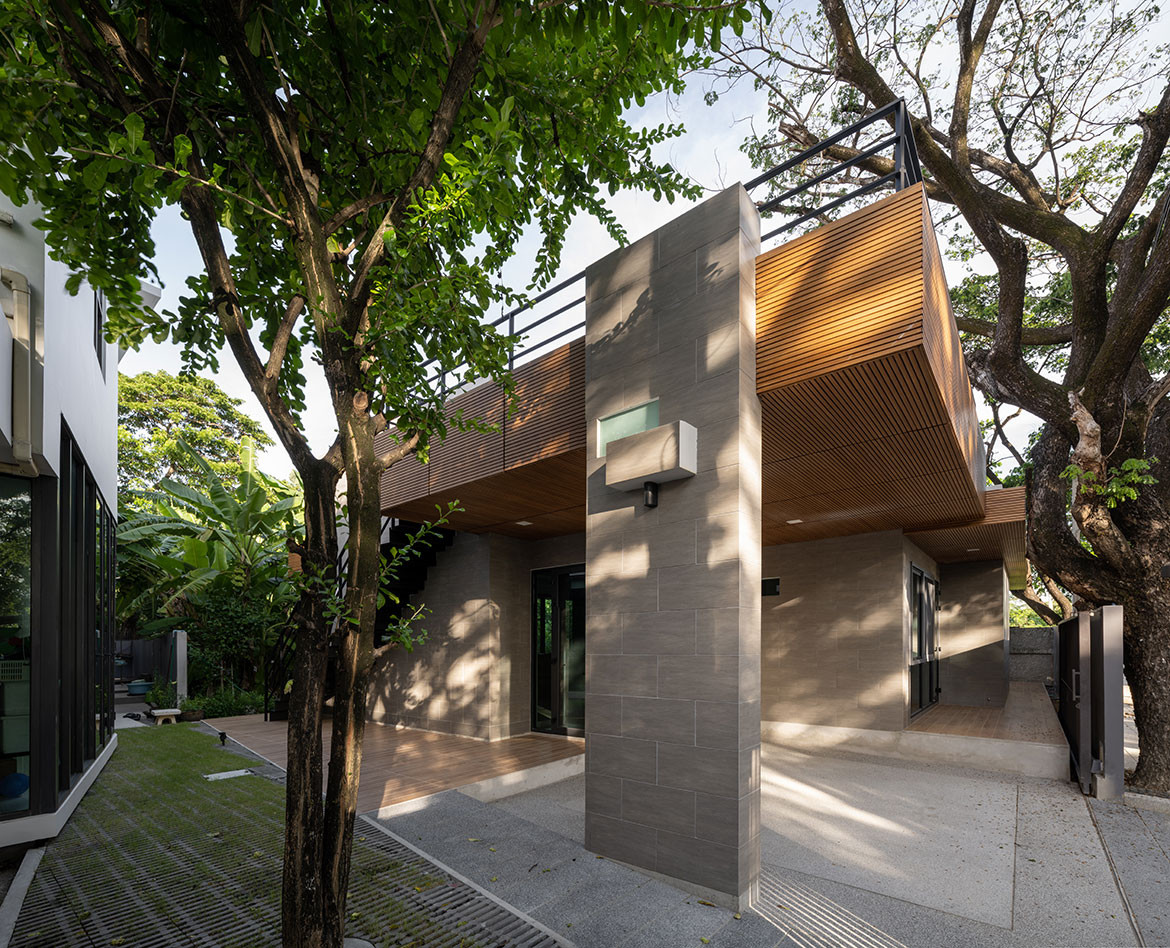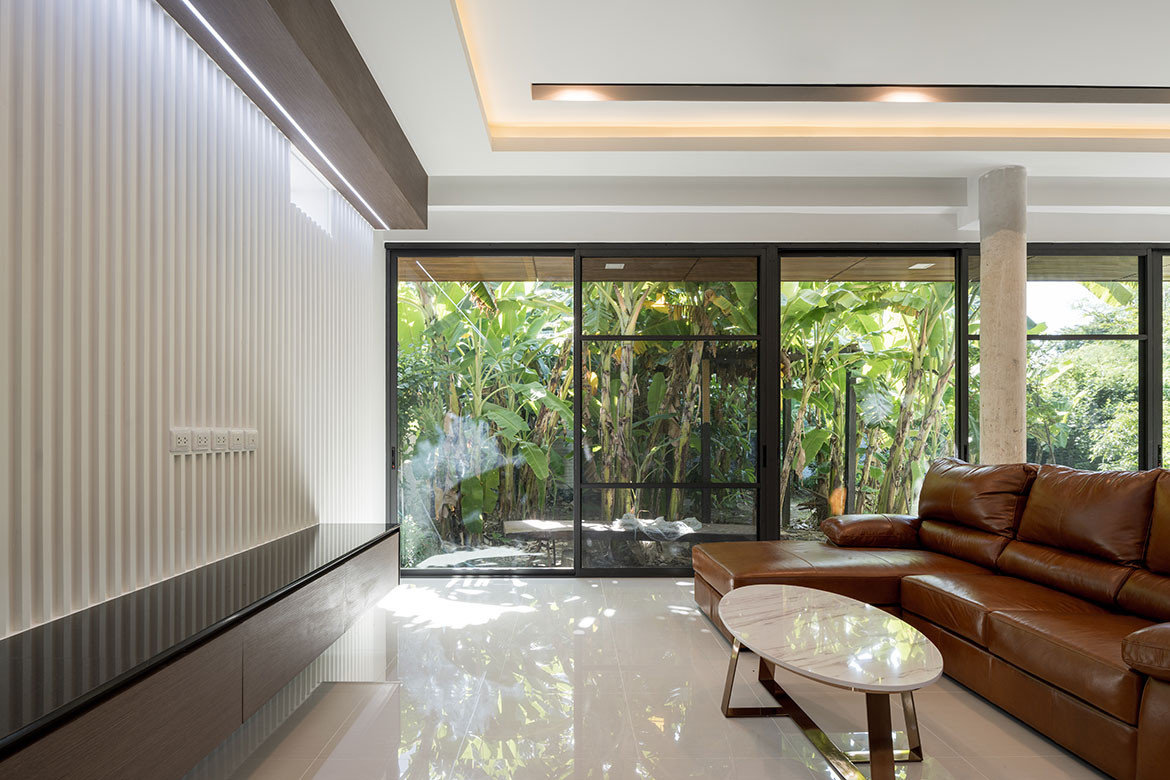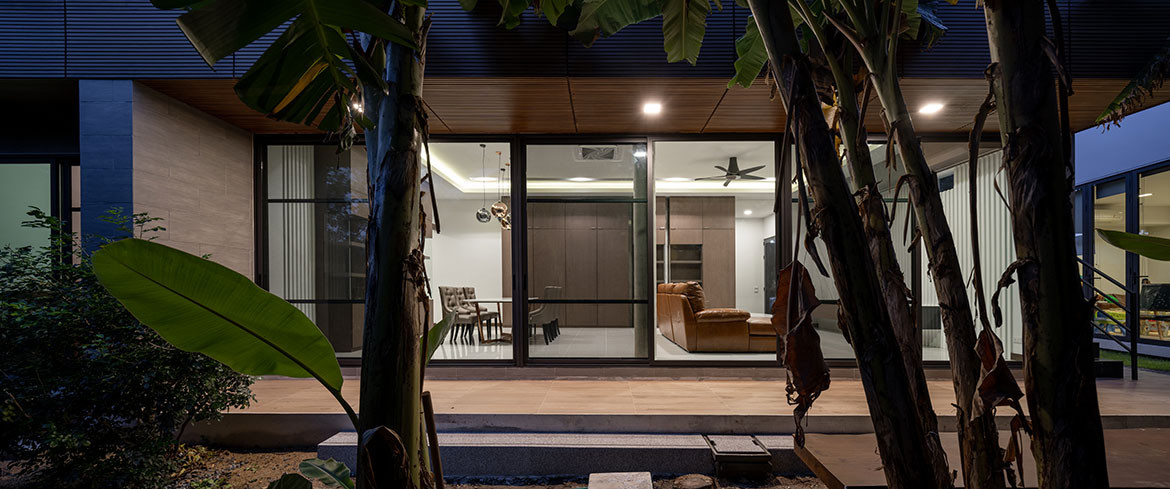 ---