While generally we travel to a new city to soak up its foreign landscape and edible intrigues, the place where we store our luggage and briefly rest our heads is increasingly becoming a destination in its own right.
The rise of design-driven hotels and Airbnb stays has not only evoked a desire in travellers to seek out unique accommodation experiences, but also encouraged locals to play tourist in their own city. Melbourne-based entrepreneur Jerome Borazio is adding to this changing landscape of boutique accommodation by resituating the humble camping trip within the urban jungle.
A luxury camping experience, St Jerome's – The Hotel pairs the thoughtfully constructed comforts of a boutique hotel – in-room tablets, local toiletry brands, socially minded bicycles for hire – with the experience of sleeping on a rooftop in the middle of the city. "It's all about getting people to explore Melbourne in a non-traditional way," Borazio says.
Three storeys high, the rarely accessed rooftop of Melbourne Central has sat mostly dormant for 19 years. Semi-protected from noise and wind, the site has become an elevated oasis of astroturf and potted gardens alongside the historic Coop's Shot Tower and its conical glass casing. "I think people are excited to see Melbourne from a different perspective – the views, the sounds, even the thickness of air is different," Borazio says.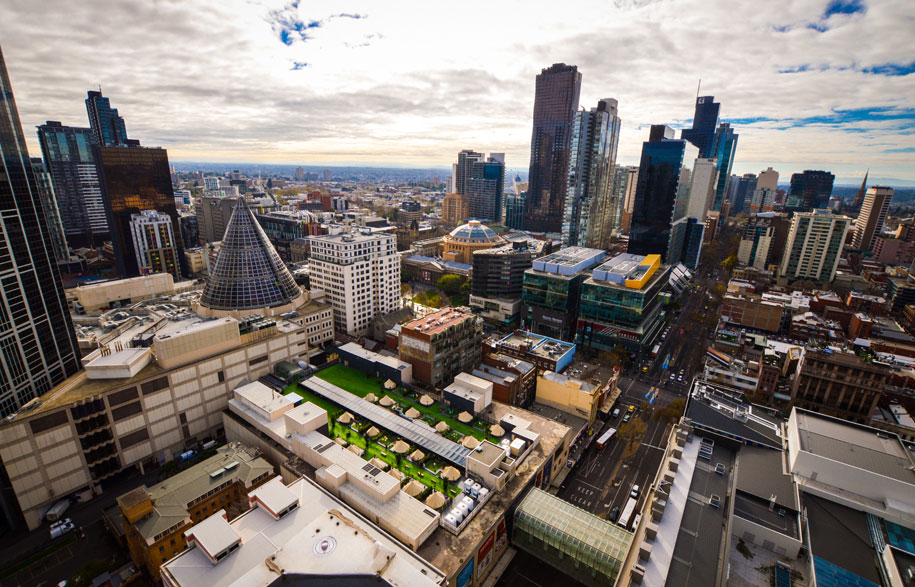 The hotel is a collaboration between Jerome's parent company Get Notorious and Melbourne Central shopping mall. The project has engaged local brands to shape the glamping experience, with spacious bell tents sourced from Homecamp and plush bathrobes, towels and bedlinen from Linen House. A late-night gelato delivery comes courtesy of the dairy wizards at Messina (a chocolate take on tinned spaghetti, nonetheless) and the on-site bar is stocked with beer from Brunswick's Temple Brewing Company and Victorian wines.
Guests are delivered breakfast hampers and coffee of a morning, tea and cupcakes in the afternoon, followed by freshly shaken cocktails and Grill'd sliders of an evening. And while the space has been designed for lounging in your 'room' or the communal spaces, there is also the acknowledgement that you are staying in the heart of a gastronomically and culturally lush city, and experiences outside of the rooftop should also be hunted down and enjoyed.
While the hotel was originally designed as a pop up, the contract for the Melbourne Central site has now been extended until (at least) the end of summer. The popularity of the concept has also triggered opportunities to replicate the luxury camping experience in other cities, with sites in Hobart and Auckland currently being discussed. "We're really excited about the potential prospect of being able to activate this internationally and locally," Borazio says.
St Jerome's – The Hotel
stjeromesthehotel.com.au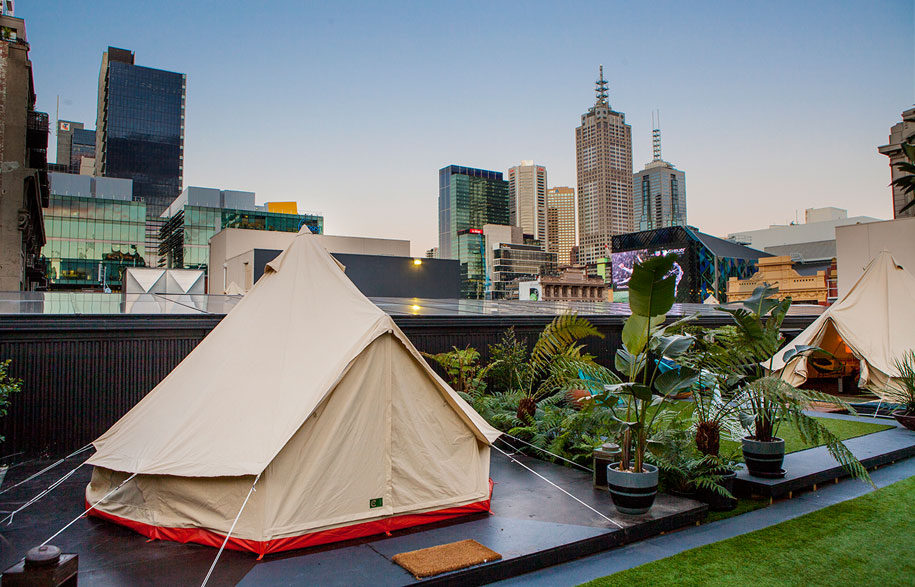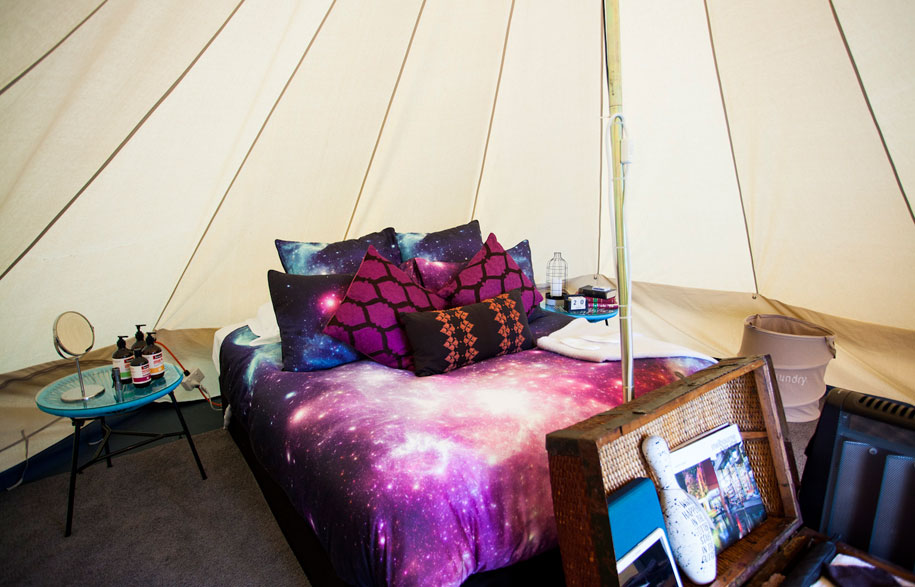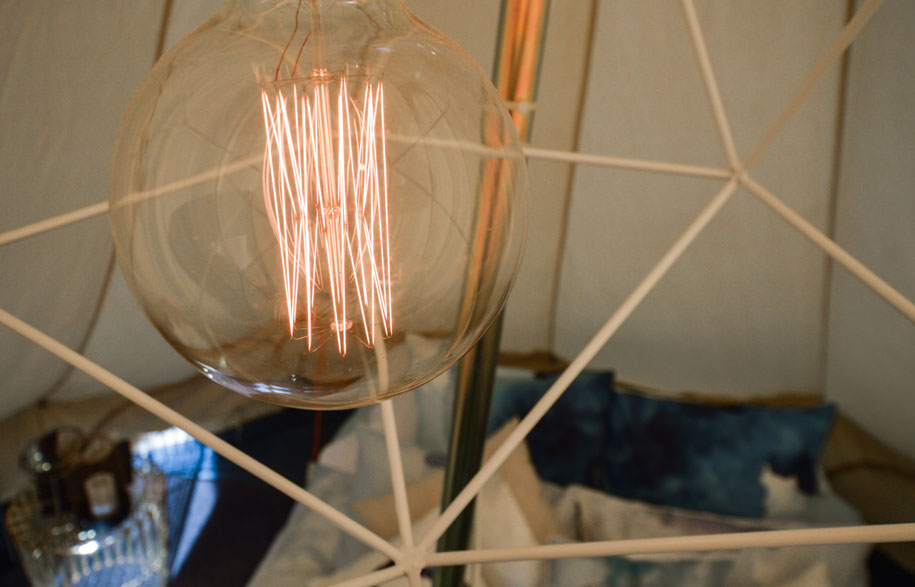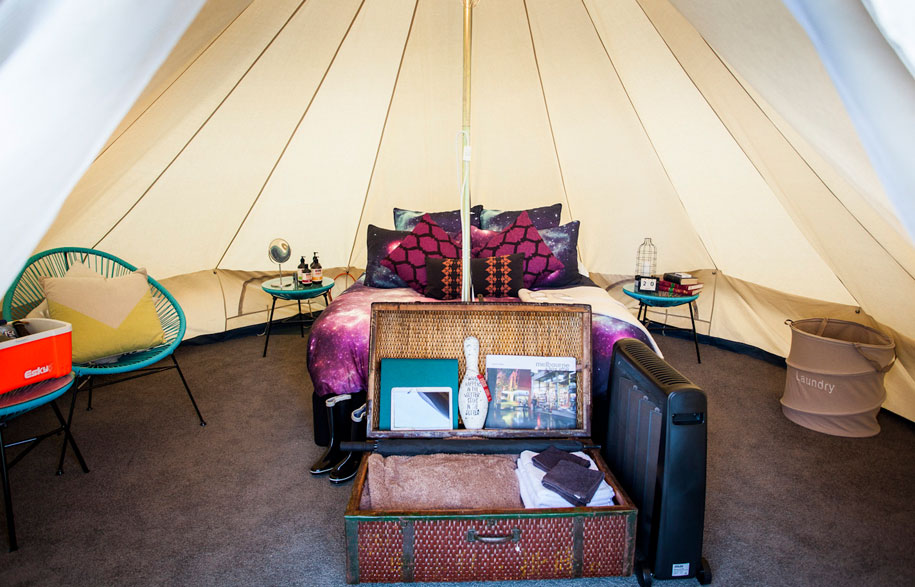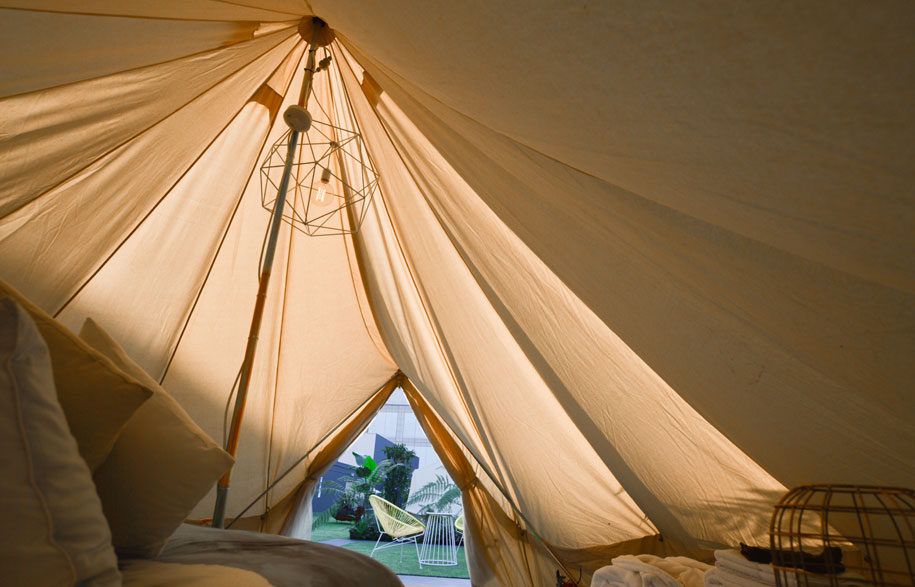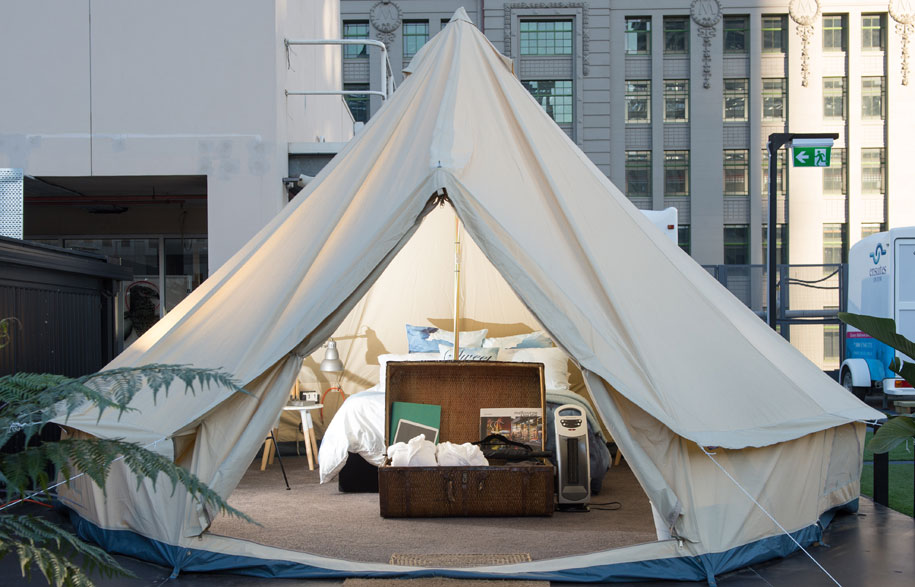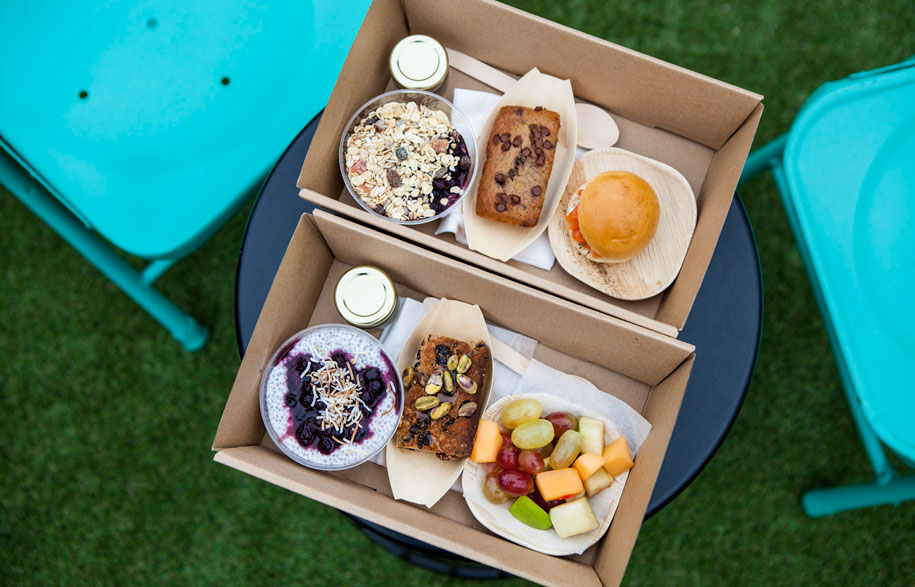 ---