The client, an early retiree in her forties, approached Architect Narong Othavorn (of Situation based Office) desiring, as he says, "a house with a gallery-like living space and a small empty bedroom, which should be isolated from the rest of the recreational space". The resulting structure would occupy a corner of a 600 square metre plot of sloping land with abundant vegetation, with another six small dwellings arranged throughout the rest of the area.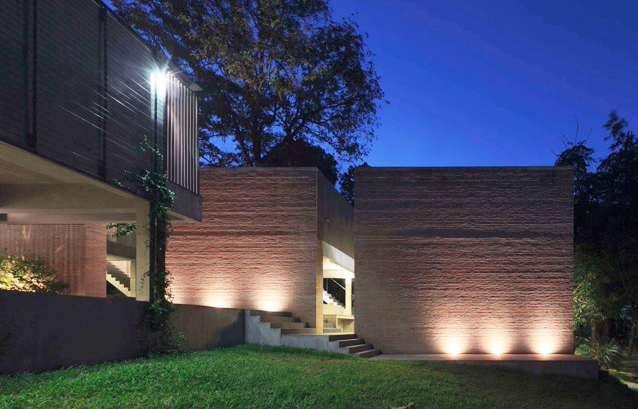 The overarching concept of the situation was to foster communal recreation and creativity, whilst allowing for privacy and solitude. To this end the majority of the site was left as a natural lawn dotted with mature trees, acting as a large de facto courtyard, whilst a business centre and entertainment area provide the focus of the communal space. Open to the adjoining vegetation, these enjoy ventilation and natural light whilst being shaded from rain and direct sunlight.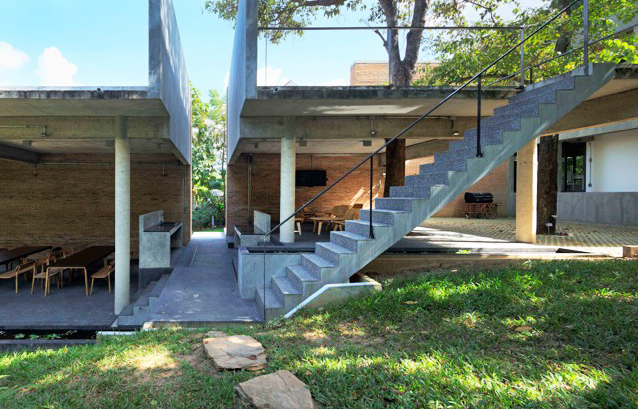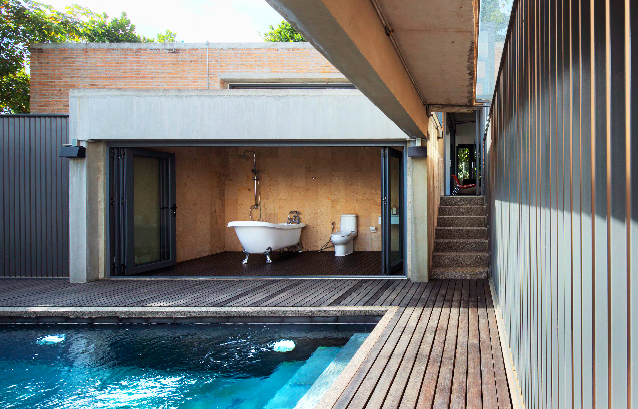 A defining feature of the house is the tall, interrupted, brick wall that shears across the plot. Rising several meters in height and almost half a metre wide, the wall guides persons arriving at the property up from the entrance towards the main house, but then opens to the right to access communal spaces. "I  [used] the main wall to cut through the land and communicate with the landscape, interior space and users" comments Othavorn, "It also creates different scenes and sequences between indoor and outdoor". The wall's materiality locates the built environment firmly in its cultural context, as the texture and hue of the locally handmade bricks sets the aesthetic tone for the structure.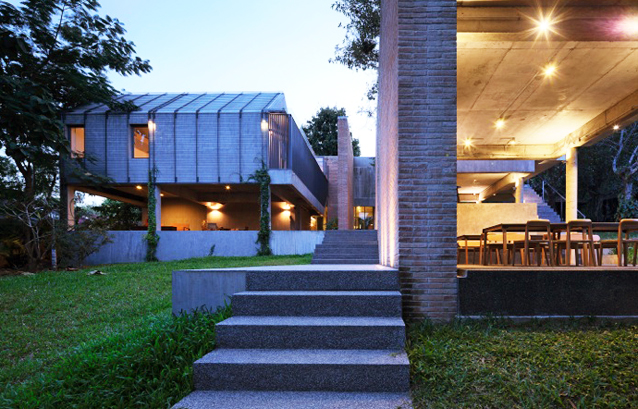 Internally the home is minimal in furnishings and decoration, leaving expansive, uncluttered volumes and preferring windows to wall art. The focus on leaving sheltered areas unenclosed or having large, opening windows and doors connects interiors and exteriors, acknowledging the comfortable northern Thai climate and capitalising on inviting the tranquillity of the natural surroundings into living spaces.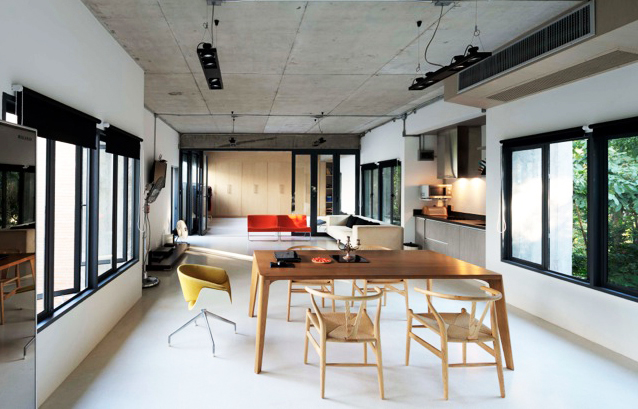 Considered restraint coupled with flourishes of attractive yet functional architecture have created a home and surrounds ripe with contemplative and creative potential.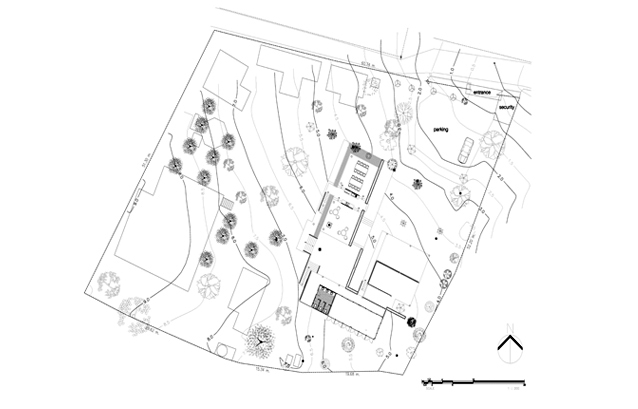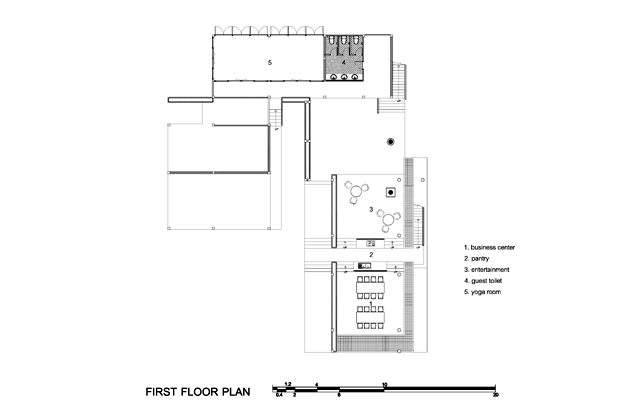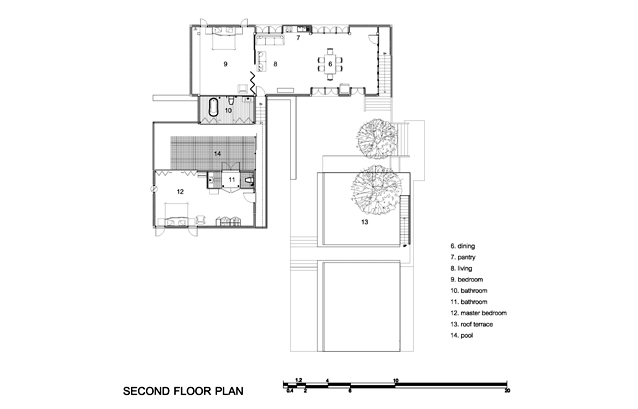 SO
Photography: Piyawut Srisakul
Tags: Home Architecture, House Architecture, Residential Architecture, SO Architects
---