There is a sense of romanticism to the story behind this quintessential alterations and additions project. Set in a leafy street in Sydney's inner-east, it begins with a charming Californian Bungalow; a couple who work from home; their teenage son; a pet dog; and a yearning to age in place.
Having purchased the standalone house with development approval to knock down the original c1930s structure and build a new two-storey dwelling, the couple enlisted architect Ricci Bloch to bring their dreams of a forever home to life. Their vision was for a humble abode; a house that would also serve the function of a home office, while catering toward their love of entertaining, and comfortably accommodating the needs of their small family – now, and into the future. The brief's Catch 22 presented in the form of flood zone constraints dictating that footprint additions could not exceed 30 square metres, contradicting with the desire for a single storey dwelling that would fit the bill for ageing in place.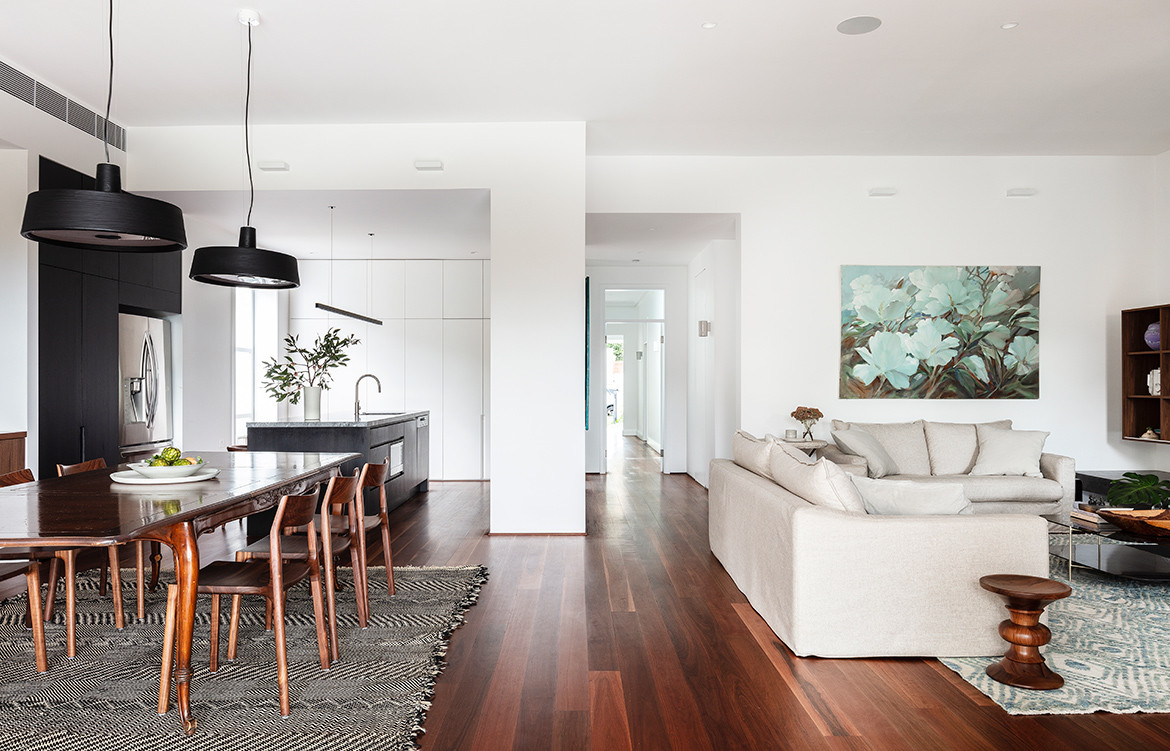 In response, Ricci took a holistic approach – sensitive of site, landscape, and materiality – to deliver extra space, light and amenity, while retaining the original charm and character of the house. Through a meticulous reconfiguration of the original volume, Ricci turned the front half of Rose Bay House into a series of well-proportioned private rooms for sleeping and working. Meanwhile, a single storey brick extension at the rear serves the purpose of unifying living and dining rooms, complete with an entertainer's kitchen and scullery. A central, streamlined corridor forms the spine of the house, offering views from the double fronted façade through to the back garden.
Throughout Rose Bay House's interior, built-in furniture and lighting elements are strategically implemented to create spaces that can adapt according to changing moods and modes of use. Custom joinery allows for amenities such as a scullery, laundry, appliance nook, and cocktail bar to be easily accessible, yet seamlessly concealed. In the living room, a wall-mounted console channels a mid-century aesthetic while providing a home for decorative objects and concealing or revealing the TV, as desired. The sliding glass doors that demarcate the indoor living spaces from those out can be opened up entirely and stacked neatly behind the central fireplace for a seamless transition between indoors and out.
Architect Ricci Bloch took a holistic approach – sensitive to site, landscape, and materiality.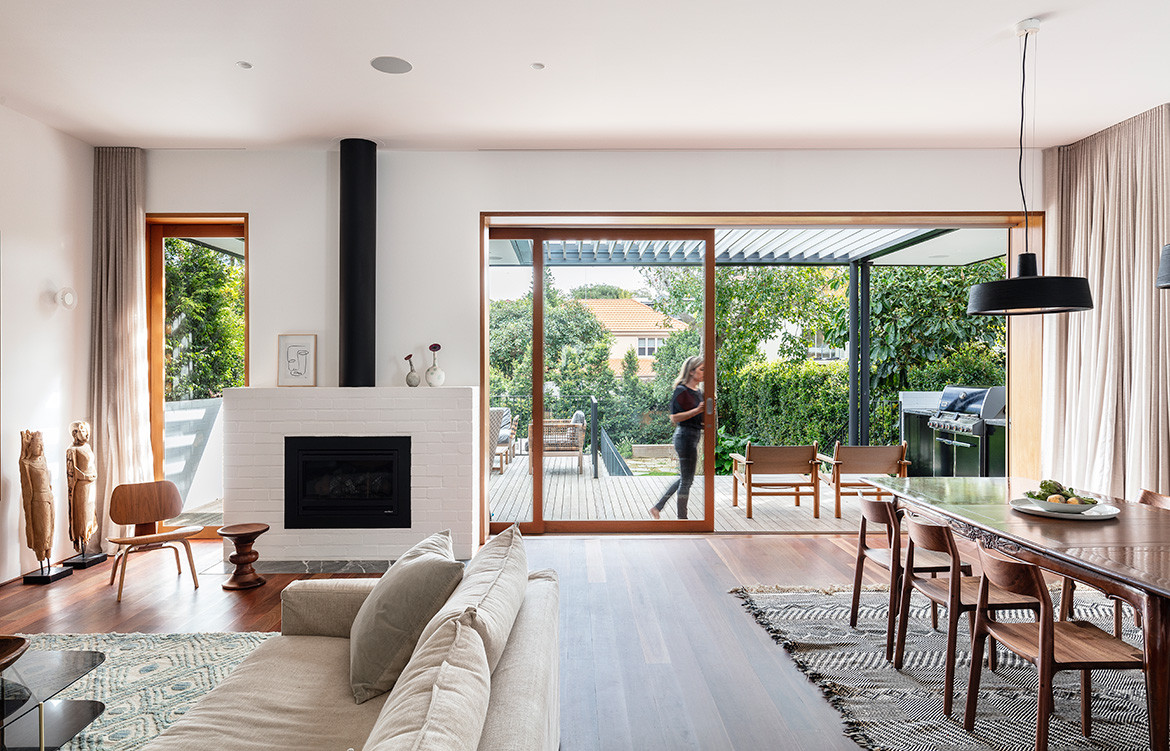 Hints of Palm Springs modernism shine through in the accentuated horizontal lines, white painted brick walls and informal landscaped perimeters of Rose Bay House's extension. Likewise, the corner location and separate entry of the kitchen references the flowing (as opposed to open plan) spaces favoured by modernist floorplans. The central fireplace in the rear wall similarly anchors the living space and helps dissect the outdoor view into discreet frames. Modernist touches have also been added to the exterior, giving the house a new face to the street. The slim front portico and carport's breeze block wall bring a crisp lightness and playful energy to Rose Bay House's façade.
From its preservation of a period bungalow to its material palette and long-term intentions, Ricci's reconfiguration of Rose Bay House is an exemplary piece of residential architecture that strikes a balance between sentimentality, strategy, and sustainability. "In many instances, the most rewarding part of this project is the commitment to working with existing fabric; rather than designing it out of the spaces, making the existing spaces better and more beautiful," says Ricci. "Working at the very human scale of this project, with a soft conservationist approach, we believe has resulted in setting a new benchmark for rejuvenating old houses while keeping their history alive."
Ricci Bloch
riccibloch.com.au
Photography by Tom Ferguson
Dissection Information
Solid Ironbark floorboards in grey with oiled finish from Nash Timbers
New Paradise encaustic cement hexagon tiles from Di Lorenzo
Rugs from Perryman Carpets
Eames chair and stool from Living Edge
Mabel side table in black from Project 82
Dining chairs from Cult
Various ceramics from Natalie Rosin, Mud, Bev Silbermann Ceramics and Living Edge
Hallway wall lights from Anchor Ceramics
Kitchen pendant from Masson For Light
Dining Room pendants from Est Lighting
Fireplace wall light from Est Lighting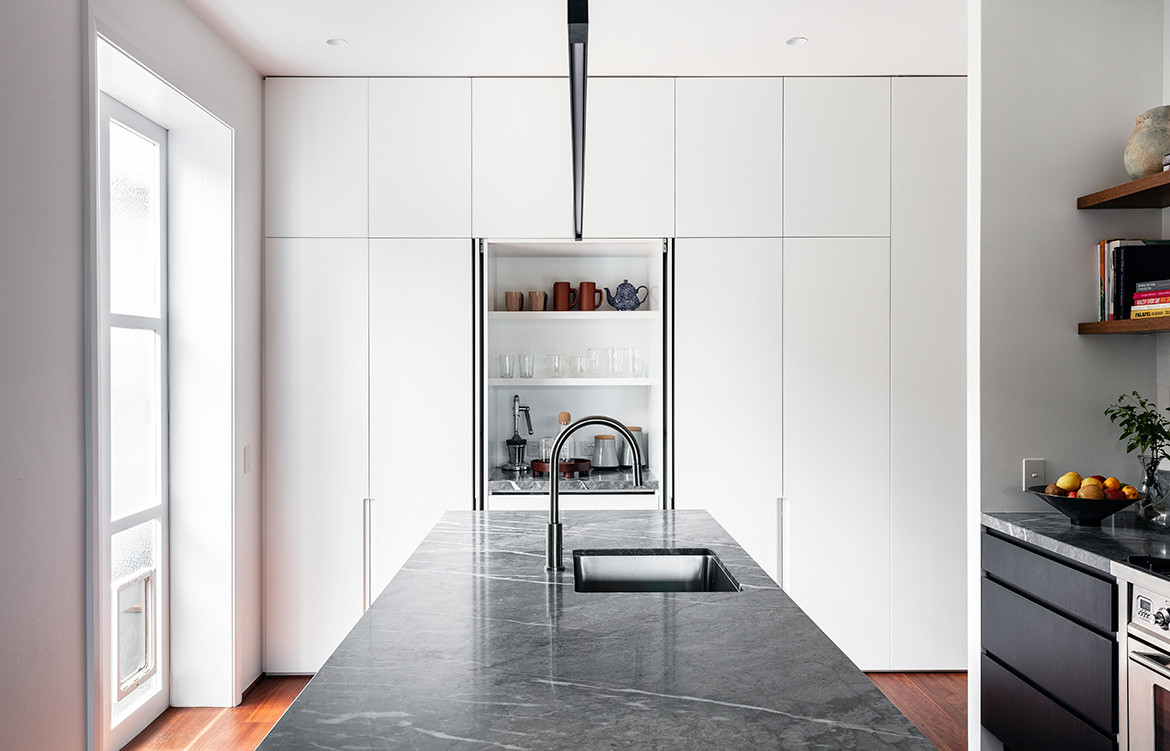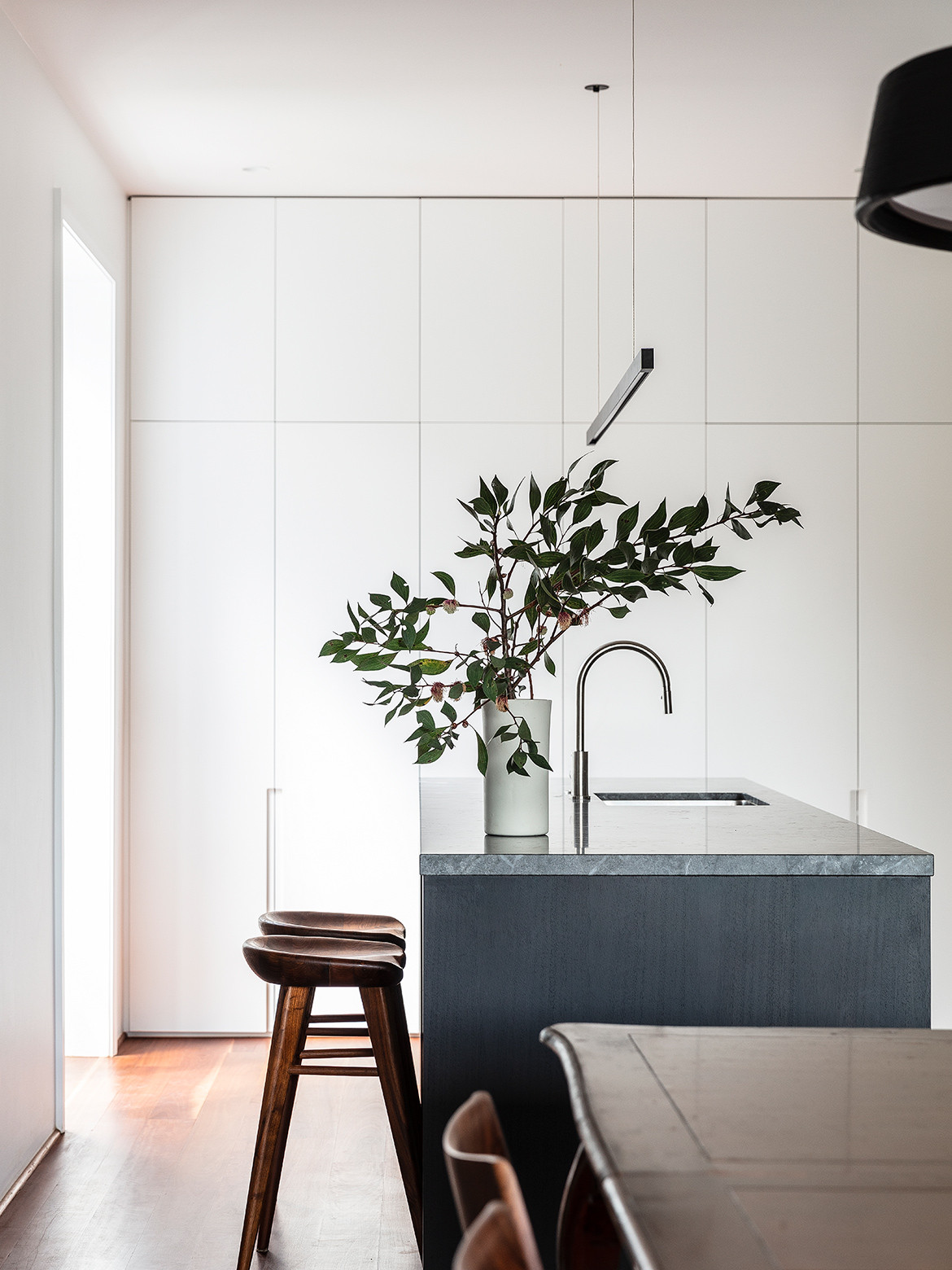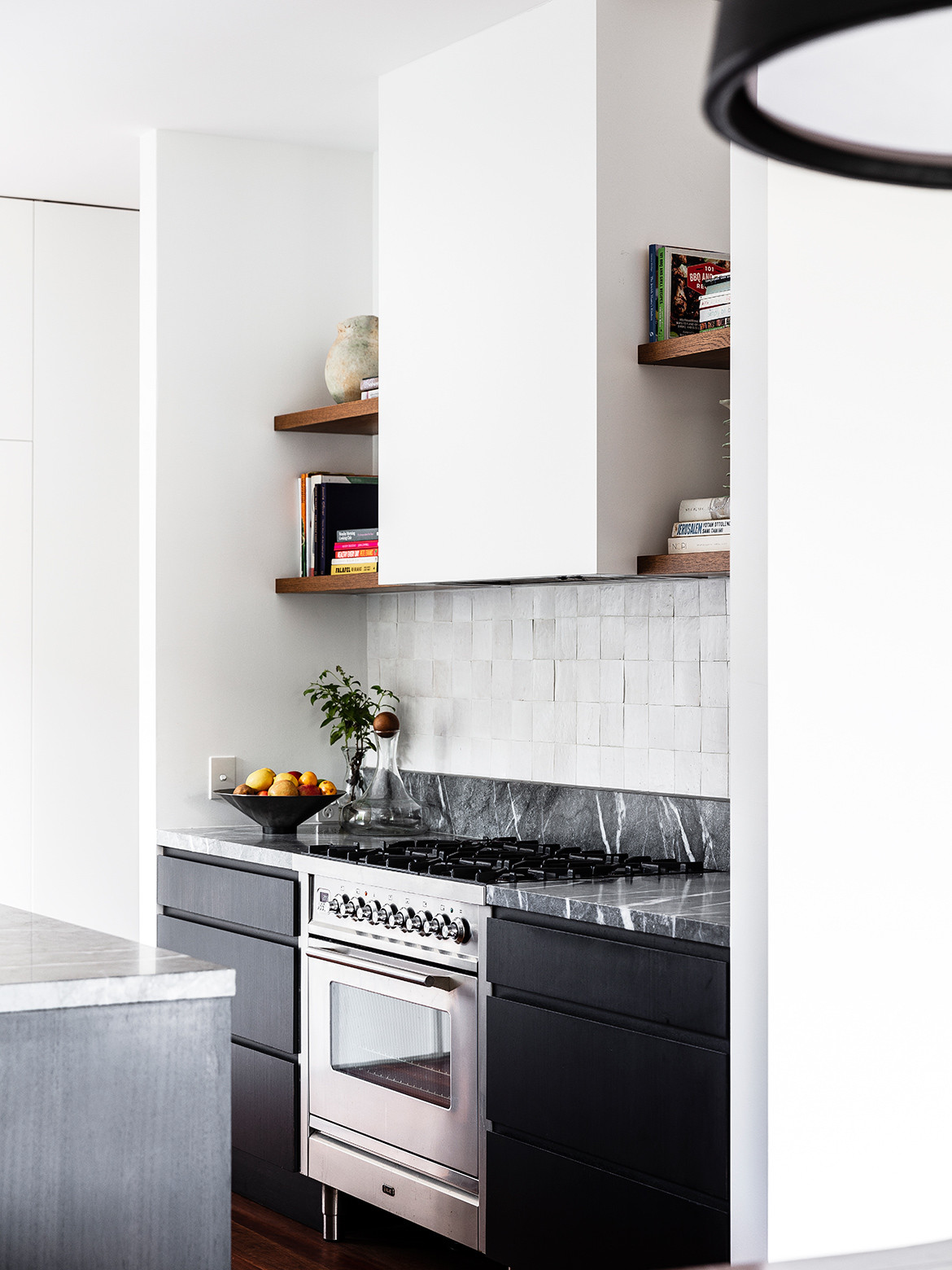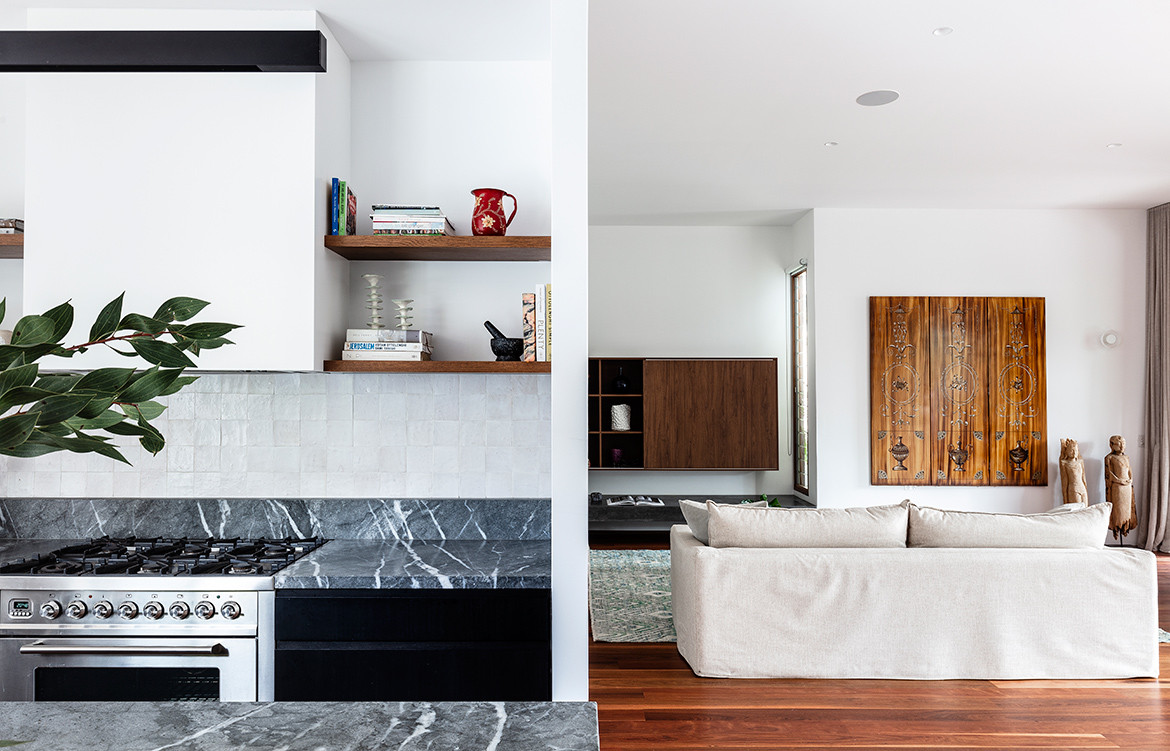 Built-in furniture is strategically implemented to create spaces that can adapt according to changing moods and modes of use.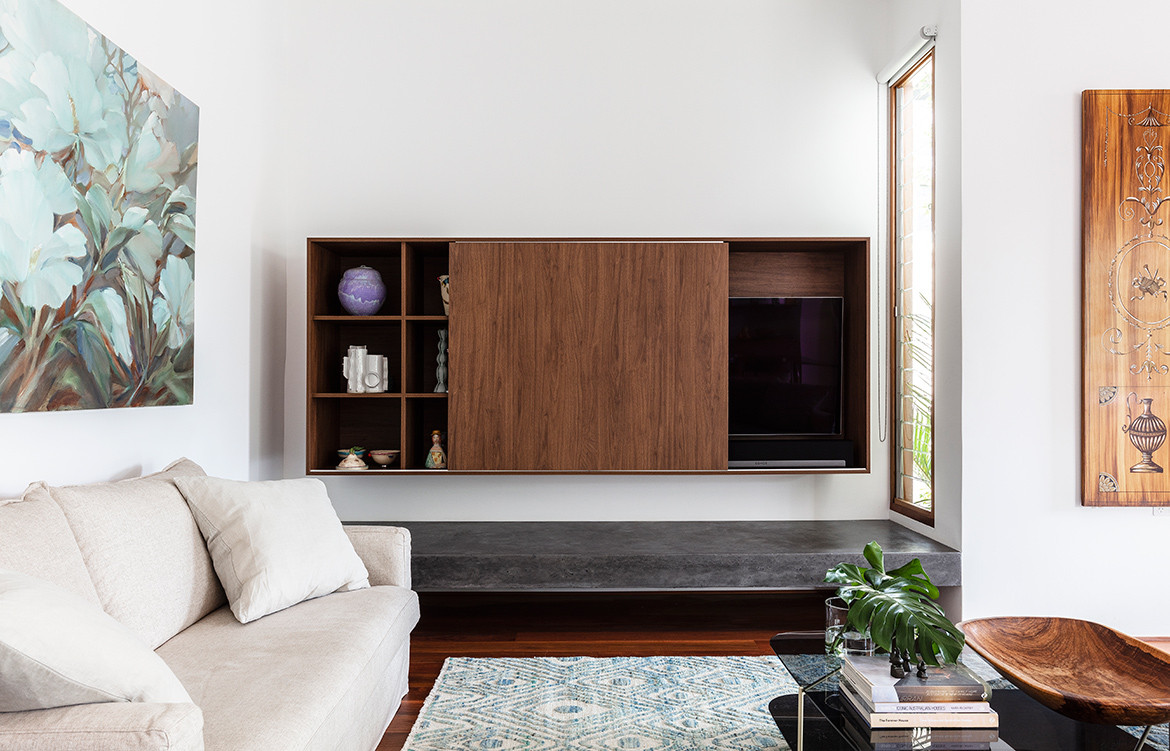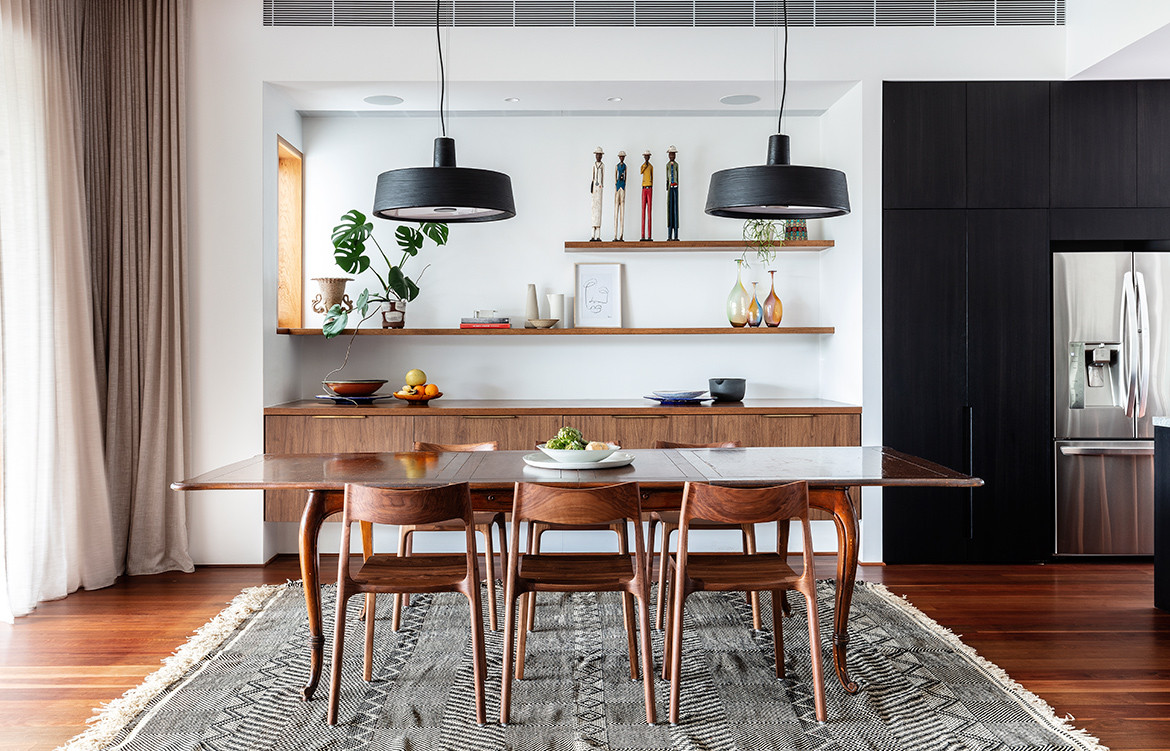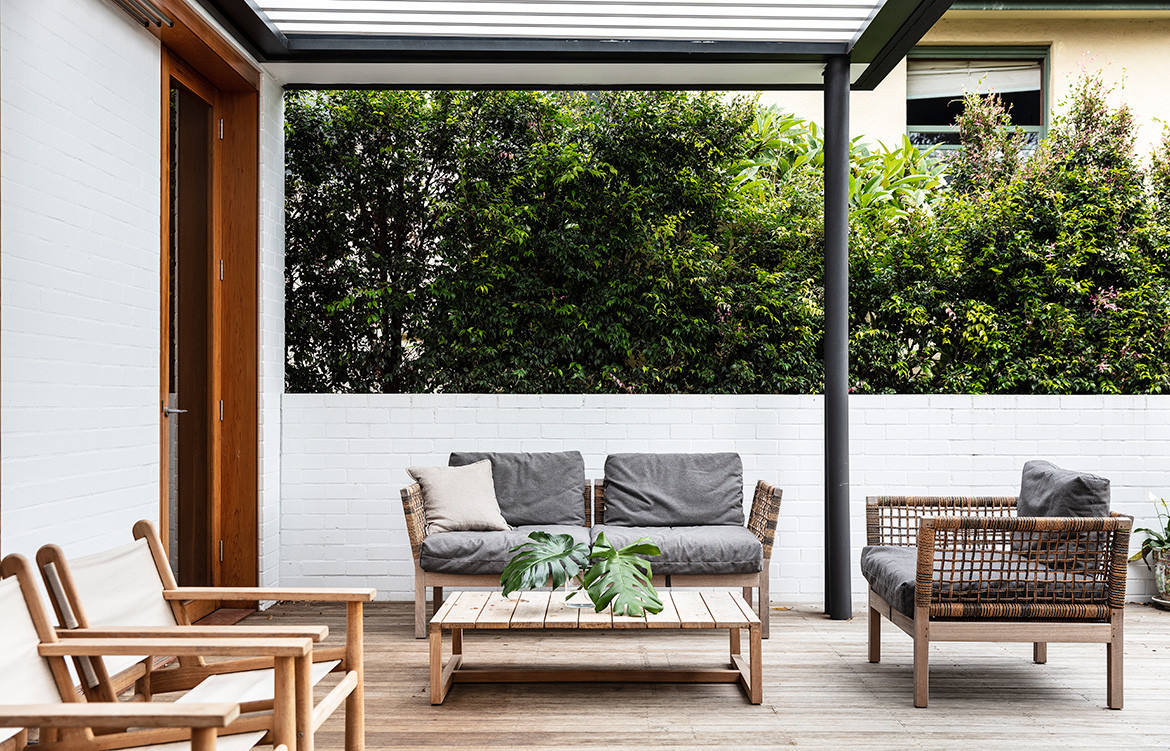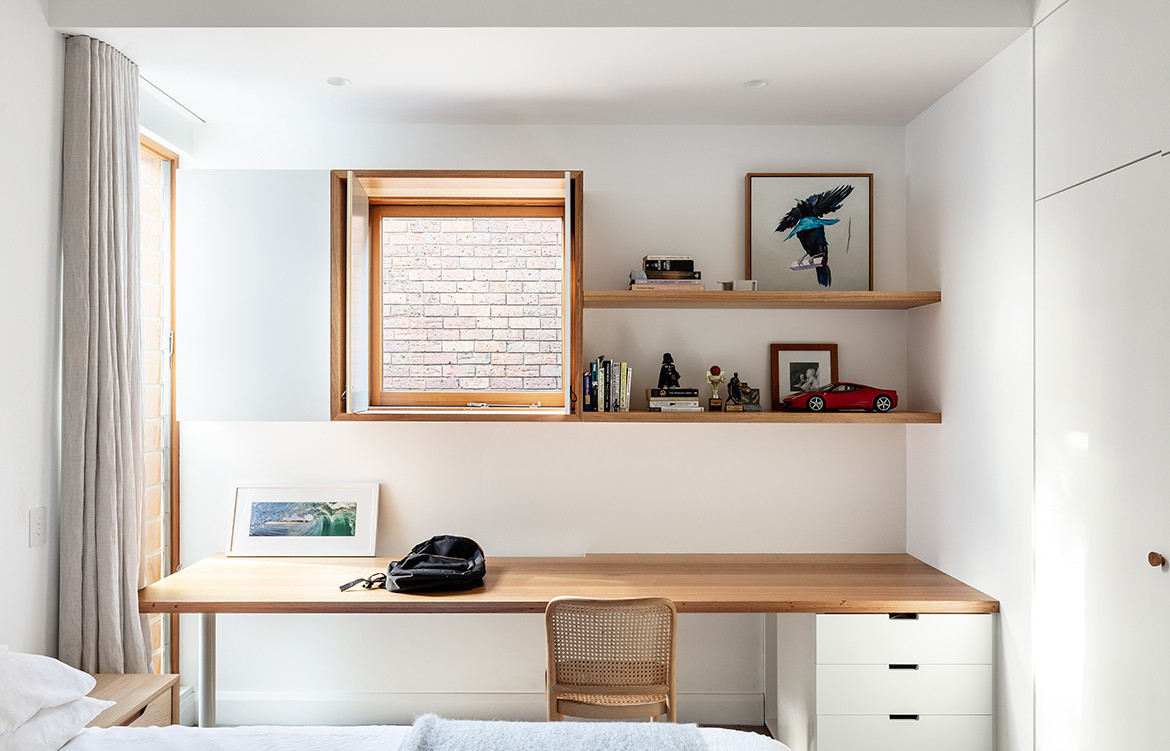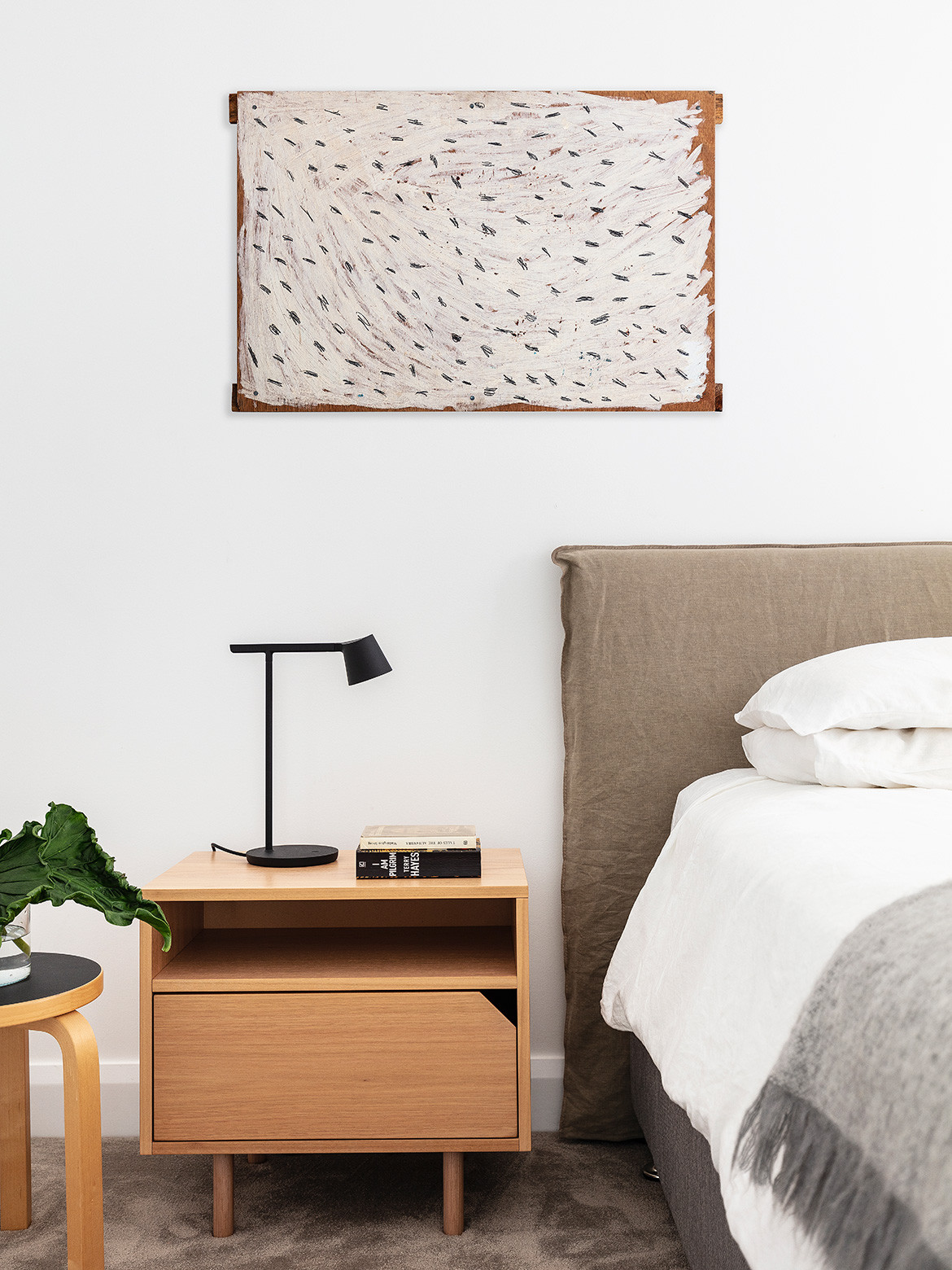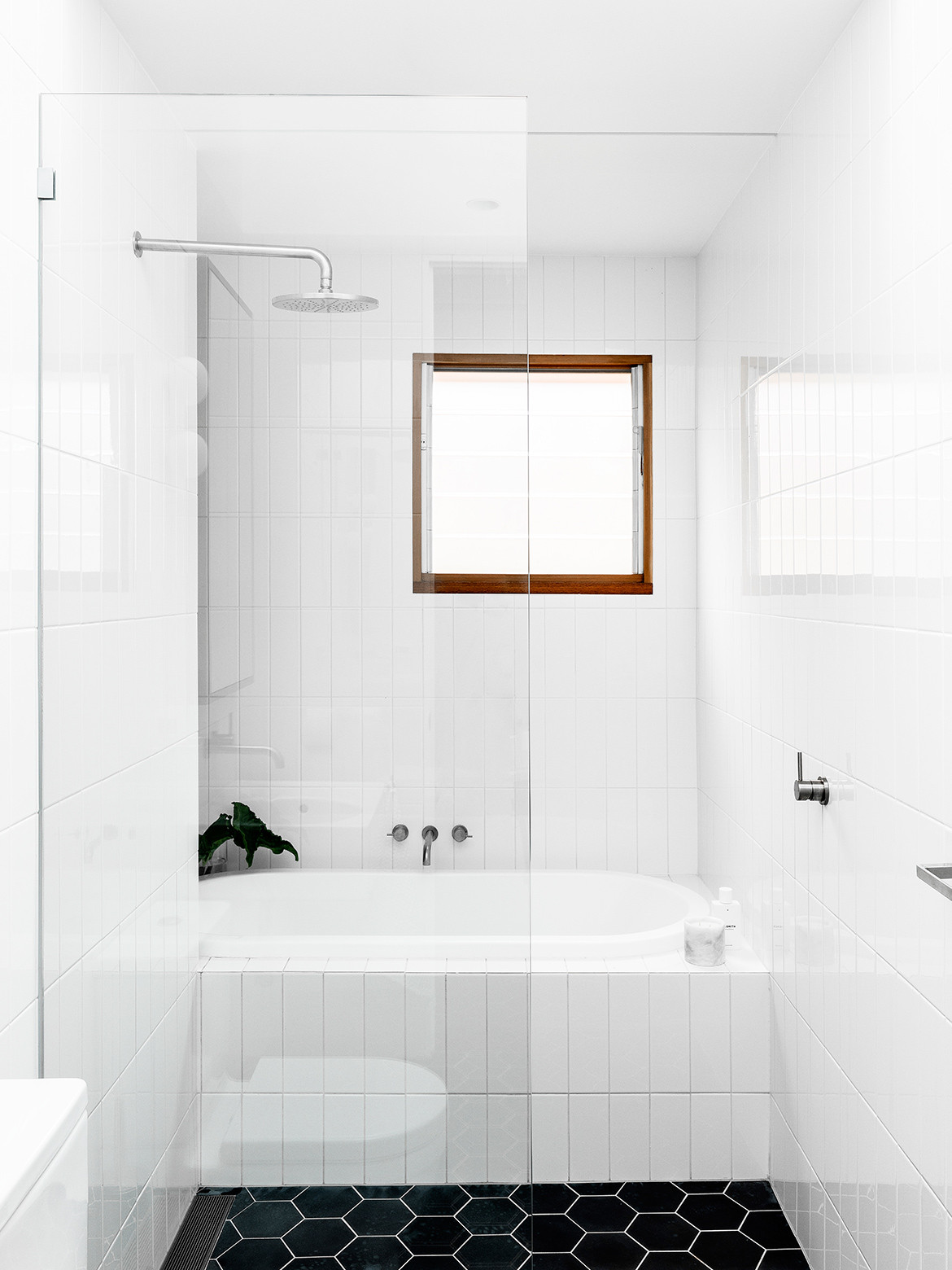 We think you might also like Yeronga House by Tim Bennetton Architects
Tags: Alterations And Additions, Anchor Ceramics, Bev Silbermann Ceramics, Built-in furniture, Californian Bungalow, cult, Di Lorenzo, Est Lighting, Family Residence, indoor outdoor living, Living Edge, Masson For Light, Mud, Nash Timbers, Natalie Rosin, Perryman Carpets, Project 82, renovation, Residential Architecture, Ricci Bloch, Rose Bay, sustainability, sustainable design, Sydney, tom ferguson
---