There is a very elemental elegance to this house designed by Designshop in Singapore, with its clear massing, structural precision and material dexterity. The formal living room is housed in a gleaming-white fair-faced concrete pavilion fronting the pool while a bricked volume contains the more private quarters.
"The owners wanted a non-ostentatious house with as much garden as possible. Their brief prescribed an understated and timeless building that would respect the topography of the land," says Joy Lim, managing director of Designshop. They also desired separate spaces for private time and social interactions.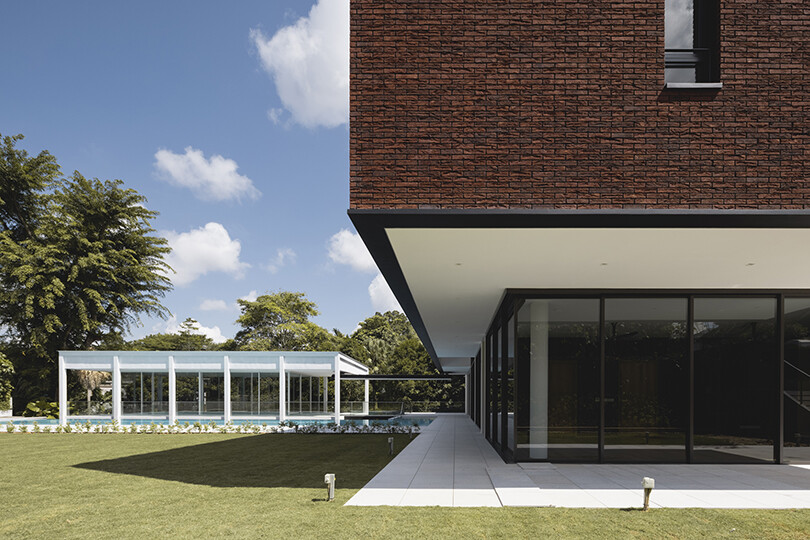 The land was amalgamated from two Good Class Bungalows (GCB) – premium landed property in Singapore of which there are only 2,800 plots. One belonged to the husband's family and the couple purchased the other when they got married. Designshop renovated the latter in 2003. "As the children came along and grew, the family needed more space and decided to build one house on both plots of land," shares Lim on the now combined 2,250-square-metre site.
The design of a group of simple forms following the contours of the site respects the land with a sloped terrain. "This minimises cuts and proved to be an excellent solution to a difficult site. It also created an interesting route through the house," Lim says, highlighting the vistas and sensorial embrace of nature as one traverse the blocks through covered corridors and walkways, flanked by landscaping.
The minimal material selection aids in the reading of the neat volumes. "The white of the off-form concrete, the burnt red colour of the brickwork juxtaposed with the natural tones of grey stones is a strong palette against a backdrop of greenery and flowers," Lim observes. The brick, as well as internal terrazzo floor tiles, were reinterpretations of the owner's childhood home.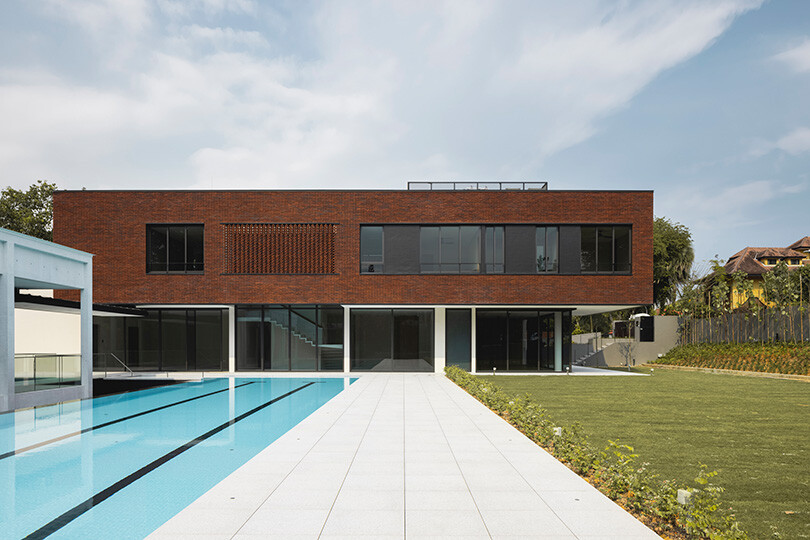 The formal living room for entertaining guests is particularly striking in its simplicity. "The pavilion is the heart of the house. It is a pristine, elegant structure that is seen at the end of a large garden, seemingly floating on a pool of water," Lim describes. Mies van der Rohe's Farnsworth House inspires this architecture. "The structural columns were placed on the outer edge of the pavilion to allow flexibility in how the space can be used," references Lim on Mies' idea of the 'universal space'.
"In contrast, the main house is solid, with fewer fenestrations and clad in brickwork, making it clearly a more private area for the family," says Lim. The monolithic block cantilevers over the western façade's full-height glass walls to shelter from heat, glare and rain, showing yet another example of a minimal gesture with maximum impact.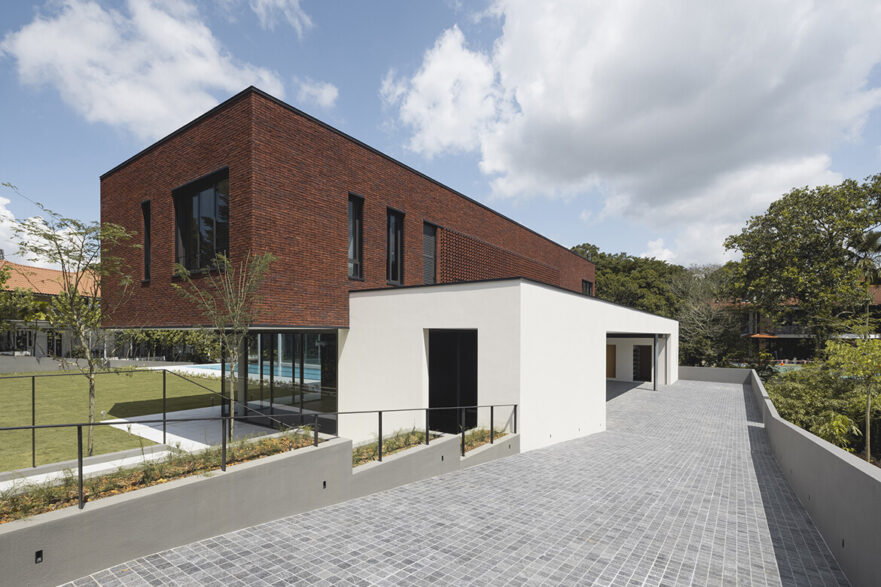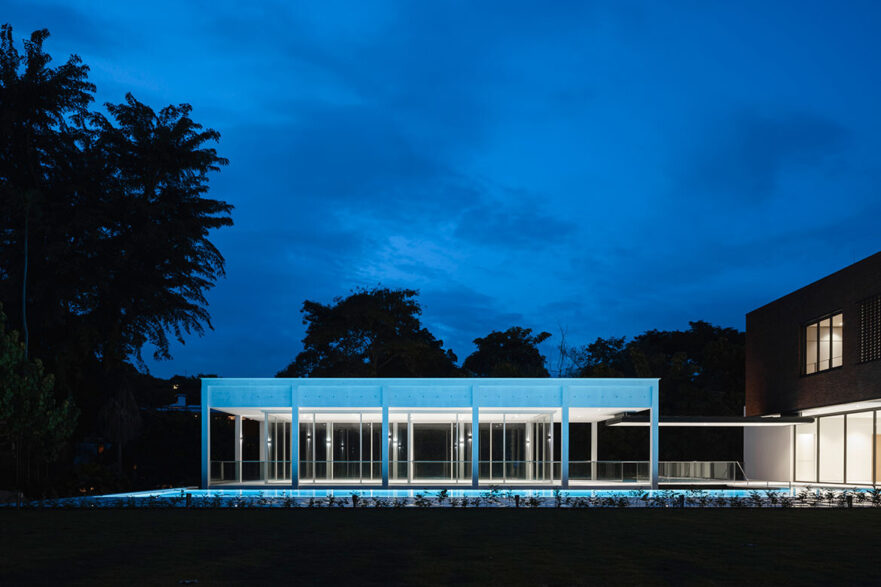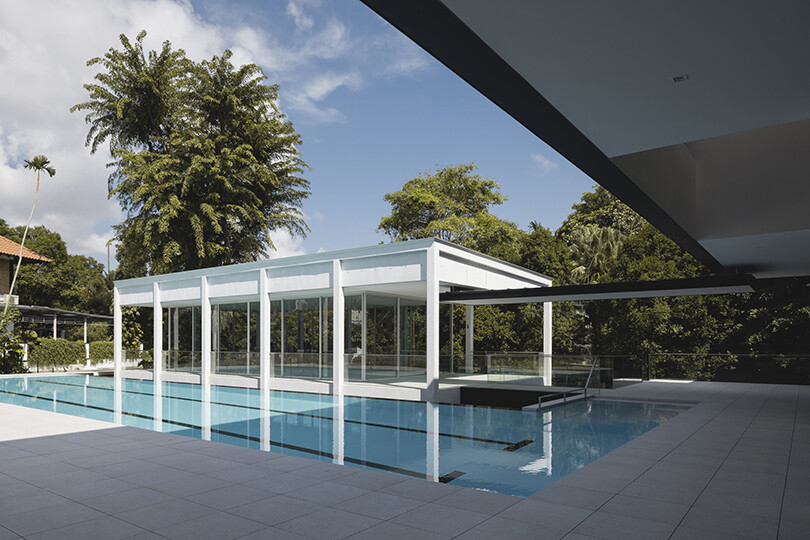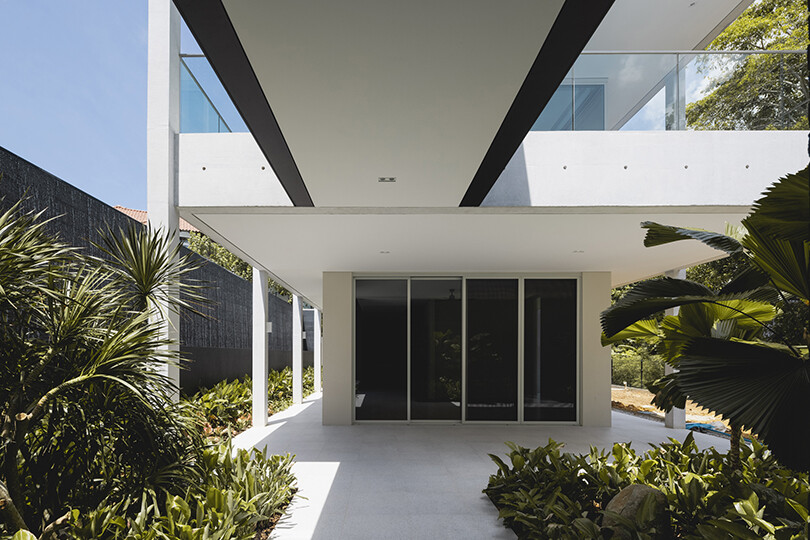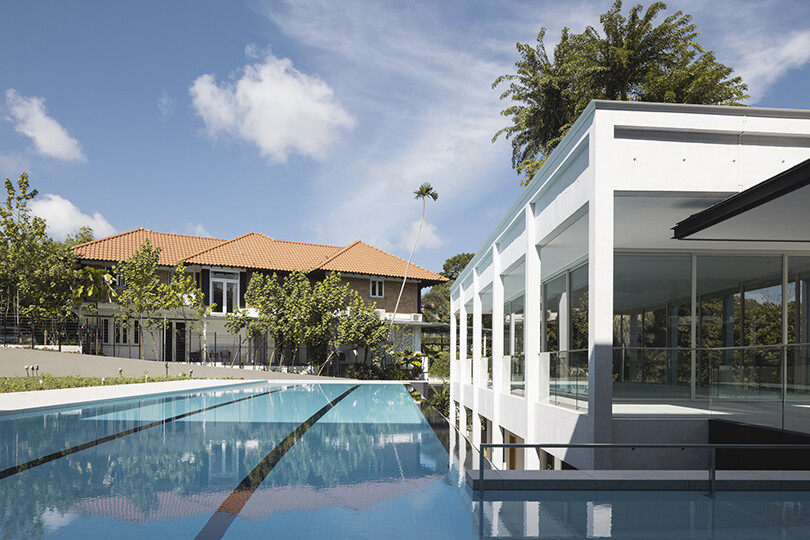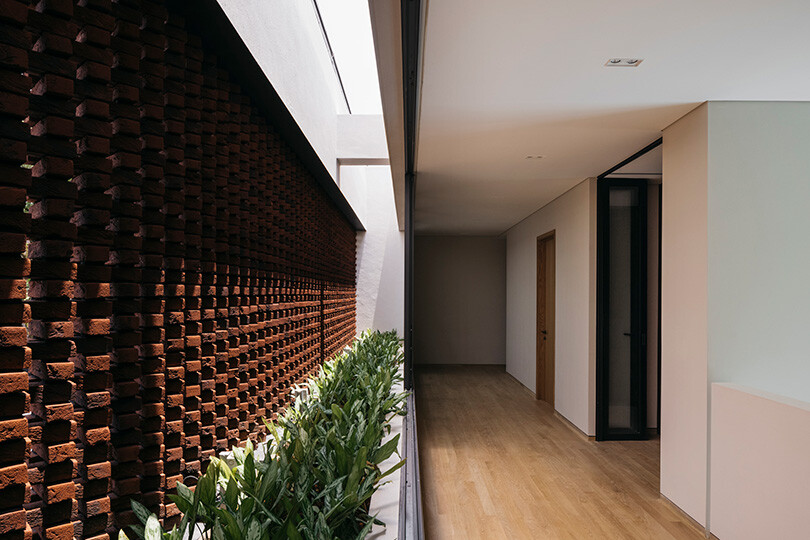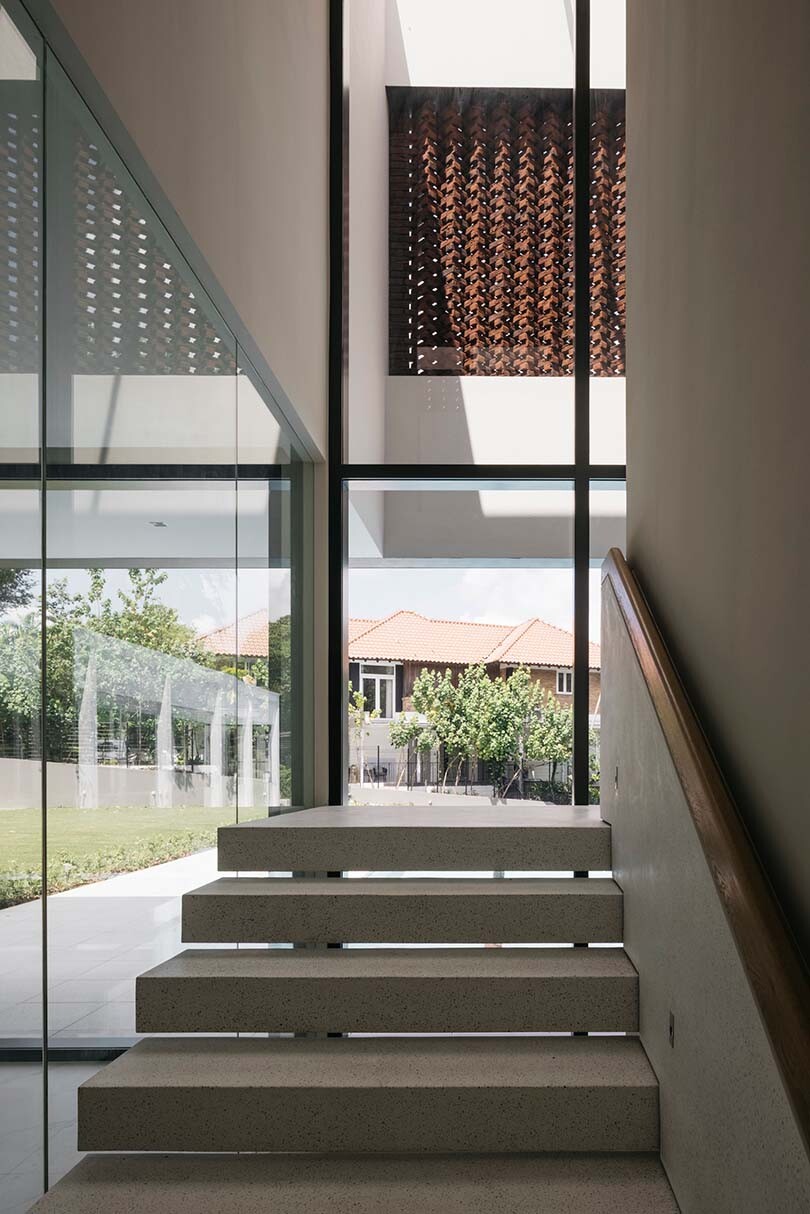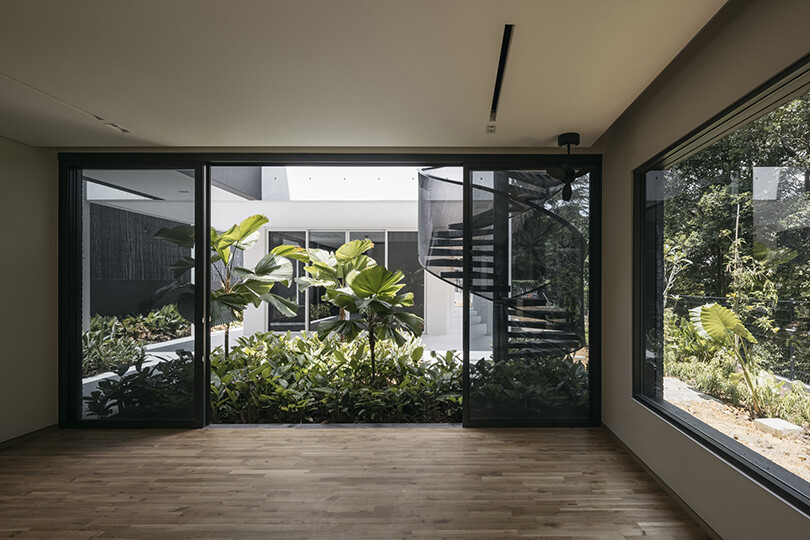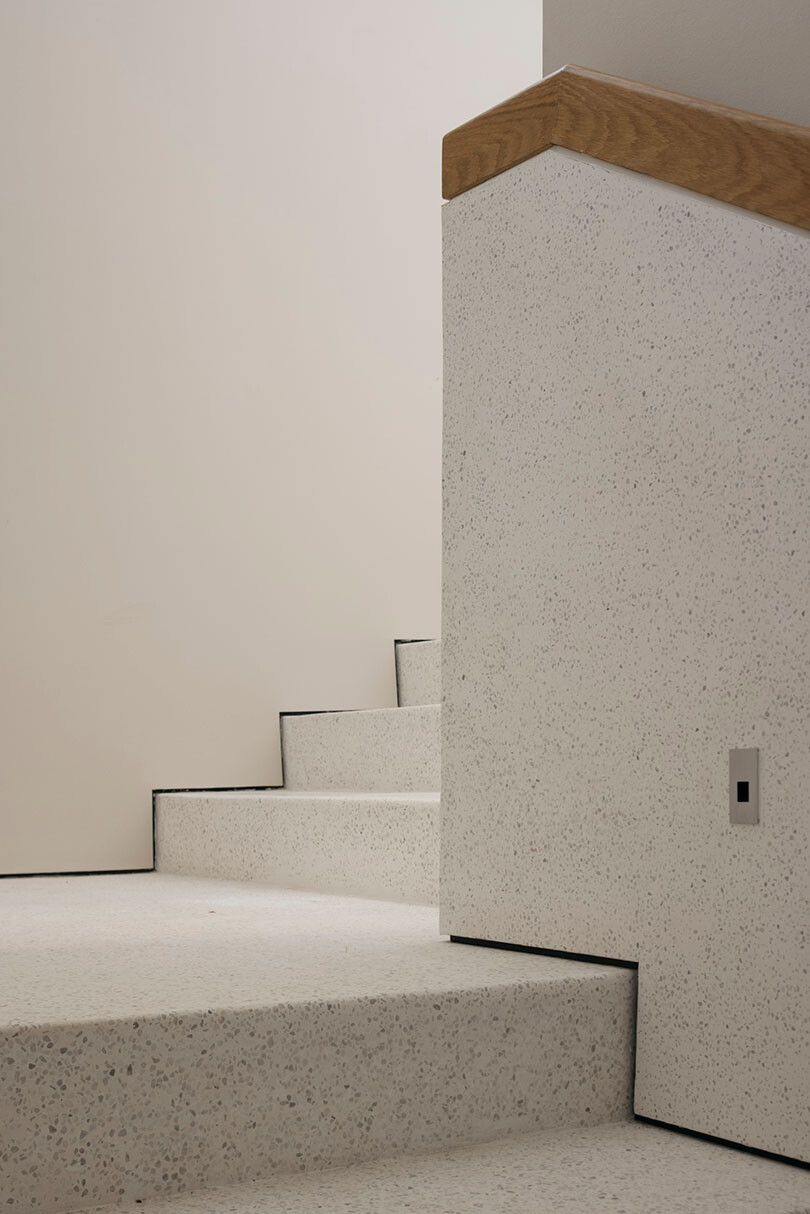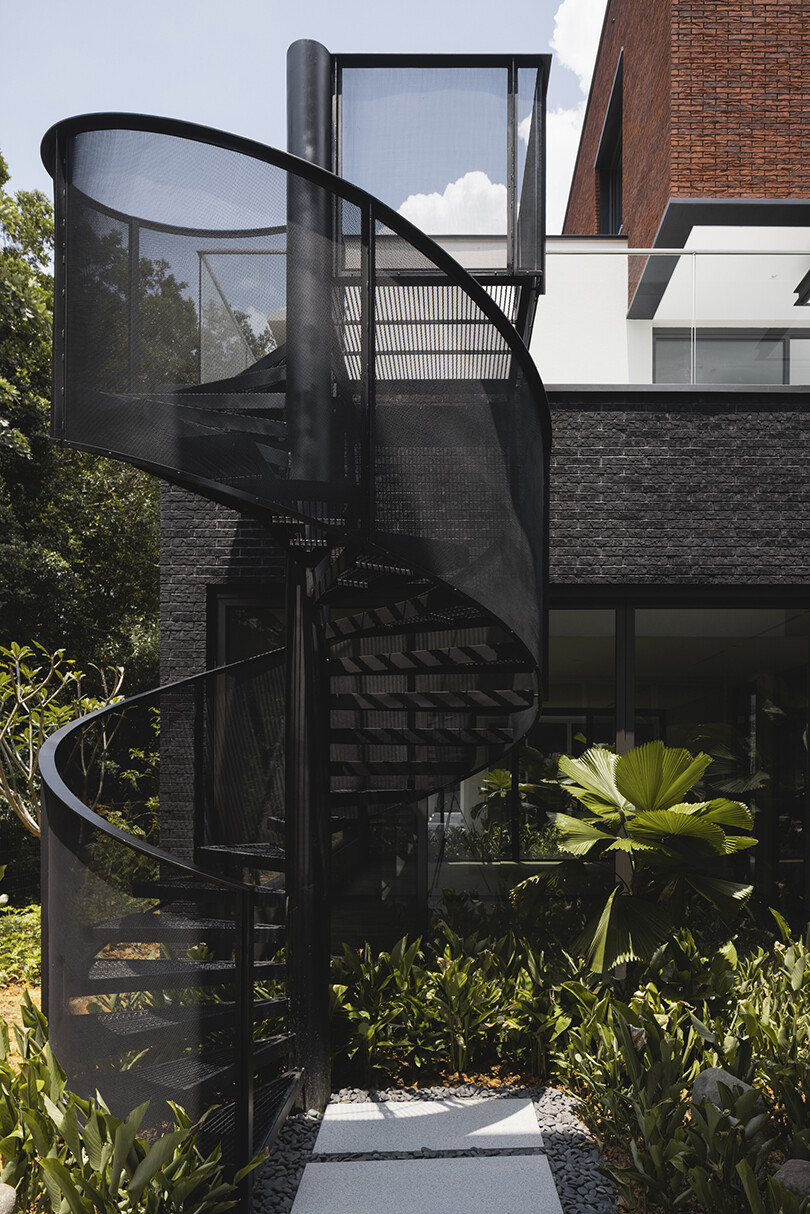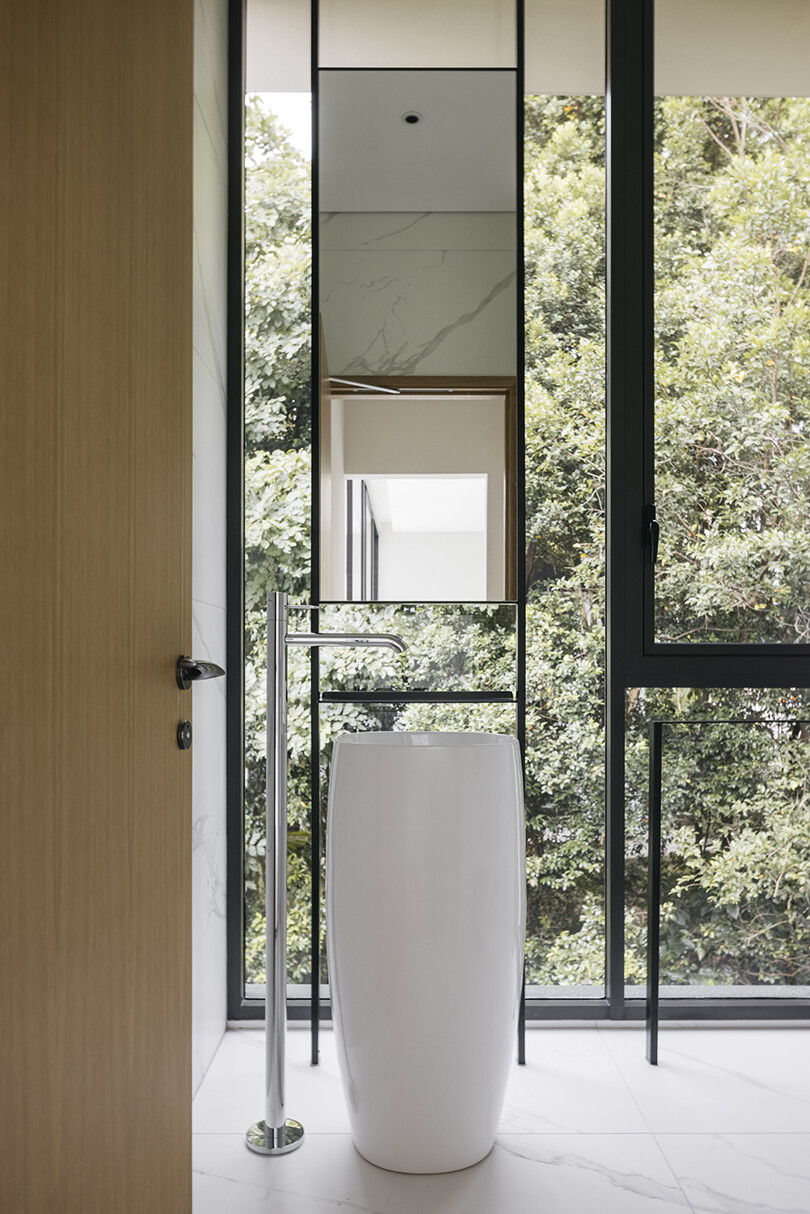 Project details
Architecture – Designshop
Photography – Studio Periphery
We think you might like this home in Singapore built around a pool
---