Officially named Queens Park Shed, but shortened to "The Shed" by locals, the plain red-brick building was previously used as a stable, sports shed and female changeroom.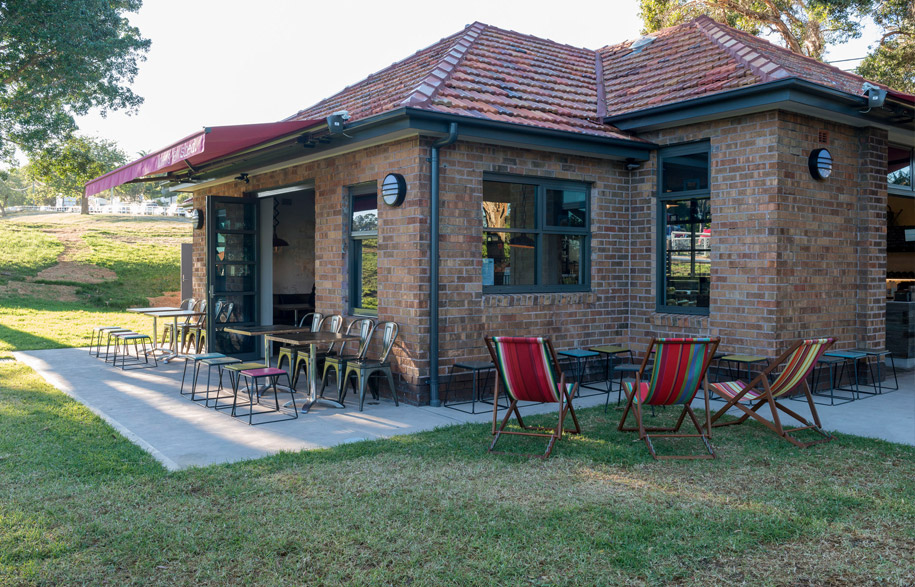 The Trippas White Group worked with architect Madeleine Scarfe to redesign and fit out the space, turning it into a community drawing point. The result is a surprising interior which is as functional as it is appealing.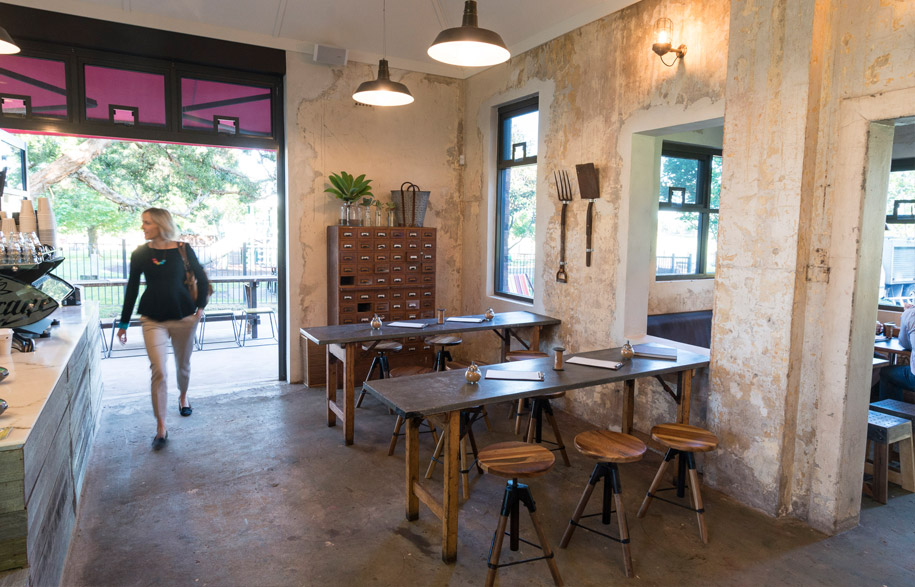 Upon entry, the eye is drawn by the strong leading lines which define the kitchen and preparation areas. Here, the corrugated iron wall and low counters made from fence palings evoke the Outback.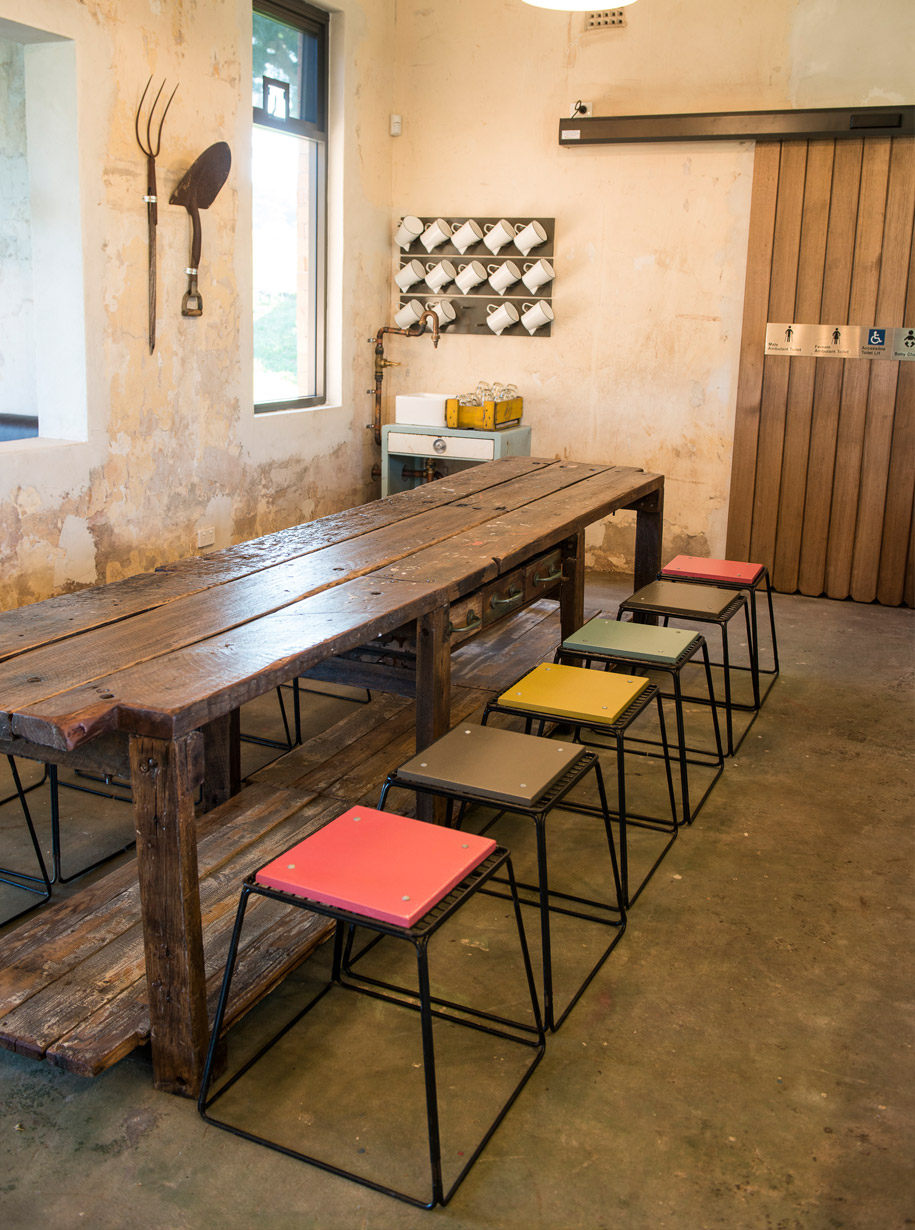 In the main sitting area, a melange of reused furniture is brought into order by subtle but multi-functional sub-divisions of space: visitors can perch on a stool for a quick coffee, take a private meal at the soft seating area, or sit at the long industrial workbenches for group lunches.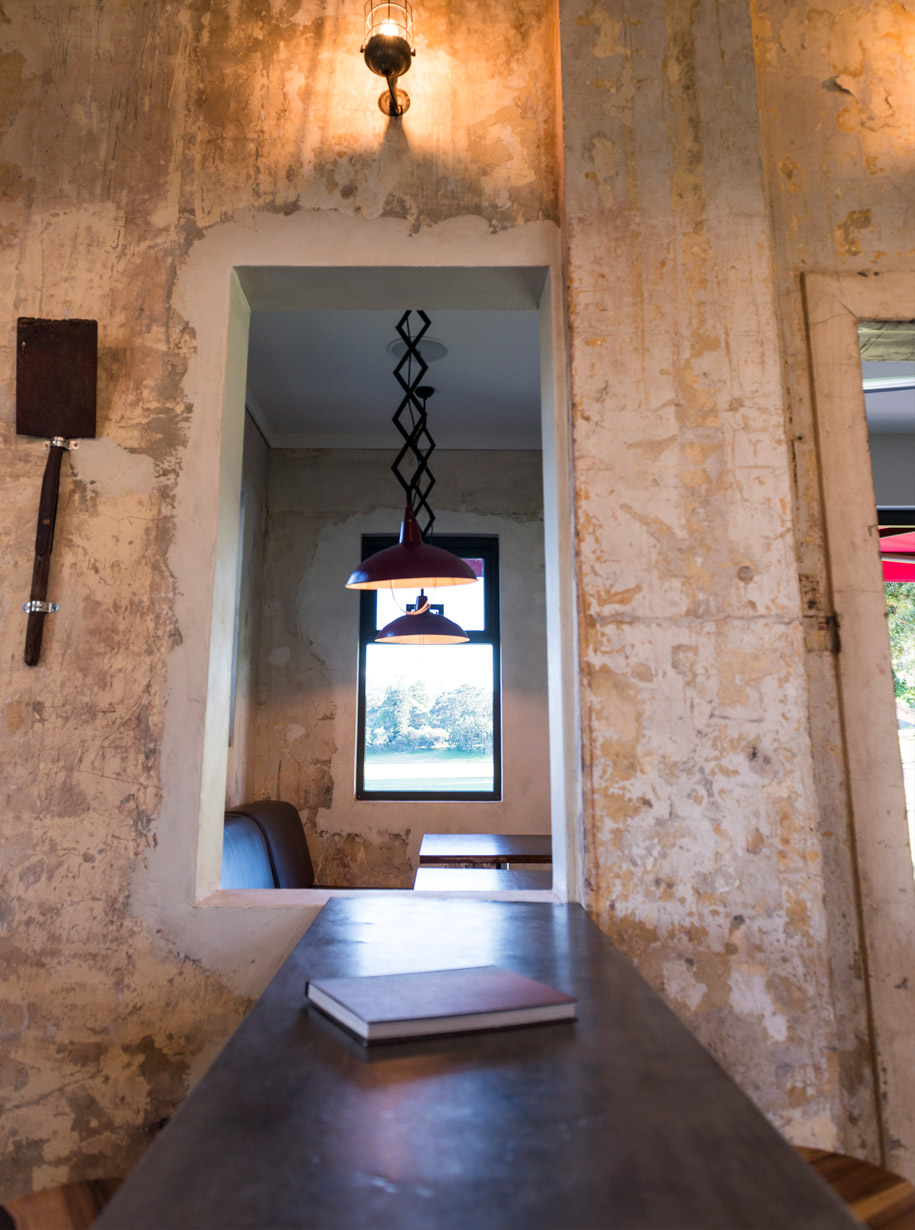 The walls, left mostly in their original state, were wire brushed, then sealed. Their patchy textures complement the rough timber and zinc table surfaces.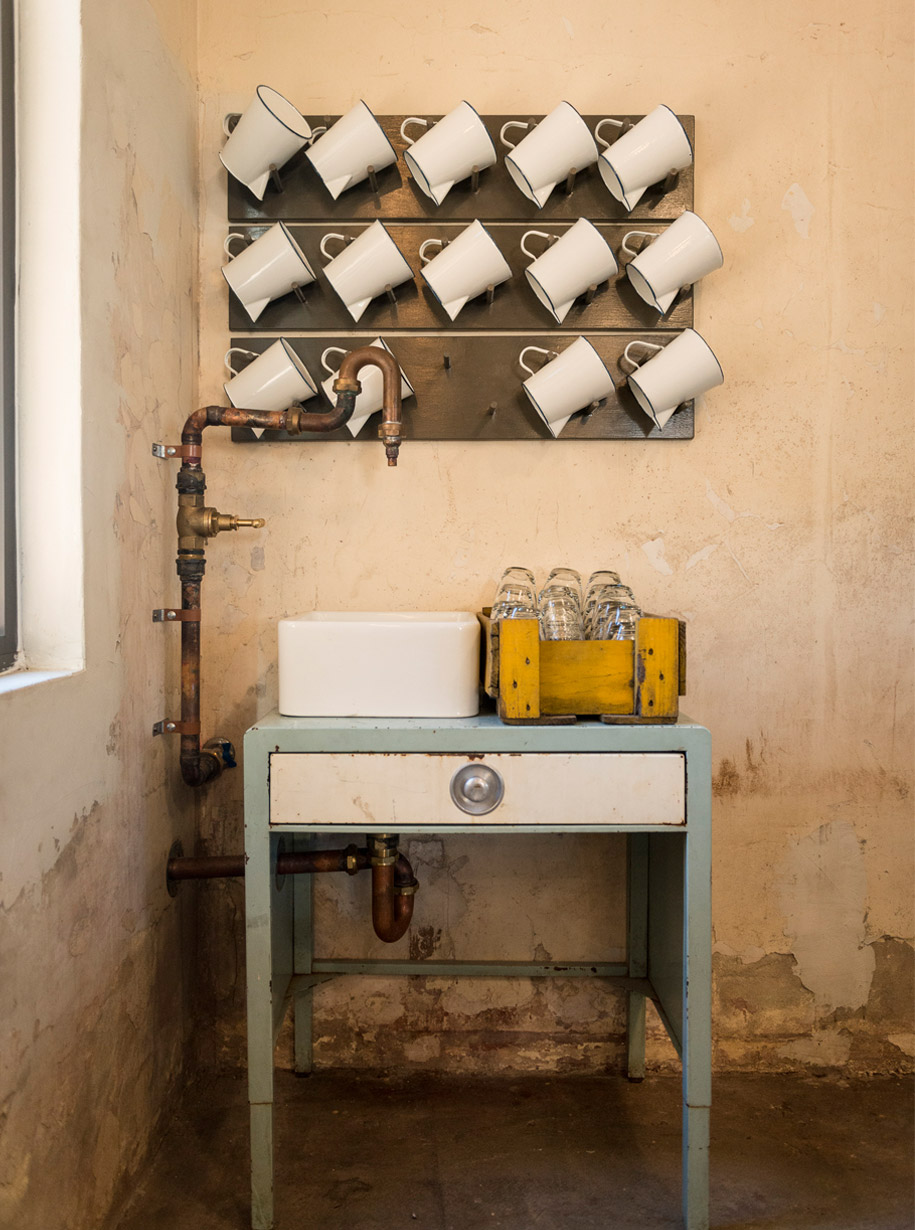 Despite the industrial elements, the space has an airy organic atmosphere, helped by the warm pastels of the walls. The café benefits from improved light penetration due to the decision to knock out two large windows from the interior dividing walls.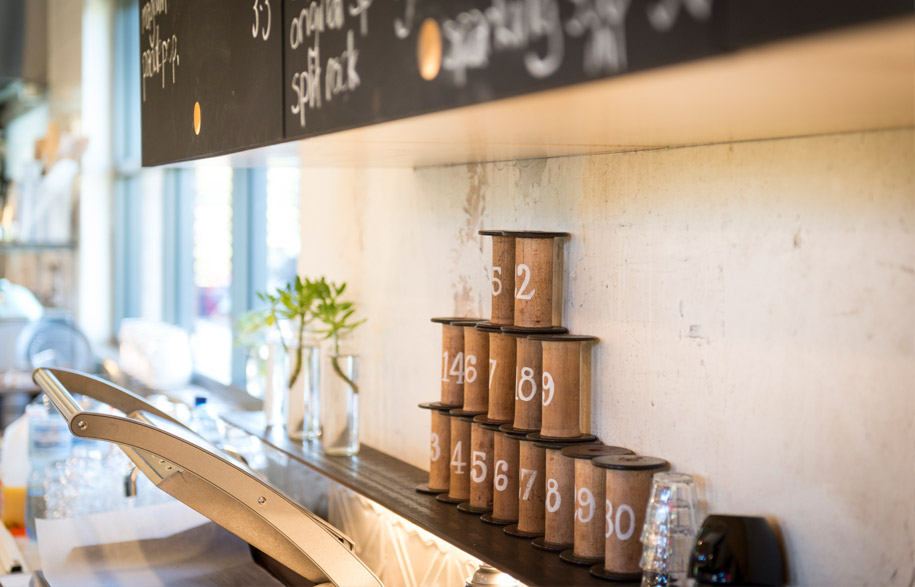 The rustic-chic pastiche is completed with small touches of detail. Metal frame stools are capped with painted wooden tops, adding a splash of colour to what is otherwise a subdued palette. Rusty garden forks and shovels mounted on the walls keep with the theme of the shed, but also recall forks and spoons.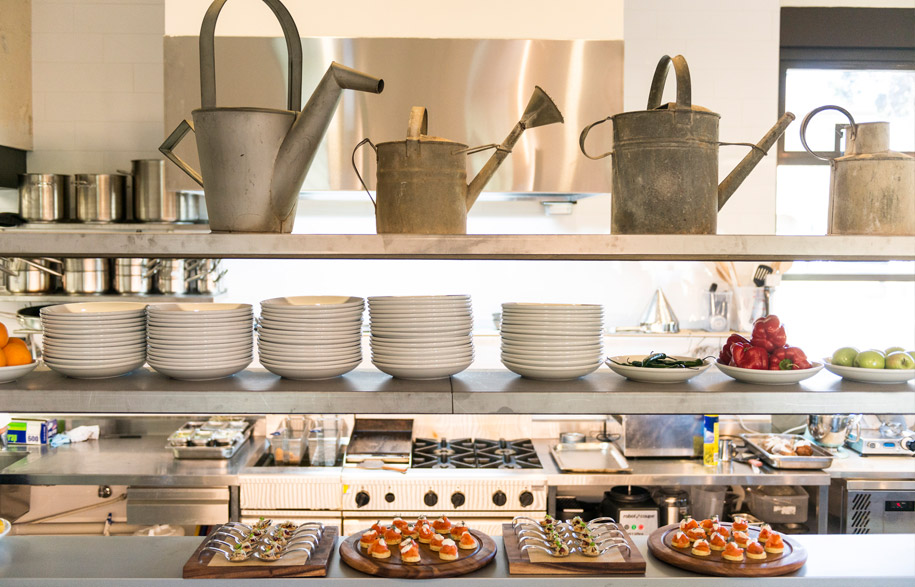 In the corner, a pastel-blue hospital desk serves as a water station, completewith vintage-style enamel jugs and a distinctive tap.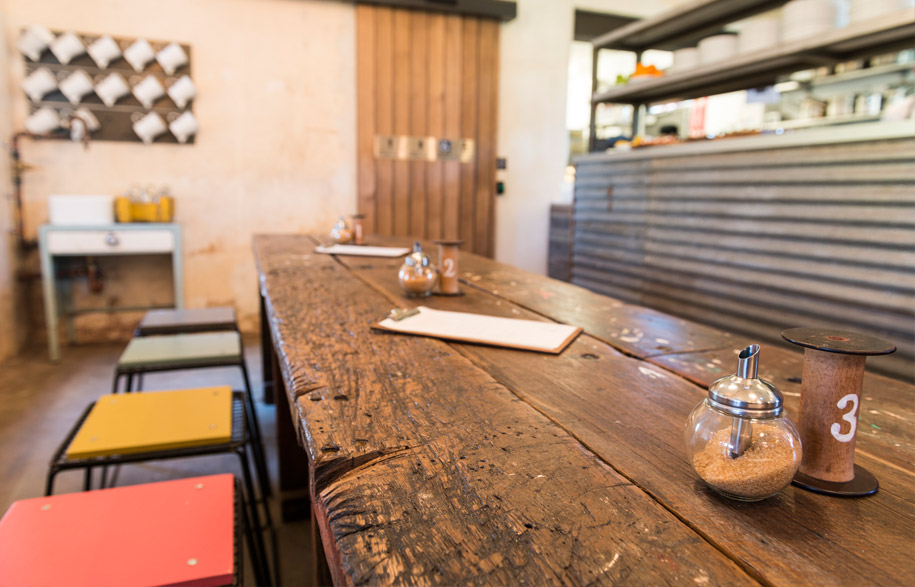 A wooden set of drawers originally used to store nuts and bolts has been transformed into the waiters' station. Each drawer, containing cutlery and condiments, is removed and placed at the table when a meal is served.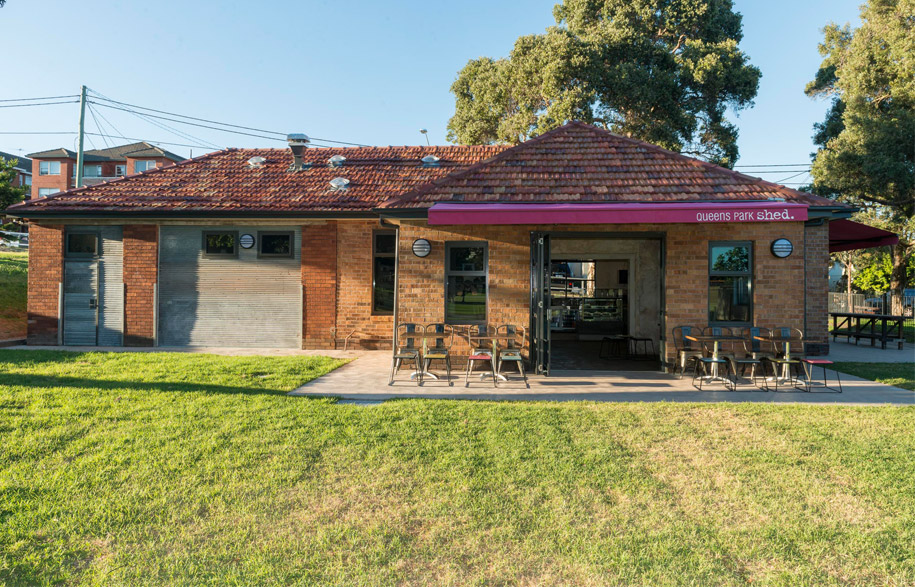 Through careful and deliberate design choices, the team behind Queens Park Shed has pulled together a diverse set of reused elements to achieve a coherent vision of rustic-industrial chic.
Trippas White Group
trippaswhitegroup.com.au
Queens Park Shed
trippaswhitegroup.com.au/our-venues/Centennial-Parklands-Dining
Photo credit: Trippas White Group
Tags: cafe, Interior Architecture, Interior Design, renovation, rural, Sydney, wood
---