The Saccharomyces Beer Cafe was designed by May Tree Studios in parallel with the business concept by Simon Booy, Dirk Booy, Felicity Booy and Luke Gardiner – three siblings and one friend whose love of the humble brew, grew to become a fully fledged bar/cafe venture.
When the semi-enclosed brick courtyard became available as a possible tenancy (developed by Aria Property Group with base build by Stephen Cameron, architect) the group jumped, recognising the poetic possibilities of a "back of house" setting (Fish Lane provides service access to larger tenancies fronting Melbourne Street). Their intention was to create a place that would foster a "craft beer community" with flexibility built in to accommodate various modes of use. The result is part beer hall, part live music/comedy venue, part laneway cafe with a delightfully moody, garden courtyard atmosphere.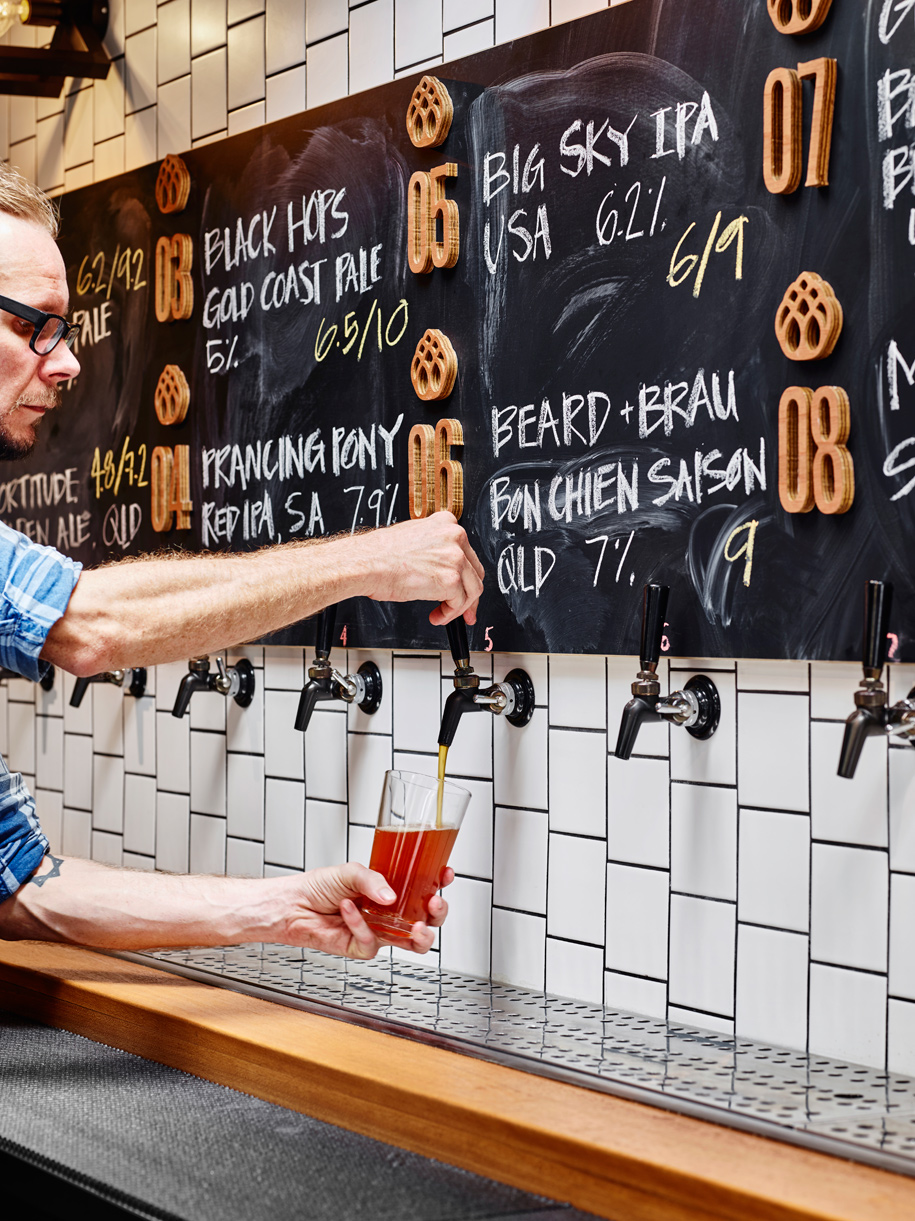 The long thin space divides loosely into three, with bar and cafe at opposite ends of a central beer and dining hall. Space is partitioned by two, floor to ceiling curtains and more subtly zoned by high and low furniture. Timber benches set within window alcoves bring focus to the laneway and the framed animation of passersby. The bar itself is akin to a concrete 'altar' with beer taps, wall mounted and graphically integrated.
Material expression is complementary to existing red brick walls and alcoves. "We wanted to respect that as the feature. We wanted to let that pop," says Alisha Bouris of May Tree Studios. Amber tones are reflected in custom leather bucket seats, which were cleverly designed from repurposed school chairs. Timber tabletops brings tactile warmth and soften the monochrome palette with accents in Carrara marble and black steel. Drama is delivered courtesy of the horizontal rhythm of black beams set against white ceilings and reinforced by a continuous datum struck at height on each column.
Intentions to celebrate the outdoor qualities of the space are echoed in bespoke, wall mounted light fittings, fixed to bare white walls. "We wanted to maintain the idea that it was a garden on the edge of a site and the fit-out is about keeping it as an exterior kind of space," says Emily Juckes of May Tree Studios. Elsewhere pendent lights make fine, cage-like objects which throw geometric shadows on walls and floors and bring an alluring night-time ambience. During the day the space is flooded with natural light, from side openings and skylights above, making it a kind of "shadow box" and the perfect spot to pacify day/night liquid dependencies.
May Tree Studios
maytreestudios.com.au
Cameron & Co
cameron-co.net
Saccharomyces Beer Cafe
saccharomyces-beercafe
Photography by: Toby Scott.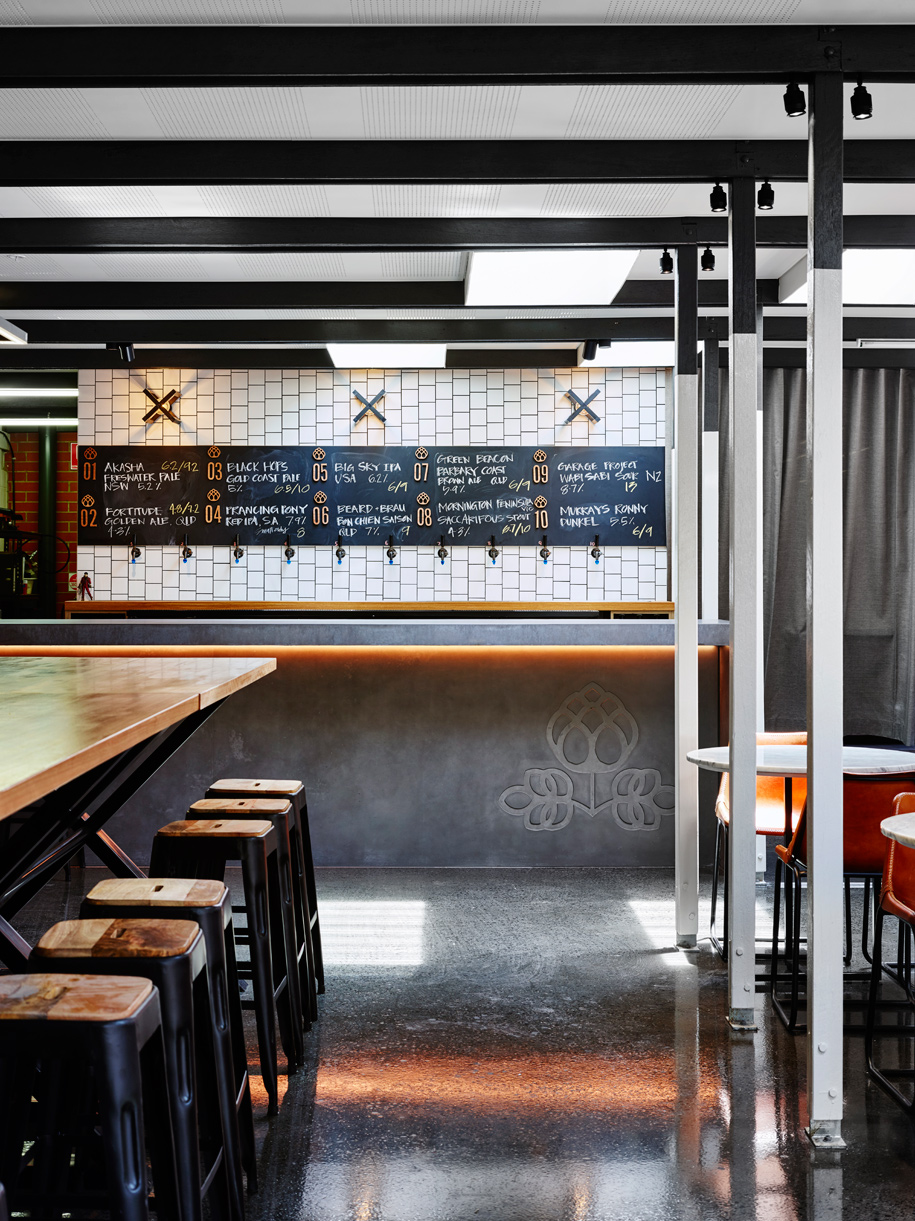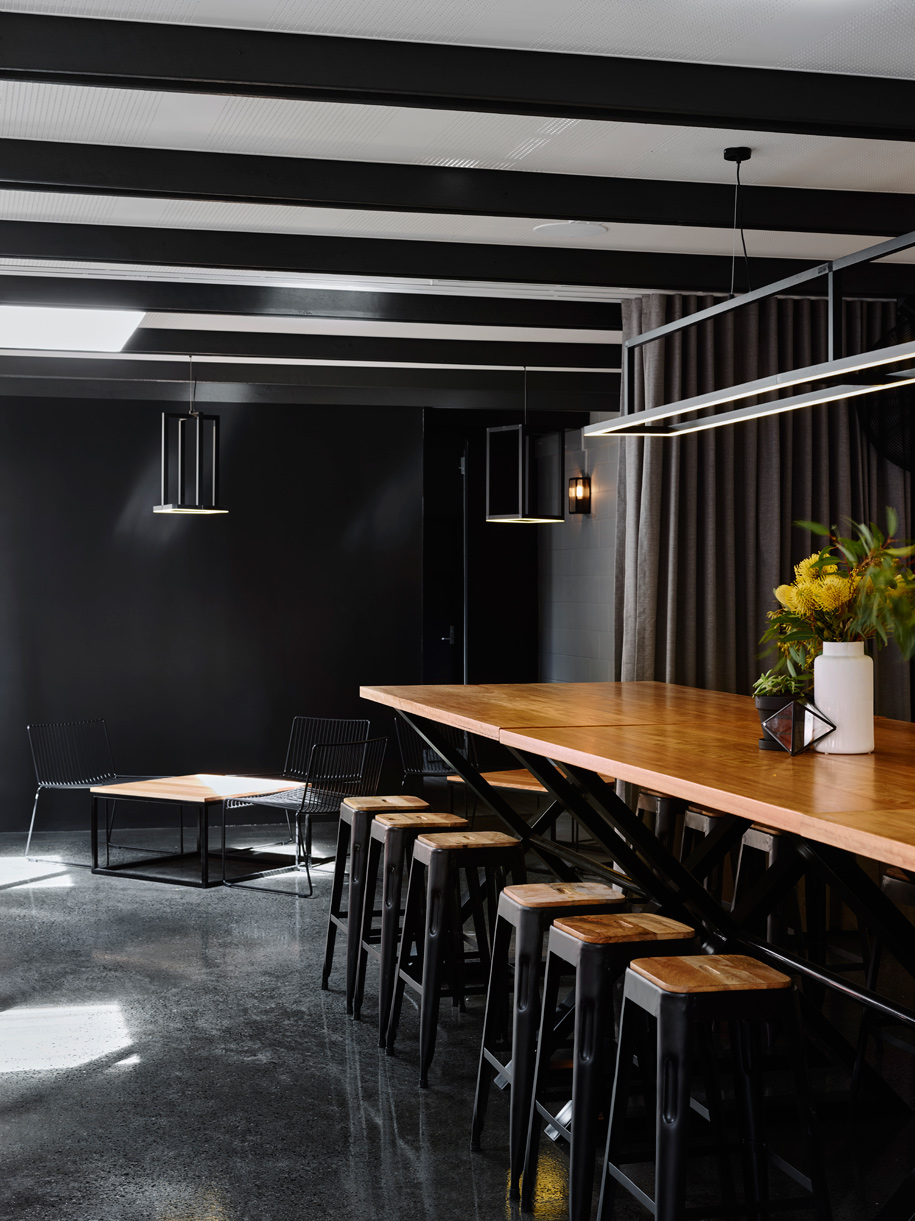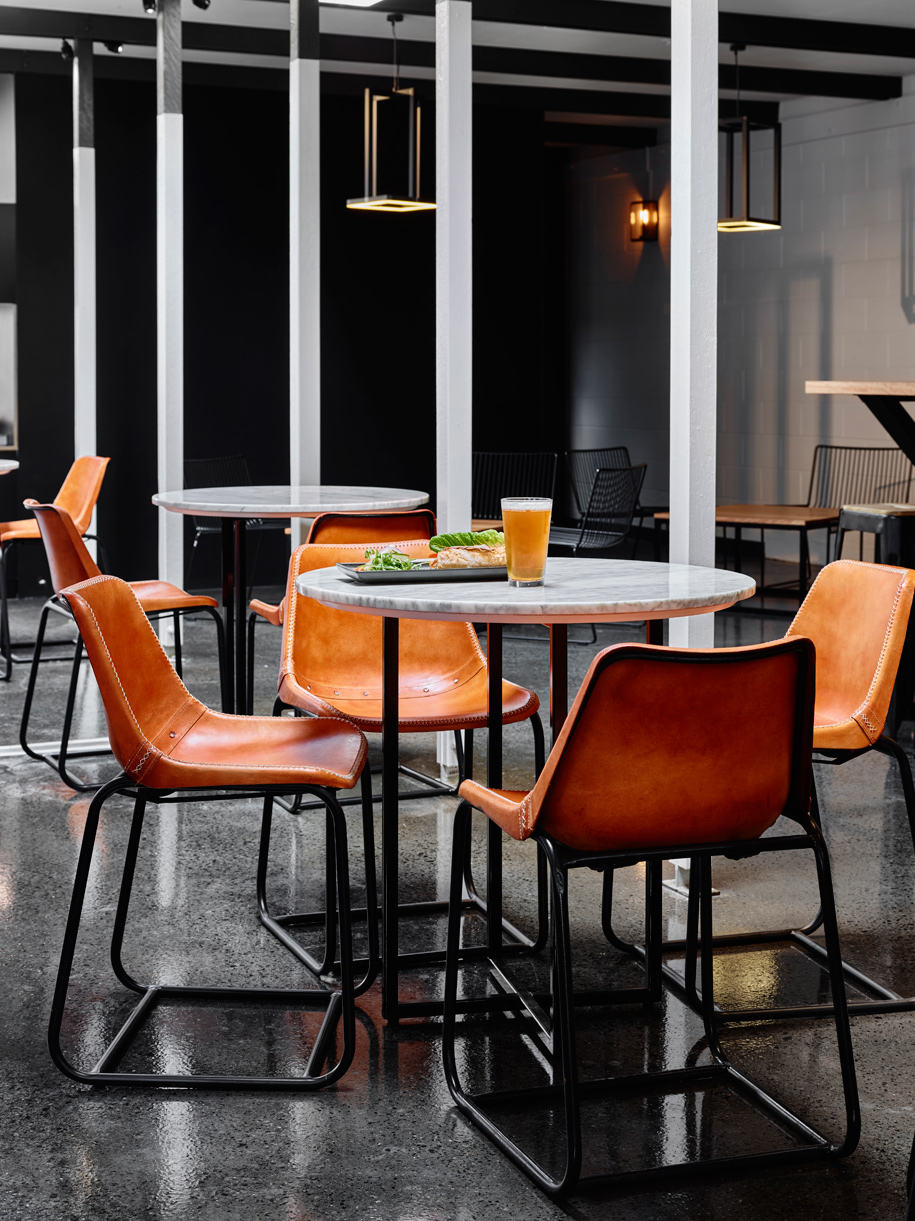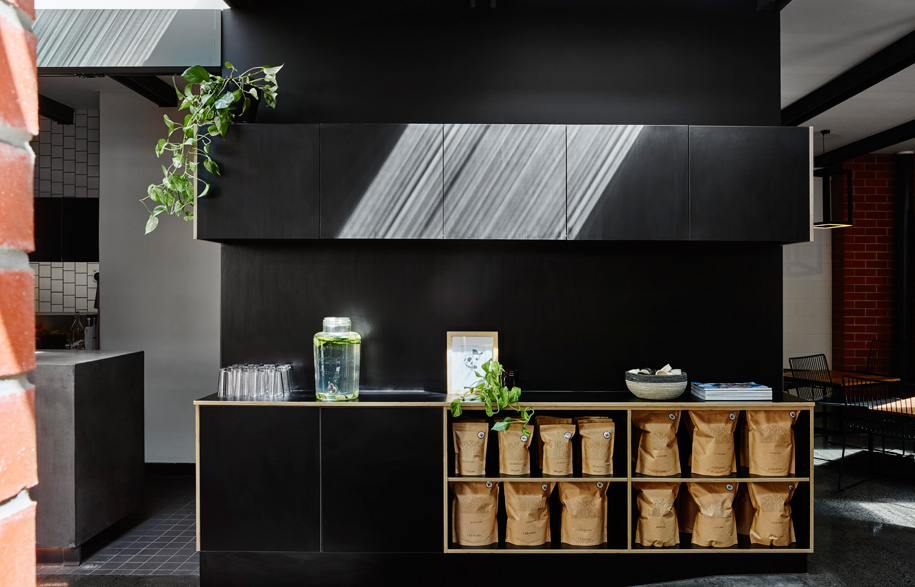 ---