Kunming, China is a city graced with a comfortable climate and a thriving environment. An old home is redesigned from a single-storey building to a double-storey holiday house, nestled amid emerald forests and cherry trees where it embraces the essence of the soil it rests on.
The building was designed to honour the land it inhabits, respecting the contours of the original foundation. Transforming it into a double-storey dwelling without tampering with the primary structure was a concept presented by the design team and one that the client embraced.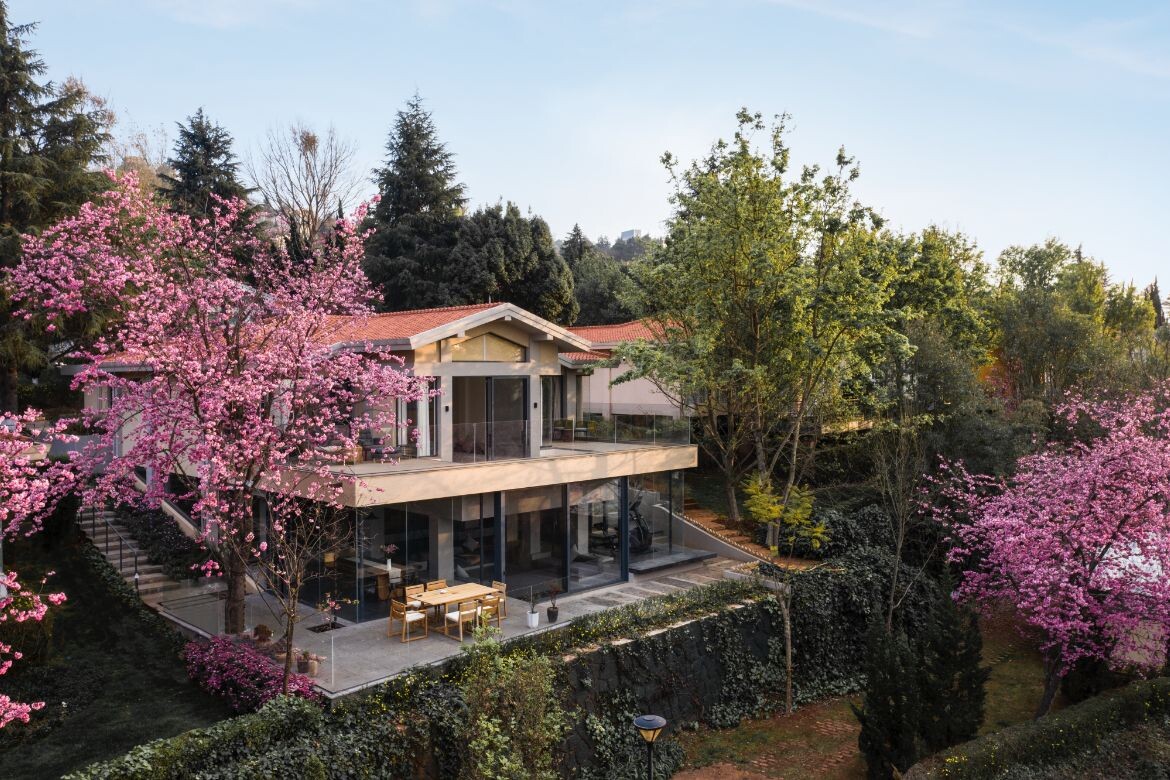 The resulting design solution expanded the living space, introducing more functional and visual layers to the home. Through a manipulation of space, the renovation has allowed for more usable areas, while still embracing its past.
The designers utilised the existing slope, positioning the lower level between the 2.9-metre and 3.6-metre ceiling heights. The team also had to navigate a series of more than a dozen columns, making for constraints that needed to be overcome. The best views were reserved for the dining, leisure, and fitness areas, while functional spaces like the kitchen, bathroom, and storage room have been allocated to the rear, set back from the views.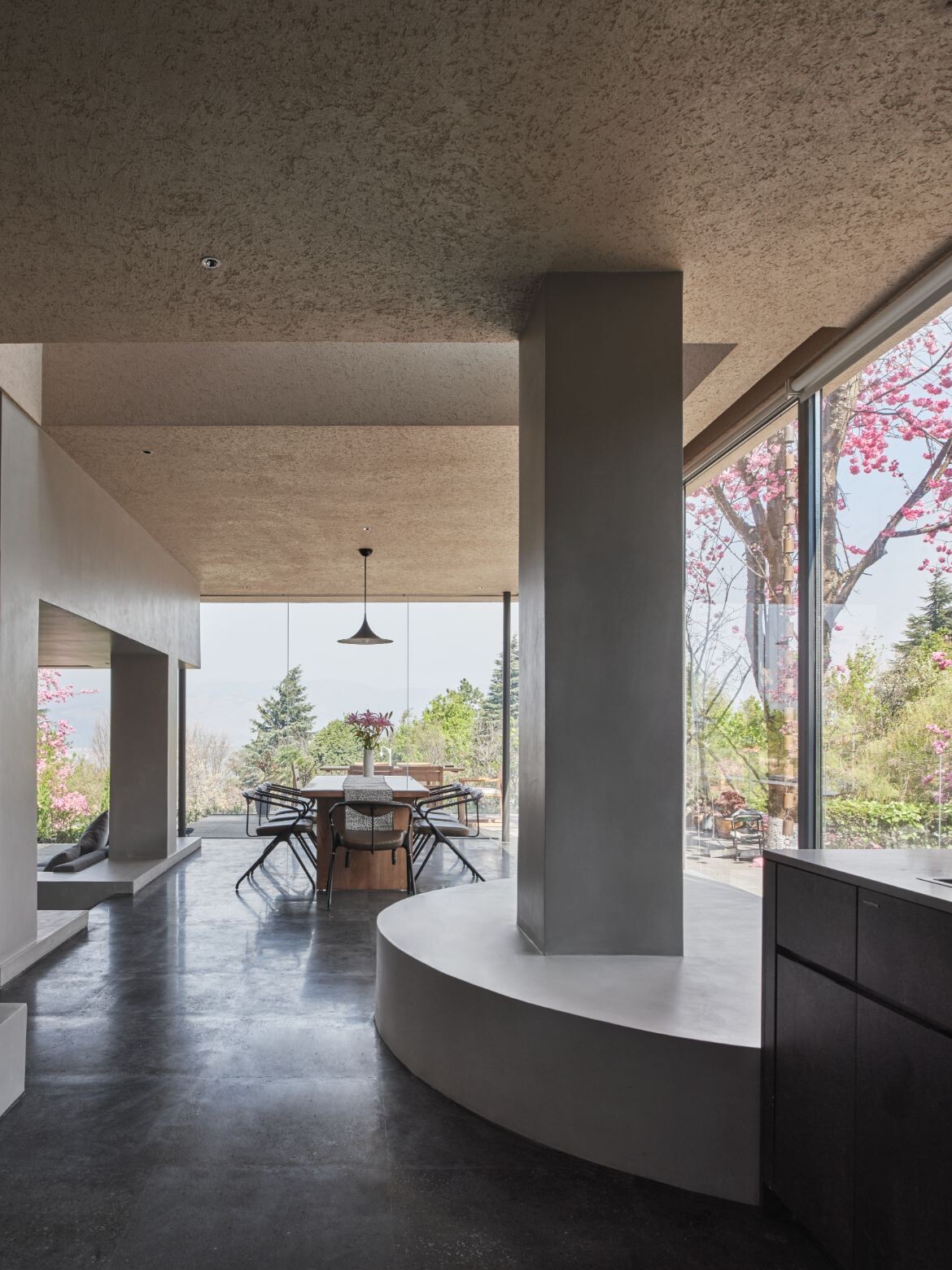 The new level, described as a 'glass box', allows for a flood of natural light, and the extension of round steel columns provides structural support for the terrace above. The outer wall is finished with diatom mud with moisture-absorbing properties, creating a solid, tangible texture that seamlessly blends together with the micro-cement interior walls.
The interior design encapsulates the feeling of being deep in the earth, with spatial features shaped by a combination of ground height and original columns. Subtle side windows in the kitchen and daylight arcs in the bathroom offer a cave-like experience, providing an immersed, relaxing contrast to the bright first floor.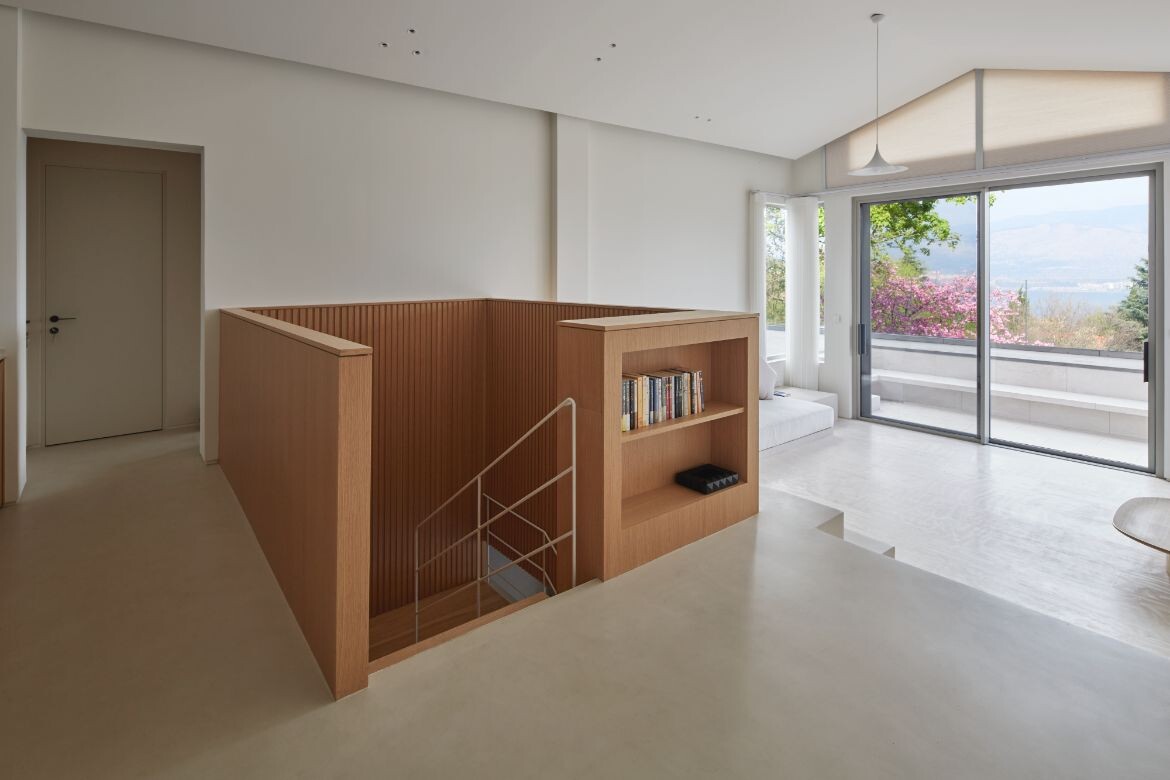 Ascending to the first floor via the wooden staircase hall, visitors are greeted with a warm, enveloping ambience reminiscent of a cosy 'wooden box'. The first-floor layout features an entrance, water bar, sunken living room, and terrace arranged along an axis. Each private bedroom branches off this central axis. Local volcanic stone bricks extend from the outdoor path to the entrance, subtly blurring the boundary between the indoors and outdoors.
The residence's outdoor space has been expanded threefold, featuring courtyard walkways, terraces, small gardens, and an array of plants. Each area offers a unique atmosphere underpinned by carefully chosen materials such as pebbles, slates, and outdoor preservative wood floors.
Each detail of this home contributes to its allure, resulting in a striking balance of simplicity and elegance.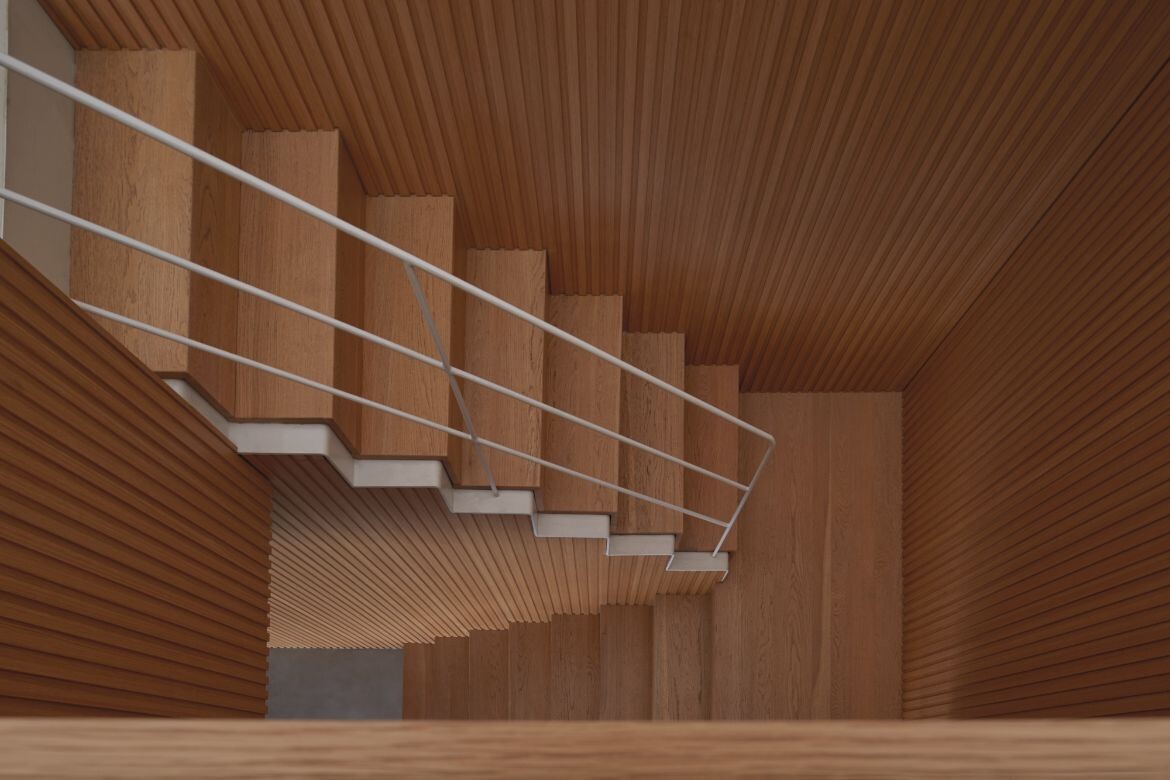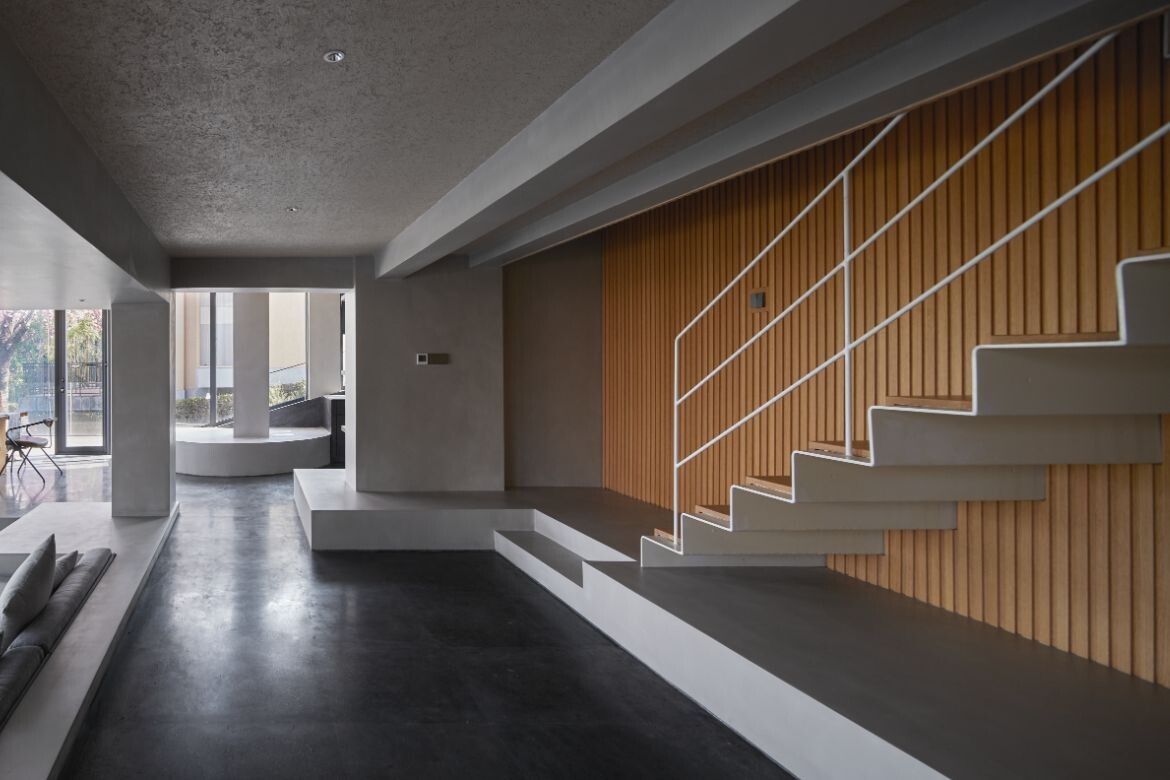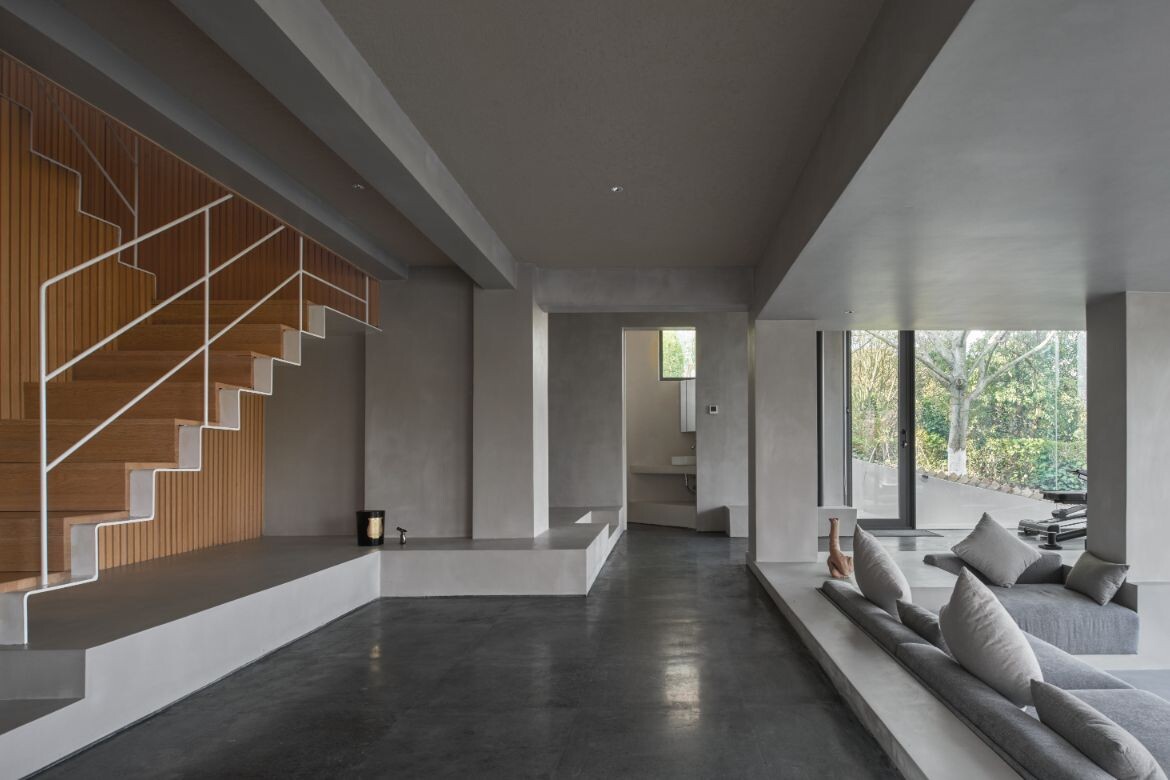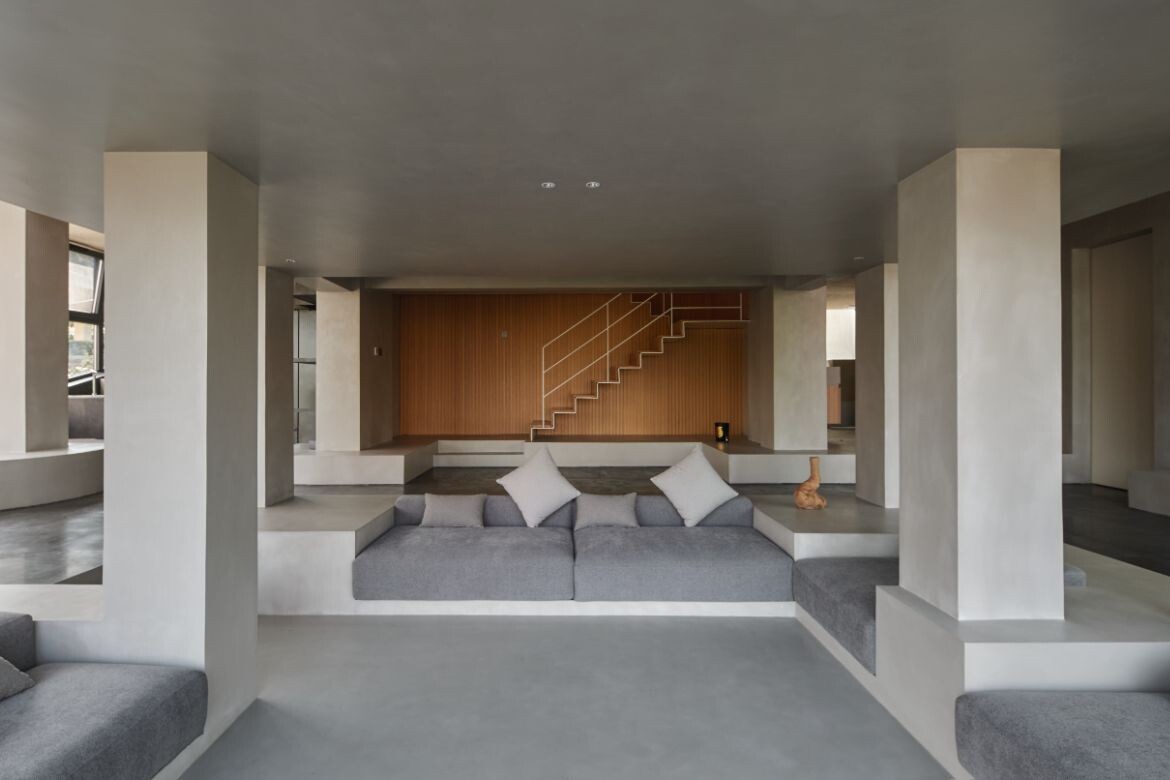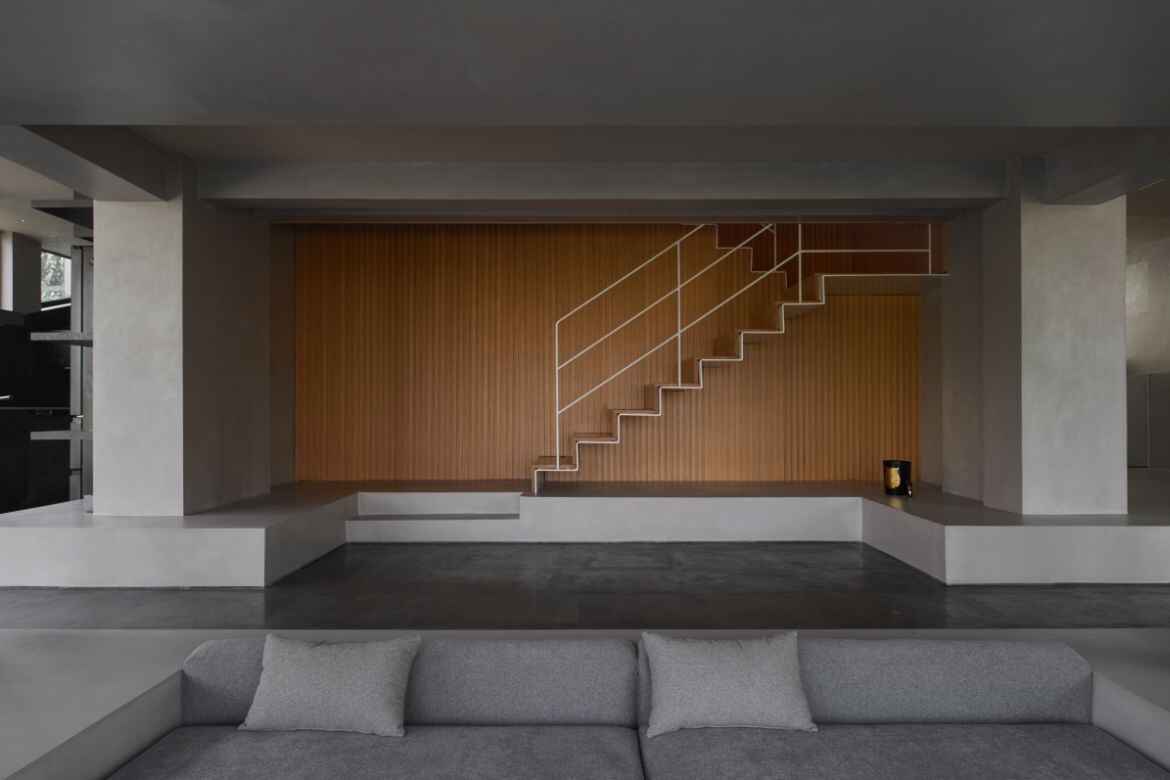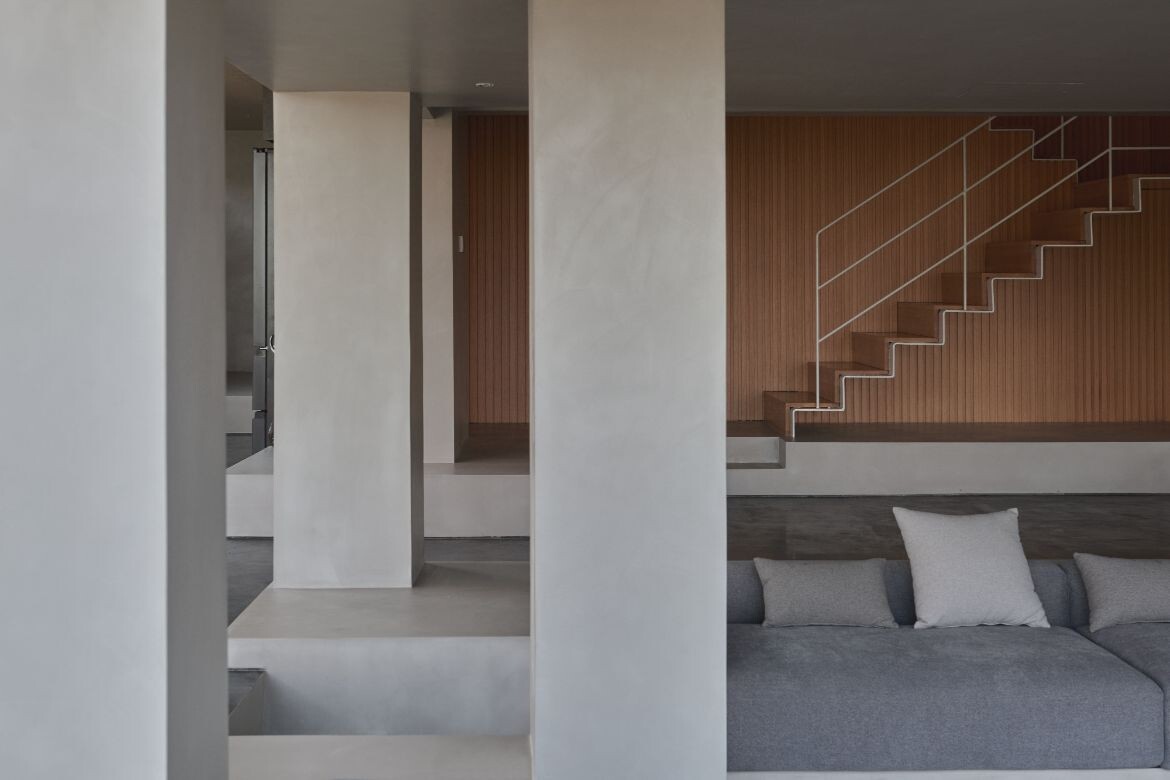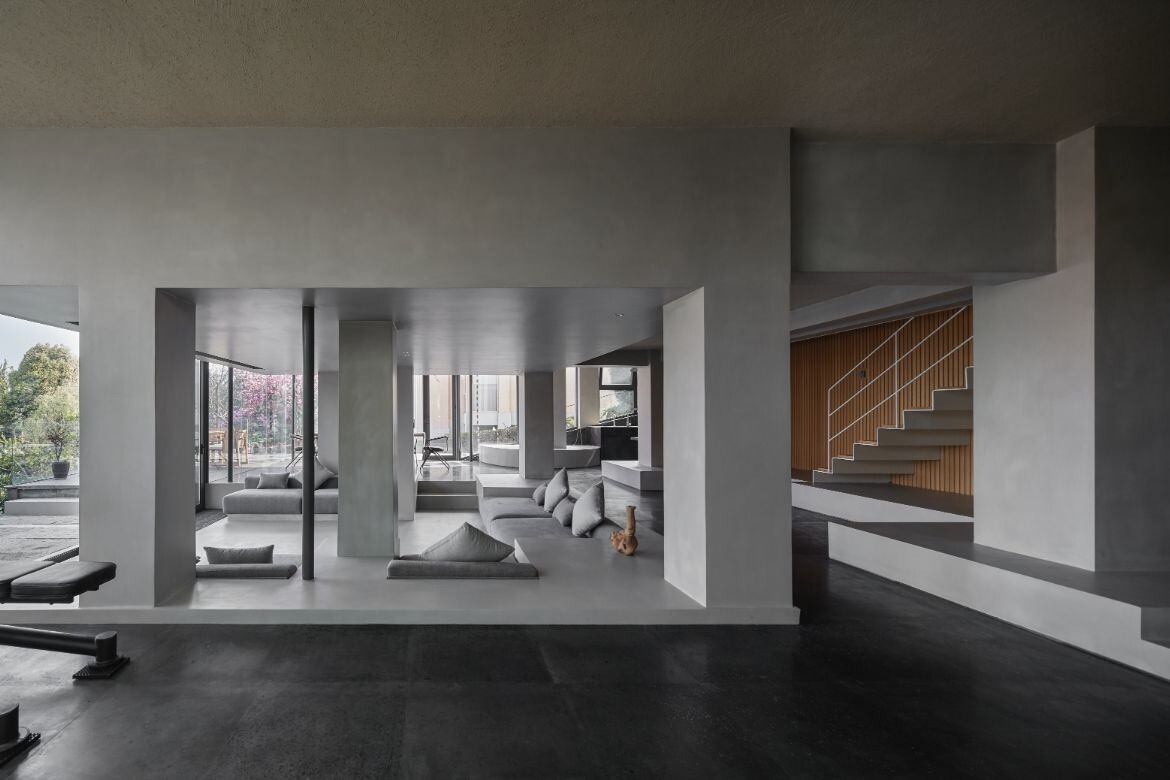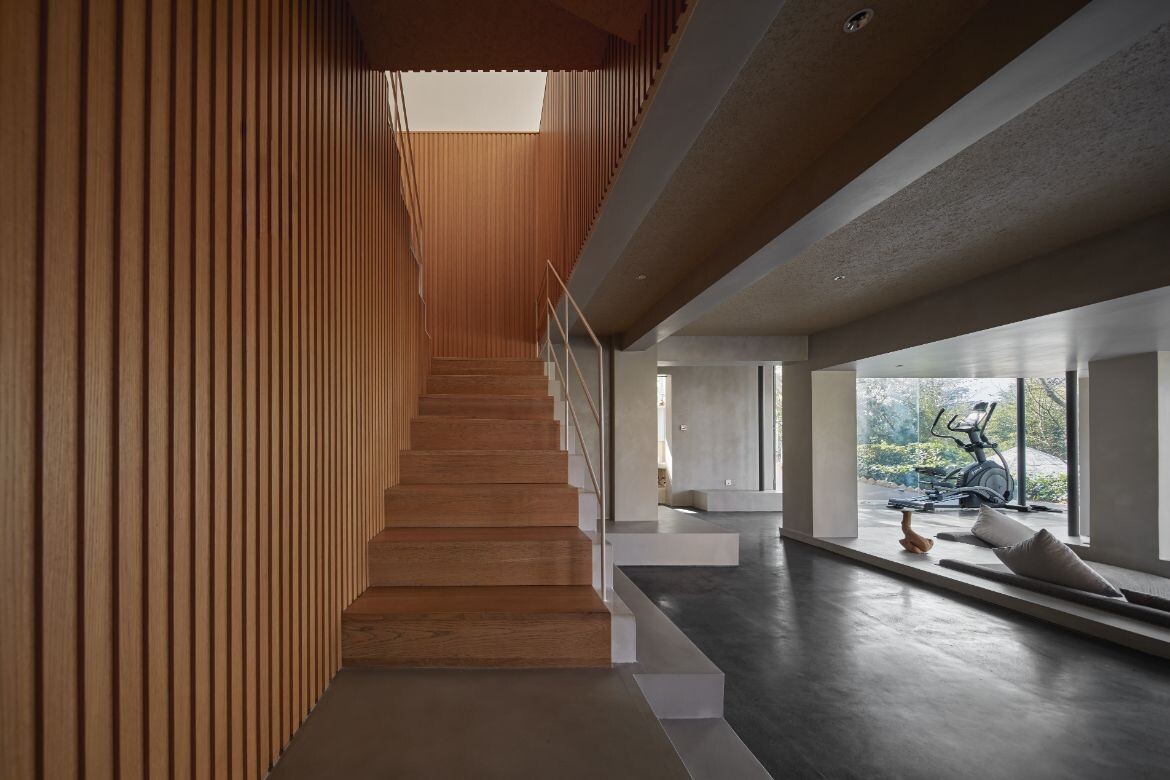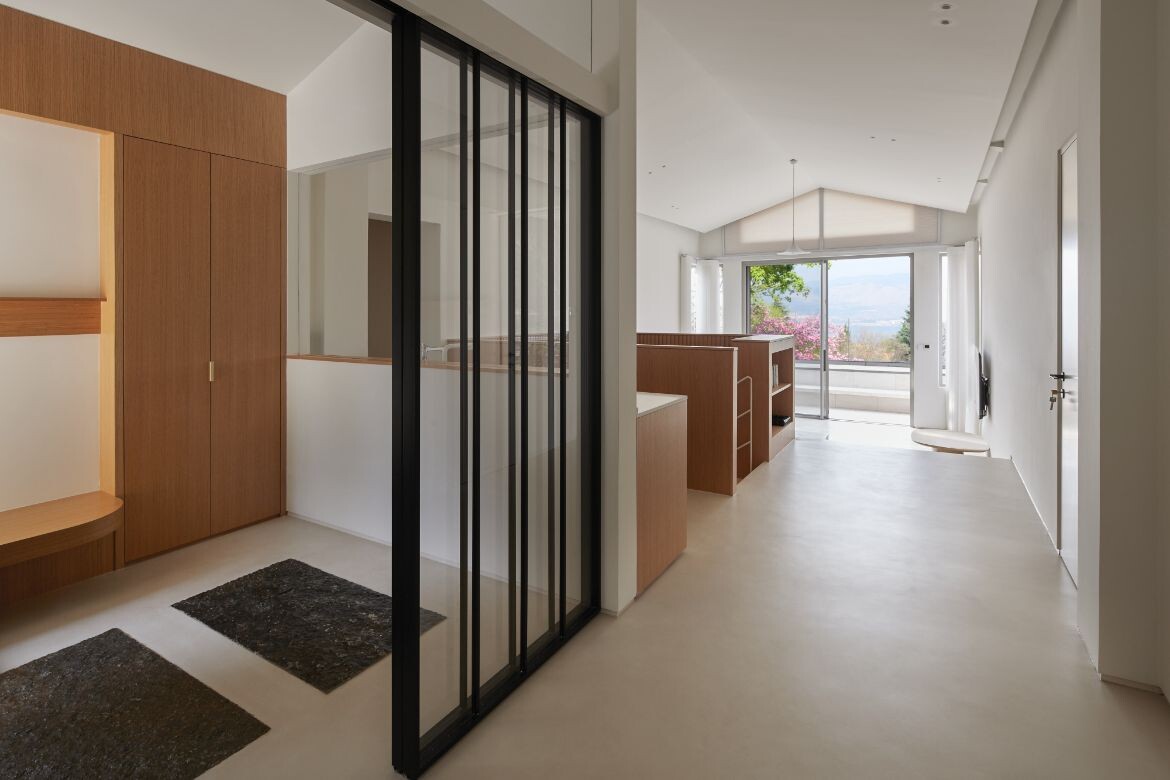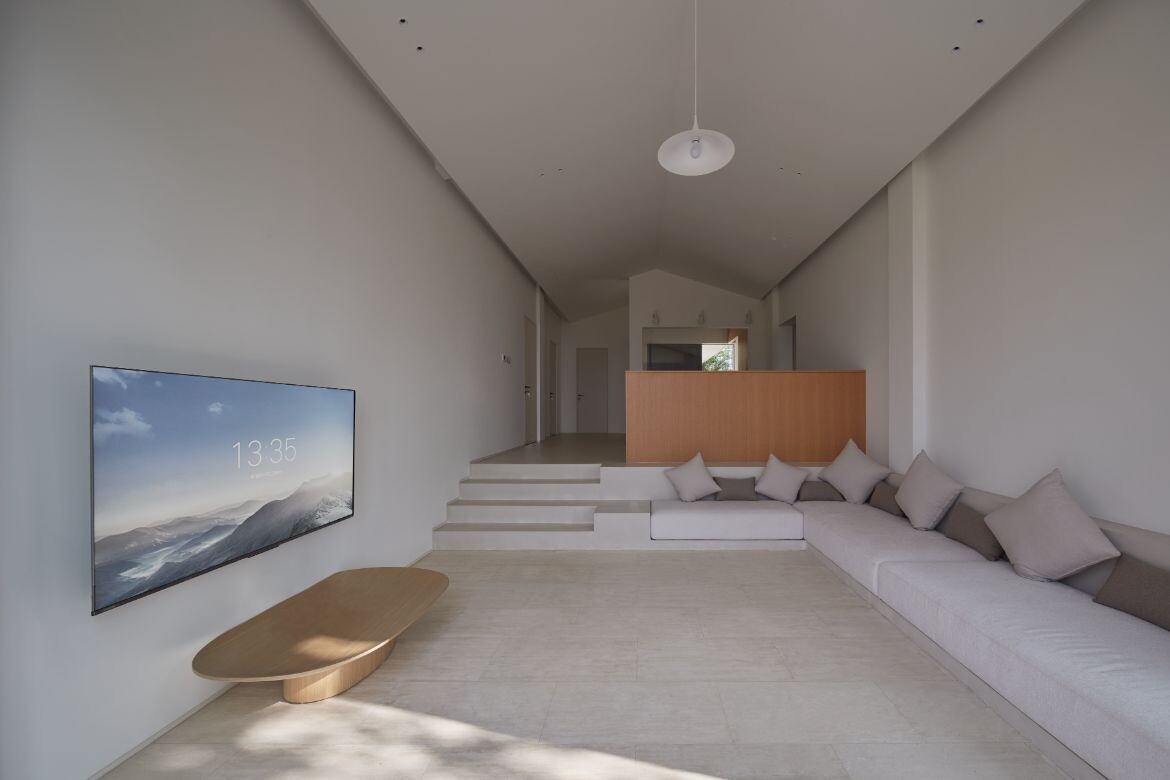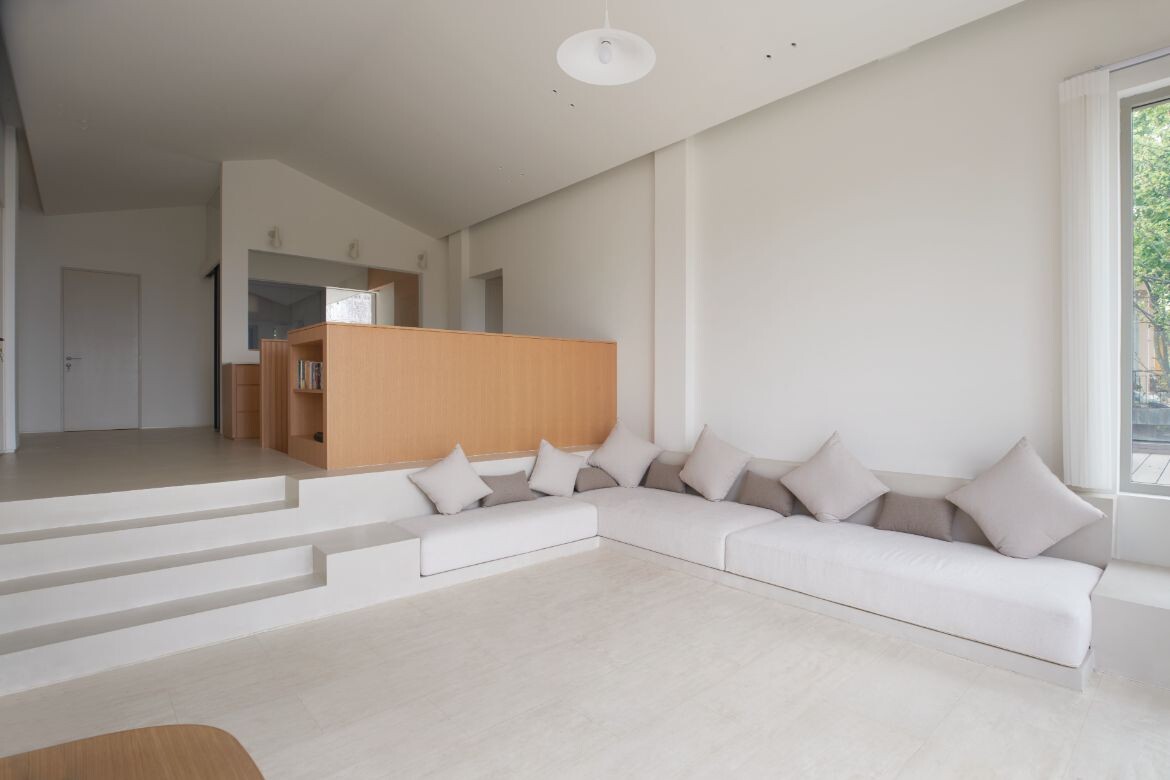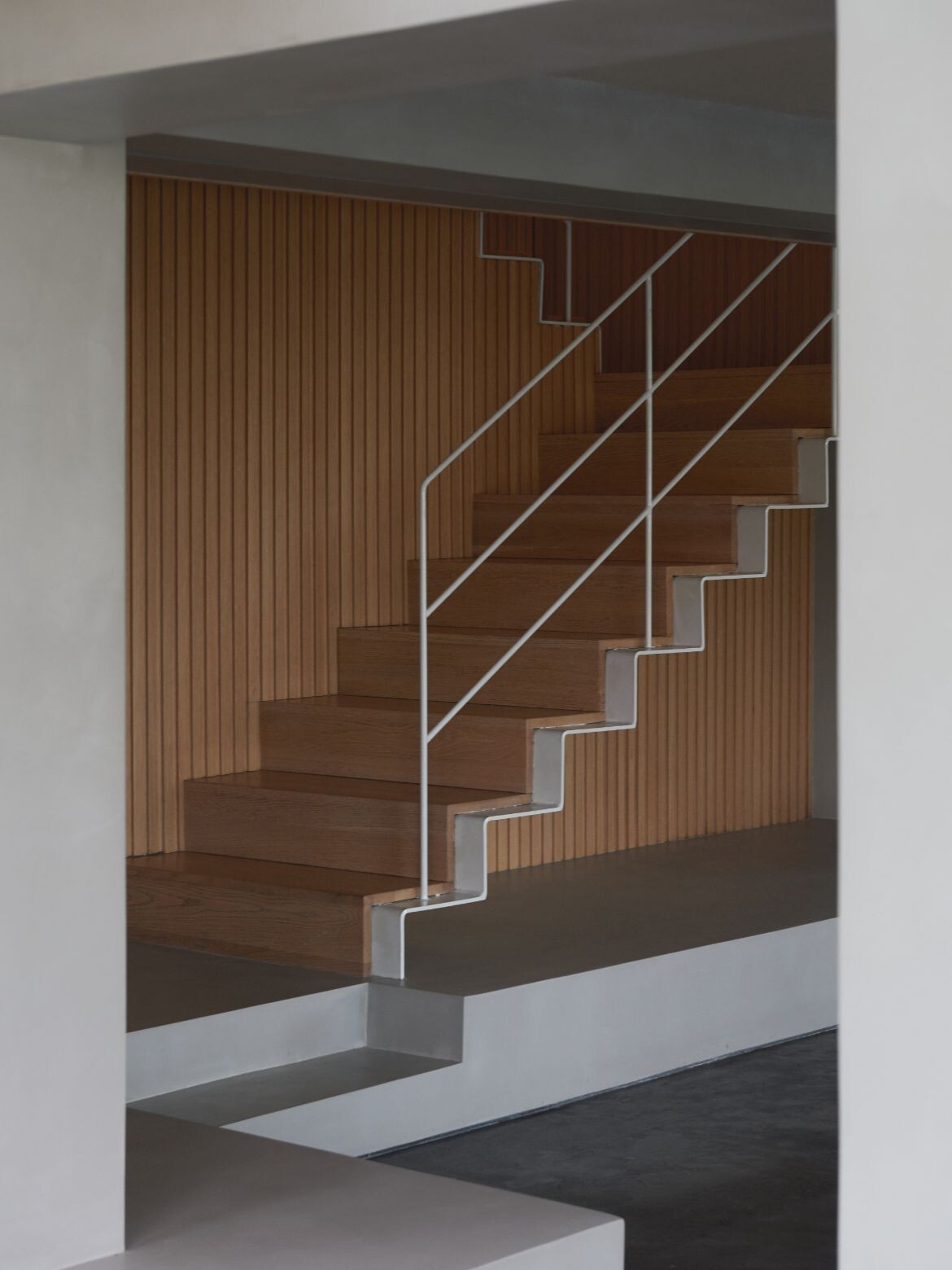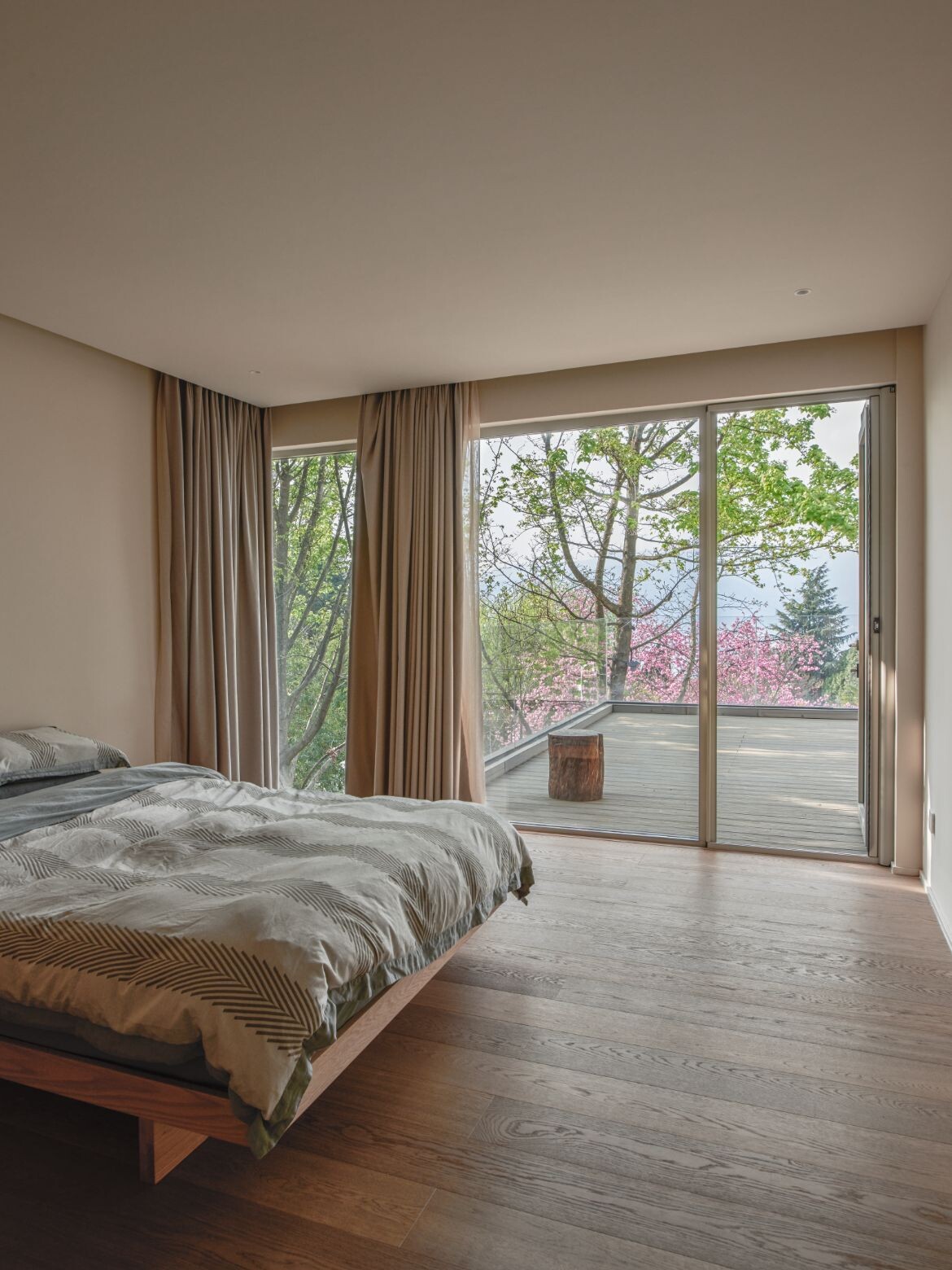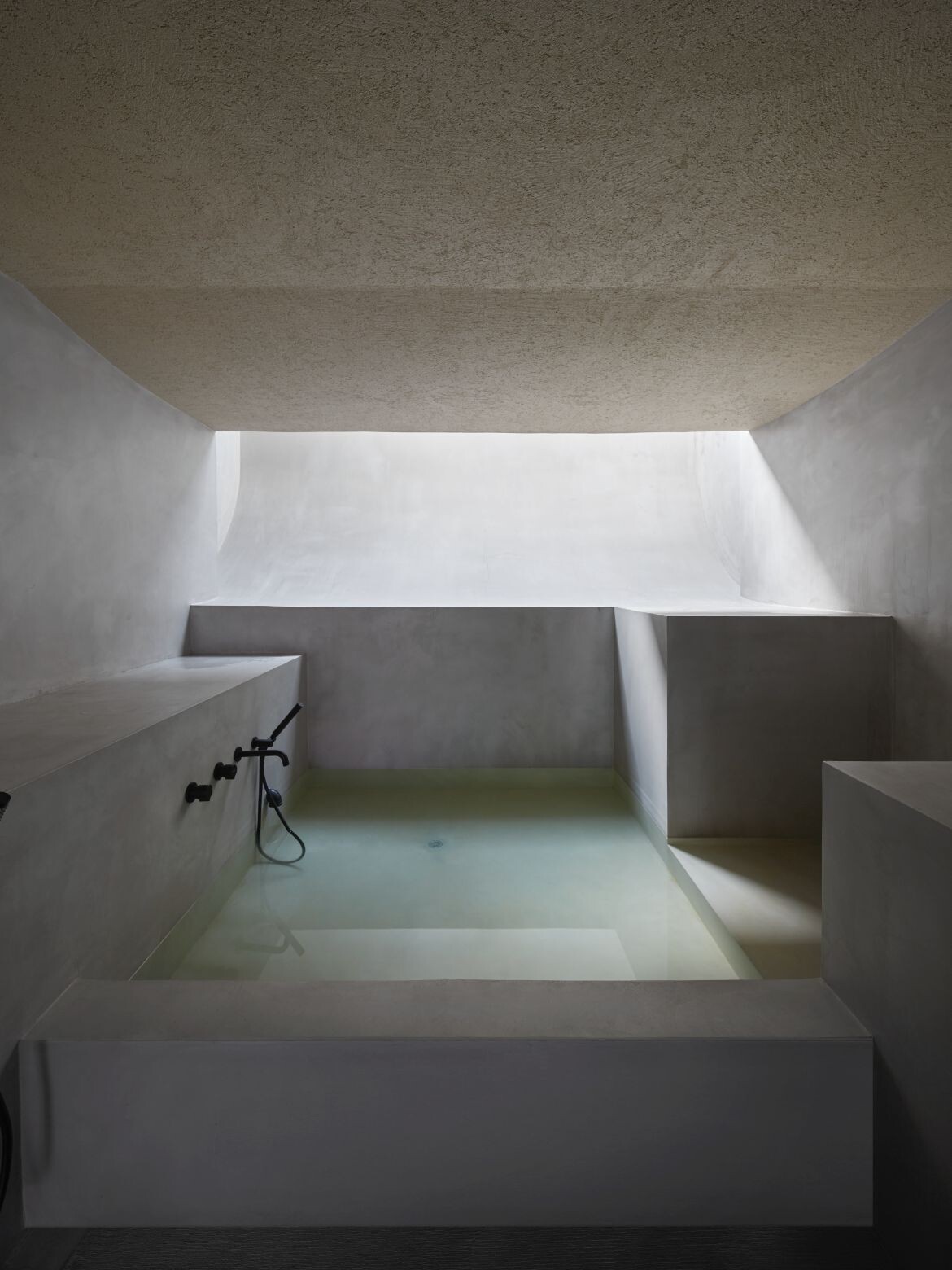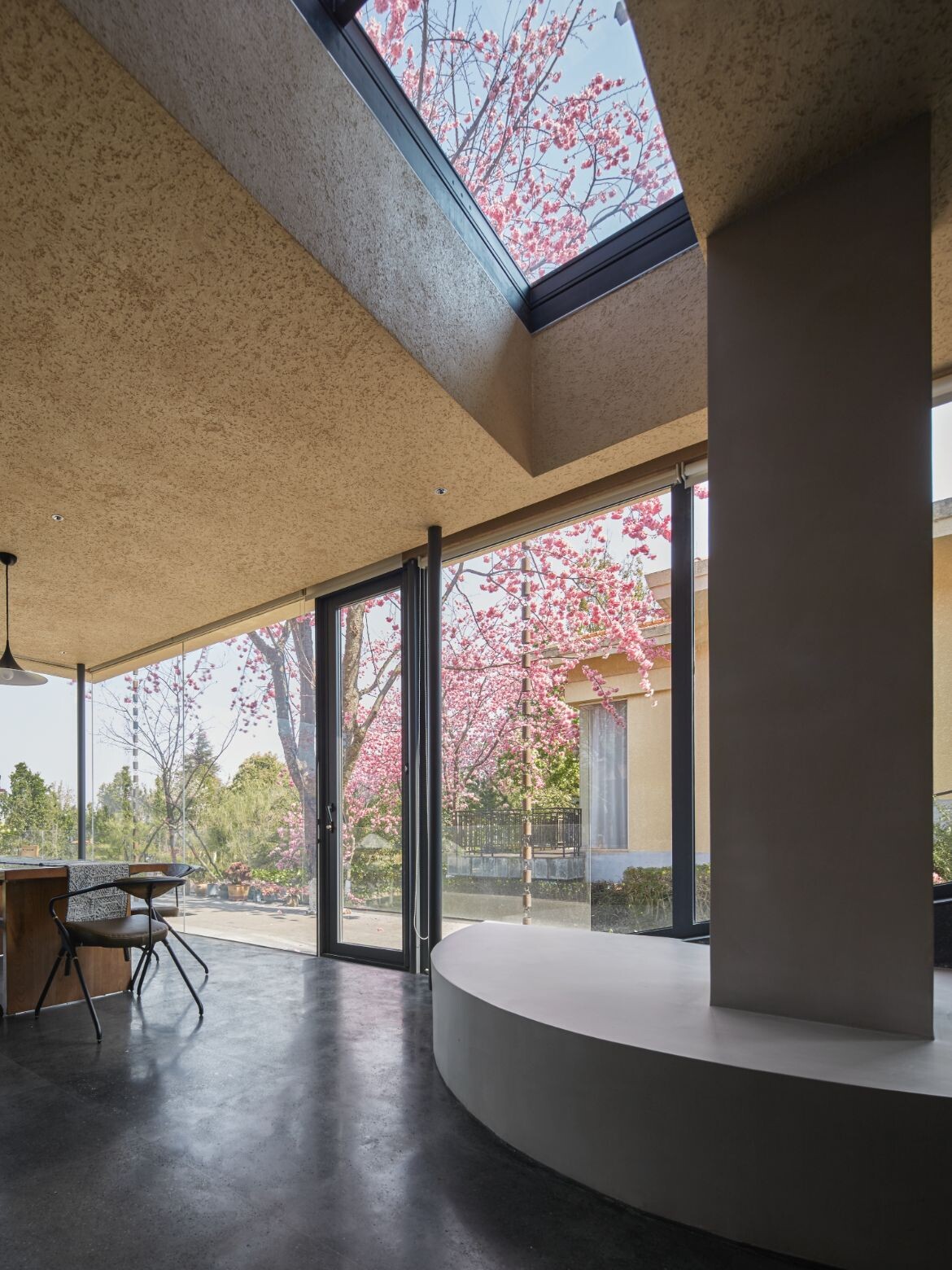 Project details
Architecture and interiors – KiKi ARCHi
Project team – Saika Akiyoshi, Tianping Wang
Photography – Ruijing Photo Beijing
We think you might enjoy reading about this hotel in Kyoto, MAANA
---