The Seaberg House by Kerstin Thompson Architects is a true interpretation of the Australian beach house. Breaking from the faux-crusted paint furniture and 'gone fishing' welcome, the house – with deconstructed and flexible layout – offers an accurate depiction of the casual coastal lifestyle.
The development of this classic design archetype ignores sandy gimmicks, and rather recalls the beauty of the beach house as a structure that is utterly entwined with its surrounding environment.
The standout design feature is the loose and free-flowing structure of the house itself. The main living space and master bedroom acts as the core of the building, and is hugged with clinging exterior outhouses. The spill of rooms over the site mimic the relaxed connotations of the seaside location, while also responding to the malleable nature of modern family life. These rooms are attached only via an overhanging pergola, providing a balance of protection and exposure to the outside when manoeuvring throughout the house.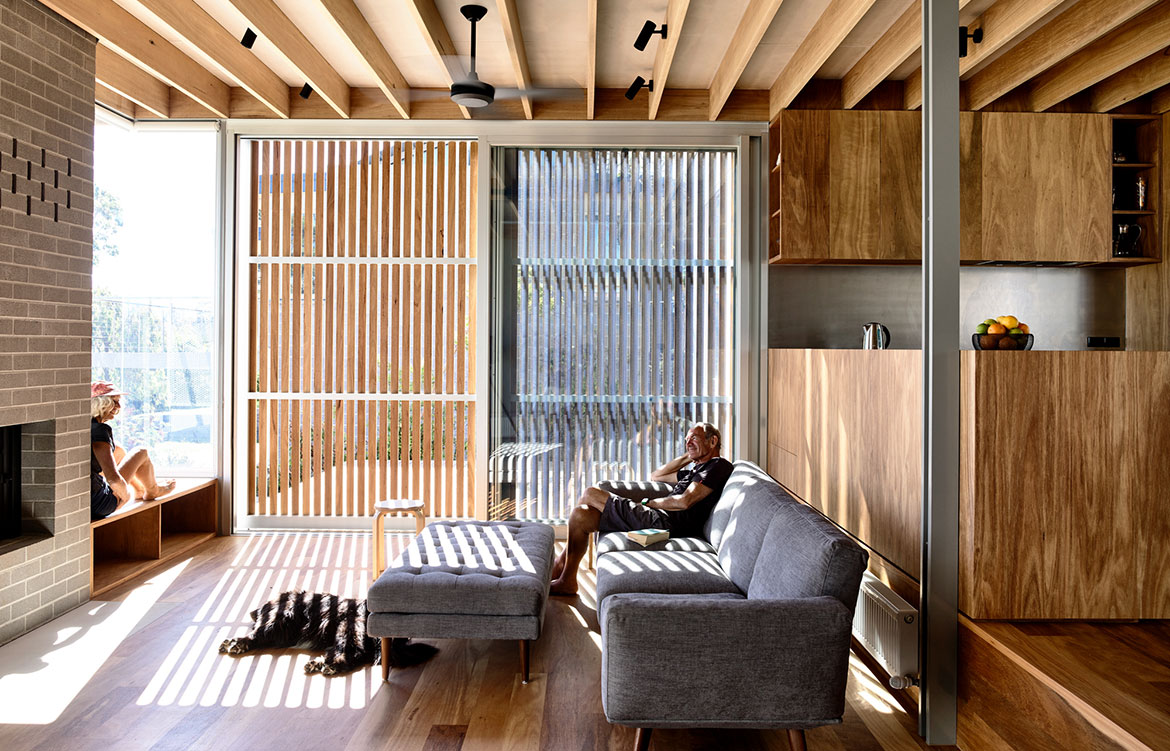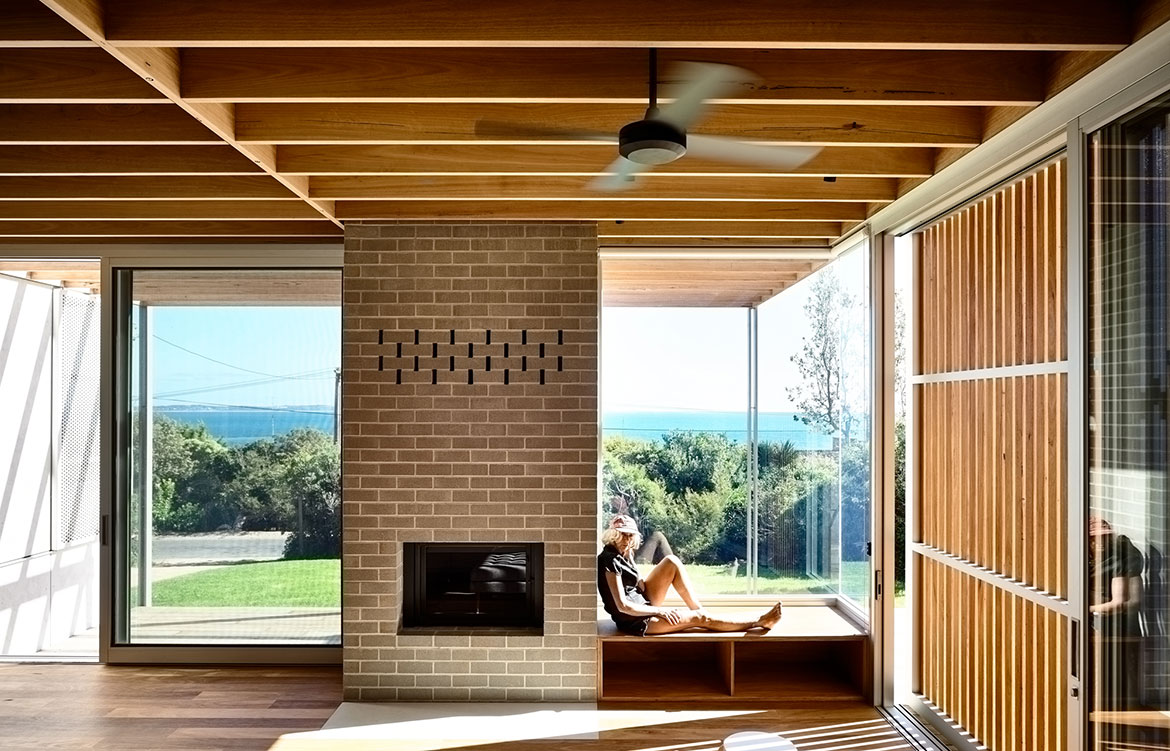 KTA's design pivots around an acute awareness of the site's natural features. When residents move between the segmented structures they are reintroduced with the exterior elements, increasing the presence of the outside world not only visually, but also physically. The stepped floor plan responds to the natural curvature of the site. This softens the form of the house slightly, as though the house is built up from, rather than cutting rudely into the earth. This also enables for the house to capitalise on the site's impressive sea views, even at the sheltered rear.
Light is harnessed within the design to visually interact and merge the house into the natural surrounding. With a decidedly minimal material palette – focusing on raw appeal timber and steel – the attention is diverted to the shadow play cast from slats and perforated screens. These cast an artistic geometric patterning that extends and fuses the houses exterior into the interior. The shifting direction of the sun and fall of these shadows animate the architecture, suggesting the spirit of the house, and further relating it to the life of the outside world.
Kerstin Thompson Architects
kerstinthompson.com
Words by Ella McDougall
Photography by Derek Swalwell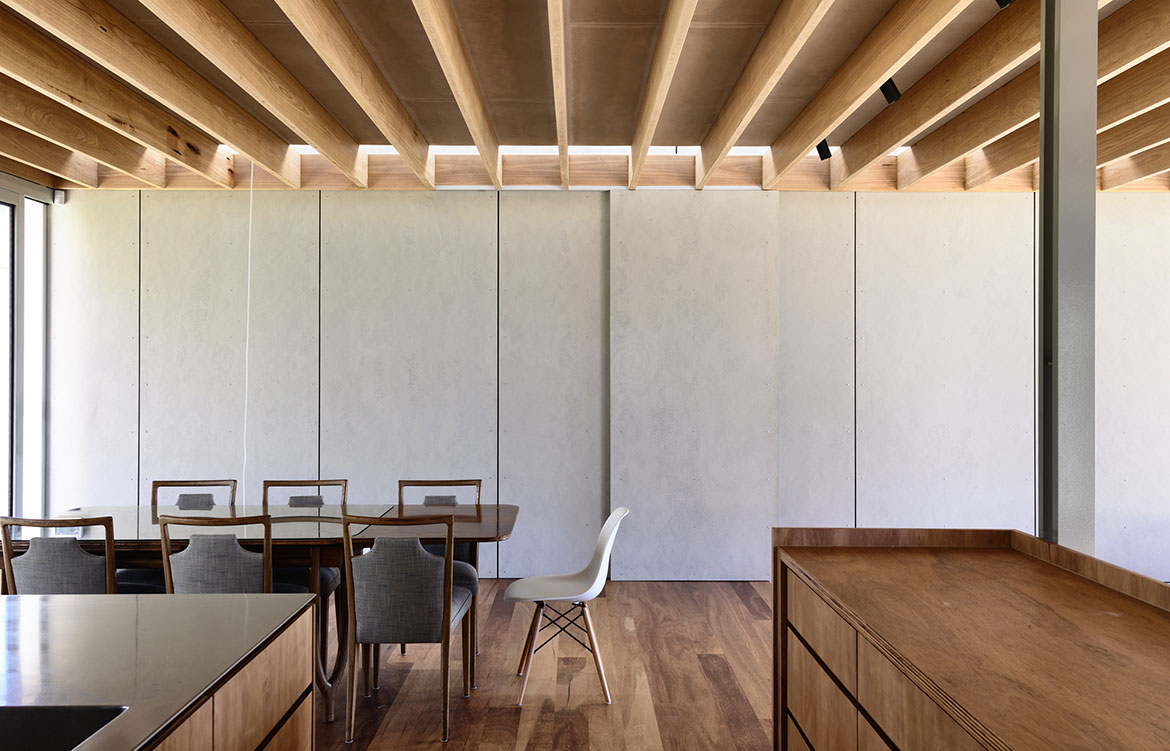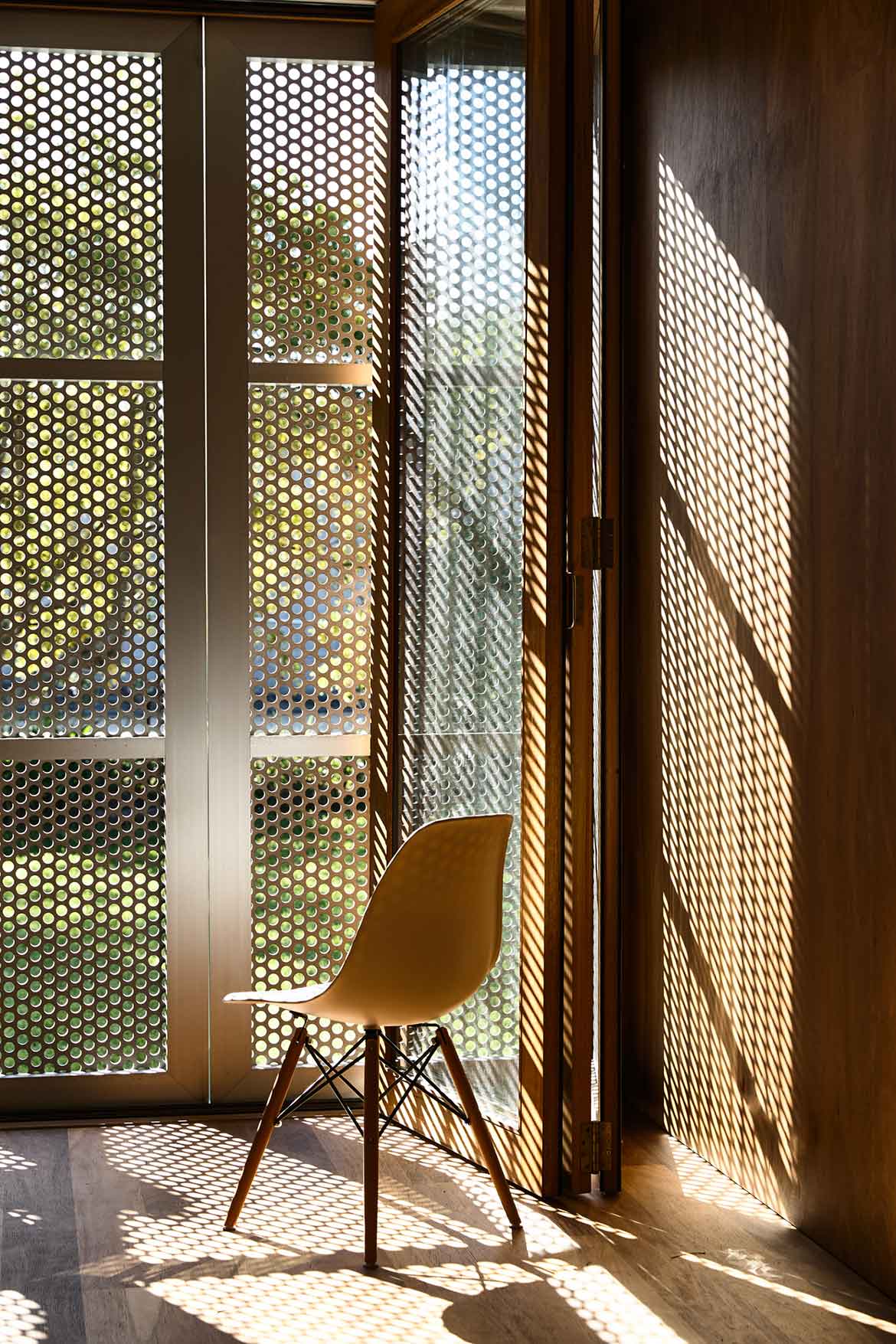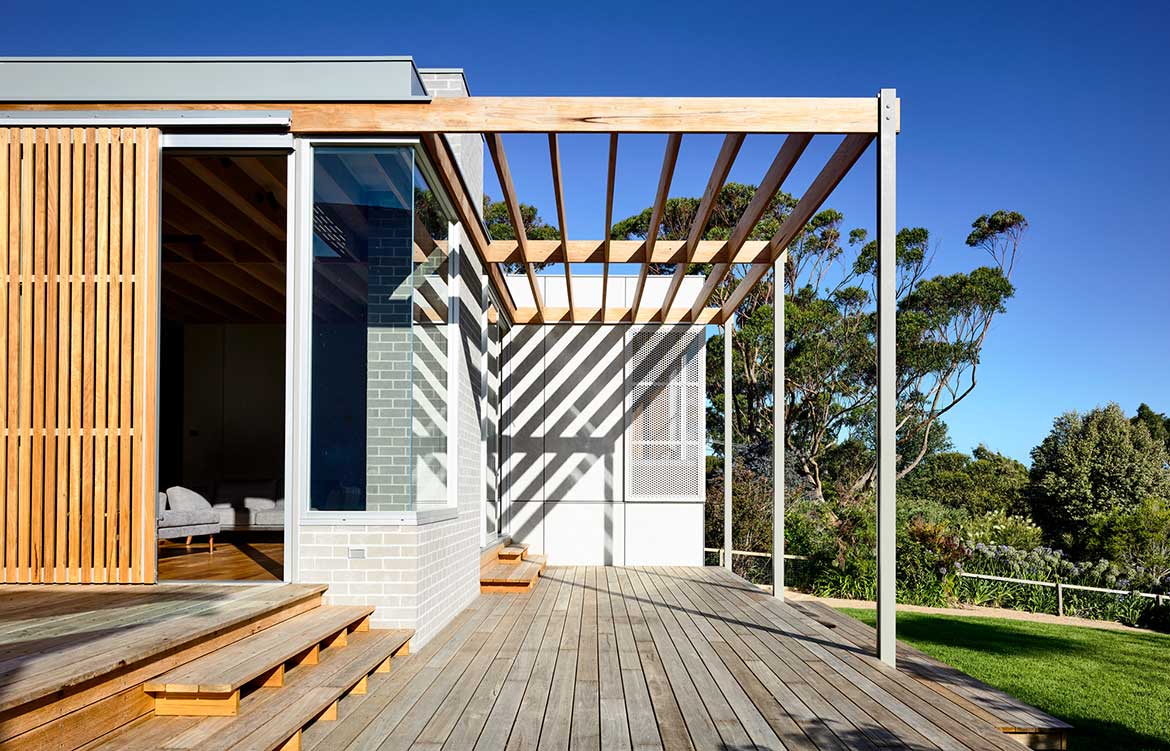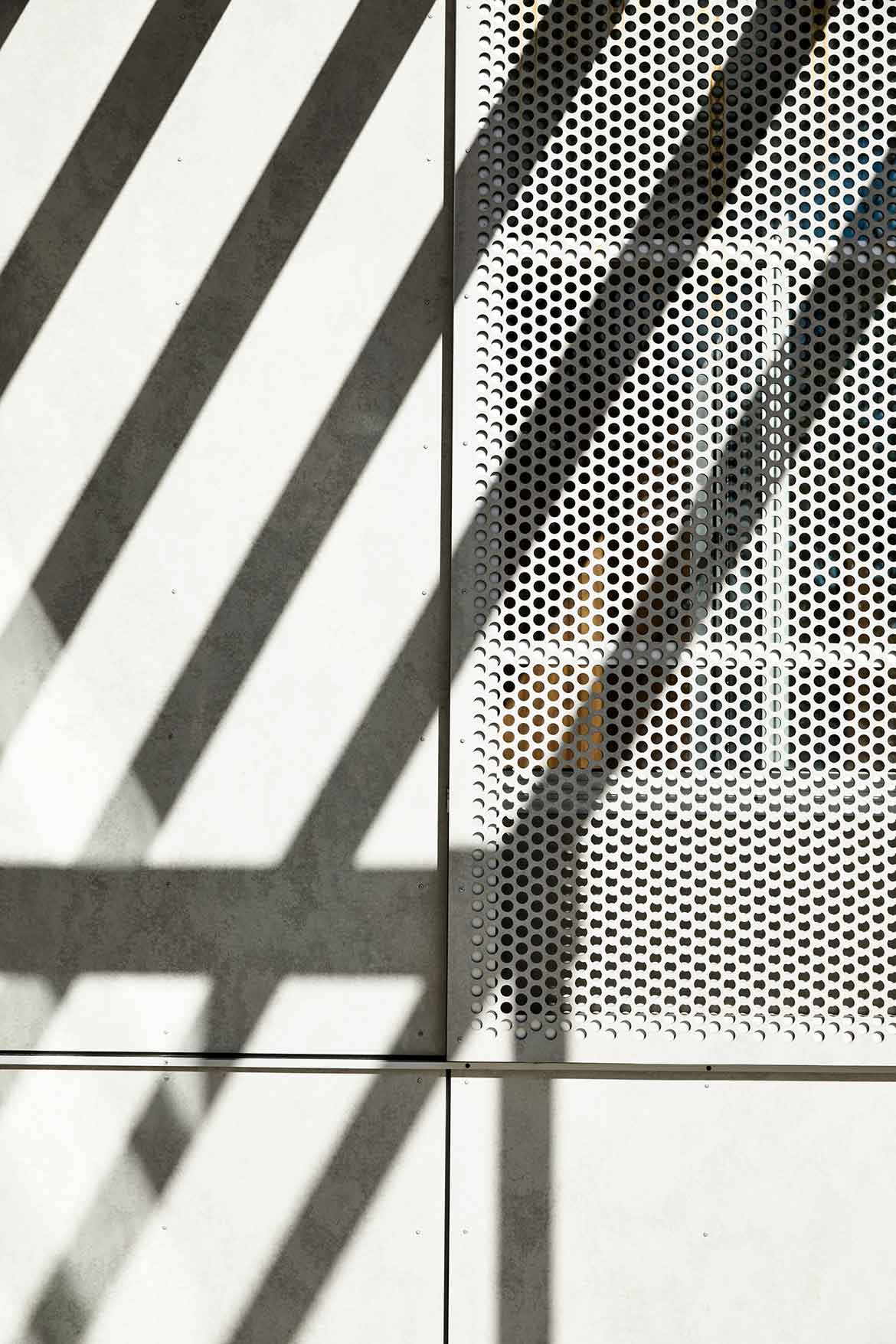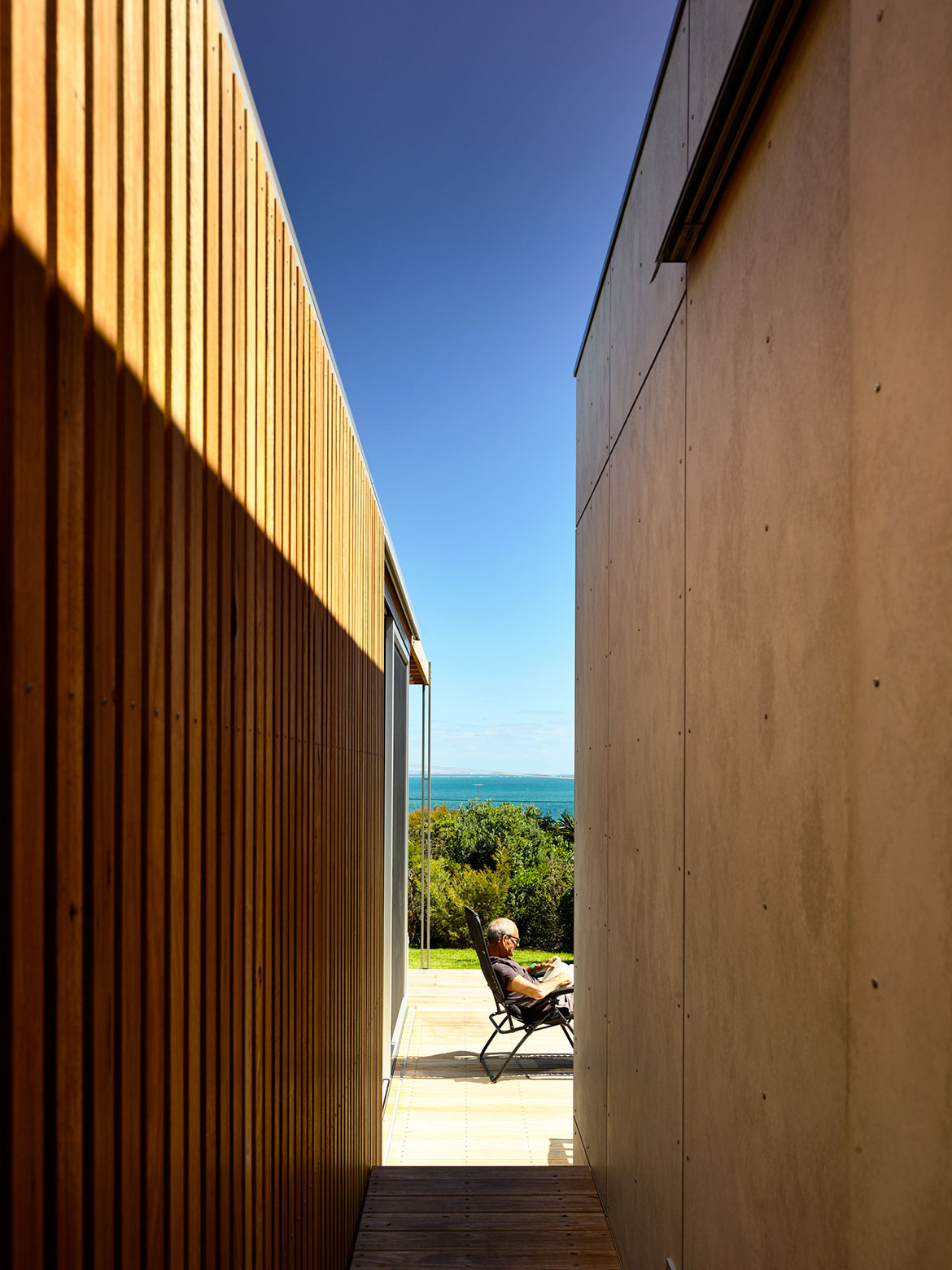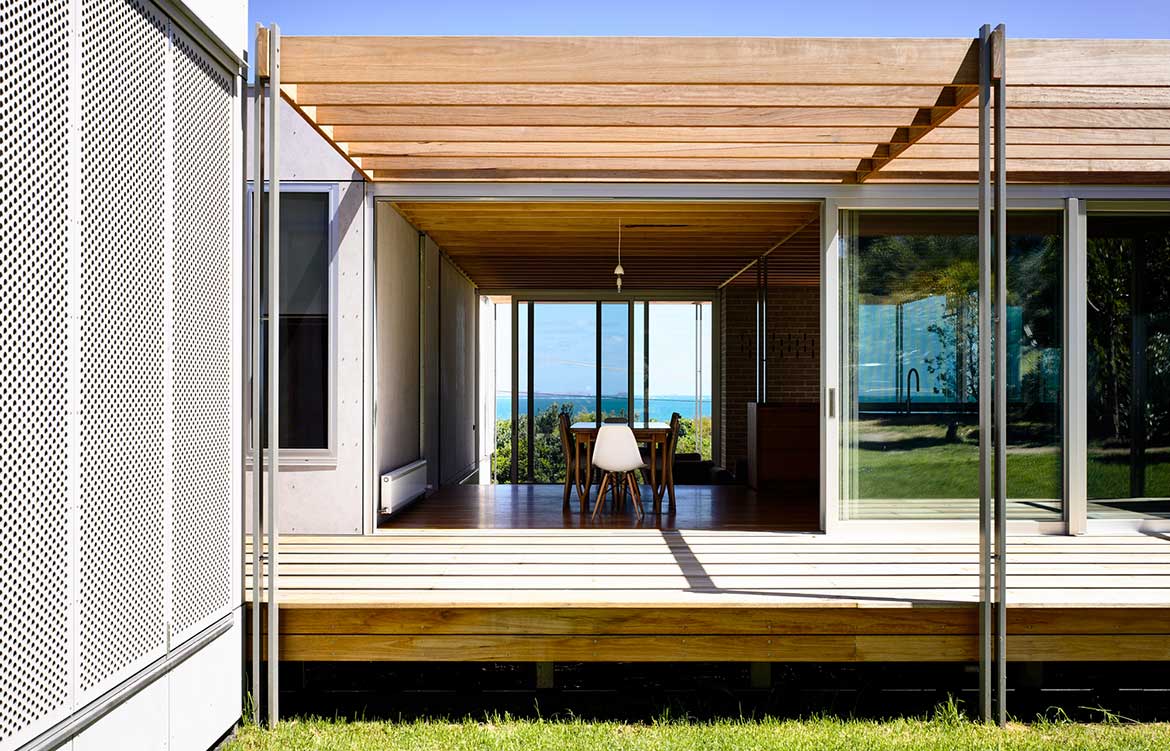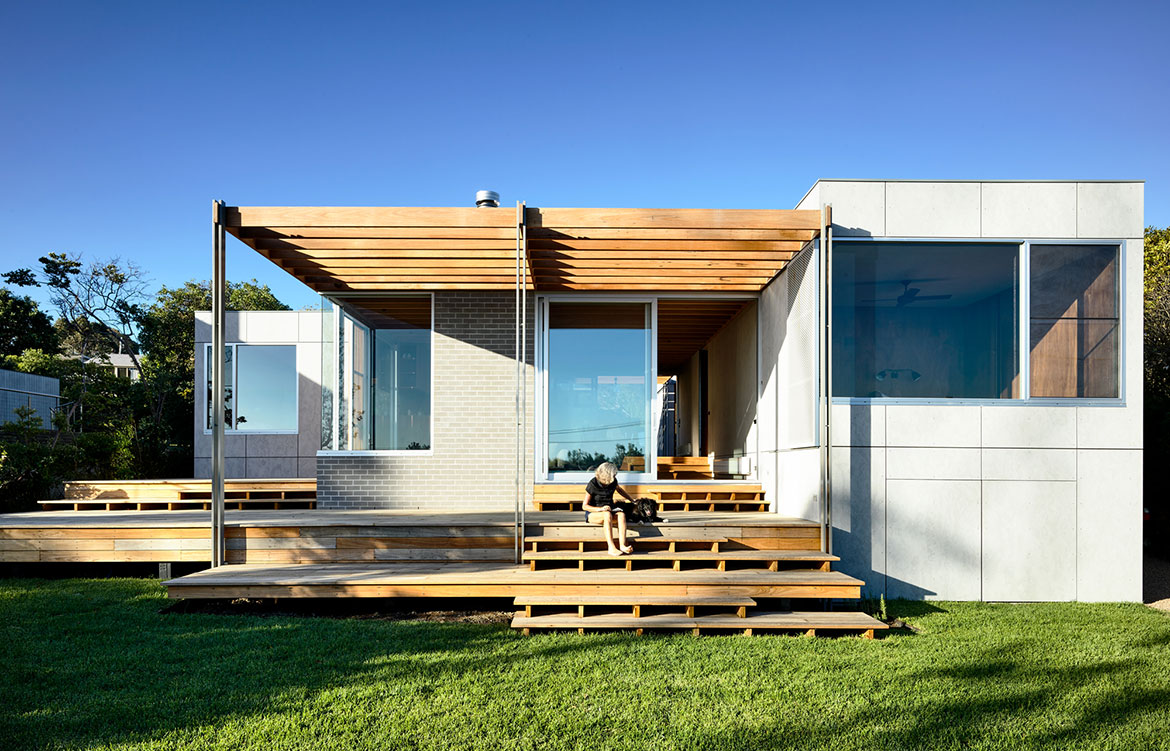 Tags: Home Architecture, House Architecture, Residential Architecture
---