Curios, knick-knacks, baubles, bric-a-brac and trinkets – the very words themselves evoke a dusty fascination for items that have a story. And, given the prevalence of clean, crisp aesthetics in modern architecture and design, the occasional descent into amiable anarchy provides a welcome contrast.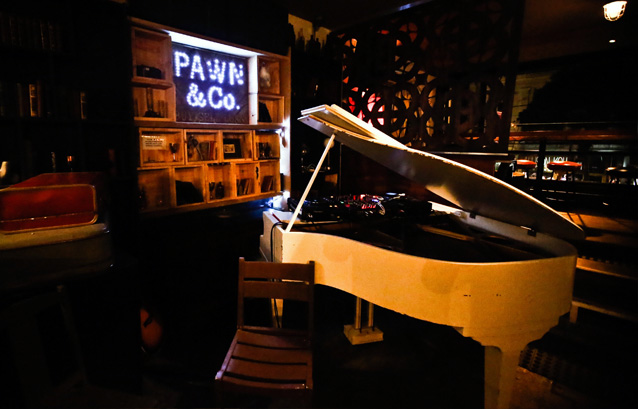 Pawn & Co. champions this cause by immersing patrons in a helter-skelter collection of the pre-loved, discarded, forgotten, and plain weird. Rising from the ashes of the previous structure to inhabit the site (literally, it burnt down), the fit out is a skilled and playful demonstration of vintage aesthetics, exhaustive sourcing and up-cycling.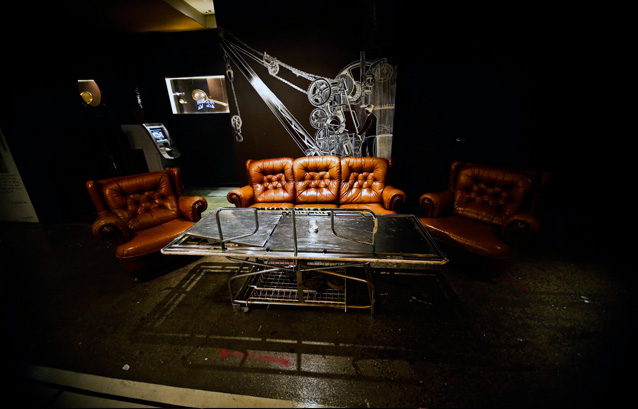 "The bar has been made out of five battered pianos that cost around $200 each and the other bar has been made from a beautiful old rowboat. I chose to have the 'tiles' painted onto concrete, as further example that I live up to the Channel V TV show that I write and host, called Freeshit Men, where we travel the world acquiring things for free like cars and even a house!" says Joshua Lefers, Creative Director at Big Dog Creative and driving force behind the project.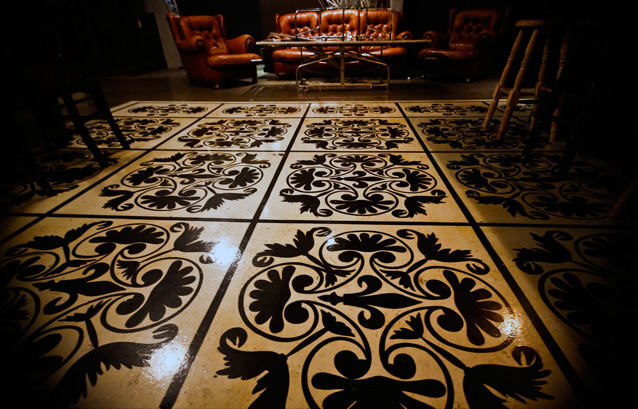 Leffers goes on to describe the process of design and execution as 'incredible', with a particular satisfaction coming from the solution found for the council's demand of installing handrails throughout the interiors – rather than use the "awful" rails prescribed by the council, Lefers sourced 78 walking sticks and had the building team work them into handrails throughout the venue. "When we see observant patrons caressing them and laughing -okay maybe not caressing but you get the idea – there's a sense of victory," he gloats.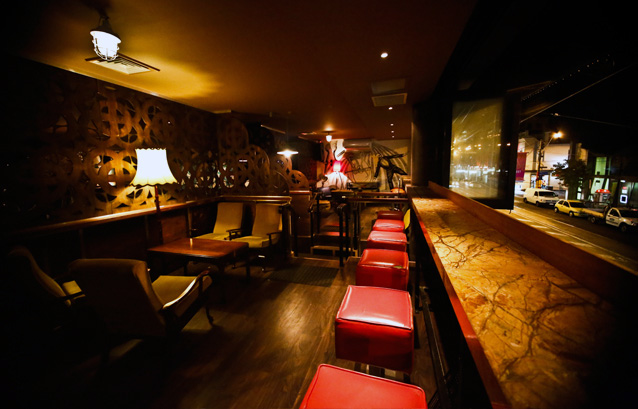 The net result, while revelling in its improvised, spontaneous feel, is nonetheless warm and inviting, with touches such as the colourful wall graphics and timber screens layering a pleasingly decorated dimension over the disparate furnishings. And so far the concept as been a successful one, as Lefers says, "It is rewarding to see that a simple, yet interesting concept is a drawcard for people. Witnessing a girl leaving at five a.m. with five old suitcases she had just purchased and another buying the baby grand piano at three a.m. was hilarious."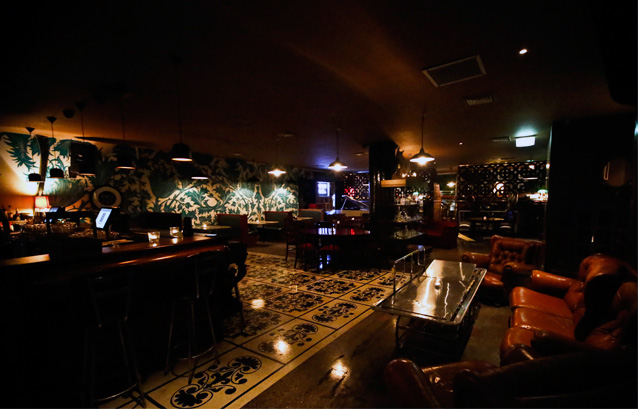 Pawn & Co.
pawnandco.com.au 
Big Dog Creative
bigdog.com.au
Photography: James Newton
jnphotographs.co.uk
Tags: Big Dog Creative, Interior Architecture, Interior Design, Pawn & Co
---