To call Marr Grounds' place at Mimosa Rocks on the south coast of NSW a 'property' does not do it justice. It's more like a kingdom. Here, the artist rules supreme in solitary splendour.  Not quite on the grand scale of Anselm Kiefer's place at Barjac in France, but it's not far off. There's the same uncompromising aesthetic, the same ambition of scale, with monumental pieces of sculpture planted in the landscape like beacons.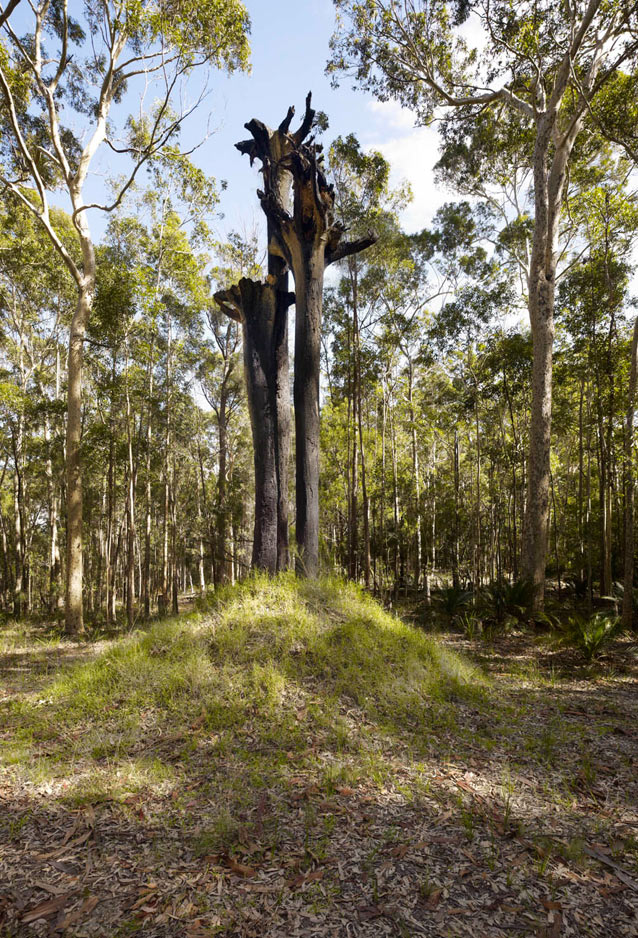 Charred upended tree stumps stand sentinel in the Spotted Gum forest. Enigmatic structures, like gateways to a Japanese shrine, mark out the boundaries of the house and nearby studios. In a clearing, a houseboat floats in the tree canopy. On a slope overlooking a dam, which Grounds calls "My Fred Williams hill", the topography and neutral colours of the bush are punctuated with  suspended glass panels reflecting sky, water, sunlight – surreal landmarks, signalling a mischievous, playful mind that refuses to conform.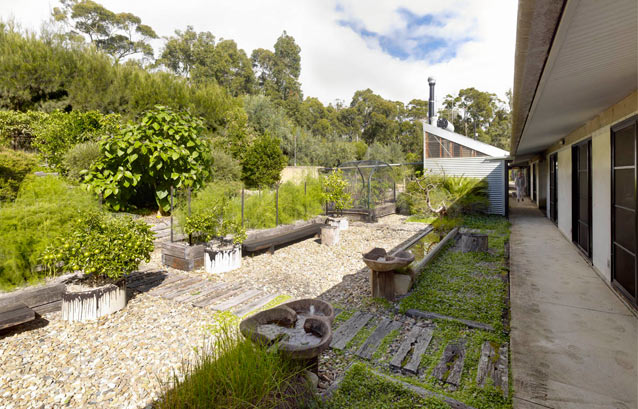 The son of Sir Roy Grounds, the architect responsible for the National Gallery of Victoria and Hobart's Wrest Point Casino, Marr Grounds has always been something of a maverick. Not for him the traditional career path. More artist than architect, Grounds trained at the College of Environmental Design in Berkeley, California, where he hung out with Ken Kesey and Alan Ginsberg.  He preferred making found object sculptures to academic study. While his father was part of a celebrated practice with Robin Boyd and Frederick Romberg, Grounds junior admits "I could not handle meetings or consensus. Drawings, clients, councils – they gave me the shits. Those guys were as patient as missionaries, and I am not. I also felt uneasy about the elitism of architecture."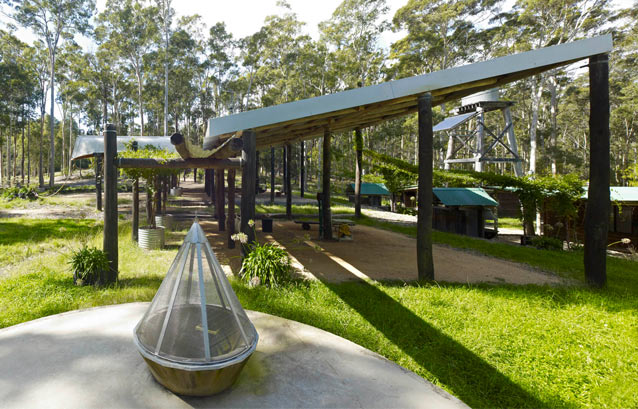 Read the rest of the article in this month's Habitus magazine, available March 28.
---