The brainchild of coffee connoisseur Salvatore Malatesta – co-owner of premium coffee brands St Ali, and Plantation amongst others – the recently opened Sensory Lab on Bondi's bustling Hall Street is the first Sydney outpost of the Melbourne-based high-end coffee brand.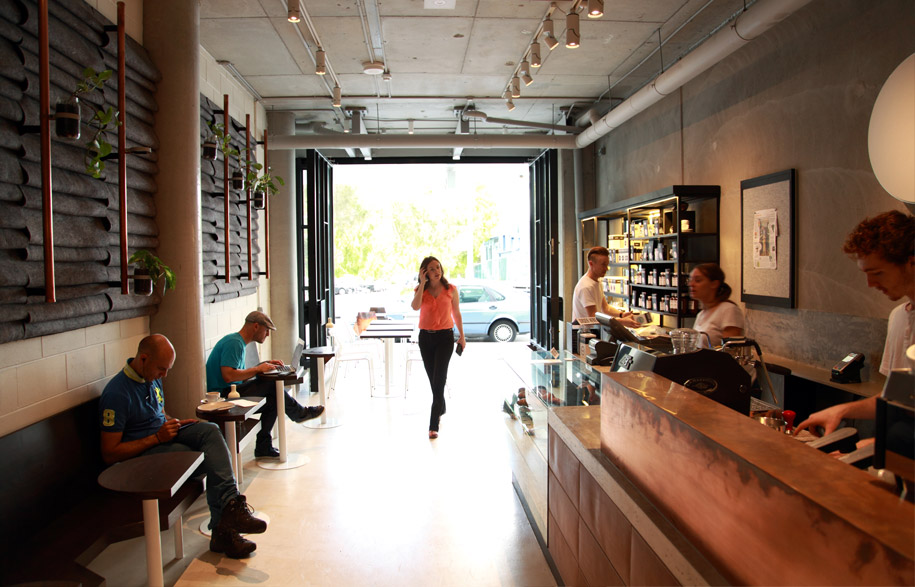 Known for its globally sourced premium beans, exceptional roasting techniques and unique brewing methods, the specialty brand is also synonymous with superb craftsmanship, supremely evident in its original Melbourne CBD location.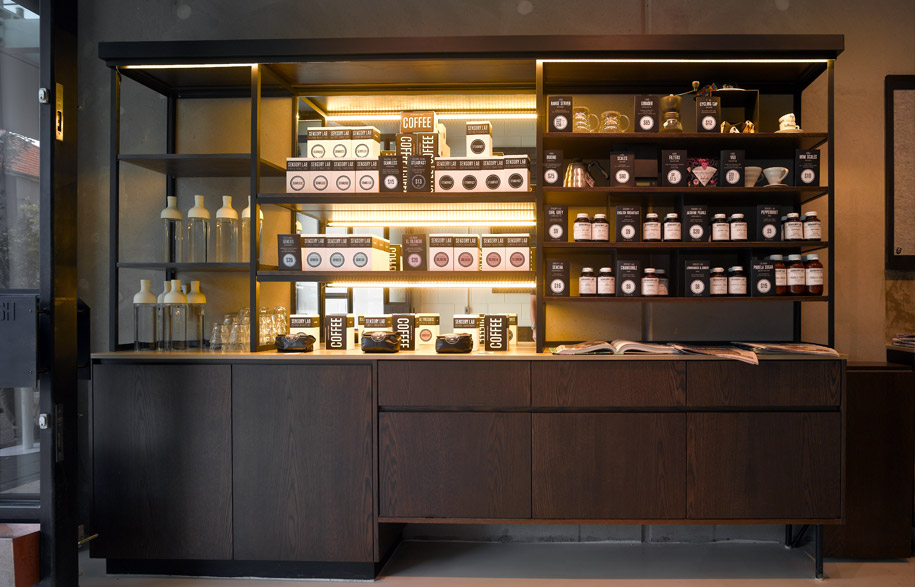 Whilst the interiors at the Melbourne cafe are rich and intricate (the cleverly interwoven brewing equipment and tasting and seating areas a feature), the Sydney cafe is significantly more simplistic in layout and design.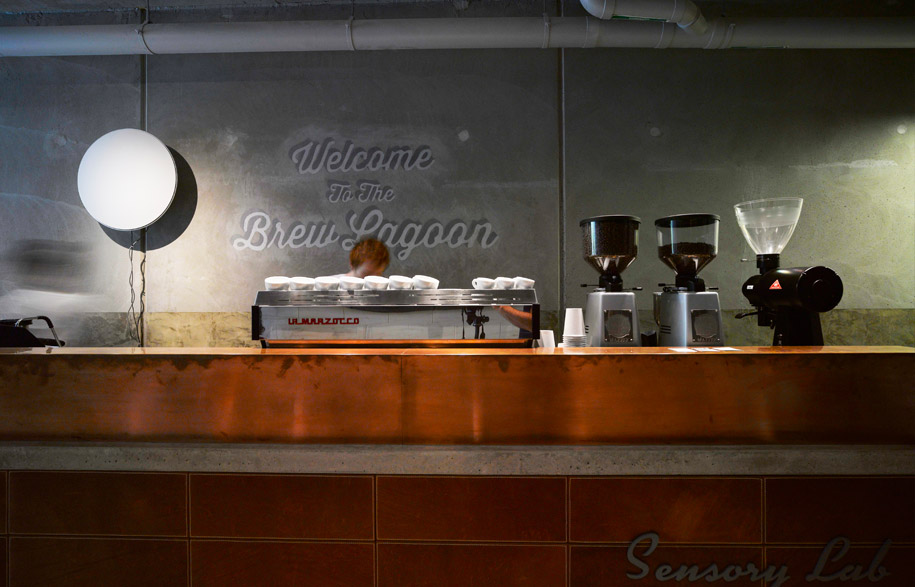 However, that's not to say that the interiors aren't in keeping with the style and class for which Malatesta is known.  "The focus on the Bondi location was to create a non-distracting space that focuses squarely on the coffee," explains Malatesta.  "The result is a simple, minimal and functional layout that also extends and supports the Sensory Lab brand."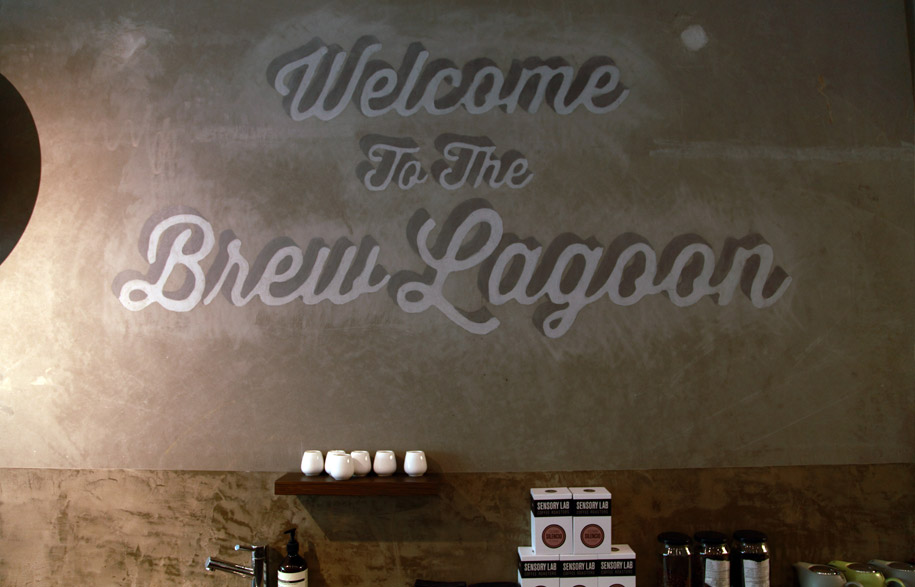 Whilst the functional aspects of the space were designed by master barista Matt Perger (Australian Barista Champion), the designer details are the collaborative effort of creative design studios Cibi, Bureau8 and Richard Brownfield.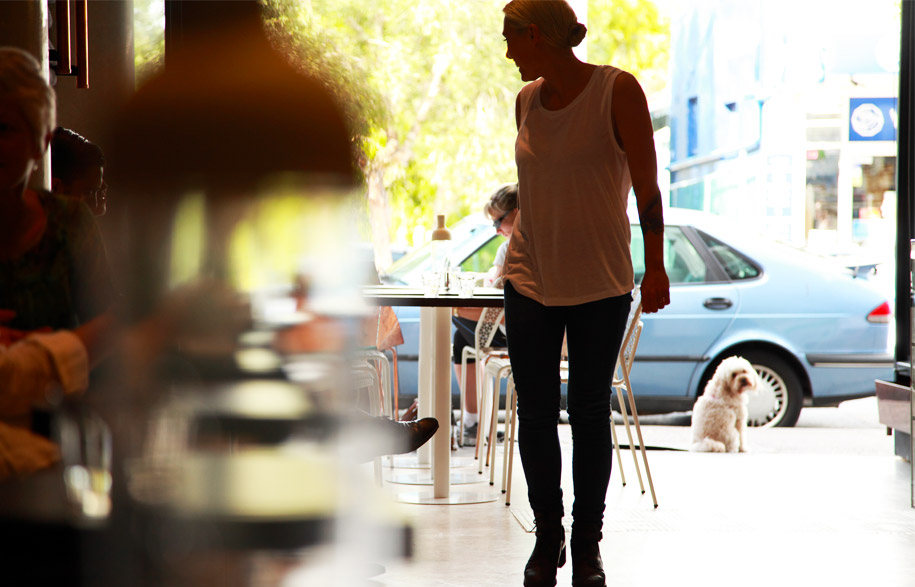 An essentially linear space (only 60sqm), the cafe features a timber and steel open-shelved retail section, a concrete-topped barista station (offering Perger's unique filter-style coffee produced through the espresso machine) on one side and a charcoal grey felted wall (featuring vertical copper piping and hanging pot plants), inspired by German artist Joseph Beuys's installation "Plight 1985" on the other.  Visually arresting, the acoustically-effective felting creates a calming and soft ambience within what is essentially a concrete shell.  Bludot Hot Mesh Chairs and a penny mosaic floor installation forming the words "coffee inside" at the entrance, add to the raw, industrial aesthetic.  The oversized custom-made steel and glass front doors open up the cafe to the street, creating a seamless transition between the interior and the street and by extension – the beach.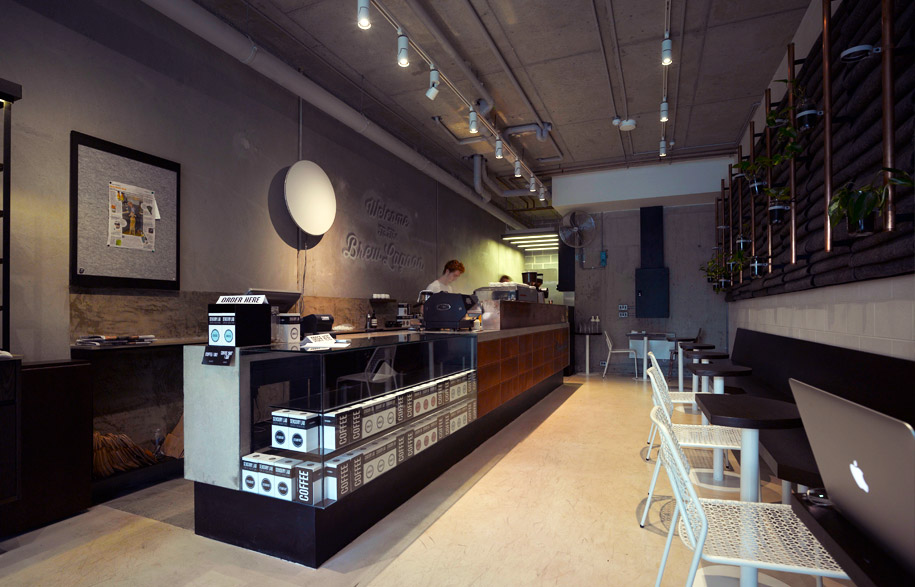 Sensory Lab
sensorylab.com.au
Tags: Interior Architecture, Interior Design
---