Completed in December 2011, this project consists of two dwellings on a 270m2 corner lot in the northern suburbs of Melbourne.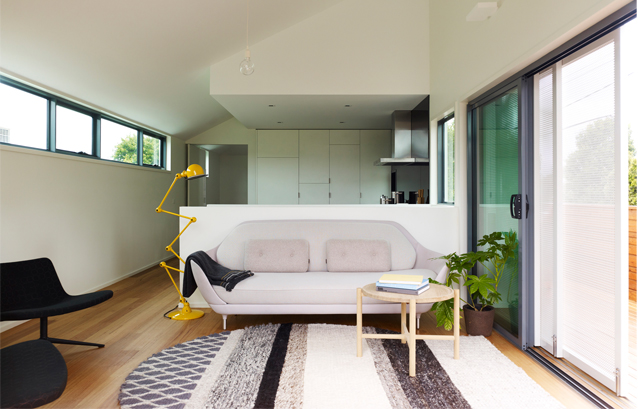 Created for an emerging development company, dKO Architecture set out to explore and push traditional urban forms.  Playing around with suburban perceptions, motifs and vernacular, their aim was to create a great value proposition for the client in two contemporary and compact townhouses.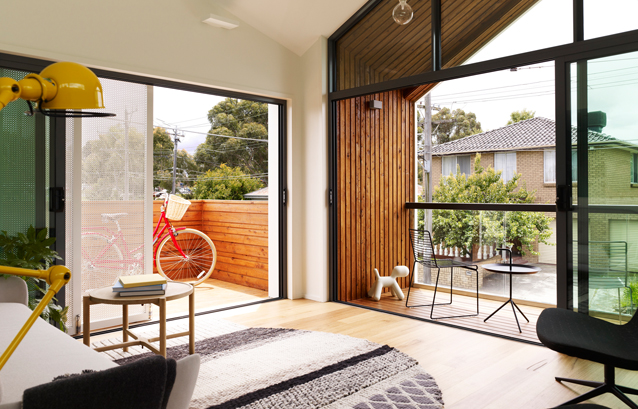 The whole project was achieved for a budget of just $650,000 by using basic materials and simple traditional forms to produce savings.
"Formally, there are obvious references to traditional roof form," says Lead Architect Jesse Linardi. "But what we proposed was a different formal solution …We challenged ourselves to investigate the mansard roof typology in order to mitigate a traditional two storey mass," he says.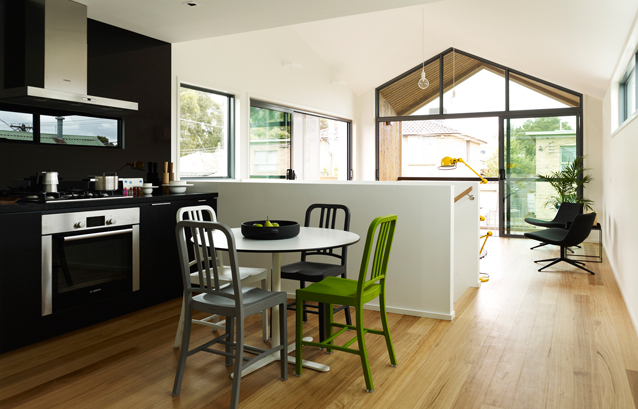 "It needed to be sensitive. These gestures challenged traditional building technologies yet also offered economical and lightweight possibilities," Linardi says.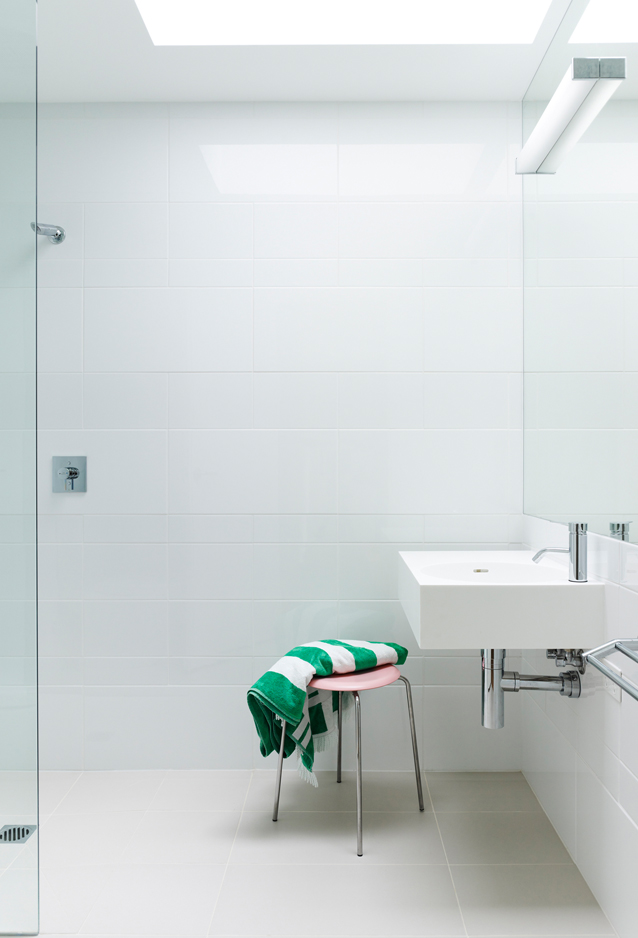 dKO attribute the low cost of the project to two factors. Firstly the use of traditional building materials in creative ways (such as running Colourbond down the walls) and secondly using simple traditional forms that any builder could build, rather than requiring a specialist.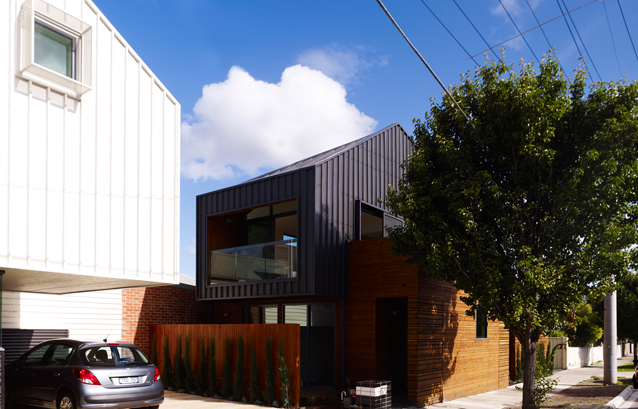 "We also questioned the idea of identity with the result being two houses that are the same but different …. they are cousins, not twins. There are nuances in form, color detailing and interior spatial arrangements," he says.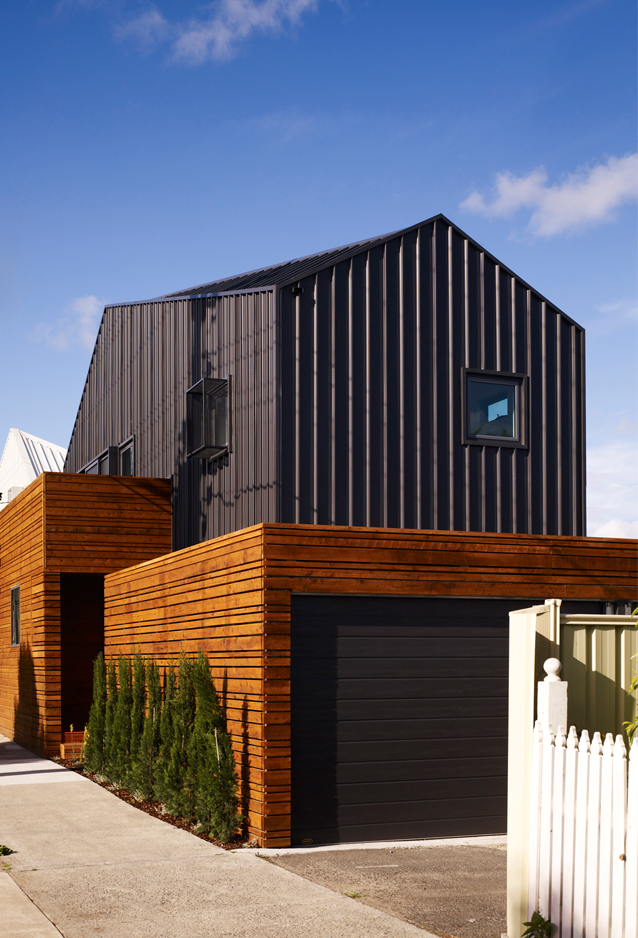 Linardi says the houses are programmed differently from normal. Living is inverted to the top floor, in part due to the pressures of a limited lot size (110 s2m each) and bedrooms are located on the ground level. The small balconies and sliding doors allow for cross-ventilation of the building and each home has two storeys, three-bedrooms and either a carport or lock up garage.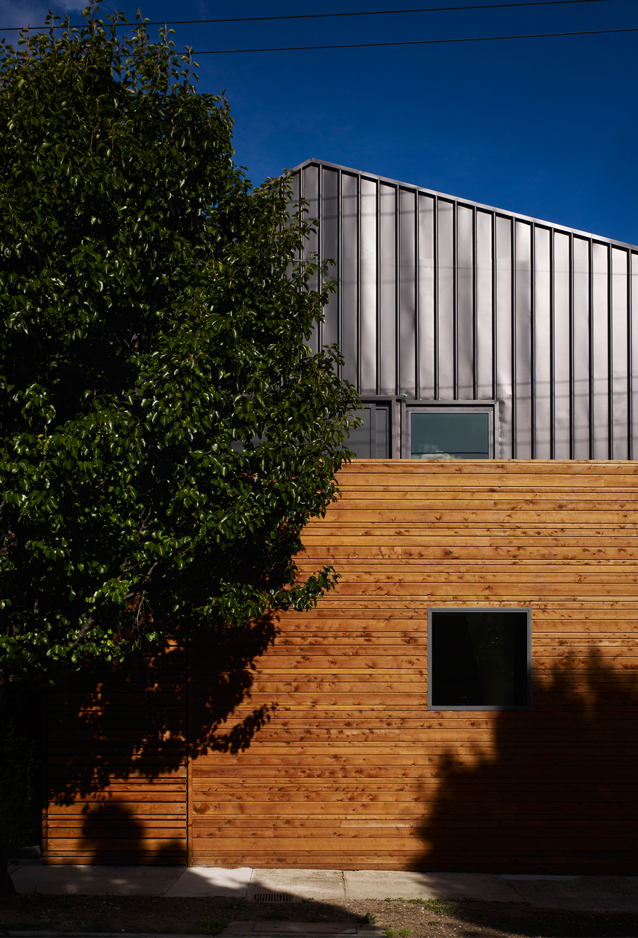 "The site layout responds and respects the historical subdivision pattern; adjacent built form is respected through setback, form and materials.
Interior details are simple and considered, not ostentatious with the  Interior Design by Jhana Pfeiffer-Hunt and Styling by Dana Goldberg.
Tags: belinda aucott, dko, Home Architecture, House Architecture, jesse linardi, Residential Architecture, separation
---