Perched high above the skyline in an iconic building on Melbourne's St Kilda Road, Carr Design's sophisticated Melburnian apartment is a half floor apartment on Level 13 of the West Tower. Originally two apartments, the space was amalgamated by a previous owner, to create a four bedroom apartment. The result was a badly executed floor plan.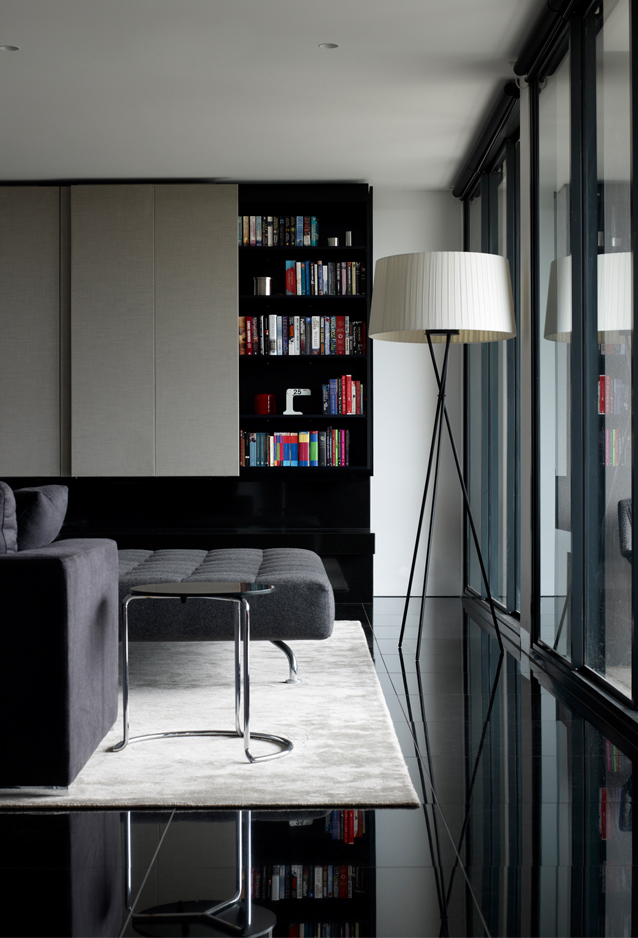 "Our brief was to rationalise the extent of finishes and implement a more natural flow," says Lead Designer, Daniel Stellini.
"We wanted to create more connection between the spaces. It was also really important to the client to make the most of the views from the apartment – North West spanning from city to the avenue of St Kilda Road," he says.
Beside reorganising floorplan, Carr Design also worked hard to overcome the slightly dated nature of The Melburnian's fit-out, completed in 2001.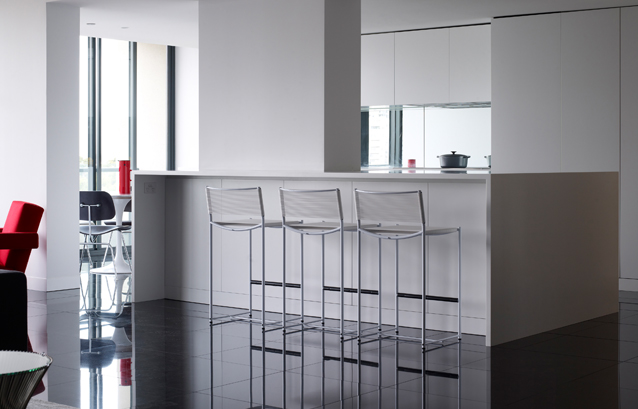 To correct the floorplan they positioned the often utilised living and dining spaces along the length of the windows, to take in the panoramic city skyline view and then located the bedrooms at back of the apartment with views down toward the river. Materials were then chosen to reflect the drama of the city lights.
It was in fact the night and day views that helped set the sophisticated tone of the apartment. Keeping to a strongly urban aesthetic the views out to the city and traffic below drove the choice of high gloss finishes and fittings that could reflect and carry light.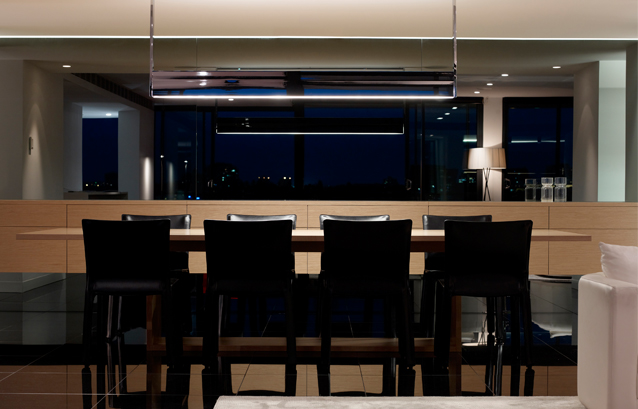 Generating an intimate sense of arrival and hinting of the view beyond, the entry vestibule is lined with bronzed polished mirror panels with concealed lighting overhead.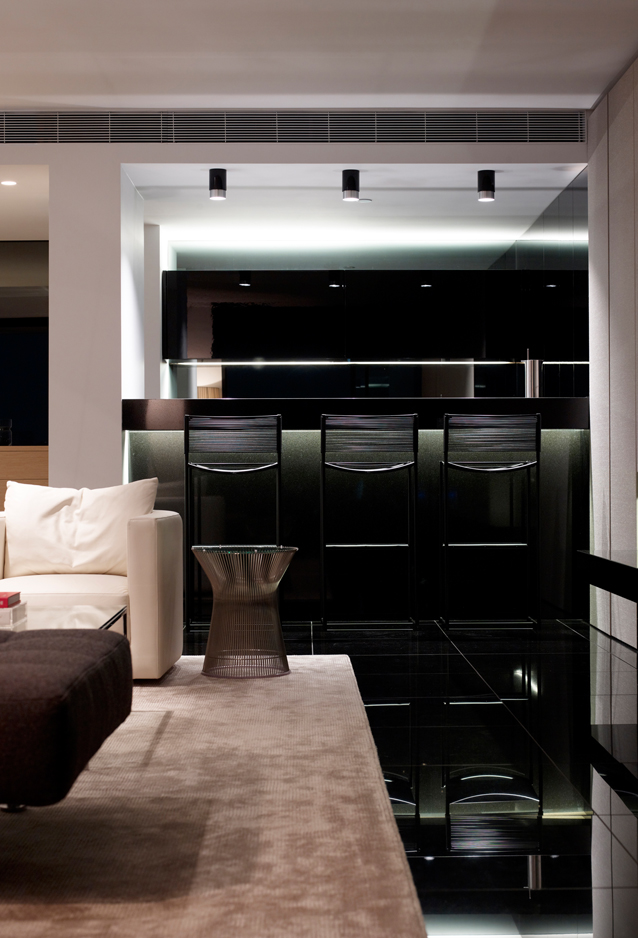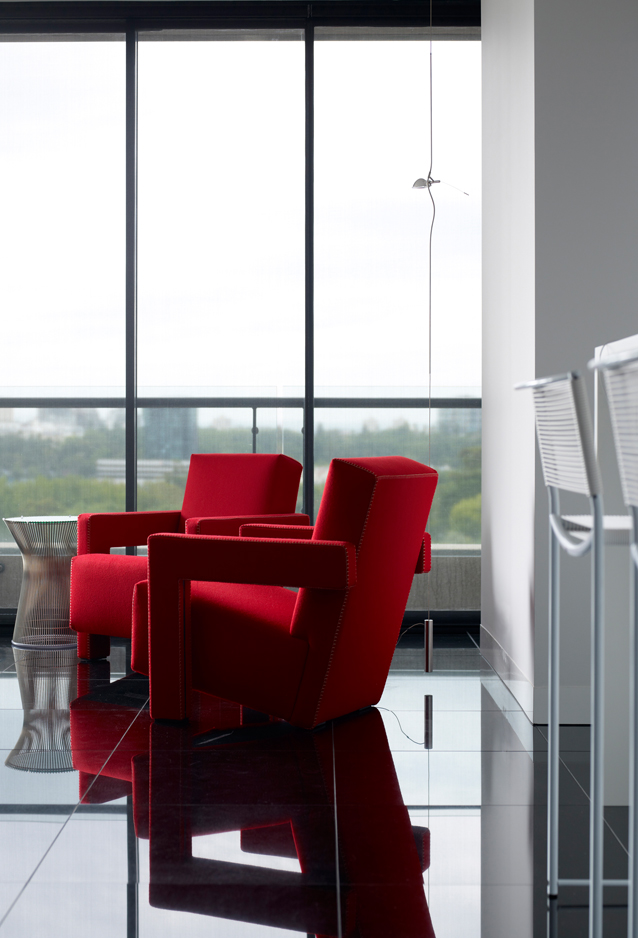 According to Carr Design, as with any interior, the devil was in the detail.
"The level of detail is notable more for what is absent: pared back design provides a sense of serenity and order," says Stellini,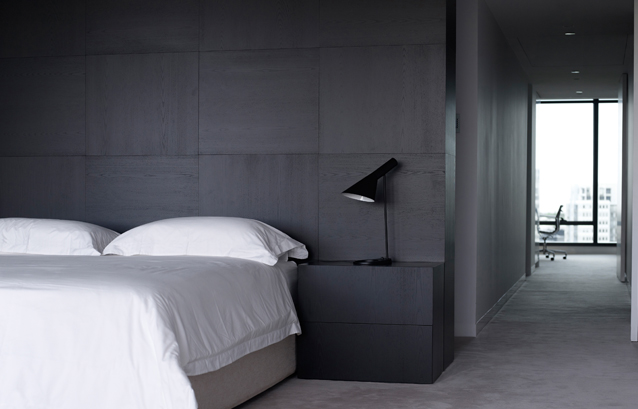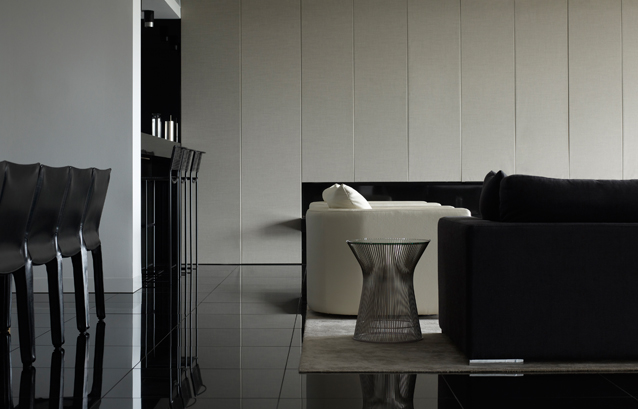 "We wanted to create an apartment where the cityscape bathes and reflects off the highly polished black granite stone, bronzed mirrors and glossy black surfaces, or diffuses against softened walls of timber joinery, fabric and furniture forms within," he says.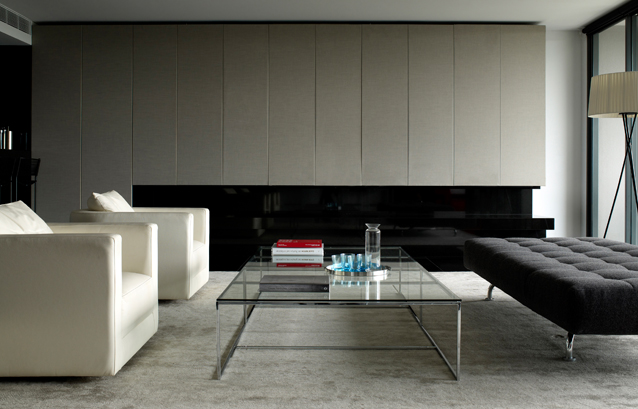 A fabric lined wall conceals the entertainment centre via four large sliding panels.  When open, the panels unveil a splash of colour in the client's extensive collection of books while also revealing a media centre.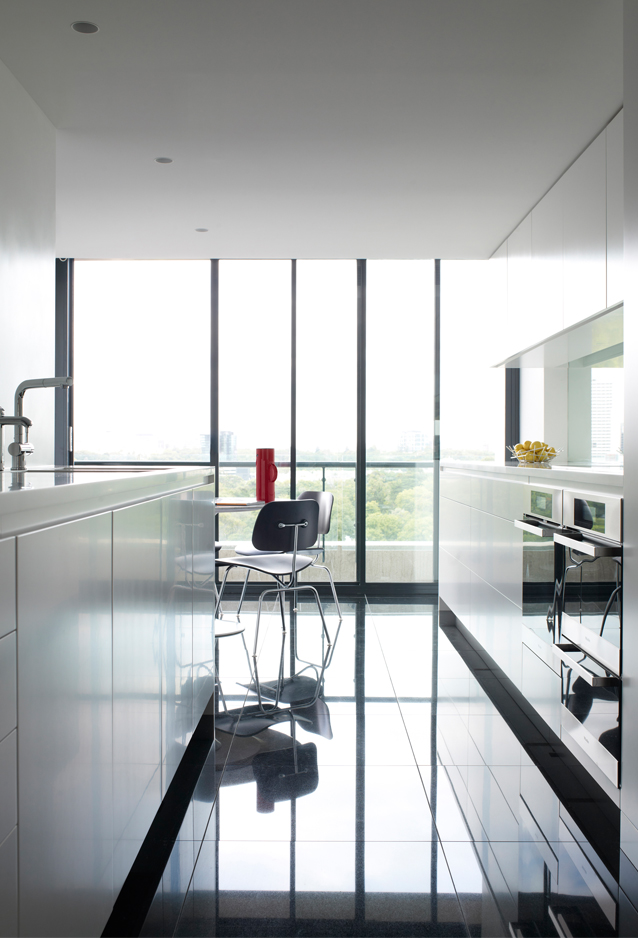 The use of highly polished black granite to the floor and entertainment bar, black gloss joinery and bronzed mirrors to the rear living room elevation further introduces a depth of view and the illusion of more generous ceiling heights due to its reflective qualities.
Learn more about Carr Design below.
Tags: carr design, Home Architecture, House Architecture, Residential Architecture, the melburnian
---