Isolated in the mountains of the Mae Rim district in Chiang Mai, Thailand, this holiday cabin by Thai architecture studio Sher Maker is confident in its vernacular form. Restrained in the inclusions, the cabin features a bedroom on the upper floor, with a living space, kitchen, and open-air deck on the lower floor.
A simple wood and steel structure, the cabin is clad in timber offcuts with windows on only one side facing the mountains. The architects explain that the strong rectilinear form is a reference to buildings commonly seen in northern Thailand.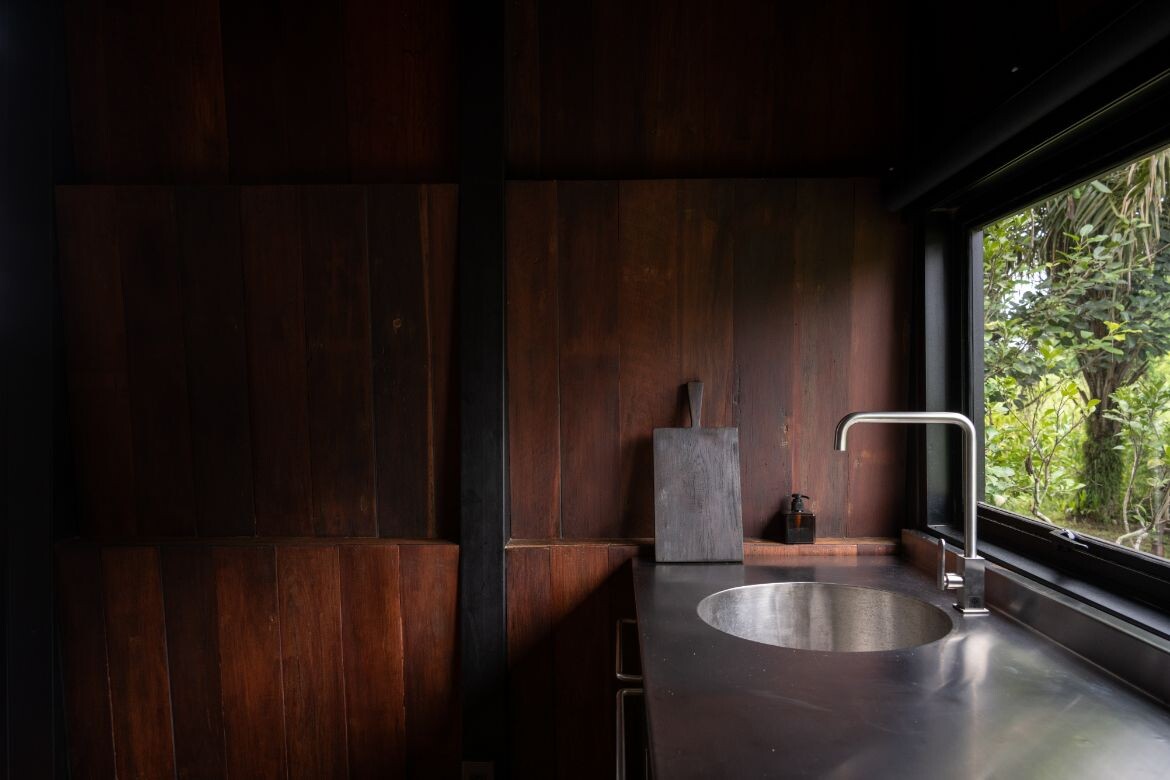 The external wall cladding is made from different types of timber sourced locally in Chiang Mai. Using the Japanese charcoal technique of shou sugi ban, old and repurposed timber is intermingled with new, and each charred and assembled by hand.
Designed as a place to escape without being ostentatious, the addition of an outdoor bathtub offers just the right balance of essential luxury. Set on the corner of the open-air verandah, the semi-sunken timber tub invites guests to soak under the stars.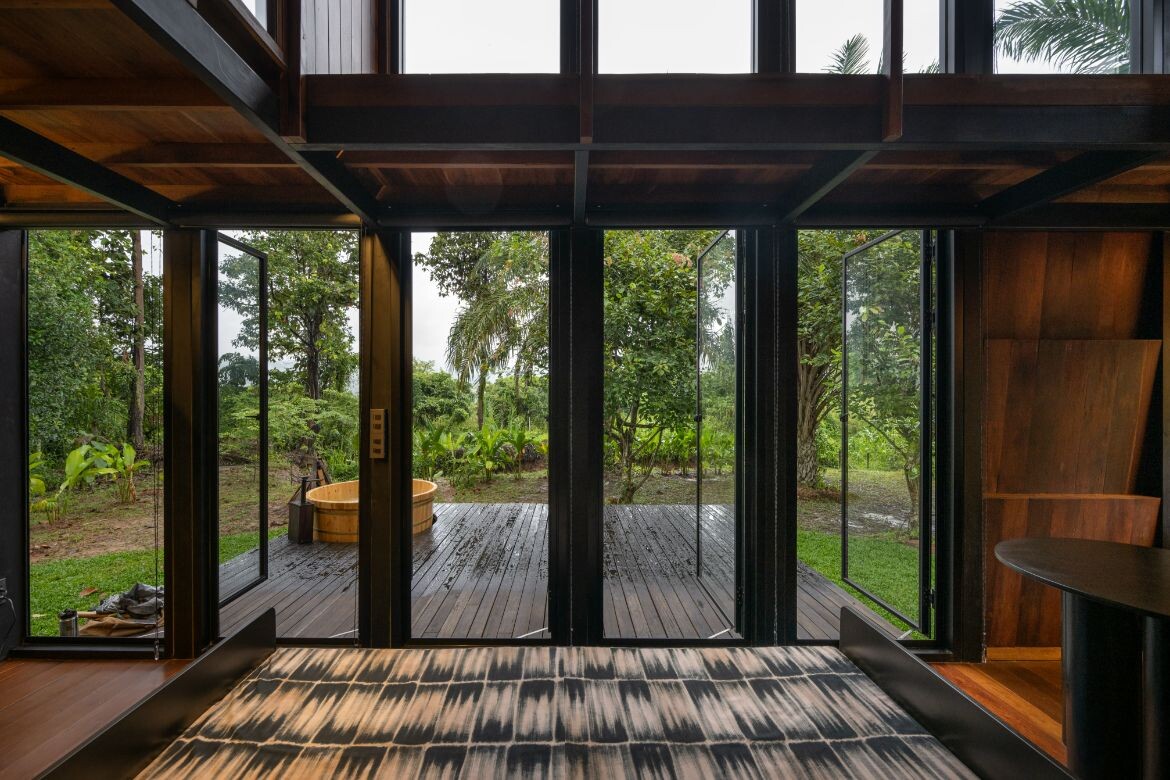 Exposed to all the elements as it juts out into the forest, the bath allows for a full immersion into nature – connecting water and natural materials to incite relaxation.
Rudimental and raw, the Wood and Mountain Cabin is defined by its modesty and encapsulates the driving philosophy of Sher Maker. As a studio, Sher Maker is motivated to explore process and different building methods where hand-made and artisanal skills are foregrounded.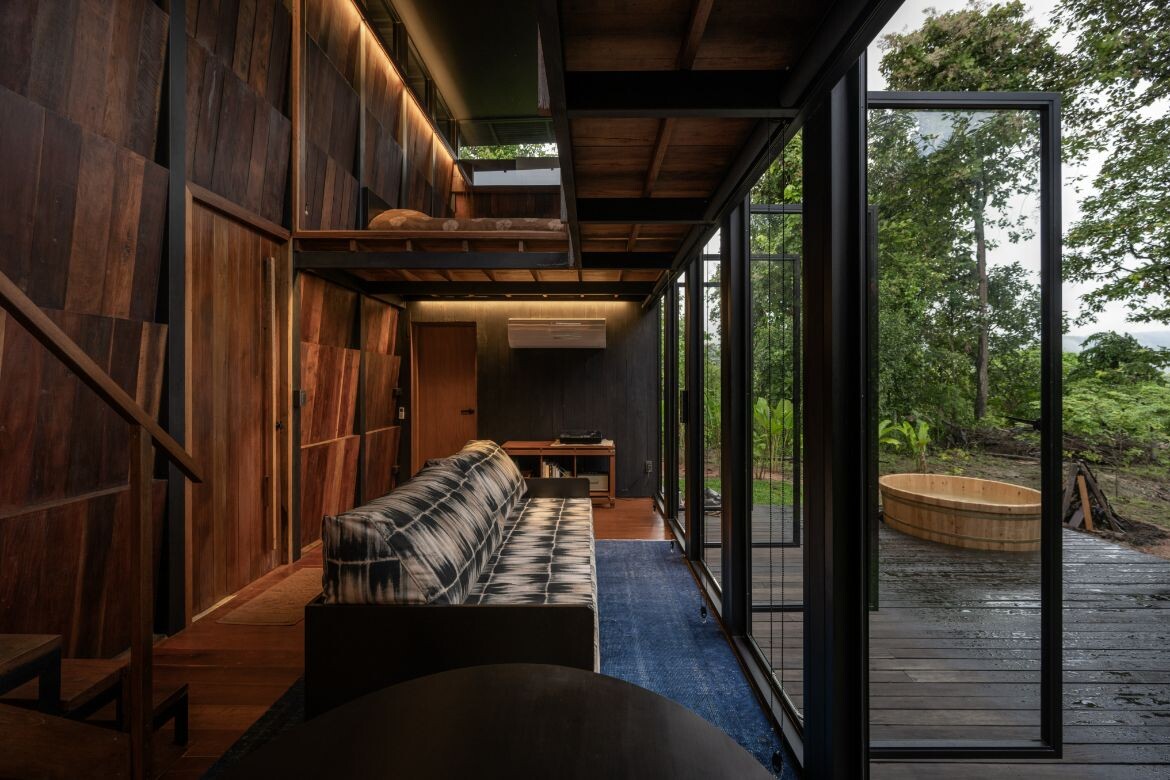 Wood and Mountain Cabin seeks to understand timber, leaving the burns and imperfections as a symbol of the human hands that helped construct it. The outdoor bathtub is an elemental expression of the same line of thinking – creating a place to unwind in one of the most basic human ways.
Project details
Architecture and construction – Sher Maker
Photography – Rungkit Charoenwat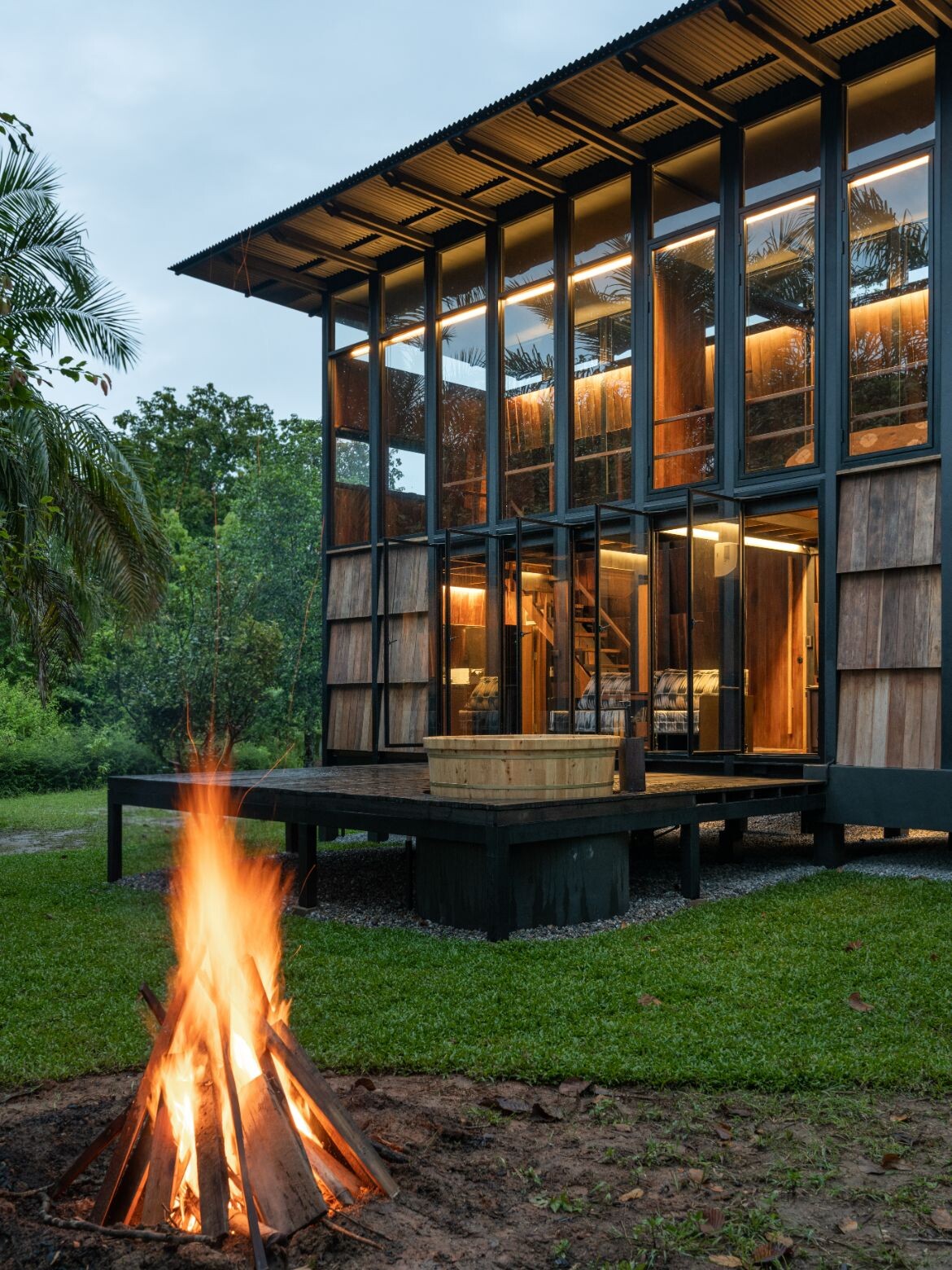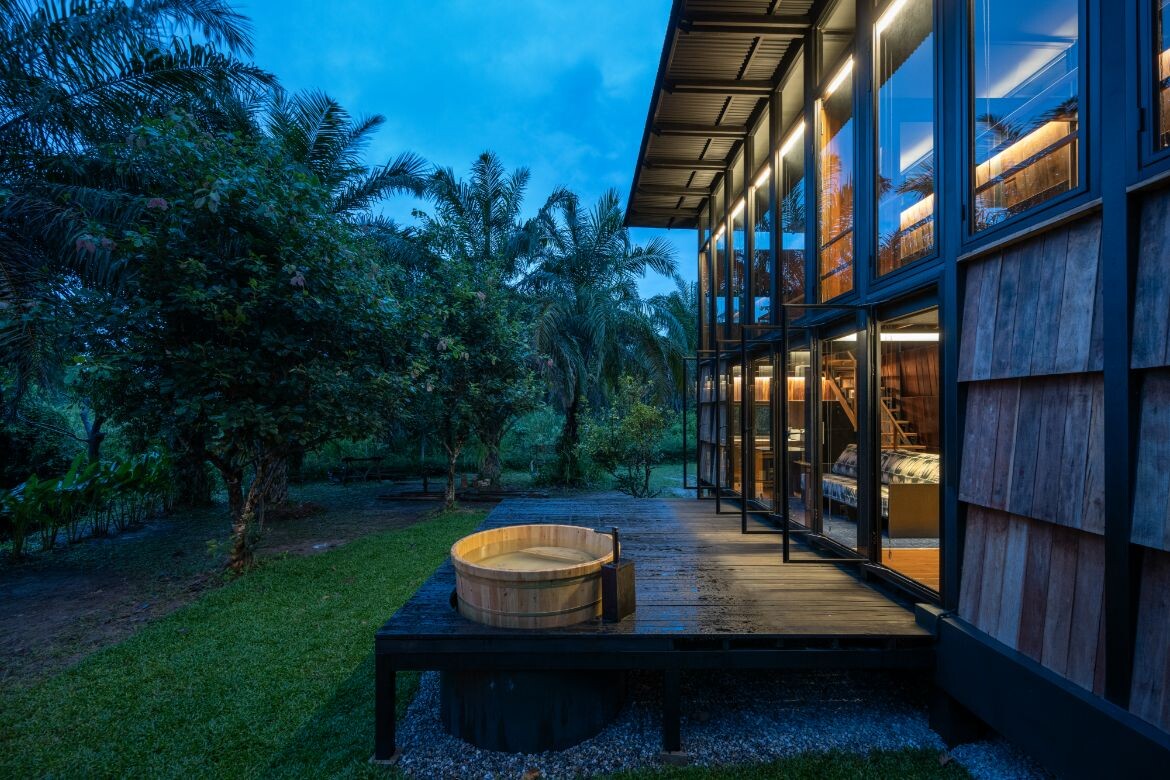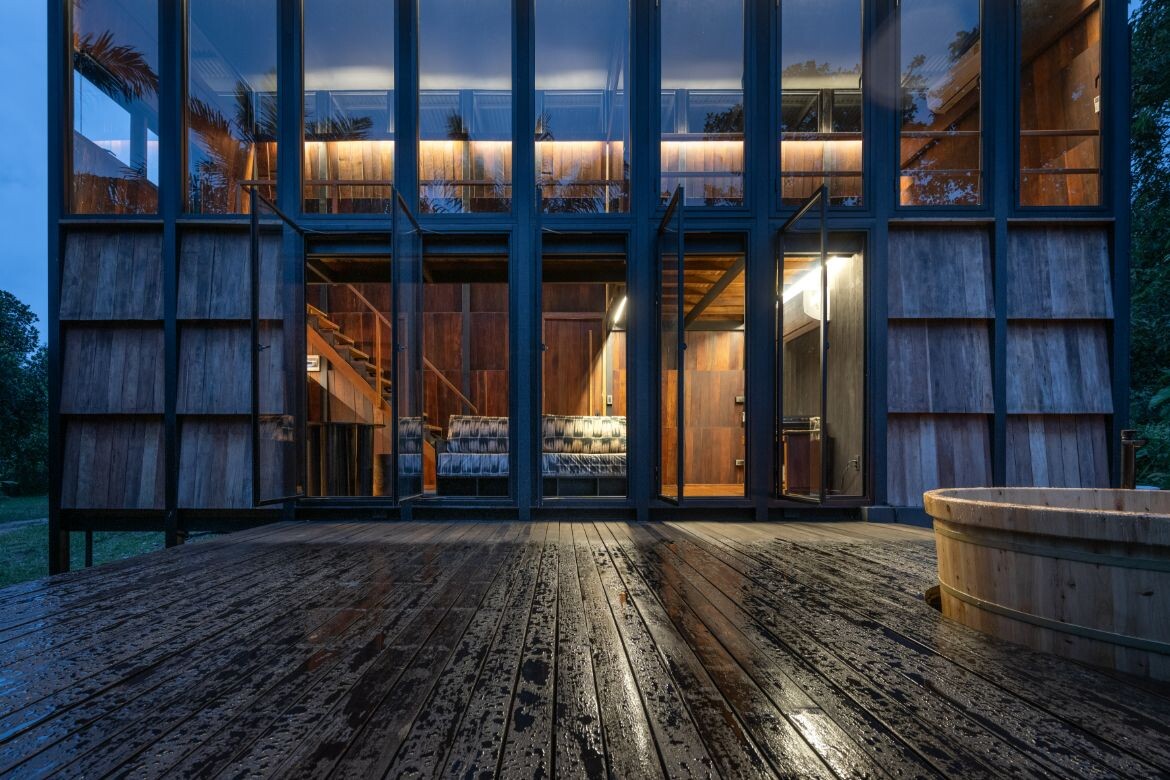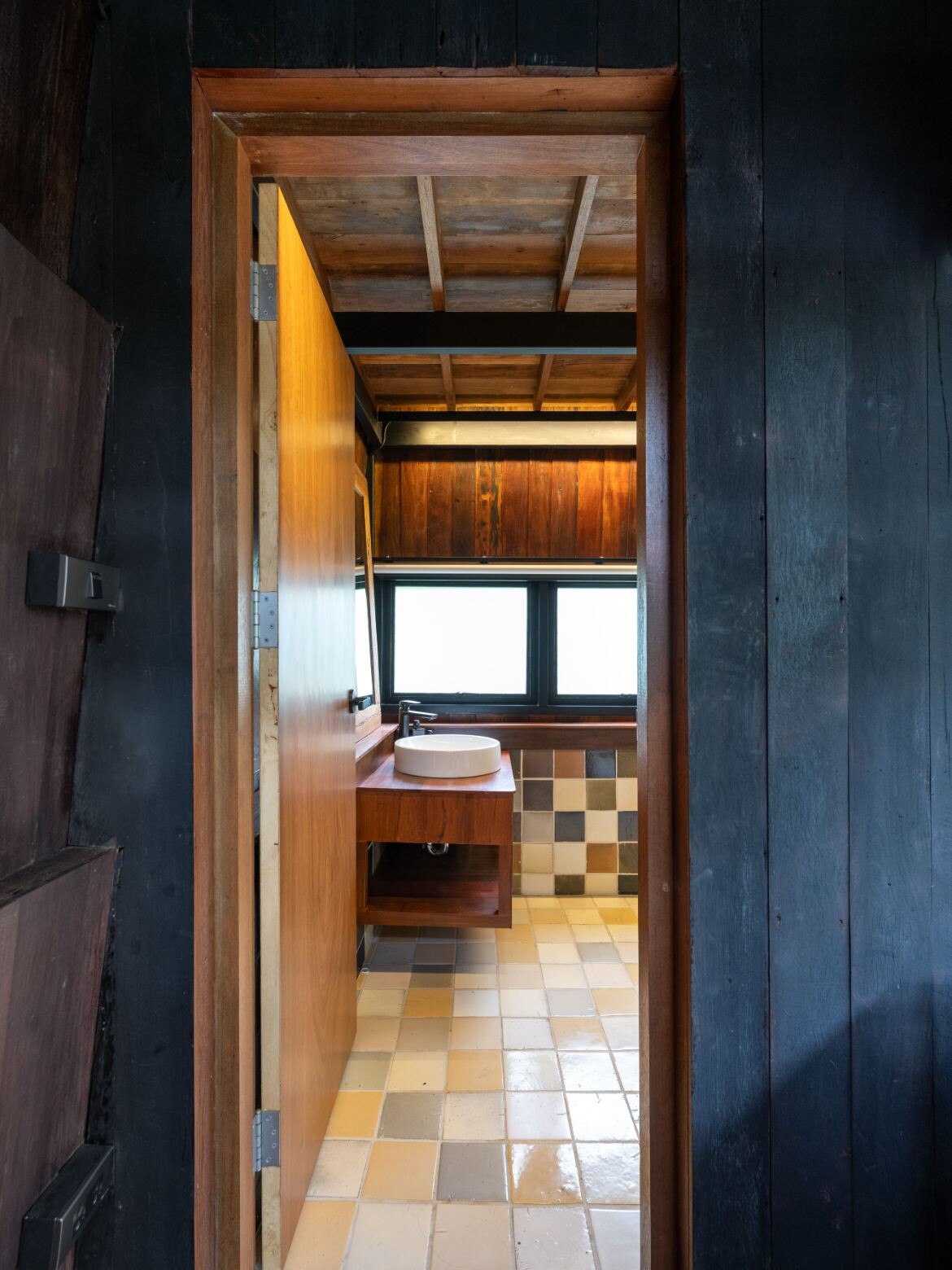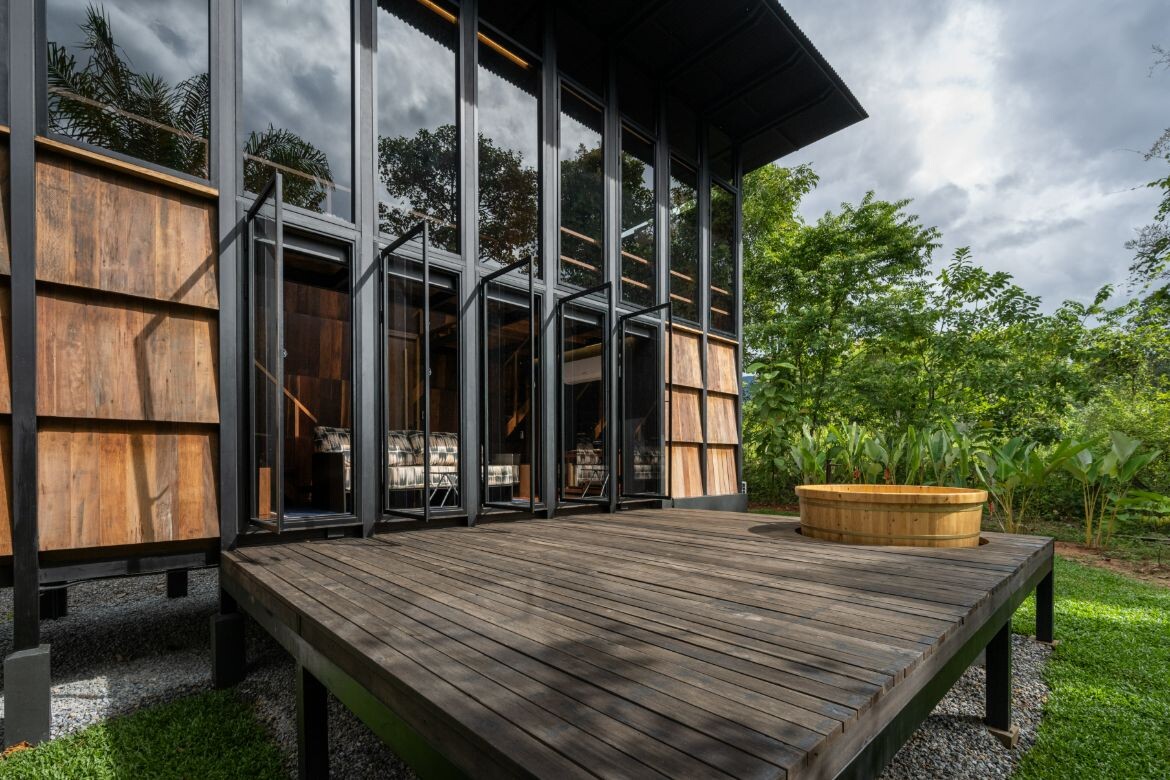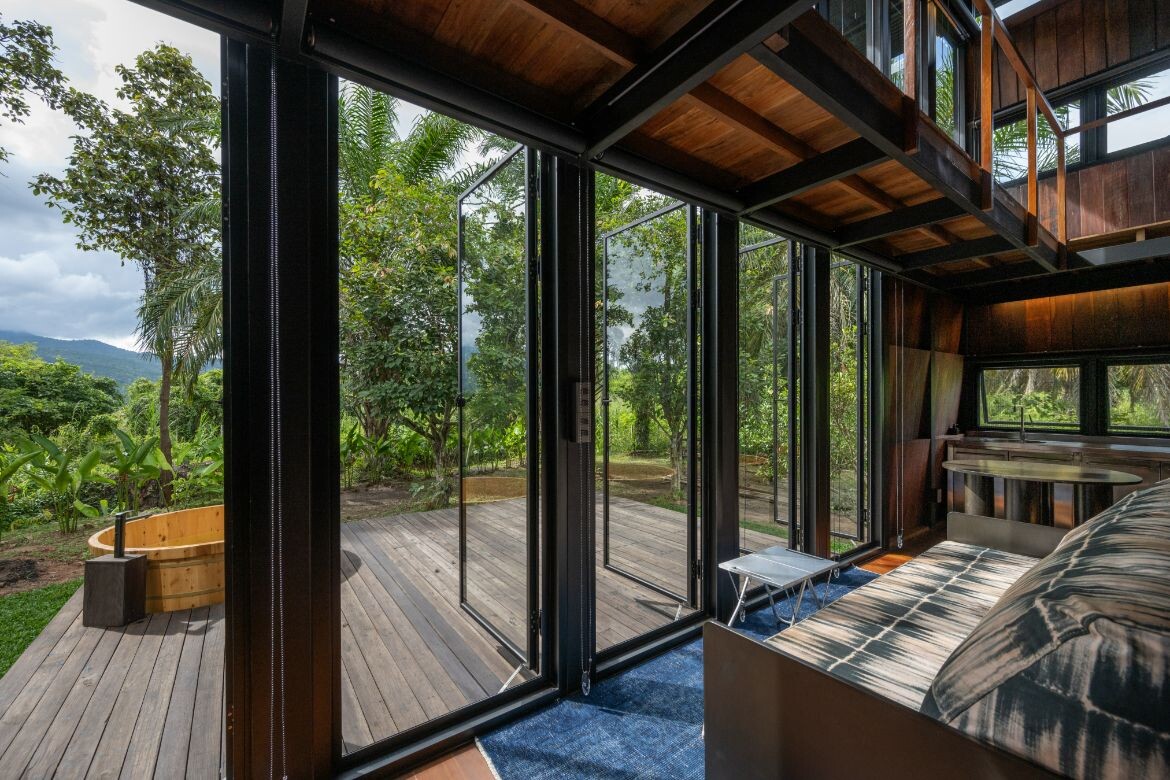 ---