The owners of this beach house at Shoreham were in a dilemma about building a second home. As environmentalists and philanthropists, they felt it was indulgent to own two houses, one in Melbourne and the other on Victoria's Mornington Peninsula. However, given the owners were nearing retirement and planning to live here permanently, they contacted architect Steffen Welsch for an initial briefing.
Located on a 4,000-square-metre site and a short stroll from Western Port Bay, the triangular-shaped three-bedroom house only loosely has a frontage. "The idea was to be able to enjoy the bush block from every angle within the home rather than having one 'hero' outlook," says Welsch.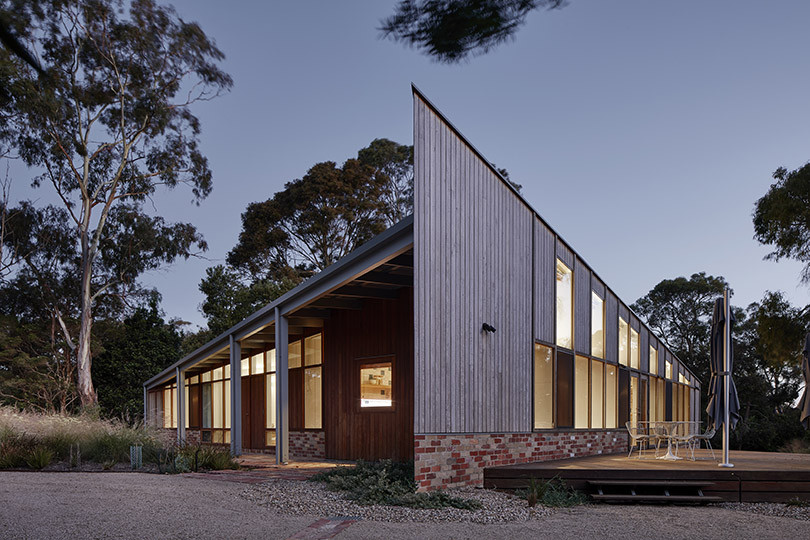 The couple, who grew up in Donvale and are familiar with post-war design, warmed to many houses they'd experienced in the 1960s and '70s. So, while the new beach house is contemporary – using recycled bricks, chunky timber and laminated timber beams as a structural and decorative element that doubles as window seats – there are subtle references to the post-war period. For example, a sunken lounge, extensive floor-to-ceiling timber joinery in the kitchen and highlight windows that allow for cross ventilation.
With angular-shaped roofs and triangular-shaped decks surrounding the home, there's a level of informality that's often been lost in beach houses today – many resembling large city homes rather than the coastal vernacular. And while the owners can use the extensive decks during the warmer months of the year, in winter they often gravitate to the open fireplace in the sunken lounge.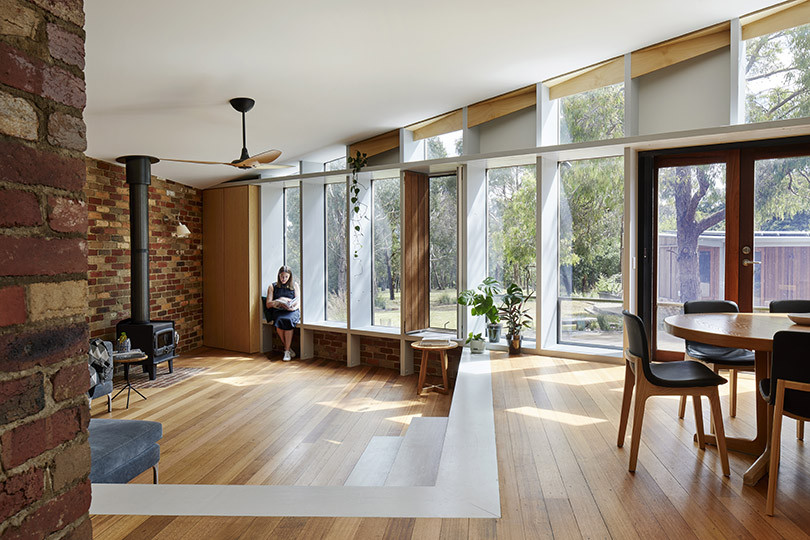 This beach house not only evokes memories of past holidays at the beach but captures the essence of this side of the peninsula that's often overlooked. Dirt roads, large blocks with few fences dividing properties, this latest offering is a reminder of what's needed in a beach house – with a yoga room in the mix that sees the mat regularly dragged out to allow the gnarled scrub to be enjoyed.
Welsch enjoys quoting the Viennese architect Herman Czech when asked about this home, reciting his words, 'Architecture should not impose on you. The user must not notice it, and it should appear to have always been here.' This quotation is clearly aligned with Welsch's 'Beach Slice'.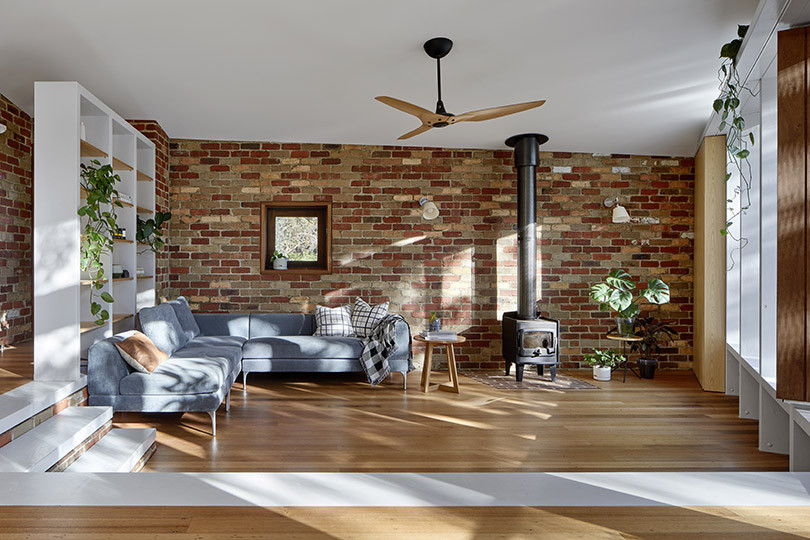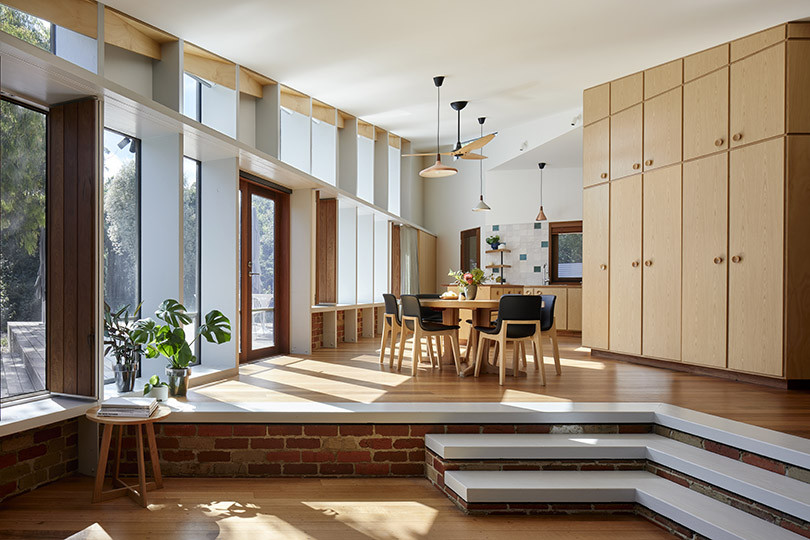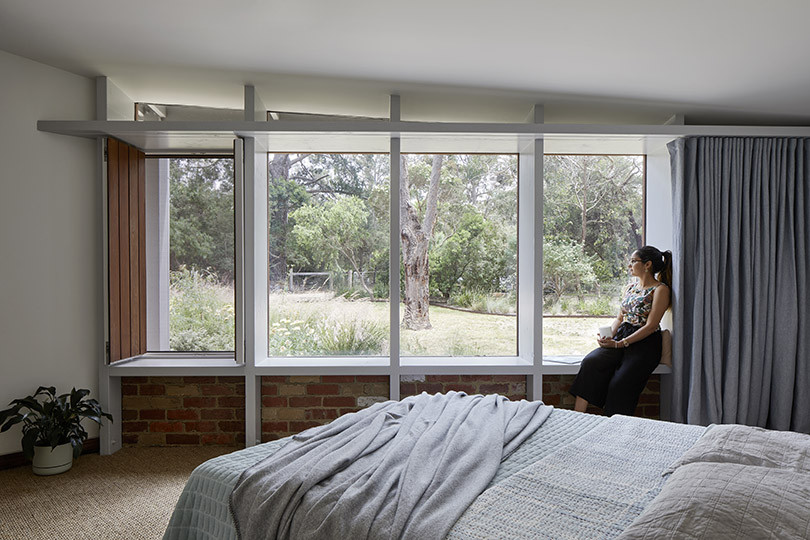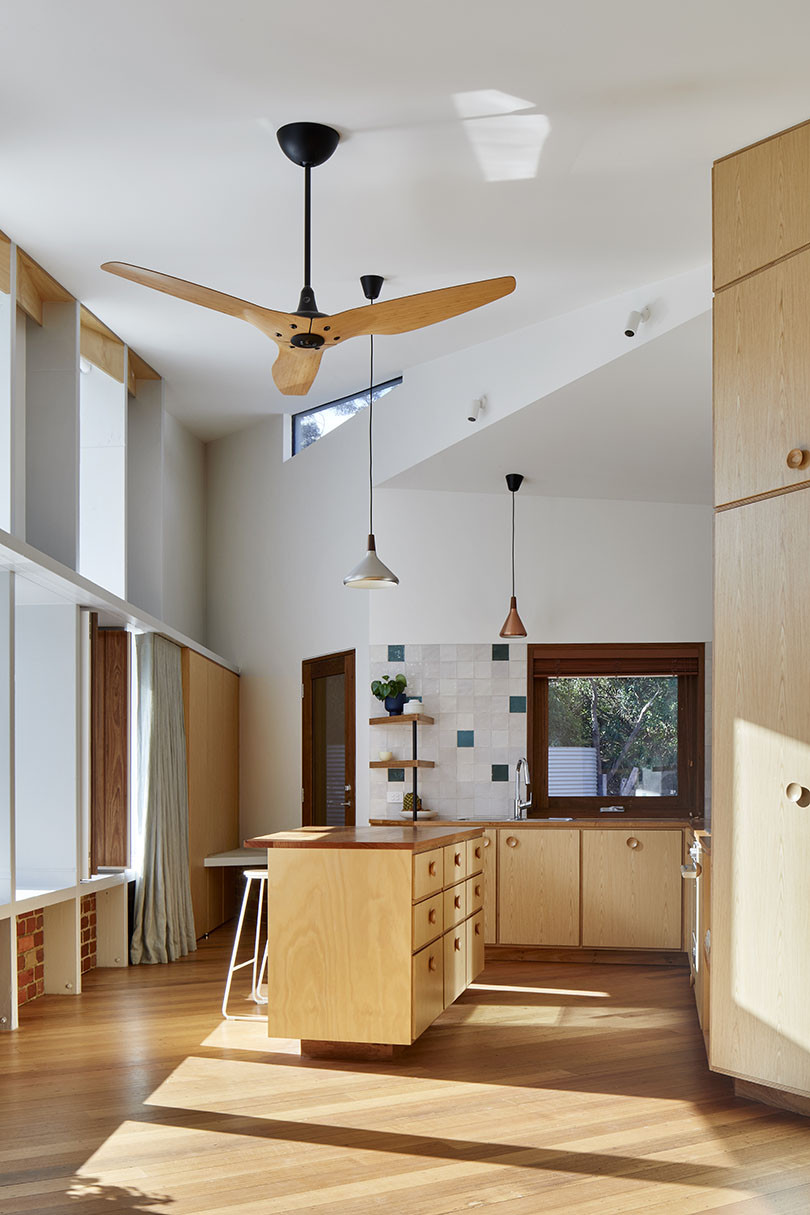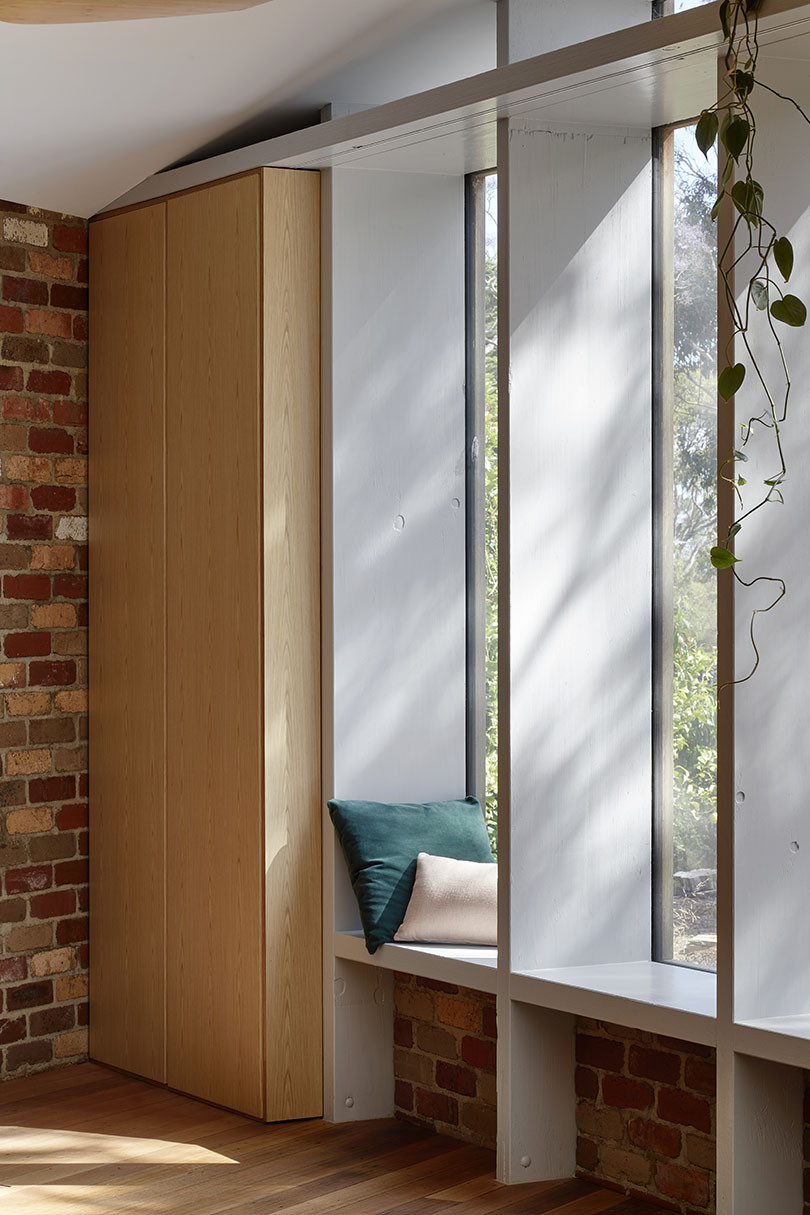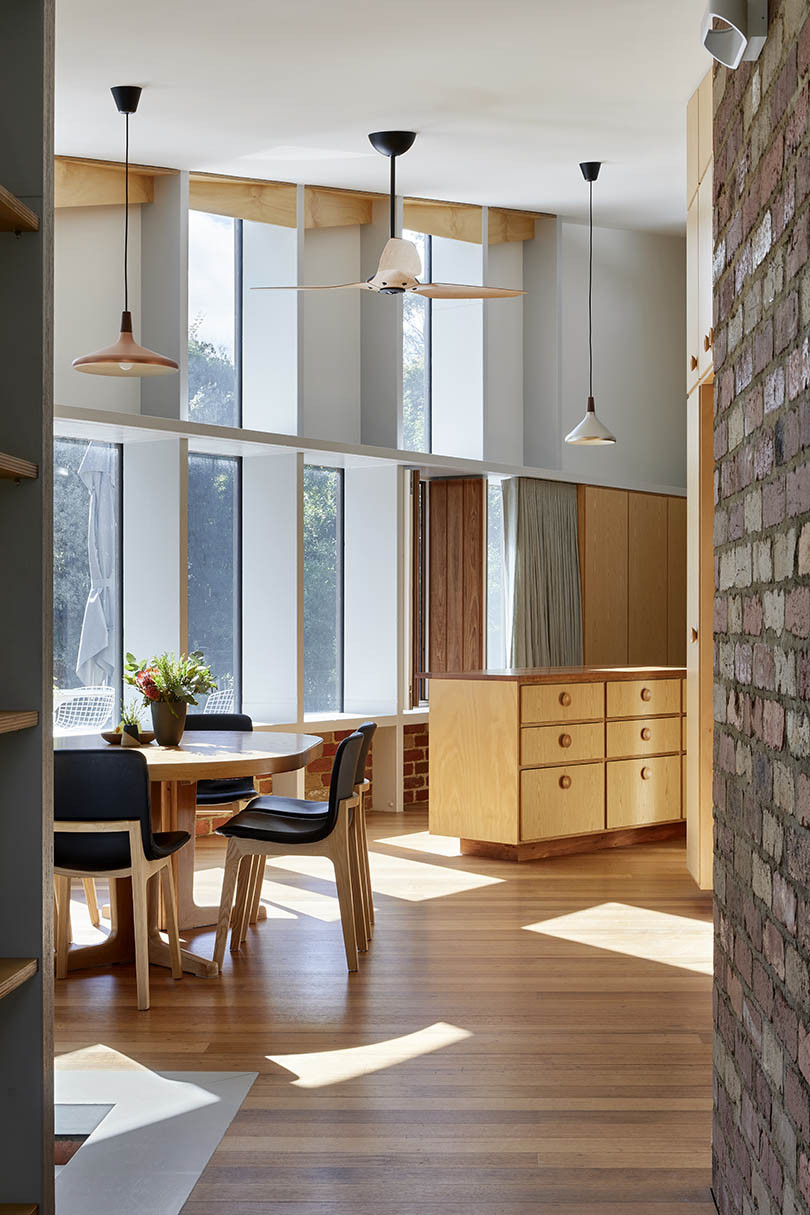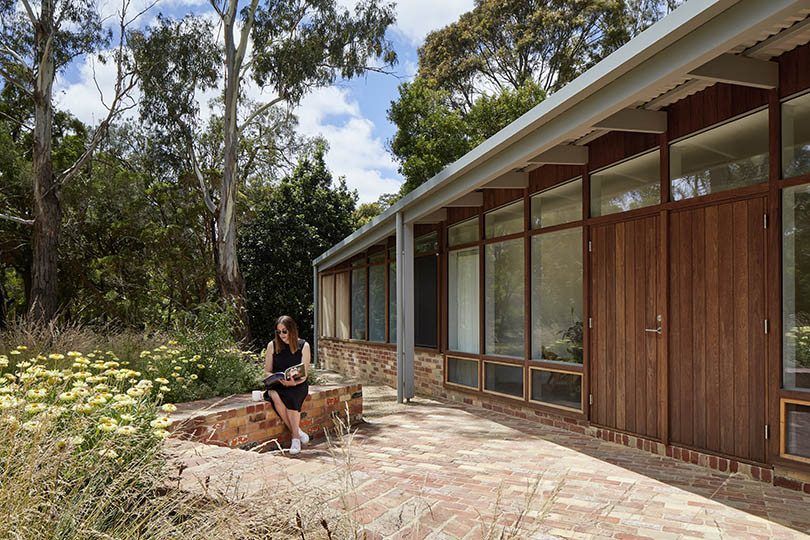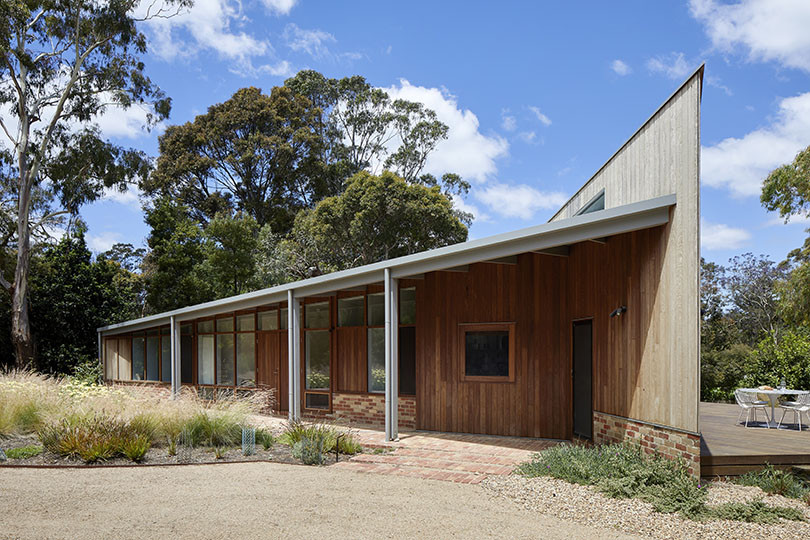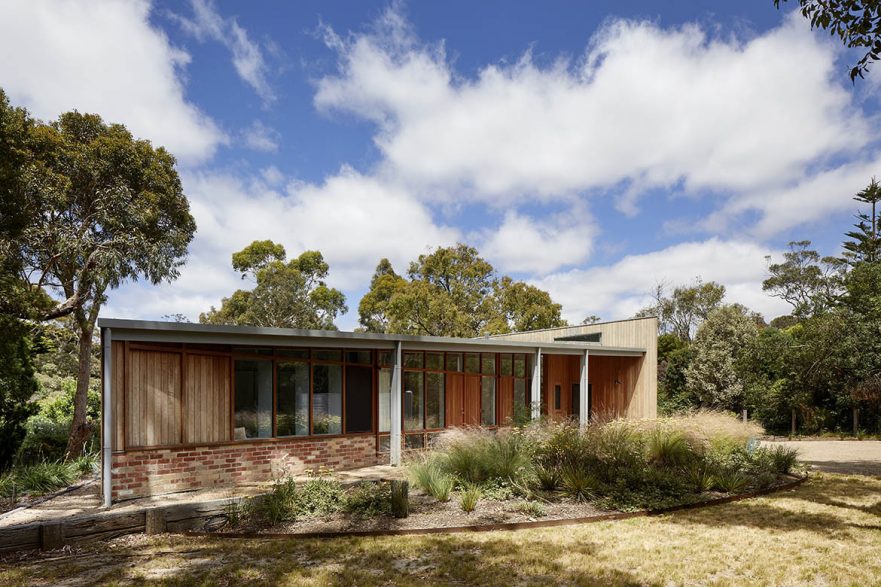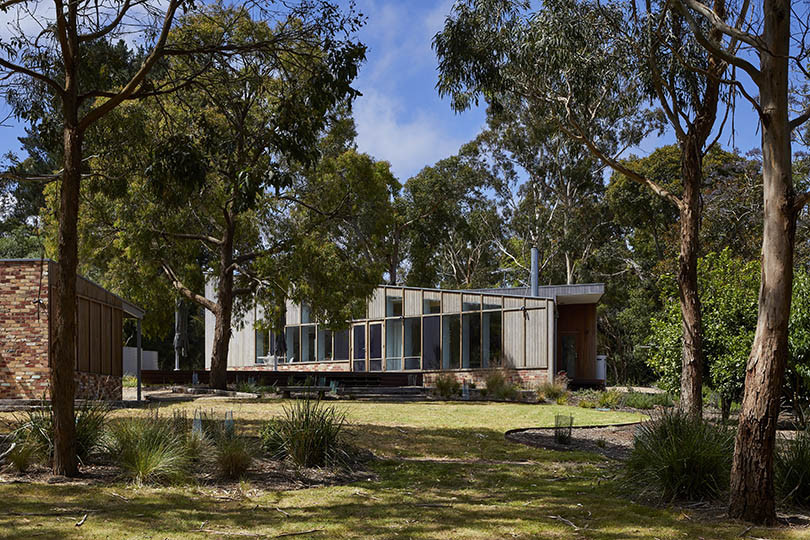 Project details
Architecture & interiors – Steffen Welsch Architects
Photography – Tatjana Plitt
We think you might also like this home of childhood memories by Steffen Welsch Architects.
---