Twenty-two compact, one- and two-bedroom apartments sit atop street level retail opportunities in the dense, inner city suburb of Surry Hills, Sydney. Designed by Woods Bagot and lead by the architecture studio's global design leader, Domenic Alvaro, Short Lane is a considered example of the positive effects biophilic design and community inclusion can have on multi-residential developments.
"We were interested in the development connecting with its context in new ways by looking at the way urban nature can be experienced and woven into the city, with an emphasis on biophilia," says Domenic. "Biophilic design is beginning to boom because contact with nature is increasingly supported by research findings on its wellbeing benefits."
The exterior façade of the building warrants a double take: at a quick glance and you might simply notice the bushy Cilandra and Periwinkle plants emerging from the balconies. These balconies, however, are cantilevered and provide added visual interest by way of their diverse sizes and Tetris-like placement.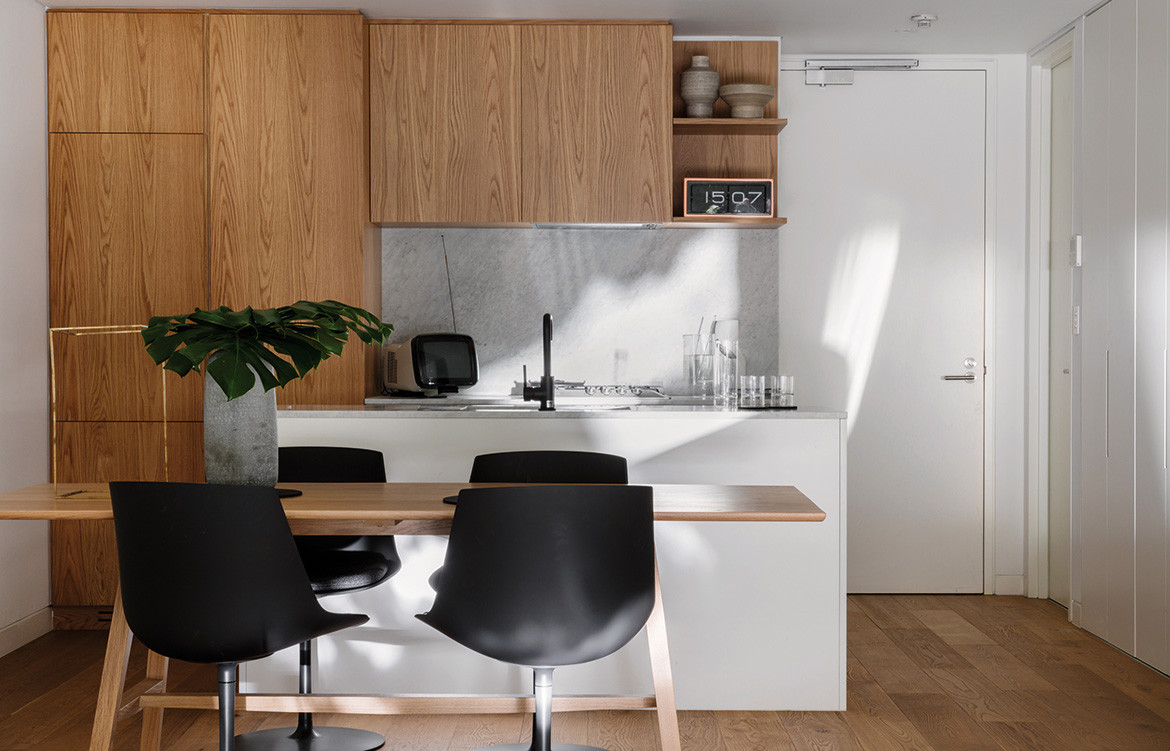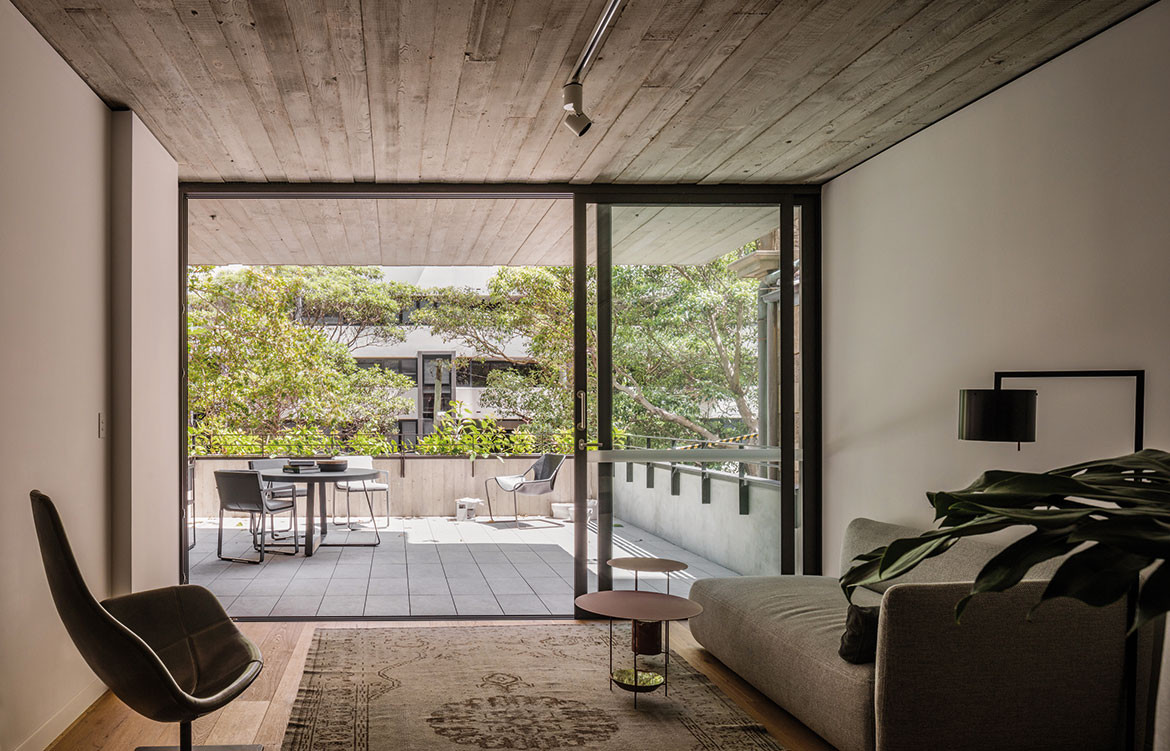 The concrete that characterizes the exterior is continued inside via exposed concrete ceilings. To balance out the coolness of concrete are oak floors and full-height glass doors (sliding, so as not to waste precious space) that lead to the outdoors.
Despite a distinct architectural – and modern – aesthetic, Short Lane sits well amongst its neighbouring buildings: the Wesley Mission building; a 1847 Methodist Church; and an old terrace which has been converted to a modest food precinct as part of the site. Graffiti artwork that adorned the terrace has been restored by the original artist in a bid to create atmosphere and mirror the areas successful laneway activation.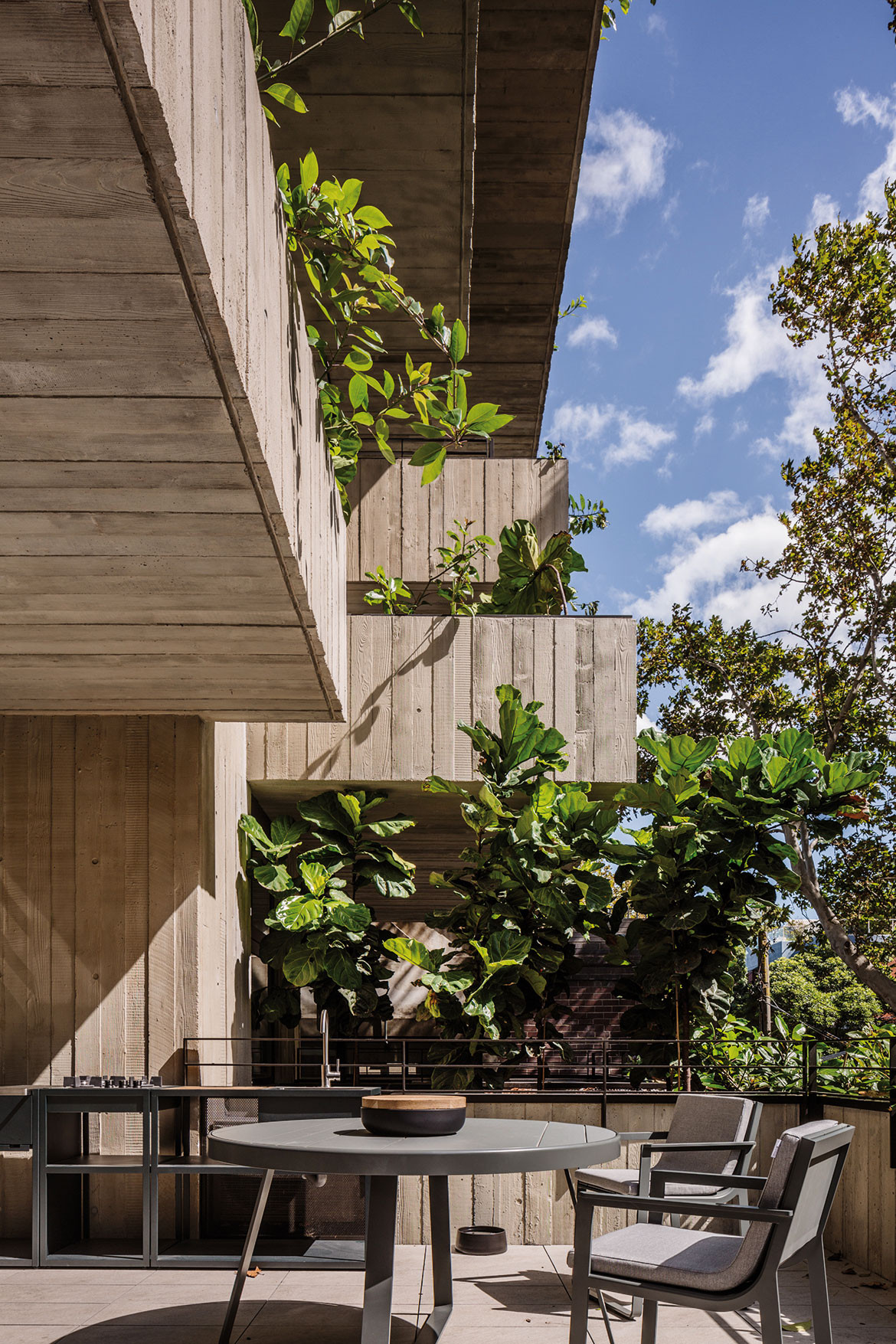 In a direct response to the concern that urban developments often lack a sense of community or even create division between old and new residents, Short Lane is a space that fosters community interaction though botanical spaces, walkways and venues open to the public.
Short Lane has in fact been short listed in the World Architecture Festival under the category of Small Scale Housing ­ Completed Buildings, as well as taking out the award for Residential Architecture – Multiple Housing in the Australian Institute of Architects, New South Whales Chapter Awards.
Woods Bagot
woodsbagot.com
Photography by Trevor Mein
Dissection Information
Design team: Domenic Alvaro, Simon Lee, Amy Lee
tructural Engineer: D'Ambrosio Consulting
Electrical/Mechanical/Hydrulic Engineer: Arrow Consulting
Landscape: 360 Degree Landscape Architect
Acoustic Engineer: Acoustic Logic
Builder: Komplete Construction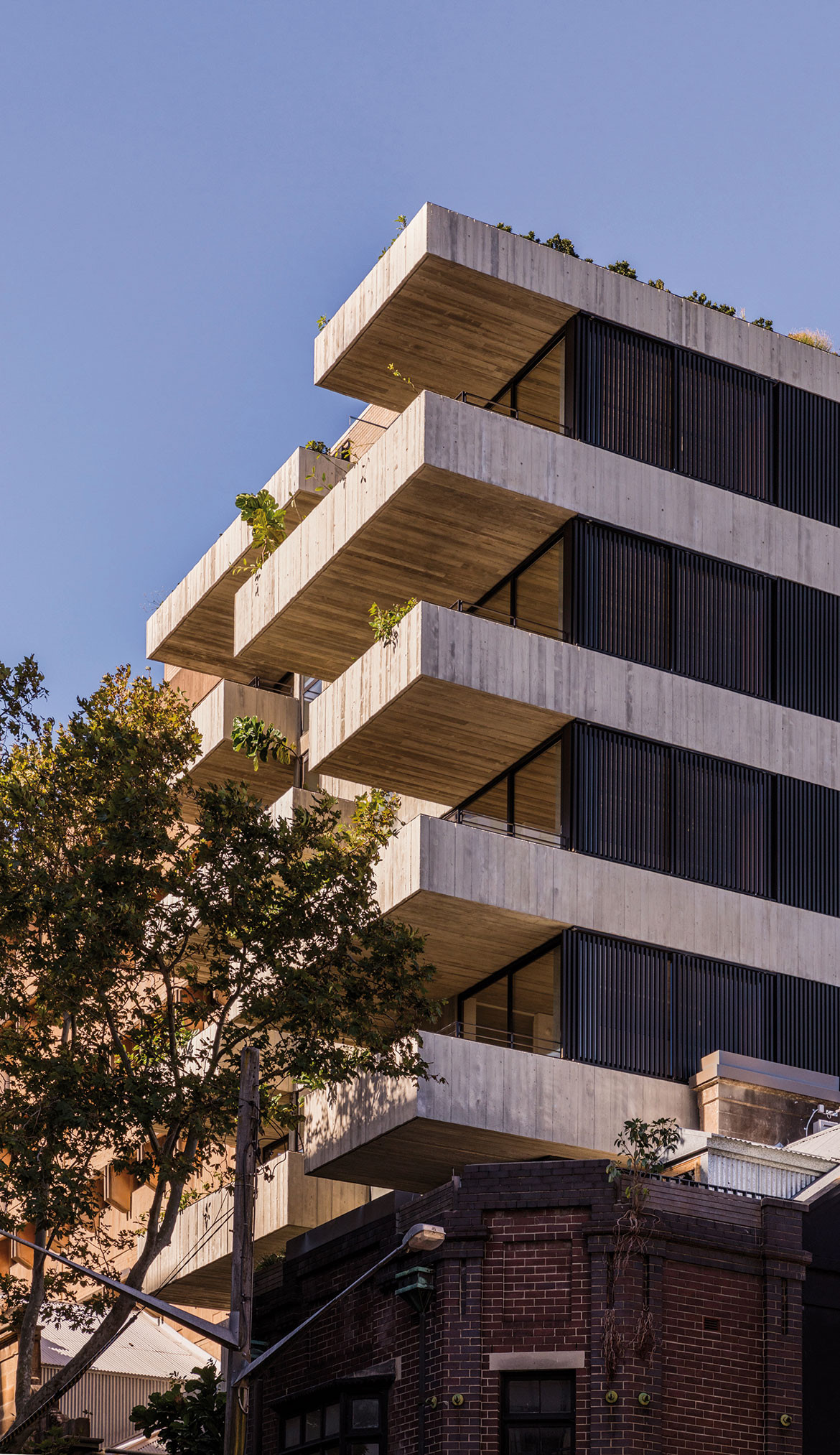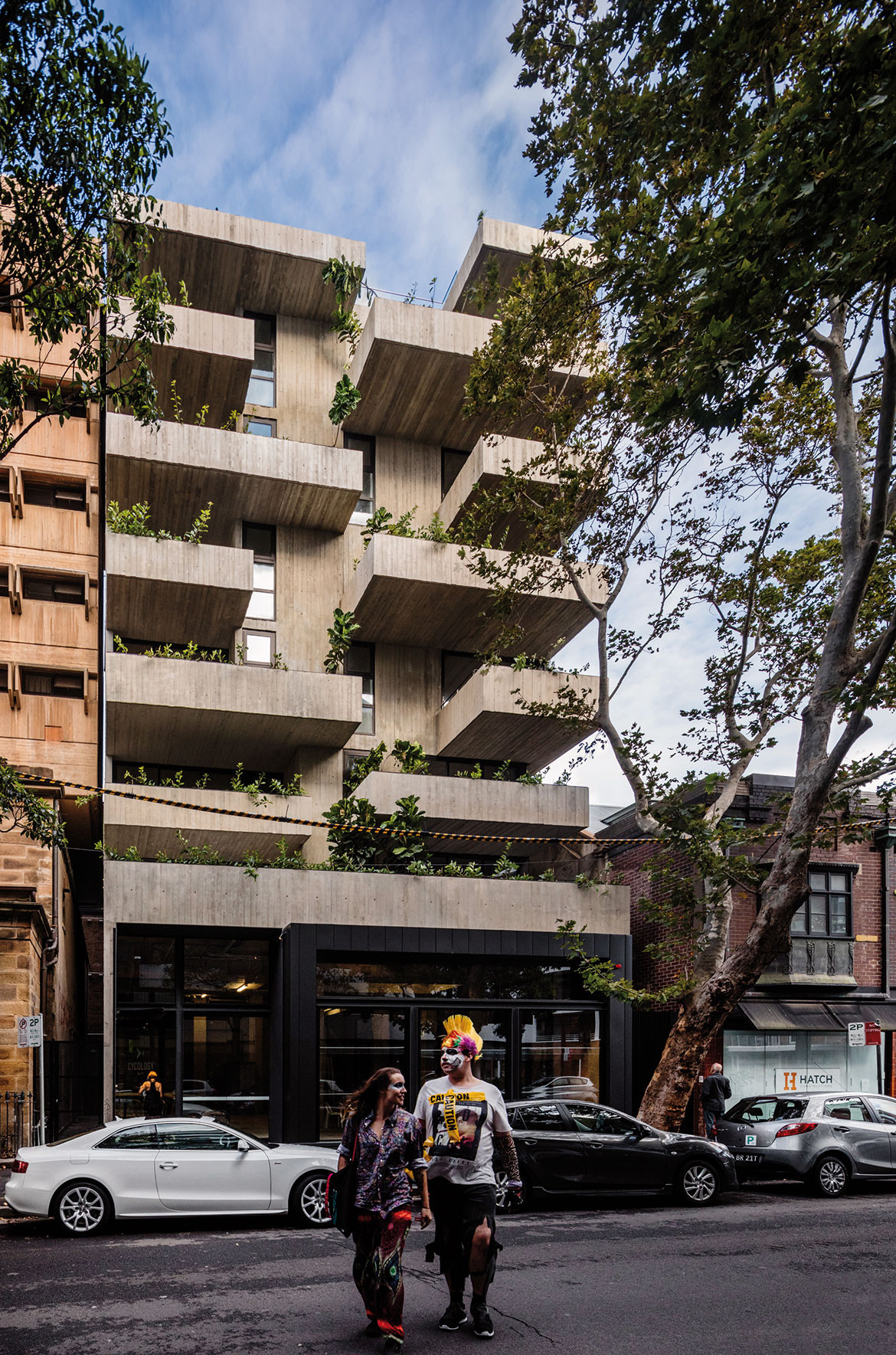 We think you might also like Minimal House by Hecker Guthrie
---