Aesthetic clarity is too often sacrificed in favour of trend, insecurity or hubris, and what could be achieved with the intelligent application of few concepts becomes diluted and muddied by too many.
Thus it is refreshing to encounter a project where the identification and incorporation of central themes has been consistent and successful, creating a coherent and attractive home.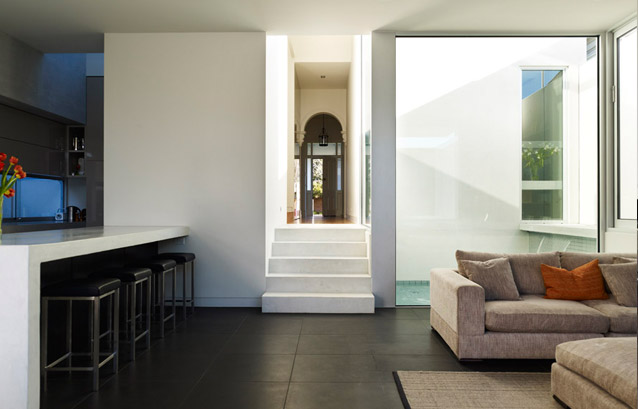 With a simple brief "to excite the senses and provide all the necessities for family living" and an adventurous and design-savvy client, Steve Domoney Architects had both creative space and productive feedback. As such, the challenges associated with a heritage Edwardian cottage on a narrow plot in Middle Park, Melbourne yielded clever solutions. Chief among these was a height allowance that precluded the addition of a second storey, a substantial restriction to potential floor size. In response to this the architect elected to add an extension to the rear of the original structure, sinking the bottom floor below ground level to allow for a second, not only within the height allowance but invisible from the street.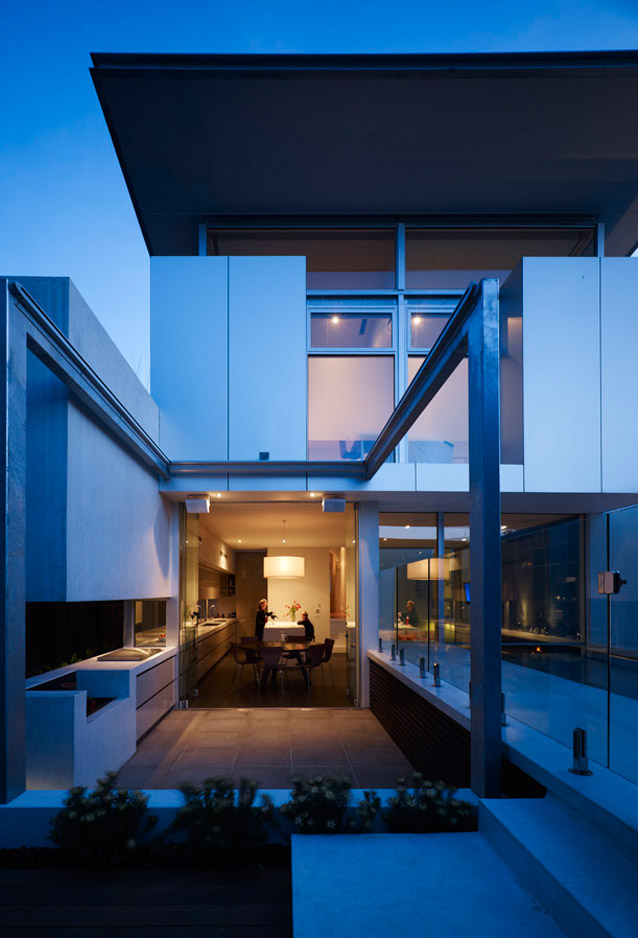 Internally the expansion of perceived space was cultivated by extending continuous horizontal planes through the principle living spaces, thereby guiding the flow of the house and uniting internal and external areas. In particular the concrete benches that straddle the living, external dining and pool areas support this, retaining aesthetic continuity while morphing in function.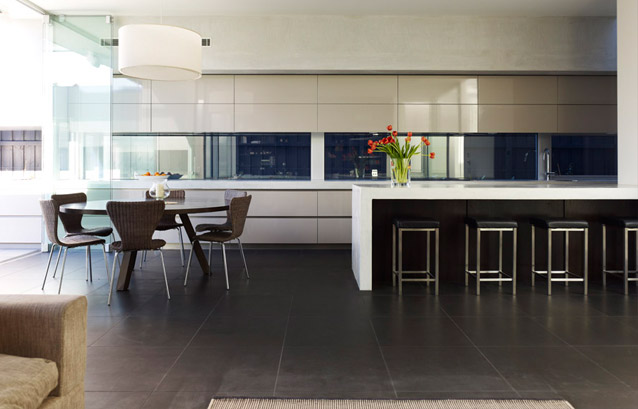 In addition to the abundant fenestration and extensive down and task lighting, water has been used to refract and multiply light. Both the glass pool containment wall and a light well enclosing a pond bring rippling reflections into the home, diffusing illumination while lending it a tranquil and decorative quality.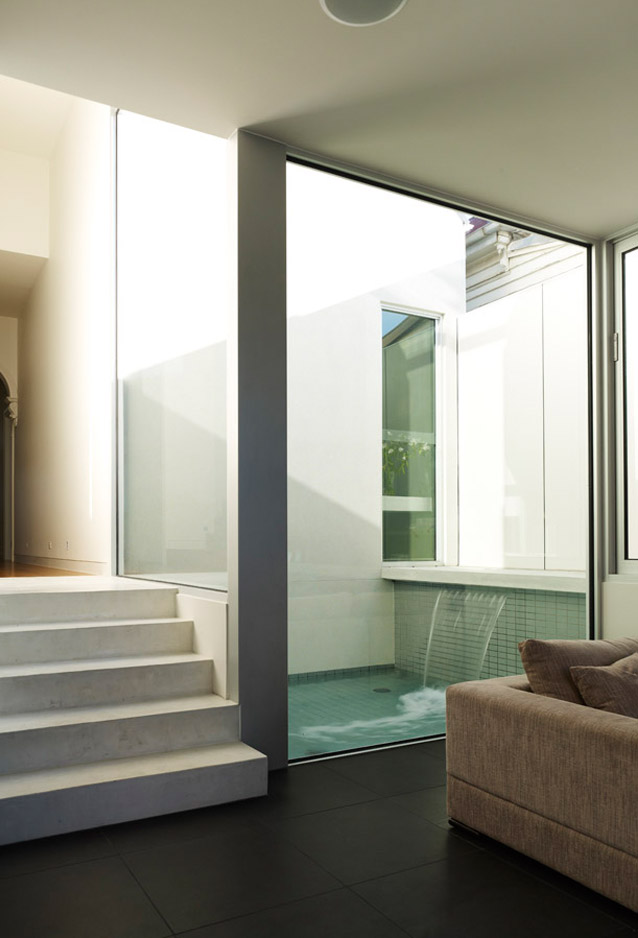 This is complemented by the subtle material and colour palette, which spans basalt and recycled timber flooring, timber joinery and Corian bathrooms in neutral and organic tones. Externally, metal cladding, cement, smooth renders and expressed galvanized steel create a welcome counterpoint to the more traditional feel of the cottage.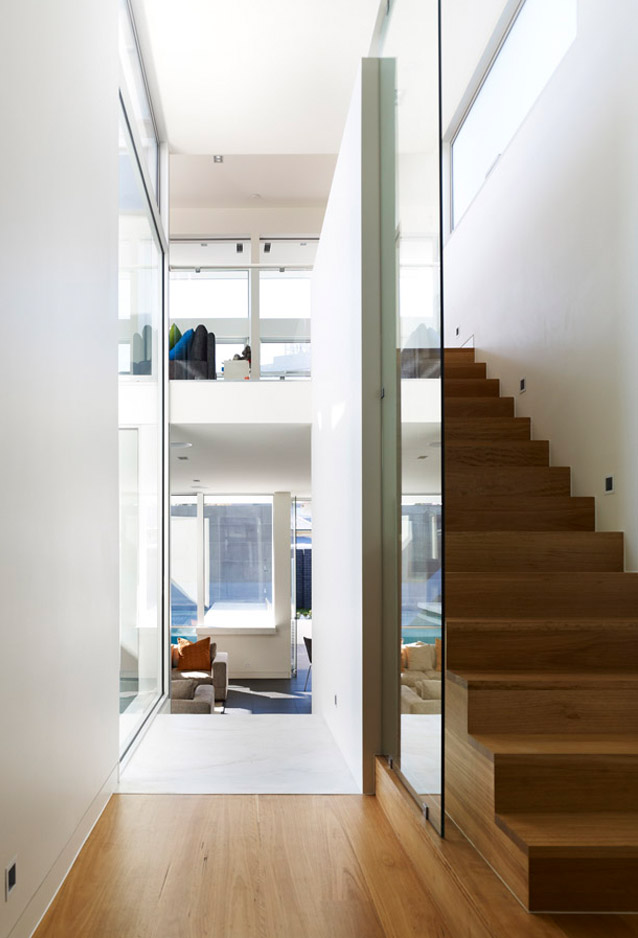 Ultimately the success of this project lies not in revolutionary ideas but in the consistent and considered application of sound ones, and the result is a home that combines the intimacy and solitude of a traditional Edwardian layout with the space, light and serenity of modern, open design.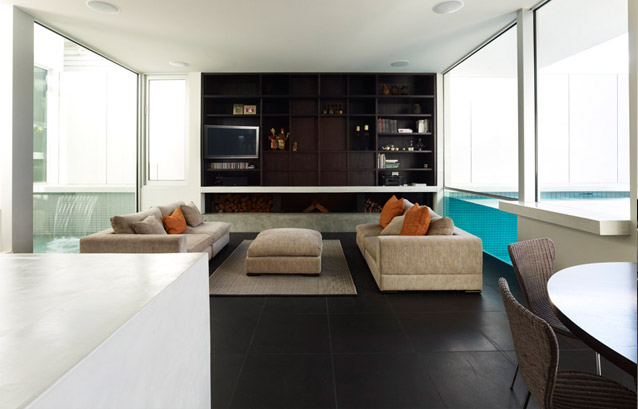 Photography: Derek Swalwell
Tags: Home Architecture, House Architecture, Residential Architecture, Steve Domoney Architecture
---