Located on Sydney's north shore, the Skylight House began as a rework of a badly planned existing dwelling, and has seen Andrew Burges Architects craft a functional house for a family of 6, with warm natural lighting and an organic connection to the garden.
The conceptual framework of the Skylight House was developed around the concept of natural light, and improving the character of it within the house. This saw a total of five skylights placed throughout the home, all of which have been incorporated to shape a distinct cross section in the ceiling, which allows for a flow of natural light and a connection to the sky above.
The internal planning of the space has been modified to create a more compact floor plan throughout the space, and a carefully inserted central core, containing the bathroom and laundry, has reconfigured the existing internal plan, reducing the previously excessive corridors.
Externally, the roof and brick edges of the sidewalls define the vertical and horizontal lines of the façade, and are cut to a uniform dimension of 50mm, giving a playful lightness to the bounding frame. Sliding screens allow for variability within the confines of the façade and the roof form, while housing a complex interior, creates a simple and contemporary outline.
Andrew Burges Architects
aba-architects.com.au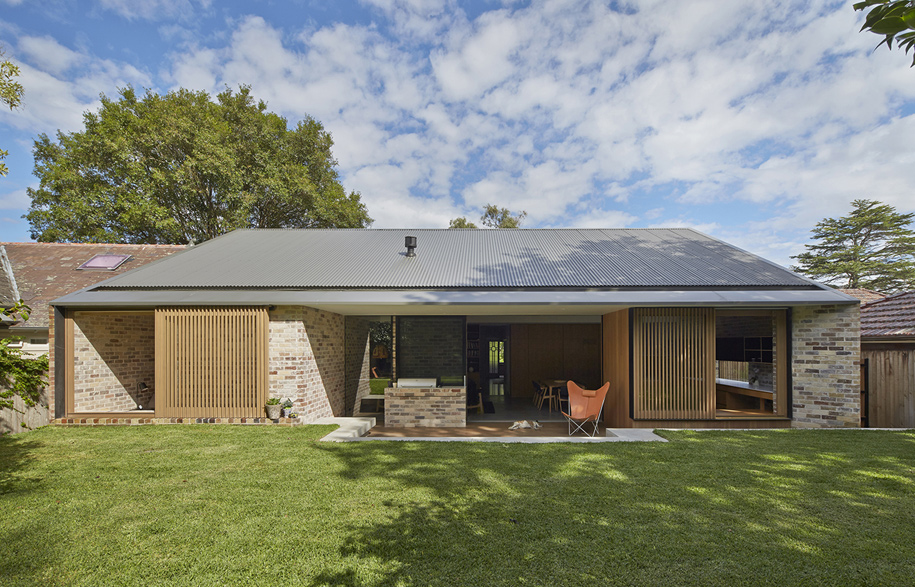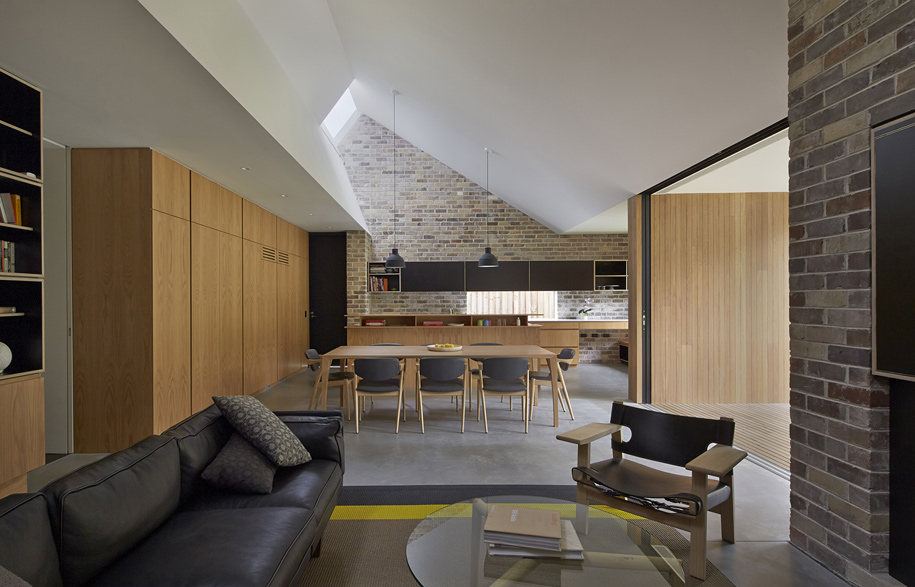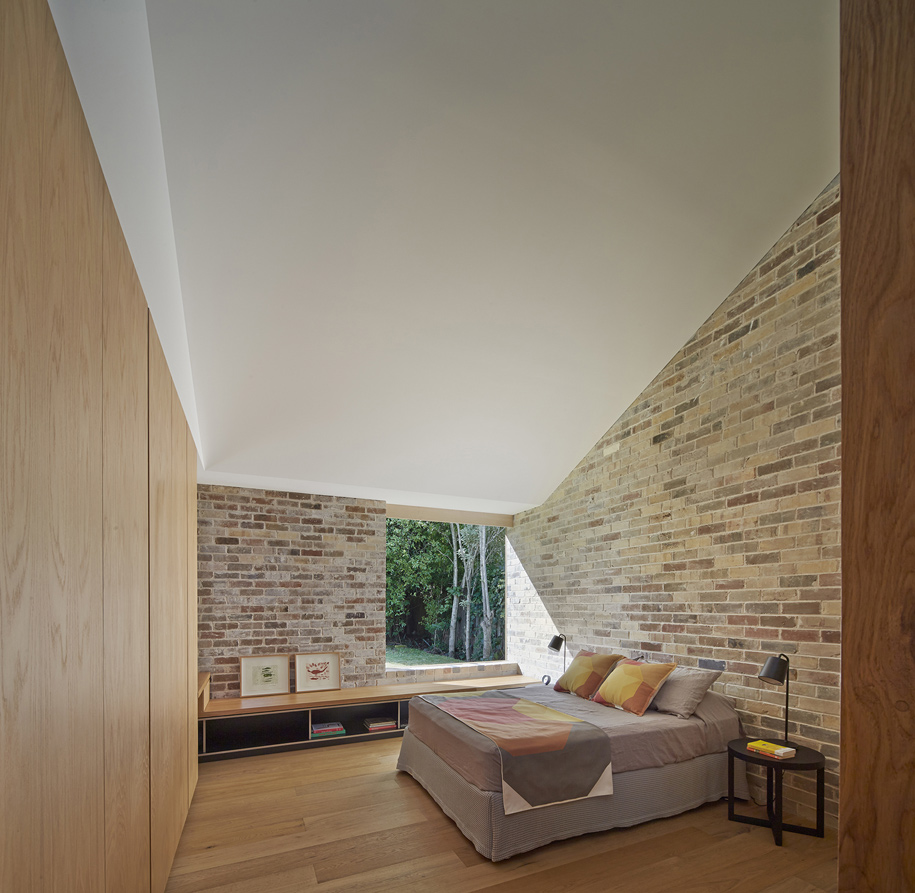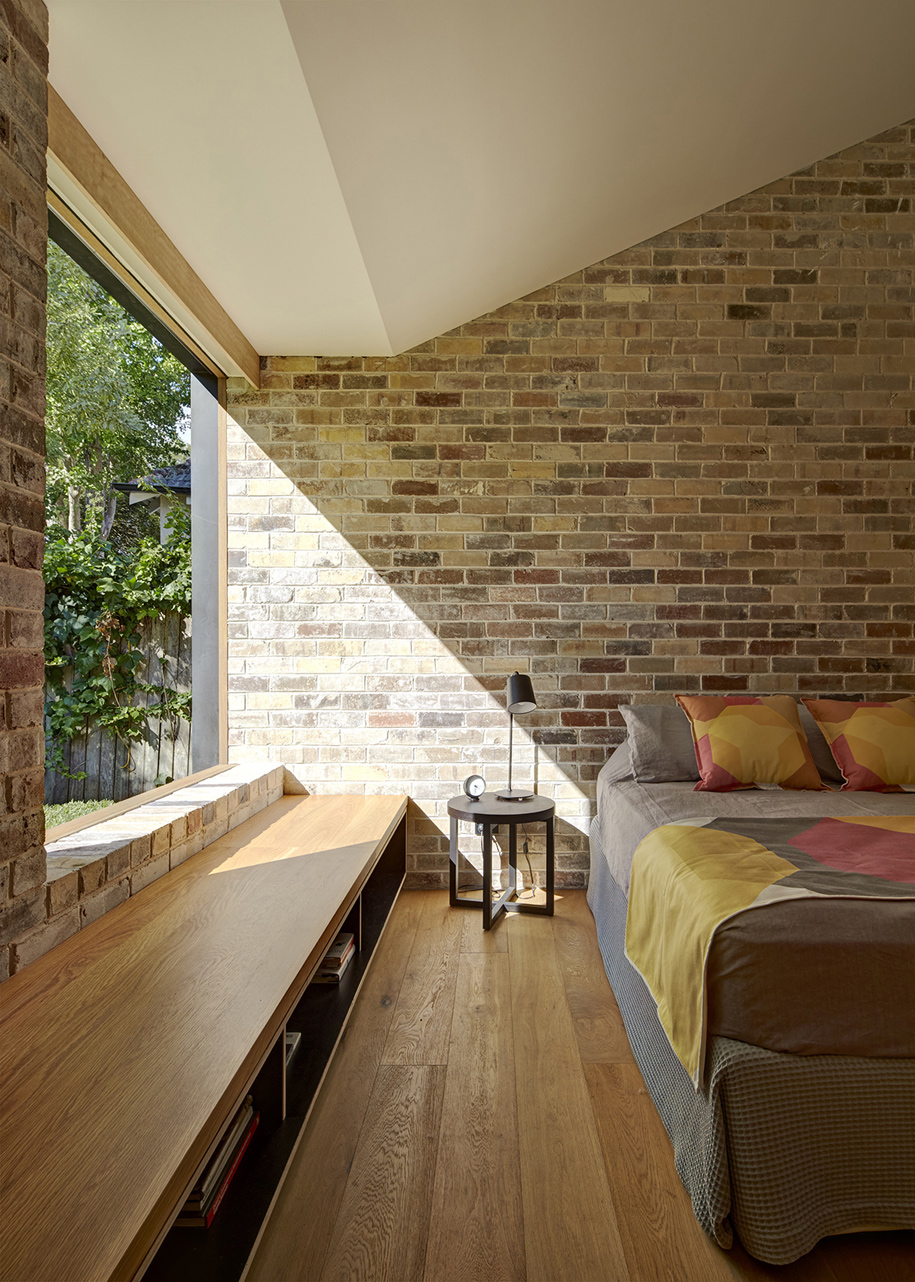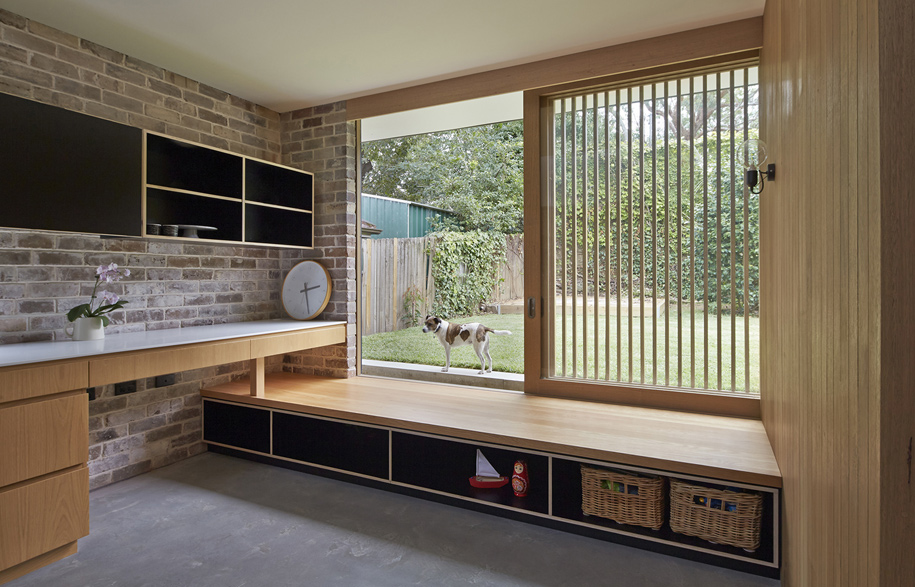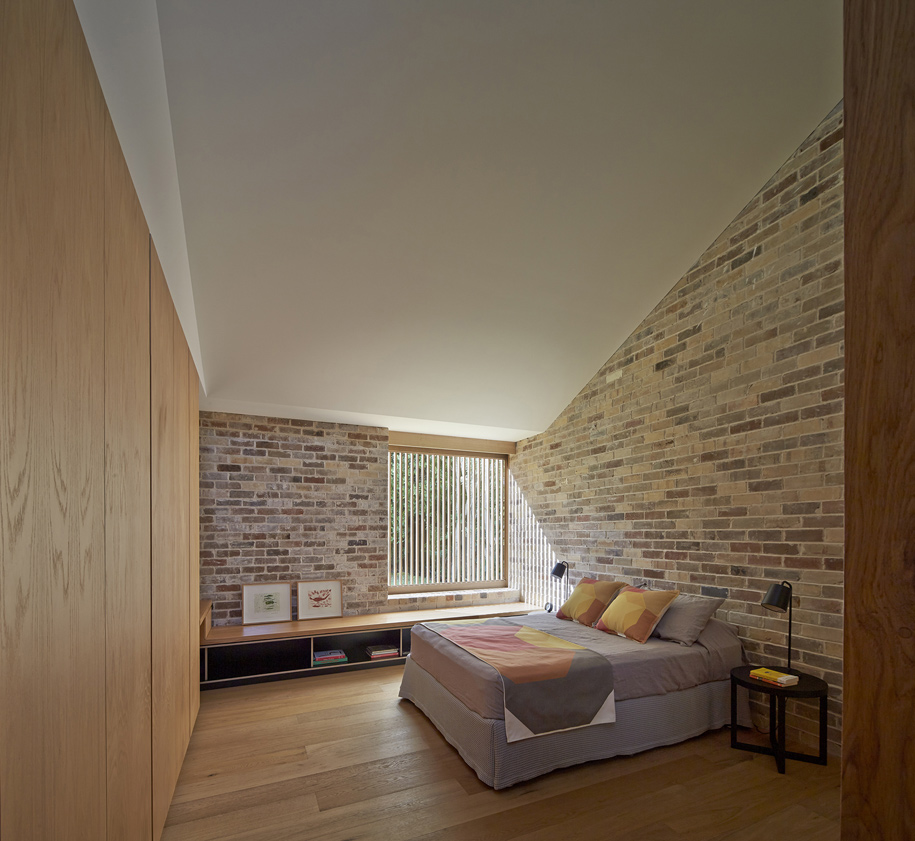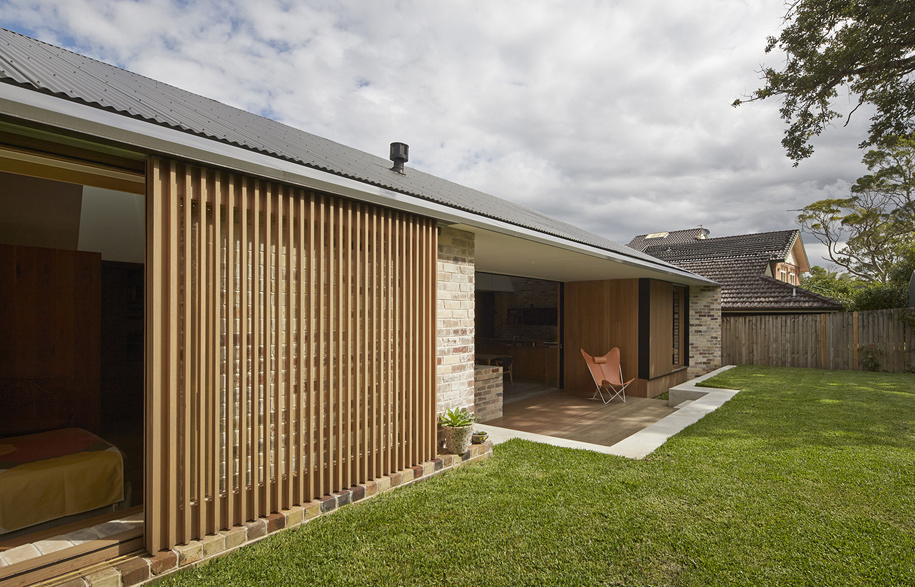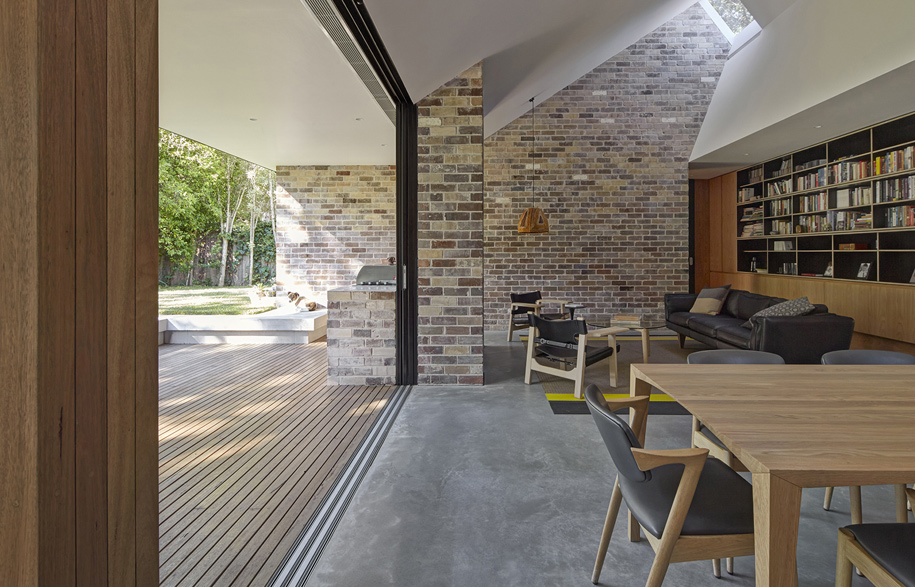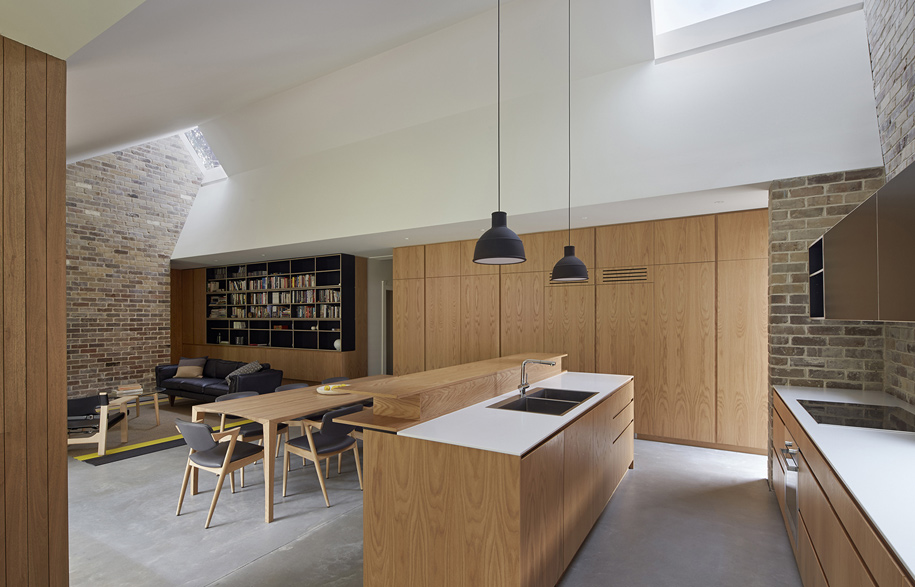 Tags: Home Architecture, House Architecture, Residential Architecture
---