The house, 4a Beach Avenue, is innovative living at its most stylish – born out of organic collaboration between owner, architect and builder.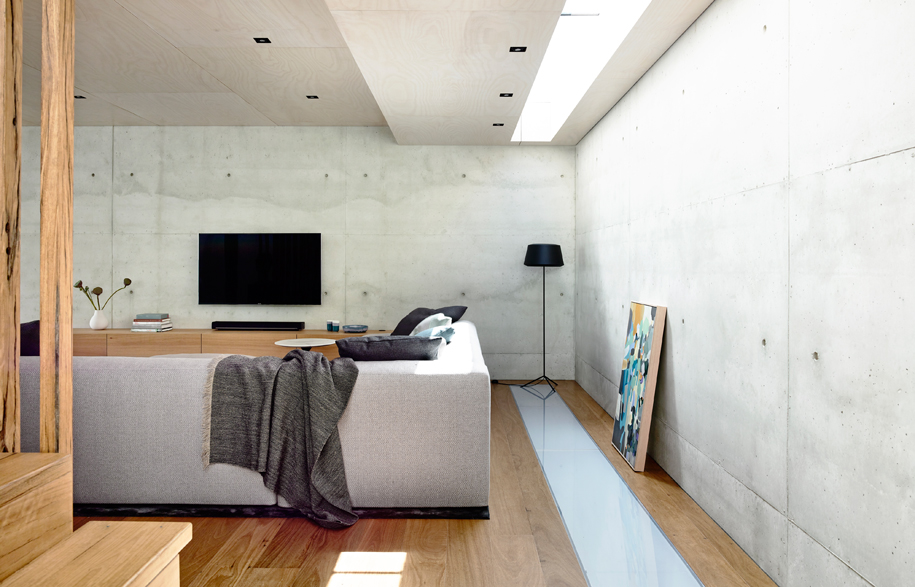 Nestled in a narrow lane to the rear of a neighbouring property, the house is a private sanctuary of free‐flowing open living spaces that make use of every square inch of the inner‐suburban landscape its based in.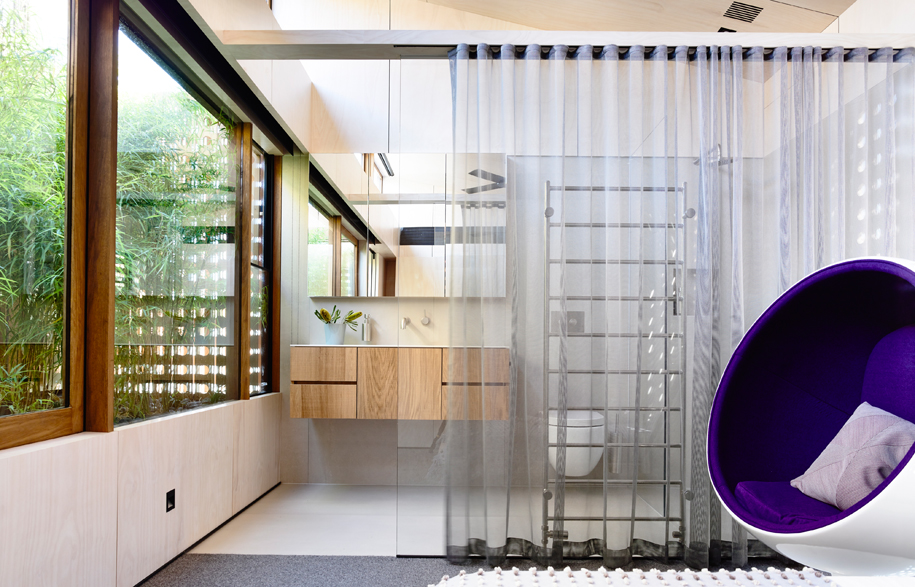 A family home with an eye on the future, 4a Beach Avenue is based around a custom design that offers great flexibility for changing needs; as the family evolves, so too does the abode evolve with them.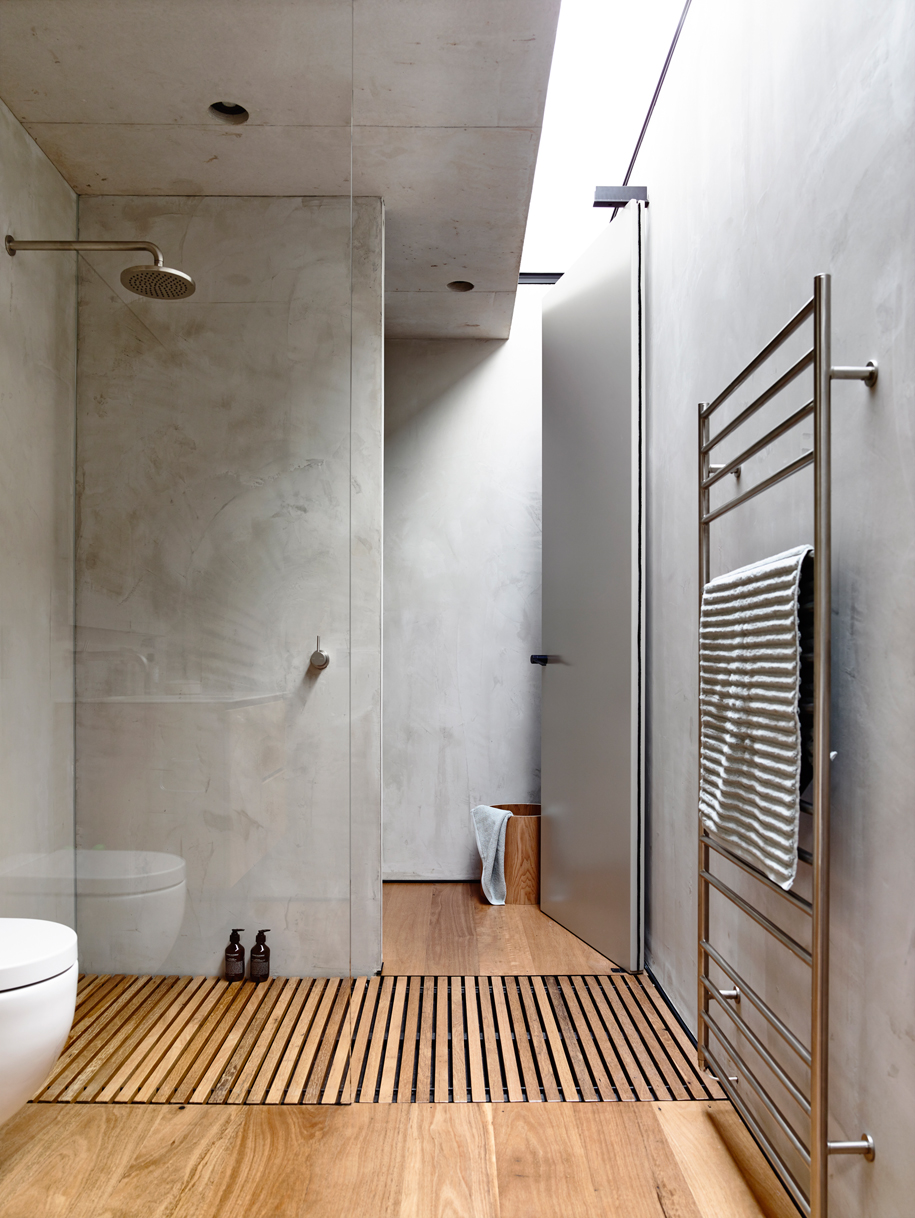 Schulberg Demkiw Architects principal architect Ray Demkiw has delivered an inwardly focused building, where its occupants can escape the world that surrounds them.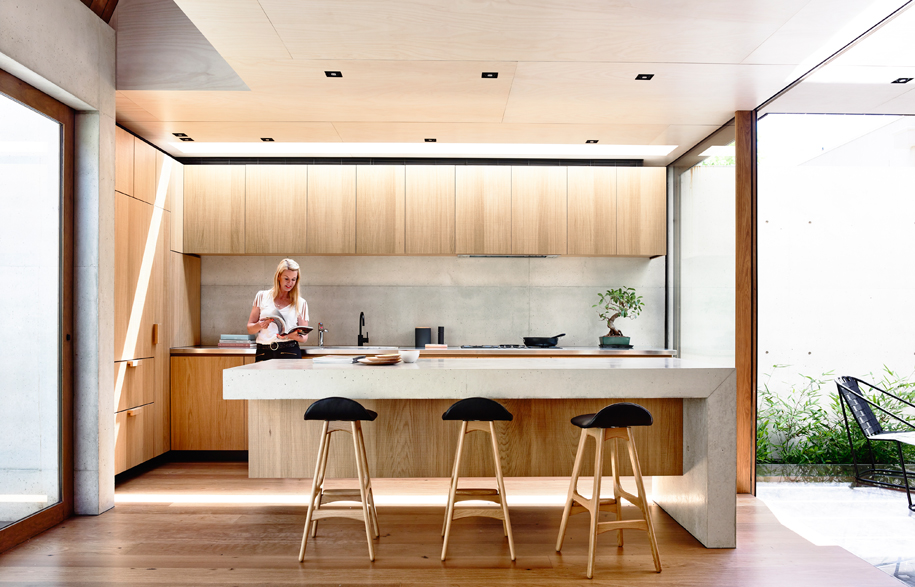 "Designing a property on a site this size, with limited access and boundary‐to‐boundary restrictions threw up some challenges, to say the least," Demkiw reports, "As more people choose to live in the inner‐city, properties like Beach Avenue ‐ great design partnered with smart and functional use of space ‐ will become the norm"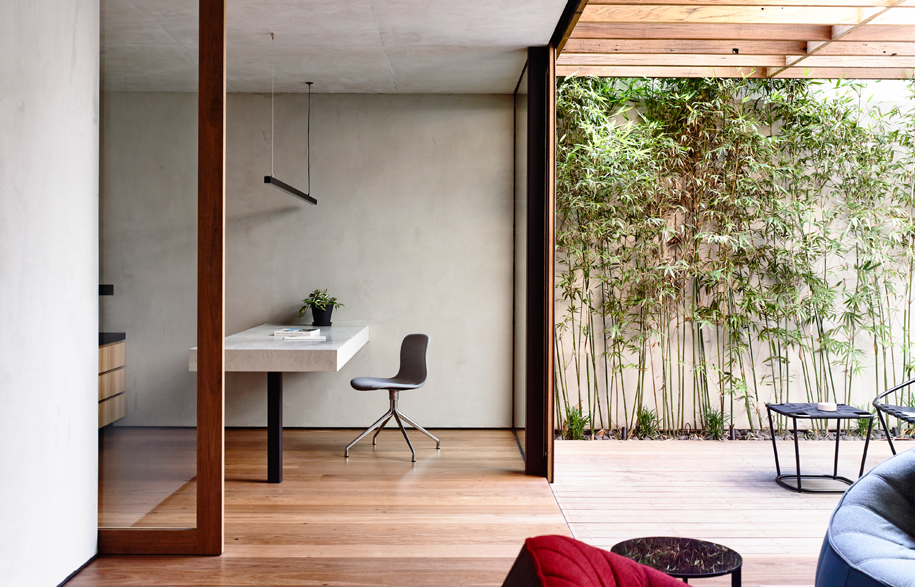 While the employment of hard materials delivers rigidity, this is softened by the warm tones of recycled tallow wood timber on the floors, and limed hoop pine timber on ceilings.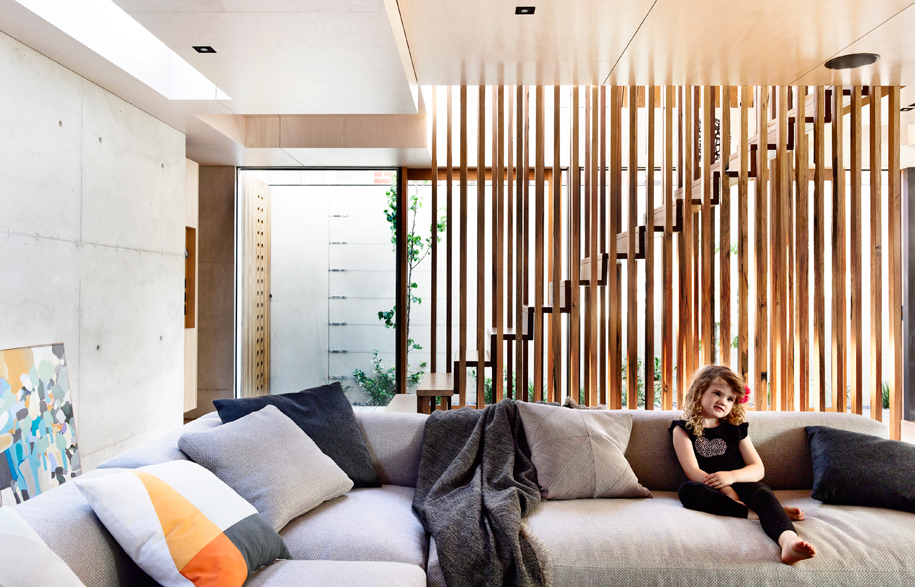 The home features a range from clever and breathtaking custom‐built timber cabinetry and benches, along with a concrete table in the home office that seemingly extends from the house itself, and a floating cantilevered concrete island kitchen bench and recycled tallow wood cladding.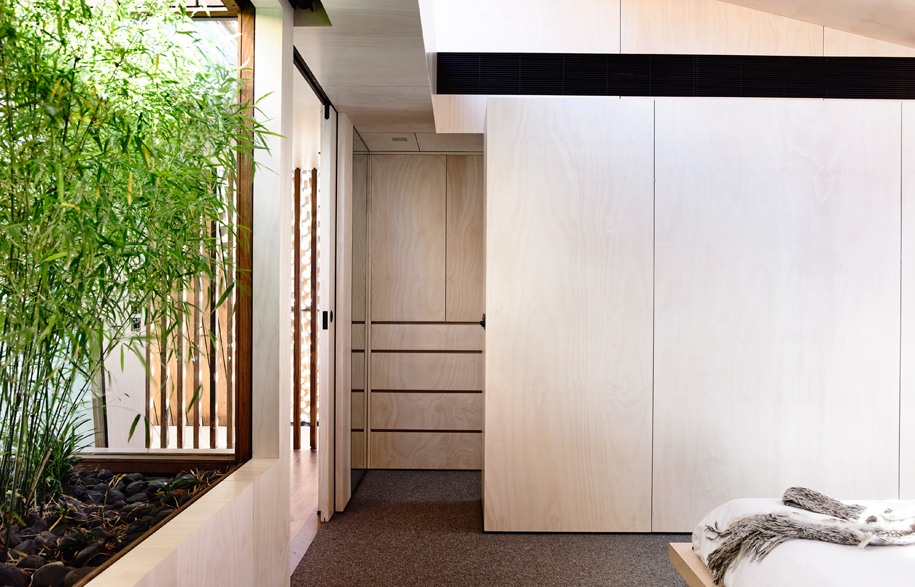 The striking, wooden‐clad exterior displays practical and decorative screens, specially designed to maintain privacy for, and from, neighbouring properties. 4a Beach Avenue is more than a home, it is an example of what can be achieved when professional talent and experience meet cutting‐edge design, a shining example of how architects are meeting the demands of building in Melbourne's increasingly compact inner‐city.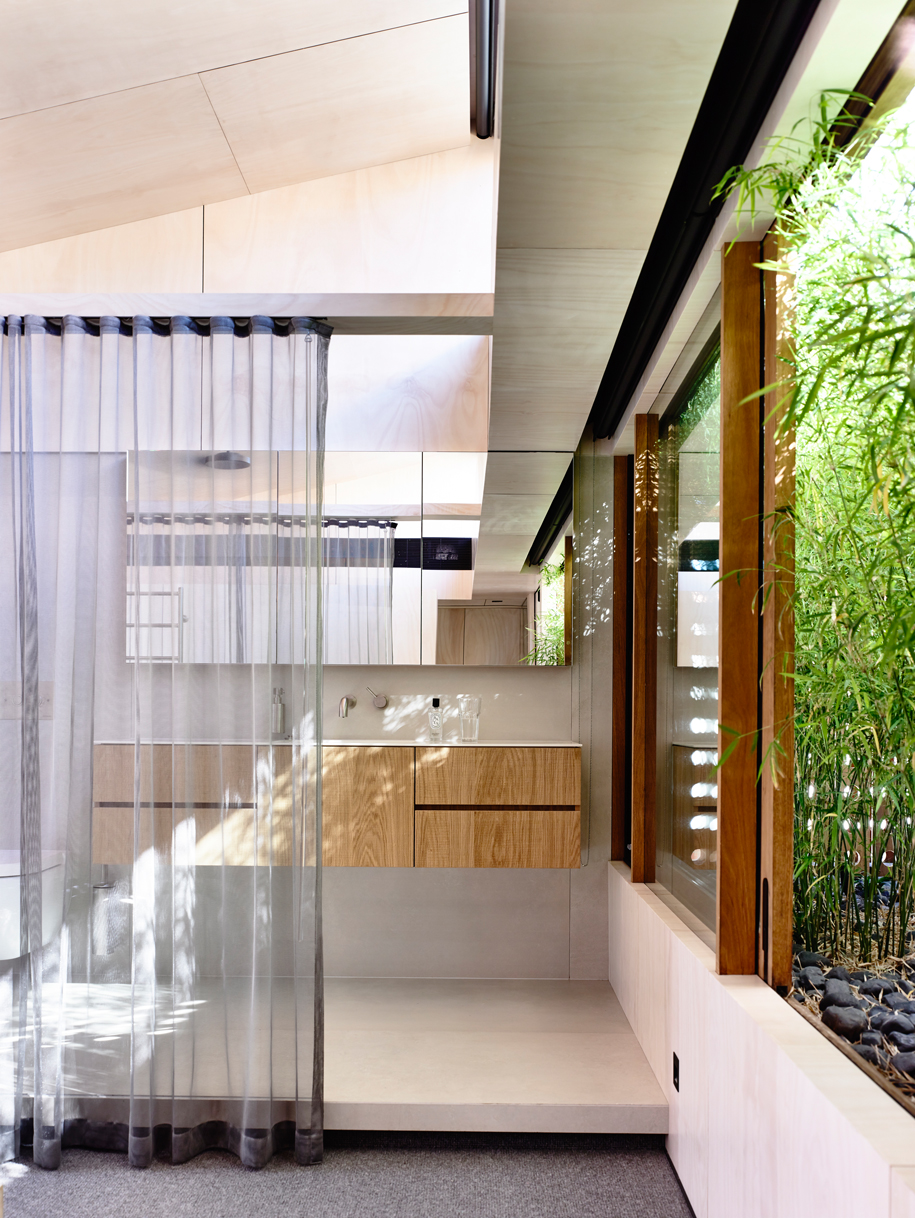 Schulberg Demkiw
schulbergdemkiw.com
Tags: Architecture, home, Home Architecture, House Architecture, Melbourne, Residential Architecture, schulberg demkiw
---