If you've ever been to Gerringong on the NSW South Coast — and you have an eye for a clean line and a simple, resolved form — then you've probably spied this timber holiday house from the beach and wished it were yours.
Built on an elevated position at the south end of Werri Beach, it boasts 270 degree views of the ocean, the headland at the northern end of the beach and the hinterland beyond.
Clad in timber, calculated to grey off under the sun and salt air like driftwood, the home is essentially an elegant box, with a glass-walled first floor – sheltered by a cantilevered roof – looking for all the world as if it has somehow risen majestically out of the floor below.
Upstairs is the living room, a second kitchen and the master bedroom. Downstairs is the main kitchen, dining and family room and the rest of the bedrooms.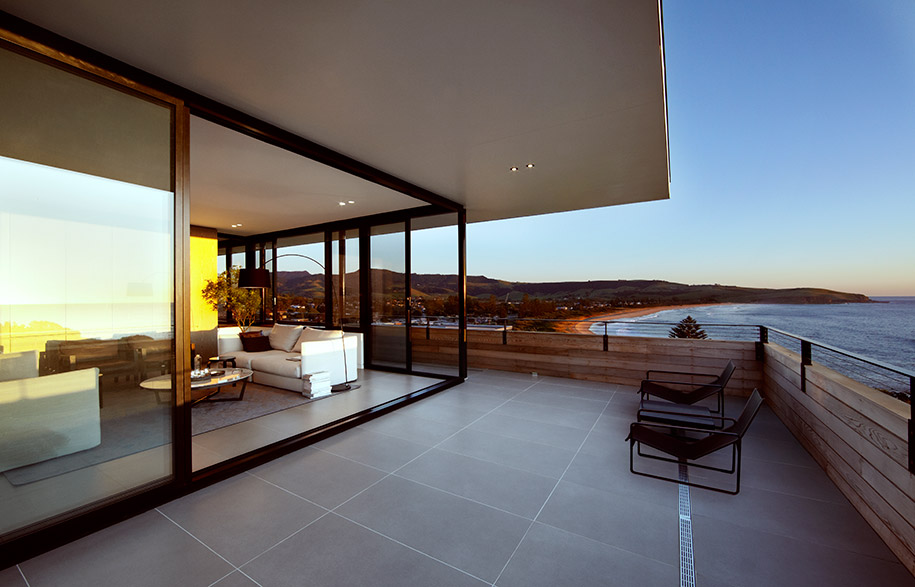 All of the rooms open onto outdoor spaces, located on different sides of the house, ensuring protection from the prevailing, and often strong, ocean breezes.
Inside the timber that's outside extends inwards and becomes part of the interiors via wall cladding, limed oak joinery and stairs featuring blackened timber.
Smart Design Studio's aim is to blur the relationship between the inside and out – a sense that's been furthered by the grey large-format vitrified tiles throughout.
Surrounding the house is a garden planted with scrubby coastal species.
Smart Design Studio
smartdesignstudio.com
Photographs by Sharrin Rees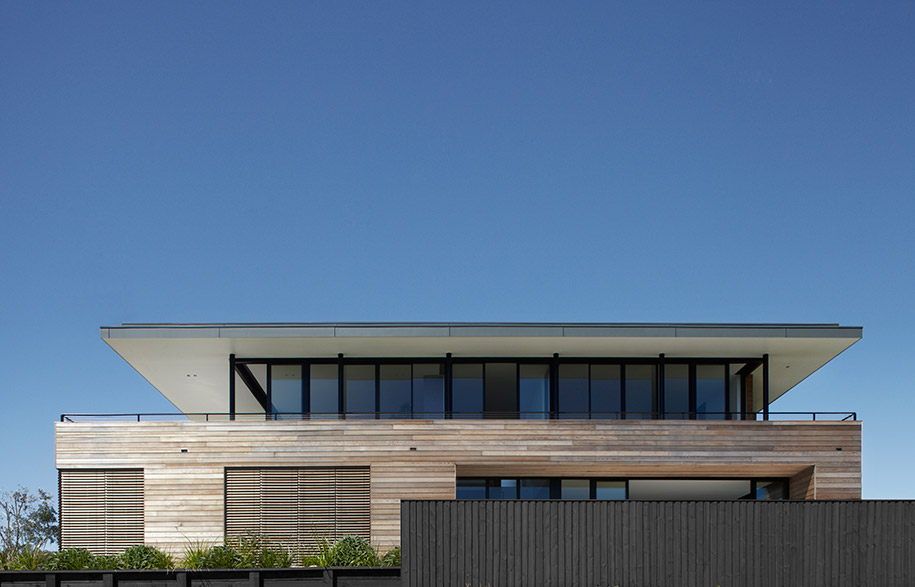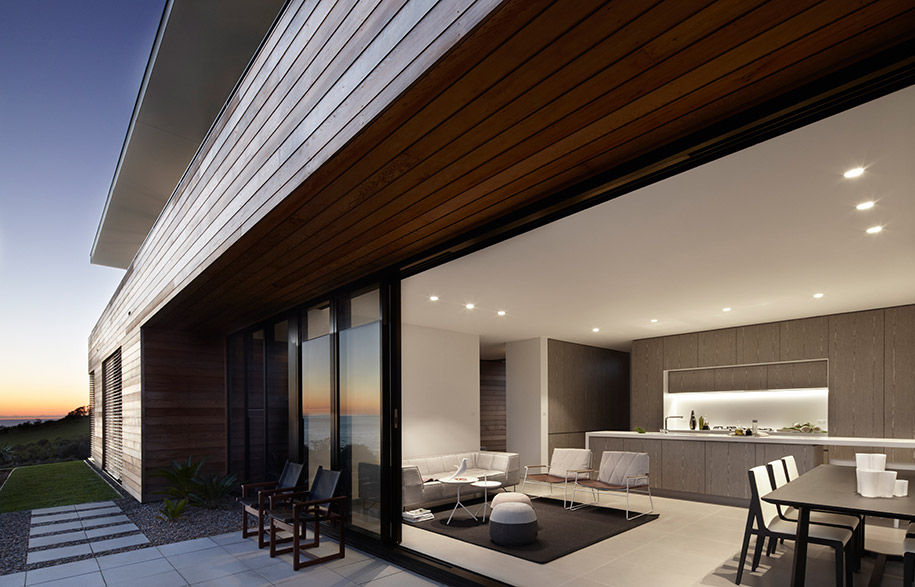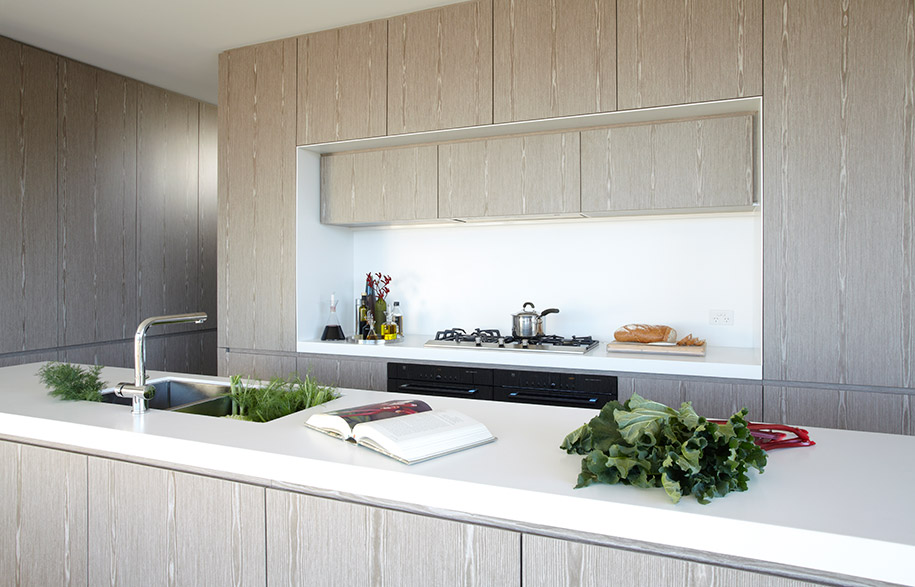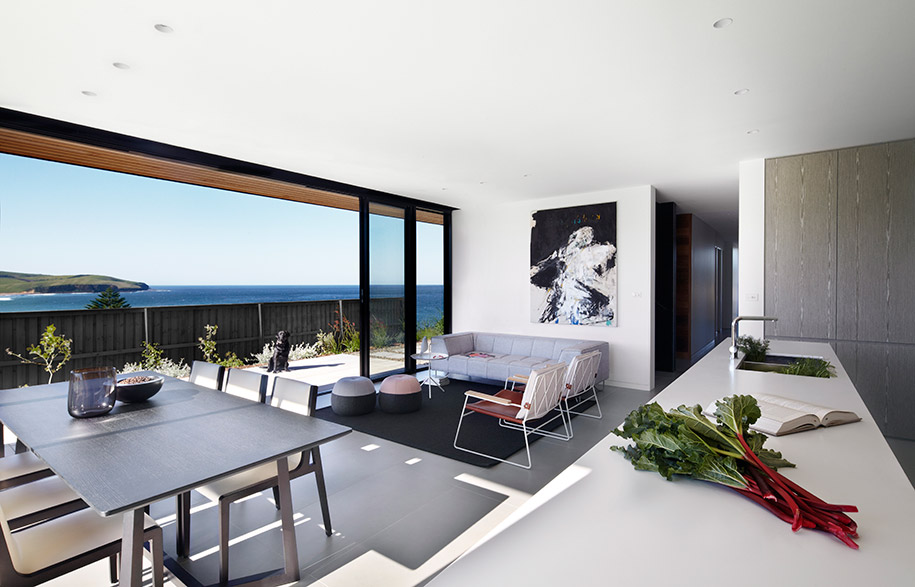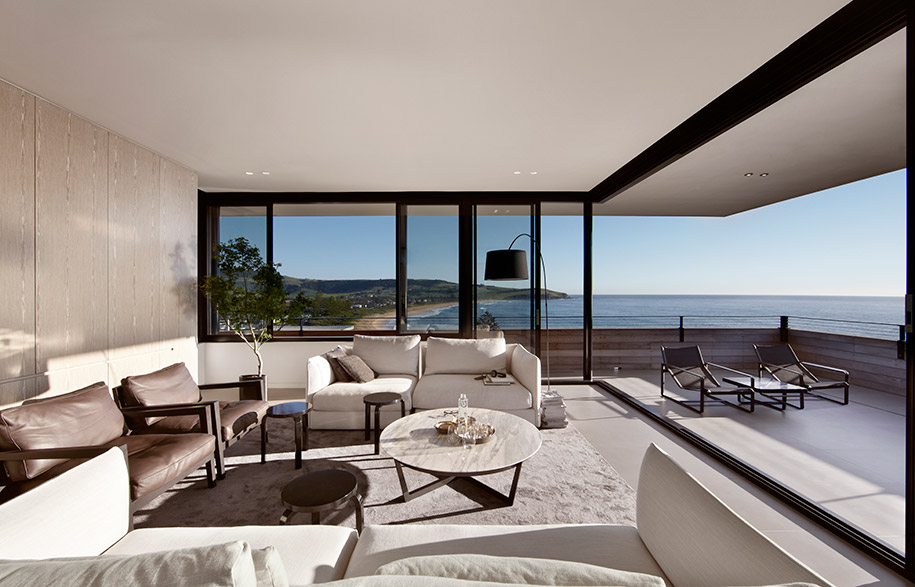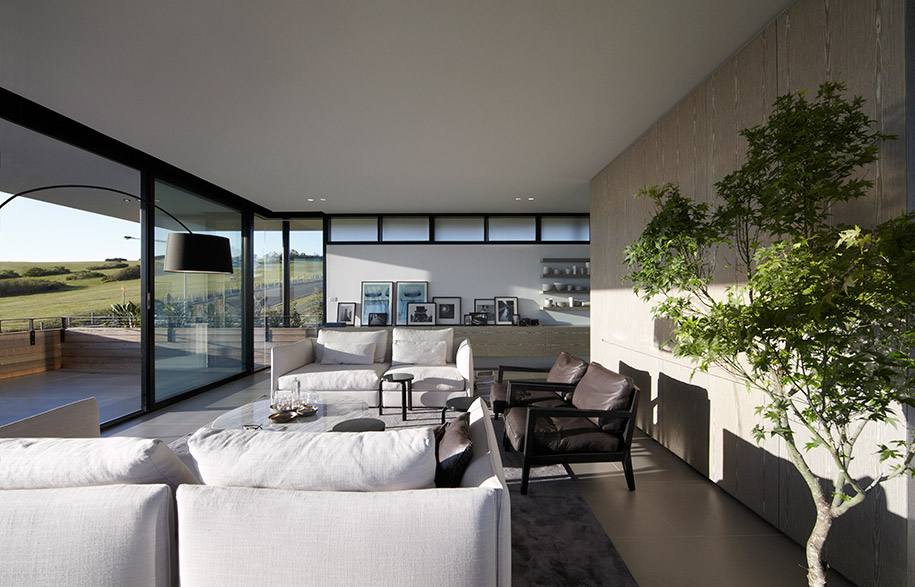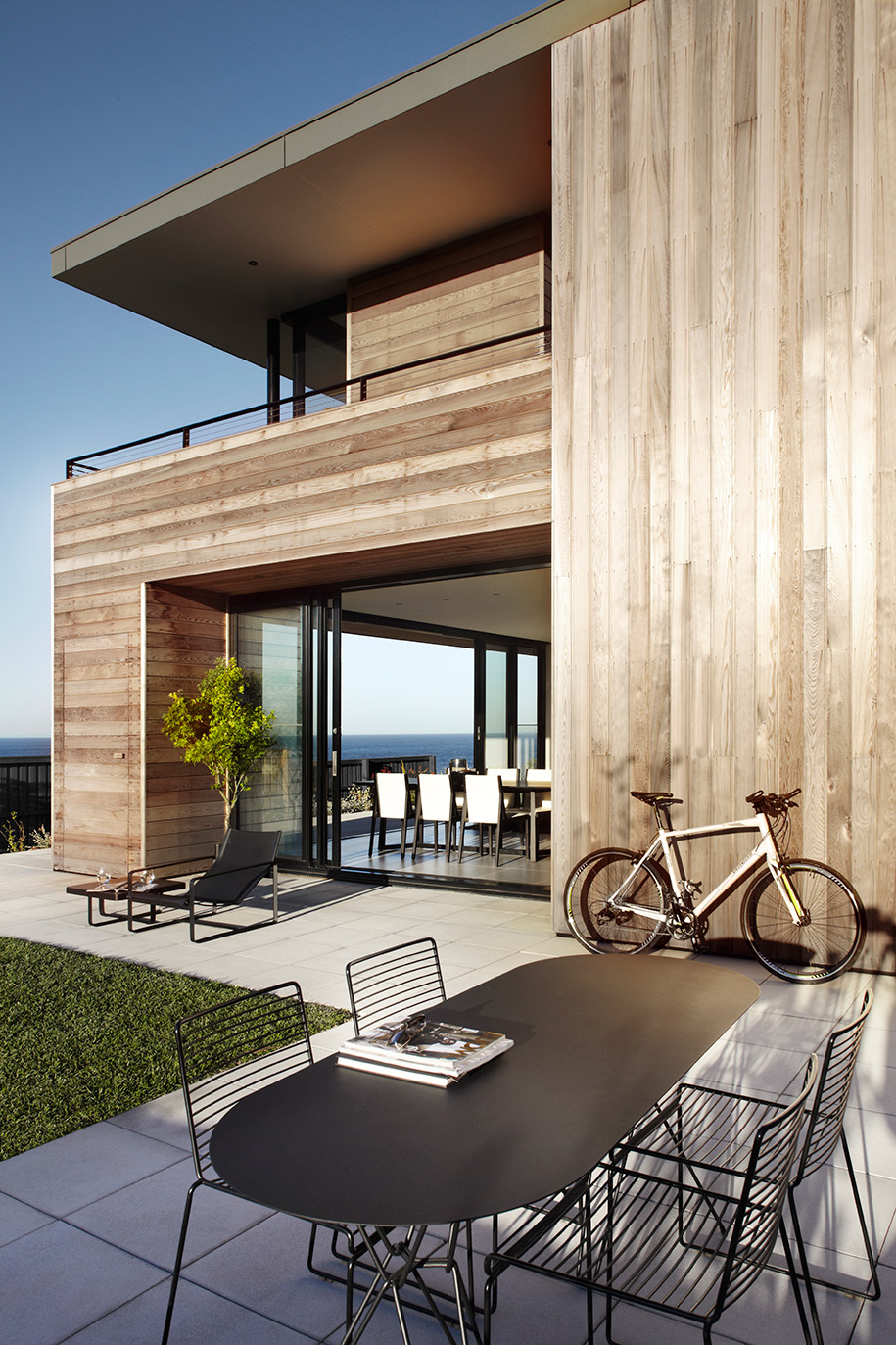 Tags: Home Architecture, House Architecture, Residential Architecture
---