Seasoned coffee roasters Mark Treviranus and Dave Young are heading up the new hot spot for Sydney bagels, being the first duo in the city to serve authentic Montreal style bagels, made onsite in what is Australia's largest purpose built bagel woodfired oven.
But what is a Montreal style bagel? Mark says, "Montreal style bagels are smaller and sweeter than other bagels. We individually hand roll, boil them in water sweetened with honey, before placing them into the woodfire oven. That gives them a crispy outside and chewy inside, quite different to any other style produced in Sydney."
As a sign of authenticity, Mark and Dave had a 14-tonne brick oven flown in especially from Canada. From a design perspective, this oven was important in immersing the customer in the bagel experience from first entrance. The oven has been positioned nearby the entrance, to show everyone the process of rolling, boiling and woodfiring each bagel, immersing patrons in the theatre of the creation process.
The Smoking Gun team are committed to using only the best local artisanal products for seasonal toppings, presented in open bagel style, including Pepe Saya, who have exclusively created a Smoking Gun cream cheese.
Mark and Dave developed the Smoking Gun bagel recipe alongside Montreal's, Saint Viateur, one of the city's original bagel hot spots, and in conjunction with Jo Barrett, head of pastry at Yarra Valley's Oakridge Winery. Currently, the duo are offering six types of toppings on four types of bagels, including Hands Off Snakey, a wood fired bacon and herbed egg mix; Queen P, a peanut butter topping with macadamia, wattle seed, and salted macadamia brittle, the Yid-Life Crisis, a wood-fired chicken topping with charred avocado, kaffir lime & mountain pepper, and more.
The inspiration for a Sydney bagel joint came from Mark and Dave's bagel tour of North America in 2015, where they visited dozens of bagel stores in San Francisco, Montreal and New York. This also saw them training at the San Francisco Baking Institute before a pilgrimage to the bagel heartland of Montreal.
"We used the knowledge we gained in North America to ensure what we were bringing back was as genuine as a Montreal style bagel can get," says Dave.
Smoking Gun Bagles
smokinggunbagels.co
Words by Andrew McDonald.
Photography by David Li and Henry Slaughter.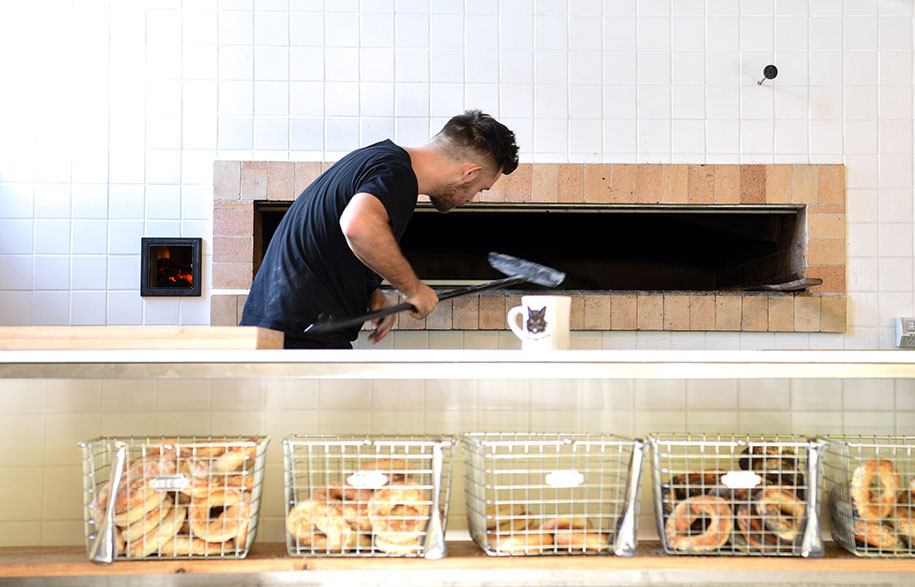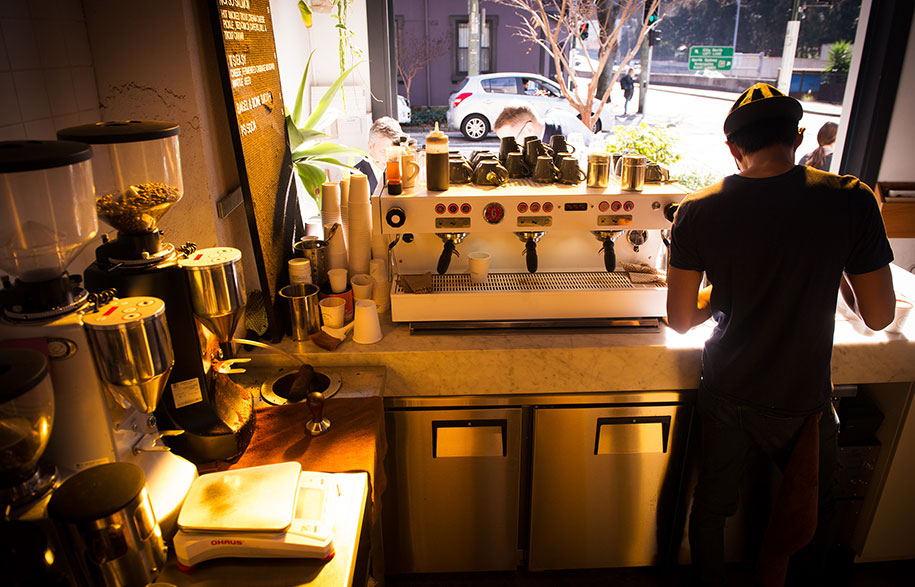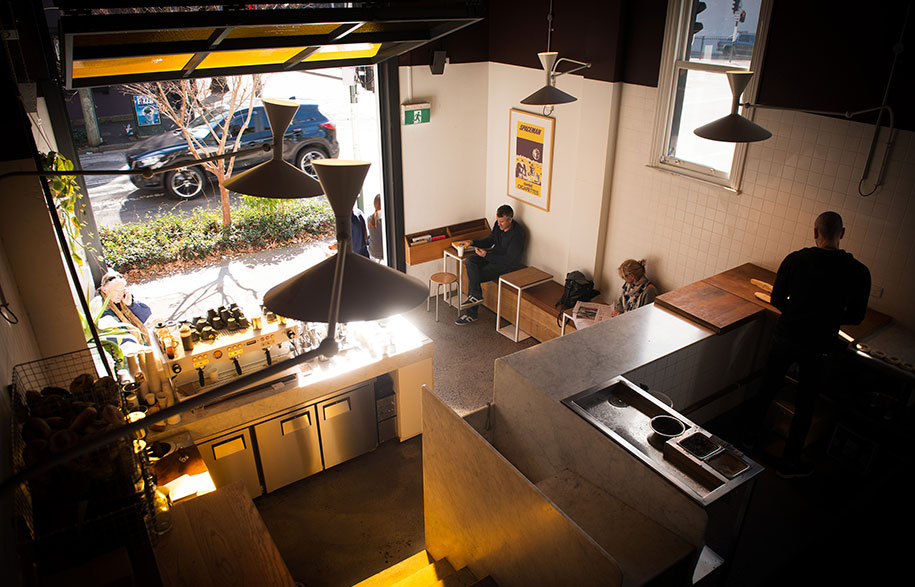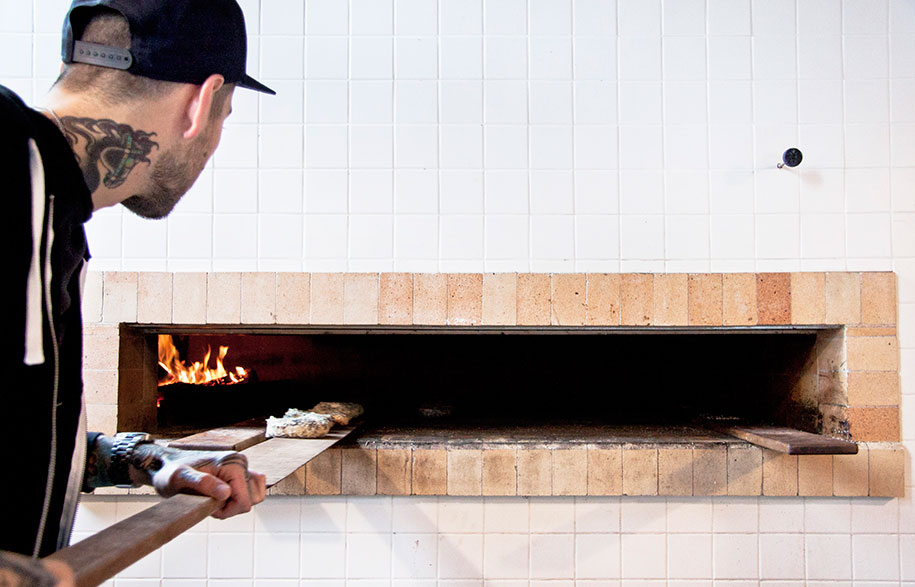 Tags: eat, hospitality, Interior Architecture, Interior Design, stephen collier, Sydney
---