Looking at the progress of the South Coogee house is like experiencing somewhat of a sustainability before and after. Before, it was an environmental foe – a poorly designed structure lacking sustainability features, insulation or quality finishes. Now, however, the home is energy efficient, made of recycled materials, and, to add to that, perfectly befits its coastal surrounds.
To credit for this transformation is The Design Commission, a NSW-based studio whose work focuses on innovative, long-lasting and sustainable structures. To bring the South Coogee house up to scratch, the practice stripped the home's structure bare, and rebuilt its facade using sustainable cedar and MgO board. MgO was chosen as it provides a similar look to fibre cement panels, yet boasts recycled content and contains far less embodied energy.
Recycled timber was used to build the windows and doors, while throughout the interior, a number of existing materials were creatively reclaimed. "The clients had lived in the house for eight years before renovating," Jacqueline Bosscher, director and interior designer/curator at The Design Commission, explains. "Over that time they had installed new tapware and lighting fixtures, so these were all re-used. Also, the existing kitchen bench top was very large so we were able to use it to create bench tops in two of the bathrooms."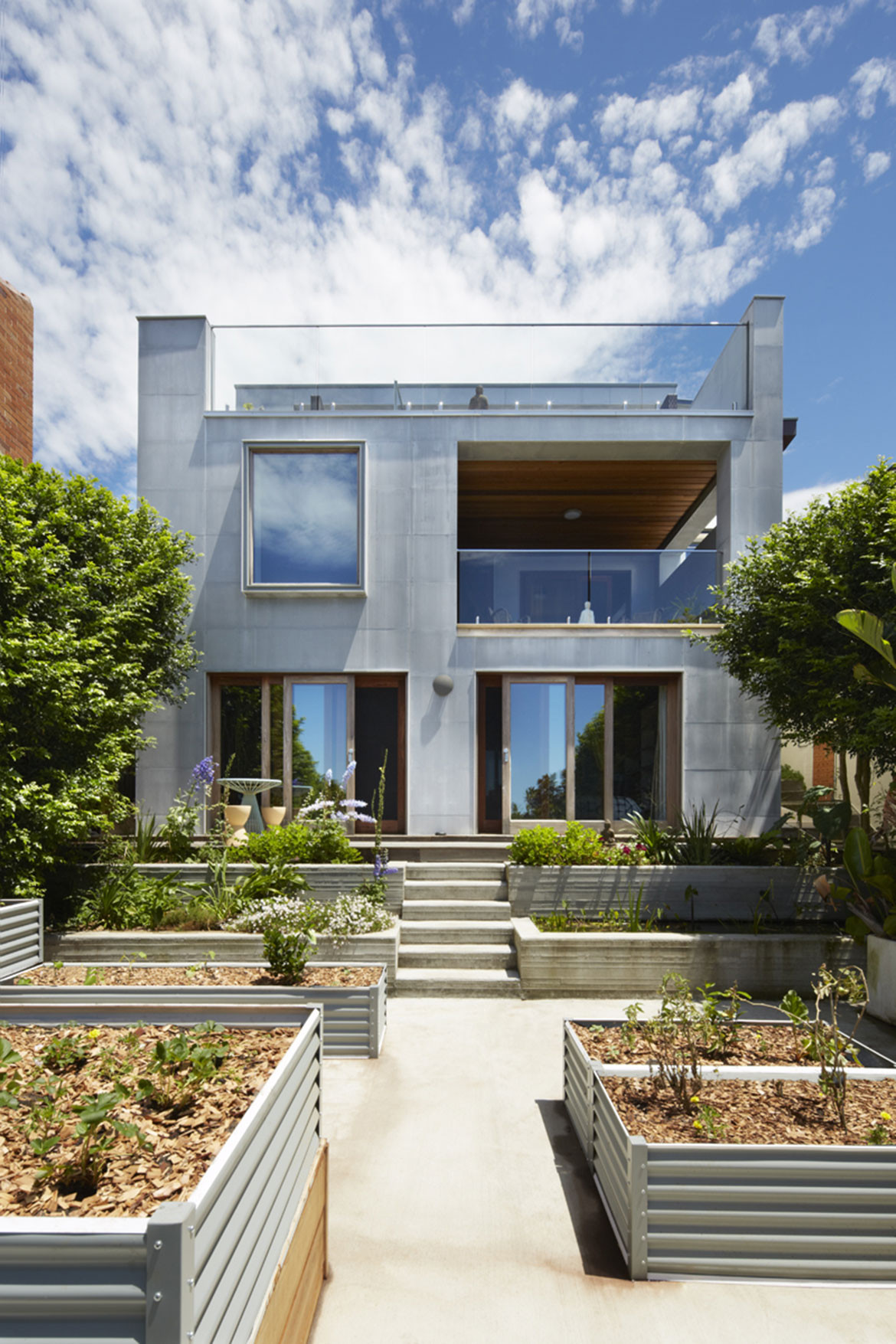 When the clients' favourite yoga studio shut down, the couple purchased its flooring panels which they used to create new desks and partition screens, sliding doors, shelving units and bench seats for the home.
Further to environmental sustainability though, the brief also sought The Design Commission to better connect the house to its coastal site. "We explored the environments of the sea cliff, echoing its different layers and materiality," Jacqueline says. "The top floor of the home represents the plateau with its weathered natural textures and vegetation, openness to the sky and breezes, and 180 degrees of coastal views. The middle floor echoes sheltered cliff caves and rock faces, and the bottom floor signifies where the cliff meets the ocean. Each floor expresses the textures, light and forms of its corresponding environment through materiality and planning."
"I think the picture window we created in the guest bedroom would have to be my favourite element of the design though," Jacqueline explains. Originally, the room was problematic, as the neighbours were able to see inside, so The Design Commission switched out the window for a portrait one and created a deep frame, in which a window seat was placed. "The room now has total privacy. And the view of the ocean from the seat is completely uninterrupted and stunning – nothing but ocean and sky," she says.
The Design Commission
thedesigncommission.com.au
Photography by Sharrin Rees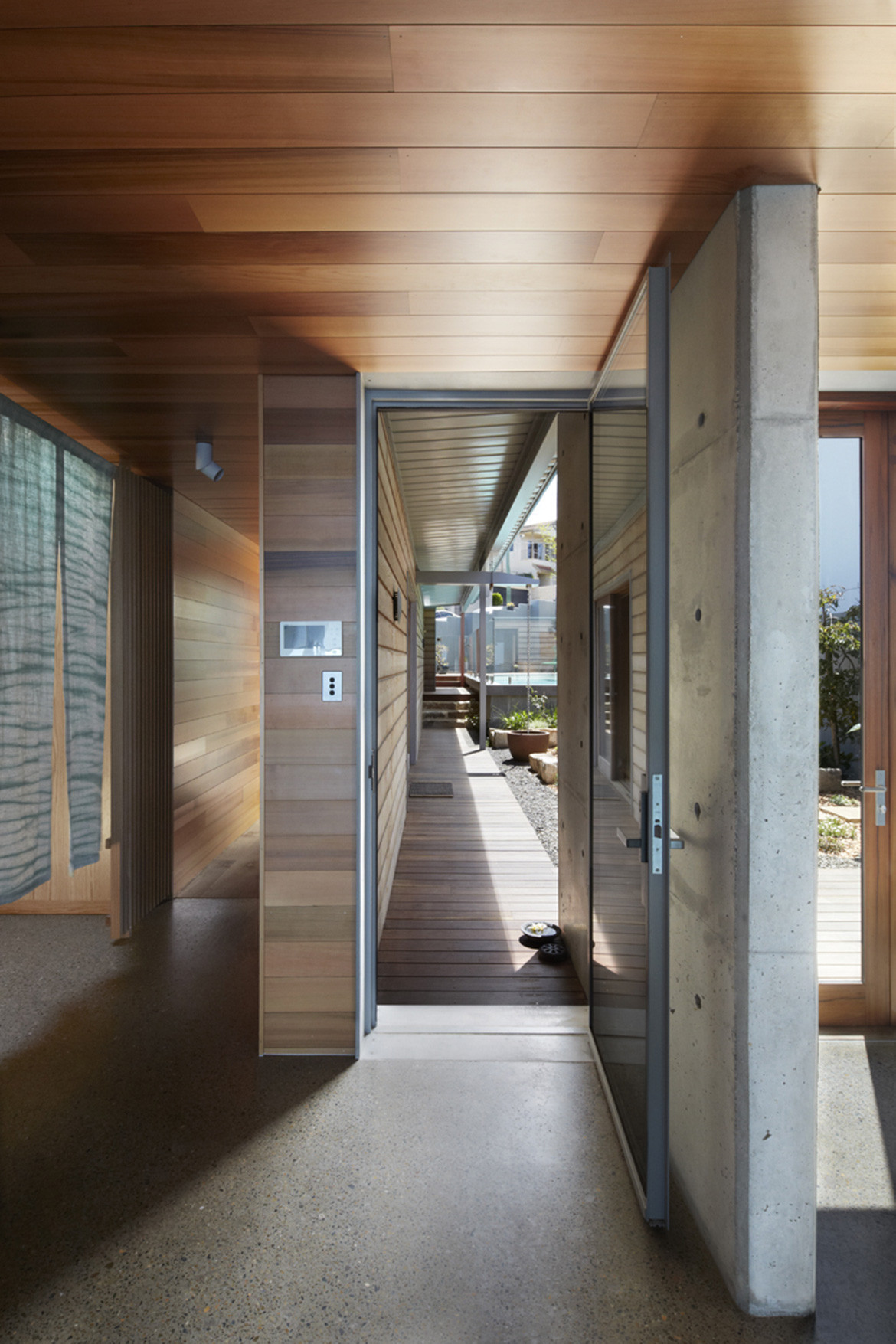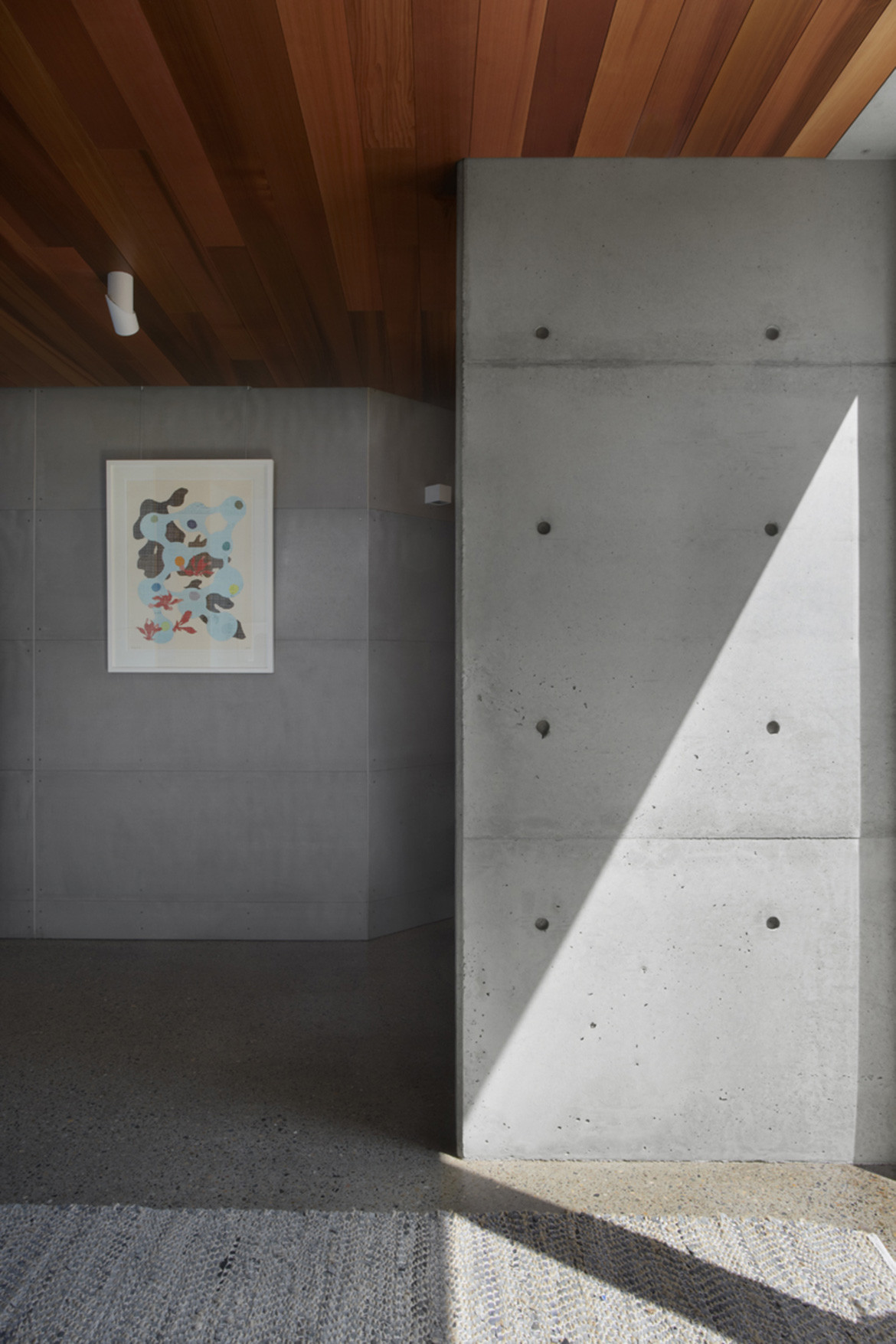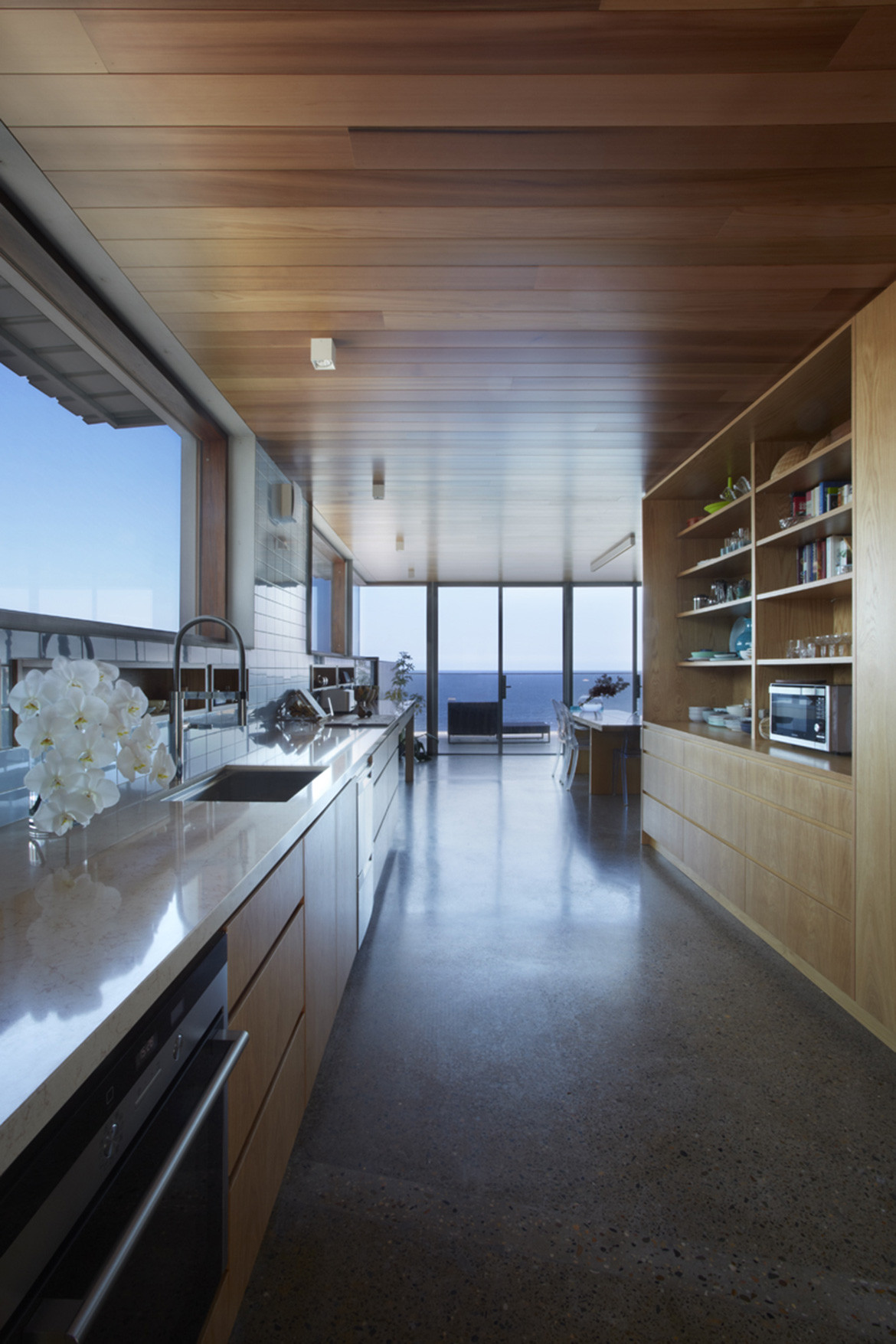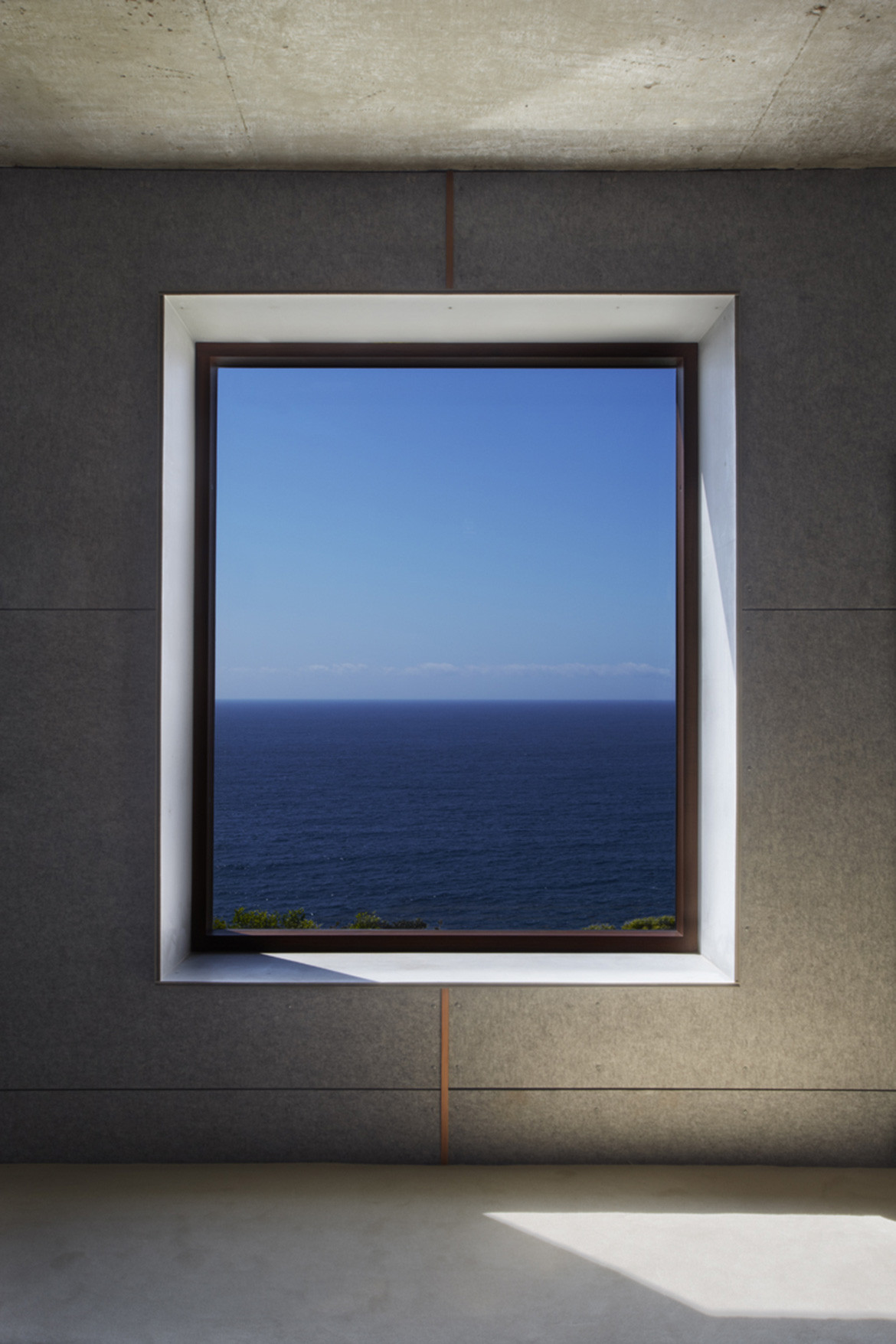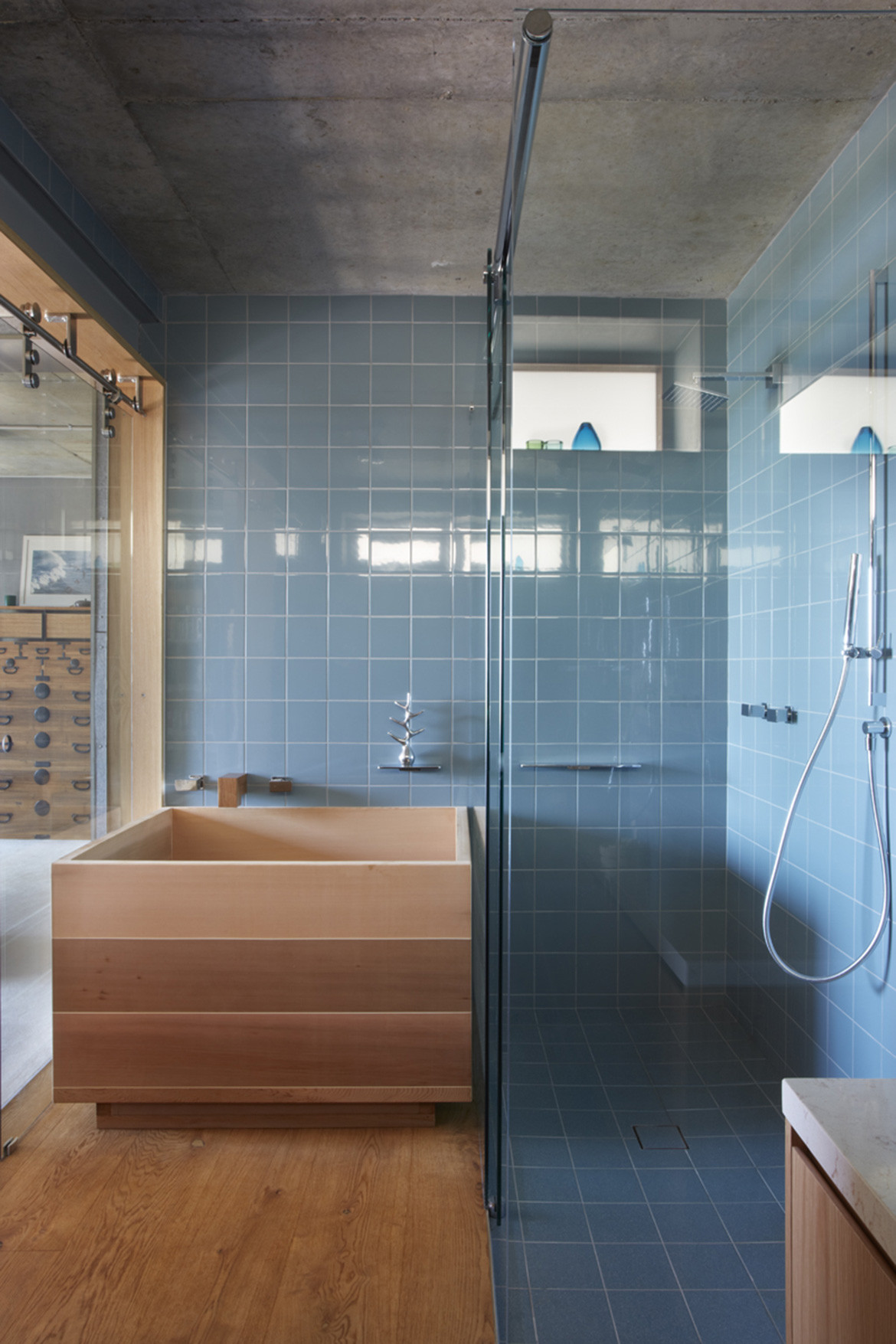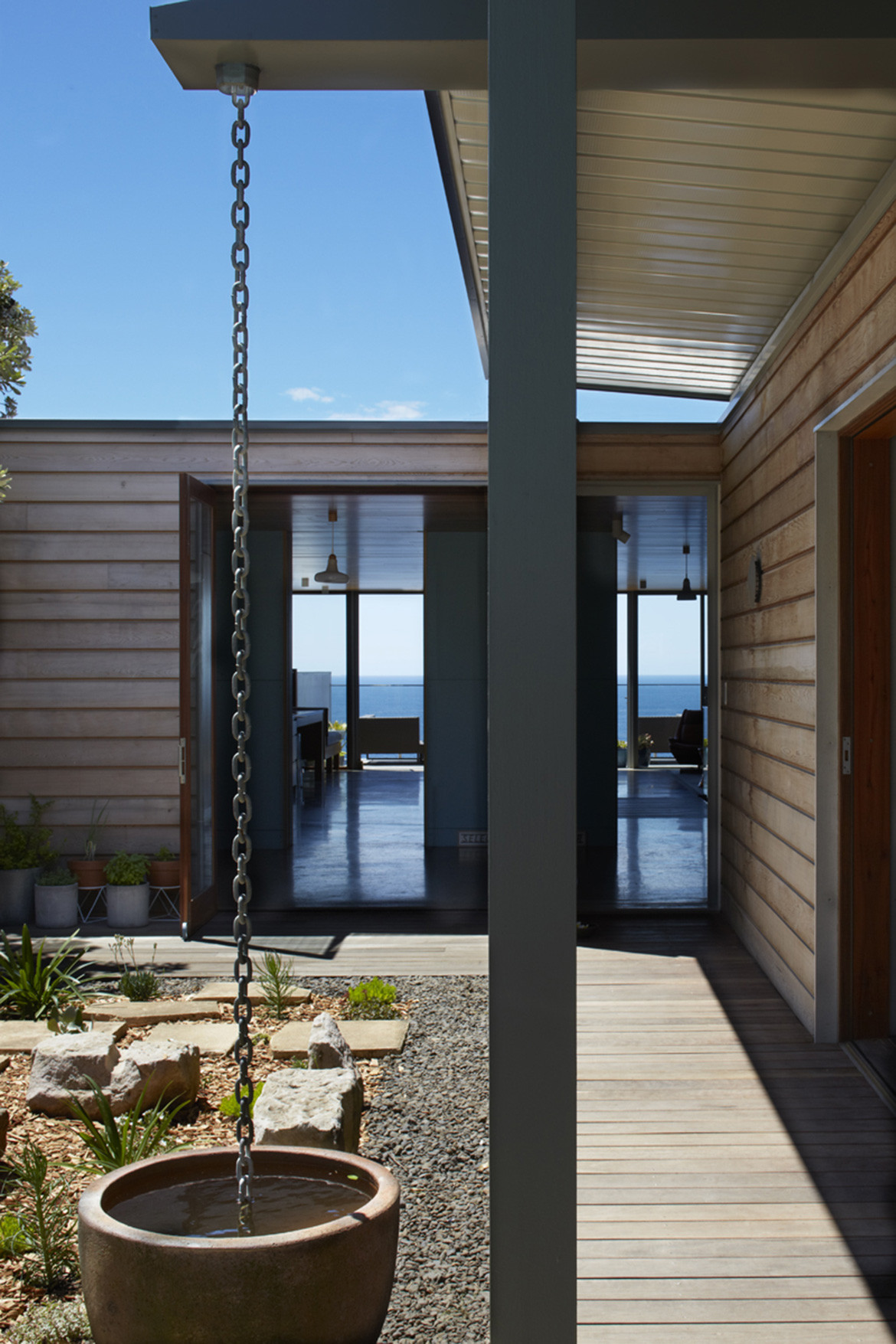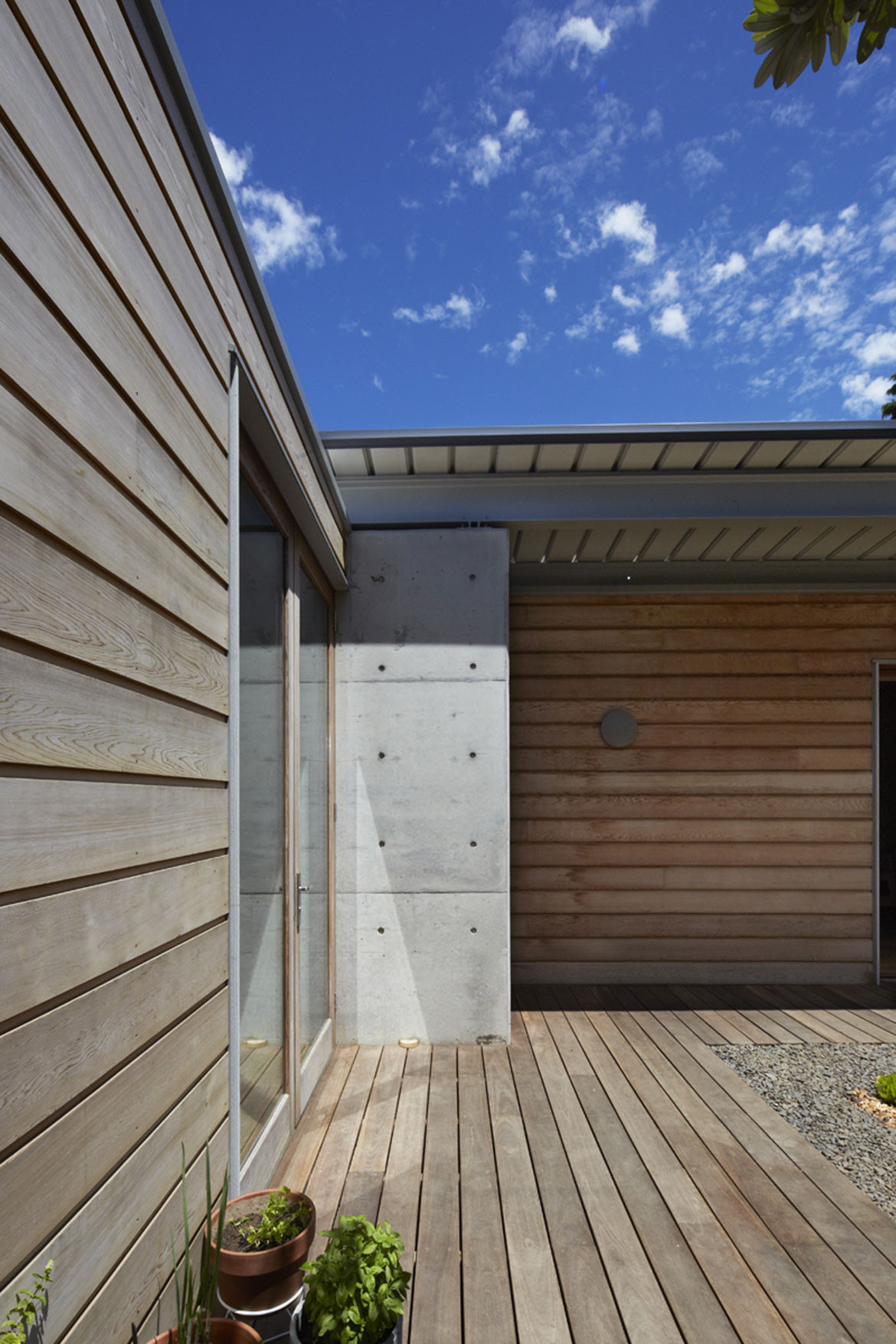 Tags: beach, beach house, Coogee, renovation, Sara Kirby, Sharrin Rees, sustainability, The Design Commission
---