Rather than make a dramatic change, the expansion of Villa Italia has been seamlessly incorporated and obscured by the chimney and gable. In doing so, Splinter Society has created a house that reads as unchanged from the front where its original (and historic) façade remains intact.
Moreover, it continues the architectural language of the street with a freshly sandblasted façade that allows the original character to be once again celebrated. Features such as the Romanian metal fence, feature door and rough stone paving have been restored and re-energised with contemporary fittings.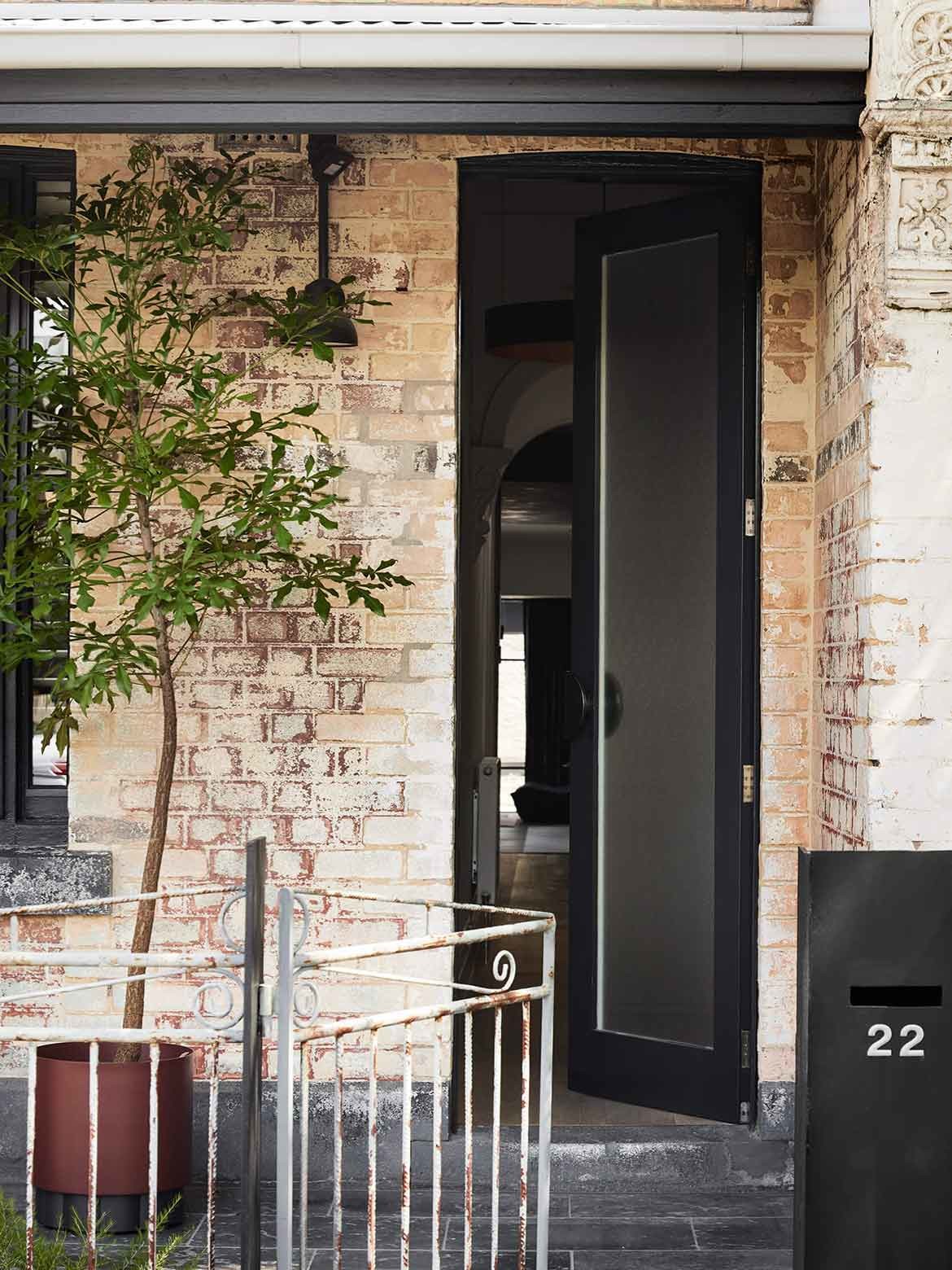 To create a bright and light-filled interior, a series of terraces and skylights have been deployed to bring light through all sides of the building and central stair. A bespoke screen cocooning the stairwell is both sculpturally beautiful and able to filter the light into the space. Effectively it creates a counterbalance to the bright light coming from the hall and creates discrete zones by doing so. Compounding this is a configurable open plan arrangement where defined areas can be shifted and joined.
The banquette seating of the dining table for example can be a lounge space when the family gathers: "Various seating and dining configurations have been composed to accommodate hosting gatherings with the clients' large Italian family," says Asha Nicholas and Chris Stanley, Splinter Society founders and principals.
The sophisticated materials palette is richly varied with references to the patina of an archetypal Italian village. Here, fresco finishes to ceilings and walls, bespoke upholstery, textured stonework and parquet timber flooring switch between subtle nuance and bold striation. Complex tones of emerald, aquamarine and lapis have been introduced through deep blue grey linen curtains, deep blue velvet sofa and a layered tonal rug. This is countered by the friendly splash of yellow a large comfortable lounge chair brings to both the living room and main bedroom.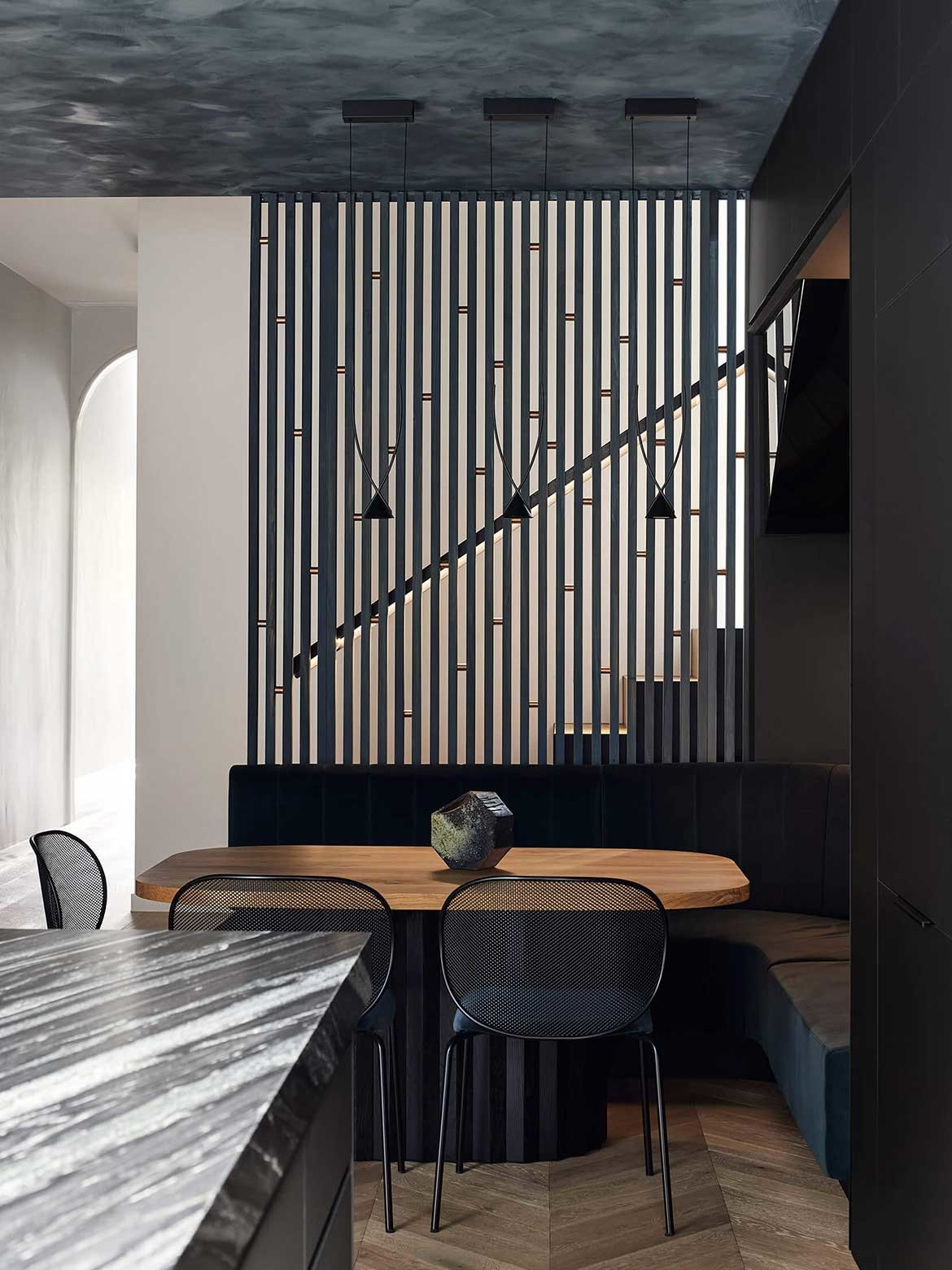 Custom joinery creates a spine through the centre of the home. It is an interesting device that effectively fulcrums the spatial arrangement of the home and works to further demark zones. It also serves to showcase the client's art collection, while fine detailing such as rose gold shadow lines and recessed smoked mirrors create a composed elegance.
"Drawing on the clients' heritage, the redesign is guided by qualities often associated with Italian brands: fine craftsmanship, sophistication, elegance, and a touch of luxury," says Nicholas and Stanley. And rightly so. The stonework is in fact impeccably Italian in its use with large, bold pieces taking centre stage.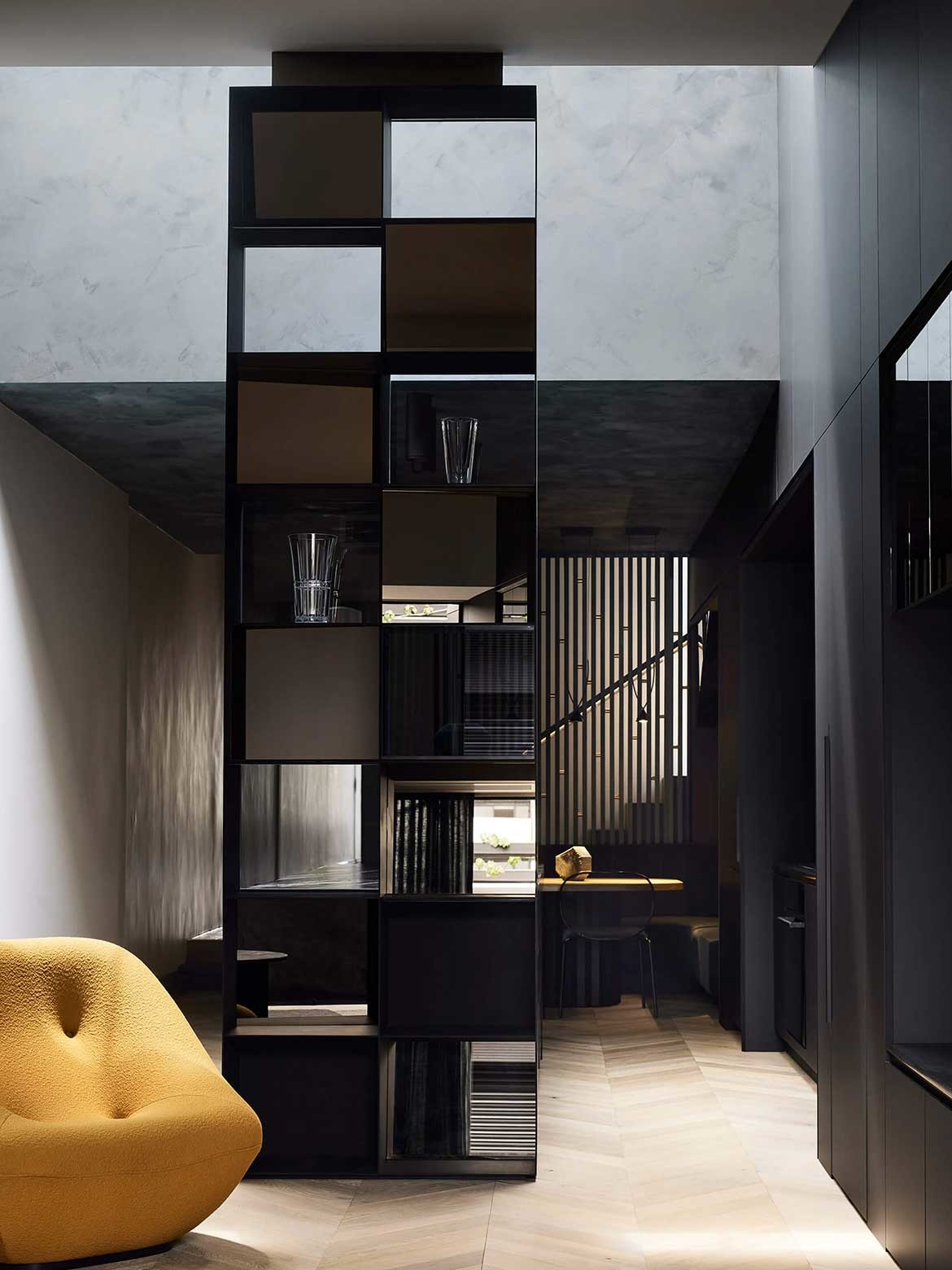 True to its name, Villa Italia is a timeless interior of old-world materials used in a contemporary fashion. The beauty of Splinter Society's work, however, lies in the studio's very fine attention to balancing light and dark. Here, the mood is cool and calm, the light is evocative rather than glaring and the whole feels intimately chic.
Project details
Architecture & interiors – Splinter Society
Photography – Sharyn Cairns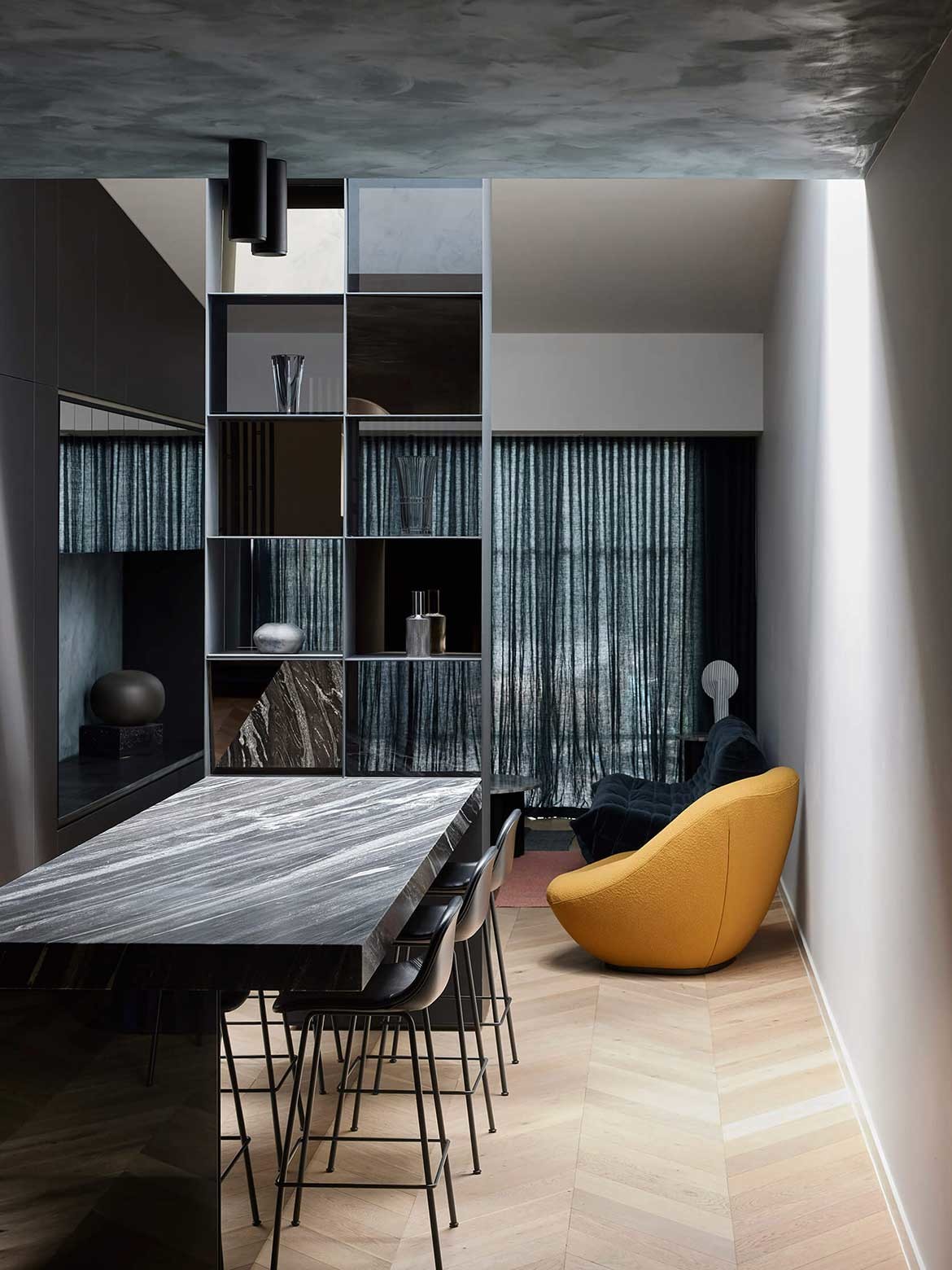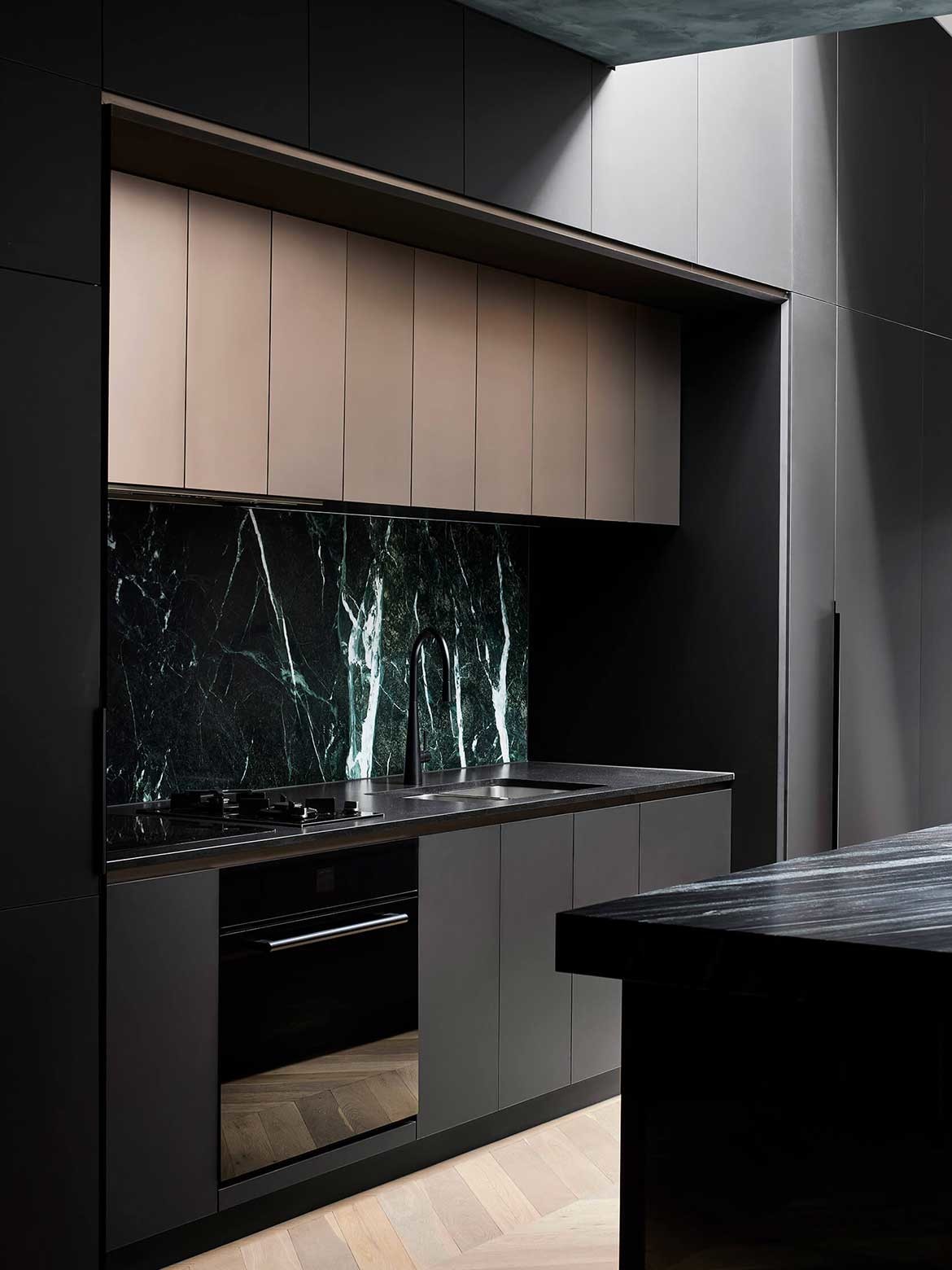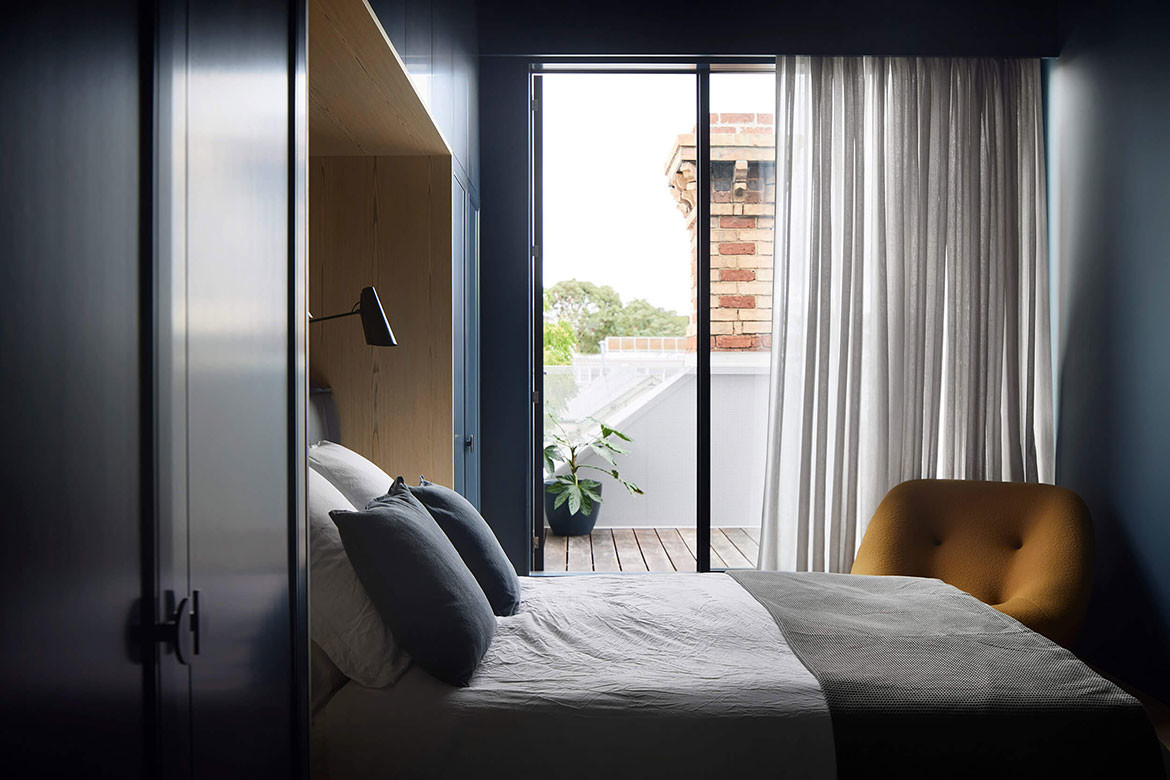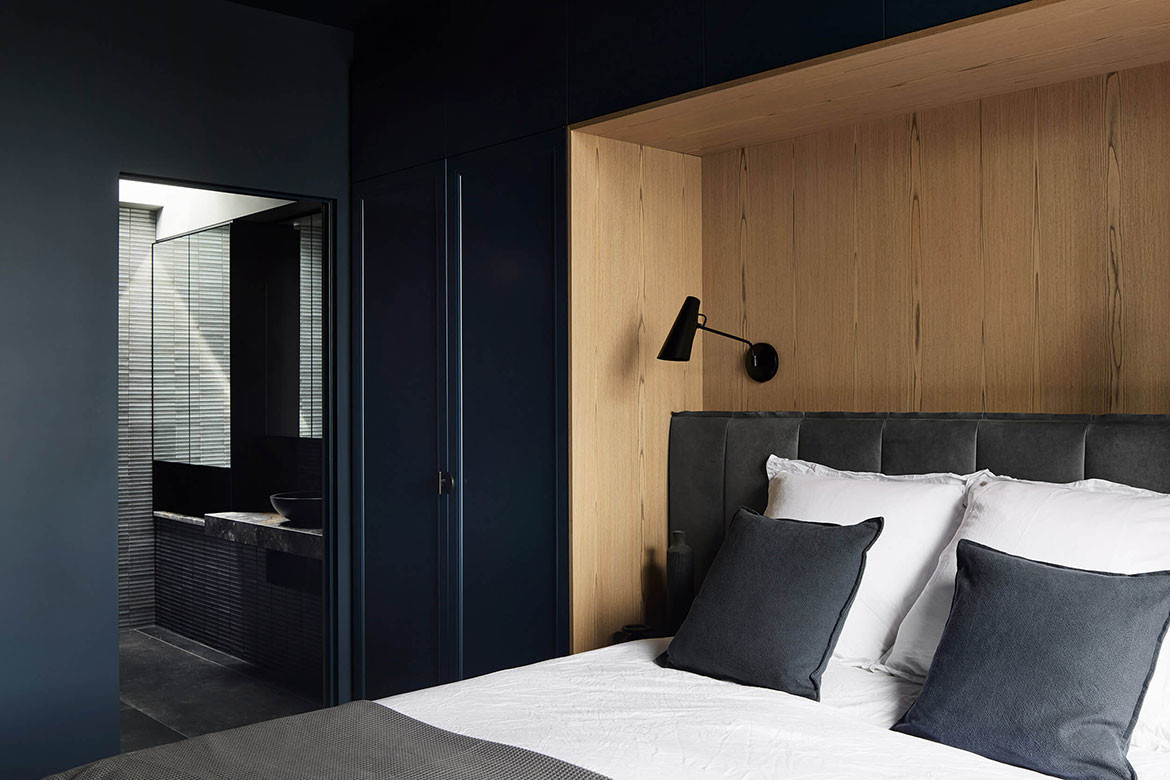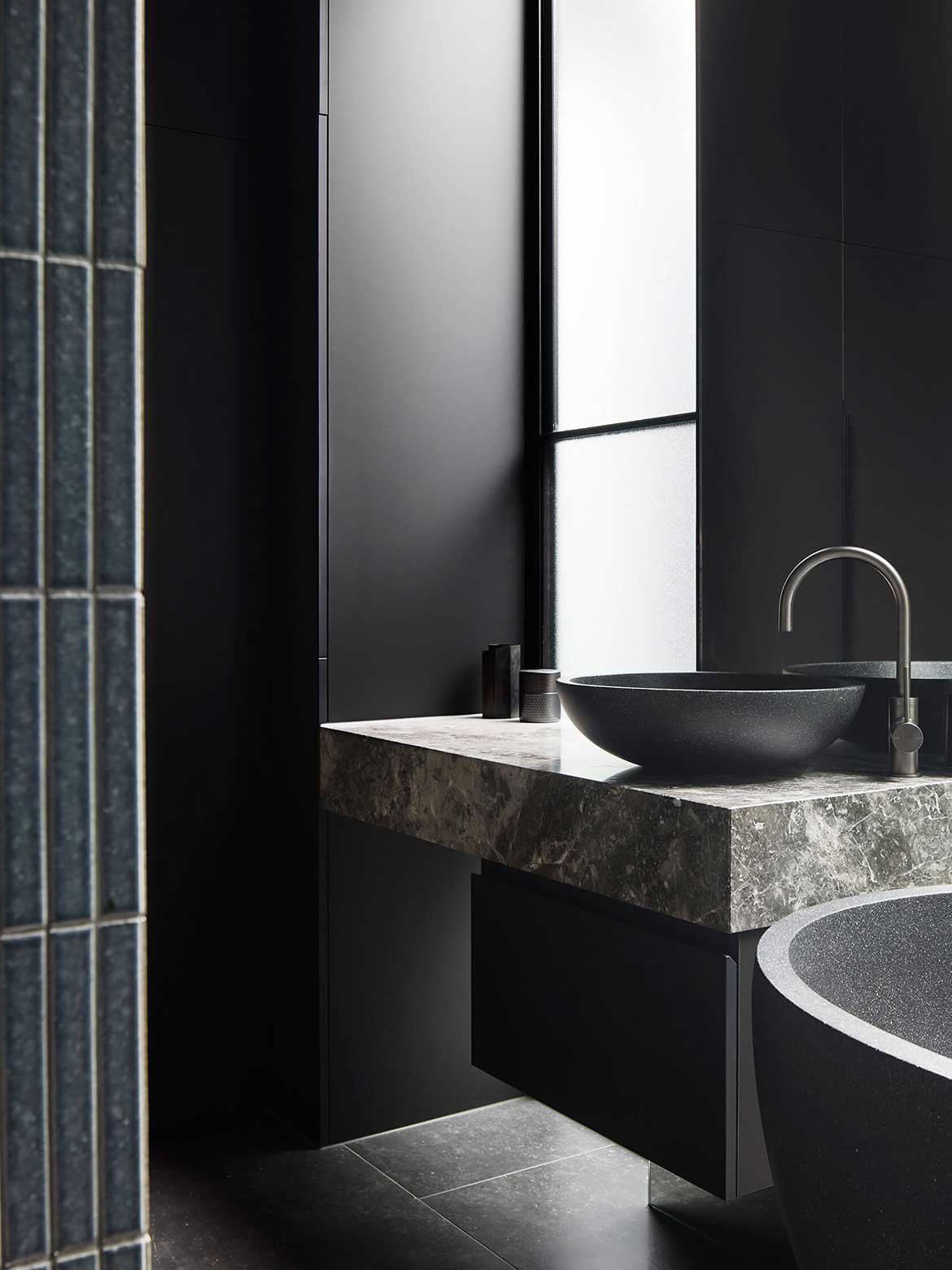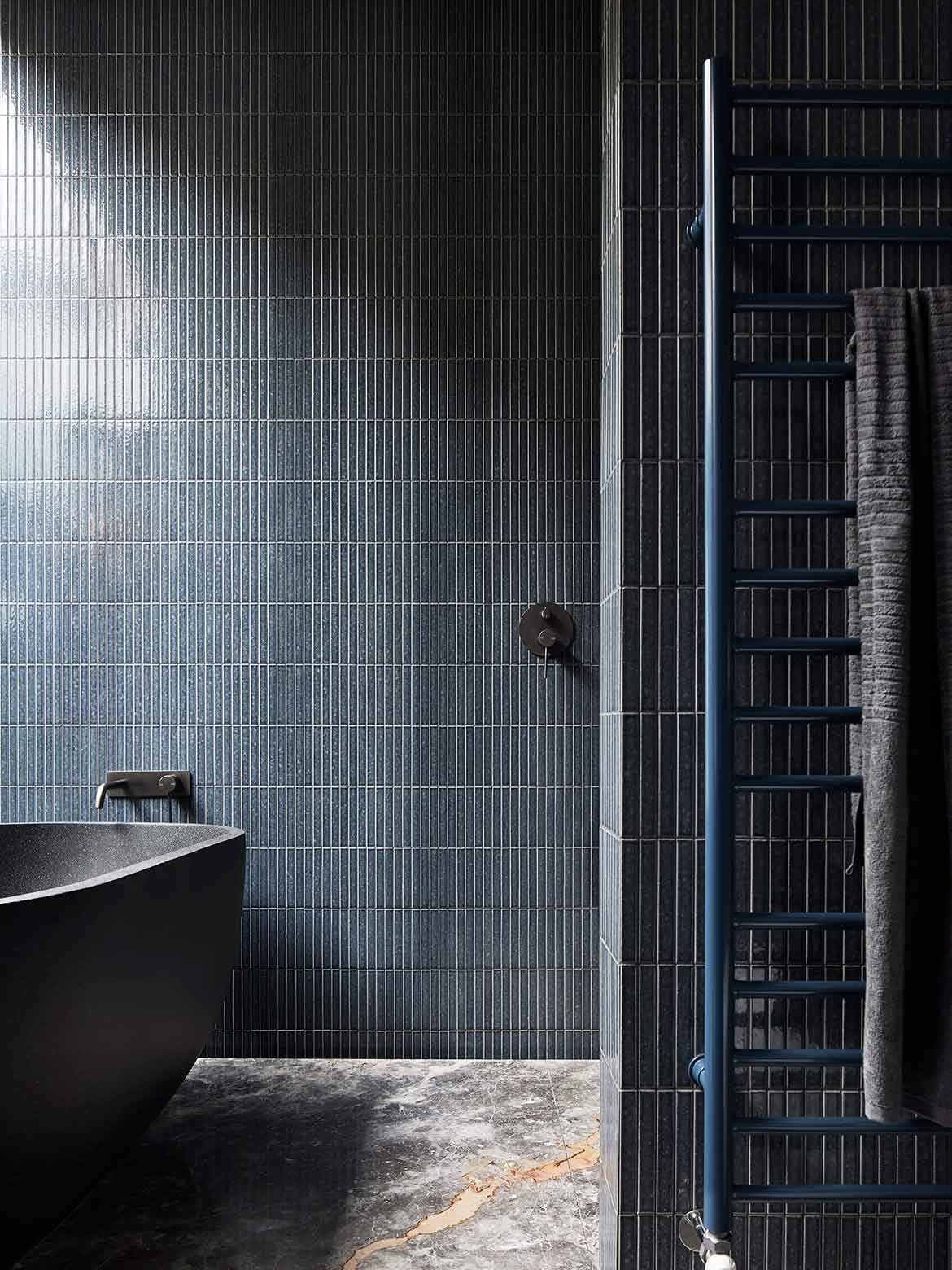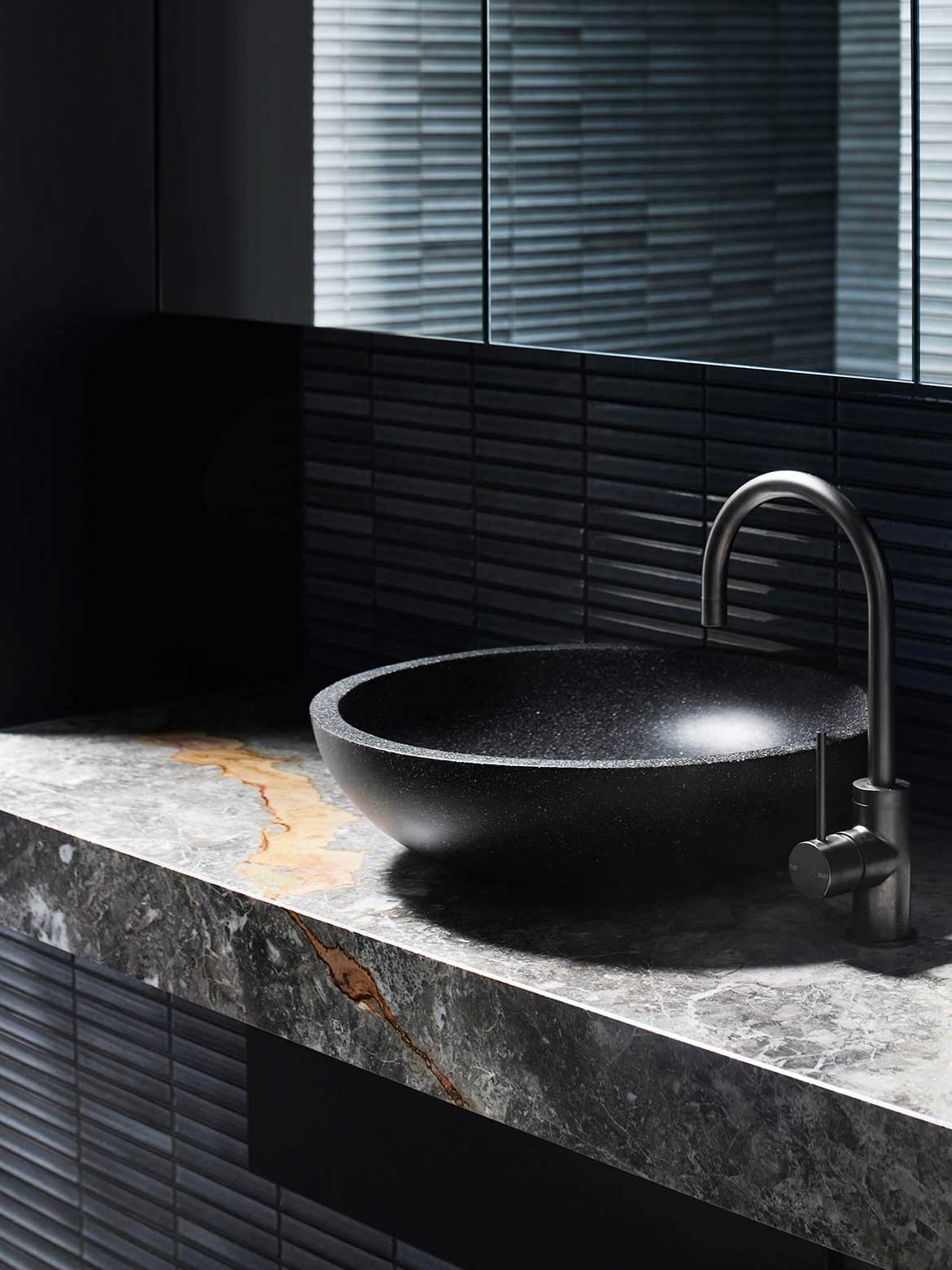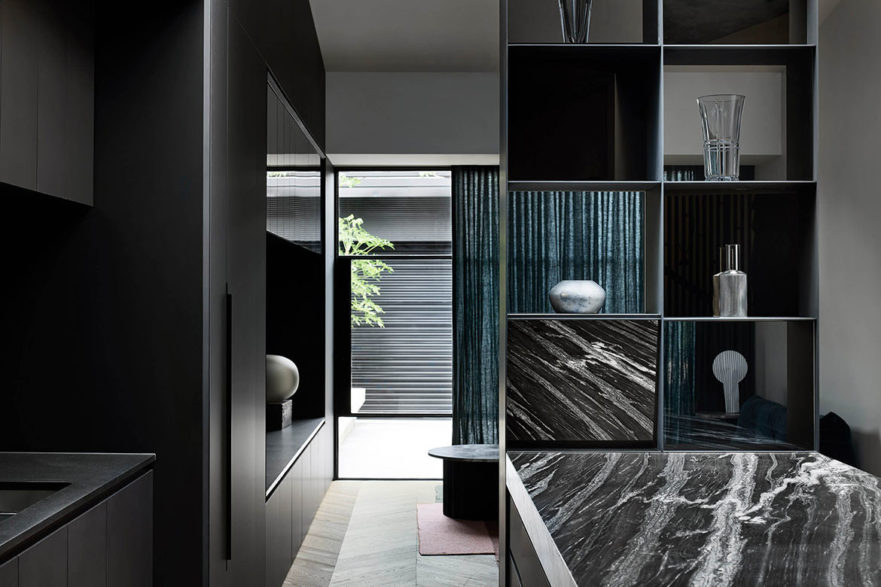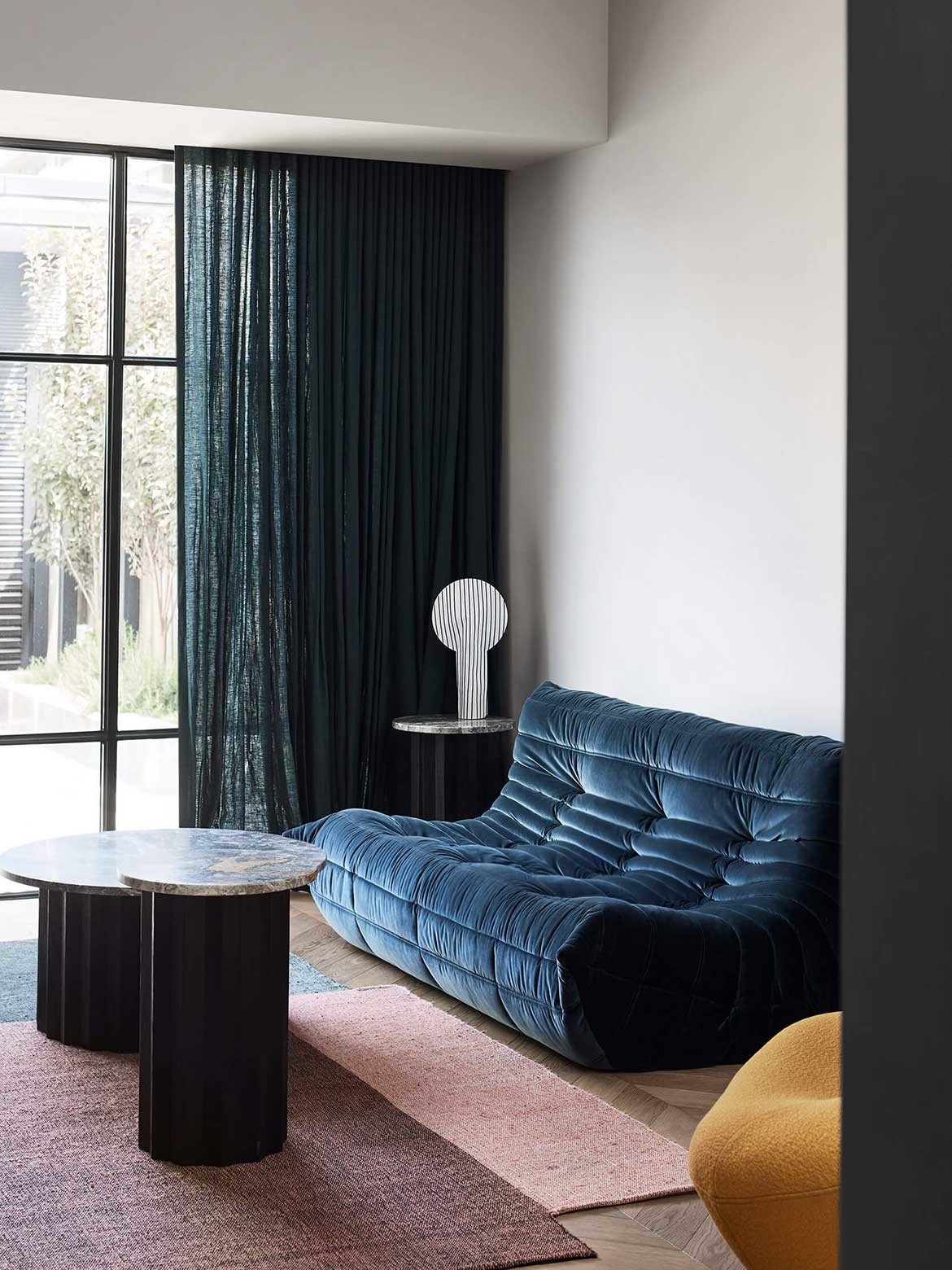 We think you might like this story about Splinter Society's work on the Host House.
---