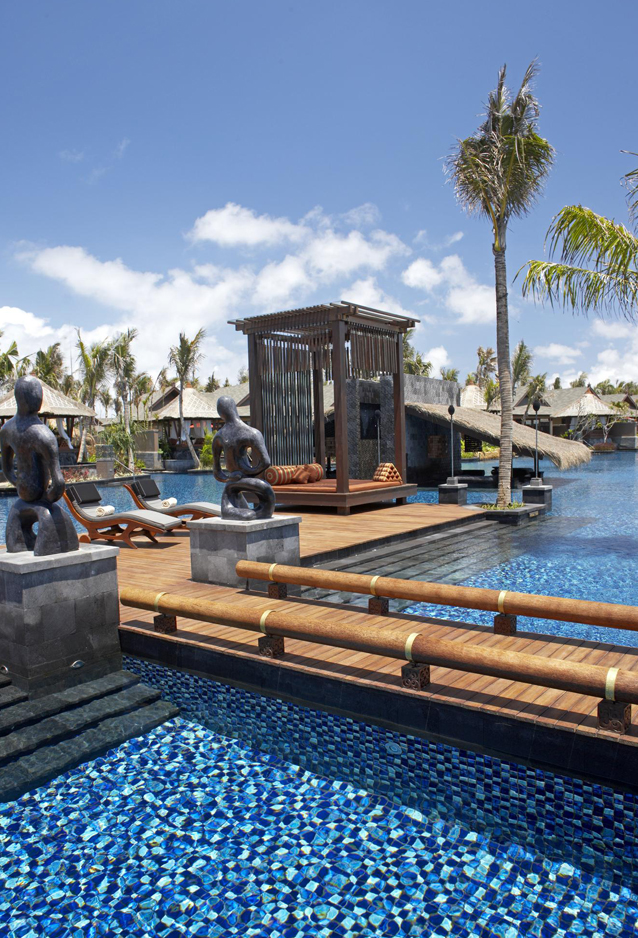 If oiled up tourists smoking Sobranie's and drinking cold beer on the beach isn't your idea of luxury then I recommend treating yourself to a session at the Remède Spa.
Be lured inside the grounds of the St. Regis by the sounds of live Gamalan music drifting from the pavilion, then grab your juice and wander the paths that wind between the koi ponds.
Step away from the hot beach and glide through the lush tropical ardens that surround the main hotel. From seductive treatments in the spacious Remède Spa to exquisite dining, the St. Regis offers appropriate personalized service, infused with all the magical mysticism Bali has to offer.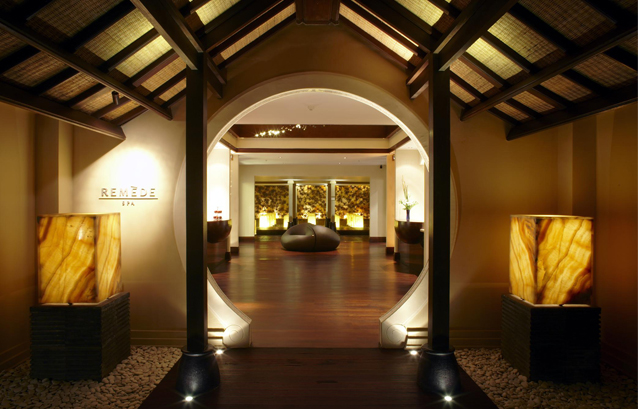 At your wish you can be whisked away deep into the private, walled garden of Remède Spa.
Here inside the walled garden you will find a range of hot and cold pools, a steam room and sauna, large shaded day beds and a series of large treatment rooms that are cool and dark.
Remède Spa offers French cosmetic technology as well as treatments featuring techniques and ingredients from the local traditions. The highly trained therapists introduce local products including silken oils, soothing fragrances, and plant extracts from the lush vegetation.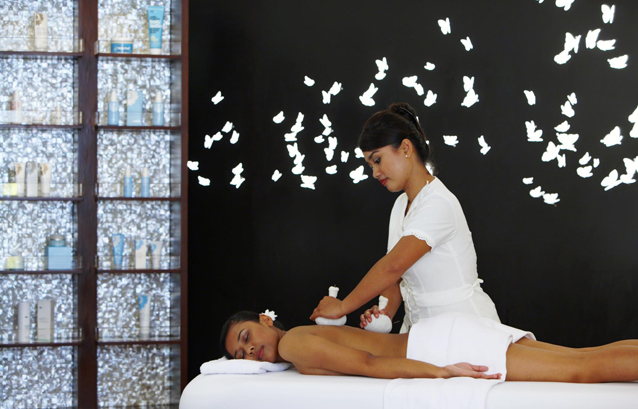 This blend of modern technology and ancient wisdom is a sublime convergence of worlds which gives guests a true appreciation of the beauty and depth of the Balinese culture.
The Spa itself is a serene, uncluttered space with a monochromatic earthy palette. Illusions of butterflies flying upward to the moon glisten through back-lit panels, giving them a gossamer sheen.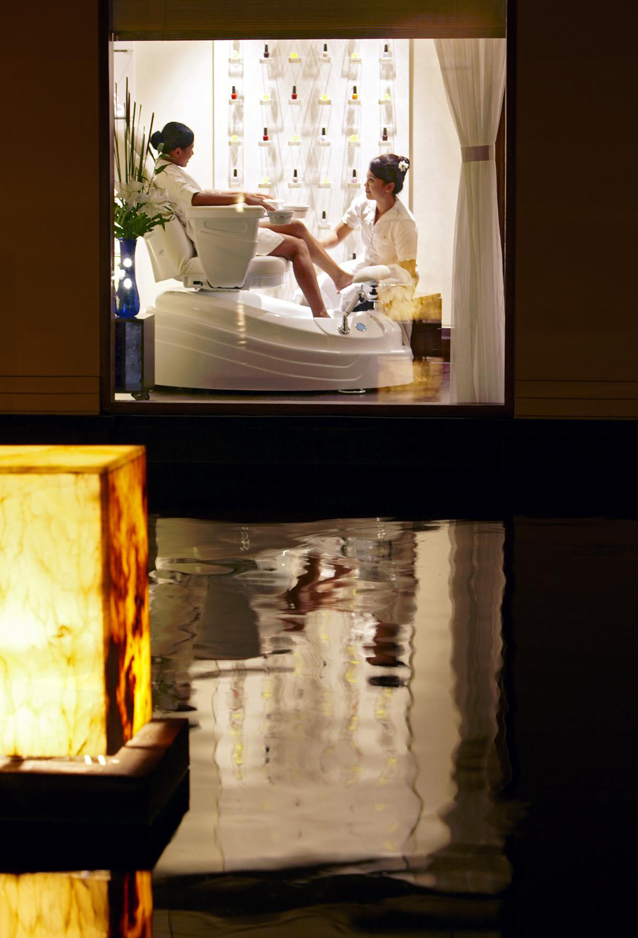 Spa guests may choose to sip on fresh juices or chilled champagne in the garden or to enjoy a post-treatment spa breakfast in the Gazebo.
Special features include the Aqua-Vitale Pool; fitness centre; spa boutique, pedicure room and sauna and steam rooms.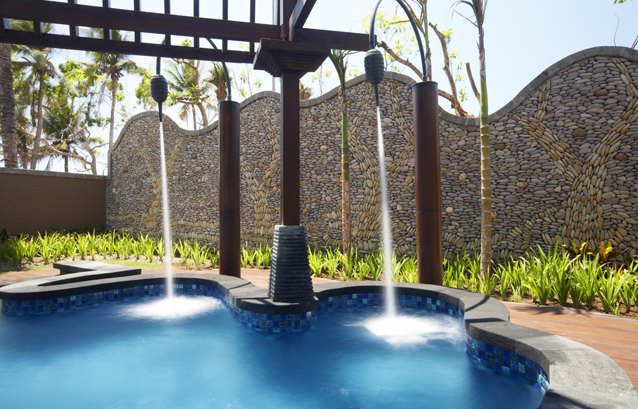 The Spa is open daily from 6.00am to 11.00pm.
---