Perching proudly atop Christchurch's windswept streets is a little piece of England. Quiet, pensive, and with spades of unruffled charm, this cleverly reinterpreted English pitched-roof farmhouse references Christchurch's agricultural past with a distinctly modern urban nonchalance. Designed by Case Ornsby of Case Ornsby Design, Andover Street House unites all the expressiveness and contemplation of an art gallery with the alluring coziness of a cottage. With so much tranquility and resolute stability, it's hard to believe that the previous structure on this site was reduced to rubble following the devastating earthquakes of 2010 and 2011.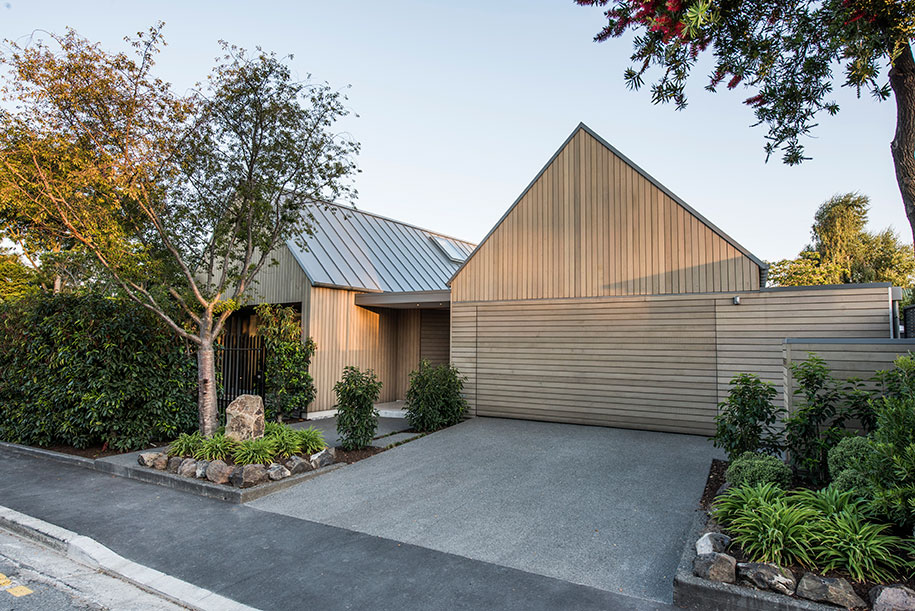 One of the most stimulating movements in contemporary architecture revolves around innovative design solutions to structural integrity and geotechnical responses to ground stability. For structures like Andover Street House that are situated along the faultlines between tectonic plates, established council guidelines require designers to respond thoughtfully and with incredible foresight to the need for a heightened care to human safety. As such, Andover Street House incorporates construction materials that are lightweight but sturdy so as not to cause safety risks in the event of future earthquakes of comparable magnitude. And while this made masonry construction costs prohibitive due to the complexity of the obligatory foundations, Case Ornsby's answer is inspired: clad the buildings in cedar. Throughout, this cedar cladding forges a narrative of warmth, continuity and personality across the four separate pavilions connected by flat-roofed glass galleries. Light-filled and opening out onto gasp-worthy vistas of manicured garden spaces, the cedar runs vertically in fixed applications, and horizontally on mobile features such as doors and ventilation panels.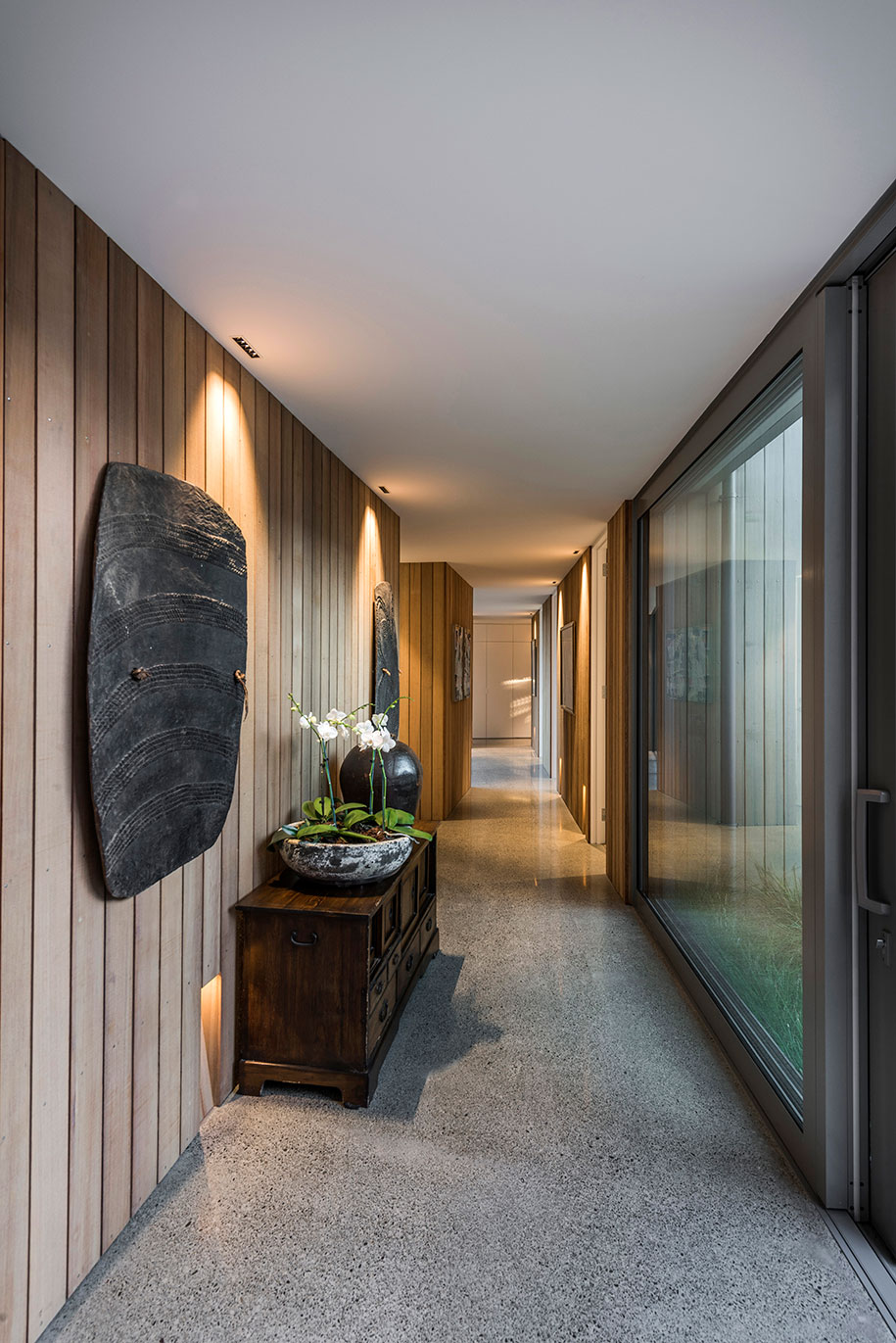 Inside, the warm ligneous tonal scheme of untreated cedar, oak joinery with oak and concrete flooring, exudes a pervading sense of comforting solidity. Sitting somewhere between minimalist and underfurnished, the interiors speak thoughtfully to the dreams for simplicity, ease and an elegant sufficiency. The linking gallery spaces coupled with the double-height gable ceiling creates a sense of volume that is brimming with sunlight.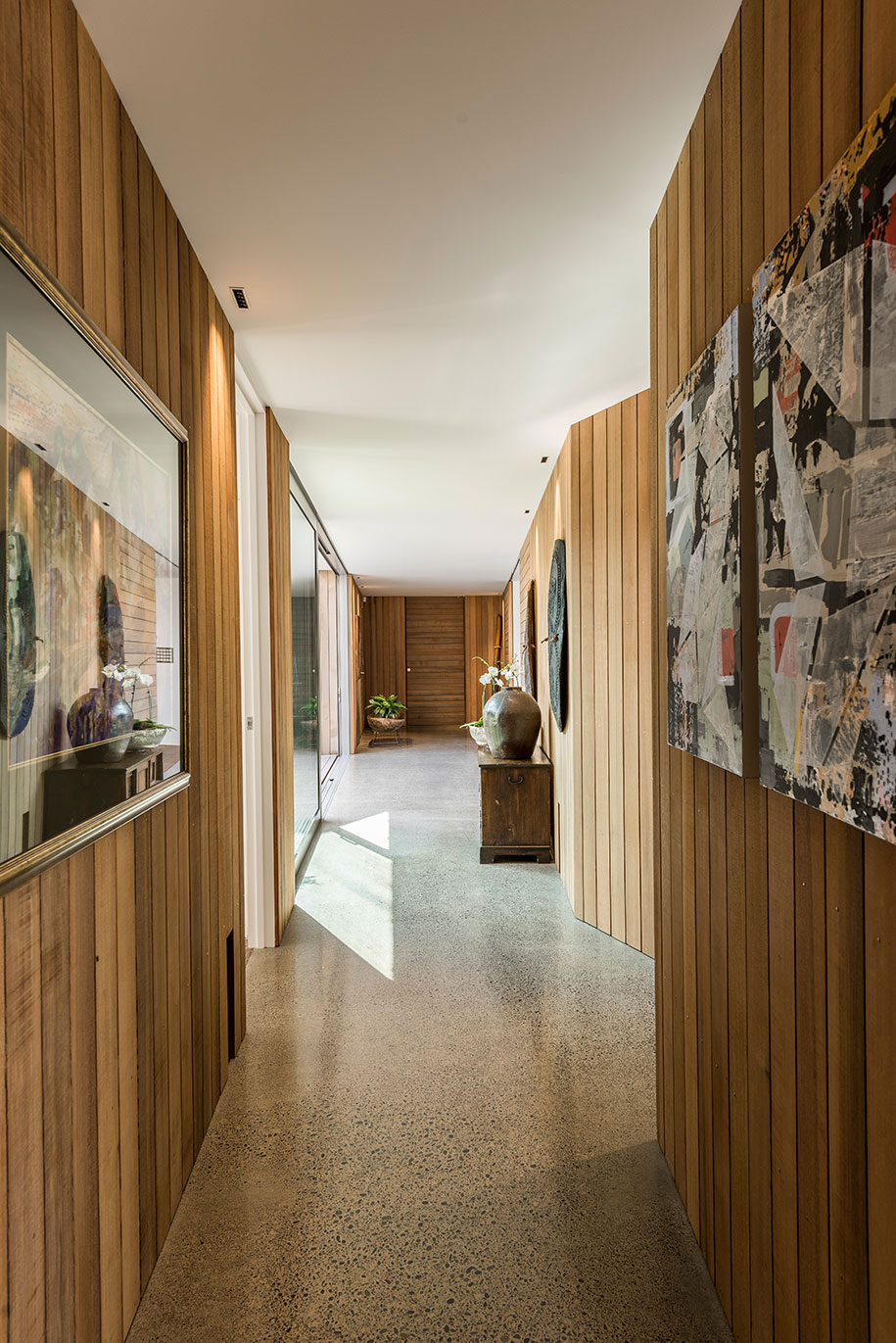 Case Ornsby's design philosophy reappropriates classical architectural forms to transform them into ultra-contemporary examples of modern construction processes and materials. As a concept home, Andover Street House is truly unique against counterparts that are appearing all over the city in such rapidity following the 2011 earthquakes.
Case Ornsby
caseornsby.com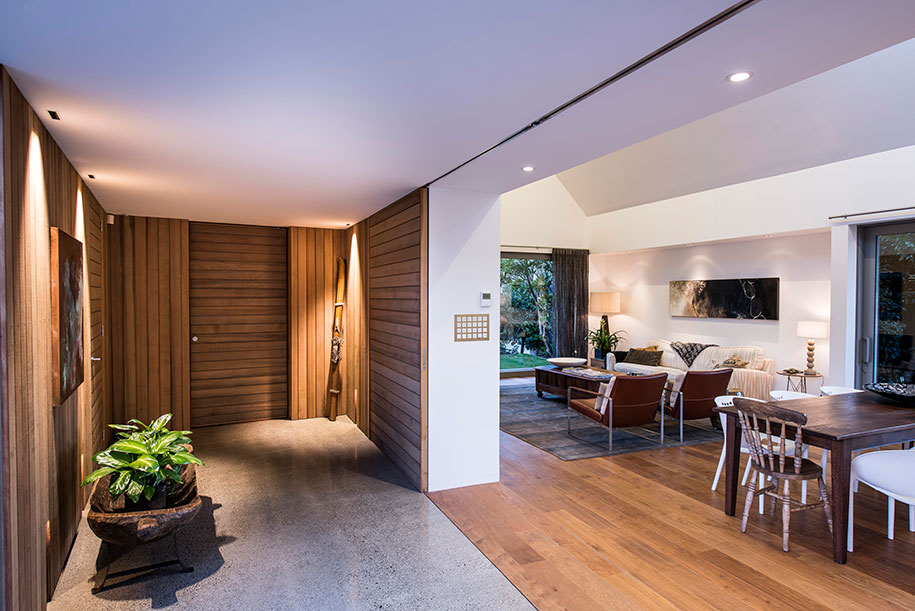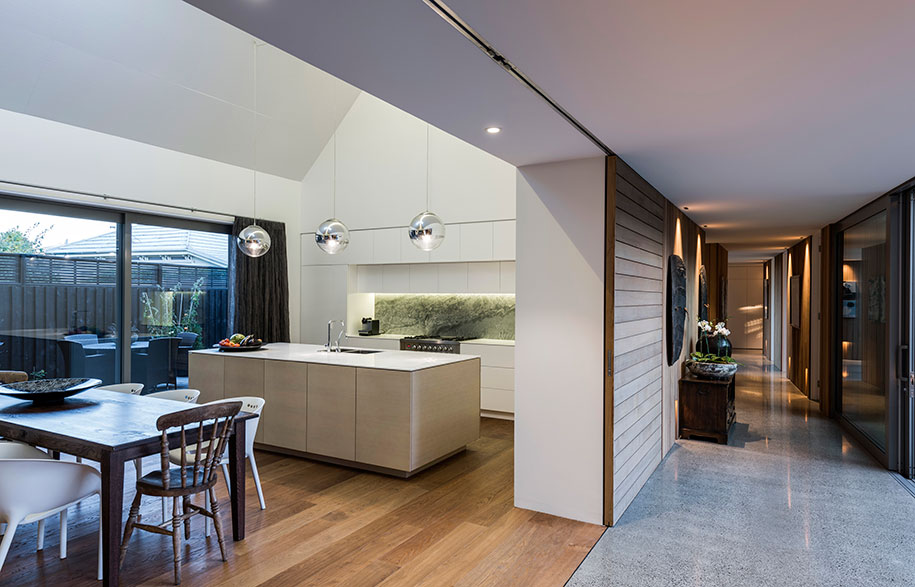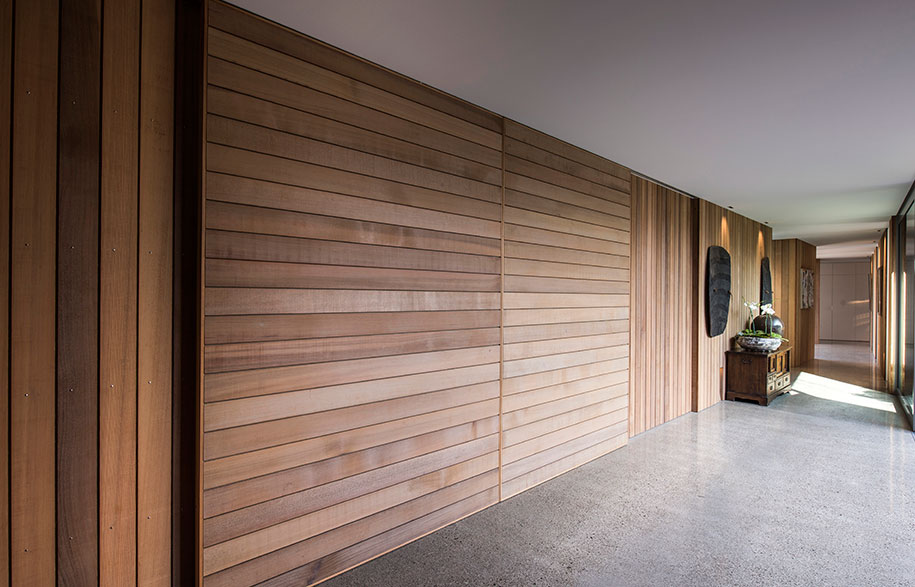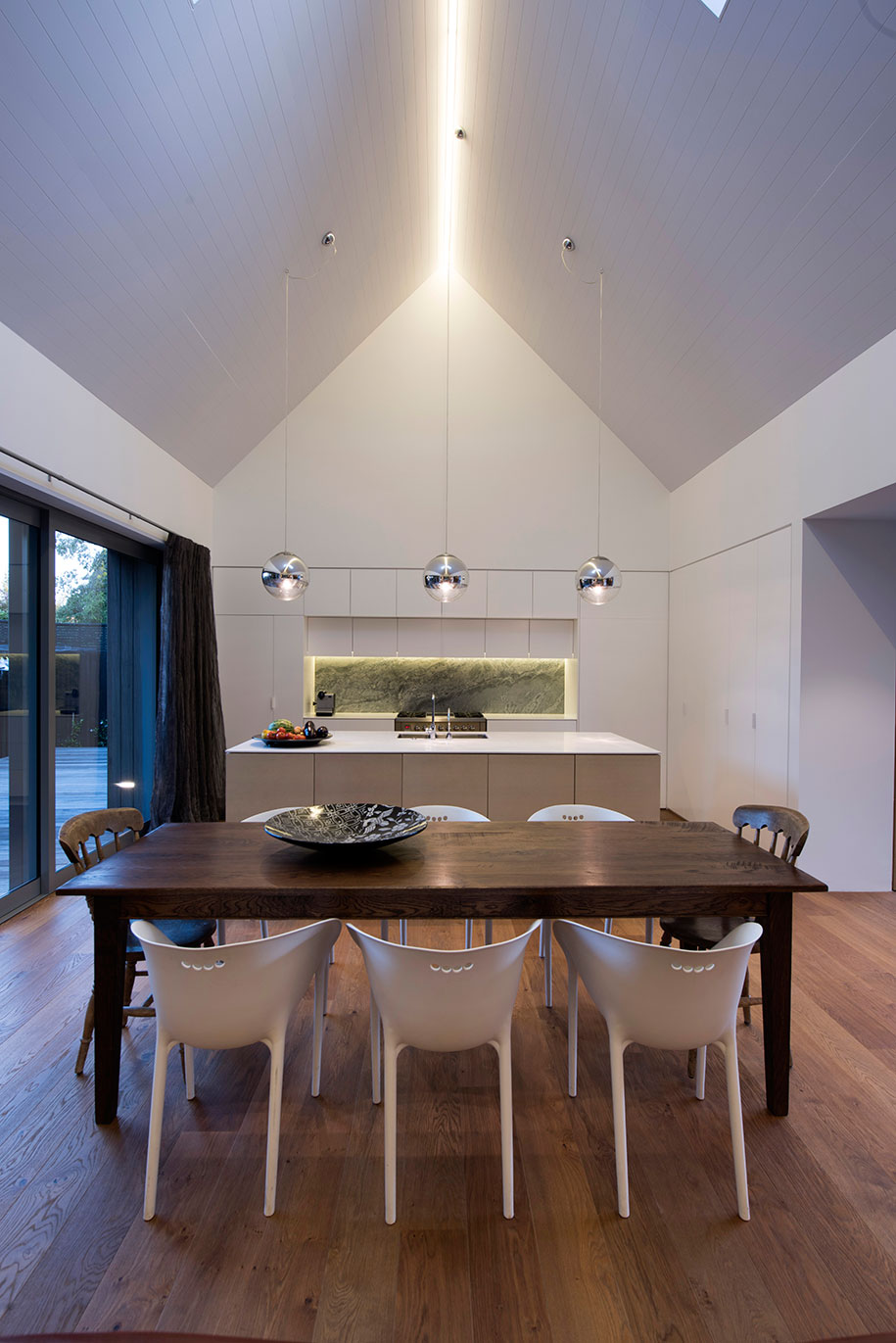 Tags: Case Ornsby, Case Ornsby Design, christchurch, Home Architecture, House Architecture, New Zealand, Residential Architecture
---