At first glance, it is difficult to tell where the house ends and the garden begins for this project – so seamless is the blur between the natural and built environment.
The brief for Stark House revolved around designing a house that unified interior architecture with its surroundings rather than juxtaposing with nature. Along the same line, the structural elements evident within the house were introduced in a way that eliminates distractions. A non-ornamental method of including intrinsic details to the bigger picture decorates Stark House with a restraint that borders on austerity, even honesty.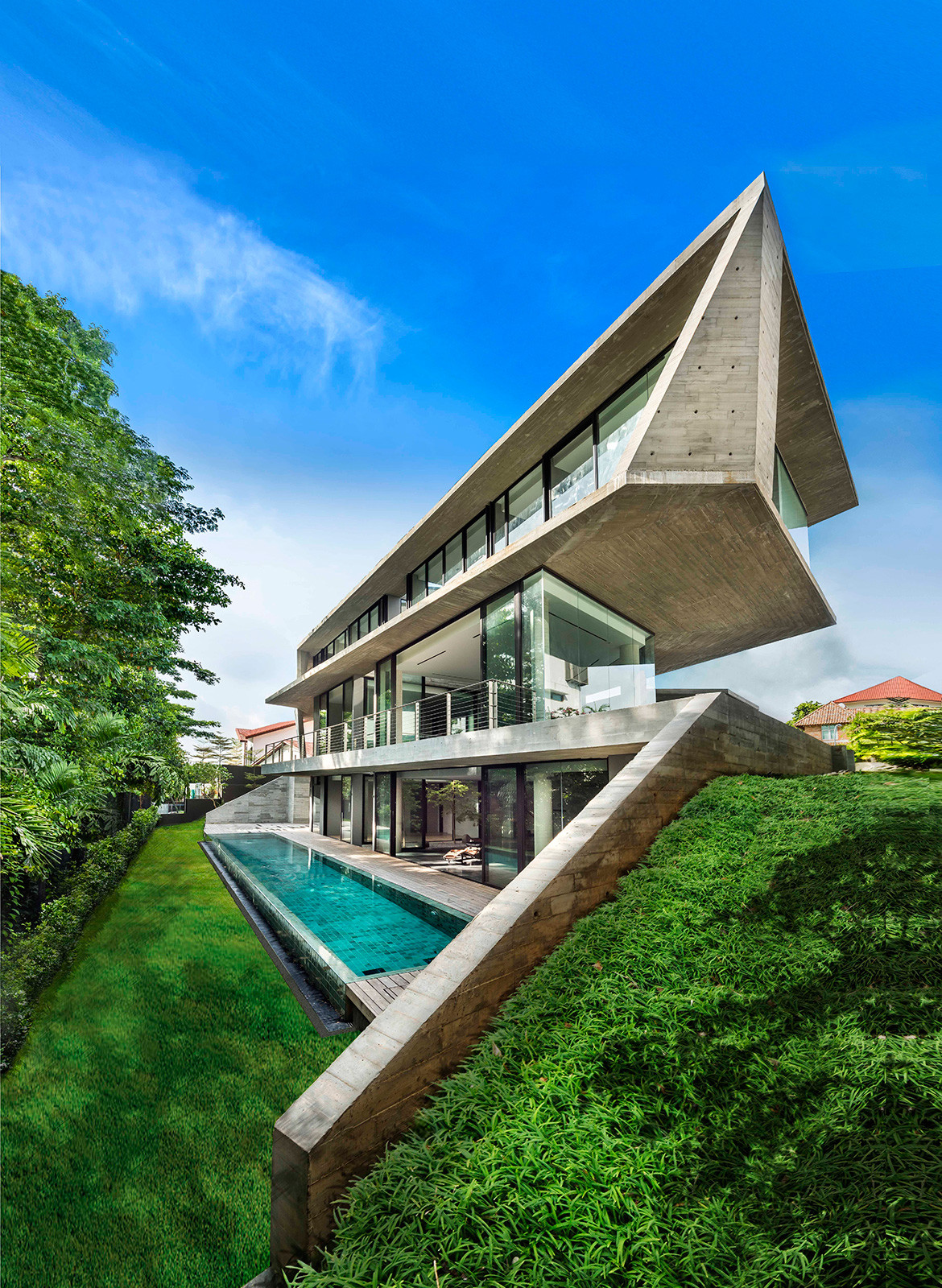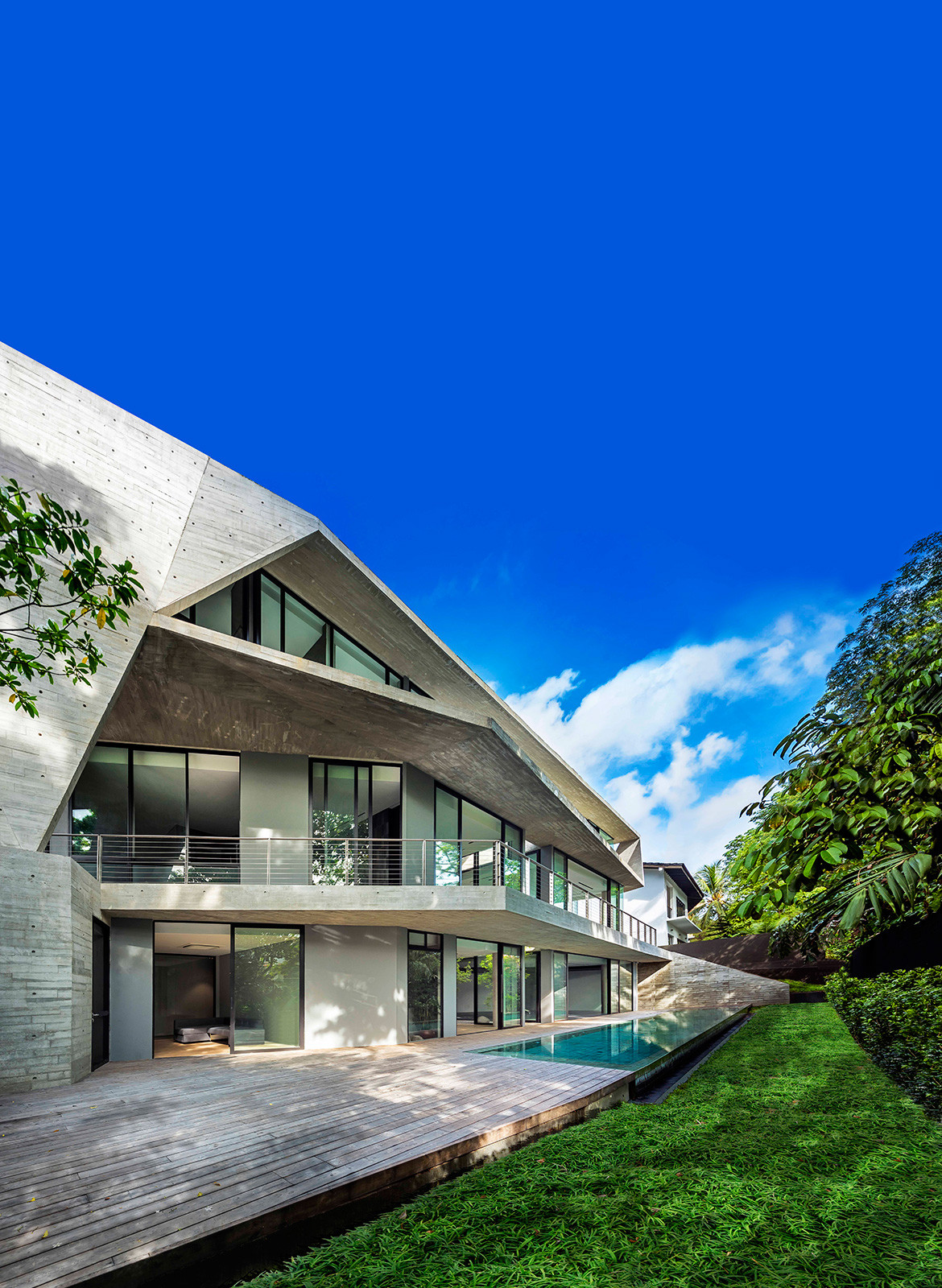 Built during the 1980's, the existing structure resembles a typical Singaporean estate. Differing from other houses built in that era and in a rather commercial and industrial neighbourhood, Stark House turns away from the street front and engages with the rear garden. Situated on the edge of a small sloping hill, the existing build was in perfect position overlooking two mature trees. While formulating a solution to the sloping site, the Park + Associates project team also included a nook in the basement and a pool that instantly transformed the basement into a focal point for social gatherings and outdoor activities.
From the very beginning, when occupants reach the end of a long and winding driveway, they are greeted with a green expanse instead of an abrupt garage or wall. The uninterrupted entrance experience sets the premise for what is within. The plan of the house responds to its natural topography, giving the illusion that the house sits deeper in the site than it actually does. Living spaces on the first floor open up to the back of the house, maximising ventilation and natural light, and utilising the rear garden as a private sanctuary. The adopted holistic approach results in explosions of greenery with sunlight reflecting all surfaces inside.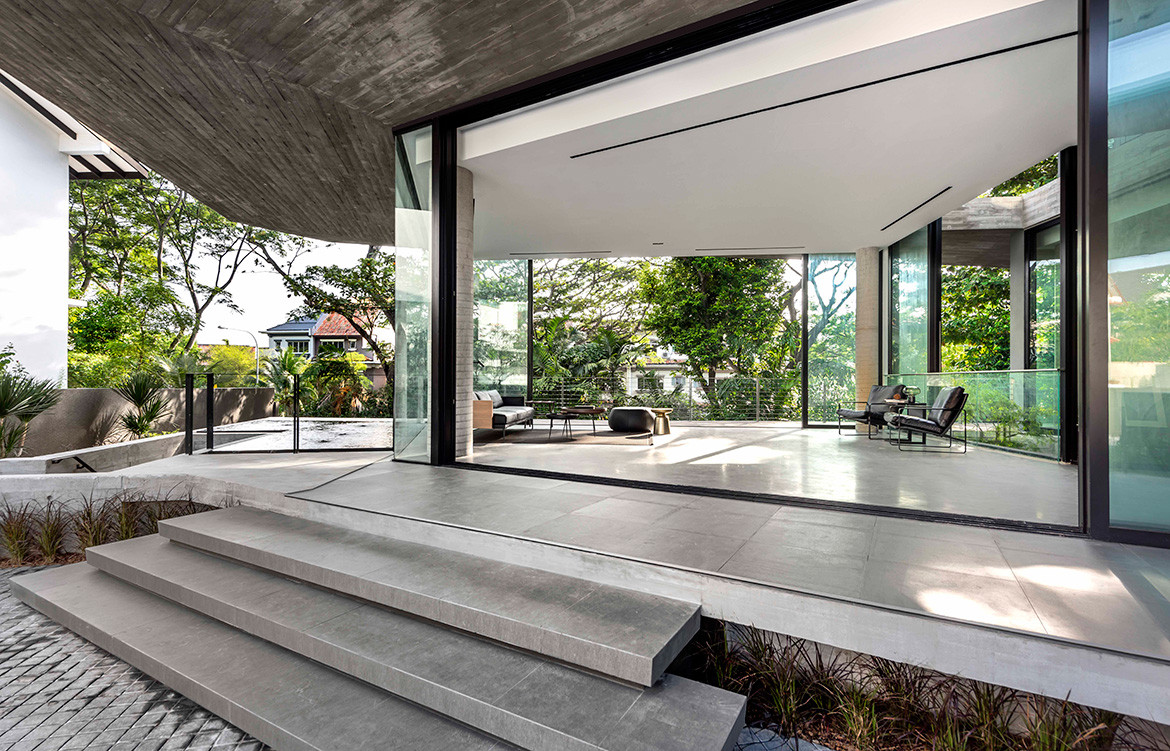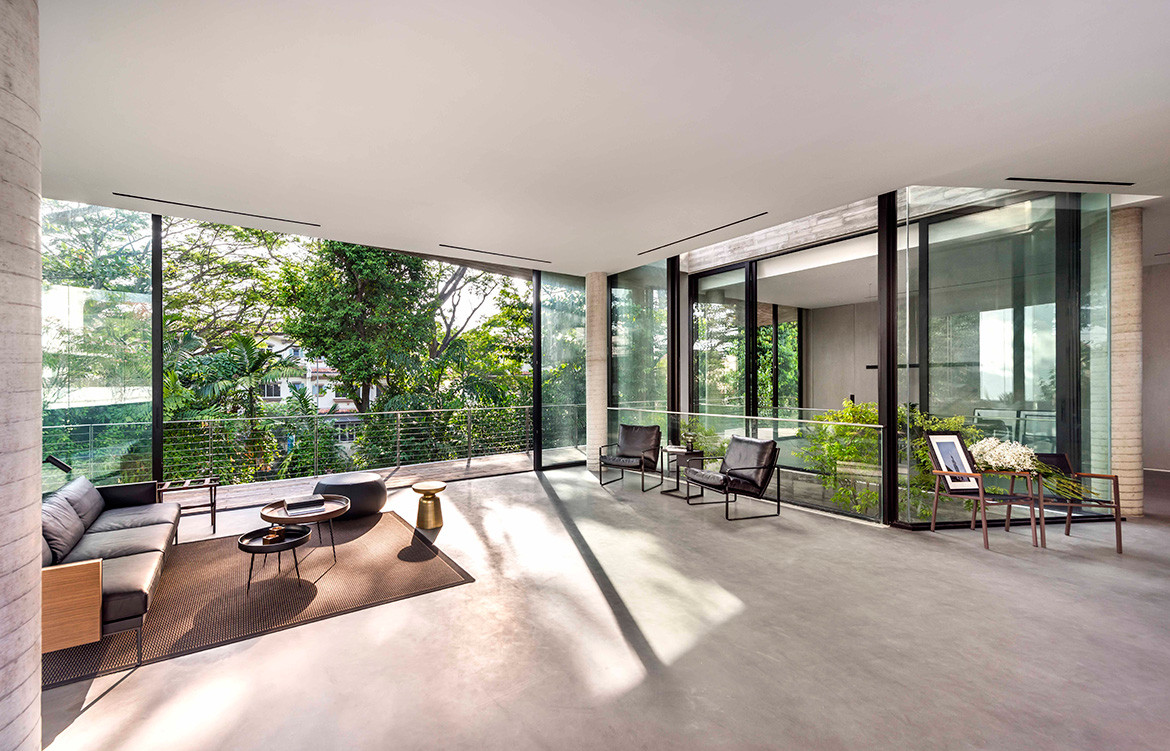 A house and a garden have always been a powerful pair, and as Park + Associates have proven in Stark House, it is possible to blur the divide. The architecture studio's critical reciprocation to the context achieves the kind of interior architecture that radiates invigorating complexities, simply by accentuating features that were already existing.
Park + Associates
parkassociates.com.sg
Photography by Edward Hendricks
Dissection Information
Steve Lounge from Arper
Enna Floor Lamp from Astro
Bowl Coffee Tables from Mater
Pix Ottoman from Arper
Recife Rug by Courtisan
Martini Side Table from West Elm
Lerman Armchair by Camerich
Karl Johan Table Lamp from New Works
Fumi Console from AYTM
J67 Chair from Mater
Nuur Table by Arper
LC4 Chaise Lounge by Cassina
Malmo Lounge Chair by Pedrali
Tip Toe Bench by WON Design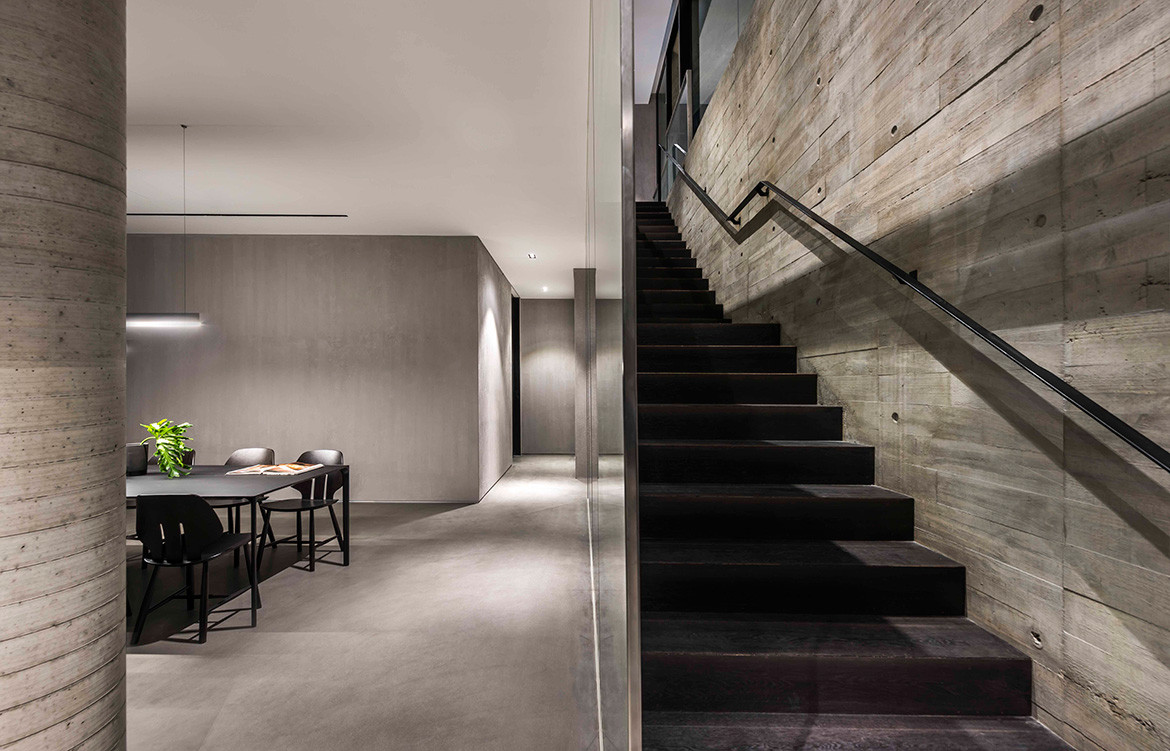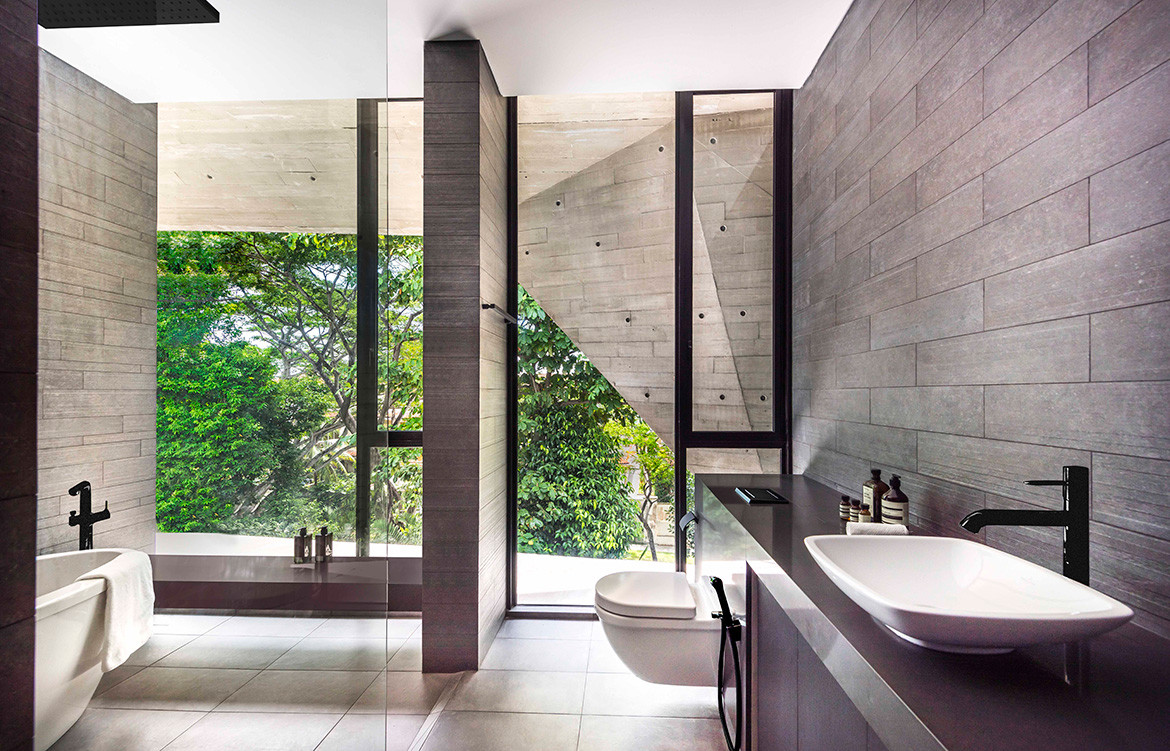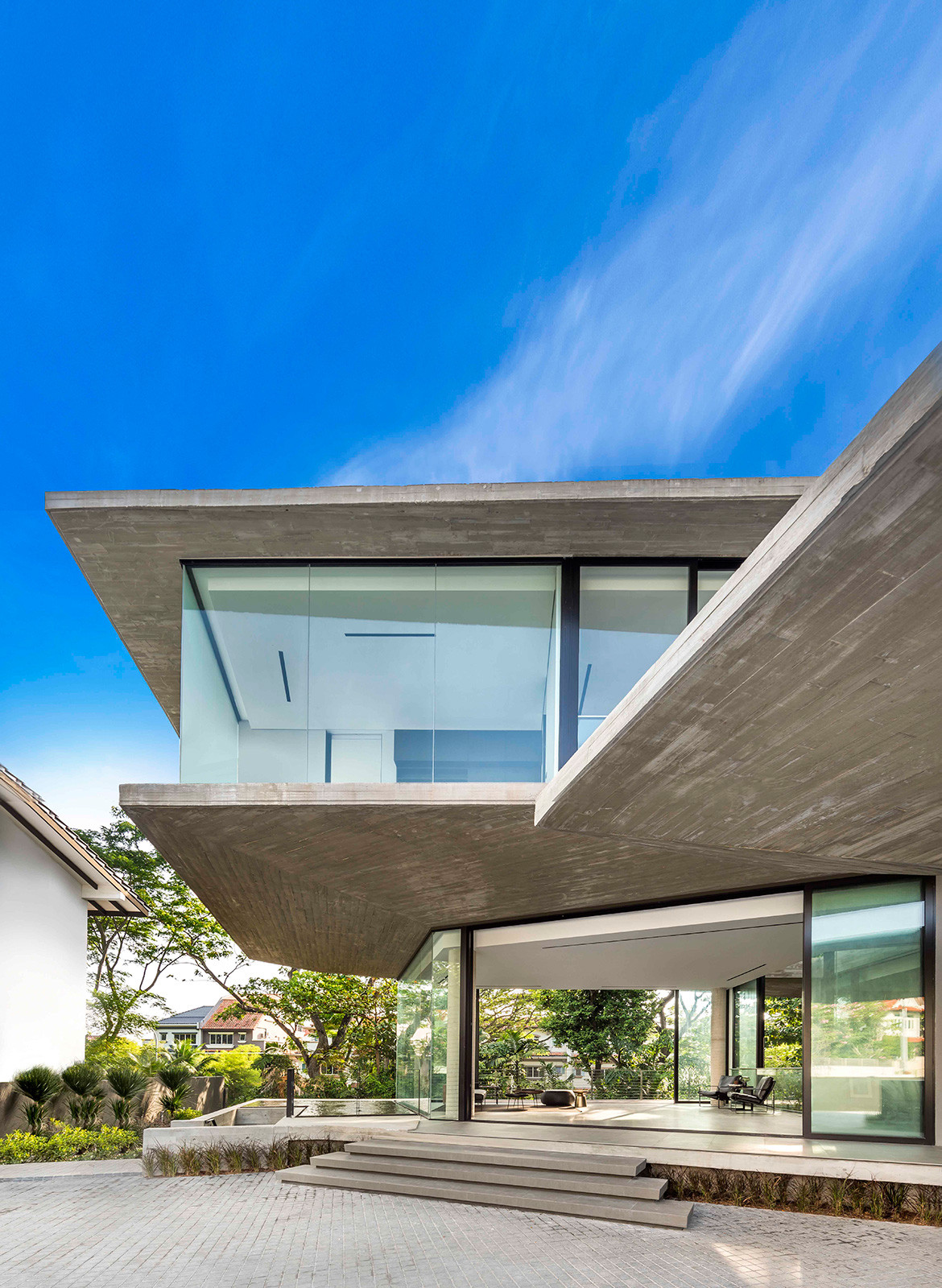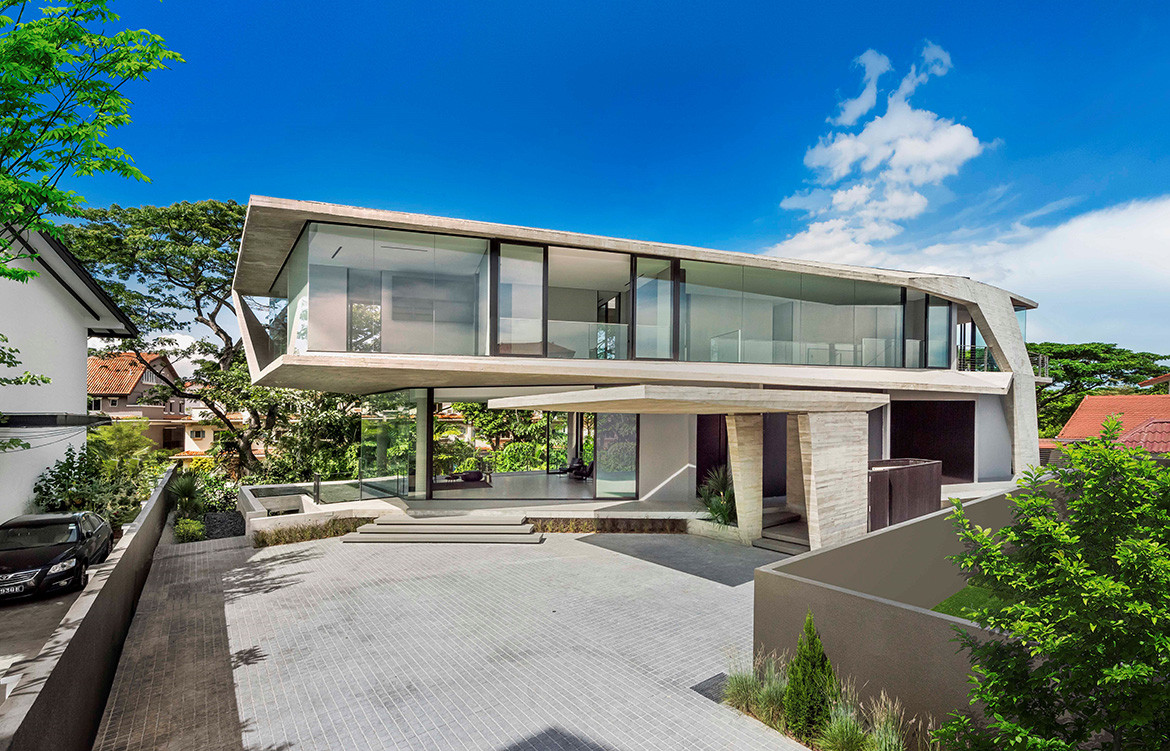 We think you might also like 5 Outdoor Oasis' From Habitus House Of The Year. 
Tags: Architecture, Around The World, Arper, Astro, AYTM, Camerich, Cassina, Courtisan, design, Edward Hendricks, Greenery, homes, interior, Mater, New Works, Park + Associates, Pedrali, residential, Singapore, Stark House, Thida Sachathep, West Elm, WON Design
---