Interesting times are afoot in Seoul. Only established as a city in 1948 when South Korea was formalised, the intervening 70 or so years have seen non-stop development, including the art of vertical living, transform the sprawling metropolis into one of the most modernised cities in Asia – and one of the top five wealthiest cities in the world.
These days, Seoul is wanting for nothing. The city is overflowing with music, technology, fashion, design and astounding feats of architecture. The only thing it seems to be missing is space – and particularly space to develop more traditional forms of residences, which typically have the luxury of larger floorplans.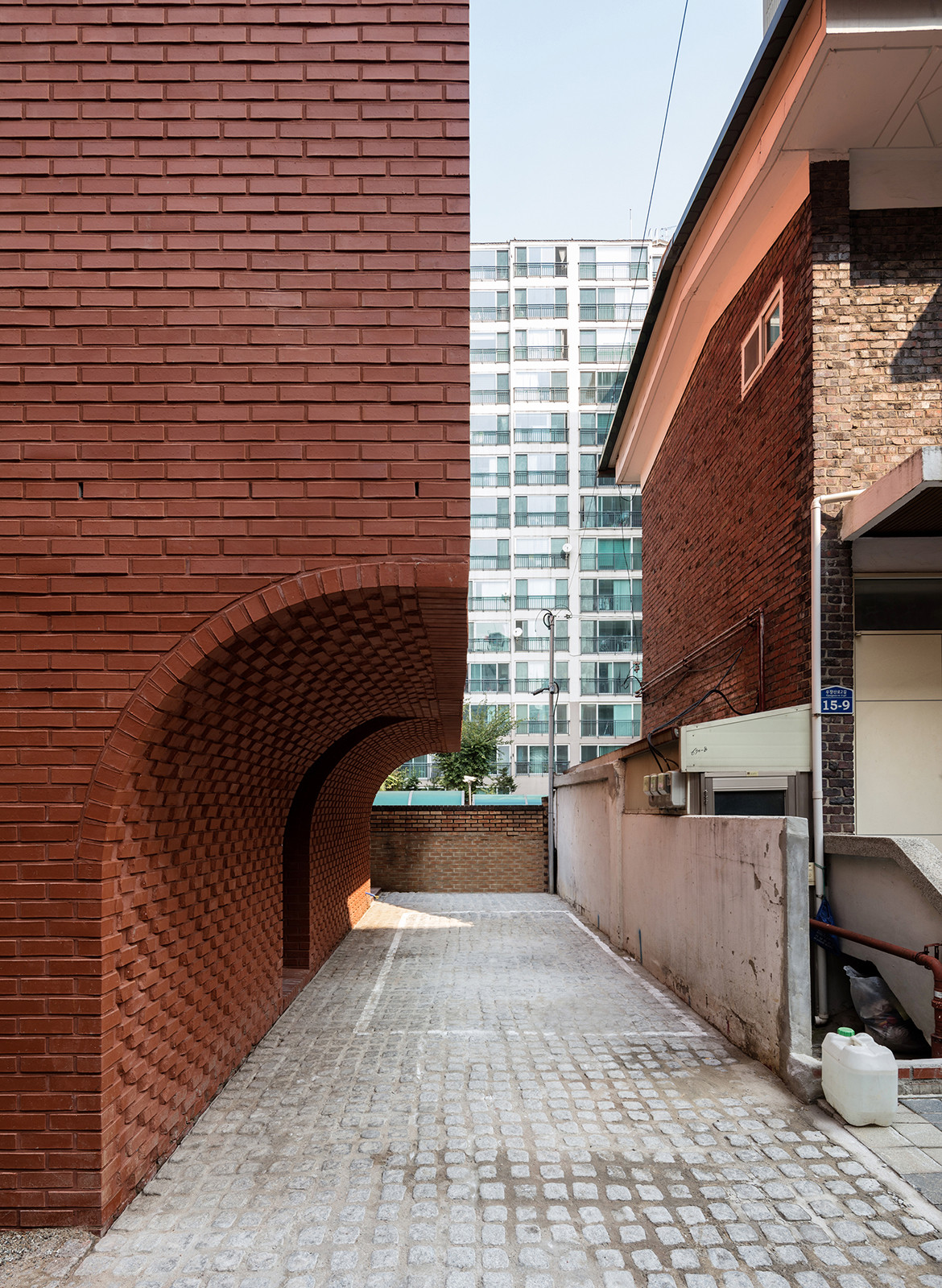 When challenges arise, good architects get creative. In a city that has a stunning lack of houses – eschewing low-lying dwelling in favour of sky-scraping apartment buildings – the former typology has had to adapt to fit into shrinking blocks. When Seoul- and New York-based architecture firm stpmj were brought on to create a new residence for a private client in the western suburb of Naebalsan-dong in Seoul, the only way to go was up.
Five Storey House draws the best from both typologies, both traditional housing and apartment living, but achieves the kinds of diverse spatial qualities that cannot be achieved from the latter. In less than 100 square metres of property area, stpmj created a vertical living home over (as the name would suggest) five storeys, with different flooring zones assigned different uses.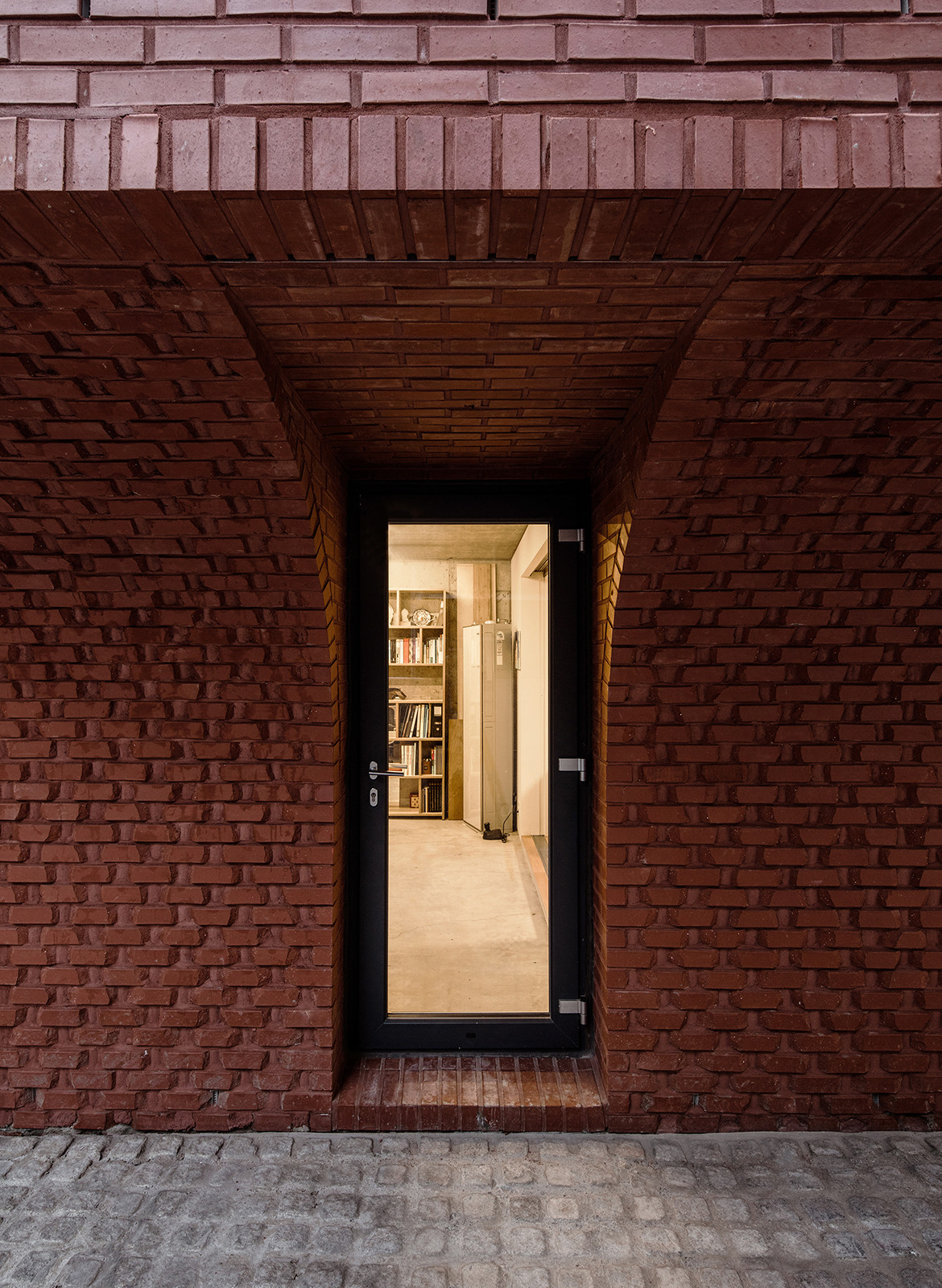 Rather than the purely functional outcome that one might expect from such a tall, skinny house, there is plenty of room for luxury. Built for five family members – a husband, wife and three children – it contains levels specifically set aside for leisure, including a studio for the husband's furniture-making hobby and a multi-play room for the young girls.
Despite between built in a narrow slot between existing buildings, the residence feels airy and spacious. Light floods through the central grid of the building due to a staircase stacked to filter sunlight from the top of the apartment downwards. On the two denser sides of the building – which face neighbouring apartments – openness and privacy are equally maintained with tightly perforated brickwork that obscures views and drinks natural light.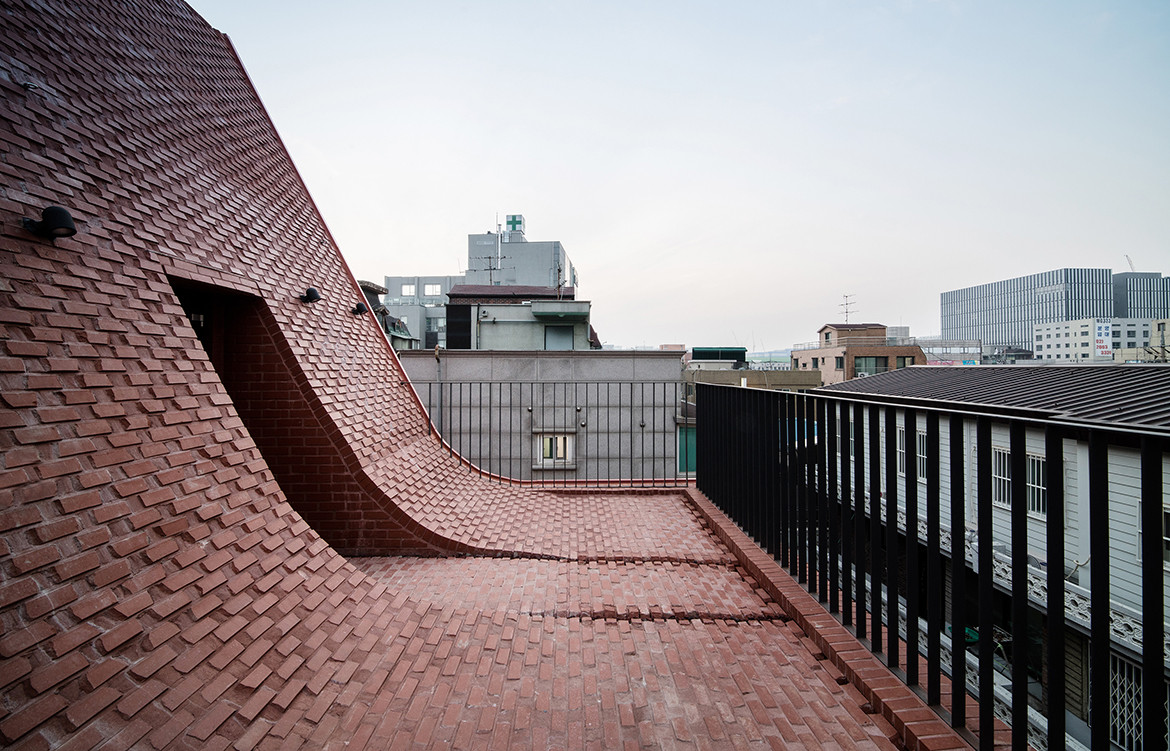 The sloped vertical plane – which shrinks the floorplan towards the upper levels, resulting in a pointed building design – informs the function of each space. While the family areas are on the lower, more spacious levels, bedrooms are relegated to the higher, smaller floors. This reduced space is more than made up for with far-reaching views over the neighbourhood.
stmpj
stpmj.com
Photography by Bae Jihun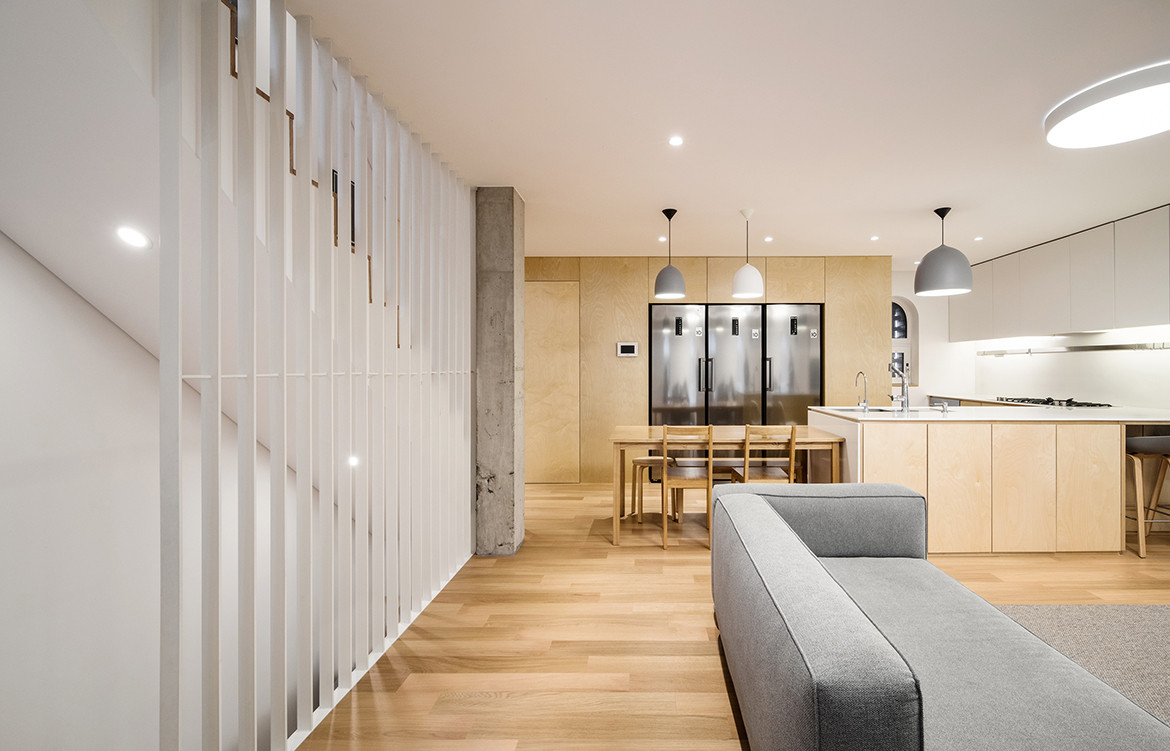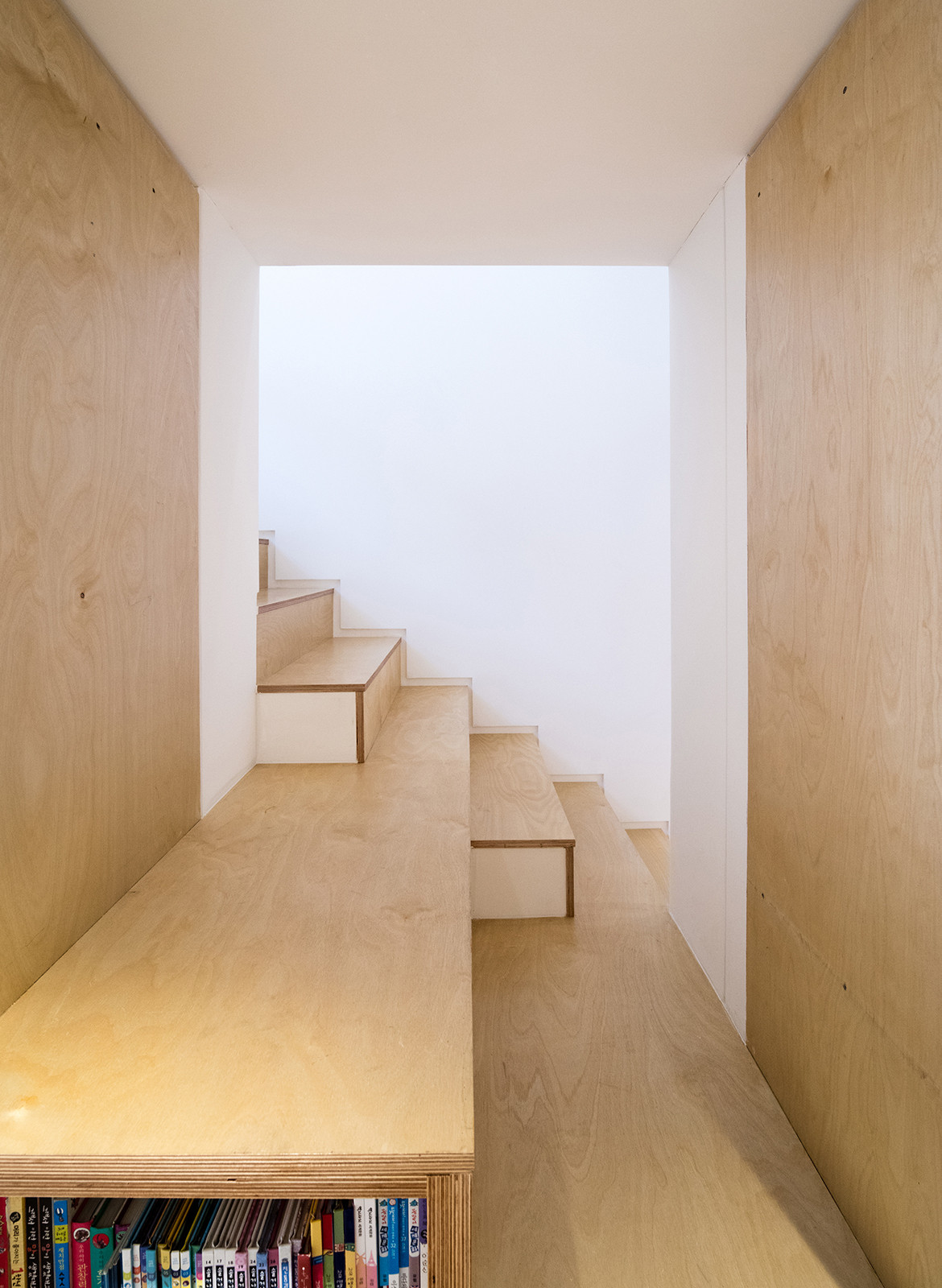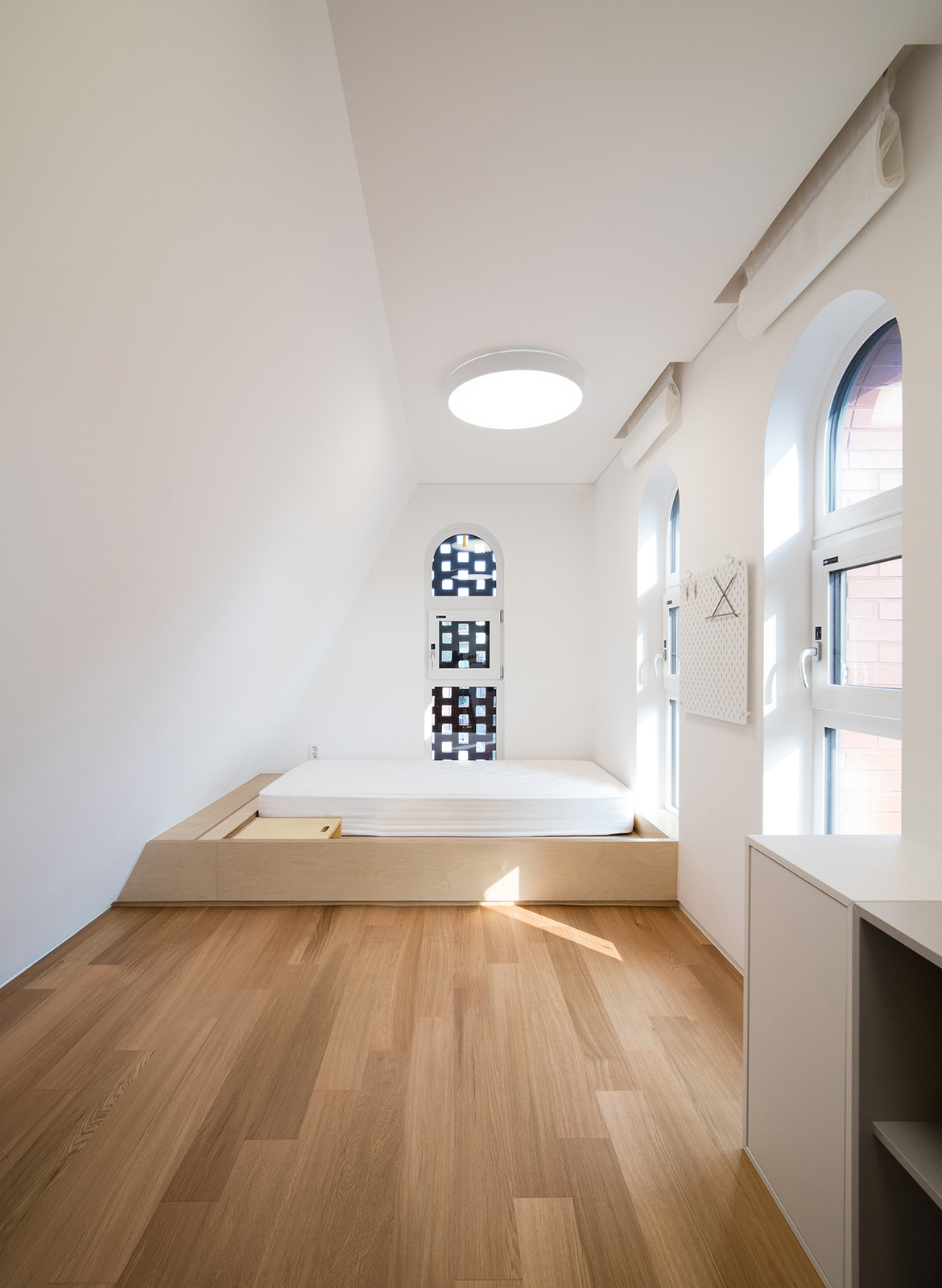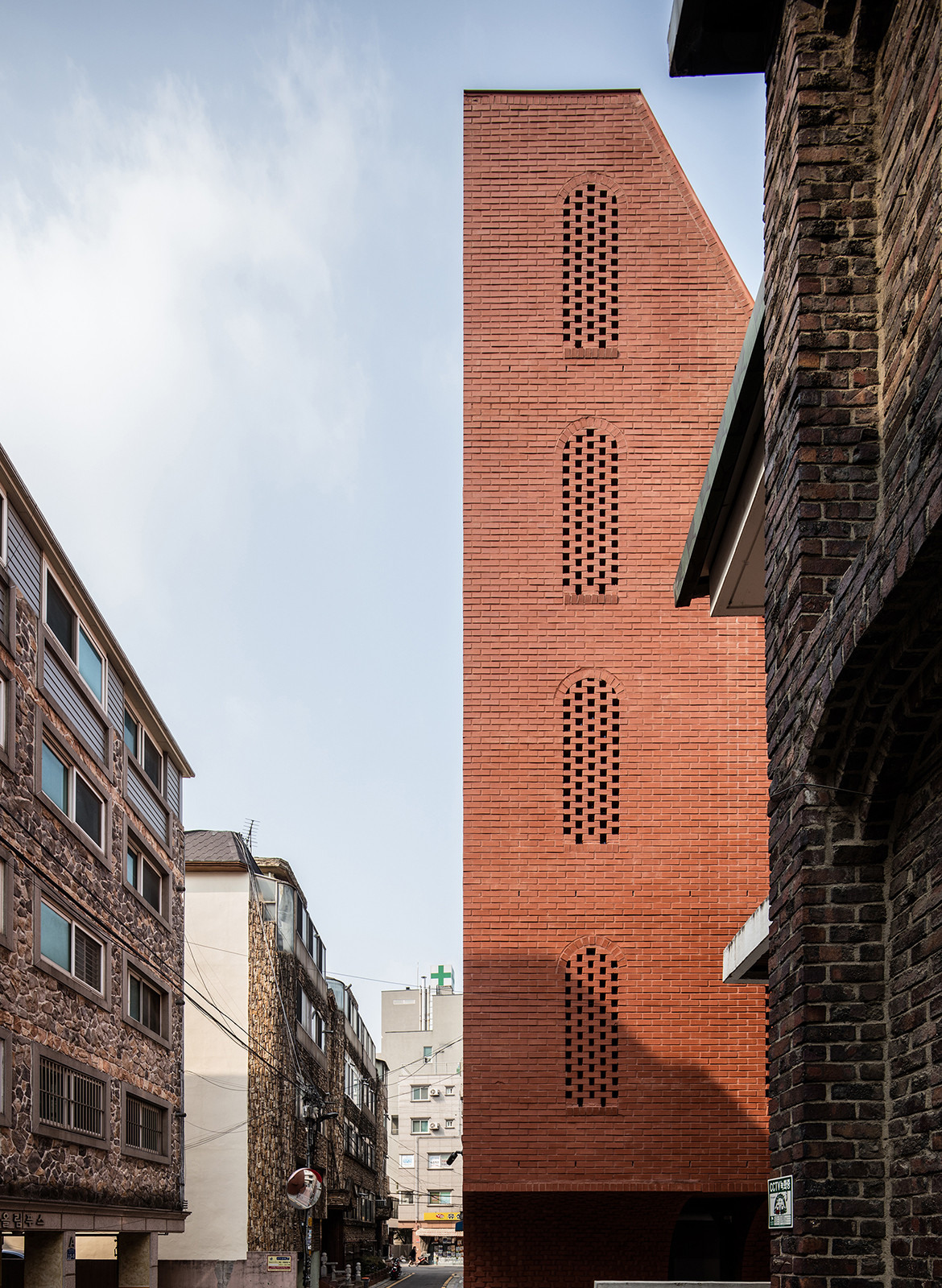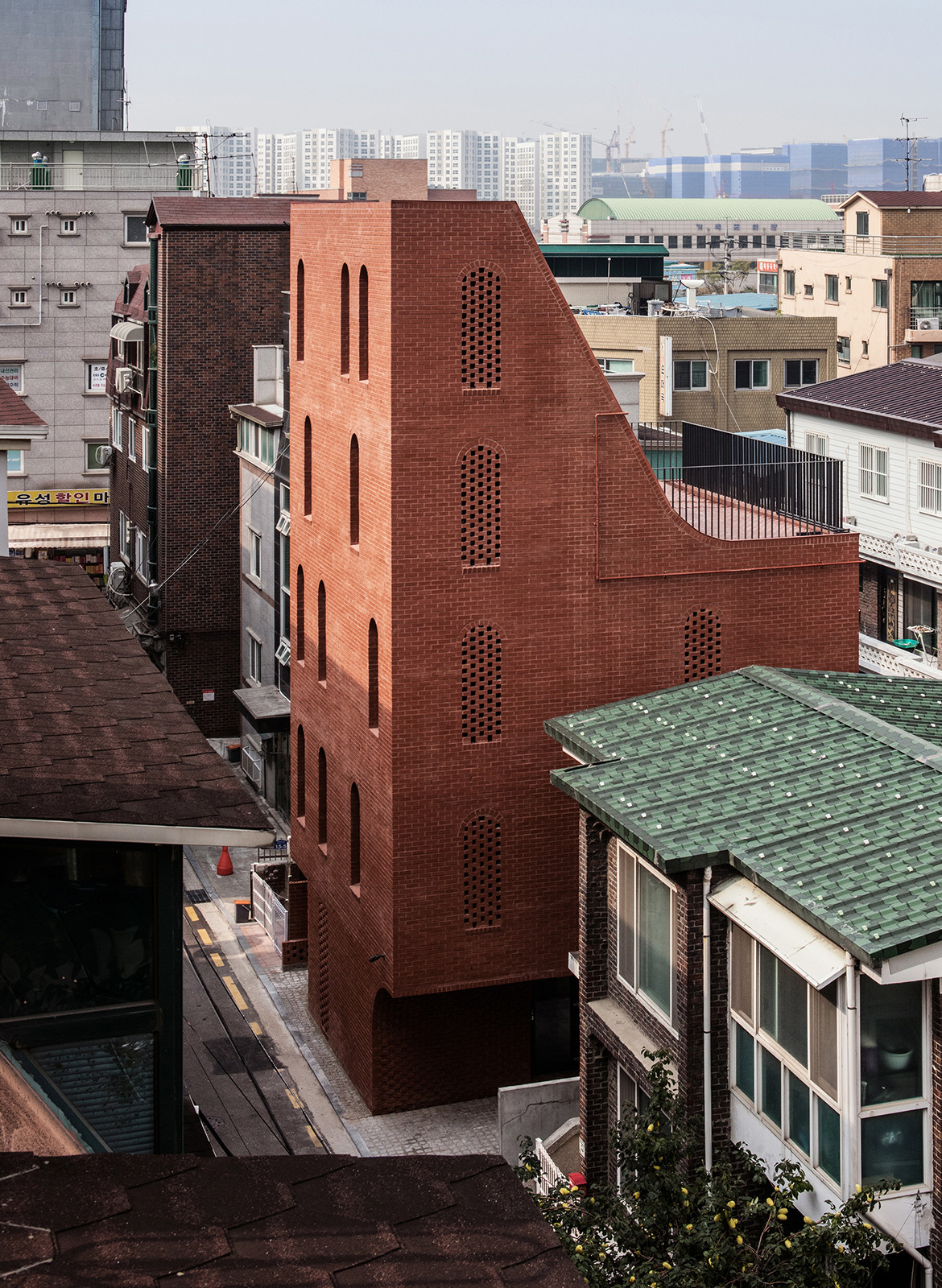 We think you might also like Tree Houses in Australia
Tags: Bae Jihun, brick, City Living, Five Storey House, Kirsty Sier, Residential Architecture, seoul, south korea, stpmj, urban, Urban Architecture, Vertical Living
---