Located on a tight site in India's megacity of Bengaluru, Strata is Cadence Architects' response to the problem of maximising on space for varied uses in a busy city context. With clients seeking to have a home for a joint family with members across a varied age group, the challenge was to accommodate a dense design program within the limited space. So the design moved upwards.
In order to offer private spaces for all the members without losing the feeling of the spaces working together as an independent residence (as opposed to a multi-level residence), the design saw the rooms designed and stacked vertically. This enabled the creation of a stratified effect with the façade, which is where the home takes its name. Individual spaces spread across three levels ensures privacy for each family member, yet a cleverly fragmented arrangement of the spaces created break-out areas at each level. Areas that facilitate congregation and interaction of the family.
Helping this sense of interactivity and connection is a full height cut out space in the building. This allows the family to see the entire design as the one home it is, as well as be in visual connectivity with each other. The interiors themselves have been designed with an opulent and luxurious aesthetic, unique for the area, replacing more traditional carvings with more contemporary finishes, creating a chic and glossy style.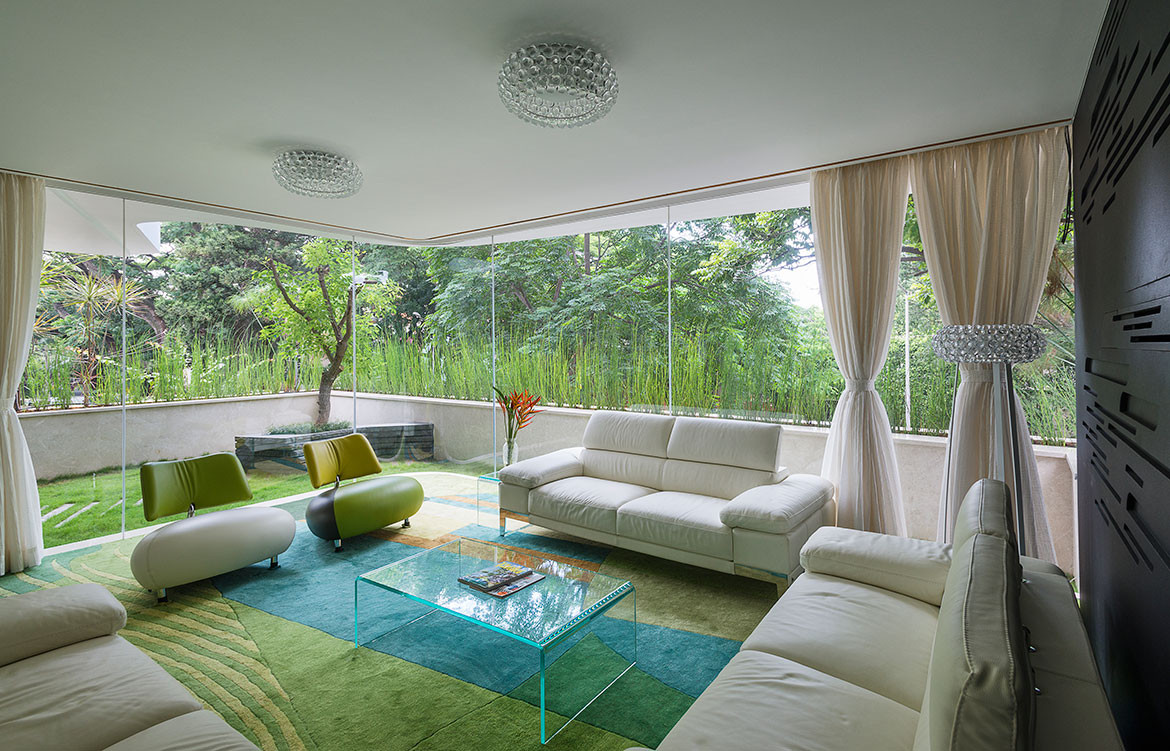 Designed with sustainability in mind, each level of Strata features design flourishes that aid this environmental mission. The ground floor pool in the helps to cool the air that moving up to the higher floors. The first floor court and second floor deck are both deeply recessed areas that promote interaction between the family as well as serving as tools to best experience the lush greenery surround the house. This terrace garden then becomes an important sustainable feature to cut out the heat passing through to the lower floor.
The design of Strata is a step away from conventional façade design. Instead of decks and glazing, a dynamic façade was crafted as a composition of static and dynamic design. With apertures at all levels of the building, this opens the home to the natural foliage at every level – taking the form of a stack of hollowed out spaces and fluid forms.
Strata is a a collage of individual aspirations, unified with a strong design ideology. Each private space was designed with the person living there in mind, tailored to suit their briefs. The large family can enjoy their individual privacy, without sacrificing the unity of a family home.
Cadence Architects
cadencearchitects.com
Photography by Anand Jaju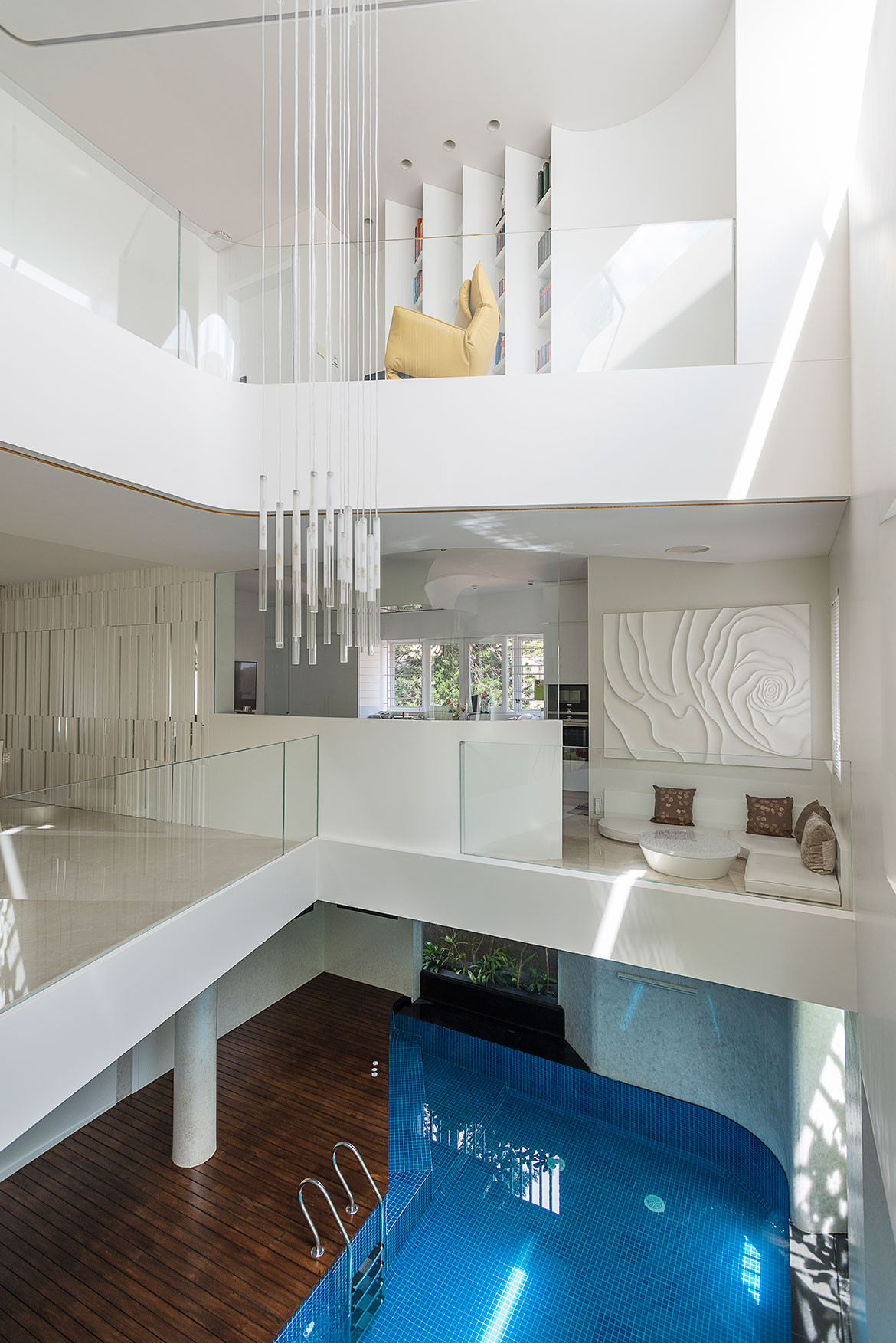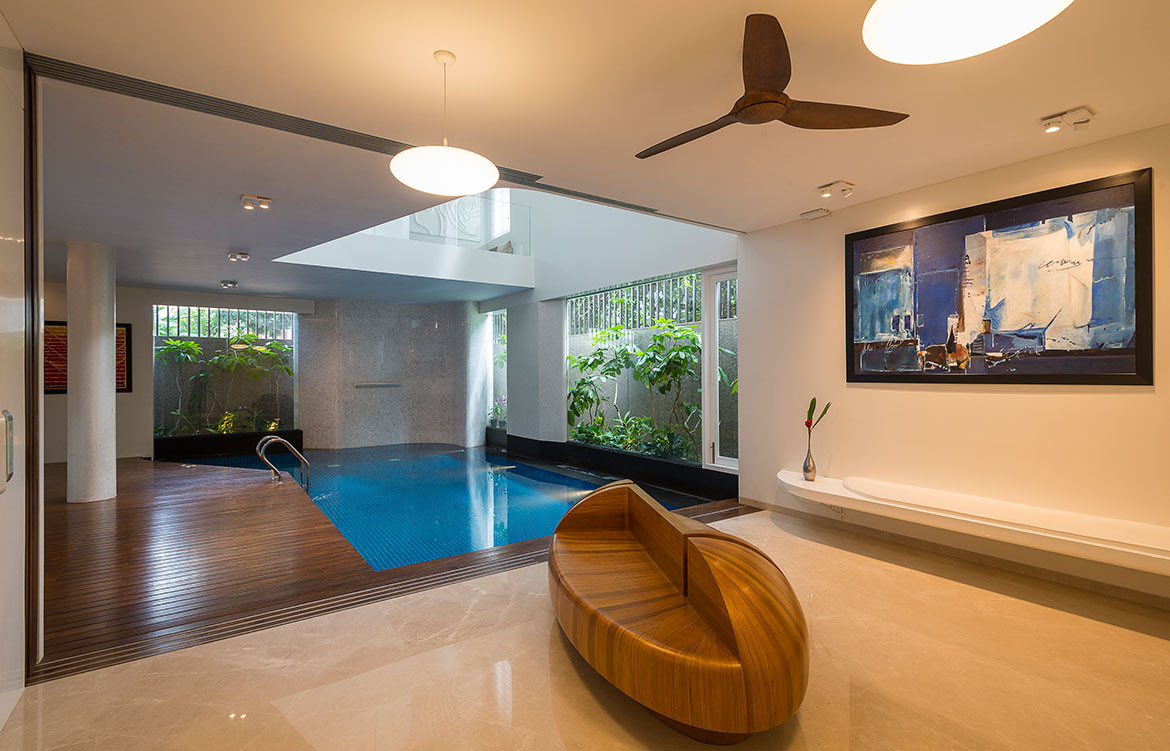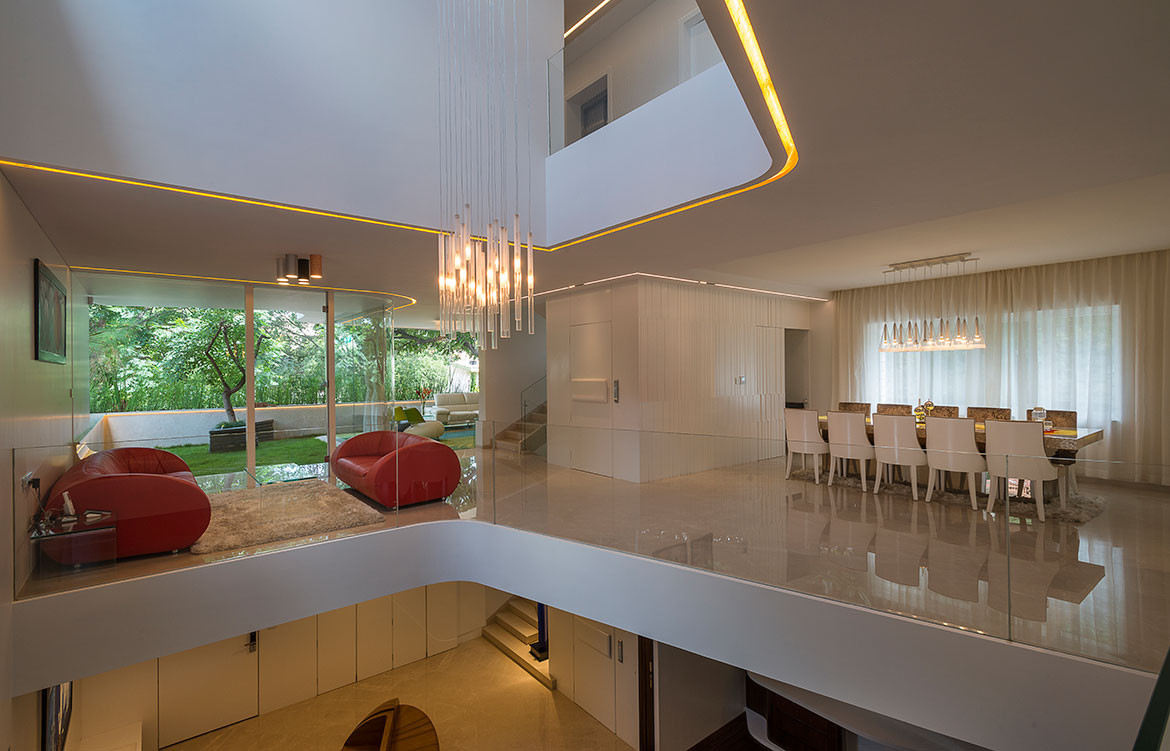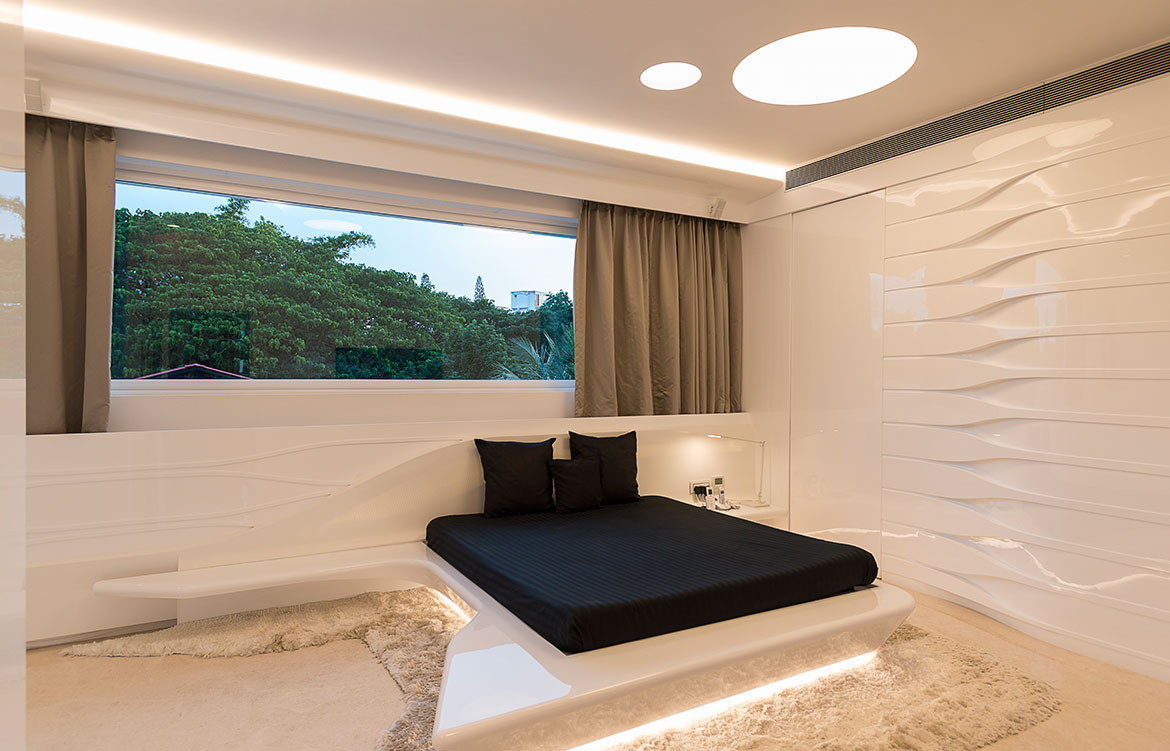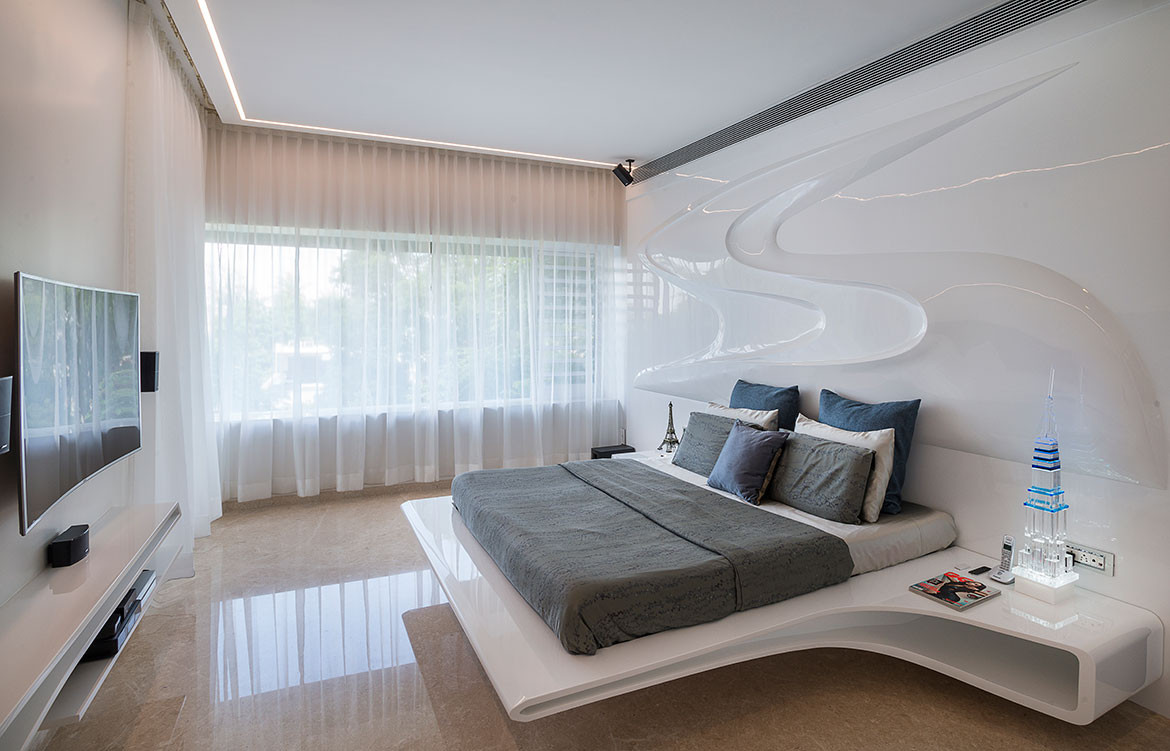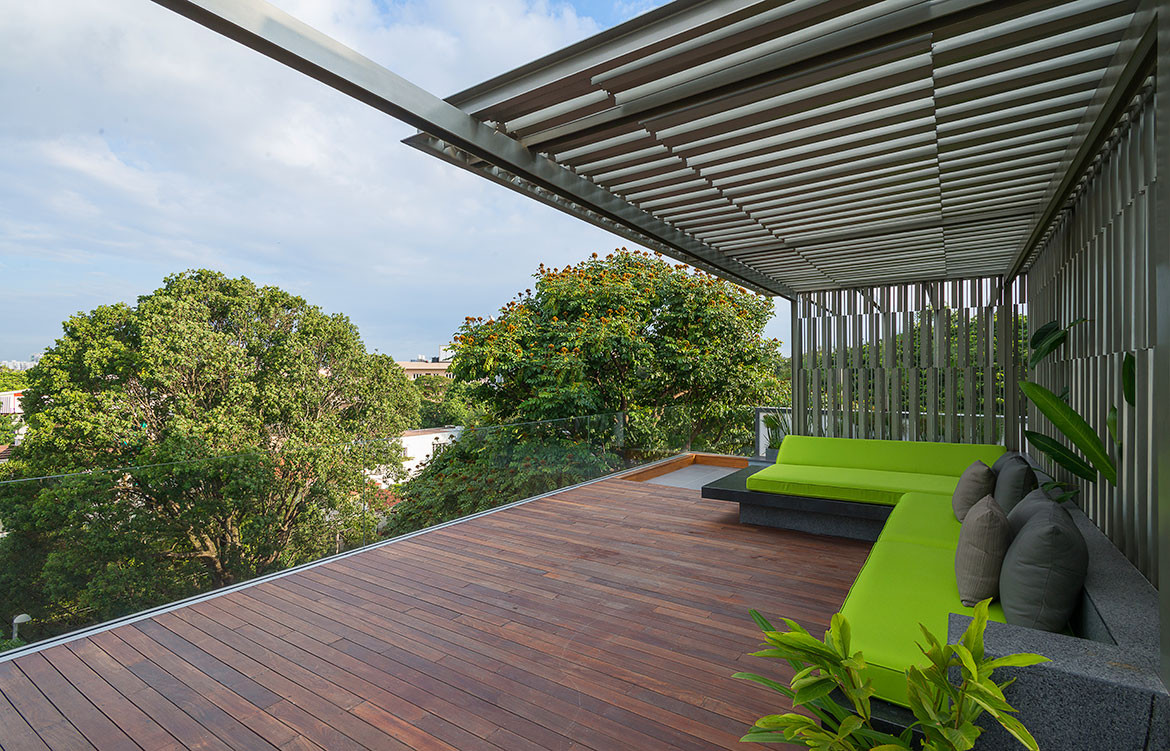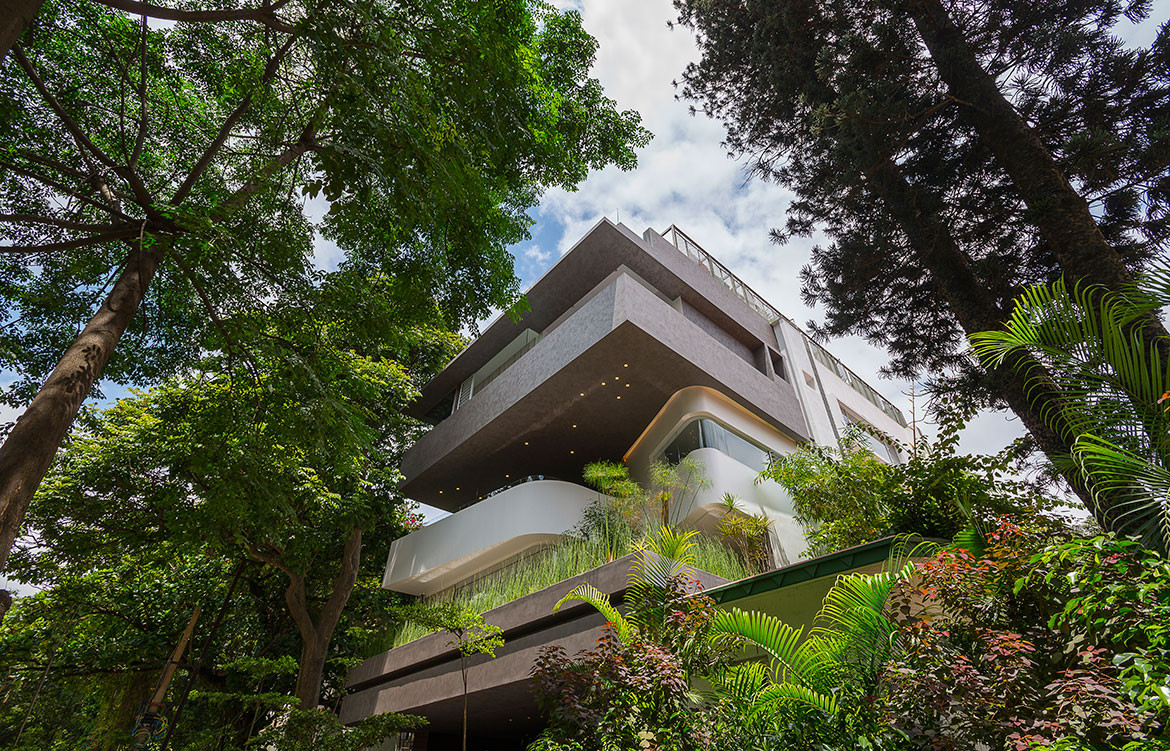 Tags: Cadence Architects, family home, India, Residential Architecture, Residential design
---