Housing prices have increased dramatically over the last few years, with growth rates not seen since the early 2000s. Although it now seems to be slowing down, the amounts paid for run-down shacks can be as staggering as modest single-fronted terraces.
In the last year, Sydney prices went up around 20 per cent, with Brisbane following closely behind at 19 per cent. Melbourne's growth at around 13 per cent is as eye-watering when one contemplates how expensive real estate already was before these dramatic price increases.
It's not surprising that people who are now fortunate to own their own homes are keen to make the most of their plots, which has seen a move towards adding detached buildings as an extension to the home.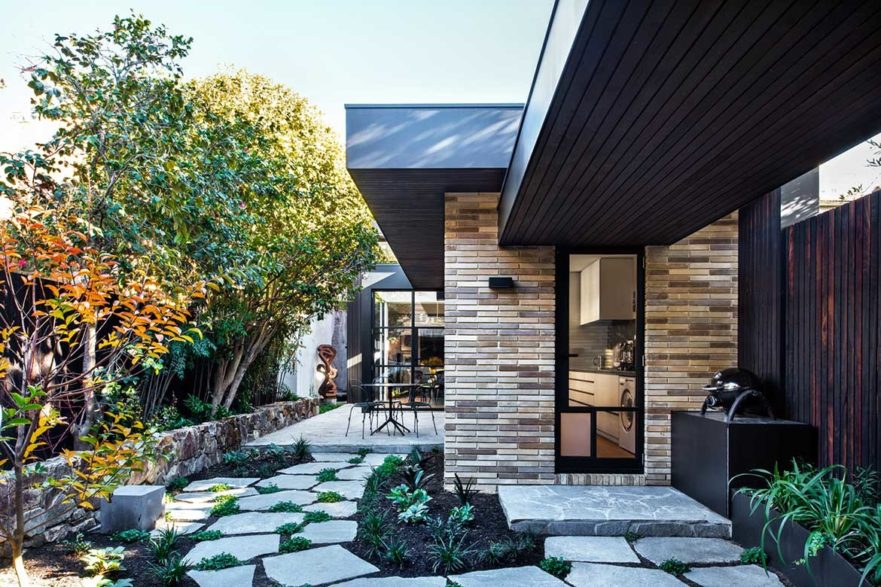 Architect Reno Rizzo, a director at Inarc Architects, is one of a number of architects who took this approach. The property – a single-fronted two-storey Victorian terrace in the Melbourne suburb of Fitzroy – benefitted from rear access via a laneway.
The two-storey addition, constructed in brick with a hit-and-miss wall that frames the first-floor terrace (for privacy and to prevent overlooking) features a three-car garage at ground level with a glass-fronted door, and a home office/guest bedroom on the first floor.
Accessed by a canopy from the house, the owner can regularly seek solitude by stepping out of his back door and crossing the small courtyard-style garden. With a pitched roof and skylights above, this secondary space also benefits from eastern light through a steel-framed portal window to the laneway.
"The lounge folds out to create a bed and there's a bathroom, so this space can also double as a place to accommodate guests," says Rizzo, who included storage for hanging clothing, as well as a built-in desk and extensive bookshelves to allow for its flexibility.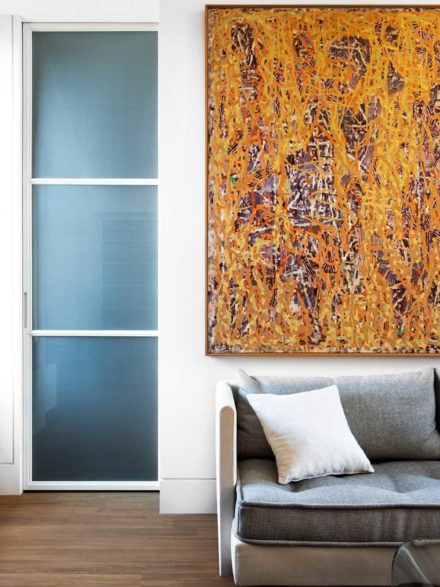 "Being behind the house makes the space quieter and feel more secluded. And if a guest is here, they can come and go with access from the laneway," he adds.
Rizzo also sees the benefit of going vertical in the back garden, reducing the chance of overlooking neighbours' back gardens (a blank wall rather than windows) and allowing neighbours to take a similar path.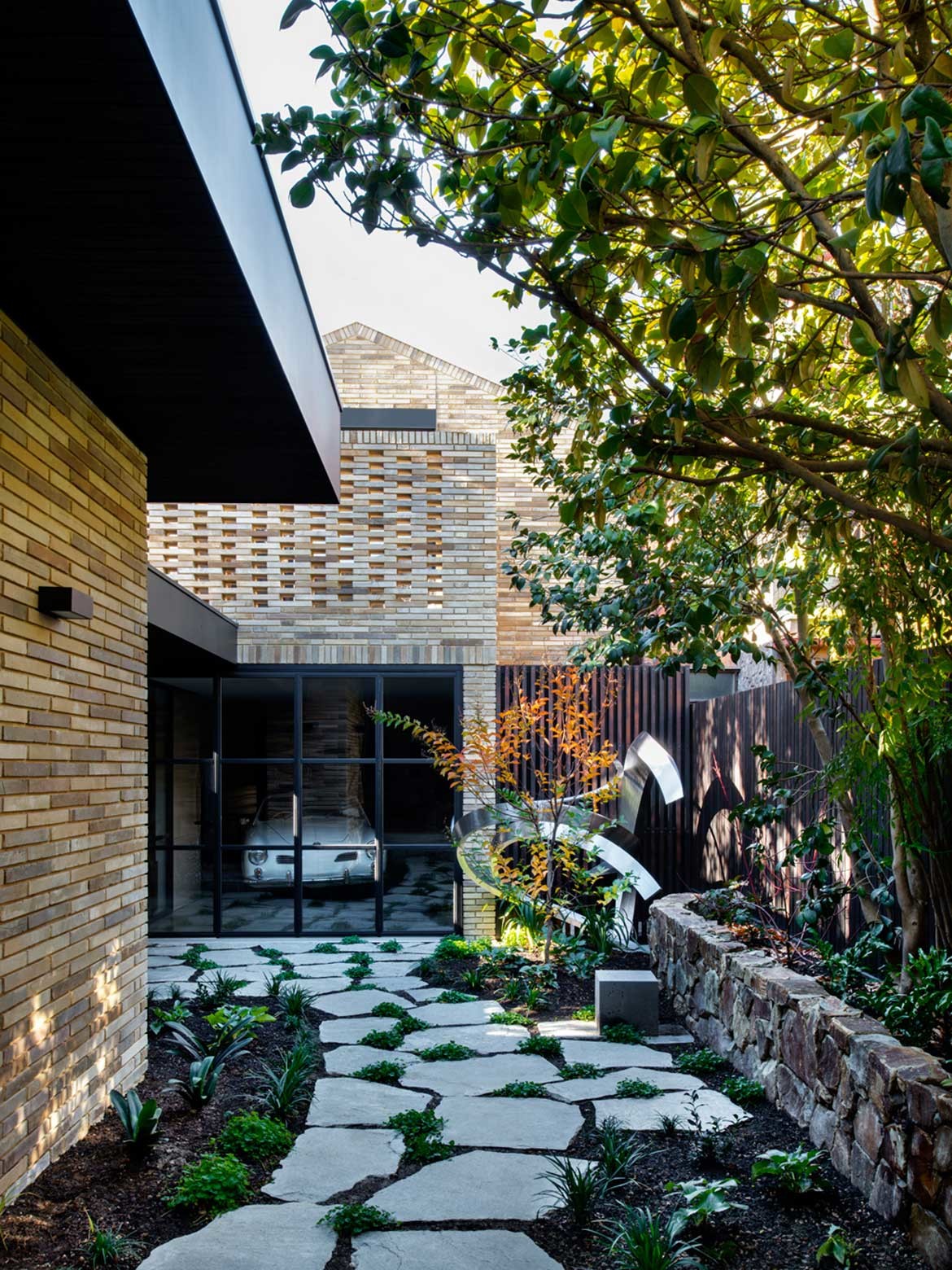 Architect Jamie Sormann, a director of Foomann, also included a detached double-storey building in the backyard of a house in Elwood. Located behind a 1930s Californian bungalow, the two-storey fully timber-clad (Silvertop Ash) structure is on the side of a manicured patch of lawn and orientated to a swimming pool.
"Initially our brief was for a structure to accommodate the owners' prized campervan, but then it seemed like a lost opportunity not to take advantage of building a first floor," says Sormann, who also made separate parking available at the front of the house.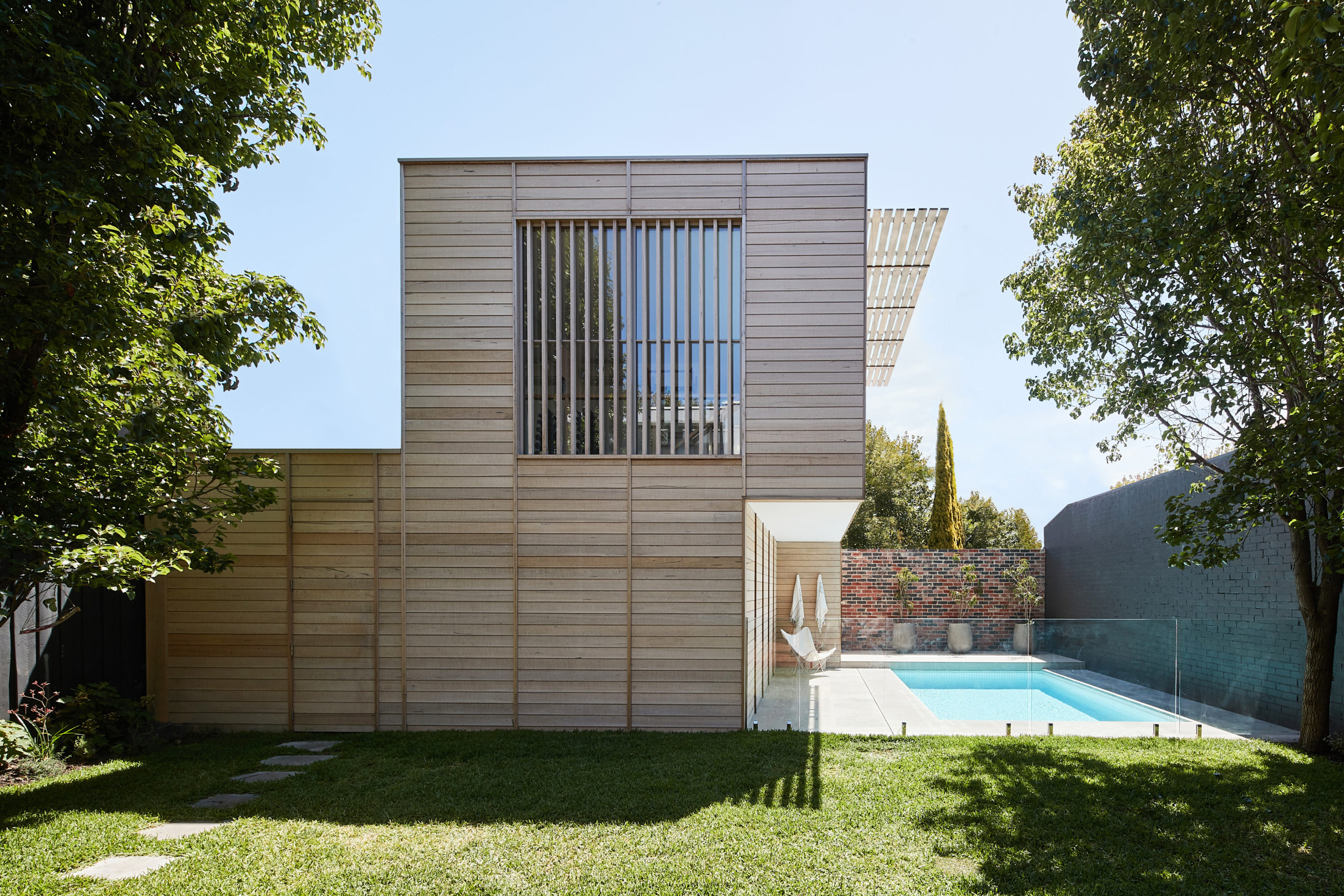 The space on the first floor has been decked out as a home gymnasium, with a large picture window overlooking the pool. There's also a separate sauna and a bathroom. Foomann also included an outdoor shower that allows the family to hose themselves down before coming back through the home's back door. When not working out, there's a nifty day bed.
"We've been receiving more calls asking us for this type of arrangement, particularly since the onset of Covid-19. This space could easily work as a home office or simply a second living area for children needing their own space," says Sormann.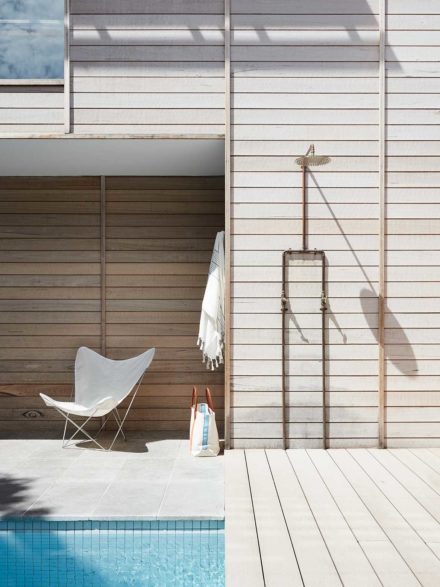 Architect Mel Bright, director of Studio Bright, has been including detached offices/ flexible spaces on many of the homes her practice designs. Her Little Brick Studio, completed in 2013, took advantage of this approach. The faceted cream-brick building, accessed from a rear lane, features a small studio above a garage.
Other projects, such as Local House in St Kilda completed a couple of years later, also used the property's dimensions to produce a single-level detached building. A garage/ flexible play area for children during inclement weather (table tennis can be played when the cars aren't parked) combine with a studio and a built-in desk that includes a picture window to the laneway.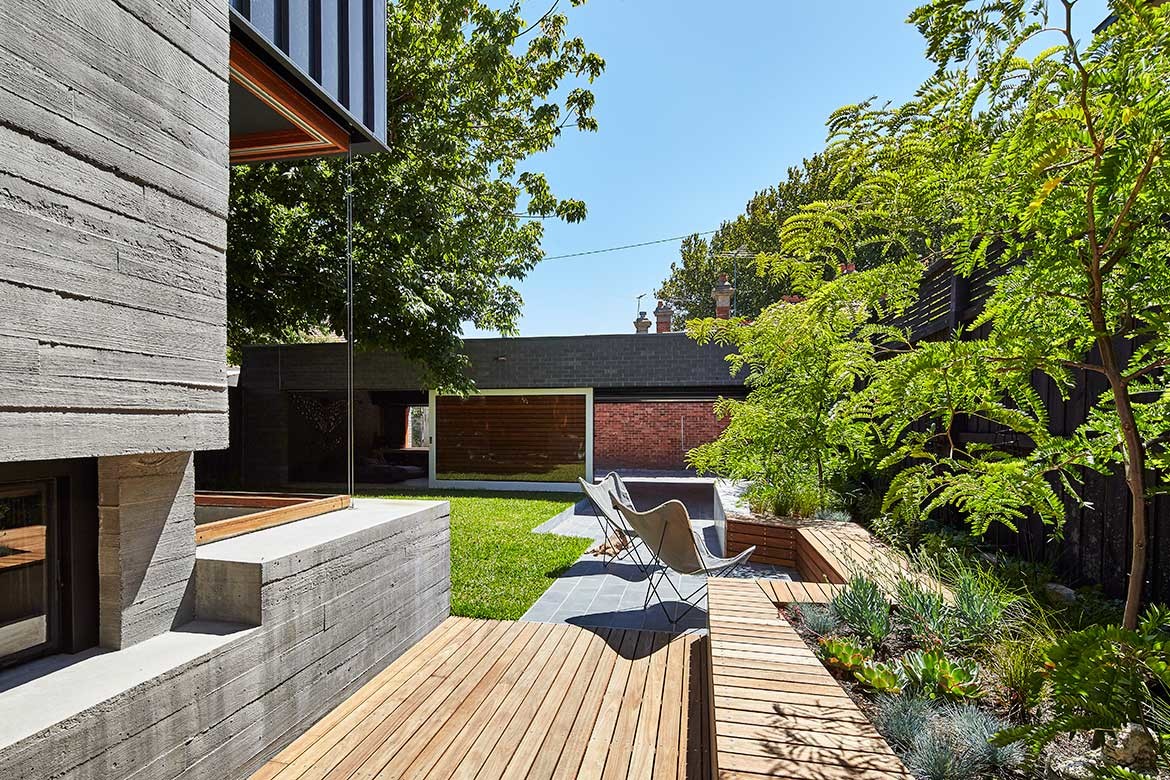 "We wanted to give back to the laneway as well as connecting to neighbours who regularly occupy the lane," says Bright, who included a built-in concrete seat and planter for that quick cup of coffee.
Studio Bright's award-winning 8 Yard House in inner-Melbourne is yet another outstanding example, which includes a two-storey detached brick garage and studio.
"Housing is becoming more unaffordable and adult children are staying at home longer, and obviously travelling less. They often require a level of independence and separation from the family, coming and going with ease," adds Bright.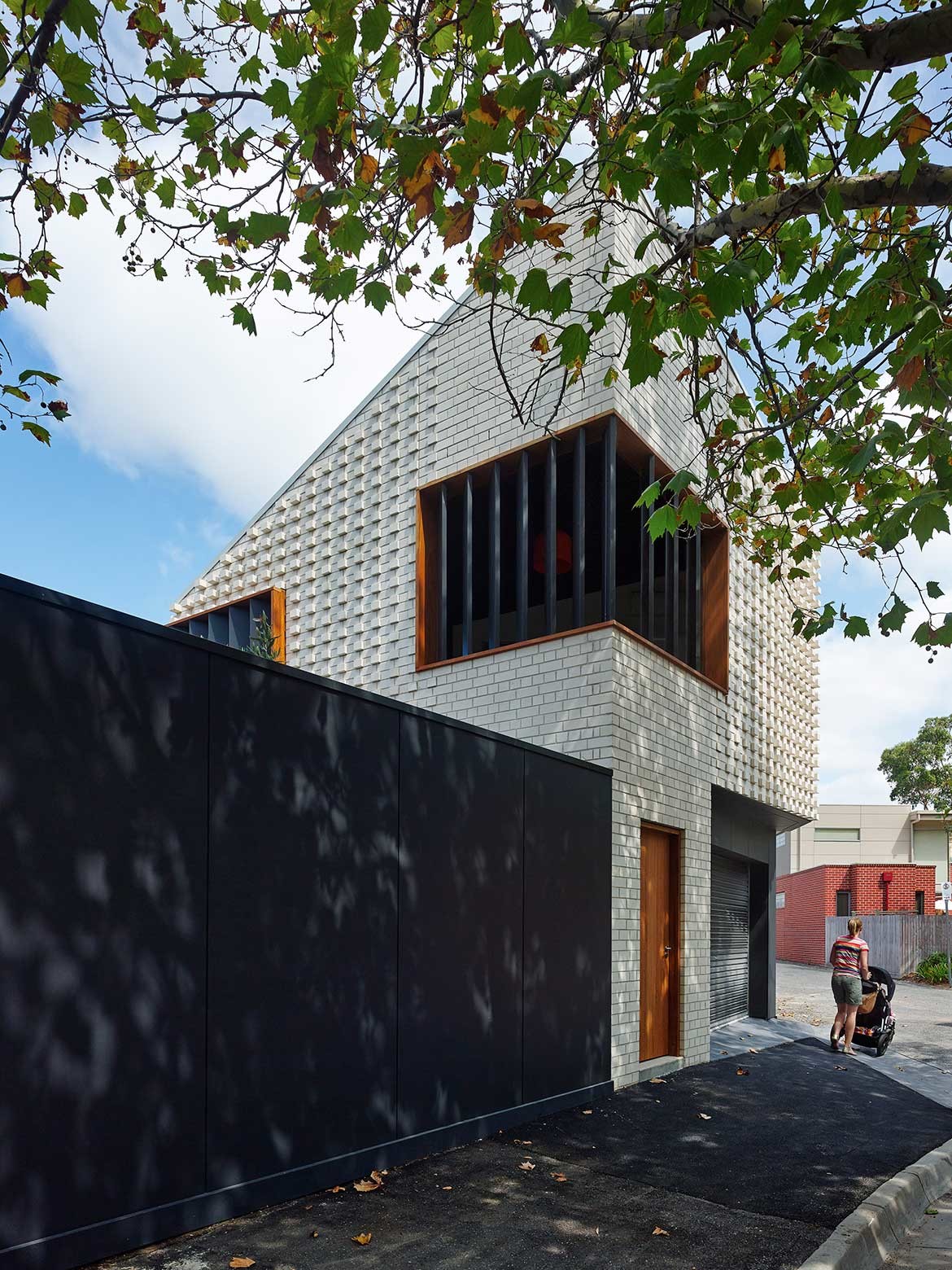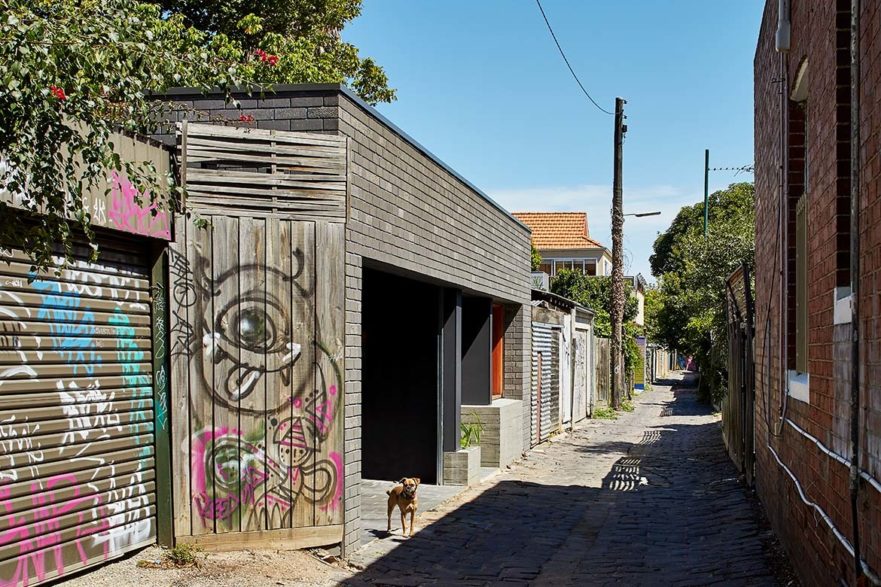 This story originally appeared in issue #53 of Habitus – the Art issue, subscribe now to receive the latest editions straight to your door.
---