Diversifying its design offering, Studio Adjective has developed a lifestyle branch, cleverly named Objective. Founded by Emily Ho and Wilson Lee, Studio Adjective has established a loyal following since it was founded more than five years ago, consistently creating spaces and objects with gentle sensitivity.
The new studio, and the new lifestyle shop, is officially open and located on Sai Street, Sheung Wan. The double-storey building houses the new studio upstairs, while the shop invites people into its warm and welcoming interior from the street front.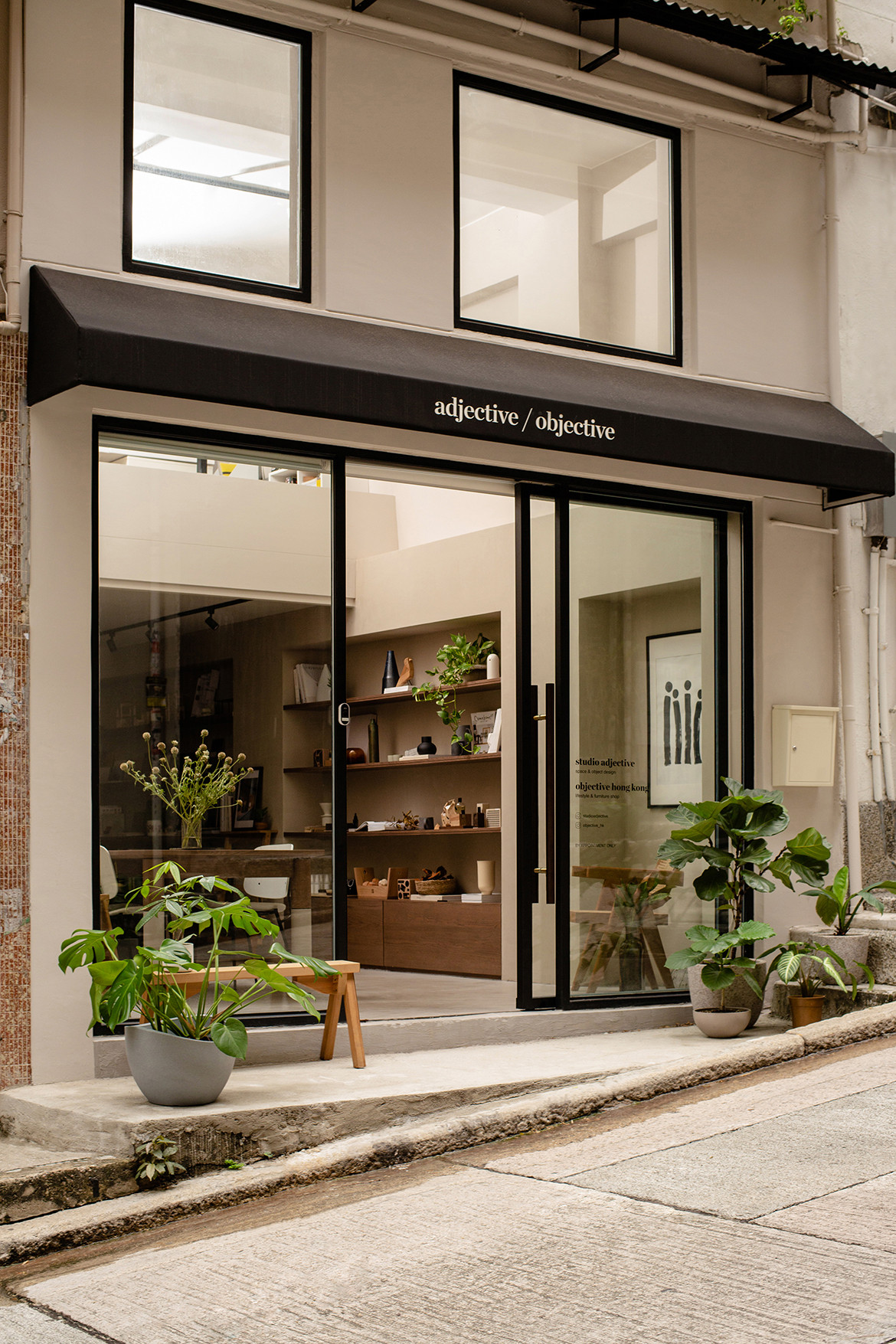 Conceived as a tranquil and communal space, the shop draws on its historic past as a hardware store, while capturing an "old Hong Kong" vibe. Studio Adjective's renovation was focused on striking a balance between preserving the historic qualities of the Hong Kong shopfront while bringing in a soothing colour palette and greater functionality. A glass façade on the street level incites intrigue, while earthy beige tones create a modern interior.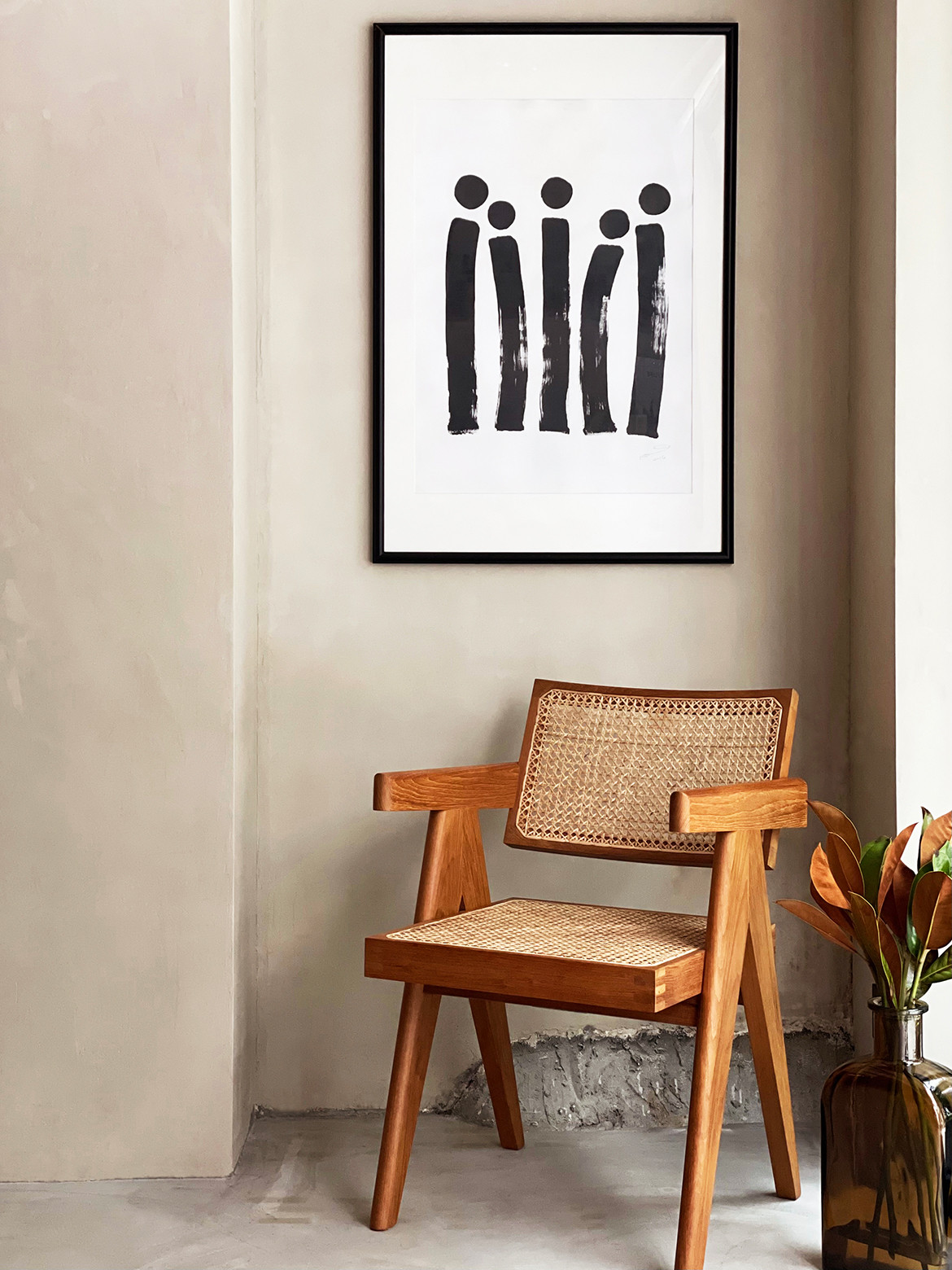 Evoking a sense of home, the retail space incorporates a large dining table with Studio Adjective's own Tripodal chairs, complemented with a highly curated range of handmade goods and Knick Knacks. Adorning the eight-metre-long shelf on one side of the ground floor are homeware items such as Tumi-Isi's wooden objects crafted from 100-year-old Yoshino Cedar and Cypress, made in Nara, Japan, while AOIRO's fragrance products add luxe. Each item has been chosen because of the remarkable brand story behind it.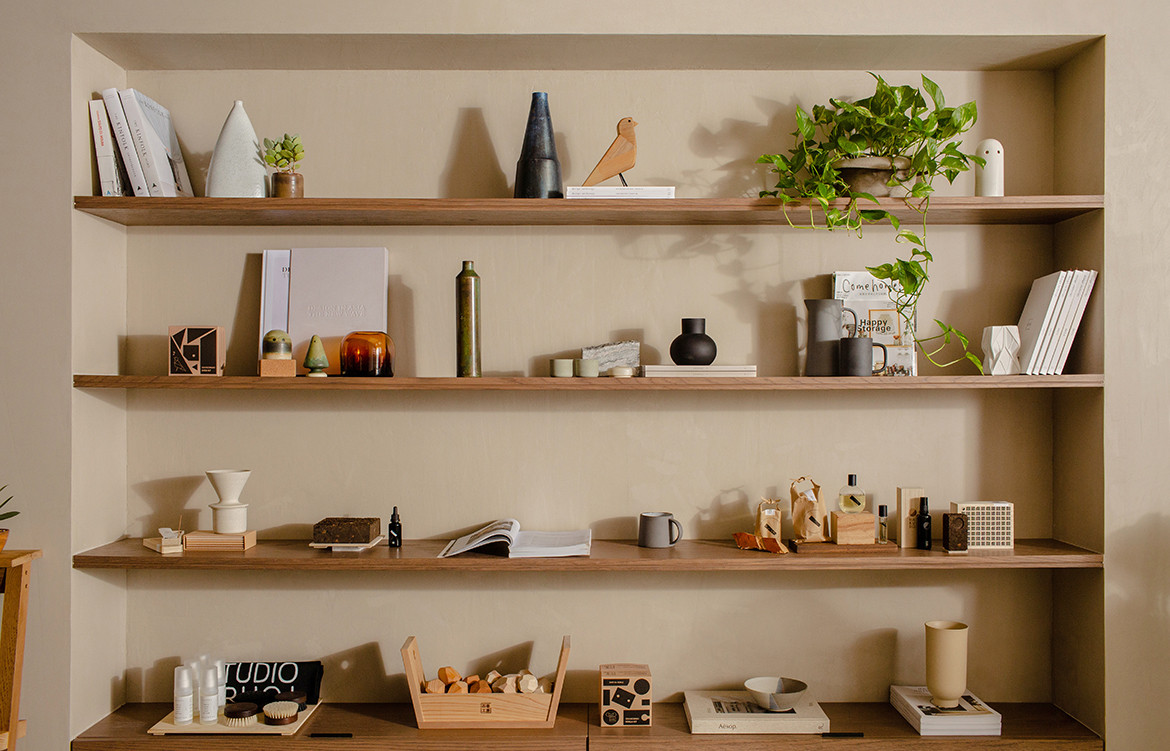 Connecting the ground level with the upstairs studio space is a streamlined, black metal staircase, which leaves the ground floor as an open, versatile area. In addition, the ground floor features a wooden partition screen, allowing the space to be transformed for different purposes as needed.
When the partition is closed, the screen creates a sense of privacy, allowing for the space to be used for events or workshops. The set-up allows for versatility and also reinforces Studio Adjective's holistic design approach, which has each space flowing from one to the next and is further embedded by the furniture selection and material palette.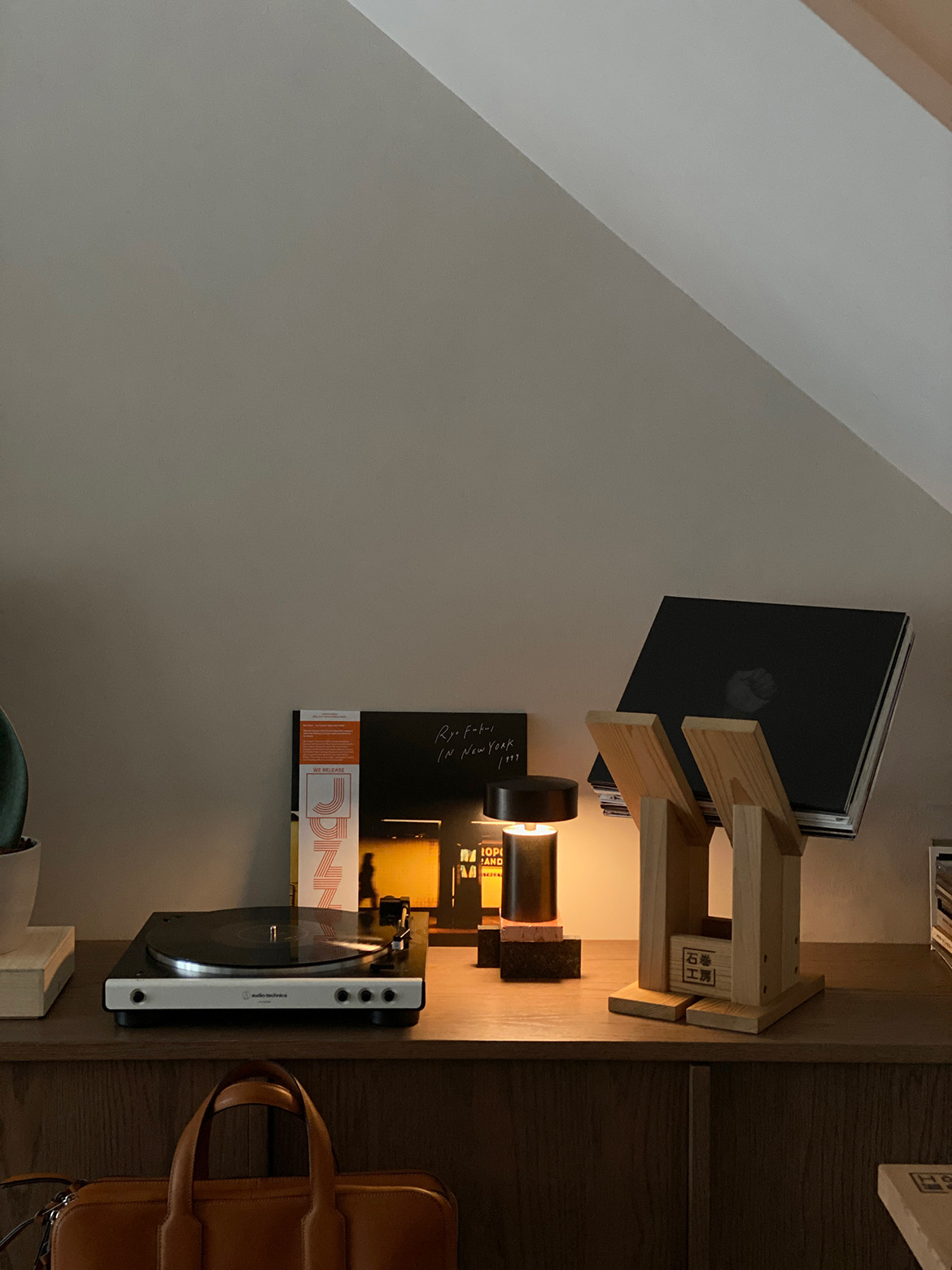 Natural and eco-friendly materials have been selected, which also aligns with the philosophy of Studio Adjective. St. Leo Plaster covers the walls, a product made in Denmark with Dolomite stone.
From the carefully selected artworks to the design ephemera, plants, book and even a record player – every item in the shop and the studio comes with Studio Adjective's tick of approval.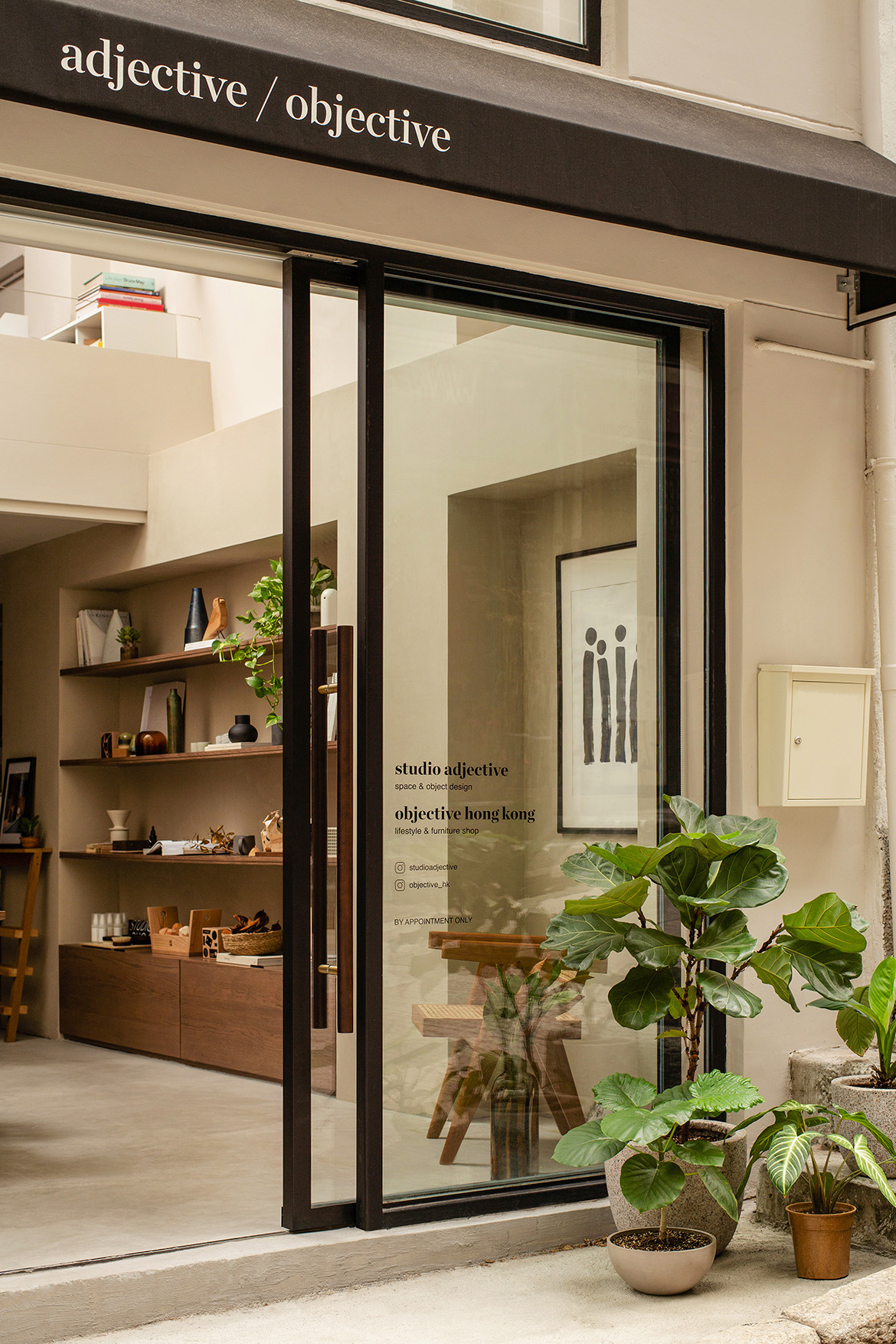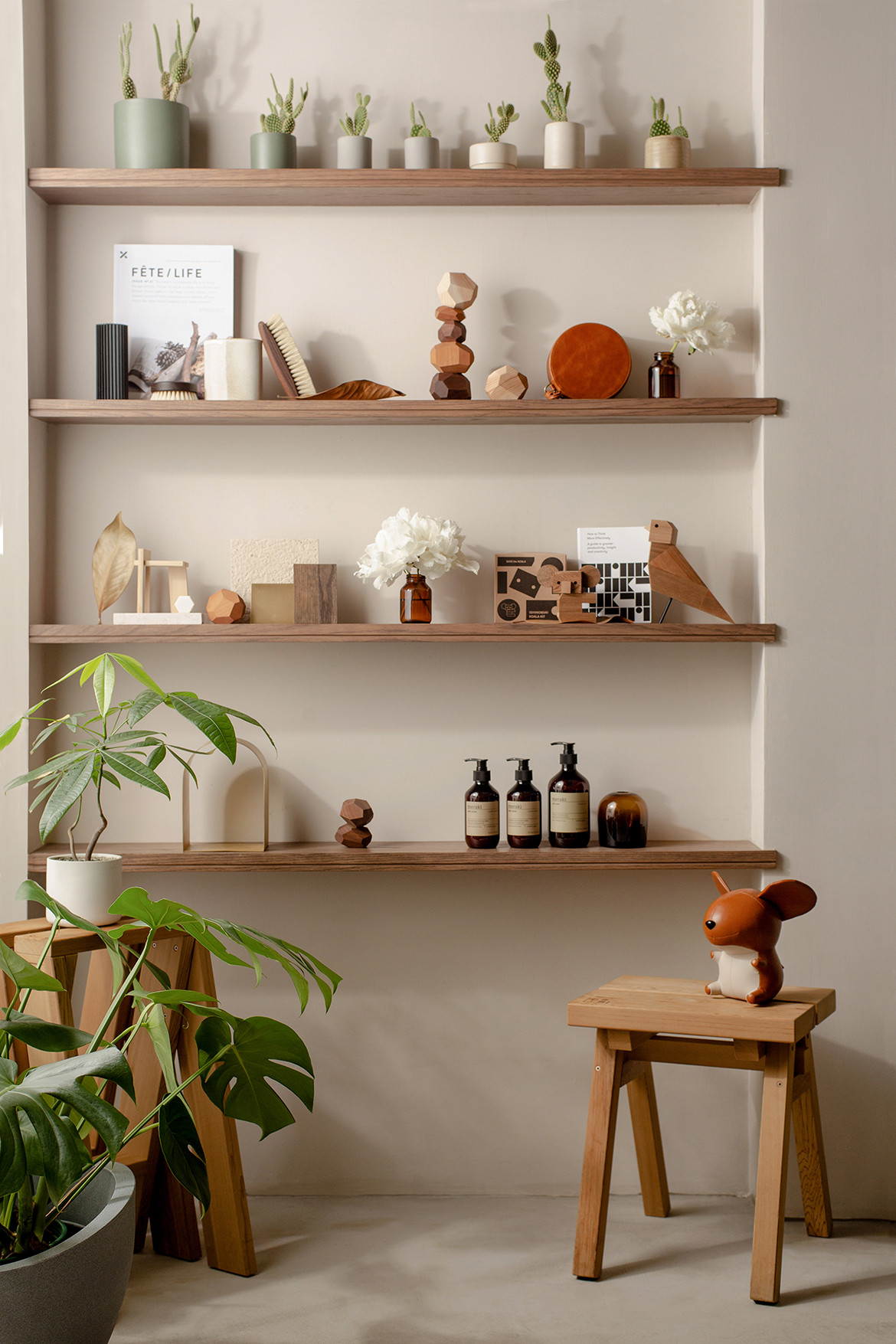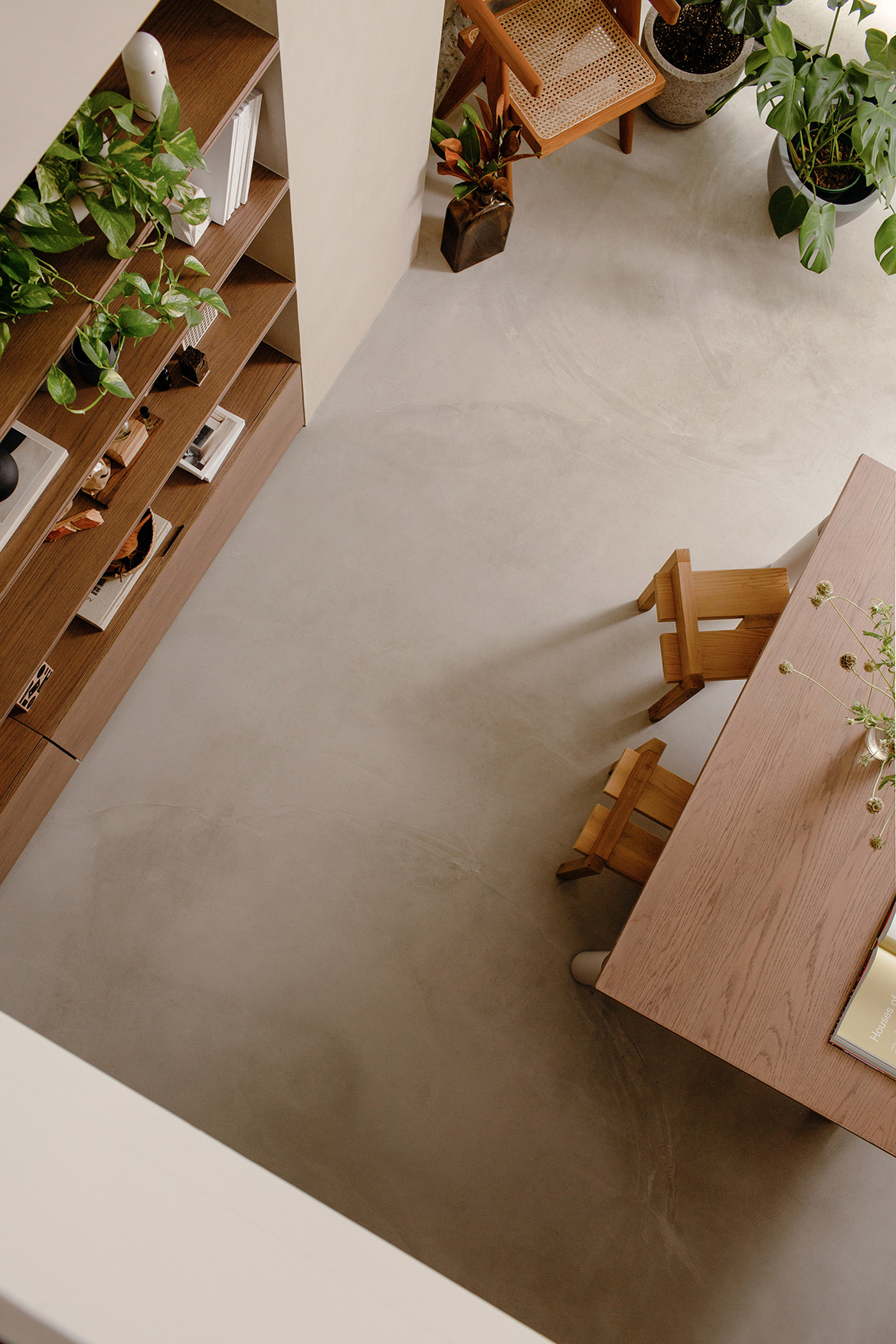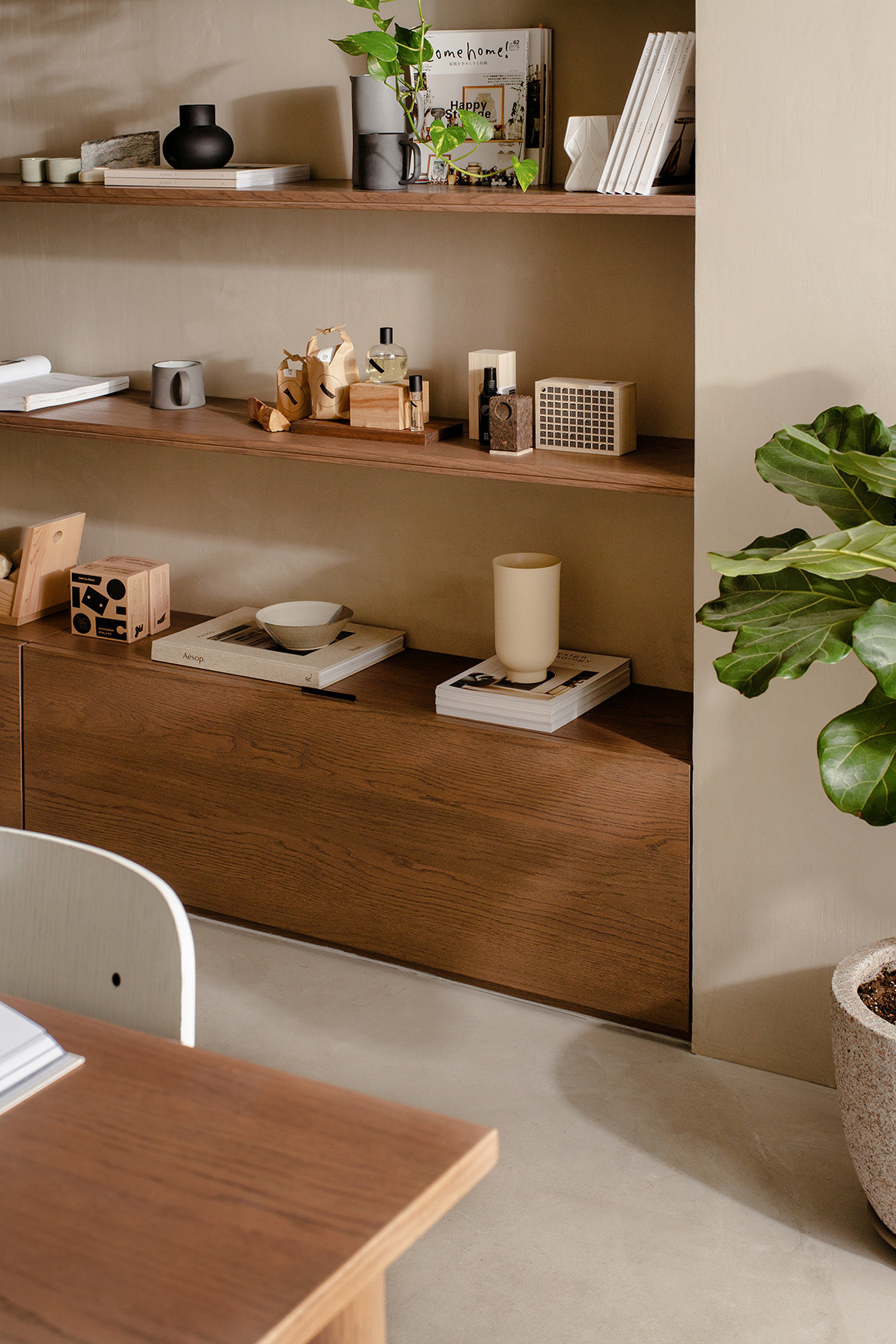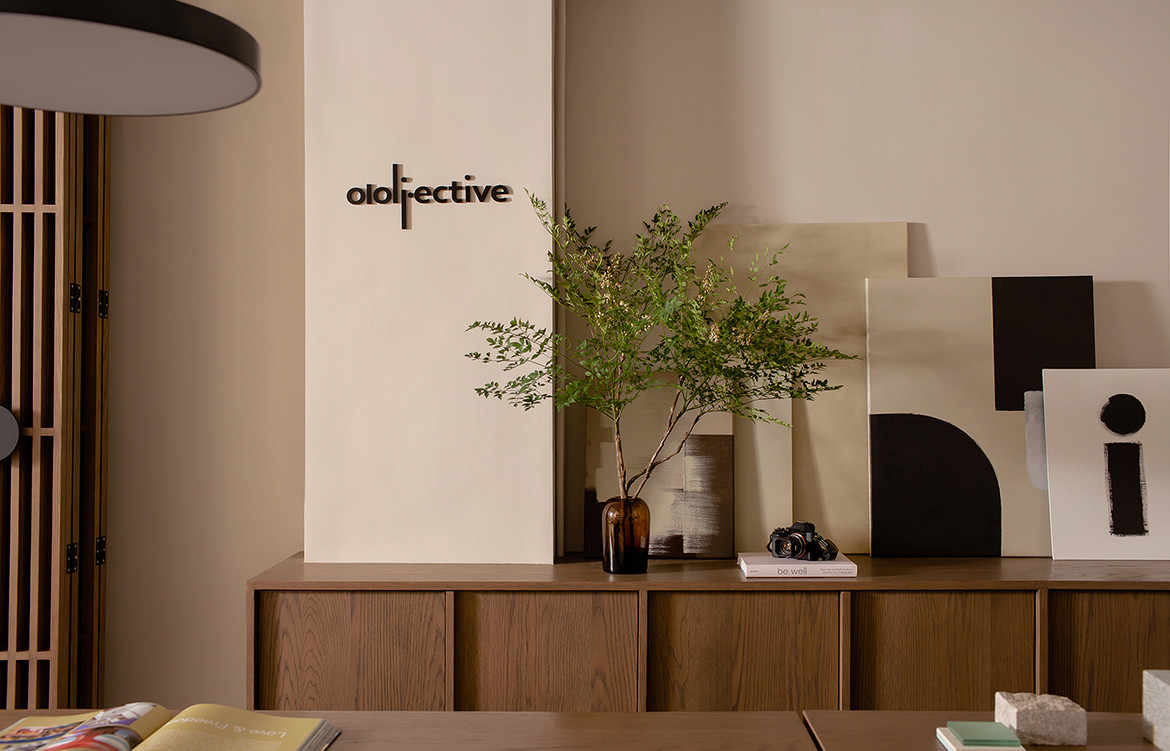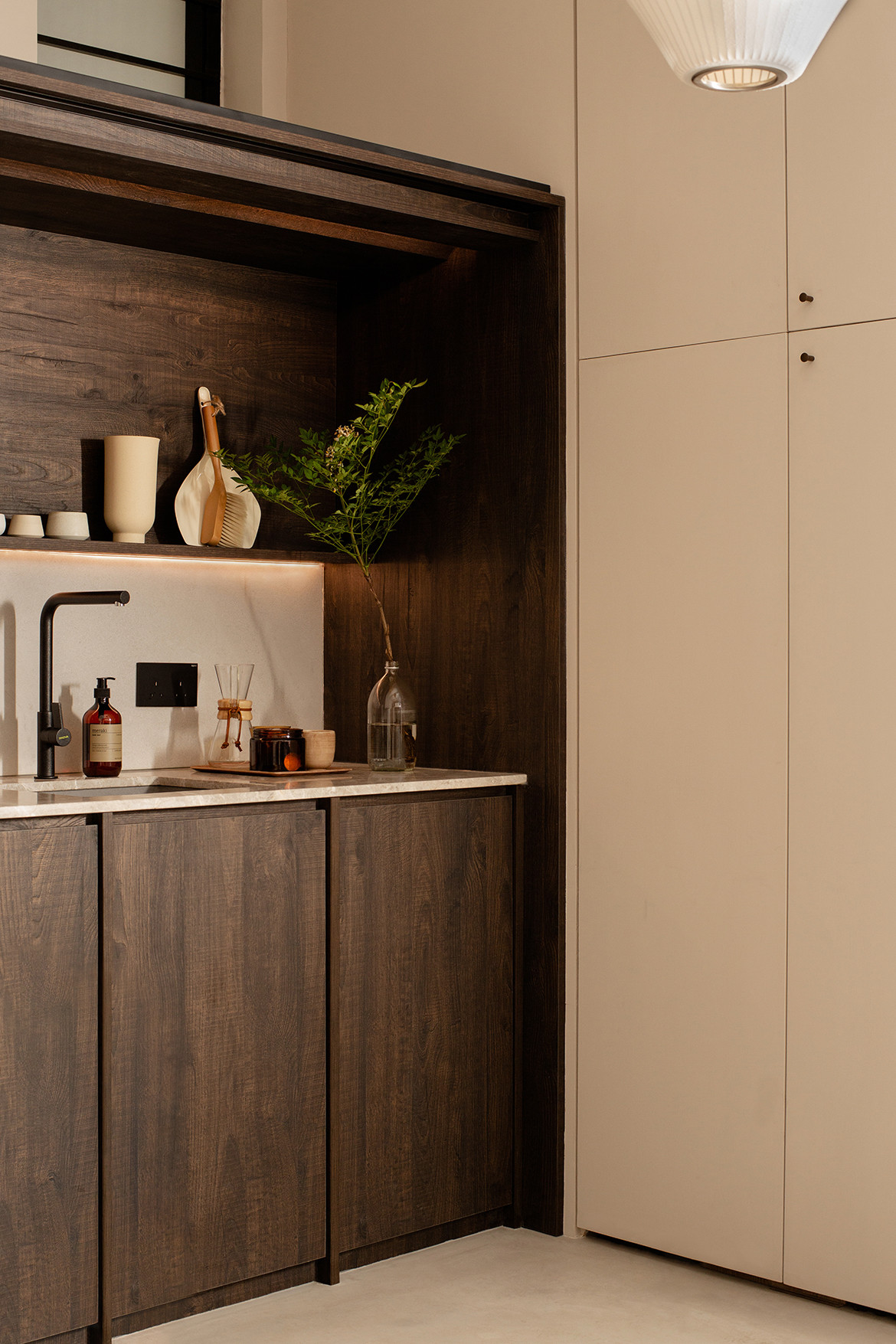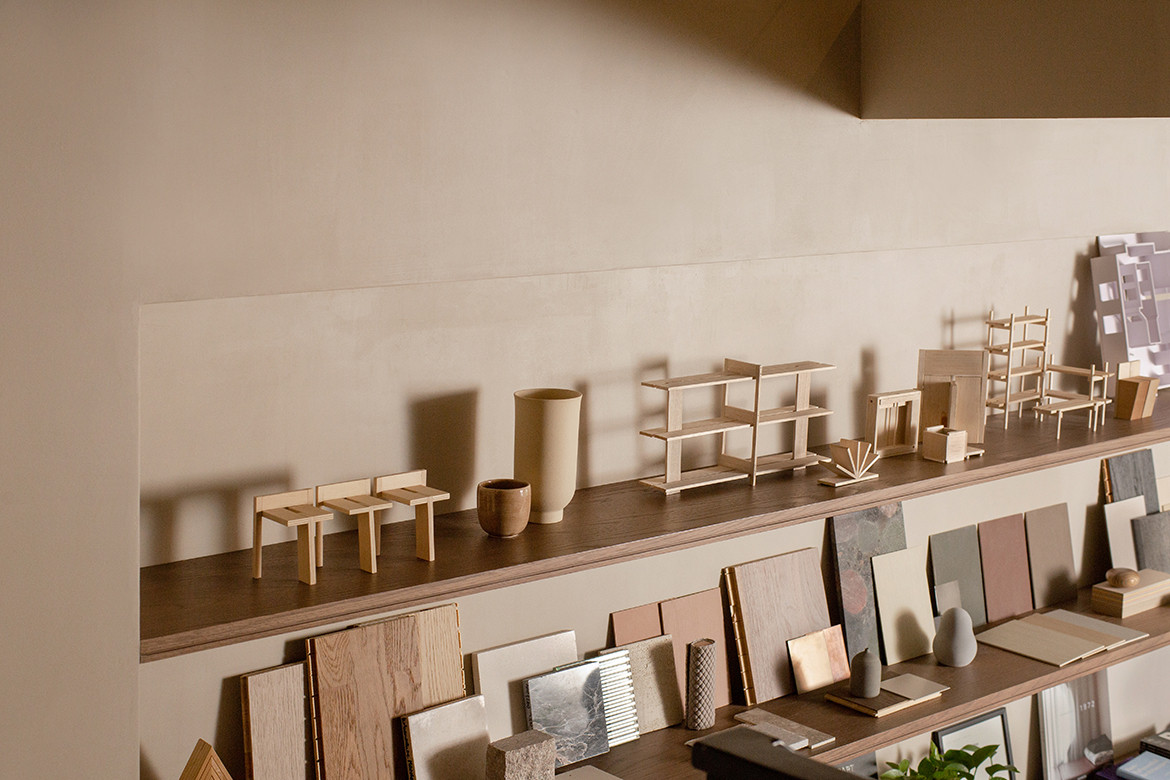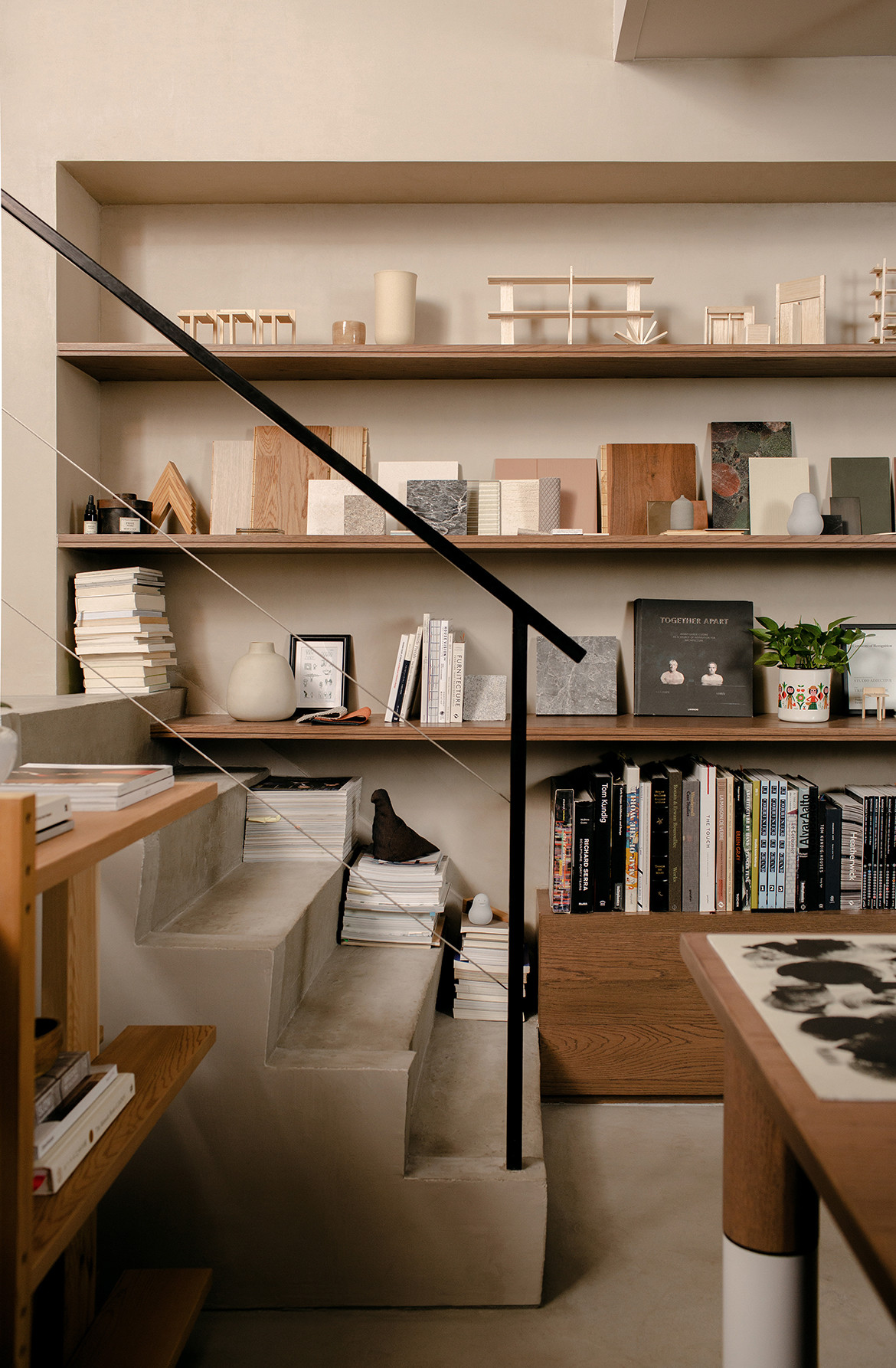 Studio Adjective
adj.com.hk
Photography courtesy Studio Adjective & Objective Lifestyle Shop
We think you'd like Alto Residences by Studio Adjective
Tags: design store, design studio, retail, retail design, Studio Adjective
---