Playfully infusing a new purpose through a series of curious gestures, Studio Fable transforms a windowless basement into its own inspired muse. Previously a supporting space to the home above, the Sydney based practice carves its own studio space within the storied walls. "Keeping it quite playful and fun when doing your own space," Antonia Pesenti, founder and director, says, "ensures you have more freedom to be more expressive."
Through an opening and connecting to the rear garden, the new space integrates storage, display and lighting, while being a creative haven from which to create.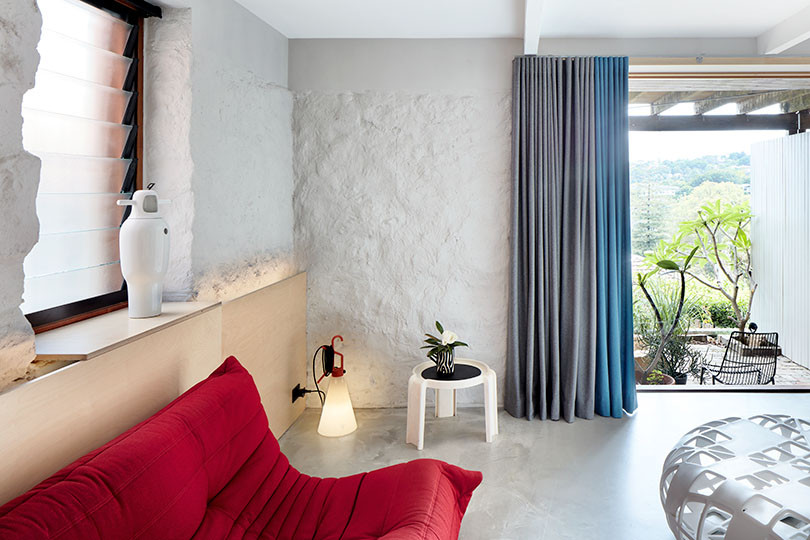 The studio's cross-disciplinary approach sees a project portfolio spanning architecture, interior design, graphic design, placemaking and public art. "I am constantly moving across quite different projects, all connected through a similar veined thought," Antonia adds, "The (studio) space allows me the autonomy to test out ideas and be more experimental, while bringing influences together instead of keeping them separate."
While the aim of the new studio was to be a place of stimulation, having a connection to natural light and allowing said experiments to cohabitate the studio environment further allows for cross-pollination of creative insight.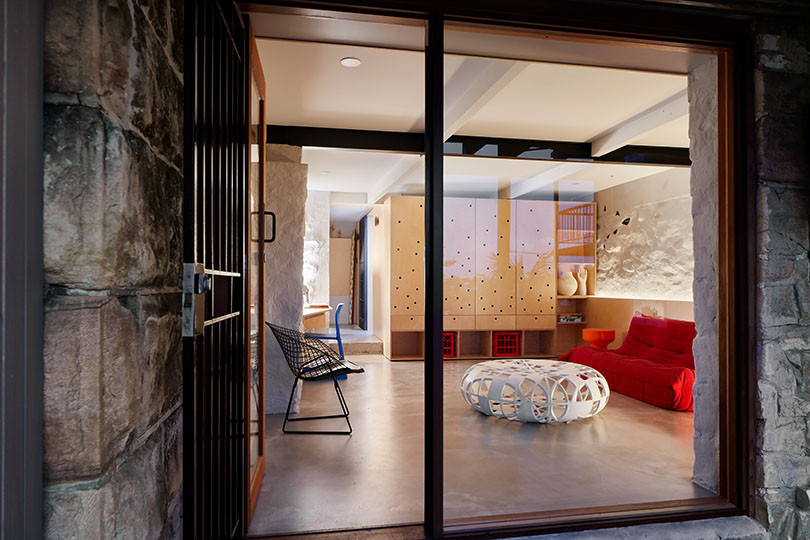 In its inherited state, the layers of the building's heritage past lay evident in the roughened stonework and material patina throughout. As a storyteller herself – through words, graphic and spatial design, it felt appropriate to allow the space to denote its own story. "It feels really peaceful and restive, but also quite private," Antonia describes, "I wanted it to feel quite inspiring and suggestive of the hybrid nature of our practice, while also retaining the lumpy and sculptural stone wall features to maintain the textural quality of the space, instead of cladding over everything."
A key part of the opening up of the previous rooms to create one uninterrupted volume was to enhance movement and to emphasise the impact of the space. "The studio is a reflection of Fable's practice," Antonia says, "it is a real melting pot of ideas where we combine custom plywood joinery with integrated lighting as a counterpoint to the stone walls, allowing for a model-making workshop to be tucked into the rear – it allows us to focus on what we do."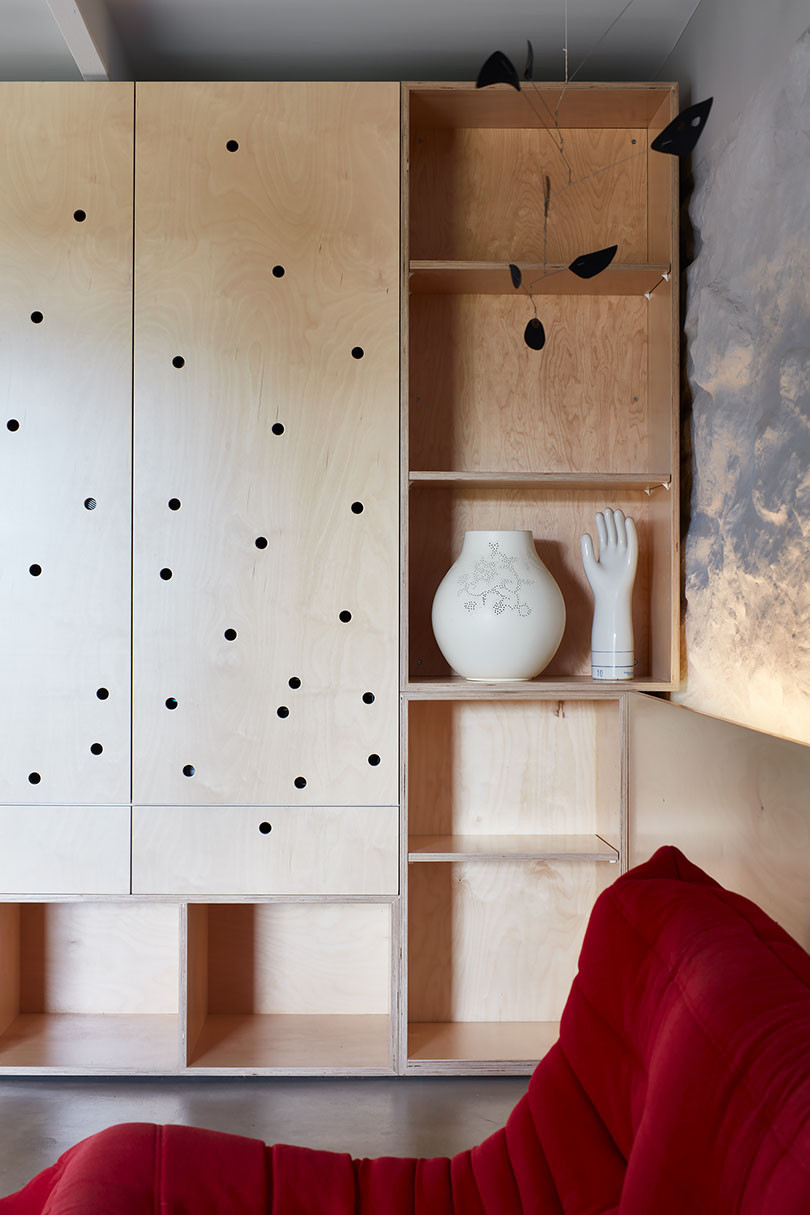 Colourful insertions of iconic furniture, lighting and artwork don and animate the space, with art and books as a consistent influence for the practice, "Sydney is just a really inspiring place, where I love being able to immerse myself in exhibitions and see how artists solve problems in their own unique ways."
The French-Australian Antonia Pesenti has a growing list of interesting and equally diverse projects she is currently exploring, and the newly completed studio space is the ideal playground for her to test and interrogate a multitude of ideas.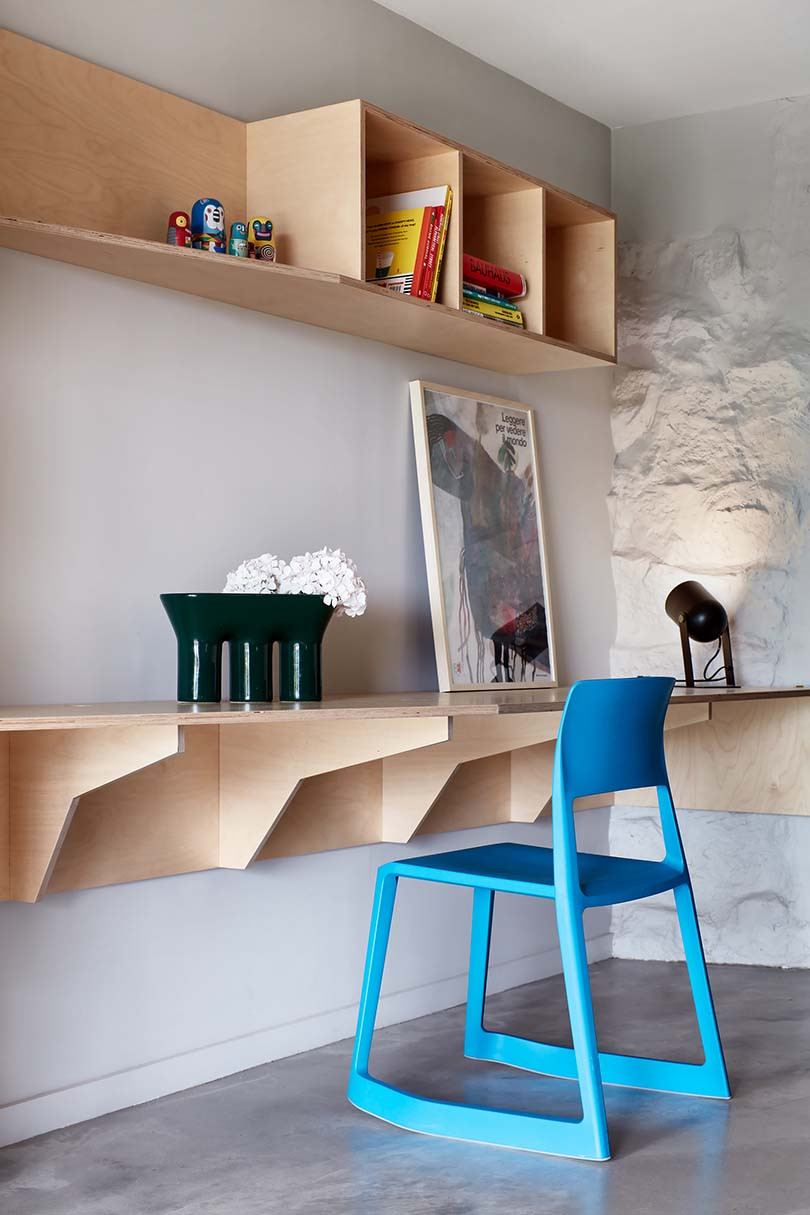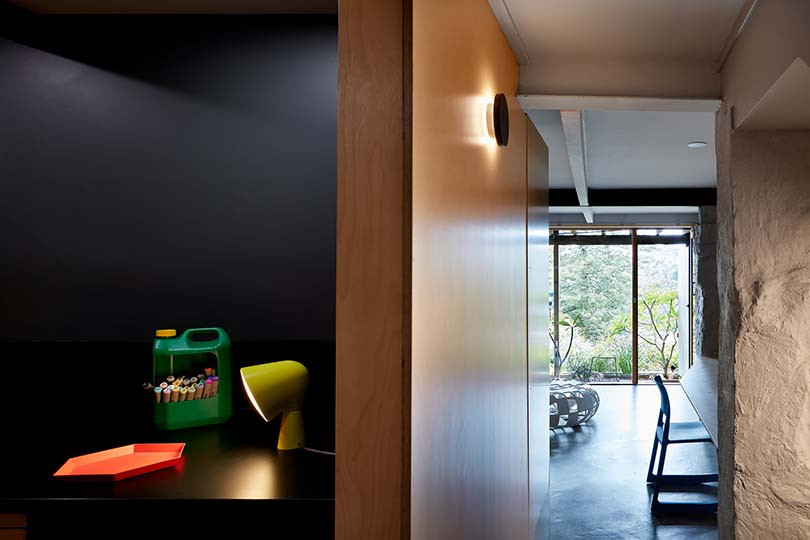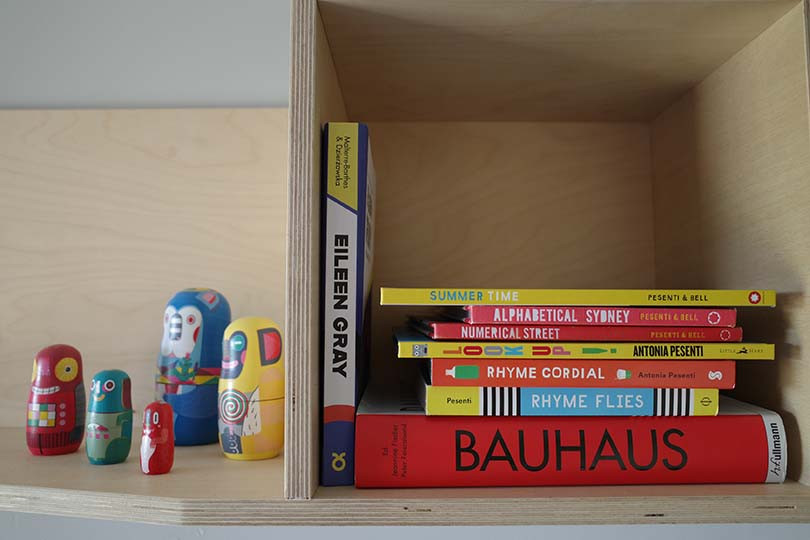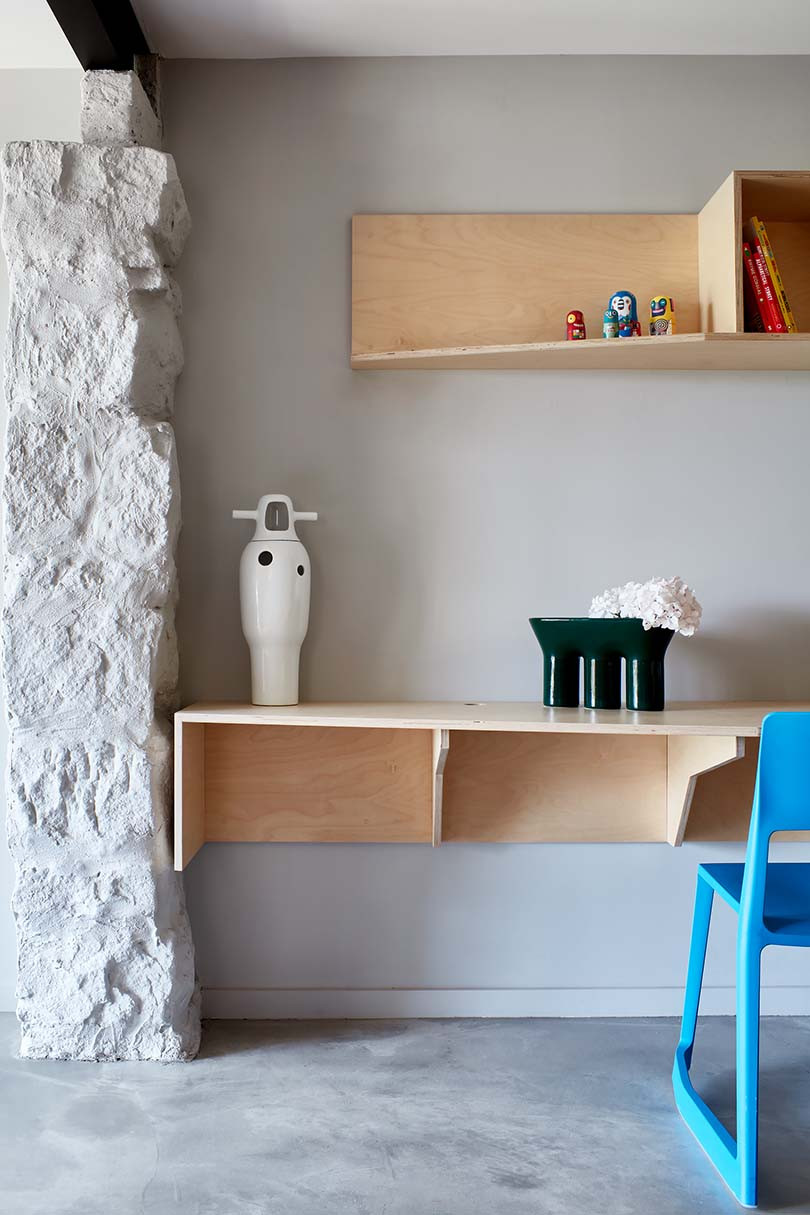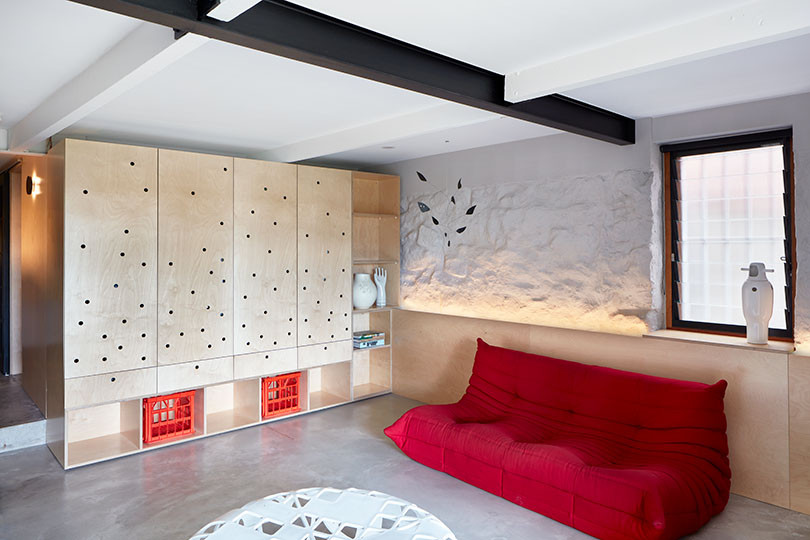 Project Details 
Interior design – Studio Fable
Photography – Luc Rémond
We think you might like Poepke, designed by MAKE Creative
---