Built in the late-1800s, this Victorian-era house had closed-off, compartmentalised rooms and consequently a lack of light, ventilation and outdoor connection. A rear extension provided additional living space, but there was room still for improvement. When the clients engaged Studiofour to add a second storey, architects Annabelle Berryman and Sarah Henry saw the opportunity to replan the ground floor to create better living spaces.
"Our aim was to retain as much of the building fabric as possible, and work with the existing structure to increase the amount of natural light, fresh air and ventilation entering into the house," Annabelle explains. "The design not only delivered the best value for the client but enabled the Victorian terrace to be refreshed and provide a healthy home 'fit for purpose' for a growing young family."
Alfred Street Residence is home to a professional couple and their two young girls. The upper floor now accommodates two children's bedrooms and a bathroom, while downstairs, the master bedroom is in the front of the house, the living area is in an existing addition, and a new extension has the kitchen and dining. New joinery and changes in floor and ceiling levels define each space.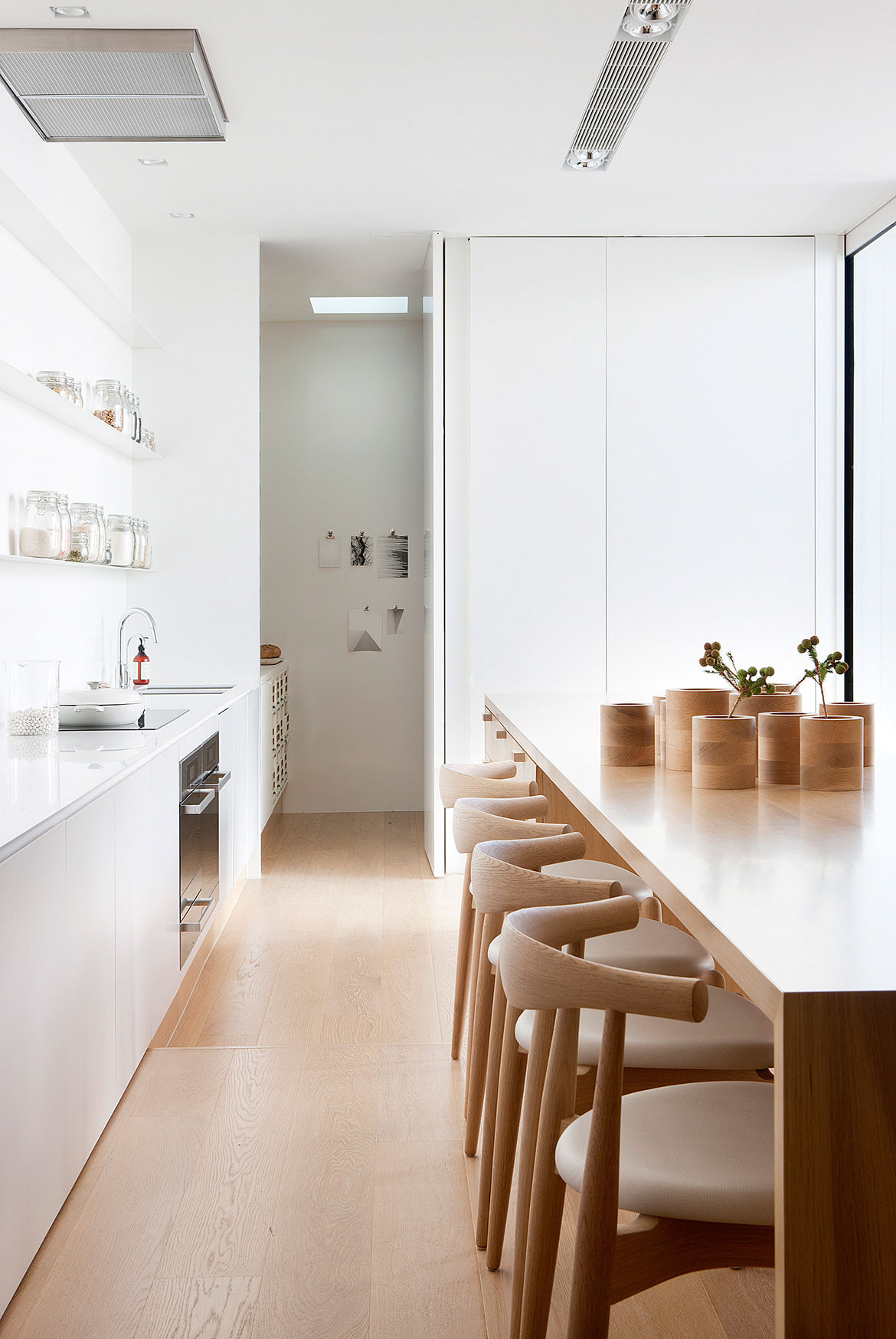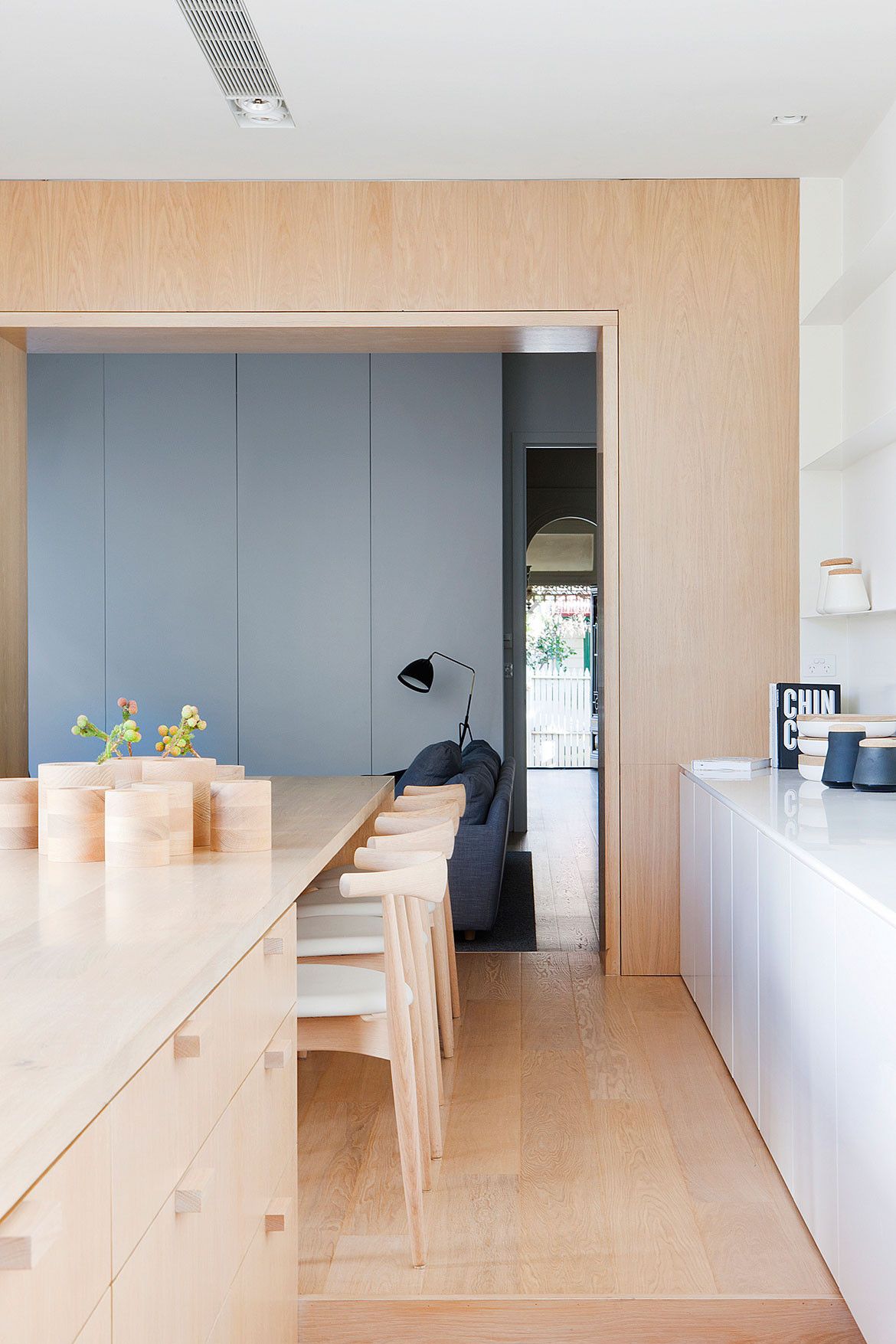 Heritage characteristics are retained in the front of the house, which opens up to a light and spacious living area. It faces with a fireplace with timber-batten joinery, behind which large sliding glass doors open the room to a new central courtyard. This landscaped area provides a green backdrop to the living area and bathroom in the front of the house.
One wall of the living area provides shelving for the client's collection of books and has a large portal that provides access and frames the new kitchen and dining area. The clients wanted their books in one location and Studiofour designed the shelving to fit all their books, measuring the collection in linear metres.
The new extension has a lower ceiling height than the living area, creating a more intimate space. The long island serves as a dining table at one end – with a raised floor level – and kitchen bench at the other end – stepping down to a lower floor. The rear wall is clean and simple with shelving above and cupboards beneath the benchtop. Sliding glass doors open to a previously unused rear courtyard with a new outdoor dining area.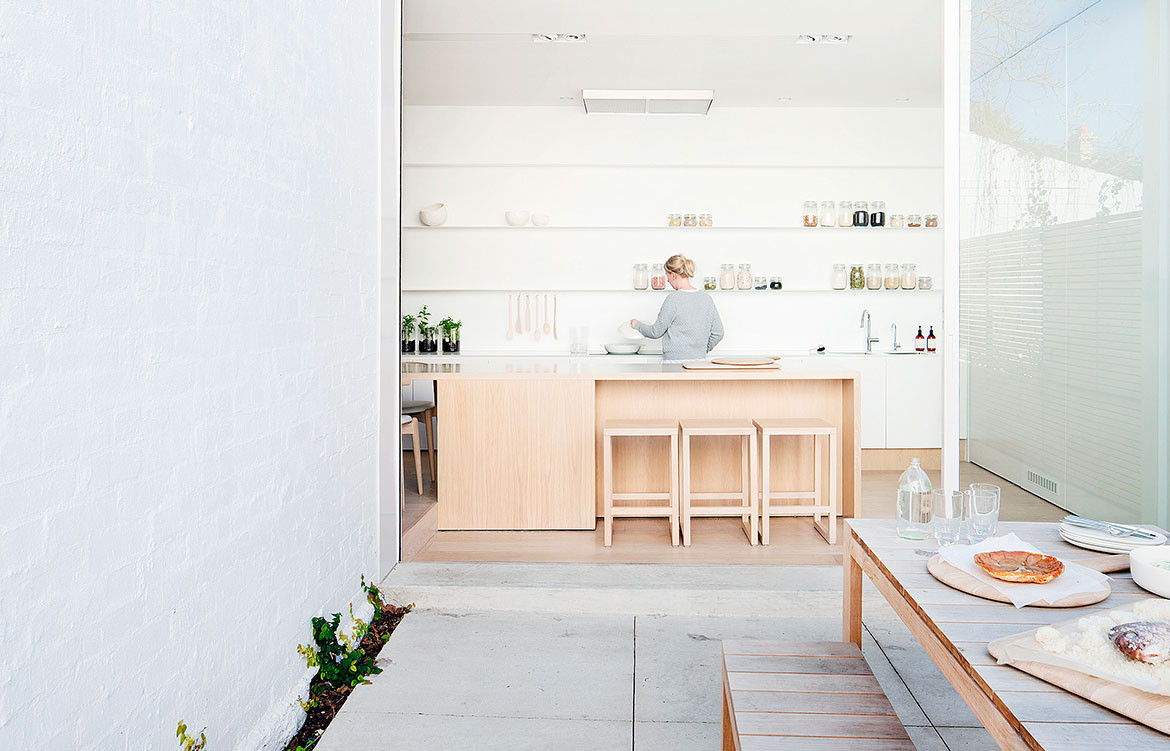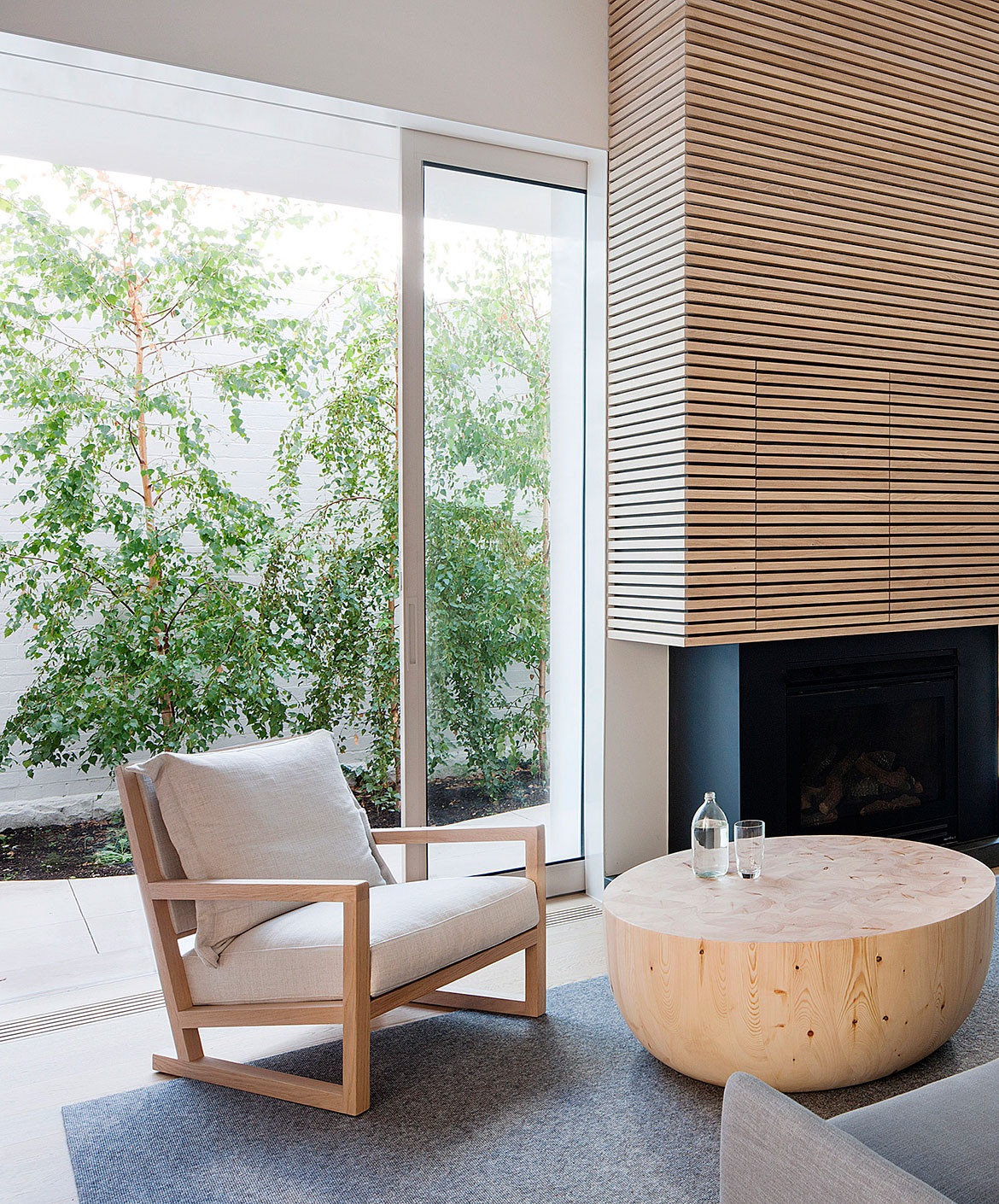 Studiofour used a restrained material palette with whitewashed walls and pale timber joinery to provide a neutral backdrop for the client's collection of books and objects.
"It often seems easier to start a design and build from scratch, however in the case of an existing architectural base that contains heritage and original character, this often does not bring the client the most value," Annabelle says. "This job shows that with careful due diligence and focus we were able to carefully balance the amount of new build required within our client's budget restraints."
Studiofour
studiofour.net.au
Photography by Shannon McGrath
Dissection Information
Sky 4.0 seater (custom) sofa from Jardan
Sky Ottoman from Jardan
Clio Chair by Max Alto from Space Furniture
Mega Drum coffee table from Mark Tuckey
Muuto Around coffee table from Great Dane Furniture
Lean Floor Light by Jenny Back from Great Dane Furniture
CH20 Elbow Chair from CULT
Elan Bar Stool from Interstudio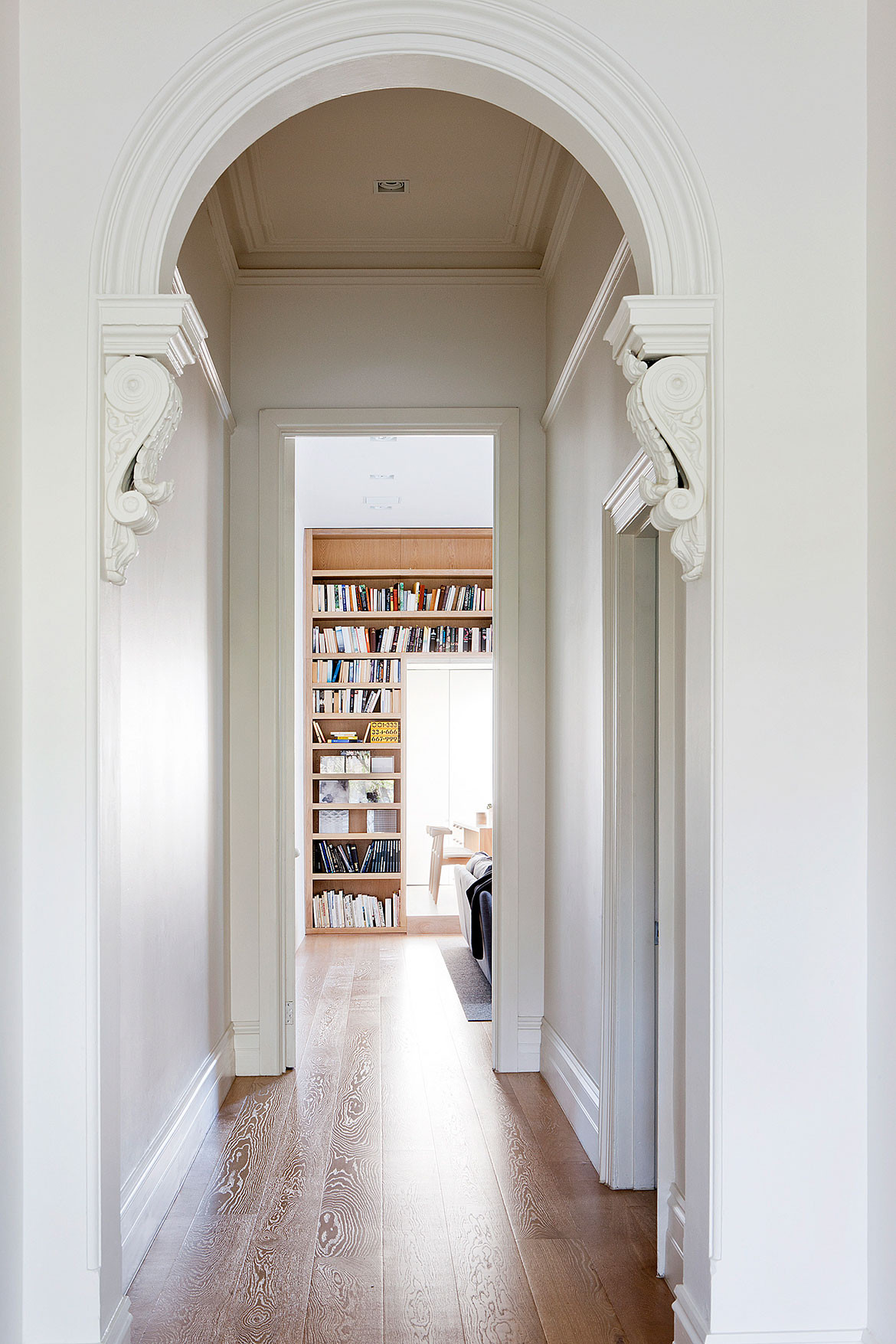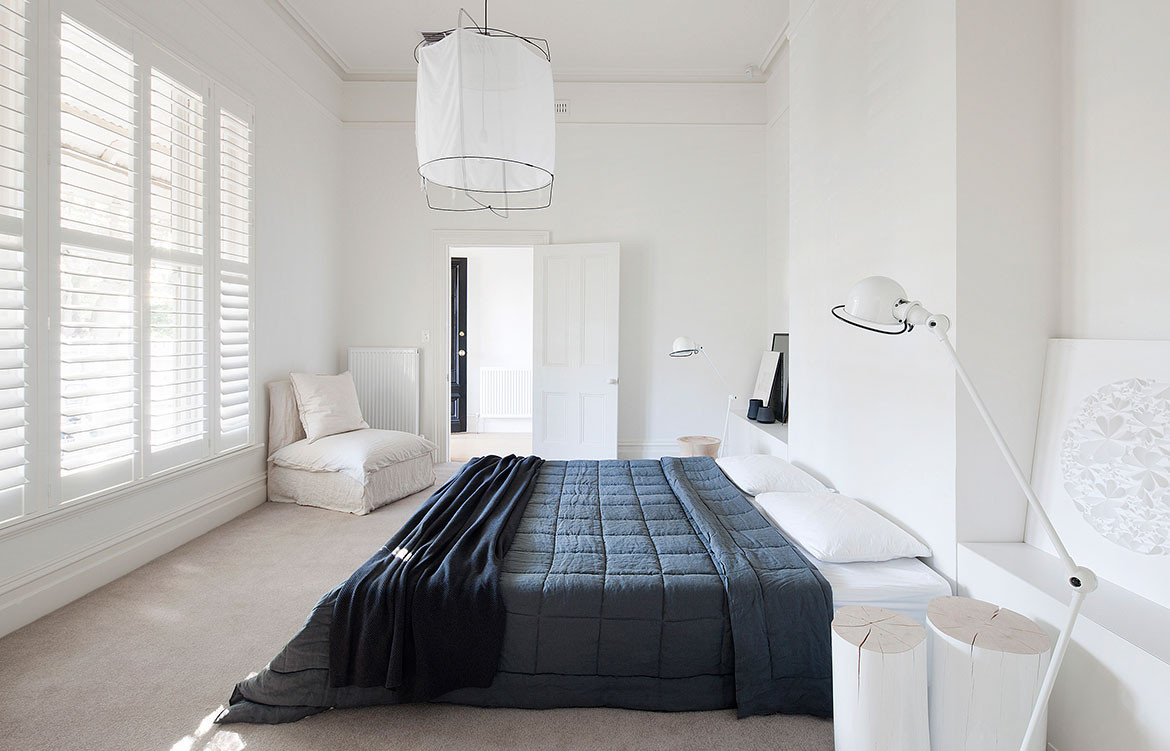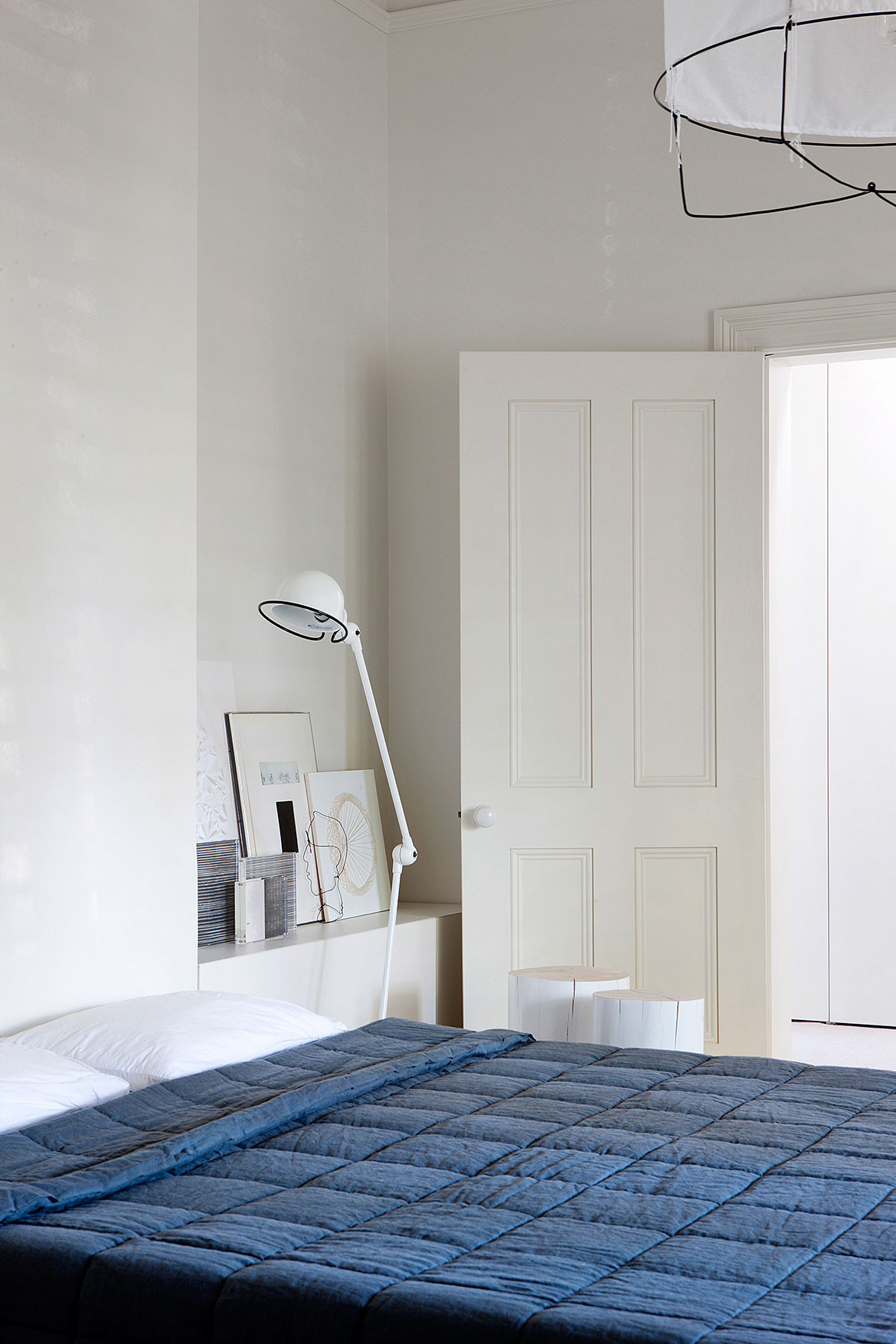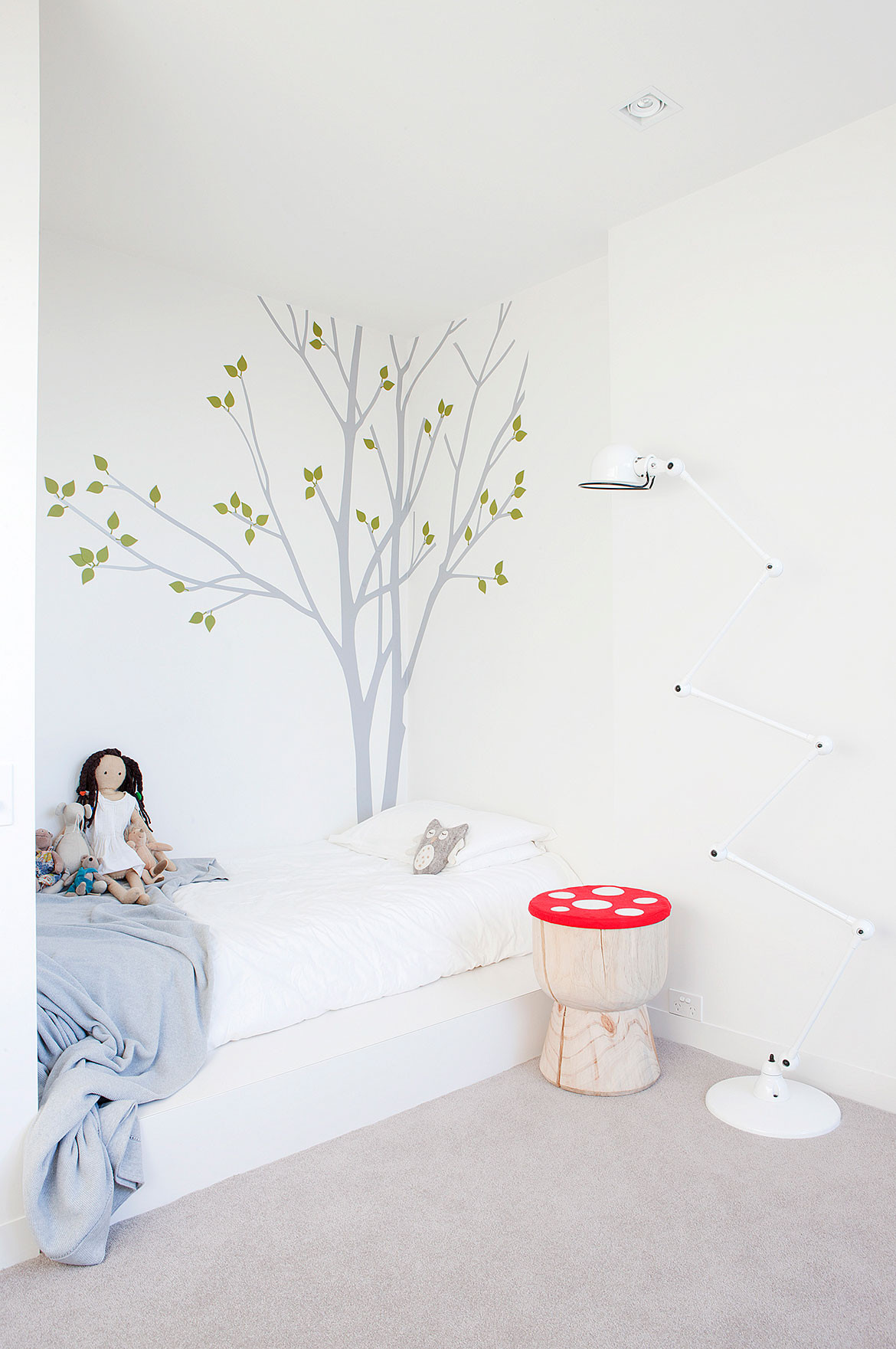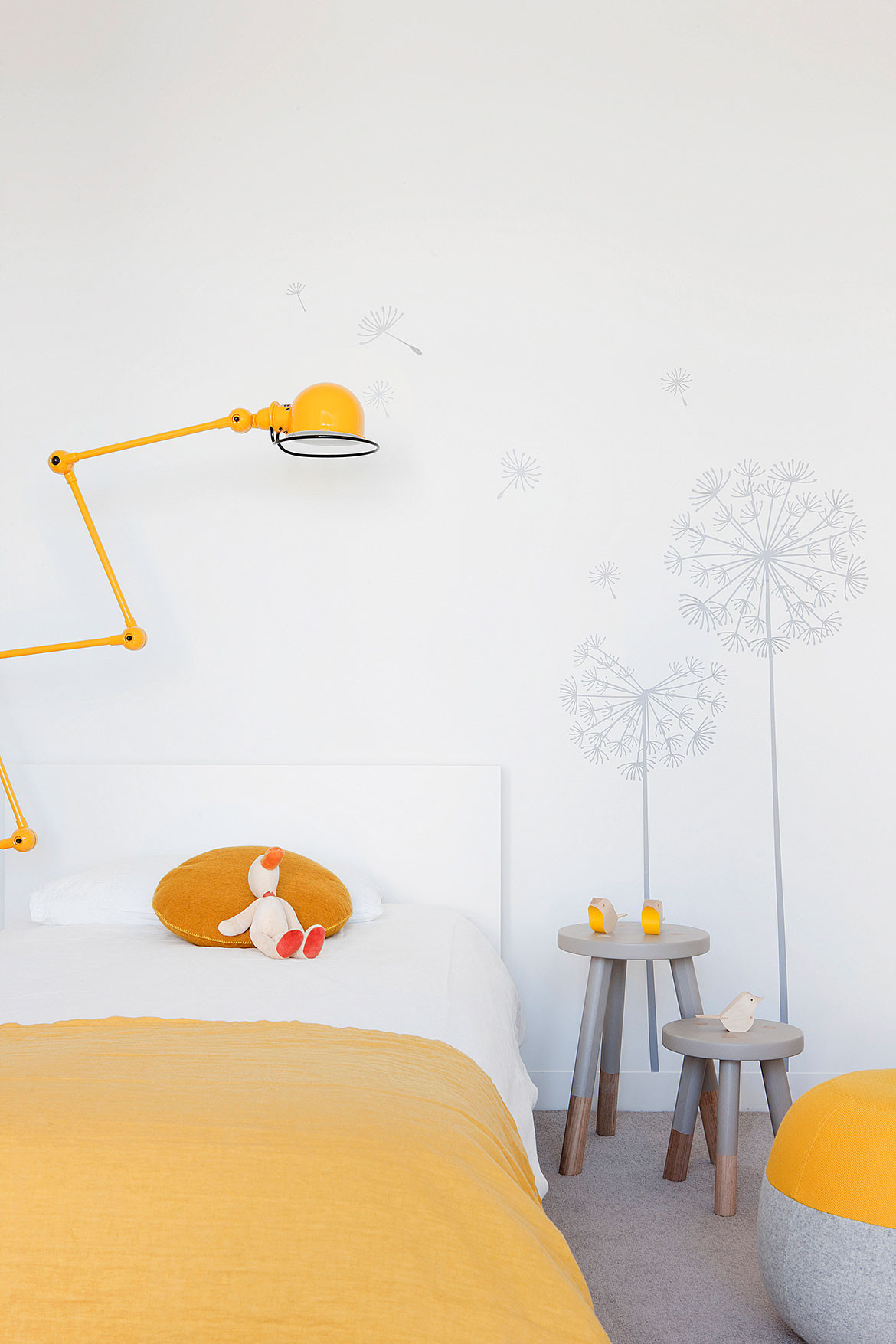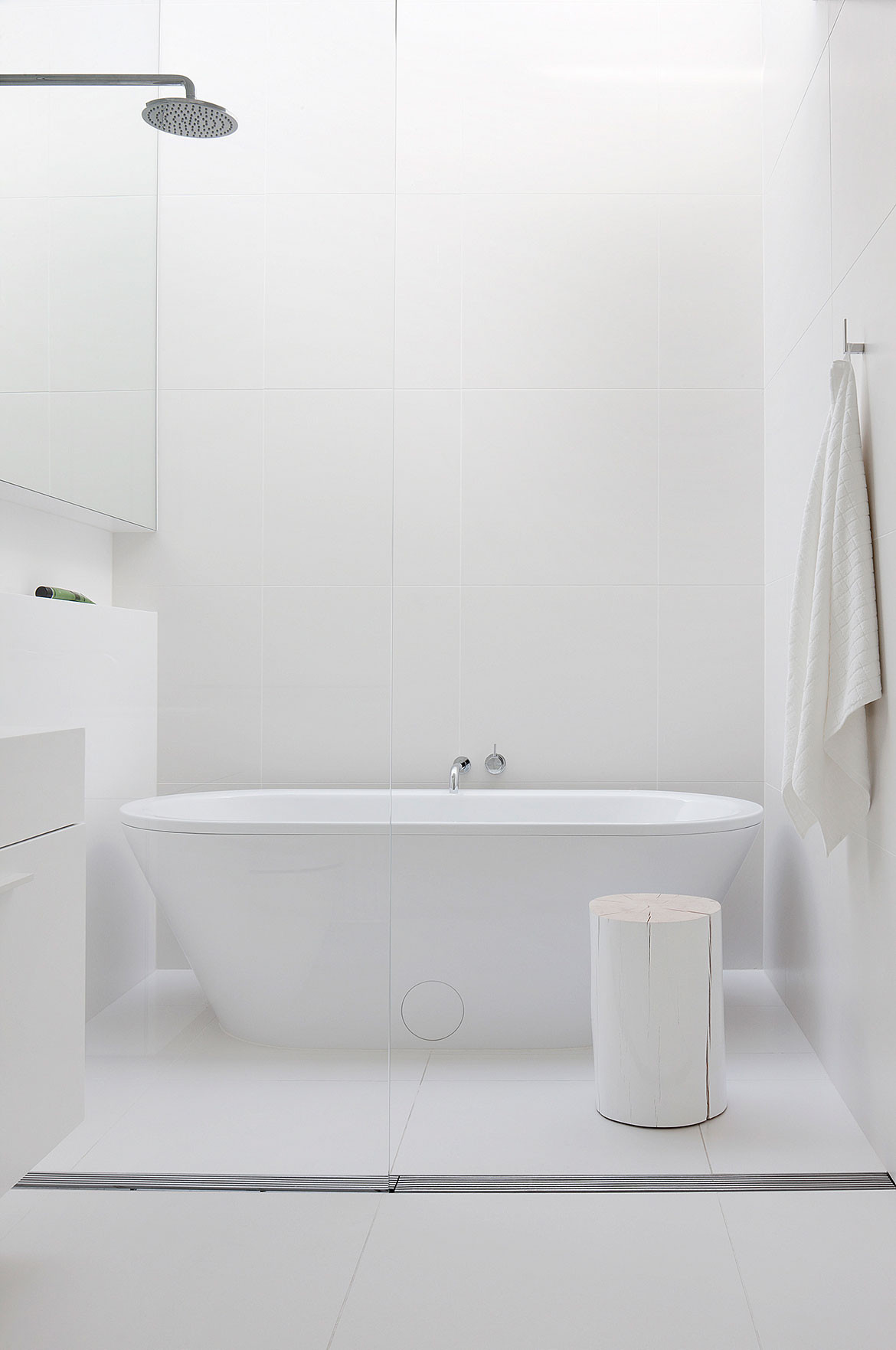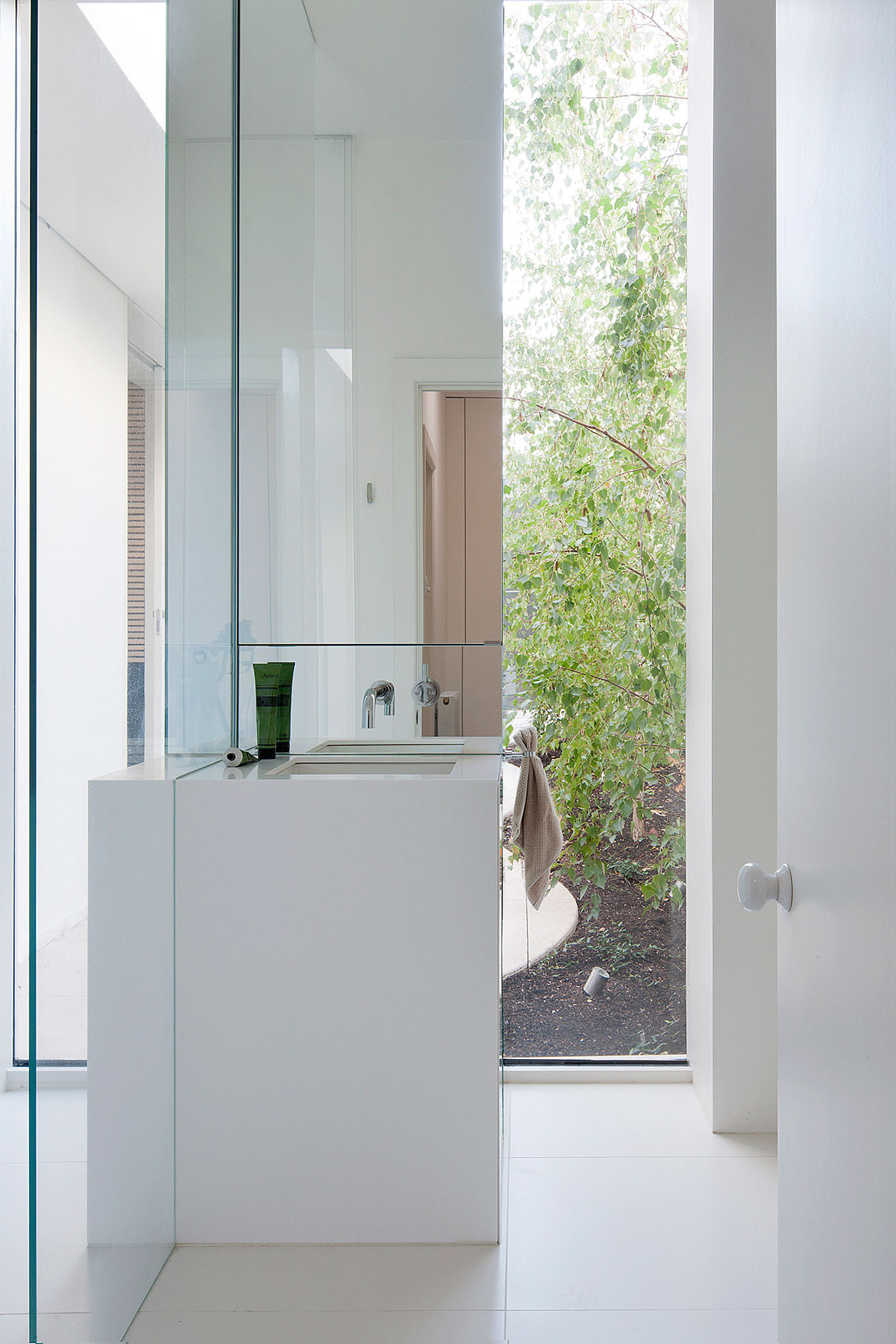 We think you might also like Type St Apartment by Tsai Design
Tags: alteration and addition, Annabelle Berryman, Architecture, cult, design, extension, Great Dane Furniture, Interstudio, jardan, Mark Tuckey, Max Alto, Melbourne, Natural Light, rebecca gross, residential, Sarah Henry, Shannon McGrath, Space Furniture, Studiofour, ventilation, Victorian
---