"I wanted to work with an interesting space," explains Ram Stern as we meet to discuss his design for Sub-Station, the cafe that he and wife Orit recently opened in Alexandria. "We discovered that Sub-station No 152 was unoccupied and given it's structure, detailing and character, it provided the perfect backdrop for the food and coffee on offer," he adds.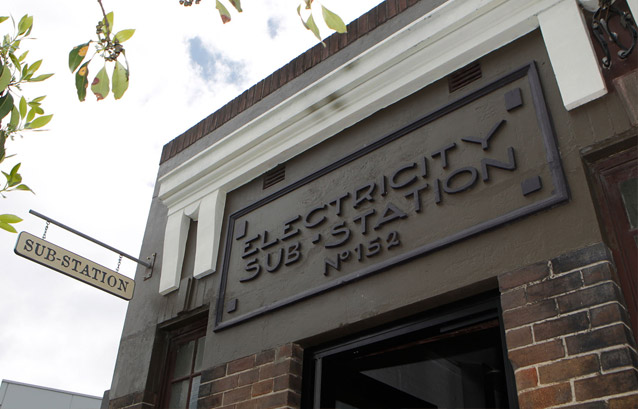 Having had a few previous lives, most of which did little to improve the space, the shell was completely gutted, save for the original sub-station details including external steel signage, a roller-shutter door and thick brick-face facades all round.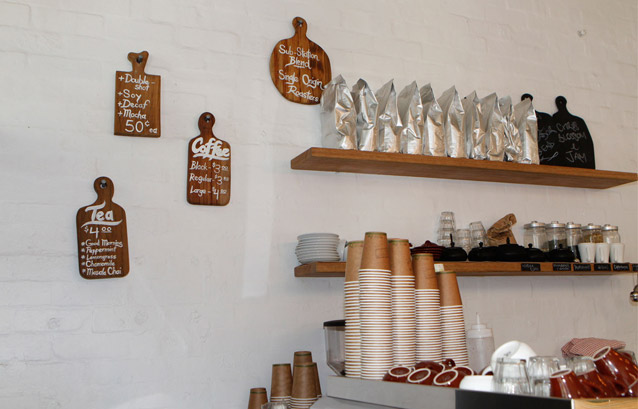 "We didn't want to alter the look and feel of the place too much," says Stern, "but add to it in some way."   The pair also desired a "clean look", an antidote to the oft-referenced "warehouse look".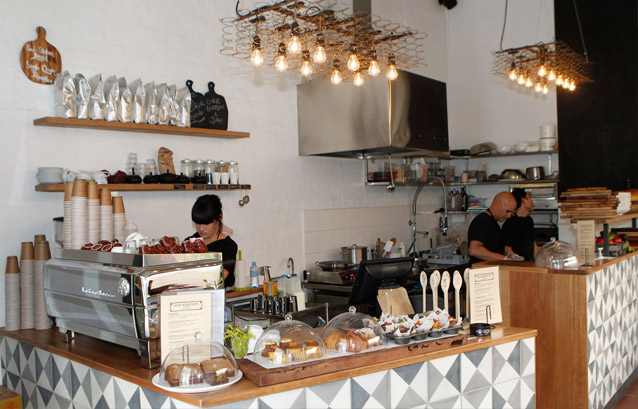 They achieved the aesthetic by painting the walls white, incorporating a strong, geometric-tiled bar facade and a number of recycled timber fittings, including a one piece countertop that straddles the inside of the cafe and a small and unexpected courtyard adjacent.  A recessed, fully openable server-style window connects the two spaces, bringing their compact, vertical garden and the smattering of outdoor table settings into the space.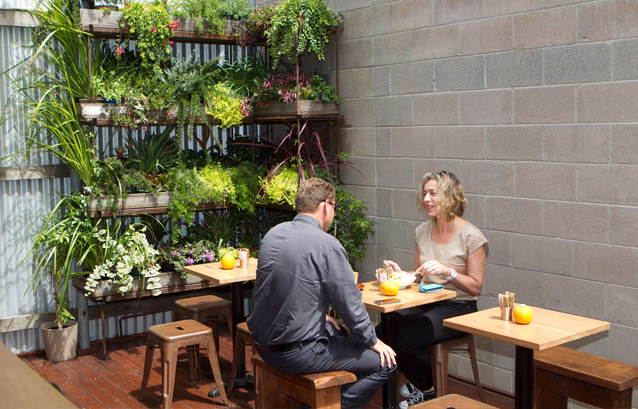 As expected there are also references to the original incarnation, including light fittings fashioned from reclaimed bed springs, a sliding library ladder – which accesses the loft storage room – a number of vintage posters and the generously high ceilings.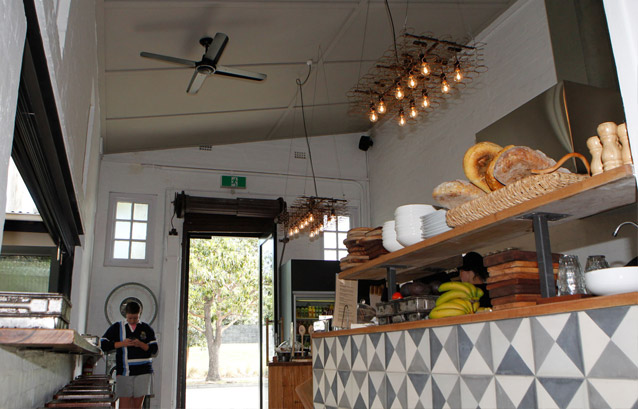 And in keeping with the Sterns penchant for quirkiness, a geometric-tiled bar and a pumpkin permanently located on a stool just outside the entrance, add the finishing touches.
Tags: Interior Architecture, Interior Design, Sub-Station Cafe
---