Reacting to the constraints of a square plot and the client's requests to maximise built area, capitalise on natural light and install powerful but efficient air-conditioning, Genome Architects (GAD)opted for a gridded layout focusing on modular space separation.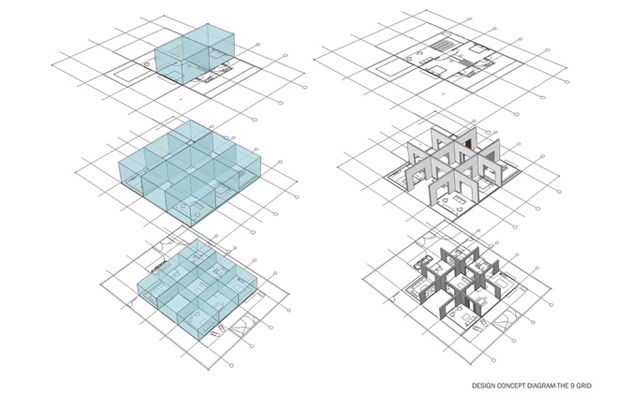 The design draws inspiration from the 16th Century concept of the 'withdrawing' room (later abbreviated to drawing room), and how rooms can lead directly onto other rooms without divisional spaces in between.
Yen Yen Wu, Principal Architect on the project, explains that "spaces were created by ordering double-story edge walls that created portals into spacious rooms each of the same size, or denominations [there]of, interconnected where they meet with double pocket doors".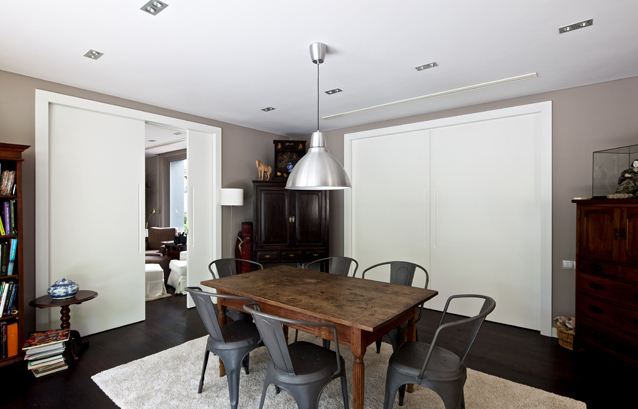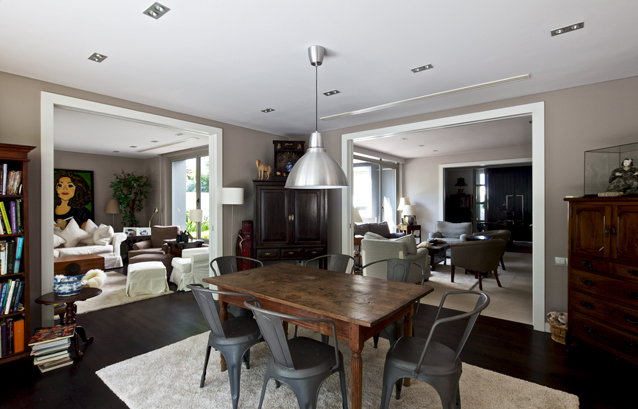 The benefits of this include centralised circulation and a compact, easily navigable room arrangement free from superfluous corridors. The use of the double pocket doors to connect certain areas of the house permits great flexibility as well as ensuring climate control efficiency.
Another result of this highly geometric plan was the realisation that its execution would be particularly sensitive to any deviation or error. Wu comments that "any misalignment of space or detail could potentially be obvious…. traditional forms of a square, or a circle, have little tolerance for space plan flexibility."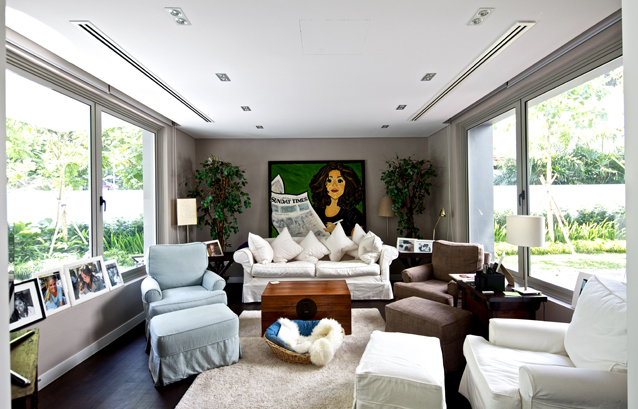 Construction consisted of the incorporation of a previous existing structure, which was substantially altered and expanded, to the point that the old and new elements of the house are indistinguishable. Concrete and galvanized mild steel were the main materials used in the structure, doors, windows and customized horizontal louvers are powder coated aluminium, and interiors feature natural walnut timber strip flooring, homogenous tiles, and white marble in selected areas.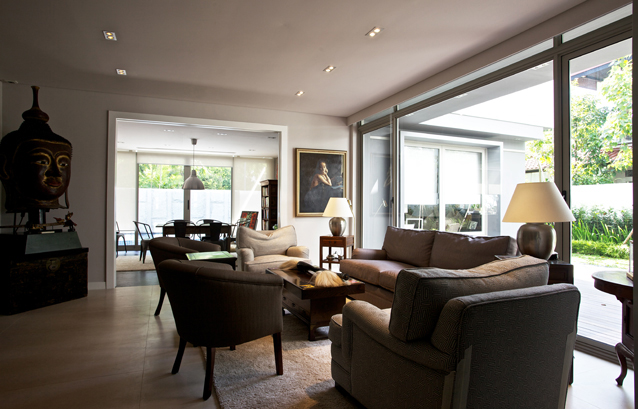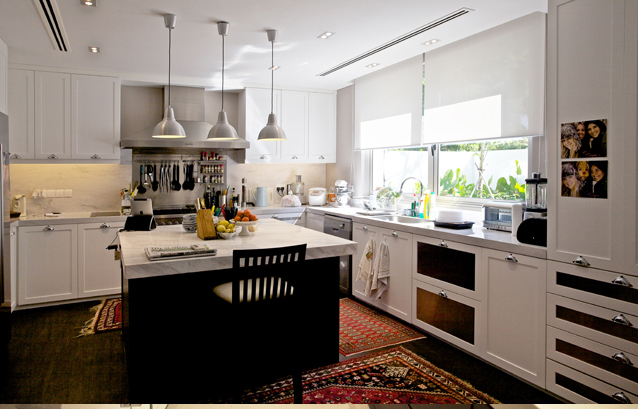 A conscious effort throughout the project's realisation was to complement the client's Chinese furniture collection, with warm grey walls and champagne aluminium colours accentuating the red wood of the furniture pieces.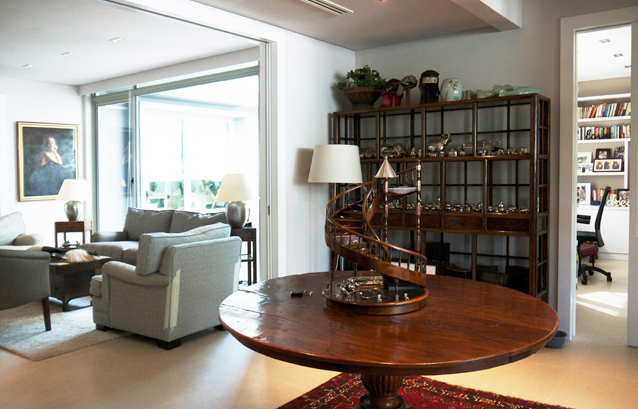 A final noteworthy point is that the project constitutes a successful reconciliation of sustainable design in a tropical environment with a desire for European aesthetics and layout. As Yen states, "to not thrust a foreign lifestyle at owners and to sustainably optimize around the way they want to live, we feel, is another way to look at sustaining living".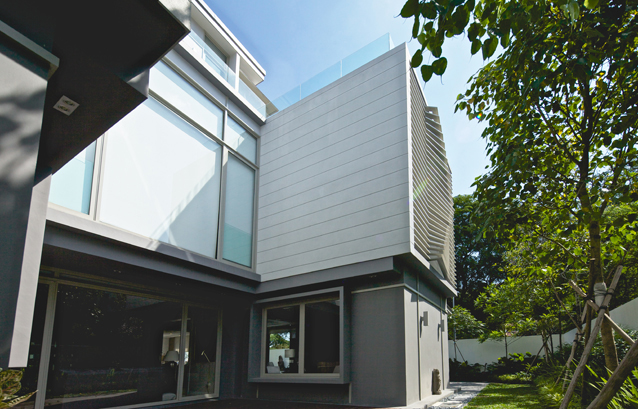 ---