There are few settings as evocative of 'Australianness' (in all of the term's nebulous glory) as the beaches of Queensland's Sunshine Coast. However as much as the state's eponymous style of home oozes nostalgia, it's refreshing and exciting to see residents of the sun-drenched strip building modern, innovative homes.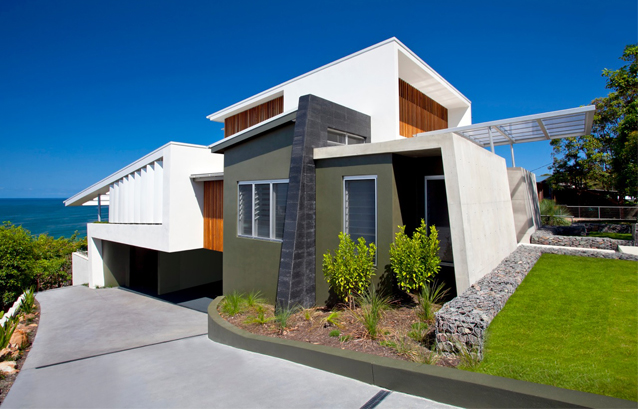 The project recently completed by Scott Falconer and Lee Foster of Aboda Design Group raises the bar in this category, bringing fresh, elegant and intelligent design to the hills above Coolum Beach. The house, a comprehensive, four-bedroom-plus-all-the-latests affair, perches on a steep hill, dropping in half-storey segments down the 1:4 fall and accessing magnificent views of the Coolum Bays and Noosa Heads.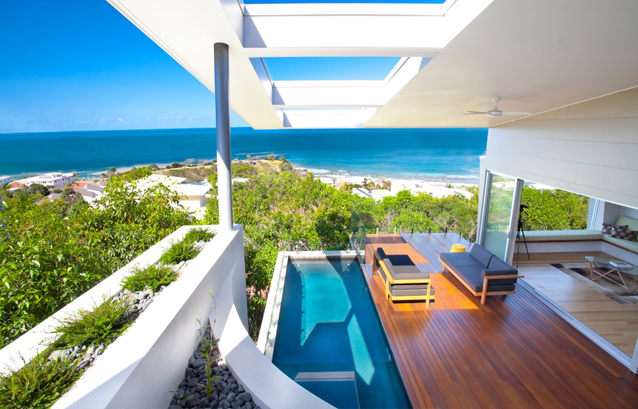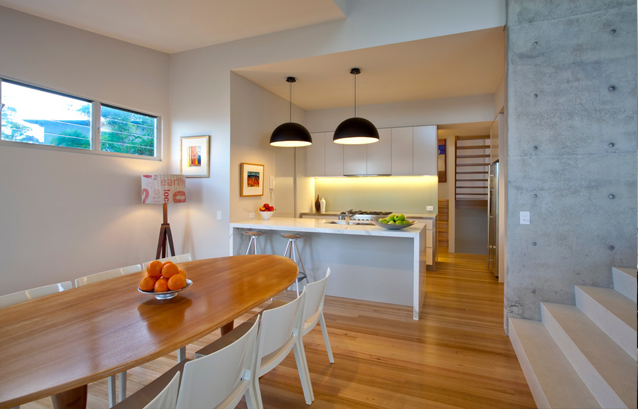 Approaching from the street the first impression of the structure is of formidable solidity, with imposing, off-form concrete blocks flanking the door (reminding us vaguely of the protruding legs of the Sphynx) and suspending a lighter, steel and timber second storey. Upon penetrating this stern cladding the tone of the home shifts dramatically, tempered by warm timbers, bright, open volumes and the invitation of the expansive coastal panorama into living spaces. Coupled with discreet, separate private quarters, work and recreation areas, it provides a versatile and comfortable blend of prospect and sanctuary.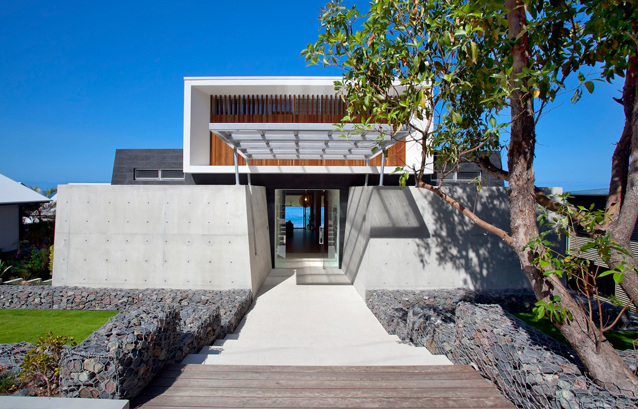 The home demonstrates the potential of challenging sites – in this case a steep gradient with a high risk of land slippage – as long as design and planning are carried out thoughtfully and sensitively. As Falconer points out, "The flow of this site and the sense of hovering over the Bays is brought into focus by the stepping arrangement of the living spaces and dramatic main roof which follows the contours of the site, guiding the eye from the front door out to the views of the beautiful blue Coral Sea."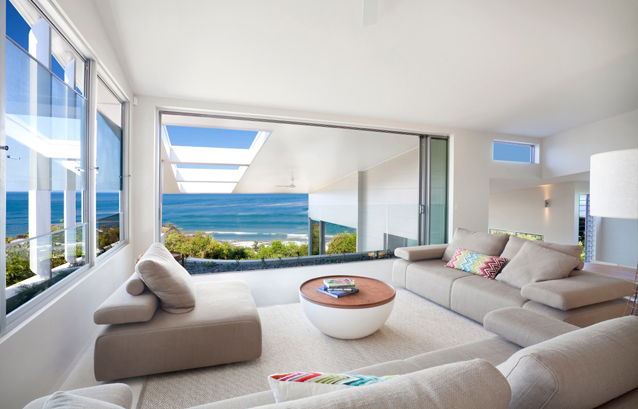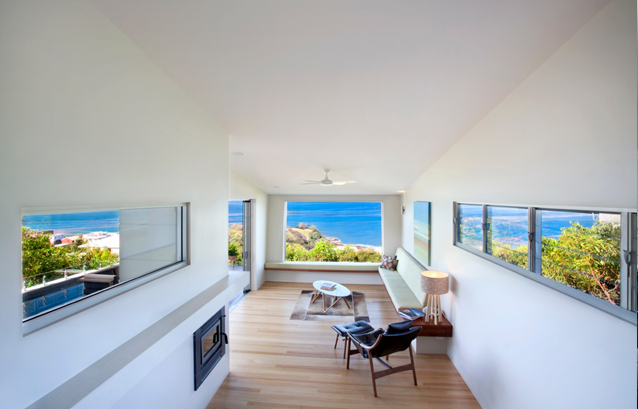 Indeed, we can imagine that with views like these, we would be letting our eyes be guided as much as possible.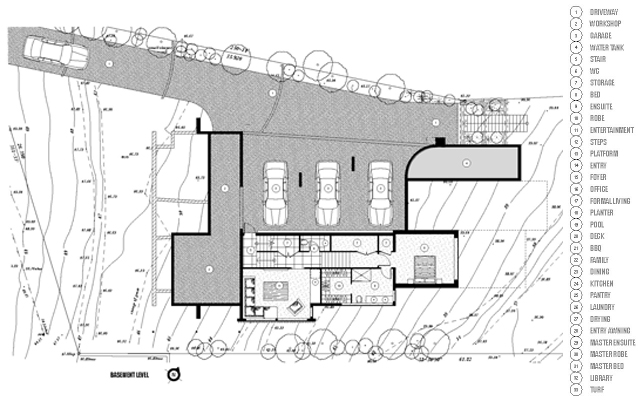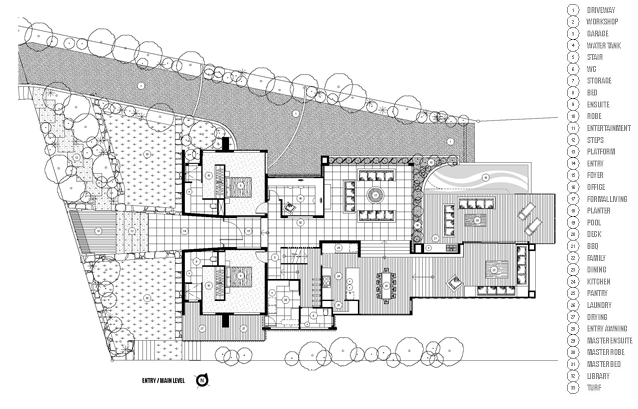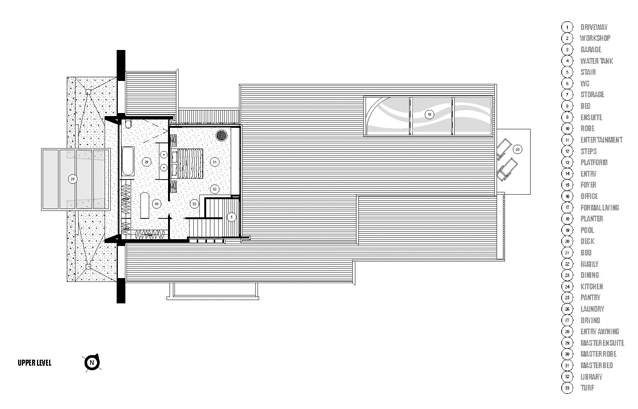 Aboda Design Group
Photography: Paul Smith – Paul Smith Images
Tags: Aboda Design Group, Home Architecture, House Architecture, Residential Architecture
---