Like many successful recipes, the list of ingredients used in this project is brief and specific: clean lines, a handful of carefully selected materials, connection with the natural setting and sensitivity to the characteristics of the site itself.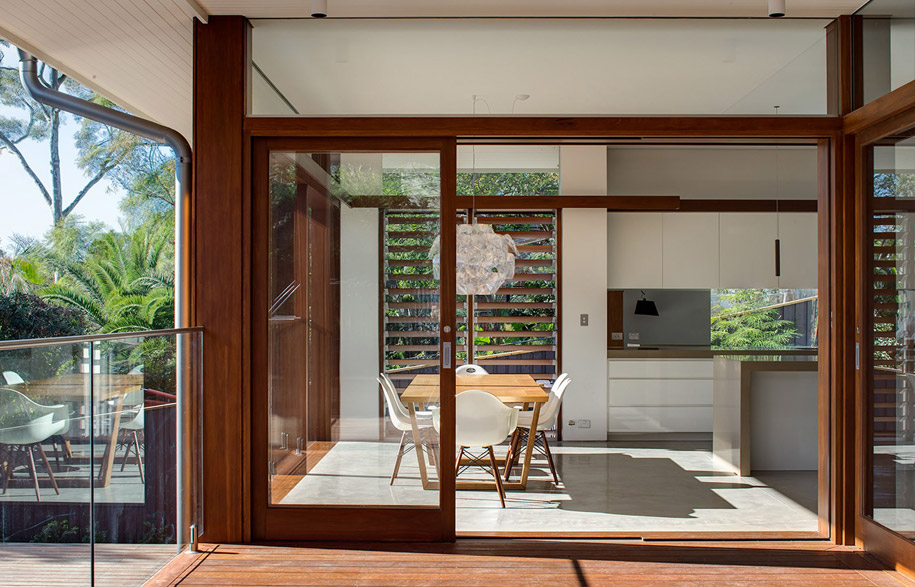 The brief for the project was for a four-bedroom, two-car garage home for a family of four and their dog, with the flexibility to accommodate working from home and indoor-outdoor living area.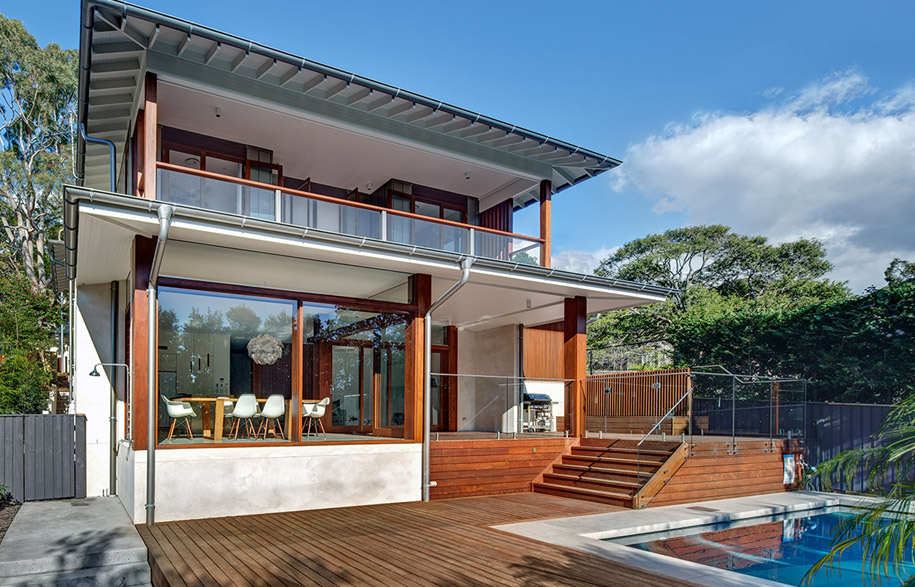 The tone of the house changes dramatically from its street-front to its private areas; as Design Architect Alex Roth observes, "it shifts from a strong and monolithic street presence to open out at the rear to a light filled home."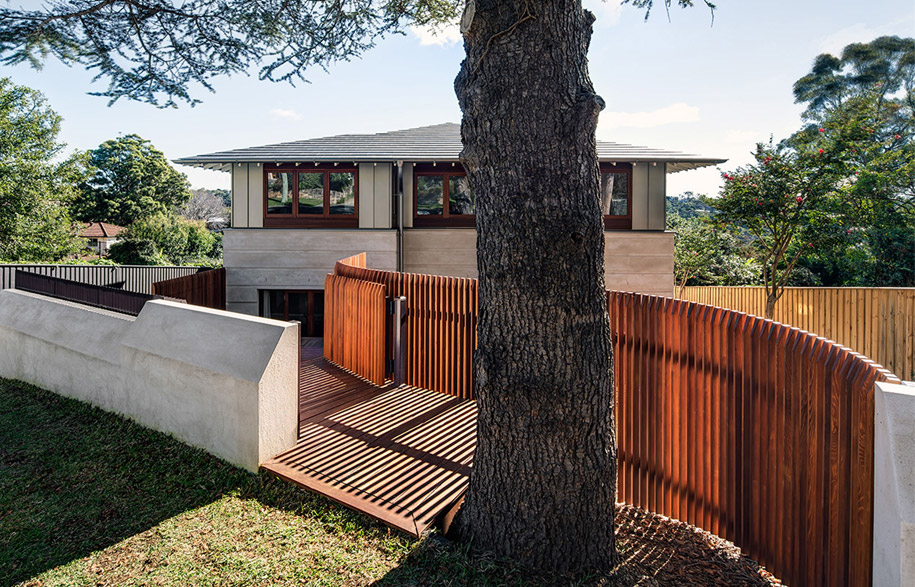 While the entirely transparent rear surface of the home floods the interiors with light, design elements have also been introduced to filter and diffuse this illumination; the recurring use of timber louvers and vertical screens softens direct sunshine and casts dynamic shadows across the home, allowing spaces to change in mood over the course of the day.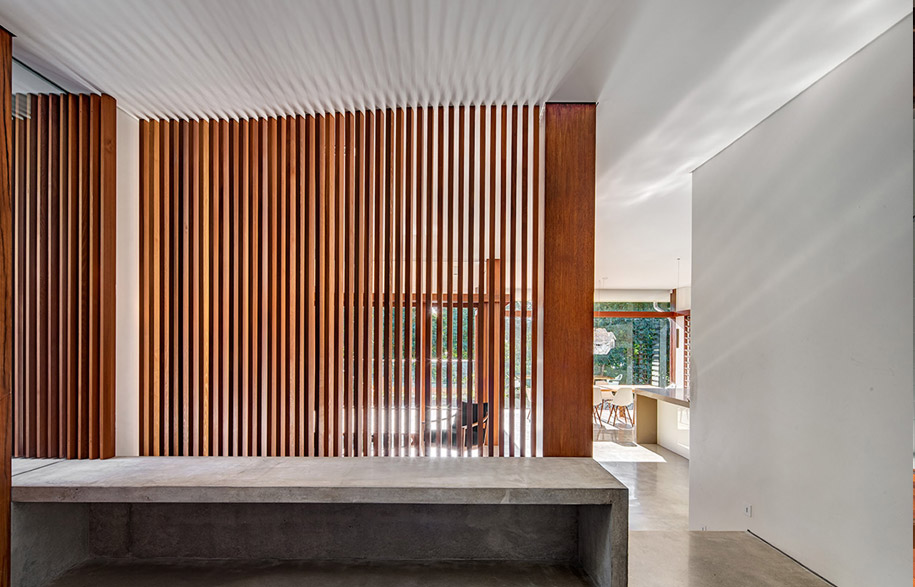 Materially, the structure is grounded by a robust, brick masonry ground floor clad in cement sand render for a cleaner textural and colour finish. The second storey employs zinc for its lightness, strength and the attractive patina it acquires as it weathers. Polished concrete and timber internally and timber used extensively for the outdoor areas and landscaping sustain the succinct palette, creating interesting contrasts in texture, colour, warmth and luminosity.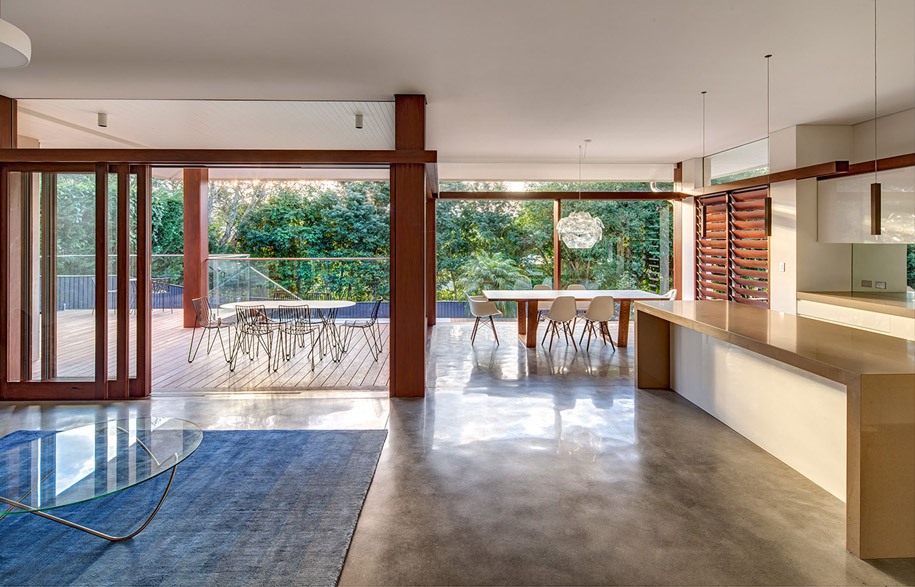 The gradient of the site created opportunity to frame the Australian bush vista beyond, as well as nestling the house into the landscape. This orientation provided a foundation for creating a central and inviting living space.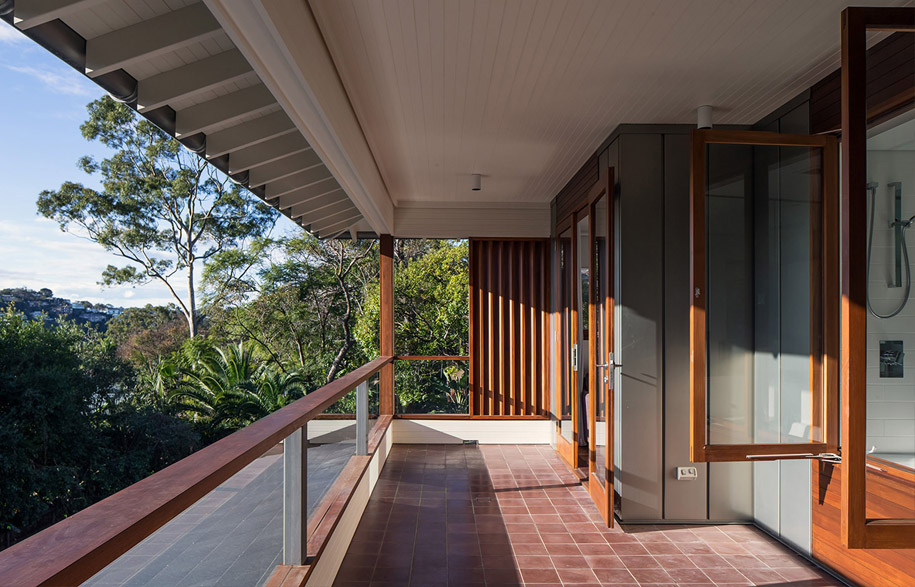 The home is a striking example of how a simple special layout, considered materiality and sensitivity to a site's environment can produce a home that feels at once connected to nature and modern, and rich without needing ornamentation.
Roth Architecture
roth.com.au
Photography: Murray Fredericks
murrayfredericks.com.au
---