A sublime example of collaborative community efforts, the Rathmines Project's modern facades are a noteworthy addition to Melbourne's northern suburb of Fairfield. Demonstrating the design prowess of an all-female team united by a common goal, the development comprises two adjacent residences that showcase different yet harmonious architectural styles defined by clean, decisive lines, and a pronounced commitment to sustainability.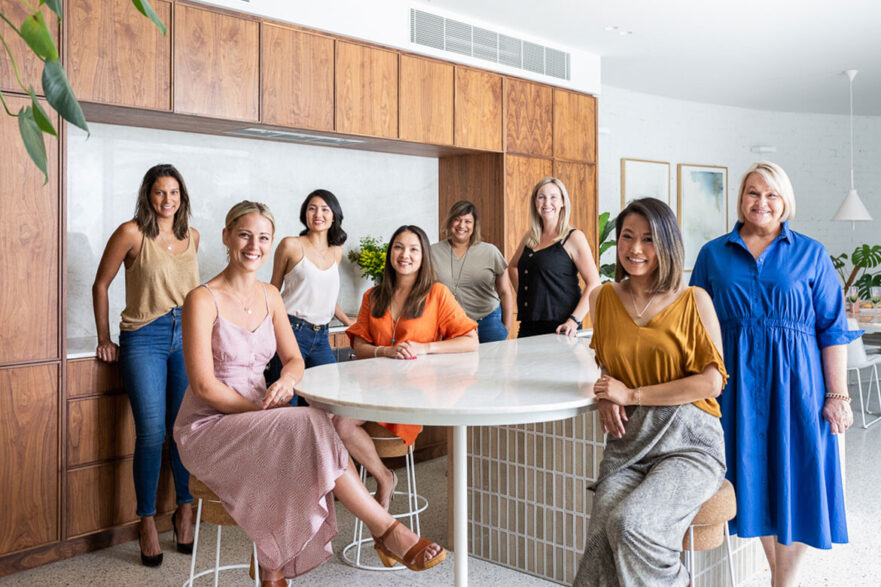 "BuildHer Collective undertook this project to demonstrate that as women, we have the power to create so much value by coming together to develop property in a joint venture," Rebeka Morgan explains. "But first and foremost, we wanted to create value for the future homeowners by building beautiful sustainable homes, and along the way have a pile of fun and make a profit."
In line with that, the 7-star energy rating homes have been designed with a broad range of environmental factors in mind. First of all, the BuildHer 8 team ensured that the new development would be energy efficient from a design point of view, prioritised the most beneficial orientation and appraised elements like window spaces, window shrouds and cross ventilation.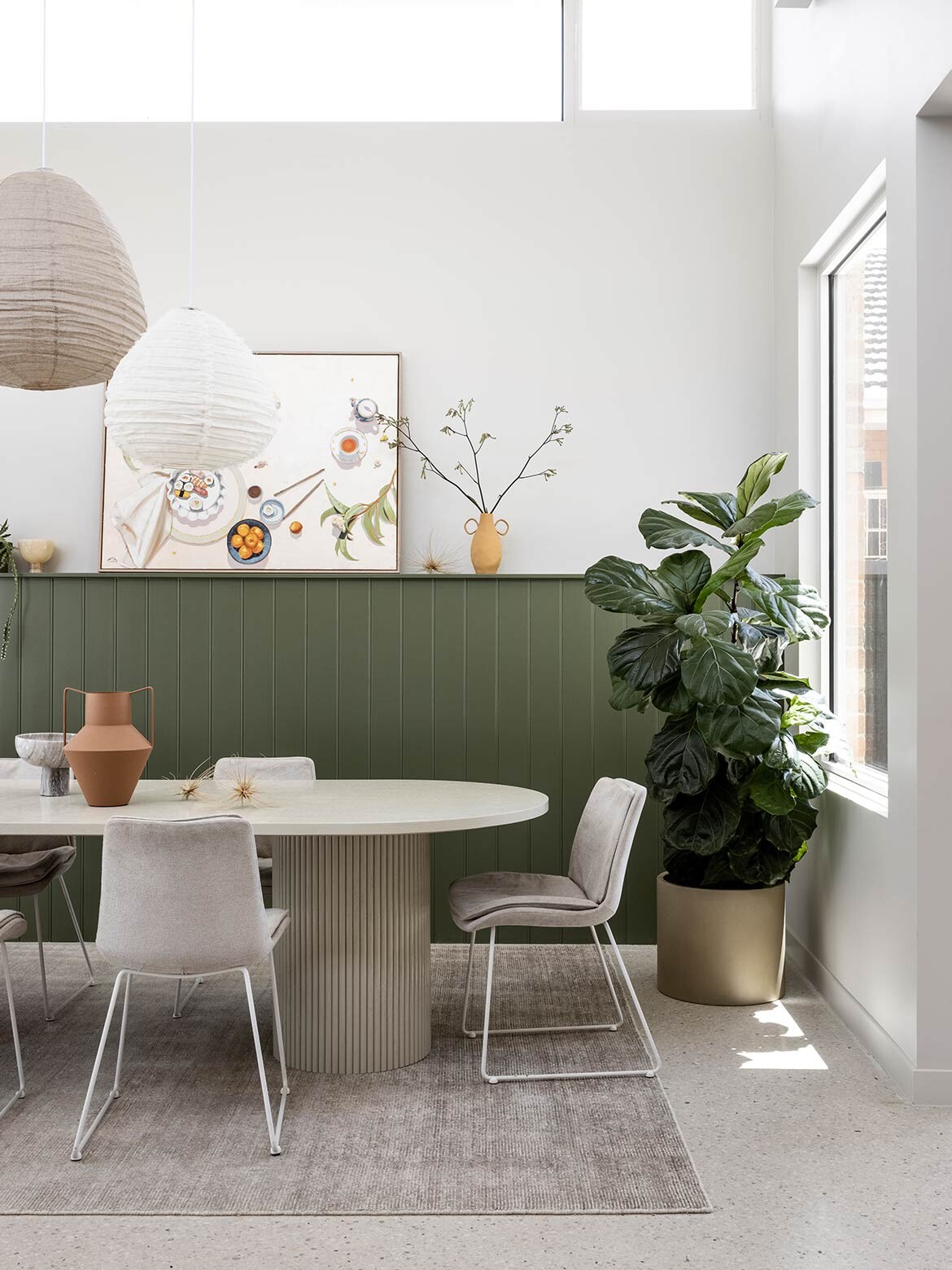 Secondly, the designers considered material selection, improving insulation, introducing double-glazing and selecting the appropriate combination of cladding products to ensure the dwellings were as efficient as possible. "Finally, we looked to low or zero carbon principles such as using recycled bricks, not connecting gas to the site and providing fantastic solar panels and Tesla Powerwalls," Rebeka sums up.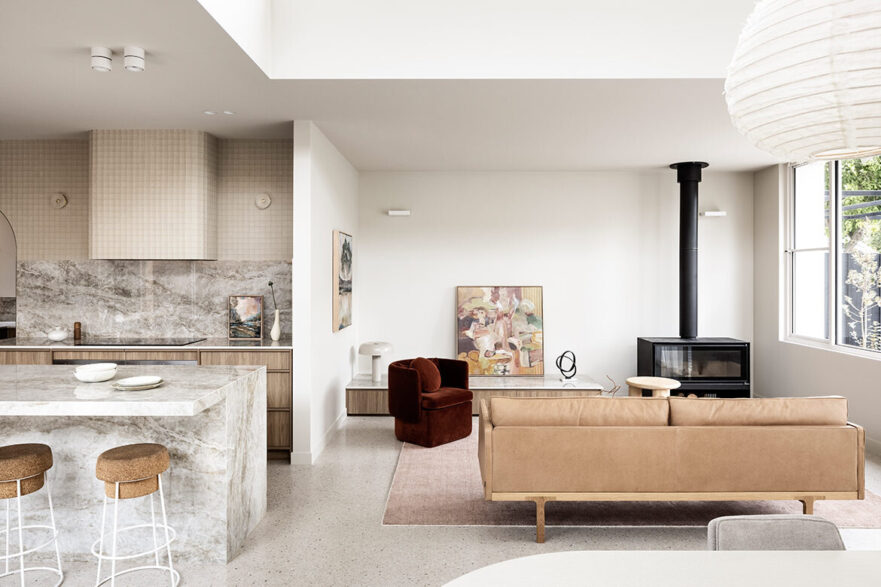 Hardie™ Fine Texture Cladding, used on the first floor of the North House, was one of the pivotal products that allowed the BuildHer 8 team to bring their design vision to life. The minimalist, refined and sand-like texture ingrained within the fibre cement structure of the pre-sealed panels is elegantly juxtaposed with the rich materiality of recycled brick and detailed texture of wood. Hardie™ Fine Texture Cladding's surface acts as a gentle light diffuser, producing a modern, elevated matte finish that softens the contrasting harshness of brick.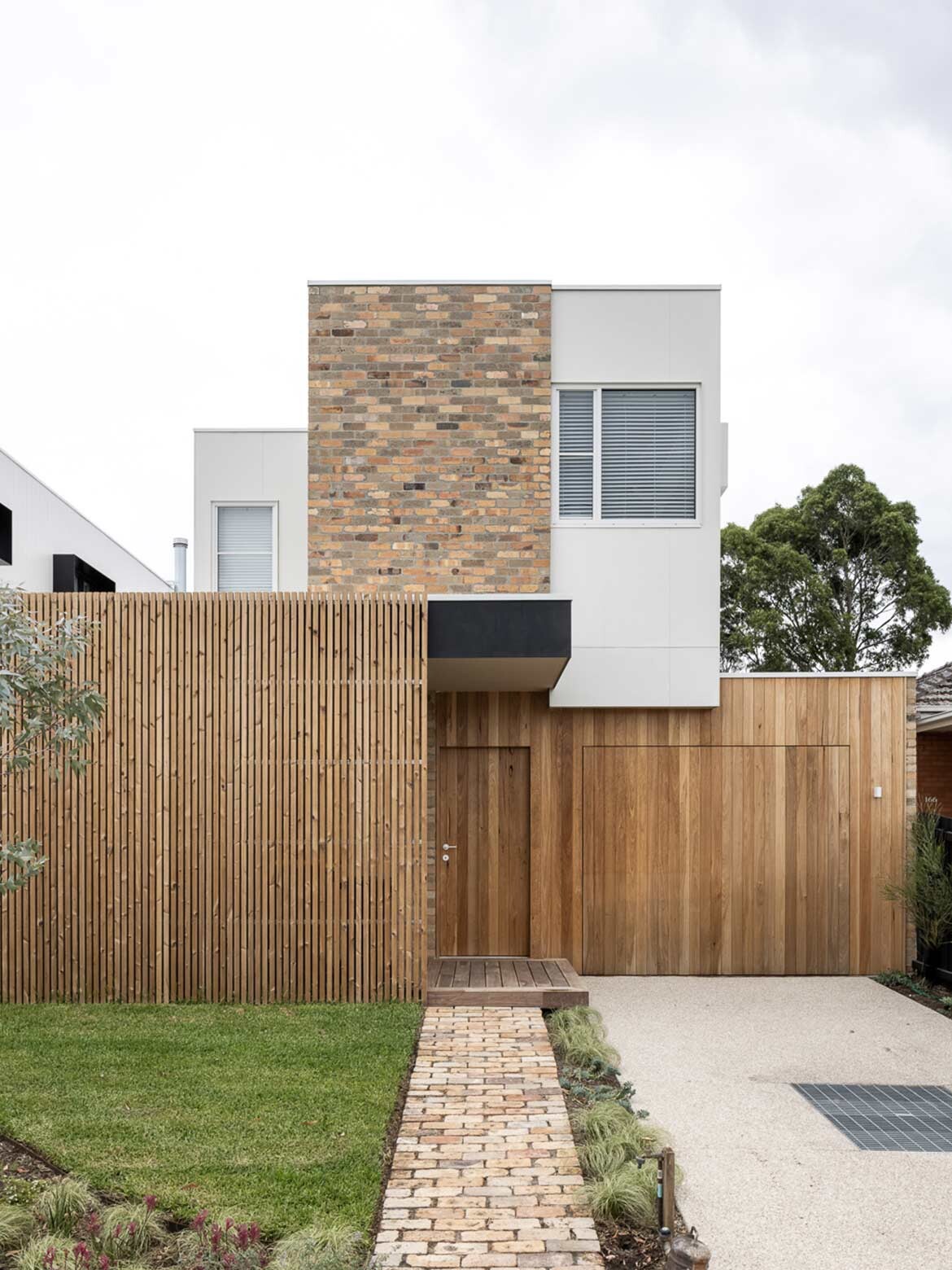 This masterfully balanced amalgamation of textures results in a multifaceted building envelope that boasts a sense of depth and visual interest – and enhances the architectural language of the neighbourhood. "The suburb of Fairfield is in the trendy Inner North of Melbourne, where new homes and extensions are sophisticated yet edgy, and tend to be full of character and personality," says Rebeka. "The Hardie Fine Texture Cladding was great for helping us deliver that clean, fresh and contemporary look, with an abundance of class," she adds, highlighting the sustainable nature of the dwellings' lasting appeal.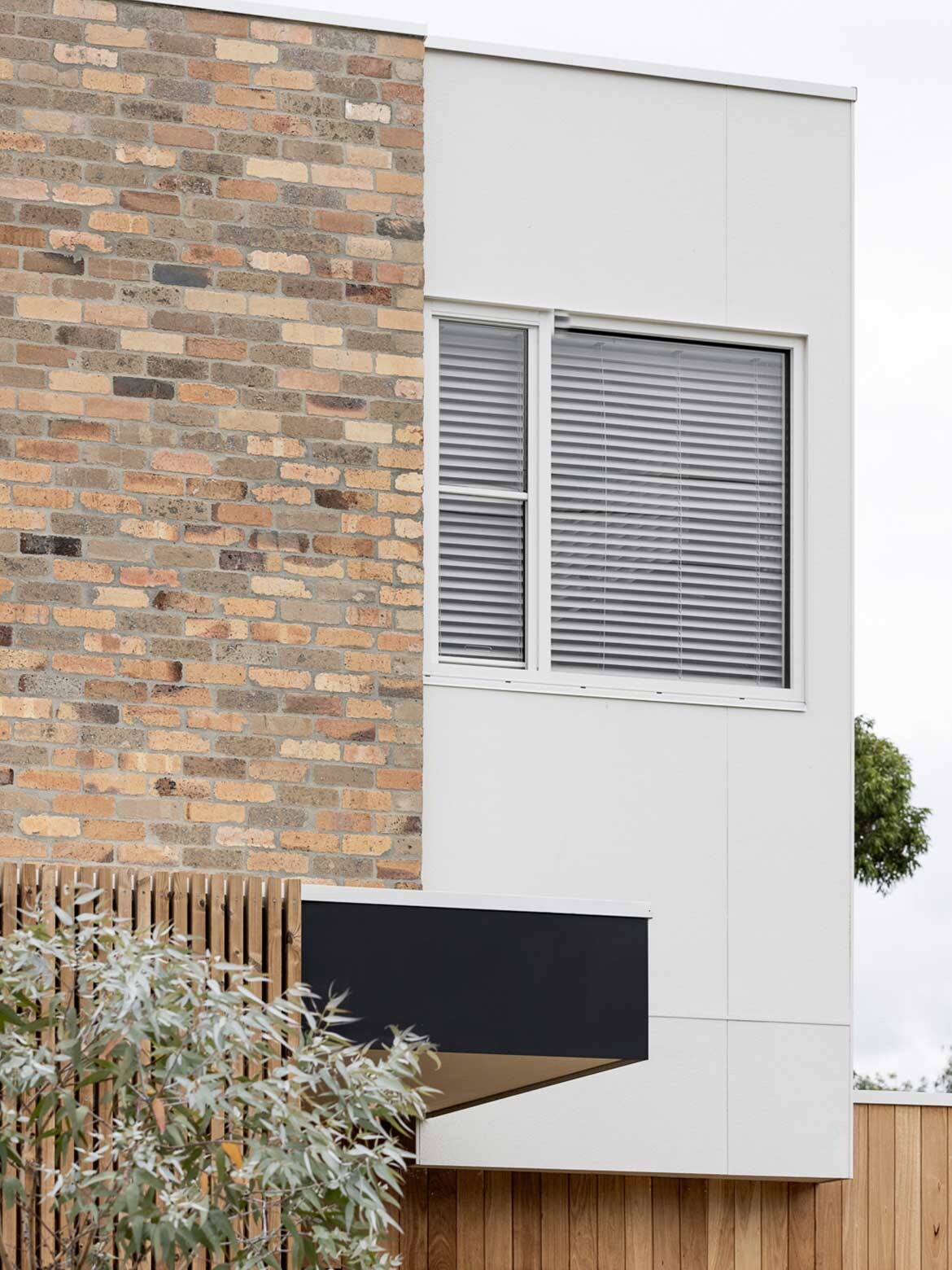 This notion is further compounded by the fact that the Hardie™ Fine Texture Cladding is built tough for Australian conditions – with both the visual appeal and the sturdiness of the product designed to endure a broad range of weather events and environmental circumstances for years to come.
However, these crucial considerations weren't the only reasons the project team went with James Hardie's latest innovation. "The ease of installation is such a huge advantage," Rebeka says. She explains that it only took two workers a few days to install all of the pre-sealed and ready-to-paint sheets. The lightweight product was also incredibly easy to lift up to the first floor.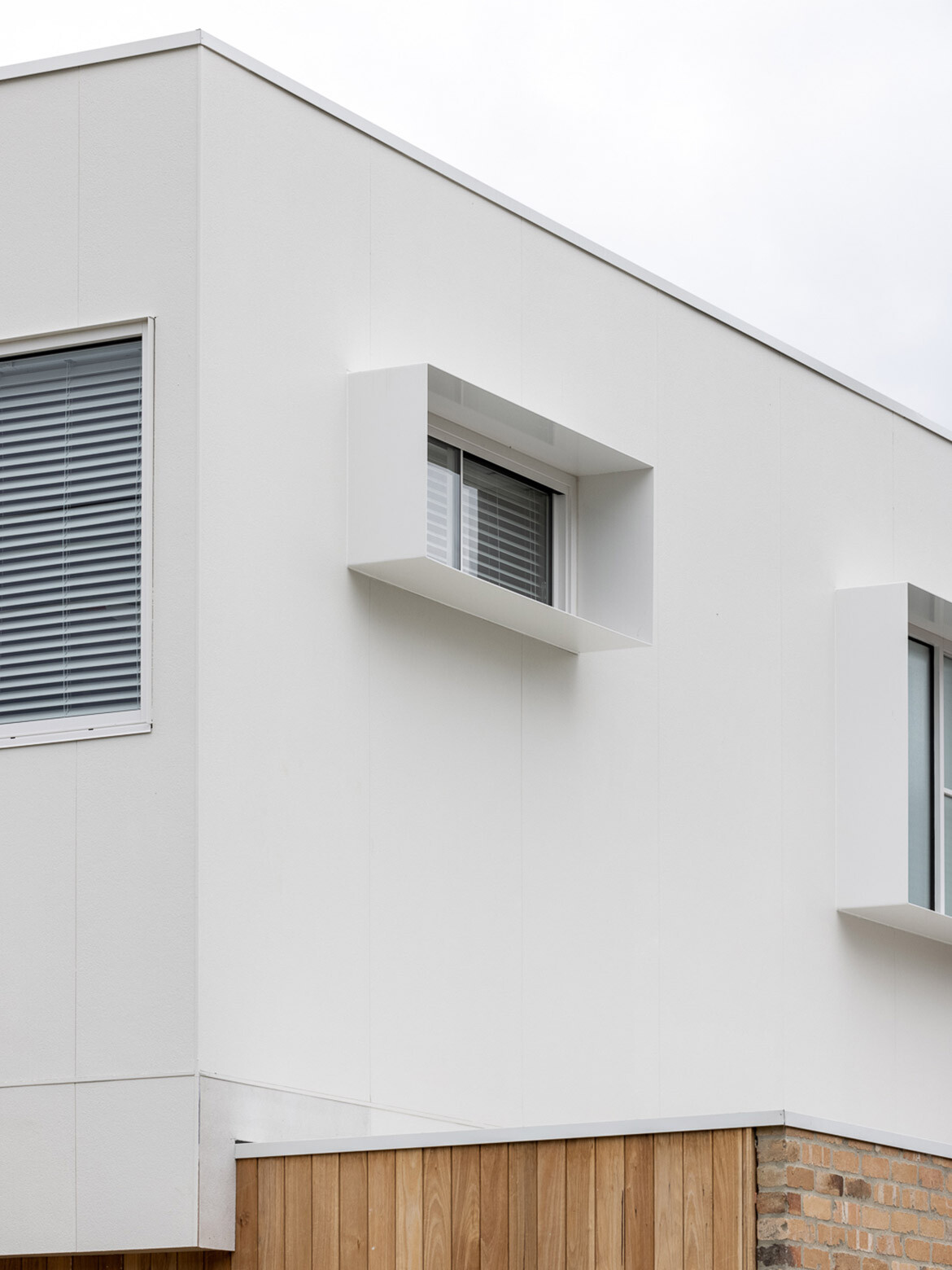 "With so many delays due to Covid-19 lockdowns, using Hardie™ Fine Texture Cladding didn't delay the process and our timelines weren't blown out," she adds. "With no renderers, bricklayers, or specific render trades required, the cladding saves money and provides a modern, contemporary look with clean lines. Being pre-primed the paint application was also quick which made the cladding easy to work with," notes Rebeka.
Between the timeless appeal and undeniable design potential of the product, its impressive resilience in all weathers – and the ease of installation James Hardie's innovation offers, Hardie™ Fine Texture Cladding is the architectural product for our times. And the exquisite Rathmines Project exemplifies just how it can enable designers and architects to create highly-resolved residential developments that excel where sustainability and sophistication are concerned.
Architects and designers who would like to experience this innovative product first hand, can order a free sample kit. Alongside a selection of cladding pieces, the kit comes with the samples of some of the architect-designed accessories.
James Hardie
---